Best African Safari Tours
African safari tours can be extravagant, but they can also be affordable, depending on what amenities and features you opt for. Arrange an African safari tour for as little as a day or as long as a few months, for a daily price as low as $200 per person.
African safari tours can be customized to suit your physical abilities and your budget. Options include:
Luxury safaris
Camping overland safaris
Lodge safaris
Self-drive safaris
Compare Reviews for Top African Safari Tour Companies

Micato Safaris
Read 14 Reviews

Micato Safaris is an award-winning safari provider committed to giving back to Africa. For each safari sold, they'll send a child to school. Micato offers a luxurious experience in 11 different African countries.

Zicasso
Read 12 Reviews

Zicasso is a unique travel site that matches clients with three specially selected travel experts to plan a unique itinerary. Plan African safaris or luxury tours in Latin America, Asia and Europe with the help of 24-hour support.

Abercrombie & Kent
Read Expert Review

Abercrombie & Kent is a world-renowned travel company that also offers unparalleled African safaris, having pioneered this unique travel experience in the 1960's. They offer incredible tours in eastern and southern Africa.

African Dream Safaris
Read Expert Review

African Dream Safaris specializes in game-heavy trips in East Africa. Their private safaris are customized to each traveler's desires, and guests are escorted by knowledgeable guides, making for fun and safe tours.

African Overland Tours
Read Expert Review

African Overland Tours offers comprehensive safari packages to suit a variety of interests and budgets. More rustic tours will satisfy those who enjoy camping outdoors. Tours range from one day to months-long trips.

African Safaris Consultants
Read Expert Review

African Safaris Consultants has more than 15 years of experience finding ideal five-star safari tours for families, couples and other types of adventure seekers. Their tours cover 11 southern and east African countries.

Boundless Journeys
Read Expert Review

Boundless Journeys focuses on immersing travelers in the natural world on its safari tours. Its southern African safaris are small, and the accommodations range from authentic safari lodges to luxurious wilderness camps.

Go2Africa.com
Read Expert Review

Go2Africa.com is a one-stop shop for everything safari -- even airfare. Everything can be done from the site, including getting support during your trip. It's easy to research, ask questions, get advice and book your trip.

Jacada Travel
Read Expert Review

Jacada Travel specializes in customized, luxury African safaris. Safari experts will design the perfect itinerary to southern or eastern Africa for each traveler based on desired accommodations, activities and experiences.

Kensington Tours
Read Expert Review

Kensington Tours offers safaris that make guests feel safe and secure, as all clients will have the undivided attention of their own private driver and guide for the duration of their personalized itineraries.
Thank you, you have successfully subscribed to our newsletter!
Enjoy reading our tips and recommendations.
We value your privacy. Unsubscribe easily.
African safari tour features to consider
Tour locations
African safari tours take place throughout the continent, so tourists have an excellent variety of scenery, wildlife and local culture to choose from.
Saharan: These tours take place in or near the Sahara desert, located in the northern half of the continent. This area is home to many desert dwelling creatures, including hyenas, fennec foxes and dromedary camels. The towns and cities in this area are built up around water sources and feature ancient buildings set near historic ruins.
Sub-Saharan: The area below the Sahara desert is referred to as the sub-Saharan, and it offers a different ecosystem in the southern half of the continent. Lions, elephants, leopards and giraffes are common wildlife in this region. Accommodations range from tents in small towns to five star hotels in bustling large cities.
Coastal: Beautiful beaches line Africa's coasts and offer ample opportunity for beach-front vacations and African wildlife tours. The coastal wildlife includes many migratory bird species, whale sharks, sea turtles and rhinos. Coastal cultures range from isolated fishing villages to sprawling South African cities.
Pricing
African safari tours offer many price points for travelers to consider before choosing an option.
Under $1,000: These tours provide the best pricing by keeping the amenities and tours simple, with tent based accommodations and scheduled group safari routes.
$1,000 - $5,000: Mid-range African safaris may offer higher quality accommodations in hotels and lodges, private vehicles, driving routes away from common tourist areas and access to longer safari vacations.
$5,000+: Luxury tours go all out to provide tourists with top-class amenities, truly unique African safari experiences and many bells and whistles. The price of luxury safaris depends on the package and whether the adventurer is creating a custom experience.
Local culture
Travelers have a variety of distinct local cultures they can experience in Africa.
South Africa: This country has many of the modern amenities travelers are used to and many English speakers.
Kenya: This area is a popular safari destination and offers an excellent opportunity to engage with the 40 African tribes living here.
Zimbabwe: The Shona tribe is the most populous in Zimbabwe and has a vibrant culture, with emphasis on traditional dance.
Familiarity with area
Highly experienced tour guides who live or grew up in the region provide significant depth of knowledge on the safari.
Expats: Travelers have the advantage of exploring Africa with native English speakers who have lived in the area for years. Tourists can get an outsider's perspective on the local culture and area while still getting to see sights the locals love.
Locals: A safari tour led by locals provides travelers with experienced guides who show off sights that only the locals know about. These tours help support the native population, leverage the deep knowledge of people who have lived in the area all their lives and provide immersion into the local culture.
Accommodations
Travelers can choose many accommodation options, from a tent to high-class hotels.
Camping: Safari camps let travelers enjoy low-cost accommodation under the stars.
Lodge: These midrange to luxury hotels provide modern amenities and comfort for tourists, such as bath tubs, concierge service, room service and fine dining restaurants.
Villa: These large houses provide excellent accommodation for larger safari groups.
Packages
African safari tours are available in a variety of package types.
All-inclusive: These packages provide everything a traveler needs, from the safari tour to accommodations. The tourist doesn't need to pay additional fees for lodging, food or safari tours, as these services are included in the price. Some packages also include the traveler's flight costs.
Photography: Many photographers take stunning photos of African wildlife on tours specifically designed for photography.
Self-driving: Instead of going on a set safari route with other travelers, a self-driving safari gives the tourist their own vehicle to drive around. These self-driving packages are often paired with camp accommodations to bring down the cost.
Custom: Travelers get to pick and choose every detail of the safari in a custom package, which tend to be the most expensive safari options.
What are different types of African safari tours?
Luxury safaris
Travelers get access to the best food, resorts and safari locations in Africa. These safaris provide every amenity available, high-tech vehicles for the tour and other perks.
Overland safaris
These safaris use trucks, campers and other vehicles to take travelers on cross-country adventures. Tourists typically sleep in camps with these tours.
Lodge safaris
Lodges provide a comfortable environment for sleeping away from the wilds. Some lodges have resort amenities, although many are similar to midrange hotels.
Self-drive safaris
Tourists who want a more DIY vacation can get outfitted vehicles to use for a safari. These tours are typically self-directed by the traveler.
Who would enjoy an African safari tour?
Nature lovers
Instead of seeing animals at the zoo, nature lovers get to see them in their natural habitat. African safaris offer up-close and personal access to wildlife.
Photographers
Africa is full of scenic, untouched wilderness, creating perfect photo opportunities. Photographers can go on safaris specifically designed to maximize the available photo ops.
Outdoors lovers
Untouched jungles, deserts and beaches are available throughout Africa. Outdoors lovers get access to many recreational options on their safaris.
What do the experts have to say about African safari tour companies?

Founded in 1966, this family-run safari tour company focuses on high-quality tours and sustainable practices.
Read More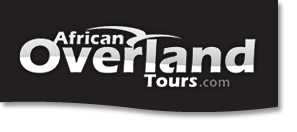 African Overland Tours, run by native South Africans, has a wide operation across the continent. It has many adventure experts and experienced tour guides on its team.
Variety: Travelers who want to work with a company offering many choices benefit from going through African Overland Tours. The tours are available throughout Africa in locations such as Victoria Falls, Johannesburg and Cape Town and range from budget options to luxury getaways.
Emergency support: Travelers can enjoy their vacations without worrying because the company supplies 24/7 emergency support.
All-inclusive: Tourists who want all the details handled for them can get a prepackaged tour with flights, hotel and itinerary provided.
Private charter: Travelers looking for a custom-designed tour can opt for a private overland charter.
Extended tours: Travelers looking for longer-term African safari tours can get access to packages of a month or longer.
Best for: Tourists wanting access to a variety of safaris throughout Africa.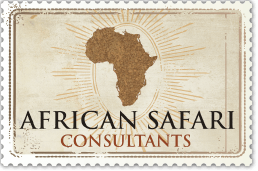 African Safari Consultants focuses on creating unique, high-class experiences through a network of trusted partners. Their safari tours focus on South and Eastern Africa.
International offices: Travelers don't need to adjust for large time differences when calling in to the office.
Custom safaris: African Safari Consultants offers custom safari tour services so travelers can create a truly one-of-a-kind safari.
Partner pricing: The tour company has preexisting relationships with companies offering safari services, hotels and other attractions in Africa. It leverages this pricing to keep costs low for travelers.
Luxury camping: Tourists can get the camping experience without the inconvenience with these "glamping" options.
Trains: Travelers can take a luxury train and enjoy seeing the wilderness by rail, which is an experience not commonly offered.
Best for: Travelers wanting custom safaris and unique experiences for affordable prices.

African Dream Safaris' founder, Michael Wishner, started the company to help other people experience the untouched wilderness of Tanzania. This safari tour company works with Tanzanians to provide a truly local experience.
Private safaris: Every travel group receives its own private vehicle instead of sharing vehicles with other people outside of the group.
Tanzania specialists: This safari tour company specializes in Tanzania, giving it vast experience in the country.
Adventure game drives: These unlimited-mile safaris go beyond typical tourist safari areas into the heart of the wilderness.
Sunrise safaris: Many African predators sleep during the day. The sunrise safari tours let travelers see these majestic animals when they're awake and active.
Flexible agenda: The safari's itinerary is completely adjustable for custom adventures and spur-of-the-moment changes.
Best for: Travelers who want an in-depth tour of Tanzania, away from typical safari areas.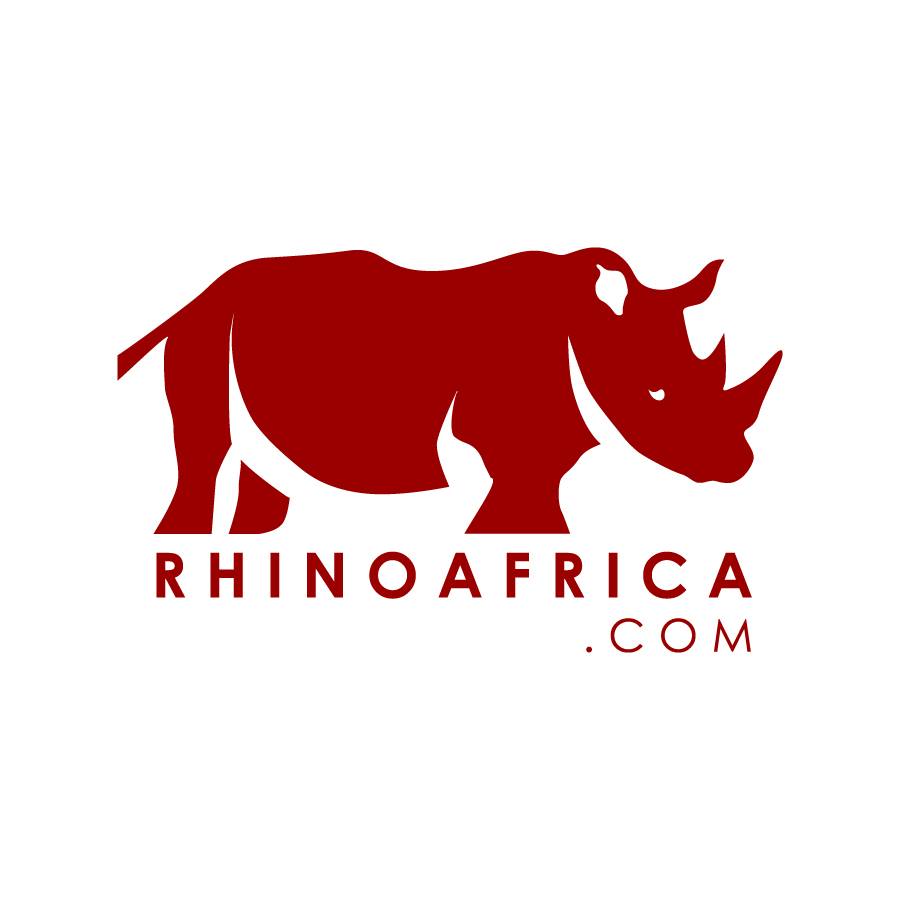 Rhino Africa was started by adventurers, tour guides and people entranced by Africa's natural beauty. This company is an online travel agency that helps the local community through social responsibility and green practices.
Large partnership network: Rhino Africa has relationships with 1,500 businesses throughout Africa to help travelers keep safari costs down.
Custom agendas: Travelers get their own custom itinerary for a safari tour in coastal or South Africa.
Designed by travelers: The people designing the tours have gone through the same safaris, slept in the hotels and have first-hand experience with every aspect of the itinerary.
Award-winning: Rhino Africa received the Africa's Leading Travel Company award for three years from the World Travel Awards.
Social responsibility programs: The company contributes to causes benefiting local communities and conservation efforts.
Best for: Adventurers who want a custom safari without going through the trouble of arranging all the details.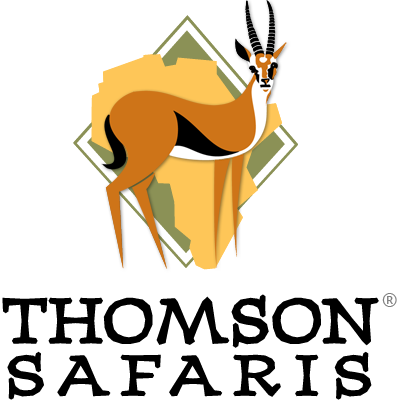 Thomson Safaris' founders have lived in Tanzania for over 30 years. They have personal experience with everything the country has to offer, plus local friendships and partnerships forged over decades.
Tanzania experts: The company focuses on Tanzania's natural beauty and breathtaking safari opportunities.
First-hand experience: Every safari, hotel, restaurant and service recommended to travelers has been experienced first-hand by the founders.
Custom vehicles: The company's vehicles provide comfortable seating, window seats for every adventurer and a pop-up top for standing up during the safari for better viewing angles.
Social responsibility: Safaris focus on socially and environmentally responsible businesses, such as campsites with sustainable practices. The company gives back to the local community through several programs.
Exclusive camps: Due to the founders' living in the area for 30 years, they have access to exclusive camps not typically available for tourists.
Best for: Experienced world travelers seeking quality, unique experiences only available through guides with deep local knowledge.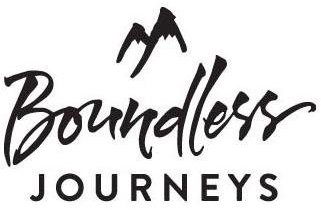 Boundless Journeys started when its founder, a world traveler, wanted to help other tourists connect with the local culture in a meaningful way. The company has 20 years of experience creating tours that focus on the local culture as well as the attractions.
Insider connections: Travelers and locals deeply familiar with each area lead the tours to give travelers the local experience.
Small groups: Boundless Journeys' scheduled safari tours limit groups to 16 people.
Handcrafted itineraries: A travel team specializing in the tour area creates unique itineraries for each adventure.
Personal experience: The company's team has personal experience with each region and all services used.
Responsible travel programs: The company supports efforts to conserve natural environments and preserve local culture.
Best for: Travelers wanting to focus on learning about the local culture alongside the safari tours.

This independent travel agency is based in Africa and provides custom tours with a focus on responsible travel with safari options throughout South and East Africa.
Highly trained tour guides: Tour guides frequently go into the field to test out new services, adventures and accommodations. They go through thorough training with examinations to test their knowledge.
Full service: The safari tour team handles every detail, starting with the flight booking and ending when the traveler goes home.
24/7 support: The company provides on-location support whenever the traveler needs assistance.
Financial protection: Every tour guarantees the services and accommodations contained in the itinerary meet quality expectations. If they fail to meet these guidelines, travelers do not pay for that aspect of the tour.
Giving back: Go2Africa provides assistance for sustainability and conservation efforts by supporting local businesses and charitable efforts.
Best for: Travelers wanting quality safari tour experiences throughout Africa.

Londolozi got its beginnings 90 years ago when the families' grandfathers found the Sand River and were entranced by its beauty. Thirty years ago, the Varty and Taylor families focused on conservation efforts and long-term sustainability to maintain the area.
Deep passion for the area: The families feel a deep passion and connection with the Sand River area, which shows in the in-depth tours and high-quality amenities.
Game reserve: Londolozi sits in the middle of the Sabi Sand Game Reserve in the Greater Limpopo Transfrontier Park. The reserve and park offer over six million acres of protected area for exploration.
Leopards: These stunning big cats are prevalent throughout the reserve and park.
High-quality cuisine: Local ingredients and herbs straight from the kitchen farm form the basis of the fine cuisine served at Londolozi.
Variety of accommodations: Four distinct camps and private suites provide top-quality accommodations for travelers.
Best for: Luxury travelers wanting a focused experience in one area.

This experienced travel agency provides world travelers with private tours designed by frequent adventurers.
Private safari tours: The company offers private safari tours so travelers can go at their own pace instead of rushing from place to place.
Detail-orientated: Tour guides handle every travel detail, down to setting the lodge rooms at the traveler's preferred temperature.
In-person experience: The travel specialists have in-person experience at all accommodations recommended for a trip.
Recommendations: The staff provides activity recommendations based on the traveler's itinerary and goals for the vacation.
Donation: The company donates to a charitable cause with every safari tour sold.
Best for: Luxury adventurers wanting someone else to handle every last detail.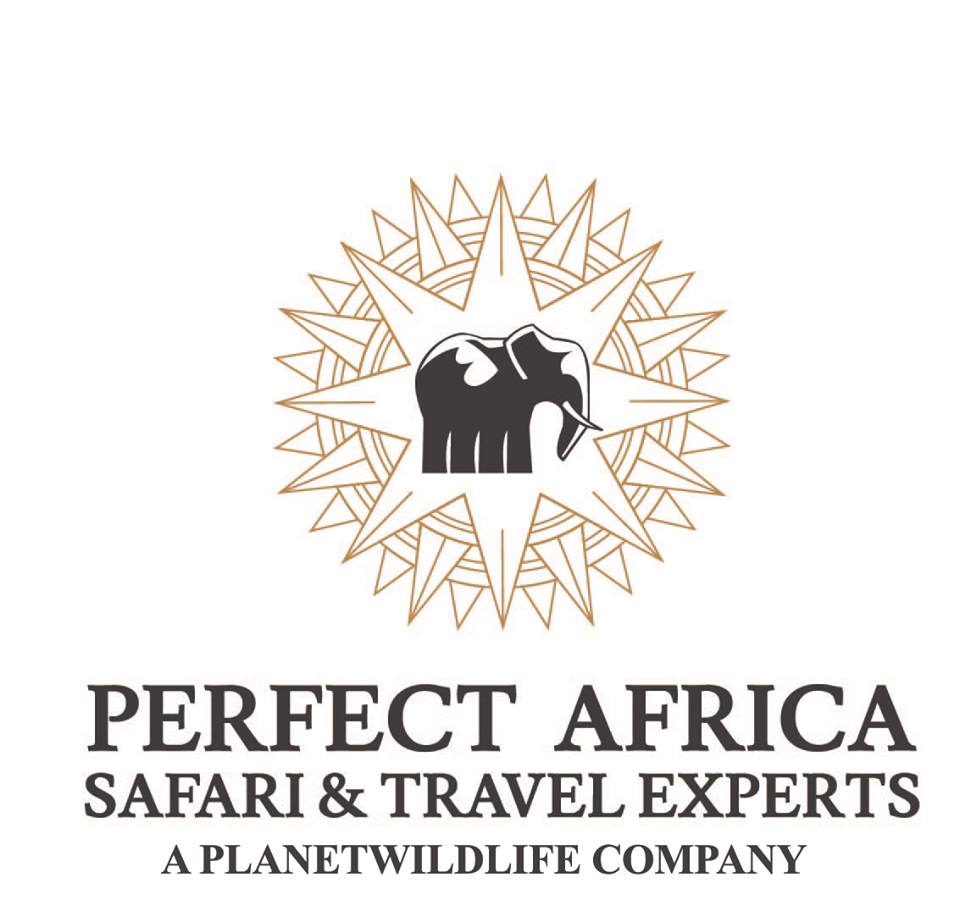 Perfect Africa is based in southern and east Africa and works with travel consultants who know the area inside and out.
Discounted rates: Partnerships with local companies provide lower rates than going through these businesses directly.
Matched to the most suitable accommodations: Travel consultants match adventurers to the accommodations that make the most sense for meeting their needs and getting them their desired experiences.
Thorough travel arrangements: Travel consultants ask tourists many questions about what they want their African safari tour to look like in order to create the best agenda.
Strict quality criteria: Every itinerary stop is held to strict quality criteria.
Wide range of adventures: The adventure opportunities available in Perfect Africa's service regions have excellent variety.
Best for: Budget travelers looking for a better African safari tour deal.

Kensington Tours is an award-winning luxury travel agency with deep ties throughout Africa with safaris in Kenya, Rwanda, Tunisia, Zambia and Ethiopia.
Private safaris: Adventurers don't have to worry about other groups controlling travel plans with a private safari tour.
High-quality local guides: The local guides have deep knowledge of the area and thorough training.
24/7 local support: On-site support is available for travelers at all times.
Destination experts: Area experts design all itineraries for African safari tours.
Pretrip support: The company helps travelers with all pretrip preparations, such as booking flights and confirming travel requirements.
Best for: Luxury travelers looking for a private safari adventure in Africa.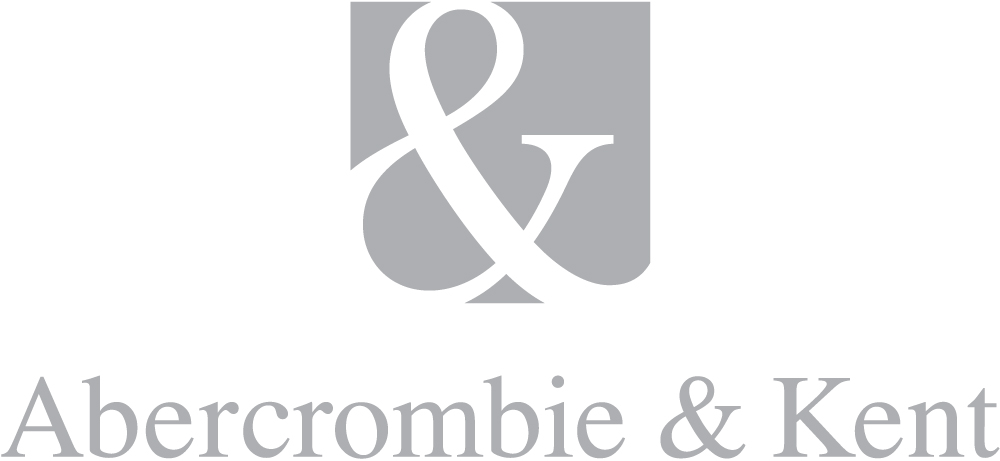 This global travel agency started in 1962 and has grown to 52 worldwide locations and 2,500 employees.
Private jet: A private jet is available for travelers wanting their luxurious vacation to begin on their the flight to Africa.
Fine dining: The mobile camps offer a five-star fine-dining experience, even in the middle of the wilderness.
Private luxury camp: Mobile camps offer excellent luxury while keeping travelers close to the wild.
Small-group or private safaris: Abercrombie & Kent offer private safaris and small-group options.
11 local offices: The company got its start in Kenya and has 11 local offices in Africa, including Cape Town, Johannesburg and Botswana.
Best for: Travelers wanting every bell, whistle and luxury from their African safari.
Compare Reviews for Top African Safari Tour Companies

Londolozi
Read Expert Review

Londolozi, a family-owned, private game reserve in South Africa, has been open since 1926. Known for luxury in all areas of accommodations, including cuisine and service, the lodge is perfect for groups, families or couples.

Perfect Africa
Read Expert Review

Perfect Africa's tailor-made itineraries help travelers plan trips in southern and eastern Africa. With stunning destinations on order like Victoria Falls and Kruger National Park, there is an experience for everyone.

Rhino Africa
Read Expert Review

Tailor-made itineraries allow travelers to create their ideal safari tour when they book with Rhino Africa. The company is based in Africa, so trips are sometimes a bit more affordable, since there is no middleman.

Thomson Safaris
Read Expert Review

Thomson Safaris focuses on delivering superior safari tours in the East African country of Tanzania. With more than 30 years' experience, the company has developed strong ties within the country to craft amazing tours.
Disclaimer
Information in this guide is general in nature and is intended for informational purposes only; it is not legal, health, investment or tax advice. ConsumerAffairs.com makes no representation as to the accuracy of the information provided and assumes no liability for any damages or loss arising from its use.