Consumer Complaints and Reviews

I have used Hotwire successfully before, but I won't try to fool with them anymore. I attempted to book a hotel for my mother. After selecting finish and pay the site returned an error that I had just missed that deal and that I would need to do a new search. None of the remaining deals were as good, so I asked to be alerted when new deals showed up. I received no alerts, but decided to check the site again anyway, and there is the same hotel I tried to get before, but one dollar cheaper. So I check my bank balance to make sure that I don't try to spend more than I have, and I see a hold for the amount of the previously cancelled transaction!
I call customer service and I can hear her and what sounds like several people in the background. She can't pull me up by reservation number, because I don't have one. We go around and around about email addresses and finally she sees the attempt to purchase and explains that it could not go through due to lack of inventory and not to worry about the hold; it will be removed in 24 to 48 hours. She offers to call the bank to cancel the hold, but it is Sunday. I attempted to make the transaction on Friday afternoon. So they have a hold on my funds over the weekend in exchange for an attempt to get a hotel room reserved. Ugh.

I live in Canada and booked flights & hotel through Hotwire.com. Horrific experience!!! Like many previous complaints, we fell for the currency trick they put on website. Started with Canadian currency ended with US currency through their web system. Got hosed 20% + more than we were expecting. Talked with 10 different agents there over 10 hours. Still could not get full refund. Did not get any service just wasted time and raised my blood pressure. The real problem is they all recognize the issues but in full denial that their website is misleading customers purposefully. Nobody was helpful. None of of ten. Customers deserve better explanation and services than that. Never ever ever go with them. Do not be another victim of their bad business practice like I did.

I booked a rental car on Hotwire.com and my travel plans had to change by arriving one day later and Hotwire would not change my rental car reservation. I will never use Hotwire again and recommend nobody else use them. Poor professionalism and not accommodating to necessary changes to travel plans.

I can go ahead with this long dragged-out message about Hotwire.com and how they rip people off. And they certainly do with their promise to reimburse you if you can't make your trip but heed the warning. Hotwire is a bunch of liars! Such bad English. They sound like they're eating with their mouth full and talking to you. I feel like an alien in America! They want your money and they want it bad. And they'll do nothing short of stealing it from you! Nothing much left to say other than time to flush that turd down the toilet! Personal message to Hotwire if you think I'm going to pay for you to go on a vacation and **, and party on my dime your nuts!

I booked a hotel thru Hotwire and I even confirmed it several times thru Hotwire prior to arrival, only to find out that Maingate Lakeside Resort has not received my reservation. It took 3 hours (I was on hold for a total of 1 hour and 30 mins.) for Hotwire to fix it and I missed the shuttle bus plus I was charged for long distance call just to call Hotwire. What's the point of reserving and confirming it few days prior to arrival, and what's the point of reserving it thru Hotwire if in the end you will have to book it yourself on the day you show up in your hotel. I called Hotwire and they don't even care.
How do I know I can trust these reviews about Hotwire.com?
762,878 reviews on ConsumerAffairs are verified.
We require contact information to ensure our reviewers are real.
We use intelligent software that helps us maintain the integrity of reviews.
Our moderators read all reviews to verify quality and helpfulness.
For more information about reviews on ConsumerAffairs.com please visit our FAQ.

I recently reserved a car for an upcoming trip to Denver. I had to cancel the trip. When I tried to cancel the reservation I was told that I can't get refunded. I read the information prior to reserving the car and it stated that I could reserve and would not be billed until used and cancellation was fine. I called Hotwire.com and was told NO REFUND. I will never use this company again.

Horrible customer service! I made an online reservation for a rental car but received an error message that the billing address did not match the credit card. However, when I checked my bank account, there was a authorization for the full amount of the rental car charge. I spoke with 4 different customer service reps who all told me the same thing... I entered erroneous information and so the reservation did not go through. So why is there an authorization for Hotwire on my bank account if erroneous information was entered? I was told to contact the bank. My bank said there is no way that a transaction would be authorized if the information did not match. I am still on hold waiting on a supervisor after an hour trying to resolve this. Very disappointing.

DO NOT BOOK WITH THIS 3RD PARTY COMPANY!!! I booked a hotel through this company because I saw a 3* hotel advertised for $52. I get all the way through the process to be told at the end that my billing address did not match my credit card. So I said, "Ok, I will enter it again." Same thing happened! So I doubled checked everything and hit continue one more time just to get the same error message! So I decided to use another third party company to my hotel stay just to find out that now I had insufficient funds in my account to book the hotel! So I looked at my bank account and saw that Hotwire had taken 3 separate charges for over $300 each which left my bank account with only $46 in it! So I jumped on the phone with Hotwire and told them my dilemma only to be told that there wasn't anything they could do that they didn't receive any funds from my bank!
So I called my bank on a three way call with Hotwire just so my bank could tell them that the funds transfer did leave my account and now said "pending!" Long story short, my bank told me I had to wait for the transaction to fall off and Hotwire basically told me to go fly a kite! I believe this to be in some way fraudulent because how can I get an error message saying my billing address did not match my credit card billing address yet money was taken out of my account for the booking? Three separate times!!! So my advice to anyone even thinking about using Hotwire because you see a very low rate, RUN! BY ANY MEANS DO NOT USE THIS COMPANY! You know the old saying, if something looks too good to be true it probably is!

Hotwire is a nightmare. Please stay away from Hotwire, don't waste your time and money. I believe they trained to steal people's money. I spent 3 hours over the phone!!! to cancel the hotel reservation because I need to make reservation for hotel and flight together (bundle). Guess what happened to me? After 3 hours they forced me to make another reservation, otherwise, they will not refund my money.
I reserved online with Hotwire but somebody from Expedia call me back. He didn't solve my problem. I just waste my time and then after so many back and forth, said because I was on the line so long they will give me 50$ coupon and transferred the call to a lady which almost didn't know anything about reservation and cancellation. I understood I should not reserve a flight with them again and I give up. At the I remind her don't forget to send my 50 $ coupon but she denied. Her supervisor said, "We didn't promise you for this coupon," and simply deny it. They are lying to customers in every second.

Booked hotel on Hotwire.com and the hotels they have as vacancies are actually full. But when you book the rooms, they charge your card then tell you that there are no rooms available. Then when you try to get the charges reversed it's impossible! It's a terrible experience!

They have these rooms for sale and then offer a upcharge to be able to cancel them if need. So you feel comfortable to purchase the room knowing if need be you can cancel. No such thing. You need to dead or dying. I have never worked with these people and will not again. I usually use Hotels.com and they clearly state their cancellation policy and don't sell you some plan that you thinks is the same as what Hotel.com does. When I wanted to cancel my room Hotwire's insurance company, which I am sure they get a cut from, askes you for about 10 documents, many are private information. Don't use Hotwire. Their great deals are not great at all.

I used Hotwire for a last minute hotel room. We had been traveling all night and morning. We just wanted a clean place to grab a few hours sleep and a shower before continuing on to our destination. We booked the room not knowing which hotel it would be until after we paid. NEVER AGAIN!!! The room was disgusting! Feces all over the inside rim and underside seat of toilet. It looked like it had not been cleaned in months. We immediately called down to front desk. We wanted to leave, but my husband was so exhausted he just couldn't keep looking for another hotel, so we got moved to another room. A "suite". Ok - 1/4 roll of toilet paper, 3 pieces of Kleenex left in box, hair in shower, mold, filthy under sink and corners of bathroom crusted with dirt and hair.
I called Hotwire to address the situation. I can't believe they are promoting this cesspool as a viable option to stay in. The first call, I got disconnected and had to call back. Second time I got someone who couldn't seem to get my name right and couldn't find my itinerary number, even though I had the confirmation info right there on my phone. Finally she said she was connecting me with a different department. She then transferred me right back to the main number!!! Unbelievable!!! I will NEVER use Hotwire again and I will tell everyone else to avoid it like the plague. Worst experience and customer service ever!

I recently booked a hotel using Hotwire. This was an experience from hell!!! I will admit that I used them in the past and didn't have this issue. I booked my hotel and after it was booked I was told this was a run down hotel and all types of people stayed there. I am a woman so because I wanted to find out for myself. I stopped by the hotel a few days prior to my check in date and this was the worst experience I've ever had with a hotel. I pull up and I seen a lot of construction workers outside drinking. It was daylight so I decided to go in and check out the room for myself. I asked the clerk if she had a room she could just let me look in. She hesitated but I requested that I see a room. She showed me a room that smelled like 5 years of cigarette smoke. The clerk then says "your room is smoke free so it won't smell." The smell was the least of my concerns as I would soon find out.
The room they showed on the website looked nothing like the room I was showed. As I was walking to my car the men started saying things that were very inappropriate!!! I then called Hotwire to see if I could possible relocate or add more money to stay in another hotel and they weren't willing to help at all. They called the hotel and talked the same clerk that was trying to do all she could for me to stay. The clerk tells them those men were not going to be there when I checked in. However at this time I was afraid to stay at this hotel thinking something might happen to me. All Hotwire was concerned about was the fact that it was a Hot Deal and to hell with my safety!!!

I was allocated a 1.5 star hotel even after specifically choosing to book a 3+ star hotel. That's not the worst part. After calling customer service to address this, they asked me to provide a screenshot of when I was making the booking. Why would someone take a screenshot when booking? Does this mean that everyone should expect an error before booking and take one? Shouldn't we trust the system? Customer service at its worst!

I had a reservation for a 4 star hotel in the Middle east for 5 people. When I got there It was barely 2 star hotel and they did not give me enough beds for my family. I was very unsatisfied and when I reached back in the US I called Hotwire and complained and asked for a refund. Even though they had proof of the entire sequence of events due to the ruckus I made at that hotel, they refused to refund me and were extremely unprofessional. They do not want or care for repeat business and their procedures are all unrealistic and designed to make the consumer lose more money. I wish I had spent my time reading reviews before I booked with Hotwire. Never again!

I travel a lot, but had never used Hotwire.com, and I will never use them again that's for sure. I booked a room for 2 couples for Halifax for June 16th, 2017. I tried to cancel it or get it transferred to the couple we were traveling with. April 9th, 2017, tons of time for the hotel to re-book the room, and was told Hotwire.com has a no cancellation, no transfer, no refund policy!!! Excuse me. I have used Booking.com before. They don't even charge you until you show up at the hotel, and cancellations are not an issue, my goodness. Not an issue with Airbnb, not an issue with airlines, on and on.
When I requested this at Hotwire.com, they first said they would need more info as to why it was being cancelled, actually right on my confirmation of reservation it said it could be changed or cancelled at anytime? I got the same cut and paste answer from 3 different agents of Hotwire.com. They never looked at previous emails even in the same string. They are a rip off company. Wish I had read some of their reviews before.

We had a family vacation planned to Curacao for Memorial Day Weekend but thanks to Hotwire and Insel Air we no longer have that vacation. Insel Air decided to stop flights from Curacao to Miami. Best part is, Insel Air cannot refund our vacation for another 8 weeks. Oh wait, that would be the same time we planned to go on vacation. I guess our whole family will be vacationing from home that weekend since we can't get a refund sooner. We also purchased Travel Insurance from Hotwire but you can't get a refund on that because you only have 10 days to get a refund from time of purchase. We didn't cancel our vacation-you did!!! So we would like our money back. We waited over an hour and a half with customer service only for them to tell me all of this.
Here's an idea Hotwire: since you deal with several airlines, hotels, etc offer other ideas to customers (like American Airlines has a flight from Miami to Curacao, let's see what we can do to help you) instead of the customer service that we received. Worst Customer Service Experience-basically we understand but can't help you. Never using Hotwire again!!

We were forced to accept Hotwire as our internet provider in our community. Horrible experience with the installation and subsequent phone calls to fix all of the problems. First the installers did not hook up the phone correctly to work with the alarm system. Took 5 days to remedy this. They left exposed wires all over the lawn and the lawn people cut them on a Sunday so we had no service. Took 17 calls to get someone out here to splice the wires together. More than two weeks later the cables are still all over our lawn and our neighbor's lawn.
This is a terribly unprofessional company with zero customer service skills. They said someone would be out to fix the problem, then no one showed up. People were lying down on my lawn when I got home from work, for some unknown reason, however, nothing was done. More phone calls to Hotwire and still no resolution. If you are a community board member, DO NOT contract with HOTWIRE to service your community needs. Whomever in my community approved them was obviously easily deceived.

I booked a vacation package to Puerto Villarta, the flight was fine but the hotel (Hotel Iguana De Oro) which is owned by The Encino Hotel. Our hotel was under construction, the roof over the room next to ours and the one across from it was having the roof removed and the wood beams replaced by steel beams. The area where the steel beams were being grinded and prepped was being done above us on the pool deck (the stairs to this area were to the right of the door to our room).
First of all I want to say this is something that should have closed the hotel just because of the level of danger there was, I mean they removed the whole roof. I took a video of it! You could see the sky! The noise was unbelievable not to mention the constant construction worker traffic going back and forth past our room and standing outside our room yelling up to the guys above us.
We went to the Encino Hotel to tell them we wanted to move out of the hotel and we were taken to the manager Claudia who spoke both English and Spanish, and if she didn't we speak more than enough Spanish to communicate what we were there for. She said was curt and unconcerned for our safety and said that if we wanted to check out and get a refund we would have to get Hotwire to call her within 12 minutes and check out too. Well it's not easy making phone calls from Mexico as it is let alone get a Hotwire supervisor on the phone in 12 minutes so obviously we were not able to do as she said we needed to do. I asked her if we could check out tomorrow and she said, "No!" I asked her why and she said because she didn't want to!
We went to a friend's place and used their local phone to call Hotwire and spoke to Renee, this was on November 2nd, Renee said we could check out of the hotel and Hotwire would give us a refund for the 9 days we had left there. We checked out the next day and got another hotel which cost more because there was not as much available on this short notice. Renee said we would be contacted by Hotwire within 48 hours, it was about 5 days before we got an email from them saying they are working on our refund. The next email we got said they were not able to get in contact with the hotel and we would not be getting a refund.
To make a long story short I then made many many calls to Hotwire and was given a case number **, I spoke to many many people Lawrence, Johnathan, Anna, Joven, Jamie, Jessica, and Melisa. Many times I was told they would call me back but not one of them did. They said at one point that they didn't have the phone number to the hotel, so I gave it to them, then they said they were not able to get a hold of Claudia and just seemed to stop trying! I talked them into trying again and they were able to contact her and she said she did not know what we wanted because she does not speak English, which is a complete lie. Then Hotwire said that we would not get a refund because the hotel said we completed our deal with them. We will never book with Hotwire again and their practices should be investigated. Note to mention The Hotel Encino booking people into hotels under construction and endangering the lives of their guests.

I decided at the last minute to take a trip in Vegas. I originally booked the hotel only but within a couple of hours decided to book the package. I ended up adding a day within minutes and was told that I had to cancel and start over. I did. I haven't gotten my refund yet from the second go around and because I used PayPal the first go around that money was refunded to me within days. I do not have a lot of money but now Hotwire has $846.89 of my money and I've been told twice that the refund was not done correctly by their co-worker. Each time I'm on the phone with them for 45 minutes or more. WHERE IS MY MONEY!!! I guess it's true when people say what looks good is not always good. So MAD!!! I asked to speak with a manager I never got one. I've received several cancel emails with no refund amount. Never again will I use them. I'll just pay the hotel and the airlines directly for a peace of mind.

DO NOT ATTEMPT TO CANCEL YOUR TRIP ONCE PAID FOR. Hotwire does not offer refunds, however they give Flight Voucher that is VERY specific in how to use it. My husband and I attempted to use our flight voucher once we found new flights, and followed the instructions in an email, but once we contacted customer service, we were told that the emailed instructions were incorrect. The instructions state that at least ONE leg of our flight had to be with Alaska Airlines, and we had to book before September 1st, and to redeem our voucher, we had to call Hotwire Customer Service. Once speaking to the Customer Service rep, she tells us that both legs of the flight need to be with Alaska, not at all what the email/voucher instructions state. At this point we had already picked the flights we needed to take and one of them was NOT on Alaska.
After 3 hours and 3 managers, waiting on the phone while they pulled our previous phone call to cancel the original trip, and then telling us the flights we were requesting did not even exist, they finally agreed to the flights we chose, charged us the rebooking fee and sent us an itinerary. They would not send us a receipt for the rebooking fee, and the scarier part is they didn't have to ask us for our credit card number. Two days later, we received an email that our flights had been cancelled, 3 hours on the phone with Hotwire, they finally agreed to THEIR terms and they cancelled our flights. We spent another 4 hours on the phone with Hotwire. This is a very dishonest company.

I am very disappointed with Hotwire. I had a reservation for a car rental. Somehow it got booked to the wrong airport. All they had to do was switch the reservation to the right airport. They would not do that. They were not offer me a refund or a credit so I am out on $131. As far as I'm concerned Hotwire is really crappy service. I would not recommend them to anybody. I'm going to let my family know that and friends. Their customer service is a joke. You cannot understand what they are saying or what they're trying to do. It was very simple. All they had to do was just switch the reservation numbers from one airport to the other but they couldn't figure that one out. As far as I'm concerned, they get a zero for customer service. Zero. I will not recommend them to anybody. They are just crappy.

ALERT!!! Travel insurance is a joke. When you try to change your dates no one seems to know what to do so they keep giving you another person to call. After being on the phone for almost 2 hours and this was the third time. They cancelled my reservations even after I said not to, wanted to charge my cc more money but couldn't give me the act amount. They are SHADY. Stay away from them everyone. You are not saving any more money than if you would of used another resource. I should of realized this when I booked a hotel with them last month and they cancelled it when I got there. I had to rebook. So please people, stay away from them.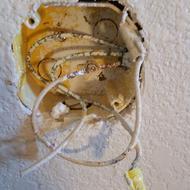 I booked a hotel at the Econolodge. There was no lights in the room. I informed the man at the desk, he told me that he forgot to tell me that he forgot to tell me. He then proceeded to tell me that they are currently renovating. He also then told me that the other customers don't mind the rooms having lights and if I want a room with lights I would have to pay $10 extra. I then called Hotwire to inform them. They told me that lights are not included in the rooms. I then informed the representative that it is unsafe because the wires are hanging out the walls. I still received the same outcome.

Hotwire was advertising 50% off of a 3 star hotel in downtown Nashville, for a "deal" of $144 per night. I went through the process expecting to see a decent place that normally would be charging $300 per night... What I got was a run down dive on the far end of the downtown area whose normal rate is $156 per night, so my savings turned out to be $12 per night.
I called to voice my dissatisfaction and was told numerous times that the "Hot Rates" are final. I explained that this was nowhere near the 50% off and that I was not happy. I was told that there are no refunds and no way to cancel and re-book with another hotel. I asked the supervisor if she would be happy if she was in my situation and she said that she would not be... Enough said when Hotwire's own people know the public is getting ripped off. Never again.

We booked our trip to Amsterdam a few weeks ago in a Holiday Inn right across the river from city central. We received a confirmation email from Hotwire for our hotel and it was almost an hour away from the original hotel chosen. I called customer service only to be told that "because it was a "hot deal" the map you are looking at is not a representation of the hotel you are choosing, instead the green shaded area is" and we were placed in a "bid". The issue with that is we picked a hotel, we paid for what we thought was going to be our hotel and they choose it randomly? I WAS LIVID. I was refused help by customer care and was told that I agreed to this upon booking but nowhere did it ever state this, there were two of us sitting there booking this trip, neither one of us saw this information pop up to inform us of how this actually worked.
I demanded a call back from a manager, I took to Twitter, I threatened legal action and they cancelled our reservation and refunded our money in full. Don't give into this horrible company that is clearly taking advantage of people left and right. Stand your ground and make sure they know how serious you are and they will cave. Don't be us and trust a site, google the company and you will see thousands of complaints about deceptive practices.

Reserved a two days hotel room on March 17 to 19 of 2017, reservation was on March 9th of 2017. Reservation guaranteed so said Hotwire. Got to the hotel Holiday Inn OS 5711 West Irlo Bronson, Kissimmee, FL 34746. The desk ladies rudely answer "No reservation for you. Call Hotwire." Three hours later was sent to a Dump across the street called Seralogo, only after of three later we got a room acceptable the that gave was still all mess up and smelling terrible. Finally third room we got something that we could sleep in. On the phone again with Hotwire, after with my money that I paid for a hotel and got instead a dump, I tried to get a partial refund to no avail. Seems like that we're being coach by someone else to not give in to my appeal.
So I stayed like lost dummy sucking on a sore finger. No apologies, here am I still. My was so sad and disappointed. What could I do was accepting that dirty game or drive back home from Orlando FL to Jacksonville FL. Never do business with hotel Holiday Inn Maingate East, 5711 West Irlo Bronson Kissimmee, FL, 34746 or reserve anything with Hotwire. Once they get your money You will dance youla youla for them. They had a time with me on the phone, throwing all kind of curve balls with me for three and half hours. They will do the same with you.

On February 10th 2017, I called Hotwire to book a room in Venice. I let the agent know that my country of residence was Canada. She said that the price was $353.00 per night. She never mentioned that it was a US price. A different amount had been charged to my credit card. It comes to a total of $514.00 per night. Now they say that it is my fault, because I was supposed to know. I called many times but there is nothing to do with them, then I have to pay $800.00 extra, which is a considerable difference.

I booked a hotel with Hotwire "GUARANTEED" to sleep the number of people (2 adults and 2 children) in the room that I thought I was getting 2 beds! I called the hotel and NO. Hotwire booked us into a room with a King bed handicap room!! The hotel does not have any availability for 2 beds! NOW I have to pack sleeping bags and air mattresses so my kids can sleep on the GROUND, GROSS!! HOTWIRE WILL NOT RESPOND TO YOUR EMAILS AT ALL!!

I was thinking that Hotwire is best place to go for Hotel Bookings. However my recent experience led me to believe in other way. I did a last minute booking (Hot Deals) for 2 rooms in Vegas through Hotwire. However, after check-in I realized that our other guest did not turn up. So I called the Hotel Management to see if 1 room could be cancelled and they agreed with an assurance of money refund. I gave the key back to them. I realized that I would not get my money back after talking to Hotwire through series of emails. I paid little attention towards the cancellation policy before booking it as I was sure about the trip. After this incident I understood that Hotwire and Hotels are not in sync about the cancellation policy.

ConsumerAffairs Research Team
The ConsumerAffairs Research Team believes everyone deserves to make smart decisions. We aim to provide readers with the most up-to-date information available about today's consumer products and services.
Hotwire is a San Francisco-based company that helps travelers find discounted rates on a wide range of services, including flights, car rentals and hotel rooms.
Bundled services: Hotwire lets customers bundle travel services to get discounts.
Partners: Hotwire partners with several other travel businesses, including Expedia and Hotels.com to access more deals.
Mobile app: The iOS mobile app lets customers use Apple Pay.
Last-minute deals: Hotwire publishes steep discounts from hotels that want to fill rooms at the last minute.
Cancellations: Hotwire accepts cancellations for rooms at most hotels.
Best for Budget travelers.
Company Name:

Hotwire.com

Year Founded:

2000

Address:

655 Montgomery St.

City:

San Francisco

State/Province:

CA

Postal Code:

94111-2627

Country:

United States

Website:

http://www.hotwire.com/