Consumer Complaints and Reviews

When I went to book the hotel, it said I would not have to pay immediately. It was just reserving the dates and the hotel room. After I put in the credit card info and hit reserved, it showed some kind of pop up box that said the hotel can now charge me anytime it wanted to. And so of course, it charged me immediately. I will never use Booking.com again. PERIOD.

I had a relative book a hotel for me. The reservation was supposed to be for NY but was erroneously made for New Orleans. The reservation was made over a month in advance. My card was IMMEDIATELY charged over 560.00. When I discovered the error I cancelled the reservation and was still charged 482.00 for canceling! I've been on the phone with them and the hotel for the past hour or so trying to get my money back. Booking.com is saying that the hotel has to refund my money and the hotel is saying that Booking has it. Now the hotel is saying that I need to speak with accounting but I won't be able to get in touch with accounting until the morning. Smdh. Never. Ever. Again.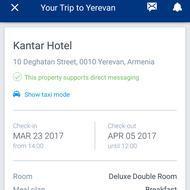 On February 20th I booked a hotel for friends of mine using Booking.com. The price shown including all expenses taxes and VAT etc. was shown to be 880$. When I booked I then notice to be charged on my credit card balance 907.43$. After contacting the hotel and Booking.com agency and spending 20$ on international calls and making me wait to get any help and several mails with my Official Statements the customer service of Booking.com admitted I was overcharged, admitted that the change in price was not a result of currency exchange. However they stated they are not reliable or bear any responsibility for the issue. The email is still saved with me and they didn't even bother to try to make any accommodation.

I'm a regular with Booking.com and have always been satisfied. Have often booked cheap rates with no cancellations allowed and am very careful. Thought I'd booked a trip in May - and know I went on to the right date, initially at least. Tempting booking came up and I went for it. When I got the confirmation email I saw it was for March, not May! I canceled straight away - confirmation and cancellation email timed 3 minutes apart.
Then spent 20 minutes trying to get through to Booking.com to be told they could do nothing about it. The "property" was flagged "do not try to contact" apparently. I don't believe a company like booking.com would actually tolerate this and so I can only come to the conclusion that they don't care about customers, only their commission. I am very disappointed ask I have used the company for years - @ but never again, unless they sort this out for me. Yes, to some degree this was my own fault, but the website is also at fault as I know I put the right dates in originally. Interestingly, the booking process didn't tell me which credit card they would take the payment from - definitely a change from last time I booked - so I may have leverage. I'm certainly not done with this yet, but booking.com has certainly lost a very good customer!

I went on to the Booking.com website to book two rooms. I entered the name of the hotel I wanted in the search box at the top of the page, found the rooms I wanted and continued down the page, filling in my credit card and personal details. When I arrived at the bottom of the page and pressed the "submit" button I was informed that I had booked two rooms in a completely different hotel (in the same general area). I contacted Booking.com to see if I could change it and was informed that the terms and conditions were set by the hotel. When I contacted the hotel I was informed that it was non-refundable and if I cancelled it would cost me £684. So I will have to stay in this hotel against my wishes. I still have not received an explanation from Booking.com for the strange workings of its website.
How do I know I can trust these reviews about Booking.com?
718,857 reviews on ConsumerAffairs are verified.
We require contact information to ensure our reviewers are real.
We use intelligent software that helps us maintain the integrity of reviews.
Our moderators read all reviews to verify quality and helpfulness.
For more information about reviews on ConsumerAffairs.com please visit our FAQ.

Warning -- Do not book this hotel!!! Management is horrible!!! All flights to NYC were canceled due to a blizzard!!! Mass transit was even shut down in NYC which is unheard of. We called Spain where the manager resides several times but never received a return call. When flights were all canceled 2 days before our trip from Texas to NYC, we began calling to explain the situation. When we finally got someone on the phone the day before we were scheduled to check in, they refused any sort of refund or credit for a future date. The arrogant manager only responded, "It's business."
As a family of 6, we thought this was a better option than booking adjoining hotel rooms but in the long run dealing with this company was a horrific and costly choice as any reasonable, honest business would have at least given a credit toward a future booking. Instead we paid $300 a night for nothing due to the manager's greed! Booking.com spoke to manager with us but even though the hotel was booked through their site would do nothing to compensate us for the loss due to their business with this shady company. Beware of any of the La Casa De Mis Primos Sofia properties as it seems they are all managed by the same unethical, shady group and Booking.com does business with all of them!

Booking.com did not book the room I requested with the hotel. I booked 2 beds and a pet. The hotel knew nothing about my pet and the information they got from Booking.com was 1 queen size bed. After a 9 hour drive I had nowhere to stay as the hotel had no open rooms with 2 beds. Booking.com clearly stated my credit card would not be charged. It was to only hold the room, it was charged. I tried to call booking.com and sat on hold forever and never did speak with anyone. The hotel manager said this happens a lot with booking.com.

Booked room with Booking.com last night in Orlando at the Hilton DoubleTree. My American Express was billed. Hotel was sold out when I arrived. They sent me to another hotel that was also sold out. 11 pm no room. Had to return home.

I booked a hotel room for THREE people. The price was cheap, I found out later because their system automatically changed it to ONE person. I got back in and tried to change it to three but there was no way. I finally had to call the hotel directly and they confirmed it was only for ONE person - no wonder so cheap. Won't use them again.

I have used Booking.com several times. I always use the option of paying when we arrive at the hotel. Booked a room for May 2017 in March. Upon balancing my checking account, discovered that my account was severely in the negative. The hotel that we reserved was free cancellation, and pay when you arrive hotel. Well, apparently, somewhere on the page there is a little question mark that you need to click on that states that you can be charged, even though it states no charge to your card will be made. Called the hotel, they said that this happens often with booking.com. (They were very understanding) Made a call to booking.com, they were not helpful at all. I should have clicked on the question mark, per that employee that I was talking to. Needless to say, I will not be using Booking.com ever again.

I am writing a review to let people know about the awful ongoing experience we are having with Booking.com. We made a booking with the company 6 months ago, which was canceled almost immediately through their website. We went through the almost 2/3 step process and clicked canceled to see on the web page that it was successful. This past weekend, we received the first communication with themselves since placing the booking to be told it was a 'no show' and we were being charged the full cost of the hotel stay, which surmounts to £3000.
Booking.com are refusing to take any responsibility for the problems which have arisen, which now are not just huge financial stresses, but emotional ones too, passing the blame on the hotel and ourselves. The many customer services representatives I have spoken to, have even suggested that we were liars, then saying that should we take the affair to the Ombudsman, social media etc, that we were threatening them.
The hotel, will not give us a refund, without us providing a cancellation email from booking.com, which we never received, and as such, booking.com have refused to do anything to help, other than calling the hotel, who have now said they don't want to deal with ourselves or booking.com on this issue. All in all, I would NEVER recommend using their website. It seems we are not the only people who have been let down by their systems, and they are refusing to accept any fault. This seems like it will be a long uphill fight in order to get justice for a situation that could have been simply rectified with good customer service skills.

Used this to try and find a deal. Found a hotel about $25 cheaper than their advertised rate. (What they do is advertise your savings off the hotel's "rack rate" and not their current sales rates which are almost always much lower. Call the hotel first, find out what the front desk clerk or reservationist tells you, and then see what Booking.com tells you. That will give you the honest savings.) I made a reservation for the next day and thought all was okay. About 7 hours later my employer changed his mind about the meeting and I immediately called the hotel to cancel. Was told I would have to call Booking.com to cancel and they could not do so through the hotel. I went to Booking.com website and found it would cost the same amount as I had paid for the room to cancel the reservation! What a SCAM!!! In excess of 24 hours notice and they refuse to cancel for less than the cost of the room?
I have managed hotels and would never use a scam service like this. Tried calling customer no-service at 888-850-3958 (a number they bury on their website) and was on hold about 15 minutes waiting for a "service executive". She came on the line, gave me the typical flow diagram speech, and placed me on hold again. She said she was calling the hotel to "see what they would do about the booking". A few minutes passed and she came on the line, acknowledged the hotel had my booking and cancellation attempt on record, and they had agreed to cancel the reservation with no "penalty". Upon my request, she then forwarded an email to me showing cancellation cost at $0 so I could dispute any credit card charges incurred.
I am NOT happy about the way I was sidelined by some fine print someplace on their website into a room that would cost the full price of the room to cancel but consider myself fortunate to have been given a pass on this one. I don't trust their service now, probably won't use it again out of concern for some other revenue-robbing tactic of theirs, and will certainly go back to those I originally told about it and warn them as well. Even though going through customer service in this case worked out I do not trust them. Customer service got them to 2 stars.

Like other people on this site, I found they are dishonest, not telling the whole story. I booked a hotel with cancellation being 3 days before arrival and pay at the hotel. When my reservation came through it was nonrefundable, the entire amount... over $1000, deducted from my checking account right then and there. And to add insult to injury, the room was cheaper on the hotel website. Booking.com didn't honor that advertised promise either... they do not make up the difference between their price and the cheaper price. No help from the Sheraton chain either with this... must be getting a kickback. Never again for Booking.com or Sheraton. Bait-and-Switch!

I booked through Booking.com and at the time of booking I did not see a no refund clause - but that was what I ended up with. That was not such an issue to me as I need the hotel regardless. Afterwards I found that the same rooms were offered for about $50.00 less for the three nights. I notified them including my booking number and then the runaround started. "Please submit all this information" - which of course they have since I booked through them. Then another e-mail with the request for additional information, prices with tax, inclusions such as free breakfast, type of room - all identical. I included links to 3 site - including booking - with the lower pricing and a copy paste of the total price snip-it. Then the rejection as the price was only about 1.00 different - yes - at the time you looked it was more, but it was less when I sent the request and for 2 days after. Be careful - last time I book here.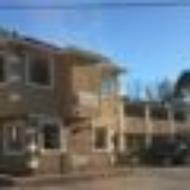 Made a reservation on Booking.com and cancelled 5 minutes later because it said it would be 2 miles from where I had to be the next day and when checking on Google map it was 51 minutes away. I cancelled and made a new reservation to another hotel and for my surprise got charged for the 1st reservation because it was not a full day before the check-in date. The website should have a pop out alerting clients of that. But of course they don't. It is easier to just make you pay and not even take advantage of the service. They rob you without weapons. Crooks. Never making a reservation there again.

Booked a deluxe room (Beach House Cabanas). Booking.com stated no money down, pay at property, free cancelation. What a joke and the property took 1 night a month ahead of time. Our deluxe room was 10x15 $200 a night. They price match. Another joke. They lie. Don't ever use this site!!!

I booked a hotel room through Booking.com. I've used their web-site a number of times before. This room wasn't a 'cancel and no charge'. So I can't cancel it,
I happened to flick through Expedia and found the same room for around £200 less. This was within an hour of having booked through Booking.com. So I contacted them to say the same room, copied the link to them, was cheaper on Expedia and made a claim against their Best Price Guarantee. My booking and claim were made on 5th March. Booking.com eventually looked at Expedia and responded on 8th March. They said it wasn't the same room, so no valid claim.
I replied and sent them a screen shot of the Expedia page I took at the time saying they are wrong. The rooms are the same for the same period. To this they responded that there is no date on the screen shot and even if there was they don't accept screen shot. So how are you supposed to prove to them. So basically they are calling me a liar and have no intention of honouring their Best Price Guarantee. I would like to think I am a regular customer. But not anymore.

We agreed with the hotel to pay 14th March over the phone to The Wellesley hotel in Great Yarmouth. They tried to take the early. It was declined of course as we had set a date with them to pay a month in advance. They canceled our booking and then said because we couldn't get the money on 5th March and charged us £72 and would not refund it. I contacted the hotel and they wouldn't talk to me. Con artist!! I protested to both Booking.com and the hotel (more the hotel as I believe they was at fault) but Booking would not help at all. Never never book with this site!!!

I booked through Booking.com and when I confirmed my reservation the price went up $200. Which is not what I agreed to. When I looked again for the same hotel two days later the price went down $300. I called to get the lower price and I was told by customer I had to send link where I found lower price and they would contact me 24 hours later. Not only did they not contact me after I sent multiple emails and called several times only to be hung up on multiple times by customer service they have failed to reimburse the difference in price. This is the worst site around. I will tell everyone I know never to use Booking.com.

I booked Lebua at State Tower in Bangkok via Booking.com. The terms of the booking were no upfront payment required and free cancellation up until 3 days prior. The booking was made in March 2017 for a stay in August 2017. The day I made the booking the full amount of $2040.00 was deducted from my credit card. Despite numerous emails and phone calls, I've had absolutely no assistance whatsoever from Booking.com on this issue and Lebua said "sorry for this error, we will refund your money in two to four weeks". This is completely disgusting and totally unacceptable and contrary to the T&Cs of this booking. I have since been charged a further $61.00 international transfer fees and will likely incur interest on this amount. DO NOT BOOK YOUR ACCOMMODATION VIA BOOKING.COM - you will get no assistance and they take no responsibility. AVOID LEBUA AT STATE TOWER.

A lesson: Just remember that booking with any third party site like Booking.com, you may not be entitled to some of the perks from booking directly. For example, on this trip we were not entitled to the free breakfast at our hotel in Leon Mexico and in Houston Texas we were not entitled to the reward points for the Choice Privilege hotels.

If you book on Booking.com, look out! After receiving my confirmation for a 7 days at a Albergo Villa Edy for next June, I discovered the reservation could not be canceled. My understanding while booking, was that I had that option. I immediately called and asked them to cancel, because obviously I don't want a non-cancellation room reservation. Booking.com says it is not their problem. They are trying to pass it off to the hotel, saying it is hotel policy to charge my Visa immediately for the entire stay (4 months out for $1080.00). Booking.com needs to be cited for their deceptive practices and their refusal to stand by their customers. In this case, they didn't even contact the hotel for 9 days after my phone call, explaining the problem. Thanks to Booking.com I am presently out $1,080 for their misleading website!!!

I just booked and it showed I could cancel till 3/24 and after I booked it showed non refundable!! What a rip-off. It should have been very clear that this was not refundable. I booked the room in case my sis has surgery and now am stuck with a room that I may not need for $225.

I use Booking.com for several years. Before they have a really good service and easy booking. Start last year, whole thing change. Their web have a problem, provide wrong info. It clearly show is for two person, once after booked. The confirmation show for single use only. Call them, show the screen shot I took and prove that they're wrong. They promised to fix it and adjust the booking. Promised give me update. But nothing happen. Once hung up with the representatives, then that is it. Nothing hear from them again. Call again and again, wait for an hour every time. Still same answer. "Wait." Nothing they can do until the hotel reply.
It clearly is booking.com web problem, why it will pass to the hotel, why they forced hotel to change and fit they want Instead of taking care by the self. Really disappointed and never use booking.com again. They will keep losing customers in case their attitude is keep on like that.

You have no problem taking a booking but to cancel one is impossible. I can't do it online or by phone -- I waited for 20 min for someone to answer. This is a scam to force people into booking -- you never plan for anyone to cancel. I will never use this website again and will complain on Facebook.

When using Booking.com I made sure before booking that I wouldn't be charged before we got there. It says no prepayment necessary, I even screenshot it, after I got a declined message from the hotel through my email. The hotel was completely rude about this and said I was wrong, I said "No ma'am I have the message saved." She said "Well that is an issue with them not the hotel." Either way something is messed up with their system.

The site (Booking.com) said if we cancelled by a certain date, we would get full refund. We cancelled 3 weeks prior, but they kept taking us round and round. They did not refund the money even though we had cancelled our trip to Mumbai (Novotel Hotel). Never trust this site. They are crooks.

We were recently left street homeless in Portugal due to a last minute booking that was cancelled fraudulently by Booking.com by claiming that our bank card declined. When we made inquiries with the bank we found out that no attempt was made to take money from our account. To make matters worse, the foreign customer service advisers we spoke to hung up on us three times after speaking to their supervisors by pretending they could not hear us over the phone and one even kept laughing at us and refused to let us complain about her by saying she will not pass the phone to any manager. They must be banned - as they do not comply with English Law.

This site is a total scam. I'm celebrating my friend's bachelorette party in Whistler in less than two days at a nice townhome we reserved through Booking.com 5 MONTHS ago. At the time of booking, since it was so well in advance, there were plenty of options to accommodate the 6 of us but we chose this particular rental via Booking.com because it was spacious, perfect location (short walk to the Village), a nice, newer place, AND had a hot tub. These were the non-negotiables and I'd like to emphasize that at the time of booking, there were plenty of options meeting all this criteria.
Tonight the maid of honor who made the reservations received an email from booking.com saying they're so sorry, but our rental can no longer accommodate us but they put us in an alternative location. No explanation of why or anything. Just totally nonchalant. The shady part is that they said, "I tried to contact you but unfortunately the phone number we have on file with you is no longer valid." Interesting, because this seems to have happened to other people.
We took a look at the "alt" accommodation and it was nowhere near comparable to the place we reserved. It was twice as far from the Village (a non-negotiable as we need to be walking distance), the place was small and cramped, and outdated and dingy. We went from a nice, spacious and open lodge-esque feel with granite countertops, nice wood floors, etc. to... linoleum. Oh yeah, and no hot tub.
This is absolutely unacceptable - not only did we lose our perfect place for some ** one that does not even come close to matching up, but we were informed ONE AND A HALF DAYS before. So there's NOTHING available anymore. It's extremely frustrating that we put careful planning upfront into making this accommodation and then we lose it for no reason.
Naturally we're fighting it but it's midnight Pacific Time so there's only so much that can be done. The maid of honor got on the phone with them to ask why the rental could no longer accommodate and the excuse was a broken furnace, which we don't buy for a second. If your furnace breaks two days before you have guests, you fix it. Clearly the place was double-booked and they're being shady with their lies. Even if that is the case, this is a HUGE ball drop on booking.com's part and need to remedy the situation with truly comparable accommodations or better, certainly not worse. Extremely upset about the situation - not to mention the added stress as the co-planner - and it's ruining the bachelorette party.

I booked a non-smoking room and received a confirmation as to such. When I arrived they had booked me into a smoking room. They booked me into the smoking room because that's all the hotel had. Even after they booked it they sent me the confirmation that I had a non-smoking room. Customer Service said it's only a suggestion that when I arrive the hotel could give me a non-smoking room if they had one. DO NOT BOOK WITH THIS COMPANY! Use them to find rates then call the hotel. That way you will get what you book.

ConsumerAffairs Research Team
The ConsumerAffairs Research Team believes everyone deserves to make smart decisions. We aim to provide readers with the most up-to-date information available about today's consumer products and services.
Booking.com is an Amsterdam-based company founded in 1996. Unlike most travel companies, it focuses exclusively on helping travelers reserve rooms.
Free cancellations: Booking.com offers free cancellation services for most rooms.
Daily deals: New deals are added to the website every day.
Verified reviews: Booking.com has over 81 million reviews written by travelers who have used the website to make room reservations.
Apartment rentals: Booking.com can reserve short-term apartment rentals as well as rooms at hotels and resorts.
Hostels: Travelers can use the site to find hostels in their destination cities.
Best for Budget travelers.
Booking.com Company Profile
Company Name:

Booking.com

Year Founded:

1996

Address:

4147 Eastern Ave.

City:

Grand Rapids

State/Province:

MI

Postal Code:

49508-3405

Country:

United States

Website:

http://www.booking.com/