Consumer Complaints & Reviews

I book a hotel in Hawaii on Hotel.com at an advertised price of CDN$261.94/night for 6 nights for a total of CDN$1571.64. When I looked at my credit card statement it indicated CDN$2081.27. This is US$1571.64 x 1.32. Hotel.com had not converted the CDN$1571.64 to US$ and passed the US$ charge to the hotel. The hotel told Visa US$1571.64 and Visa charged me the currency conversion rate. Not the hotels fault. Despite a long conversation with Hotel.com they were not willing to admit their error and said there was nothing they could do. Very poor way to do business. I will not use Hotel.com again.

I would never use this company again. Not only did they cancel my booking without my knowledge, we had to pay an additional $100 for a room that literally had the shower next to the bed. Customer service is a joke. Policy is a joke, nothing is clear print and you get no results when filing a complaint! Not even a discount for your next trip. Nothing but an apology! First and last time I use this site! STAY AWAY! NOT WORTH IT.

I called hotels.com customer care because their help's description of how to book a free night left me with several questions on how to do it. I called customer support and each time I asked a question, was put on hold for several minutes. The fellow would then come back and read some instructions to me for navigating their site, but the instructions didn't always match what their site has. I ended up not getting any questions answered after spending 32 minutes on the phone with "Mike" from customer support. At that point we got disconnected (I believe this was a cell phone dropped call, not that he hung up).

Asked for room on August 18-19, 2016. The dates were re-set for September. Also, the site stated that the hotel we chose was pet friendly. Upon calling said hotel, we found this to be untrue. The site failed to correct the info. We were out $83 due to this site's problem, not ours. I was blamed for putting in wrong dates. I did not do this. I would not care about this if I had not read several other reviews just in the past two hours where the dates had been changed without people knowing. Yet, this site asks you how they did. Well, this site sucks! Like I stated before in the direct review to the site; would you buy something completely blind? If a car didn't work, never will, and did not come with 4 tires, would you still want to be charged? Well, this site doesn't care if you lose your money.
First time I used this site, I was out $200 because the hotel did not book us for a room. We did not know until we arrived. Horrible service, no phone number, no refunds, and nothing has been done. I gave 1 star because there are no negative stars. Hopefully Consumer Affairs will take a look at this site and fine them or shut them down. This site does not have the correct info about the hotels they book. For example, "pet friendly." Ours said it was and when we called, this was not true. We tried another site that only asked for a credit card for confirmation, not a charge for something we had not seen yet. Why charge people for something they may not get? Does not sound like anything more than a scam! Paying taxes on the scammed money or just using credit cards to steal identity? Either way, the consumer should beware of this horrible site.

I booked a room at the Red Lion Hotel in Federal Way WA. 20 minutes later we walked out because the room was unclean and smelly. We left the hotel and went to another hotel for the night. On our way to finding the second hotel, I called Hotel.com and explained that our room was horrible and I could not stay there. They said to dispute it with our credit card company. Our credit card company said our card transaction were clear enough that she could tell we did not stay at the Red Lion Hotel that night. We received a letter today from the credit card company stating that Hotels.com is still going to charge us for a room we DID NOT STAY IN! This is very poor customer service. We have now canceled our account with Hotels.com because they do not stand behind the hotels they represent.
How do I know I can trust these reviews about Hotels.com?
572,721 reviews on ConsumerAffairs are verified.
We require contact information to ensure our reviewers are real.
We use intelligent software that helps us maintain the integrity of reviews.
Our moderators read all reviews to verify quality and helpfulness.
For more information about reviews on ConsumerAffairs.com please visit our FAQ.

I booked a room in Reno in August for September 2, 2016. They immediately charge your credit card while on the phone with them, when booking the room I received no verbal advisement whatsoever that there would be a charge if I decided to cancel, as luck would have it we had to cancel less than 24 hours later and then they indicated that there would be a $25.00 charge when doing so? It's not the dollar amount. It's the point of charging me less than 24 hours later. They say that it mentions this on the reservations, true but it mentions that on the confirmation AFTER YOUR RESERVATIONS ARE ALREADY BOOKED.
I am sorry but that is total ** and VERY deceiving and VERY BAD BUSINESS PRACTICES. As a result now I of course completed the cancellation and WILL NEVER USE THE SERVICES OF HOTELS.COM EVER AGAIN. In Fact I am telling all of the people I know of this deceiving business practice of Hotels.com and they too will never utilize their service. I was very dissatisfied with this experience!! As a 30 year veteran of the community of law enforcement I can tell you it borderlines on fraud and it's just the wrong way to conduct business!

The week of 11 Aug 2016, my family stayed at Founders Inn in Virginia Beach. This may have been a good hotel at one time -- not any more! The first room we had to be moved from because we could not get out of the room! They said it required re-keying but when Grandmother tried to take the kids to the pool -- she could not get out of the room. Good thing there was no fire! We were told maintenance man said it could not be "plained" anymore so we had to move.
Additionally, there was a clanging sound all night long waking us up as well as the kids. Next room, the beds were concaved-in, the shower stall was clogged, and the sink was clogged. The one maintenance man worked late into the night and left what was pulled out of the drain -- which smelled awful -- in the shower stall. We could not wash, we could not take a shower, we could not brush our teeth. They said they would get everything fixed so we wouldn't have to move again.
Needless to say -- not everything got fixed. The beds were terrible. We are still suffering from back aches. "Smiles" and "sweetness" goes only so far! How management reacts to problems is the key to a well-run hotel. When we were checking out, the person ahead of us complained that the towels were not picked-up and they were given a 20 percent discount on the room. After all that we had been thru, it took management a week before they responded and we got less than 20 percent off the cost of the room. Additionally we were NEVER given a copy of the bill... I would NOT recommended this hotel to anyone for ANY reason.

First when making your reservation through hotels.com, they will ask for your cc number to hold the reservation, but then charge the full, non-refundable amount to your card, because they are giving you a "special" price. Well I can assure you that in our case, Hotels.com was actually MORE expensive than booking directly with the hotel. When I called hotels.com to ask them why this was, they said they would give me a coupon for $25 towards future bookings. I asked them to just refund my card, and they refused. I asked them why would I use you again, if you are the same, or more expensive, than dealing with the hotel directly? They couldn't answer that. But they refused to price match or refund my card and instead I am supposedly supposed to get a $25 coupon, which I have not yet received, doubt I will ever receive, and probably won't use anyway.

Hotels.com is a scam. They promise you a free night after 10 booked hotels, but the nights expire. They don't say that anywhere. They also don't respond with problems, so beware that if you have a problem with a reservation they won't ever respond by email and good luck getting through by phone. I won't use them again and I think you shouldn't either.

I was offered a 88$ rate for that ugly hotel in Rimouski QC Canada. I took it for 2 nights and was charge 163$ per night by Hotels.com. They never replied to my complaints and requests for a refund. After 10 night booked using their website, I'll use my free night then: good bye Hotels.com for ever.

Incomplete information provided by Hotels.com led to erroneous charges.

I am the complainant company in this case registered under Companies Act 1956 holding the name ** engaged in construction and development of real estate properties in the state of Goa. It has a good market reputation for its customer satisfaction, quality, and ethical practices. The complainant visited London to participate for an exhibition at Olympia Exhibition Centre for which he booked the room in Access West Kensington Richmond court North End Road London, W148SB, GB 4402037634638 through Hotels.com paying Rs.89,785.37 as it was very close to the exhibition area. However the address given and location shown on the website while making the reservation was different from the place where complainant actually stayed. The actual apartment location where complainant stayed is much far than the false marking done on the maps.
The complainant's reservation was done for pin code no. W148SB, however he was informed that his location was at pin code no. W14 9ES. The place where complainant actual stayed was far from the exhibition area, which was very costly, time consuming and very inconvenient for the complainant. The complainant spent 50 pounds every day to take and bring his material to Exhibition centre. Also on the reservation email sent by the opposite party to the complainant it was mentioned daily housekeeping facility but actually it was weekly housekeeping.
The complainant mailed the above facts to the opposite party. The opposite party reverted back to complainant's mail offering him a coupon of Rs. 500 which he can use against the future bookings. Through mail on 28th April 2016, opposite party informed the complainant that 150 GBP has been approved. And within 72 hours it will be refunded to him, mentioning that it will take 7-15 business days to complete the refund process. However, the complainant requested for minimum 50% mentioning that he liked the apartment or else he would ask for a full 100% refund for the same.

On July 15, 2016, my family and I drove to Leura, Blue Mountains region of Sydney, NSW for checking in Leura Camellia for 2 nights. The reservation was duly paid and confirmed via Hotels.com around 3 months prior arrival. By the time we arrived at the property around 5 o'clock evening and the daylight was getting dimmer because of winter, we were all taken aback that there were none of human's signs and the cottage was locked and out of light. We just managed to peep inside of the house through window. Some beds and furniture were there. It just looked like nothing more than a civilian house. I knocked on the door and walked around the property for many times. Still nobody around. Finally we met a woman who was walking dog and asked her if that house was a hotel or a lodge for tourists or not. Her reply shocked us a lot that "There were nobody living inside for months!"
She further added that she walked dog every evening and passed by the house. She knew better than anyone in the area. I finally called Hotels.com hotline for last resort. But their lousy service was really passed me off. First of all, they put me on hold for half an hour and promised to find out the hotel's owner for us. But the call was dropped off due to unstable reception. We got nothing to do but wait. After another half an hour, they called back with different person, who seemed not to quite understand the story and asked me elaborate again. After that he put me on hold again. Another 15 minutes elapsed, the call was dropped out again. We felt very desperate and helplessly at that moment. We started looking for room for ourselves in Leura. Unfortunately, all rooms were sold out in the area. We got stranded for 4 hours until 9 pm when we were able to find a room at the rack rate to squeeze our party of six!
The funny thing was Hotels.com did not call me back ever. After I went back Hong Kong and called their hotline for lodging complaint the most fed up part had just begun. First of all, they would not let you find the right person and department to entertain your complaint. When you called them up, your call would be randomly diverted to either Beijing or Malaysia booking representatives. Every time you needed to repeat your story over and over again to different representatives who picked your call. After making relentless complaint calls, they simply refunded the payment of what I paid for the room by the notice of email without any explanation of why was it happened, not even an apology to my stranded experience!
They also did not answer me whether this hotel listing was faked or not. This 'Laura Camellia' had still been listed on Hotels.com for some time after my complaint until I wrote very bad review to them. After having terrible experience with Hotels.com, I cast a big doubt that how did they assure to prevent vendors from selling faked hotel room or stopping this kind of scam. Worse of all, Hotels.com did not play any role should there be any emergency or complaints arise. This is the worst irresponsible business entity that I have ever come across.

I've had to follow-up on the phone 3-4 different times, after I emailed in all documentation (screenshot of better competitive price, receipt of my actual stay) to get my Price Match. Each time I'm told the case has been escalated to support and I should be getting the refund within 3-7 business days. I still have not received the Price Match. Demand to speak to a supervisor and complain about the service. They will give you a voucher for a future stay for your troubles.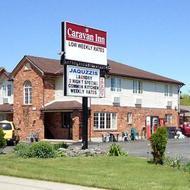 I booked my reservation through Hotels.com to Caravan Inn motel which is 2 and 1/2 star. I reached hotel at 10.00 pm at night, the receptionist (family means daughter and dad) said that "We didn't get any reservation from Hotels.com and there is no room." After I argue that at this time, where I will take my family as I booked family room, he said that I have one two queen size bed room and he will put another queen size bed and adjust or cancelled your reservation. I was shocked and I don't have any other option to take that room. I spent at least 2 hours for these and I missed lighting hour at fall for which to see we went there. The room is smelly and has bugs also in bathroom. My children didn't get good sleep at night.
So, when I reached at my house, I called Hotels.com customer service and explain about this. He said that "We didn't charge you and let me call property person and hold." After few minutes, he said that "As per property person, they also didn't charge you." I said that in my credit card statement I can see that Caravan hotel charged me. Then customer service agent became silent. I request to him that "I want to talk with your supervisor." He put on hold then someone said "Hello... hello..." few times and hang up. That is ridiculous. This means that BOTH HOTELS.COM and CARAVAN INN are together and doing fraud and giving customer hard time. So I ADVICE to all who read this that DO NOT BOOK through HOTELS.COM any time.

I booked a loft through Hotels.com for the night of August 3rd. They advertised the price as $204.00. They said it was non-refundable and I was okay with that. Immediately, after I booked, I was sent an email saying that I was paying $296.99. I called them immediately to inquire about the $92.99 in charges. I told them that I knew that $26.52 was going to be for taxes, but I was unclear as to why they were charging me an extra $66.47. The operator told me taxes and fees. I read him the following that was on their website for this rental: "A mandatory cleaning fee of CAD 42.86 and a transaction fee equal to 10% of the cost of room rate are included in this propertys rate, as displayed at time of booking."
I told him that I know that this isn't the fee that he is referring to because it says on their website that it is supposed to be included in the price that has been advertised. He simply repeated taxes and fees over and over again. I got nowhere with him, so I asked to speak to the manager. The manager got on the phone and asked me what the complaint was about. I explained everything again. He gave me the exact same answer as the first guy said - taxes and fees. By now I was furious. I asked him to explain what their fees were. He said that he couldn't tell me. I asked him to cancel the booking and he reminded me that I would not get my money back if I cancelled. I pointed out that they were overcharging me, not explaining what the extra charge was about and that I called them within minutes of receiving my notification email. He was cold and unrelenting. I gave up and hung up.
I will never use Hotels.com again and I will be sure to share my experience with them with everyone I speak with. I did not know where the extra $66.47 was coming from. They told me that it had a to do with taxes and fees. When I asked them what fees they were talking about, they told me that they couldn't tell me. I am very upset about this. Can you please get back to me and let me know why I am being charged an extra $66.47 for this loft?

I got a hotel booked without ever confirming it. I did not click ok to anything and they still charged me. As a matter of fact I had booked another hotel unaware of the fact that they claimed I had booked this one. When I tried to change the booking they said it was impossible and the customer service was really bad and I never got to talk with someone who could make any decision. I will NEVER use hotels.com again.

So I'm headed to Iceland and found a nice family room for two nights. Booked it on HOTELS.COM with "saver" rate - it means you can't cancel it. I'm good with that since I have no plans to cancel it. But something made me call the hotel, and I was told "Sorry, the room is booked on the first night. We can only give it to you for one night." I told the hotel that I booked it on HOTELS.COM and it *still* showed available. The reply? "Oh they do that a lot, I guess something is wrong." So she manually booked me for one night. But now, HOTELS.COM says they will not give me a refund because they can't get a hold of an approver at the hotel. WHAT??? I emailed them back saying "GUARANTEE that I have the room, and I'll be happy to pay." I started credit card charge reversal process. I will *NEVER* book on HOTELS.COM. What good is it if they book rooms that are *not* available??

I will never use them again. This is the second time that they have charged my card without my permission. I paid for one night and they charged my card days later for another night's stay. I've had to file a dispute/claim twice to get my money back through my bank. When I called they acted like they had no knowledge of the purchase. I did receive both refunds but it is a headache when you have to call back and forth so to avoid it all, I will not be using the service again!

I made a reservation using the phone app and realized I entered the wrong date. When I realized the error, I tried to change/correct the date through the app but the reservation could not be changed. I then tried calling the company via EVERY phone number available on their website. I have a call log that shows 16 times. One time, I waited almost an hour. No one ever answered the call. Then I called the hotel to correct the reservation. They said they could not access the hotel.com reservation to make any changes although they were able to confirm the reservation. Finally, I cancelled the reservation through the phone app (remember, I could not correct it via the app?) and hotel.com charged me 179.00 USD!! I have to go to the bank now to argue the charges. Any hotel that "goes to bed" with hotel.com should be avoided. And absolutely, do not use hotel.com. Book directly.

The website says that they will price match for the exact days of stay if found on other websites. I found a cheaper deal (35% cheaper) on Lastminute.com which was exactly for the same hotel, same type of room, with breakfast included and on exactly the same dates. The supervisor of Hotels.com couldn't price match and could not offer the same deal. Hotels.com Best Price Guarantee is just false and is misleading for the customers.

After a 17 day business trip traveling between 9 different cities in Taiwan and China, I learned that there was Typhoon approaching Hong Kong and scheduled to make landfall the day of my departure (August 1st) back home. The last part of my trip was in Houjie, a small city 2 hours by car from Hong Kong. I've been traveling to China for more than 10 years and I always take the same flight from United Airlines at 10:25am to Newark, so rather than starting a commute at 4am to make my flight I typically travel to Hong Kong the night before and stay in Regal airport hotel (I have done this at least 25 times).
The nightmare started when my flight home was canceled which was understood due to the circumstances of a typhoon approaching the city. I booked my room for the Regal airport hotel through Hotels.com. So since my flight was canceled and was pushed to the next day, naturally I would need to push room reservation up one day as well. I knew that there was a no refund (because I booked through Hotels.com), but I was just simply requesting a change of date for my current reservation.
After sitting on the phone on hold for 3 hours (felt like 6) and Hotels.com telling me to call the Regal, and the Regal telling me to call Hotels.com (this happened 2 more times). Hotels.com informed that they could not change my date and did not tell me why (keep in mind my flight was canceled be of a "TYPHOON"). So at this point I am pissed and demanding a refund, and they said that they would send me an email with 6 hours (they refused to take my cell phone number to call instead). I never received the email or heard a peep from Hotels.com or the regal hotel.
I get it… I read the terms and I understood that there were no refunds, but as a foreigner and a consistent customer who travels here on business at least 5 times per year (practically considering Hong Kong as a second home to me), it is mind blowing that they could honor my request and change (not cancel or refund) my reservation 1 day forward so I could get to the airport and get back home and/or give me a refund for $164.00USD due to a TYPHOON barreling down on Hong Kong on the morning of August 1st, 2016.
In conclusion, I am normally not someone who writes reviews (good or bad) but its clear to me that Hotels.com and the Regal Airport Hotel in HK does not care about their customers, particularly during emergencies and times of crisis. As a foreigner traveling to Asia as often I do, my hotel should be the one place or organization I should be able to count on. Today I am very disappointed and upset with both Hotels.com and the Regal Airport Hotel in Hong Kong, you should both be ashamed of yourselves.

To all my friends who travel, do not use hotels.com. I cancelled a room I had well over 24 hours in advance and received my cancellation confirmation. So when the hotel charged me as a no show, the customer service rep could only offer me a coupon for future booking. Unacceptable!!! I will be plastering bad reviews of them wherever I can. They are not taking care of their customer when I have used their services often. Never again.

My husband booked a hotel in LA, near Disneyland, via Hotels.com, 1 week prior. Took a vacation time from work, packed kids, a lot of stuff. When we were about to leave for LA, 10-hour drive, a guy called us and said "Sorry, we don't have any room available for you. There are some mistakes that occasionally happen through that site. We didn't have any rooms available on those dates in a first place". Ugh. Never ever going to use that site. Unreliable. One hard lesson is enough. Will call/email/or book hotels directly within their sites, or via trusted sites!

I booked a non-smoking room for 2 days online. When we arrived we were told our booking said smoking room. We are both allergic to smoke saturated carpet and curtains. We required a change to a non-smoking room. We stayed on the phone with Hotels.com for 30 min and their hands were tied because Days Inn would not honor the change without us paying $100.54 extra. That's the final straw. This is the third time in the past 3 months that Hotels.com has FAILED US. We "DO NOT RECOMMEND HOTELS.COM". Save your money and peace of mind. Use another service and avoid Days Inn Castaic Lake. It is a well-camouflaged dump.

Last year had booked 19 nights with Hotels.com. On booking of 10 nights there was one night free which one could redeem, within one year. When I tried to redeem my rewards night, they say that their tie-up with the hotels no longer exists, hence they cannot redeem the free stay I am entitled to. Is that my problem??? They had promised the rewards and don't stand by the rewards promised. In fact since I had nineteen nights I was planning to book one more night with them so that I would gain one more free night. So I calculate my loss with #hotels.com as almost 16000/- sad how they can get away with all this...

The booking from Hotels.com was booked on the wrong date. The reception desk guy could not find my reservation. And then we realize that the date is wrong. The guy at the front desk finally told me that I have to cancel the Hotels.com booking so that I can get the room directly from Microtel. I mentioned to that desk guy and he said he will make sure that I don't get charged. I called Hotels.com immediately to make sure if it's going to be refunded. Hotels.com agent talked over the phone and everything according to plan and they are going to refund my money overriding the booking if I directly book from the hotel that night. So I did. But they both lied. They charged me twice. Do not Use HOTELS.COM and Microtel ever. They are scums!!!

Three of my Hotels.com reservations were "lost" in their system. They could not access them, nor could I on the website. That means I couldn't change or cancel any of the reservations, even if they were refundable. The customer service was horrible! It's impossible to get a person on the phone system. Three times I was told they would call me back and no one did. The agents did not speak English well and were hard to understand. They took no notes, so I had to repeat the problem every time I called. Two managers told me they didn't know how to fix the problem and offered me no solution, no refund, nothing. I will NEVER risk this again. What a stressful experience! Use a different agency!!!!

Shopped carefully for best deal. Accepted offer without looking closely (my bad eyes). Rate is over $20 higher than I expected. I checked the hotel again for the same days this coming week. $21 cheaper than I paid. I think they did a bait and switch. I am very displeased and will never use them again.

I booked the Embassy Suites hotel near Monterey, California with Hotels.com. I received both an original message and a message the day before my trip indicating that my hotel was confirmed. When I arrived at the hotel, the hotel had no indication of my reservation in the system at any point in time, and told me the hotel was full. I called Hotels.com and they placed me on hold while they contacted the hotel. I was then transferred to a different customer service representative in India who told me I would not be able to stay there despite my "confirmed" reservation. He looked around for other hotels in the area but he told me everything was booked. He then started searching distant cities far from where I was at for hotels.
I ended up staying 90 minutes away from Monterey, which necessitated a long drive at night with my family including two kids under 3. After my call with the customer service agent, I searched using Hotels.com for other hotels in the area and Carmel Valley Ranch did have rooms available, only a few miles away but at about double the cost of my original Embassy Suites Room. I confirmed availability both on the Hotels.com site and by confirmatory call to the hotel itself. Not only did Hotels.com screw up the original reservation, their customer service lied to me about the availability of another hotel they were advertising, because they did not wish to comp the difference of the much more expensive hotel.

ConsumerAffairs Research Team
The ConsumerAffairs Research Team believes everyone deserves to make smart decisions. We aim to provide readers with the most up-to-date information available about today's consumer products and services.
Hotels.com is a website dedicated to helping travelers find lodging at hotels, motels and resorts. It lists deals from over 325,000 hotels around the world.
Free hotel rooms: Travelers receive one free night for every 10 they book.
Group discounts: Hotels.com offers discounts for large groups.
Secret Prices: Travelers can access Secret Prices by downloading the Hotels.com app, subscribing to emails or becoming Hotels.com Rewards members.
Negotiation tool: The negotiation tool at Hotels.com lets travelers set their own prices to get better deals.
Last-minute deals: Hotels.com regularly has up to 20,000 last minute deals for travelers.
Best for Budget travelers.
Basic Information
Company Name:

Hotels.com

Address

5400 LBJ Freeway
Dallas, TX 75240
United States

Year Founded:

1991

Website:

http://www.hotels.com/