Consumer Reviews and Complaints

If everything goes PERFECTLY with your booking and you have NO questions at all and don't need any assistance, Priceline.com is perfect. Otherwise, if you do need help, be prepared to only get assistance through their "help center" on their website. They have a chat feature, but it's stock answers and pretty much worthless. I asked a few questions to multiple reps and was advised: "It's best that you use the information immediately available to you on the website in the help center"... I started there, obviously. And then: "I do not have any access to that information" - followed by: "I understand that I was not able to provide you with the answers that you're looking for... however, there are no further options that would allow me to address your issue differently" and then DISCONNECTED.
When I reached out to chat again (after trying the Service number that I found on Google and getting NOWHERE to a live person), I was advised that there is no customer service for trips not yet booked and that the only option is to use the Help Center. Bottom line: if all goes smoothly, you can save some money... If you have any questions AT ALL, back out and pay the extra few dollars.

I made hotel reservations for another state through PRICELINE. On June 1st, 2017, when I arrived at my out of state hotel, I walked in and it was filthy. The room was filled with spiders, stink bugs and webs. I even have photographic evidence. PRICELINE told me there was no way to email them or get the photos to them. For 3 months, I called PRICELINE to request a refund since I ended up not staying at the bug infested hotel. They gave me the runaround for months and told me they would need to get a hold of the hotel property. When I called the hotel property, they told me they could not refund my money that I would have to do it through PRICELINE.
After months, I was finally told by an employee at PRICELINE that the hotel "did an investigation" and they will not authorize a refund. I told her (Priceline employee) I had proof and photographic evidence, and she told me there was no way to send the pictures. How can anyone win? I want my money back for the night that I DID NOT stay in the hotel. I had to spend money and stay somewhere else. I had to save for a year in order to go on this trip. PRICELINE give me my money back ($103.61)!

I reserved and pre-paid for a car with Hertz through Priceline.com. Priceline charged $66. I get to the rental counter almost a week later to pick up my car (today) and was told that the insurance through Priceline was "worthless". I had to buy their lowest insurance which was $29.99/day. The insurance ended up costing me more than the actual car rental. I called Priceline and the customer service rep told me there was nothing she could do. I had the call escalated and the supervisor said that they could refund the $66 but nothing else. I explained that I had to pay TWICE what I was quoted for a rental car + insurance at the counter. Priceline acted unconcerned about this, even though I would have chosen a completely different method of travel had I known I'd need their full coverage and it's too late to switch to anything else. Thanks for nothing!

Due to the effects of Hurricane Irma, I missed my flight. Priceline was unwilling to assist in any way. No refund, not even a credit. No compassion. The last thing you need after 10 days, and still, dealing with the impact of a natural disaster.

Stop fooling customers and getting easy money, when you play that dirty game of greedy liars. You charging hidden fee with companies and none of you can have the liability to tell the true. Ticket price $250. Bags 2 of 23 kg, each $80. Total $410. For an initial ticket of 250. I will ask customers to avoid Priceline and TAP Portugal.
How do I know I can trust these reviews about Priceline?
885,935 reviews on ConsumerAffairs are verified.
We require contact information to ensure our reviewers are real.
We use intelligent software that helps us maintain the integrity of reviews.
Our moderators read all reviews to verify quality and helpfulness.
For more information about reviews on ConsumerAffairs.com please visit our FAQ.

On July 23 I booked a hotel room through Priceline to stay in Beaufort, SC to have a small family reunion with my nephew and sister. My nephew informed me over week ago he had to go out of country for work and would not be able to attend. My sister was going to meet me but then Hurricane Irma happened and she lost everything at her house in Florida. Therefore no reunion. I contacted Priceline and told them the issue and they said "Not good enough reason, sorry." I am out $400. I have talked to 3 different customer service reps who I believe are NOT in the USA and now have my bank helping out. I have never used Priceline and WILL NEVER use them for anything in the future. Beware they are pure FRAUD!

I booked a room using express deals. After paying, I determined the hotel was closed due to storm damage. I am 2 days from arriving and Priceline will NOT refund or change this reservation! I was told there would be a resolution yesterday. Still nothing!

I called Priceline to complain about the hotel room that I booked with them. When we showed up at the hotel, the lobby smelled awful (like Indian food) but we went ahead and booked into the room. The room was at the end of the parking lot by the alley and it also smelled awful. We turned on the air and waited outside for it to clear out the smell, however it did not help with the smell. When we went back in to check the room we saw a roach crawling across the floor. I screamed and stepped on it. The room still smelled bad (like Indian food) and then we saw another roach. We proceeded back to the office and told the guy about the situation. The man did not go look at the room and did not ask me for any pictures of the roaches. He had another vacant room upstairs above the office and walked up there and opened the door. The room smelled even worse.
We told him we could not sleep in a room that smelled that bad and we weren't going to sleep with roaches. I asked him for a refund and he said I had to call Priceline. I then called Priceline and they put me on hold to call the hotel. Then they came back on the phone saying they needed pictures and the guy went to the room to look with me and there were no bugs.
First of all, he lied and second I didn't know I needed to take pictures. He didn't tell me to show the roaches to him or to take pictures. Also, how can I take pictures of smell?? I then called the hotel myself and got a long email back from them about the pest control company they use and the cleaning company that sprays smelling stuff in the rooms. And from both Priceline and the hotel I keep getting there is no cancellation. I did not cancel anything. I needed a room and provided proof to the hotel that I spent the night in a hotel across the street which cost me more money. I could understand if I didn't take the room because I didn't need a room or that I got a room cheaper that is called cancellation. But that was not the case. I had to have a room that night and it ended up costing me more money because of the condition of this hotel.
This is not fair in any way. How would you like to be forced to sleep in a room with roaches and stunk so bad you didn't even want to take a breath. I am demanding my money to be refunded back to my credit card immediately. As far as their claim of no roaches, I currently own investment property and know that even though you have a pest control company you can still have roaches. Especially in a hotel that have different people coming in and out all the time. As far as the smell, if you are used to the smell you wouldn't notice it. All the rooms and the office have the same smell and no matter what kind of smelly stuff you spray in the air you can't get rid of that smell since it is the carpet, drapes, beds, sheets, towels, etc. This is not fair at all that I have to pay for a room I could not even use and Priceline has just left me hanging say they can't do anything unless that hotel agrees to give me a credit. DON'T USE PRICELINE!!!

I rented a car thru Priceline.com. Due to circumstances beyond my control I had to cancel the car. I went online and canceled thru their chat and asked to be refunded my money back to my credit card. They refused to do so, due to "restrictions". Total was $245.00. I asked again for my money to be returned and again I was denied even though I was giving them 2 months notice from the time of rental. I said, I will file a dispute with my credit card and their response was "Thanks for the heads up, we will get the paperwork together and file right back ". I will never use Priceline.com. They are scammers!! It was my first time ever using them and it will be my last. BEWARE!!! DO NOT ENTER INTO ANY TYPE OF TRANSACTION WITH THEM!!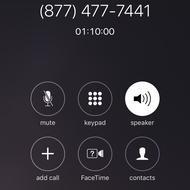 I booked a flight last night at 11:54 pm central time. Under EVERY flight listing it reads, "No risk! Book now and cancel online within 24 hours!" This is under every single flight, yet when I sent tonight to cancel at 10:30 it would not let me cancel so I began the online chat which sent me a phone number to call. I called and was placed on hold and told even though it's within my 24 hours the cancellation is on eastern time! I'm central time so it's really 23 hours or 22 hours I guess depending on where you live! BS. So after one hour ten minutes I'm told I can't cancel my flights! You just lost a good customer Priceline! I've book 2 4 flights and 6 hotel stays in one month. No more! Will never use you again!

Leaving the east coast of Florida due to hurricane Irma. After 1 1/2 hours of searching finally found a hotel in north central Florida. Booked for 3 days but wanted to add one more day. Called the hotel and was told that they had already been booked up for 3 days so we could not stay there. Of course Priceline had already charged my credit card.
When I called them the canned voice on the phone told me that cancellations were handled by a partner company called Agoda. Was put thru to them and first person couldn't speak clearly and hung up on me. Guess where they are located. SINGAPORE!! Next person helped me but told me that a refund would not be credited to my bank for 10 to 15 business days. REALLY!! You can get your money in about 10 minutes, but can't give it back to me for 2-3 weeks. How can they sell you a motel room that does not exist. DO NOT, I repeat DO NOT use Priceline. I am going to be speaking to an attorney. We now cannot find a hotel to evacuate to and are forced to stay here. Shame on you!

On August 18th I flew down to Atlanta for a 4day 3night stay @ Homewood Suites 3405 Bobby Brown Pkwy. East Point GA. Now I have no complaints about the hotel because I recognize how life can throw unexpected obstacles at the most inopportune times and unfortunately this was one of them. The 1st night was Friday and everything was beautiful, even Saturday morning 19th of August was fine until there was a water main break. The entire hotel was left with no running water whatsoever.
So after speaking with a few employees about when this incident would be resolved I decided the best course of action was to book a room elsewhere, which a very polite representative from the hotel checked me out offered for the inconvenience to not the 19th or the 20th in which obliviously I didn't stay there at all. I want it to be known I highly recommend this hotel because of their politeness, great service and cleanliness. Now a few days after I got home I realized the $75 incidental fee had been returned to my bank card but not the balance of 2nights supposedly credited. Since I booked through Priceline they explained to me that the third party (which is Priceline) will be charged for the 1day of August 18th 2017 $127.24, however Priceline refuses to credit me back the remaining balance of $219.77 of the original $347.01 I paid back in July!
I have called and spoke with different representatives from customer care while also sending multiple email copies of my confirmation number and authorization code on the receipt proving Homewood Suites only charged for a 1 night stay. I have reached out to the hotel and to the very same Homewood Suites employee who checked me out (who also gave me a bunch of Hilton honors points as compensation) and she reconfirmed that the only charge for my stay was $127.24 and the third party (which is Priceline) has this information as well.
Please bear with me as this is my 1st time ever giving a review or even filing a complaint because I feel like things always balance themselves out, I didn't appreciate how Priceline never once returned my phone calls and when I did get an actual person that could help they wouldn't allow a conference call with the hotel rep, Priceline rep, & myself all on the line at the same time to prove my receipt is indeed 100% authorized confirmed & they (the hotel rep) willingness to tell customer care exactly that.
My emails took days to respond just to claim they tried to verify a refund with the hotel, all while know I'm not seeking a refund, I only ask the balance from what the hotel charged them so I can cover the extra out of pocket expenses on Sunday's room I had to book last minute. It's truly unfortunate that a million corporation has to treat people like some back alley hustler, but hopefully my review is taken in need, DON'T DEAL WITH PRICELINE UNLESS YOU ARE 100% THERE WILL NOT BE A SINGLE ISSUE WRONG WITH YOUR BOOKING!

On Priceline.com website was offered Fairfield Inn and Suites in Millville NJ for 1 standard room with king size bed for September 3 check in, check out Sept. 4. I chose this room choice, but when we checked in at 3:57 pm Sept 3 we were told king size bed wasn't included. PURELY FALSE ADVERTISING to get the unsuspecting public's business!!

Booked a trip on Priceline for a hotel in Santa Barbara. When I called the hotel multiple times, they could not confirm the reservation. When I contacted Priceline to resolve, they were unable to do so. As a result, I tried to get a refund and my request was denied so I have no hotel room and no refund either.

I booked a hotel with Priceline over the phone. I arrived at the hotel after a 7 hour trip; found my reservation was cancelled by Priceline. Priceline staff had very poor customer service skills. It took several calls to get connected with a team leader. Word up do not book hotel reservations with this company. They are not dependable and rude. I was stuck 7 hours away from home with no place to go. I am currently reaching out to someone to assist me as I report my concerns. No luck so far! Do not use Priceline!!!

The Priceline policy is "too bad for you we already have your money." I am traveling halfway across the country to see a sick elderly family member who just passed before I could get there and they are shipping the body back to my state for the funeral. So I tried to cancel and they have a no refund policy and they tried to blame it on the hotel (However I called the hotel and this is not the case. Also note other sites like Hotels.com and Expedia do refund your money for the same hotel.) so I'm just straight up out of $340 because Priceline refuses to see that plans change.

I booked a hotel room for 4 nights at Country Inn & Suites in Vadnais MN. I thought I was booking directly with the hotel but unfortunately I was booked through Priceline. Priceline charged me $691. The receipt from the hotel for the same 4 nights was $533. I contacted Priceline and was informed that the $691 was based on the "special" rate that they get from the hotel SPECIAL RATE??? Cost $158 more. Can't even book directly with hotels anymore??? Priceline is a rip off. They advertise best prices and charge a premium rate. BEWARE DO NOT USE PRICELINE.

I rented a car from Priceline.com. They gave me a rate of $168.31. I got the car, used it for 2 days, the exact time we agreed to. When I returned the car Avis changed me $19.03. They said it was for taxes that Priceline did not include on their bill. I did show the contract to Avis that Priceline did charge for taxes and they said yes but not all the taxes. Avis said I have to speak to Priceline to correct this. Priceline said not my problem go back to Avis. Both companies will not help. I would not work with either of them again. They both mislead their customers.

I did not like that the car's condition was less than hoped for. There was quite a few sins in the car's exterior. The transmission was very jerky. And after a day the air conditioner smelled like stinky feet. I also do not recommend going with Priceline in the future. After flight changes that we could not control we ended up at a different airport than expected. Priceline would not allow us to change our rental car location, time or date. This was such an headache in the initial pick-up. We ended up spending $100 in an Uber ride to get to our initial location pick up point. How can a rental car company not allow you to make changes after changes happen in travel. It happens all the time. And they just left us out to dry. Never booking again with Priceline.

I booked Society Hill Hotel for my Philadelphia trip this Labor Day weekend for a wedding. Despite the promising reviews on Priceline, I opted to cancel after reading more reviews. My Priceline reservation was cancelled the same day, within ONE hour of making the original reservation. Unlike other Priceline reservations that I had, I never received "Special deals" emails regarding this reservation -- I would know because they always link up the itinerary number. Thinking nothing of it, I booked a second hotel closer to the wedding venue. Fast forward over a month later, I received confirmation of an ACTIVE reservation for the hotel that I had cancelled. The cancellation deadline was SIX hours prior to this confirmation email - coincidence you might say.
After multiple attempts of calling Priceline and unable to get to a live person, I opened a chat with a representative who told me that my reservation was booked through Priceline's third party booking site called Booking.com. I was informed that I also had to call Booking.com and cancel my reservation through them. I had to ask for a repeat - So I originally booked through Priceline who booked through Booking.com automatically, yet I had to cancel individually through both entities to ultimately cancel my hotel reservation? Not only was this information not made clear, but that's ridiculous that I would have to go through a second site to cancel a reservation. It should be automatically transmitted like it was when I booked the reservation. I was able to call Booking.com and get a live person on the phone.
Despite the cancellation policy stating that I would lose the value of 2 nights stay, he communicated with Mary at Society Hill Hotel and they were able to discount the cancellation to one night's stay. Still, money wasted thanks to Priceline, but I understand the policy on this end. On the upside, I would be refunded that night they are charging if the room is booked, though I won't be holding my breath on this.
I have booked many trips through Priceline and this experience is very disappointing. The policy is not well stated if stated at all somewhere. Representatives were unhelpful and read off some sympathy script. I will not be using Priceline for any future trips and recommend others to use other websites that are more upfront and helpful with customer service. This experience was inappropriate and an eye opener. I feel as though Priceline had scammed me due to their unethical practice and unaccountability toward resolving this matter.

Booked a hotel through Priceline website. Had a horrible stay and was double charged. Contacted Priceline customer service chat. Did absolutely nothing to atone for my horrible stay. I did all the work to get the double charge taken off. Representative basically told me the hotel didn't have record of my issues so they wouldn't do anything. She was rude and in so many words said she didn't believe me. Also, Priceline charged me more than what the hotel was charging for the room. So you book through Priceline to pay more!!! She even told me to not bother pursuing it further because no one with Priceline would discount my charges. Unbelievable! Worst customer service recovery I have encountered.

Back in the end of July, I booked a hotel with Priceline in Amsterdam but accidentally added the wrong date (totally my fault). I called the hotel a min later, and they told me it would be no problem at all to change the date, since 24 hours hadn't passed yet. I would just need to have Priceline call them to make the change.
So I call Priceline and tell them what happened and they told me they would call the hotel and get back to me in 45 min. 45 min went by and nothing.
So I called again. The customer service rep kept telling me that they couldn't get a hold of the hotel. So I called the hotel and someone answered immediately. (Of course). So I called Priceline again and they kept telling me they had a no cancellation policy. I said great, I don't want to cancel. I just want to change the date, and the hotel said it was ok. They told me that they couldn't get a hold of the hotel and would call me back. They never called back - obviously. At this point I was fairly certain they never bothered to call the hotel.
I ended up just rebooking the hotel on my own for the right dates. (Again, choosing the wrong date the first time was totally my fault, but they could have helped me fix it easily). When I got to the hotel, I asked them if they ever received a call from Priceline, and they said they didn't. The hotel was lovely and I just decided to forget about Priceline. But today - literally over a month later - I get an email from Priceline customer service saying their explanation and of course they said no. A month later is WAY more than 24 hours. Never use this service. Seriously it's not worth the headache.

Tried to book a four star room for two people. Hotel was definitely NOT A FOUR STAR hotel! Also they wanted a $ 20.00 fee to switch from a king to two double beds. Called and spoke to Priceline and they were absolutely no help. Firstly they read from a script and their English speaking skills were substandard.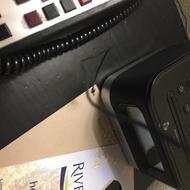 I paid $592.00 in Booking a 4-star hotel for 2 nights 8/22-24/2017. Priceline site where they claim you got a 4-star hotel after the booking. The hotel is R... Hotel & Spa, Southwest... Portland, OR. As it supposed to be a 4 stars hotel, I was surprised and disturbed as soon as I was by the hotel entrance because I realized how it is dirty, and the hotel is about a dirty building. R... Hotel & Spa is not considered even 2-stars hotel but a 1-star motel. However, I started taking pictures to show the unloyalty of the Priceline. First of all, I was told by the reception "Steve" while I was checking in "I am sorry we are poked, and I am sure that you made your reservation through Priceline. However, I am going to give you the last room on the first floor with upgrade". I asked for another room instead of being on the first floor. He repeatedly said: "I am sorry as I said we are poked and this the only room in the hotel."
However, when I got to the room I found it extremely dirty. There were spiders along with their webs on the inside of the room located on (room door, the windows, and the wall corners over the bed, and behind the drawer next to the bed). Also, there were at least 3 flies flying in the room. The carpet also is dirty, and dust all over the desk, the tables, and the whole furniture as if this room has not been entered/used forever. Just to mention that the clock by the bed was not just unplugged, but its wire is broken. Importantly, when I contacted Priceline costs more service via the chat because there is NO PHONE SIGNAL IN THE ROOM, I was told by Kelly after contacting the hotel:
"Thank you for patiently waiting, Najla. I spoke with Steve at the Front Desk and I told him about your issue but they are not providing any sort of refund or compensation as he told me the They have given you already a complimentary upgrade. I understand that this might be frustrating for you and thank you for letting us know about your stay. Customer satisfaction is definitely considered when we evaluate our partnership with hotels and your feedback has been valuable and has been documented.
"I am so sorry about this, Najla. I wish I can sort this out for you but the hotel won't provide any compensation or move you into another room. When it comes to hotel properties alone, we can assure you that we assess each of our hotel partners on many different criteria, including cleanliness, guest satisfaction, decor, etc. In fact our hotel ratings, in most cases, are actually stricter than other national rating companies. I suggest that you talk to their Manager and if they agree to provide a refund, have them contact us directly to authorize the refund".
Honestly, $592.00 for 2 nights as an international student traveling from another state to attend the Autism conference out of my pocket. It is a big loss to stay in such a filthy hotel as R... Hotel & Spa that considered as 4-stars hotel. Priceline, it is a shame to get money over people who trusted your service while you are disloyal in your deals. FYI. %5 coupon does not solve the issue because I might get sick while stuck in all these germs.

While checking for flights to DR, I was advised I would get a $100.00 credit on the trip if I applied for the Priceline visa card. I was approved and was expecting to pay with the new card but, there was always a failure to complete my reservation because I did not put in my security code. WHAT SECURITY CODE?? I called customer service and they explained that I will get the $100 credit after I purchase with my new card. I told him I wanted to purchase this trip with the new card. JIM says "Oh, we are aware of this problem. Do you have another credit card?" At this point I am furious because I am about to receive a credit card that I wouldn't have requested if it had not been for the enticing offer. And of course, Jim told me I can't cancel the card request, Even if I am broke and this credit card is the only thing I have. I will NEVER use it.

I recently booked a flight for a family member using Priceline.com. The flight was to end in Columbia, South Carolina. Unbeknownst to me there is a Columbia, Missouri. I accidentally chose the wrong state, I got the city correct. As luck would have it I figured out the honest mistake before the trip was to commence. I called American Airlines and Priceline, total time spent 2 1/2 hours to get flights changed. Priceline charged $230 to change flights. They were not willing for one second to waive this charge for an honest mistake that I was told by American Airlines happens all of the time.
The agents were difficult to understand, long wait times, did not follow through with updating emails. They didn't hesitate for a second to charge $230. The whole experience was miserable. I will never use a 3rd party to book a flight. In all honesty it is not that much cheaper. I do not know have Priceline's revenue and profit margin numbers available, but I can't imagine they would have gone bankrupt waiving $230.

Found a slightly better price on the Priceline website, but didn't pay close attention to the terms. I'm visiting another province for a concert, the concert has been delayed by a week, but I cannot change my 2 night reservation to a later date. Would be happy to pay a fee to alter the dates. It's three weeks away, lots of time to help out. But Priceline will do nothing to help. Ultimately it's my mistake but shame on Priceline for having such a terrible policy, they are ripping off their customers. They have my $500, but they won't get another penny from me.

I am allergic to smoke and specifically requested a non smoking hotel. After the reservation was booked, I discovered it was smoking friendly. When I tried to change the reservation through Priceline customer service, they basically said "Too bad. It is your problem." NEVER use Priceline - they are a bunch of crooks.

So... I started off thinking I was going to be leaving a bad review. I had purchased a flight from Vancouver to Winnipeg, in Canada on a Canadian airline. When I finished paying, I noticed in small print that it was all in US dollars! That's 25% more than what I thought I was paying. I was definitely upset. I couldn't find a number to call on their site, so I did the online chat. The chat feature wasn't that great but I did get a number to call. Once I called, it took less than 5 minutes to cancel that flight through their automated system. They even refunded the trip cancellation insurance. The email confirming the cancellation arrived immediately and all was done. That's the way it should be done. I'm still confused as to why I could google flights within Canada, be directed to a booking site that books me within Canada on a Canadian airline and it's in US dollars. Oh well, lesson learned. At least Priceline made it easy to correct my mistake. Thanks!!!

I used Priceline in early July. My cousin who is dying of a lung disorder, has never been to San Francisco. Traveling with oxygen is not fun nor fast, so we carefully planned the trip out. Or so I thought. I had booked a month prior and even changed my dates to get the "queen suite room". There are only 2 of them at this hotel and I wanted and needed to have one for our stay. After a long hard travel day, we arrived to find not only did I pay for the suite of $272.00, one was not available. Turns out Priceline did not book my room right. They booked me in a standard room for a suite price! Ok right, they have price protection, guarantee right, wrong!!!
Not only was it their fault, they couldn't even keep the room guarantee! They state on the website that if there's a mix up, they will find you a room comparable to the one you booked. Well on a Saturday in Frisco, no suites were available. The only choice we had was stay with a 20% discount (which brings the room to $219.00 for a room that's normally $145.00 or leave. Well if they couldn't find a room, what makes you think my sick cousin and I could) so we stayed with a promise the difference between $272.00 for the suite I booked and the $145.00 for the room we were in would be refunded. To this day I am yet to see the refund. I was told by Priceline "there is nothing we can do". They are a total rip-off!! Do not book with them. I read the warnings too, never had a problem, till now. This company is unprofessional and honestly I don't know how they stay in business. Heed the warnings!! I didn't. I learned the hard way.

ConsumerAffairs Research Team
The ConsumerAffairs Research Team believes everyone deserves to make smart decisions. We aim to provide readers with the most up-to-date information available about today's consumer products and services.
Priceline is a Connecticut-based company that helps travelers find discounted rates offered by a wide range of travel businesses, including hotels and airlines.
Price negotiations: Priceline lets customers name their own prices for hotel rooms, rental cars and flights.
Last-minute flights: Travelers can get extra discounts by booking last minute flights.
Customer service: Priceline responds to customer service emails within 12 hours.
Group discounts: Priceline can help groups get discounts including a free room for the group coordinator.
Travel bundles: Bundling travel services through Priceline can give travelers extra discounts.
Best for International and domestic travelers.
Priceline Company Profile
Company Name:

Priceline

Year Founded:

1998

Address:

800 Connecticut Ave.

City:

Norwalk

State/Province:

CT

Postal Code:

06854

Country:

United States

Website:

http://www.priceline.com/