Consumer Complaints and Reviews

Booked a flight to Baltimore, Maryland. On the return flight, was asked if I wanted to upgrade to first class on Delta. I did so, and paid the upgrade fee. When I received my itinerary, however, I noticed that I was in Economy after the connecting flight. Called Delta and spent an hour on the phone with its rep. The rep ultimately told me that this was Expedia's fault, but that she would happily place me in first class on the connecting flight if I paid an extra $900 per ticket. The flight that I purchased from Expedia WITH THE FIRST CLASS UPGRADE was $510 per ticket. Then I called Expedia, and got the run around saying that it was Delta who had a last minute schedule change. **. I will NEVER EVER use Expedia again.

Never booking with Expedia again! When booking a hotel online, I overlooked the smoking vs. non-smoking detail. It was my mistake. When I called to change it I was told the rates had changed and charged an extra $15. I had no option of canceling and getting a refund. The service from a man named Randy **, with an India like accent, was the absolute worst I have ever received in my life. He kept cutting me off when I was talking, insisted on wasting my time talking about things that did not need to be said. He was extremely disrespectful and rude to me with his attitude. I would never recommend that anyone use them. It was a simple problem that should have been resolved quickly and easily - instead it took me over an hour on the phone which was an hour away from my family on our short hotel stay.

If I can convince one person to not use Expedia I will be happy! We booked one airline fare for March 20th to March 30th but then called back and booked two airline fares from April 20th to April 30th, canceling the first airline flight. "No problem," they said, "Your refund will be on your credit card in less than a week." Well now it is a month later and through numerous telephone calls we still are being charged for three flights! As someone else mentioned, they simply hang up the phone on you when they don't know the answer. We have been on the phone off and on with them for hours with no resolution.
We are still hoping for a refund of the first booking as they promised but we are going to try to fight it through our credit card. Obviously we would not have made the second booking if they had not cancelled the first, but now we have three tickets with two passengers and no resolution in sight. My strong suggestion is BOOK THROUGH SOMEWHERE ELSE. We didn't think we had a problem as they said they would refund. Liars.

First time I used Expedia and the last. Stay away and be very careful of your credit card. Getting double charged and it's an absolute nightmare to speak with customer service as their English is so broken and difficult to understand. I never had an issue with Priceline and have learned a very good lesson. Please all viewers do any other booking site other than Expedia!

I don't want to rewrite a long boring story so long story short, I was booking a trip to the Bahamas and exactly what happened to Nicole of Zachary, LA (another reviewer) happened to me. Interesting thing is that it was on the same day and for a similar amount, they still haven't reversed the charges and I am having a hard time getting my money back. It's been 7 days no money, they basically have my rent money. Never had a problem with Expedia before but after this never again!
How do I know I can trust these reviews about Expedia?
718,857 reviews on ConsumerAffairs are verified.
We require contact information to ensure our reviewers are real.
We use intelligent software that helps us maintain the integrity of reviews.
Our moderators read all reviews to verify quality and helpfulness.
For more information about reviews on ConsumerAffairs.com please visit our FAQ.

I booked a vacation to Aruba on 03/16/2017 for my daughter's sweet 16. The trip, scheduled for 07/5 - 7/12/2017, included flights and room at the Hyatt hotel for a family of five. During the reservation process, I entered all the required information to include proper ages of my teenage kids. With that being said, Bjs booked me an executive suite that allegedly could accommodate my family. On 3/17/2017, I began re-check the hotel to ensure everyone would be comfortable. I called BJs travel and spoke to "JACK", who put in a request for a roll away bed. He said it should be good... I then went on the Hyatt website and discovered that there is no roll away beds. I called Hyatt and they transferred me to the actual hotel property in Aruba. I spoke to the Representative and was told that this is misinformation. The room will not accommodate my family comfortably. The room had one king bed and a pullout TWIN couch.
I then called BJs travel (SUBCONTRACT TO EXPEDIA) back and was told they can't help me and that it went through Expedia. I spoke to "Christie" at Expedia who was of no help!!! One option, cancel everything and re-book for two rooms. OR, keep the executive suite and book a second room, and when you get there tell them you have two reservations... I explained that wouldn't be good because then there is no guarantee we would have connecting rooms or rooms on the same floor close by... Absolutely ridiculous direction! I canceled my daughter's sweet 16 trip because of the incompetence of your travel department! You have made this a disappointing and frustrating process! To top everything off, I had to make an additional call to Allianz to cancel my insurance... more frustration and time wasted.
If I would have went according to this itinerary, the trip would have been a terrible surprise showing up and not having a place to stay because they couldn't accommodate my family! I must say, my wife and I are disappointed and extremely upset with BJs and the customer service. I didn't expect this and I felt they did nothing to fix this, but to do it all over online. NOT ACCEPTABLE CUSTOMER SERVICE!!

On March 14, 2017, I booked 10 hotel rooms on Expedia TAAP for my clients. I discovered about 15 min. later, that I had booked three rooms incorrectly. I attempted to correct my error and was told by the computer that the three rooms were NOT cancellable. As a 30-year full-time travel agent, I knew this problem was solvable and I called customer service at Expedia TAAP. I reached India. I explained the issue over and over before the agent seemed to understand that I needed help, not the cancellation policy explained. He finally, at my request, transferred me to a "supervisor". Johnathon listened and seemed to understand that the hotel needed to be contacted, on my behalf, and the issue fixed before more time went by. The date of the hotel stay was mid-September, 2017. I was on the phone with Expedia over 2 hours. Johnathon said he was unable to reach the hotel but would follow up and get back to me. He never did.
Today 48 hours later I called Expedia TAAP again, reaching India again. I again related the entire issue to Steve this time. I ask for him to send me over to a supervisor, now, rather than using up a great deal of time to find out he, Steve, was unable to help me. He refused. I ask to be transferred to a US agent, he refused. I was put on hold and after over 1 hour I was disconnected. He said if we were ever disconnected he would call me back and took the number, he did not call me back.
THE ISSUE is that Expedia actively pursues travel agents knowing we are "agents" and will be expecting service when service is needed. However, they offer no service at all to agents. I am expected to cover a $400 hotel booking error, that was only 15 min. old when I first ask for help, because they refuse to offer back up to agents. Agents need to be aware of this and not do business with them. Our clients expect "service" and "help" and Expedia TAAP offers none of the above. I have made every attempt to contact them to no avail. I contacted the hotel directly and they said because this is an EXPEDIA contract I must go through Expedia. I cannot solve this issue without Expedia and Expedia is not concerned, they after all, will make their money! See how this doesn't work??

Expedia is not professional at all and I don't recommend it for anyone who wants to book a flight ticket. I've successfully booked a flight ticket from Cairo to Ottawa with 2 stops, the 1st one is in Istanbul and the 2nd stop in Toronto. But when I arrived to my 1st stop in Istanbul I discovered that my 2nd flight to Toronto got cancelled 2 weeks ago, and the Airline operator told me that Expedia was supposed to send me a notification and that there is nothing she can help me with, and that I should call Expedia to figure out what should I do.
Unfortunately Expedia who didn't send me any sort of notifications to let me know that my flight got cancelled, couldn't help me either. So I had to call the customer service of Air Canada, who eventually helped me by getting me a ticket from Turkey to London, then from London to Toronto, then from Toronto to Ottawa. Of course I arrived Ottawa extremely late and I missed my appointment and the people I was intending to meet, as my trip was supposed to take around 18.5 Hours to get to Ottawa, but it took almost 28 hours instead. That's why I'm never going to book any tickets from Expedia anymore and I don't recommend it to anyone else. My Itinerary # **, my Expedia booking reference # **.

Expedia is the worst company I have ever used. First, they double charge me for my tickets. So one charge has gone through and the second charge is on hold. I try to get the hold removed and Expedia agrees there's a hold and says it will be removed overnight. Next day it's not gone and Expedia says "too bad, it only went through once. Also, you never called us." So I had to send proof I called them?? 8 STRAIGHT HOURS OF CALLING LATER, all Expedia has done is confirmed they refuse to do anything despite the bank and both airlines saying the fault is at Expedias end.
Expedia is still pretending that they can do nothing despite being told they need to send the merchant's code or something. So because I'm two solid days of phone calls into this I gave up, admitted I understood that they refused to remove the unnecessary hold for "3-5 more business days" as I assume it's a pyramid scheme, and then asked for some kind of compensation for being lied to, condescended and hung up on by their employees. To which they said "sorry that happened but no we refuse to acknowledge that you were actively lied I and then mistreated". They are scam artists. They WILL steal your money and will lie to you about it. DO NOT USE EXPEDIA.

This is a long story, but here we go. Do not use Expedia. I attempted to book a flight to visit my friend. Expedia's website glitched and did not confirm my flight, but charged my bank account 4 TIMES, completely clearing out all the money in that particular account. I called Expedia customer service to get this resolved. The representative I worked with was unfortunately quite incompetent and could not figure out what letters I was saying for my email address, let alone what I was asking for, which is to confirm the one trip I want and help me cancel the rest so I can get my money back.
She told me I needed to make a new reservation with her, over the phone, with a different credit card, with no regard to the fact that I couldn't use my preferred card BECAUSE EXPEDIA TOOK MY MONEY. I reluctantly agreed because I didn't know what else to do. We tried this, and it didn't work. The website still had that glitch apparently. She tried again, it didn't confirm again. Now I had 2 MORE charges on my credit card for the same damn flight, and it kind of feels like she did that on purpose. While still on the phone with her, I went straight to American Airlines and booked my flight, no problem, for less money. Expedia charges about $90 in fees just FYI.
Anyway, I still had to deal with Expedia and the 6 charges on my account for nothing. She tells me there's nothing she can do, wait a few days and "see what happens". I told her, as politely as I could, that I can't wait a few days when I have $0 in my checking account and my bills are about to come out of that account and now will go unpaid and it's because of Expedia's crappy website and they won't fix it. She literally did nothing.
I call back the next day and work up to 3 managers beyond a general representative because no one could help me. This guy does finally help, he faxed a letter to my bank requesting that the funds be released. They were, but now I'm waiting for a new debit card a week later (which I didn't ask for) so I still can't actually access my money. I got a voucher through Expedia, only to find out I can't even use it for a flight to see my family, another thing they didn't tell me. Apparently it's only good for hotels, the one thing I don't need. Nice way to act like you're helping me out, Expedia. I will find a way to use my hotel voucher eventually, but they have absolutely lost a customer. Never going back.

I booked a vacation package for flights and hotel through Expedia. They booked five one way tickets to Florida, but no return flights and no hotel. In the ensuing days, I called multiple times and was put on hold for a total of three hours. The "customer service" reps could barely speak English and could not resolve the problem. I ended up having to book my return flights and my hotel at the highest last minute rates. When I got to the hotel, I charged a one day ticket to Universal Studios for $176. That night, I saw that the $176 had been taken out, but also an additional $352! I bought the ticket through the concierge, and did not know the whole transaction actually went through Expedia.
It is now day three and I still haven't received my refund. My bank told me they do that all the time--put in a pre approval amount and don't release it for up to 72 hours. I will never do business with them again. My bank said Expedia's explanation is they pre approve an amount just in case more tickets are purchased. That is insane nonsense.

We used Expedia.ca to book a hotel room at Embassy Suites in Niagara Falls with a whirlpool/Jacuzzi/jetted tub but we're given a room without one. When we called the front desk they could not offer a room with a whirlpool and also told us that Expedia has no way to know if a whirlpool equipped room is available. Odd. When I called Expedia after the weekend to complain I was given quite a runaround and some blatant trickery to get me off the phone. I was put on hold for well over an hour! No recompense was offered or given. I am extremely disappointed in this company and will avoid doing any business with them in the future.

This was the first and last time I will use Expedia. During my conversation with the agent the additional cost for booking was never discussed $12.99. When I called the customer service number the customer service rep informed me that the amount from the hotel was the cost that they got the room for. The customer service rep also stated that I could not go to the hotel and get the room at a better cost. I called after I hung the phone up it was actually about $27.00 cheaper than he stated that they could get the room for. Not pleased with the customer service or the response that I received.

If possible I would give 0 stars. I had to cancel a bundled trip that I booked online through Expedia last summer and was issued a flight credit. I then booked a new flight online, like I had previously, to then find out that because I did not call up to book my flight that I was unable to use my credit. I was extremely upset because the only reason I booked the new trip was because I did not want to lose my $700; however, no one told me when I called up to cancel my flight that there was a specific process I had to follow in order to use my credit. So now, after this experience I call up to book yet another trip only to find out that I can not use my credit on a bundle trip. Even though Expedia was able to separate the charges and credit me for my canceled trip they were not willing to apply my money to a bundled trip. The only way I would be able to use my credit I learned was to book a flight and hotel separately.
For the trip I was trying to book that means that Expedia expects me to pay double the price of the bundled trip just to book the flight and hotel separately! Basically Expedia is telling me to just piss my money away and that I might as well not even use my credit and just throw that money down the drain because it is cheaper to pay for the bundle than to even use the credit. I will never book with Expedia again. The customer service was terrible and would not work with me to help me use my credit ---- moreover I should have been explained to at the beginning how to use the credit. Expedia is a money hungry company just trying to steal innocent customer's hard earned money!

I have just booked flight and hotel with Expedia for May this year. The total price 'guaranteed' for Hotel + Flight, before giving my credit card details and paying, was £1,707.24 + £20.00 insurance cover, but I was horrified to find that the total price has jumped to £1,818.61 when I got the booking confirmation. I immediately phoned Expedia about what at first I thought was an error, but their Customer Services Staff were most uncooperative asking me to send a copy of all the stages of my booking (showing the price of the Hotel and flight as I saw it originally). I replied that I could not provide them with that information because it was not in their final booking confirmation and that they surely could see the error if I gave them the Booking Reference Number...
They said that although they could log into my booking details with the booking reference, they could not see the details of the 'original price' as I saw it and that I needed to email them all the booking stages, which of course I could not do because by then they did not show on the PC!! However, they were not interested and at the end I decided exhausted after even talking to their Manager, I decided to quit. I am very sad and disappointed and the whole thing reminds me of something similar that I watch in RipOff Britain when the Travel Agents gave on their web pages lower prices than the final ones after payment had been made. I think the whole thing is disgusting and I will never again book through them. I just hope that the booking is ok and will not have any further disappointment when I get there. I also think that someone should stop these frauds, which is what they are, as these companies are conning their customers.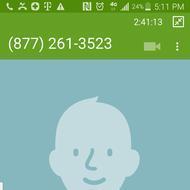 Long story short. Spent over 6 hours on the phone with these people. They messed up my original travel plans and had to start over from scratch only to have the rep disconnect right when I confirmed everything. However I call back just to make sure and sure ** enough. Nothing was ever completed nor did the agent bother to return my call. Three hours later when an actual human rep from the Philippines got on the phone, they told me the three hours I spent booking the trip were useless because nothing was booked and now they want to charge me double for the exact same travel arrangements. Oh hell no. That is a scam folks.
My wife and kids are going to be so disappointed. Hell I am tired from all the time I spent with these people on the phone just for them to give me a bait and switch. Not right Expedia. I will never use nor recommend you to anyone I know and guess what? I run several online publications. I will get the word out about you guys being shady. Beware they are crooks.

I called Expedia to change the date of a flight I was put on hold for 10 minutes and then a customer service "specialist" answered the call. I explained that I had to change the date of a flight and I was put on hold again for 34 minutes. The same person then said I would be connected to somebody else and sure enough the line fell. I am writing this now out of frustration because I am on hold with Expedia again and it has been 21 minutes and no customer service "specialist" has yet to answer. But my call is important to Expedia as they keep repeating to me. This will be the last time they get my money and my time. Shameful customer service!!!

My daughter and her friend booked a vacation package to Aruba through Expedia only to find out that the trip is going to cost a significant amount more that what was told. There are the baggage fees for one of the flights. (Spirit airline) charges ridiculous fees, even for carry-on bags. Then there are the taxes and surcharges for the hotel. They are staying for 8 days and the taxes for the hotel are going to be almost $400.00 over the cost paid for the package. This means that the trip will cost around $500.00 above what they already paid for the package. READ THE FINE PRINT!!! They are very misleading.

Motel/hotel EXPRESS INN 221 Byers Ave., New Stanton, PA -- I really don't have the words where they sent us, they obviously don't do any screening. Only the photos will tell everything. When tried to check 30 minutes, later they said no cancellation, and we book for 2 nights, they said it's our booking agent problem.

Don't ever book through them! The worst customer service ever! Called them twice and got hung up twice. If they don't have an answer to your questions they will just hang up. What ** service! Please don't waste your time. There's many better company out there such as Travelocity, Priceline, Southwest, CheapOair, CheapTickets etc!

We booked the Hilton Miami Downtown with Expedia with the understanding through online links that we were booking our parking for a week and Port of Miami Shuttle service as well. On checking in we find out that neither is available with our booking and we'll be out over $300 US as a result. This was totally misleading and we will never use Expedia again.

I recently tried to book a flight and hotel package and upon entering my credit card and submitting my information, I get a message that it cannot process my itinerary. Thinking that I made an error or something went wrong with the site, I entered everything again, same message. Tried one more time and the same thing happened, so I decided to try again later. Long story short, Expedia charged my card 4 times for a $3500 trip!!! I never received an email, itinerary number, nothing! I have been on the phone with a foreigner that barely speaks English and can hardly understand me for a total of six hours in a two day period!
It has been the worst experience I have ever had with any company! I don't know how they are still in business! I usually give people a second chance, but this has been such a headache, that I will stay as far away from Expedia as I can. After 4 days of being on the phone they have finally agreed to refund my money, however, my trip is still not booked! The refund will take 10 business days and Expedia took one click to charge my card 4 times! Do not waste your time with these people, they do not care about their customers!

6 weeks before our travel date, I booked a flight for myself and my daughter from Guatemala City to Flores. It departed at 6:30 a.m., which meant we had to get up at 4:30 (having arrived in GC the night before at midnight). We get to the airport, we wait a long time in line, only to discover, there was no flight booked in our names! We were traveling with other family members who had to leave without us. I called Expedia and they told me the airline had canceled our tickets - yet there was no communication from Expedia to me about that. I've sent an email complaining and have received no response whatsoever. Like everyone else here, I'm done with Expedia.

Never again will I book through expedia.com. When I created an Expedia account through my cellular phone I used my nickname, when it was time for me to book and add my payment information I added my government name as well as my payment information but the website did not give me the option to update my name on my ticket because it automatically used my login name instead of my government name which does not match my login name. I don't understand why Expedia will accept a payment from me with my government name that does not match my login name but it automatically puts my login name on the traveler's ticket. As I tried to explain the supervisor ANNA which I believe is her "American name" is that I was not given the option to change traveler's ticket name. I was only given the option to add the additional travelers' names for the other tickets. It automatically put my login name as the ticker holder.
I was told by the airlines that if I like to change the name on my ticket that I will have to go through Expedia. I contacted Expedia and they're telling me that I cannot change my ticket name to match my payment information. So I'm currently SOL with a ticket, hotel, and my money back. All I ask is for them to change the name on my traveler's ticket.

Expedia is not clear and honest about cancellation policies. They clearly stated that any fee would be charged if I canceled before midday the day before my arrival day to the hotel. I did exactly that, canceling by 11:10 am the day before my arrival, and they still charged me the cost of the night. Even when I explained to them that I will book again, same hotel, just for the next week, they said that it was a hotel policy to charge the whole cost of the night if cancellation wasn't done two days before. I tried to work something out with the hotel and they brushed me off saying that since I booked through Expedia they could do nothing about this. So they just took $75.00 from my credit card.

People need to understand that Expedia is merely a "broker" of services between the buyer and the company that sells their services to said buyer. They are not an airline or hotel service. They only link you up with an airline & hotel. Also, they own many of the other website on the internet that many frustrated people say they will be going to since Expedia caused them some type of grief which I find funny... but anyway, the only real complaint I have about Expedia, and it looks like I'm not alone, is their customer service. Their customer service, if you even want to call it that, is horrible! These poor people don't even comprehend the English language in some cases and the language barrier is such a big deal why their customer service stinks. To sum it up, here is an analogy for you: Me - Expedia service rep, what is 2 plus 2? Expedia service rep - The color red... they are just bad and it's not even their fault.

False advertising. I have used Expedia several times for work and personal travel and have generally had few complaints. But this is because most businesses listed are honest. When I had a recent experience where a hotel misrepresented their amenities, Expedia tells me "well, we called and they won't refund your money". They have not offered to desist the company or any action that would make me feel better about the $380 lost or convince me to ever use them again.

We rent a car in Costa Rica for 11 days though Expedia. The email confirmation certified that I had only $177 left over to pay on a good price rental car. First, we arrived and the car we asked for was not there. The guy wanted us to take a crappy car instead. And next HUGE fees were required added to the $177. For a "insurance" they asked us more than $700, telling us that it was indispensable and we won't find any other car available anyway. Of course we find another car somewhere else in 5 min, where they told us the 'insurance' fees were only optional. So basically I paid for a service, that they weren't able to provide and that they lied about and now nobody want to give me my money back. You have to harass them but it's never the right person. So Expedia, tell me, do you think I'm stupid and trying to steal my money or are you just the most incompetent company on the planet?

I recently made a 2 night hotel reservation with Expedia for a hotel in California. When my husband could not make the trip I attempted to cancel within the standard 48 hour cancellation time frame. First I called Expedia and they said this hotel does not allow cancellations and I will still have to pay. So I asked them to call the hotel and request that this be refunded. They agreed to do this and put me on hold. After waiting for 30 minutes, they returned to the phone and said the hotel would not reverse the charges and that I would be charged the full price.
Frustrated I hung up. I then called the hotel directly and spoke to the same person that Expedia had just spoke to. I told her what Expedia had just told me and she said that she did not tell them that I could not be refunded. She said that she told the that I would be refunded for one night. So I asked her to hold and I conferenced both of us in on the line with Expedia. I reached the same person at Expedia and explained that what he told me was not true. He apologized and said he was just confused. I then asked him to ensure that I would only be charged for one night. After waiting another 30 minutes and being put on hold several times, he said I would only be charged for one night. He said that my card had not actually been charged yet and sent me a new email with the one night charge.
Today I received my credit card statement and was charged for the two nights. I am now on the phone with Expedia again. They keep putting me on hold and telling me that they will process the refund but I have spoke to two people and they still have not completed my request. The are trying to wear me down and exhaust me to the point where I will just give up. I have been on the phone for over 45 minutes and I am on hold again right now. The most recent supervisor, Elaina says that I must talk to someone higher than her. I asked for a confirmation email that I am being refunded but am on hold again.
They lie and they are scam artists. When I originally made the reservation, I thought that I was calling the hotel but was somehow redirected to Expedia. This company needs to be investigated for fraud. I have now been transferred to another supervisor, Rocky. I have explained that I have now been on the phone for 1 hour and 3 minutes. I asked her to complete the refund and to not put me on hold. She keeps saying that her screen keeps loading and she is having difficulties. She offered to call me back but I am not confident that she will do that. I am on hold again. She came back and now says she has to wait for a manager, but she will be back.
Came back and says she is one the other line with her manager. I have now been on the line for 1 hour and 15 minutes but on hold again. Rocky just came back and said she will be back to update me from time to time and put me on hold again. Ridiculous! Finally after 1 hour and 21 minutes with the Philippines, I received an email that says I will get a refund. I am not completely sure that that will happen so I will follow up with my credit card agency in 5 days. Never use Expedia.

I had a prepaid booking with Little Hoian Central Boutique Hotel & Spa in Hoian. Expedia had charged my credit card ahead before the stay. I was told on check in that Expedia had sent a message to the hotel to say that my booking had been cancelled by me. Fortunately the hotel was not full and the local staff at the hotel honored my booking. I called Expedia's helpdesk (which was no help) asking them what had transacted. I spent a good 15 mins with the call centre and was treated as if I was the party at fault. Told the centre to work out the issues with the hotel. Later the Expedia staff asked me to move to another hotel. He obviously could not understand me.
1. The hotel had already honored our booking. 2. We did not have a problem with the hotel. 3. The hotel is excellent. I had called Expedia to clarify the situation as I did not want to pay another charge on checkout for the hotel stay as Expedia had already collected the payment from me well in advance. This is my first and last booking with Expedia.

ConsumerAffairs Research Team
The ConsumerAffairs Research Team believes everyone deserves to make smart decisions. We aim to provide readers with the most up-to-date information available about today's consumer products and services.
Founded in 1996, Expedia is one of the oldest online travel companies. It was created by a team at Microsoft.
Hotel price guarantee: Expedia will not only match lower offers but also give customers $50 for finding cheaper rates.
Expedia+points: Purchases earn travelers points that they can exchange for discounts.
+VIP Access: +VIP Access members get free amenities and services at select hotels.
Visitor guides: Expedia provides visitor guides to help vacationers find interesting things in their destination cities.
Mobile deals: The Expedia mobile app gives users access to exclusive deals.
Best for Domestic, international and budget travelers.
Company Name:

Expedia

Year Founded:

1996

Address:

333 108th Ave.

City:

NE Bellevue

State/Province:

WA

Postal Code:

98004

Country:

United States

Website:

http://www.expedia.com/