Debit Card vs. Credit Card
There are pros and cons to both
06/14/2016
|
ConsumerAffairs

By Mark Huffman
Mark Huffman has been a consumer news reporter for ConsumerAffairs ... Read Full Bio→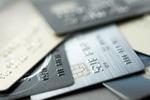 Many consumers carry both a debit card and one or more credit cards. They are both plastic and they both can be used to make purchases.
But when should you use one but not the other? Some might use them interchangeably, but they shouldn't.
First, an important distinction: a debit card debits money directly from a bank account. It's similar to writing a check. The money for the purchase comes out of the account almost immediately.
When using a credit card, you are actually ...
More
For consumers with self control, a credit card usually trumps a debit card
09/24/2015
|
ConsumerAffairs

By Mark Huffman
Mark Huffman has been a consumer news reporter for ConsumerAffairs ... Read Full Bio→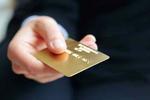 You're at the checkout counter ready to pay and you open your wallet. You have a credit card and a debit card. Which one do you use?
There are pros and cons to both, but Alex Matjanec, CEO of MyBankTracker, has compiled six truths he says surround the debate consumers have with themselves every day.
The first truth, he says, is that protection against theft will vary, depending on the card you select. With credit cards, you are liable for only up to $50 of fraudulent use....
More
Sort By