Consumer Complaints & Reviews

My husband and I refinanced our home with a cash out to pay off some bills. The title company mailed us the checks endorsed to the creditors themselves. After speaking with the person at the title company in charge of our refinance funds...she misunderstood me when I said I was paying for 1 account by mailing overnight 2 accounts in person and 1 account (Capital One) online since there are no Capital One banks in our state. I was not told they block online payments with their checks. Once I saw that the check to pay off the balance was kicked back I called Capital One, spoke with a lady explaining everything - I was NOT ONCE told that my account would be closed. I asked for the over night delivery payment address and mailed out the actual check within a couple hours.
When I went to check my account this morning it showed my account is restricted. I thought ok, they are just blocking payments temporarily due to the large payment being kicked back. They will speak with me and everything will be corrected. When I finally go through to someone, I was told my account is closed, there is nothing they can do about it and I am welcome to re apply for another card. After having my card for years and having a good standing with Capital One I was shocked that they wouldn't call me or contact me to make sure that nothing fraudulent was going on. They just said, "this is our policy. You broke the policy." Basically I have been with a company for years that does NOT take care of LONG standing, GOOD standing account holders.

Ok so everything was going good with Capital One. It was a new card. I've been paying excellent and trying to leave a $0 balance at the end of every statement but all of a sudden I make a payment and check back to make sure my payment has cleared and Capital One has restricted my account. So I call in and they tell me my account has been restricted because they suspect fraudulent activity on my account and request and then they ask about some authorized users I have on my account (which I know nothing about) and they tell me I need to send in an ID and ssn for each person on there.
And now I'm trying to tell them I want to cancel the card and report fraud on Tim account and they're telling me there is nothing I can do at this point but send in the info. So now I'm perplexed at how someone can do fraud on my account and I'm being penalized for it!!! I was trying to rebuild my credit and now I have a bunch of inquiries and nobody will touch me and I just recently for a credit line increase from Cap One. I don't know what to do. Someone help me please!!!

While Reviewing my statement on the 8/08/2016, I noticed few charges that were not made by me. Right away I notified the customer service and submitted the claim and replaced my debit card. Today is 8/22/2016 and there had been no communication from the capital one representative at all. They did not ask me for any more information nor they bother to call me to give me status update.
I call them today to get the status update and the representative could not assist with the status update so I ask for the supervisor and few minutes later I get this rude lady name tracy as capital one supervisor, who would not let me finish my sentence and keep on interrupting me. Her attitude was the worst I have gotten from capital one employees.
So finally I tell her that I just need to know the status update and she comes back with that they decline my claim without any proof or any explanation. She tells me I need to directly deal with the merchants to get the credit back. I notified her that I already tried to call them but there is no response, she responded with "well there is nothing we can do." I ask her, "Well can I get what proof you guys have that you are not helping me resolve this issue appropriately?" She cuts me off before I could even finish the whole sentence and said that "I am not going to go back and forth with you on this." She said, "You need to contact corporate, I can't help you."
She gave me the corporate information and hung up on me. 1680 Capital one, Dr. Mclean VA 22102 -3491 - 703-720-2500 - corporate headquarter, representative: **. I like capital one but I don't deserve to be treated like this. I earn my money working hard every day and the last thing I want is to be disrespected like this by someone who is not happy to be there providing customer service.

Ok I happened to stumble on this review and I was surprised to see so many 1 star reviews? Here's my story... Few years back I let my girlfriend's mother use my Credit Card BOA at Best Buy to buy an HP pavilion. I told her to use her address for the billing and just pay the bills. All is cool! BOA calls me about 8 months after purchase and asks me when I'm going to make a payment on outstanding debts? I was like what? I look at the billing on my card and her Mom was paying the bill 30 days late 3 times, 60 days late 1 times, and 9 times late 4 times... I was out of my mind pissed off! I went berserk. Told them to pay it off in totality. I then purchased a $4000 car for my girlfriend with the BOA card but noticed my interest was like 26%!
About a year or two went by, and someone said "hey you try Credit Karma?" I was like "no what's that!" I signed up, and logged on Credit Karma and it said my horrible credit was going up again and showed me an ad about Capital One credit card no interest for 1 year! I decided to look into it and transferred my entire balance from BOA to Capital One. Now there was a mix-up. CP said it was BOA and BOA said it was CP. I've no idea but the transfer took 3 days longer than it should have! I then made the same payment on CP card and no interest! They then told me because on my outstanding payment history they wanted to raise my credit from $5000 to $10,000. I was like "hell yeah!" I paid most of the card off and they sent me a letter saying my Card activity was so good they wanted to upgrade me to a rewards card called Quicksilver! Basically every purchase money is given to my card to do with as I see fit...
I did so and about 6 months ago made a 360 Savings account. Liked it so much as the Interest rate was superior to BOA .02%. 3 months ago I made a CP Checking account also. So far everything has been amazing! My Credit has shot back up to 772. I haven't had any issues at all, albeit taking 3 days for transfers to register at CP Bank.
Check this out. You won't believe me but I'm going to tell you anyway, when I made my Checking account the CP person asked how I like CP so far I said "so far awesome." I wanted to see their banking and maybe transfer my BOA account over entirely... He says to me "Ask me how I can help you more today Marc." I said "what?" He says it again "Ask me how I can help you more today Marc." So I repeated what he said, and he says "Oh well for asking Marc. We at CP appreciate your business and as such we can lower your interest rate by 7% for the next 4 months!" I was like "Sweet. Do it!"
So in closing my experience with CP has been great! They are pain in the ass things like only being able to use Allpoint ATMS without paying, and trying to transfer funds over is lengthy. But it's FREE! I pay nothing for them to hold my $$$$ and they give me a decent rate of returns. I think CP is good. I'm not sure what the others have problems with. Maybe they have trouble with everything? For me, I pay my bills, watch my account and try to be frugal mostly using Amazon as my purchases and CP has been great! I may swap my BOA over to CP and I've been with BOA since they were called Bay Bank!

A bank I rarely use was charged with a Cap One payment. They proved that I didn't make the payment. They were not helpful in making sure they took away that charge. Instead they put it on my bank to get rid of the charge. I did an online chat and phone call and neither person was helpful. Really upset I chose Capital One instead of a different company.
How do I know I can trust these reviews about Capital One?
571,934 reviews on ConsumerAffairs are verified.
We require contact information to ensure our reviewers are real.
We use intelligent software that helps us maintain the integrity of reviews.
Our moderators read all reviews to verify quality and helpfulness.
For more information about reviews on ConsumerAffairs.com please visit our FAQ.

I have had the same experience with requests for credit line increases as a number of others on this site. In the 2 years I have had my Quicksilver card, I have never made payments of less than the full balance or 3-5 times the minimum payment. Yet when I recently requested a credit line increase, I received several form and apparently computer generated denials saying that my average payments were less than the minimum payments. Thinking this was a mistake, I continued to submit requests online but only received the same form letter. Calls to the company were of no avail as the representatives, while sympathetic could or would not do anything. I finally sent a letter to the CEO and managed to at least get a response from a named employee. However, all she did was refer to the same computer generated form letter. When I called her, she was less than professional, and repeated the same non-response to my inquiry.
There is something clearly wrong with this computer driven system and the total incompetence and lack of professionalism has led me to close the several accounts I have with the company and maintain the credit card only as a very last resort for my credit needs. The common thread from my experience and many complaints on this site seems to be a steadfast refusal to acknowledge when they have make a mistake and to try to correct it. It is as if the employees are programmed, single focused and will not entertain any concern that calls into question their programmed responses. There seems to be little regard for their customers and I can only surmise it is their view that customers are a dime a dozen and so what if they lose a few.

First off, I had to wait a month to get my card to begin with. I received about a dozen pre-approvals from Capital One before my card could even get to my house. Clearly their priorities are a little off in that regard. I have paid Capital One early since having the card. I made a payment in full early for only $318 and had the funds taken from my bank account. On the app for Capital One it showed my balance was brought back to $0 and my payment was posted on their app. I went to pay for my bill out at a restaurant and was declined. I checked the app and it showed that my available credit was $0 even with my balance being $0.
So I called and was told that they had placed a 5 day hold on my $318. We called my bank to verify funds and was told that it was pending and would be cleared tonight because it was done over the weekend. But they still refused to remove the hold after being on the phone for over 20 minutes. A complete waste of time and holding up the waiter and embarrassing me and my date because they "reserve the right to place holds on payments until the funds clear". I am somewhat familiar with Regulation CC and was not aware that a hold under $5000 could be placed for 5 days without it being an exception under very specific reasons, none of which I fell into. I had to pay my bill another way after wasting my time and being completely inconvenienced.
When I called back to report a complaint and ask for a survey, I was questioned as to what the purpose of the survey was for and when deemed to be a complaint, was sent to someone else who took my complaint verbally. I did not feel comfortable leaving a verbal complaint because who knows where that goes. Then was told they could remove the hold tomorrow as if doing me a favor, I told them I was still unhappy. That does not go back and not inconvenience me or pay my bill. I was then told "well you have that option or you can just wait for the normal hold time" (3 more days) when they are fully aware already that funds will be cleared tonight. Very upset with the service.

I inadvertently paid a duplicate payment which Capital One refuses to acknowledge. My credit score is over 800 and I learned how add and subtract in grammar school.

Pre-approved credit cards and online applications cause serious problems with identity theft. When you don't file for credit cards, you don't worry. My father has 9 Capital One credit cards that he did not apply for. They refuse to send a list of charges and refuse to send signature cards even after you have lawyers send a subpoena. We have called and filed several fraud reports over and over. Filed identity theft charges at the police station. We got it as far as a preliminary hearing for the CRIMINAL that did this, but not just Capital One, ALL the credit cards companies never replied or complied with the court-ordered subpoena. This is absolutely outrageous and sends a message to identity thieves that it is OK to steal from people. You won't ever get caught. If I didn't comply with a court order, I'd be held in contempt of court. What makes you or anyone else so special and exempt?
Capital One does not care about financial abuse caused by identity theft against a 72 yr old, widowed, disabled veteran: a man who has had 2 strokes and hasn't been able to read anymore for the last 6 years. He can't even use the internet. Let alone fill out online applications. The identity thief has been encouraged to pay off the accounts, which has happened but dad's credit score is 430 and the man can't even get approved to rent at a disabled veterans senior assisted living facility. Capital One is not the only company that did not comply with court orders, also US bank, Merrick Bank, Juniper Card, 123 Rewards visa, Lowe's, WalMart. None complied.
Unprofessional, uncaring, and plain disgusting. Get it together and maybe become a little more cautious when it seems a person over 65 is applying online for 9 cards to do balance transfers and pay for the identity thief's own credit card balances. Glad you guys were aware enough to catch all that Ponzi scheming, not to mention money laundering and conversion between accounts. Do they even KNOW what suspicious activity IS??? SARS reports? What's that? Oh, that thing you guys ignore when you call over 40 times to resolve an identity theft dispute. They let this one just fly right by. Money hungry, financially abusive, identity theft enablers.
The next time you see a commercial that says, "Capital One: what's in your wallet" make sure it isn't in someone else's wallet because they're really not paying attention. As long as the card is being used, they don't really care whose wallet it is in. I would highly recommend you check your credit regularly, NEVER apply for a credit card online, and if you are an identity thief, I know you love that Cap 1 is such an easy target. Reading all these reports, OBVIOUSLY you already know. Stop online applications! BOYCOTT Capital One and make sure that if you have an account, you have the actual card in your wallet.

I as applied for a Capital One credit card... Quick silver. I tried to active my card. It said there is some fraudulent activity on my account which is a lie, I never activated it. I didn't report my card lost or stolen. They reported me to transunion credit service. I can never get a credit card from any company that will stay on my file for 7 years. I did nothing wrong. Capital One had no reason or proof of fraud. Whoever you are if you are reading this do not I repeat don't ** with Capital One they will ruin you. I'm filing a suit on Capital One. This is the worst company in the world. Stay away!!!

My two kids and I were forced to find other lodging, in spite of a confirmation number. I couldn't believe they still charged my credit card number. Do you think Capital One would stand behind me in this fraud? No they didn't. After 2 decades, I am no longer their cardholder! Good riddance - they are not in my wallet. And the little Beaver Dam Lodge won't have their pilfering paws in my wallet either.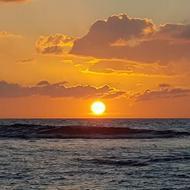 I have excellent credit and have never been turned down for a credit card until now. I didn't get it, so I installed Credit Karma to see what was going on, but it still looked good. When I got the letter of explanation from Cap. One it said I was denied because I had applied for a different Capital One credit card recently. In their "terms" it said that you could be denied if you applied to 2 or more Cap. One cards in 60 days, hence I thought they only counted the one that I already had in hand. Kind of deceiving. Also, Cap. One gives you hard hits on your credit score so applying for this card made my score worse. Too bad for Cap. One, because I was going to use this new card as my primary card.

I tried using my card and got declined at the store. This has NEVER happened to me. I have always made my payments and been on top of even over paying. I called to try and find out what was going on. I had made a $748 payment in the month of June. I did not receive a bill for the month of July. I assumed that since I had made such a significant payment that it had just carried over. So, I clearly thought it would do the same for August. I was wrong. After explaining my situation to Eva (who apparently as she stated, does not have a boss who speaks on the phone) she told me that the balance would not carry over and kept repeating how I had "failed to make my payment" OVER AND OVER as if I were some moron.
I explained to her that I had thought since I did NOT receive a statement for the month of July that it would have been the same since I had not used my card until now. She told me that if I didn't check my email, which I do, that I would not have seen it. I asked her if she saw where the email got sent out for July because I NEVER RECEIVED A STATEMENT. She kept speaking to me like a child. I was completely furious at this point and decided I would just cancel my business as soon as I got my card paid off. ALL BECAUSE OF EVA. She is the absolute worse customer service representative I have ever spoken with in my life. Good job Capital One on your hiring skills. I did not even want to give a star but had to!

I applied for a credit because it said no annual fee. First time using the card they charged me an annual fee, turned around and reversed the charges but then stated I will be charged a fee the following year even after I send info stating I wasn't suppose to be charged a fee. I feel I was lied to just to become a new customer sad. But guess that's how it goes, I fax over all my info and they still telling me I will be charge a fee from here on out!!! Wish I knew from the start this would happen. I sent all the info the sent me saying I won't be charge annual fee but yet they charging me. I just don't understand that. Oh wait and claim they never receive my faxes. Kind of convenient huh???

I opened a Secured Debit card with Capital One. For those of you unfamiliar with secured debit cards it's basically only for people who do not qualify for a real credit card due to horrible credit score. So they allow you to deposit your own money and you get charged interest on your own money to build up credit. So I deposited $200 and things were going just fine. A few months down the line Capital One offered me to up my credit to $500. Meaning I have an extra $300 of real credit available and $200 of my own cash in the card. But when canceled my card they said I was going to get my deposit back and they only refunded me $49 out of my $200. They are sure making a profit out of other people's money. Capital One is Stealing my initial $200 deposit.

I made the mistake of purchasing a lottery ticket with a Capital One card. I was unaware that this constituted a cash advance, and when speaking with customer service, I was quoted the terms of agreement signed a decade ago. There is no such thing as a gesture of good faith with this company. They have no desire to retain customers.

Used Capital for taking a Mediterranean cruise, got overcharged in Croatia restaurant and Capital One keeps refusing to protect me from a bait and switch scam at Proto Fish Restaurant. We are still going back and forth trying to settled it. Won't use them again!

I requested an increased line of credit. I received a form letter declining my request with the reason "average monthly payment has been too low". Since my monthly payments have ranged between $500-$1000 per month for the past year, this is clearly an inaccurate assessment. I've called and 'chatted' with this company a minimum of 5 times to determine what they are using for information to review my account. The reps and managers can see exactly where I have questions and concerns, and they have ZERO ability to refer me to a department or give me any credible information as to the source of their decisions. I have a credit score of over 800, years of credit history and I pay hundreds of percentage points over the minimum required and I have never had a late payment. I look forward to paying the remainder of my balance and NEVER using this card again!

My husband and I have used the Capital One credit card for years. Since the very beginning the system was unable to understand that both of us need to EQUALLY access or monitor the activity on the account. My husband (the primary on the account) has called repeatedly to try and make ME the primary or somehow enable both of us to act as the primary so that I can make adjustments to the account. I too work full time and pay all of the bills. My money is used to pay the bills too but the system somehow won't allow me to make the necessary adjustments to the account. We have tried and tried to get them to understand this calling, writing etc. but they just don't seem to be able to make the necessary changes to enable me to call and make adjustments.
Over the years we have had a number of fraudulent activities on the account. I have been unable to take care of these issues because I am not the primary. This is beyond frustrating. Most recently we received an email stating that our mailing address had been successfully changed. We didn't change our address. When I looked at our credit card information online, our address had changed from one state to another all the way across the country. I called to notify the fraud dept. that this was not accurate however, I couldn't successfully interact with anyone because I was not the primary.
In addition I simply could not understand the person on the other line because she had such a heavy accent. I had to ask for another assistant so that I could actually converse. I Sat on the phone for over 20 minutes waiting for Destiny to simply tell me what the company says over and over. "We can't talk to YOU, we have to talk to your husband."
When my husband finally found some time in his day (he is an insanely busy at work) he called the number that Destiny said was her direct line and waited nearly hour for Destiny. He was so sketched-out by the weird phone number, odd name, heavy accents and incredibly wait time that he said "forget it, we'll find another credit card company." What an unprofessional company! Why doesn't the company figure this out? Many of my friends that are high net worth individuals simply have their bookkeepers take care of these issues. Why can't I, the wife, monitor the account? We are done with this company as their customer service is insanely AWFUL. This is laughable.

I have had a Capital One Master Card for a number of years, always paid on time and have had very few complaints -- until June 30, 2016. I was a few days away from taking a trip overseas when I discovered that my Capital One Master Card was missing, I take very few credit cards with me whenever I travel out of the US and like to use Capital One Master card as they do not charge a foreign transaction fee. So I called Master Card right away and asked for a replacement card. I was told that due to the long 4th of July weekend they could not get a replacement card to me before I left the country on July 05. We arranged to have them send my replacement card to my hotel. I gave them the address and they asked me to contact the hotel and tell them to be on the lookout for an express package for me. Reassured, I took some cash and left on my trip. A BIG MISTAKE.
By July 09, when I had not received my new card, I tried to call them using the "if overseas call collect" number using the hotel operator assistance. It did not work; no response for several seconds followed by a busy signal. I called them using their 800 number knowing full well that it would accrue a charge. I ended up talking to someone in the Philippines who did not know why I had not received a replacement card. I was on hold for a long time when I was put through to her supervisor (in the Philippines) who had me go through the whole story again and then put me on hold again.
After several minutes she came back to tell me that she had found out (by talking to the US) that my new card had been sent to my home address in the US. She said "she was very sorry", and could send me a replacement card to my hotel address (that she had been given) in 4 to 5 business days. I told her I did not have 4 to 5 business days and had to have a card in 48 hours. I was on hold again for several additional minutes. She finally said she had authorization to try all means to get me a card on an expedited basis. To their credit they did make that deadline.
They woke me up at 3:00 am insisting that I come down to the lobby and sign for it. I tried to use the new Master Card I had received at a vendor later that day who said the card was rejected. Back to calling Master Card who told me the card they issue in such circumstance is not a Chip card and needs to be swiped. When I told them that in fact that is what the merchant had done, they replied "yes, but they should additionally enter the card numbers manually". I tried that again, and also asked my hotel people. Everyone said that they tried but it did not work. I ended up borrowing money from friends and colleagues with whom I was traveling to be able to pay my hotel bill and other charges.
Today 08/01 having returned back home and allowing myself sufficient time to cool down, I called MasterCard to complain and ask to be reimbursed for a large phone bill that I had incurred calling Master Card / Capital One. After explaining in detail to two levels of Mastercard personnel, they basically said "we are truly sorry for all the troubles you have had but we are just a service provider to Capital One and you should take your complaint to them." They transferred me to someone at Capital One. I had to go through the whole story in detail again with him.
Finally, he said I needed to talk to his supervisor. Had to go through the whole story again. The supervisor also indicated he felt very sorry but he needed to check to see if they could reimburse me for my calls to Master Card / Capital One. A different person got the line with me who introduced herself as a "senior supervisor." After listening to the whole story again she spent most of her time on: It was the merchants' fault. They should have been able to use the card that was sent to me. They have a contract with Visa / Mastercard and should honor it. (Never mind that they swiped it and tried to put in the number manually with no success.)
I should have gone through the international operator to use the collect call feature. No matter that I tried to do so with assistance from the hotel operator. Finally she offered me $50 dollars credit (I had incurred over $144). I asked for a written apology. I never received a response. I believe that their service was poor and inattentive and no one appeared to be able to make a decision without checking with a supervisor and a supervisor's supervisor and, those who made decisions were usually wrong. I expected much better than the service I received. If I owed them money, they would have expected payment on time. They refused to accept responsibility for the financial cost that I suffered because of their incompetence. They never acknowledged that they had made a serious error.

Let's face it, there are millions of Americans who fall behind on debt. Car loans are one of those debts which are very common to fall behind on. I happen to be one of those people, and I do my very best to get caught up, but when expenses pile up and you have 3 kids, it can definitely be hard. Capital One (Auto Finance) makes it extremely hard. They harass you by calling 10x a day, and the biggest gripe I have is if you fall behind on your loan - THEY BLOCK YOU FROM LOGGING ON TO YOUR ONLINE ACCOUNT TO VIEW YOUR LOAN INFO.
This is very troubling to me because I want to be able to keep track of my payments, and maybe plan a schedule on my own to get caught up. Just like millions of people who rely on online access to manage and maintain their finances, I rely on this type of access for 99.9% of mine. I can tell you the reason why they do this...It's because they want you to call in to get this info, and when you call in, their representatives pressure you into making a payment on the spot, or setting up confusing payment plans. And if you want to view your payment history, they have to SNAIL MAIL it to you which doesn't get to you in 5-10 business days. They WILL NOT email it to you.
This all being said, this is a practice that is in my opinion detrimental to their borrowers. Not only does this block you real-time access to your account and transaction history, it blocks you from MAKING A PAYMENT online, which is what I do with ALL of my other accounts. It makes no sense, and it also is very, very shady. I do NOT recommend using Capital One for any financing needs, as they control and distribute your information only how they see fit and make it very hard for you to keep track of your financial transactions with them. There is absolutely no reason for them to block online access to your account information, and whoever made that decision at Capital One should be fired.

I use my Capital One Mastercard when abroad for two reasons: 1) no foreign truncation fee and 2) the collision damage waiver is covered if the damage waiver is declined from the auto rental company and the entire charge is placed on the Mastercard. Well, I rented a car through Europcar in Spain and charged the entire amount on my Capital One card. I damaged the front grill/bumper by hitting a high curb.
When I turned the car in, Europcar assessed the damage and that amount was put on the Mastercard. When I returned to the States, I filed a claim to get my money back. Mastercard Benefits (not Capital One) for a year now has found every excuse not to settle my claim. Basically saying they require a Europcar Demand Letter, the appraisal or estimate of damage, parts invoice, and a fleet utilization log. Europcar does not have these documents, and most of this required information is available in the documents that were given to Mastercard Benefits.
Still Mastercard Benefits wants these documents their way. I have talked with Mastercard Benefits 6 times about this and received the same response - "When we get all the requested documents, we will make a decision on your claim." I contacted Europcar to try and get the required documents. Europcar sent the documents they have but not the four required by Mastercard Benefits. So, I am out 400 euros. Beware using your Mastercard collision damage waiver benefit.

Capital One is the worst credit card company ever to reach the face of this earth. Customer service was horrible, I was on hold longer than them actually trying to resolve my issue. On top of it all, my rep has an attitude and continues to try to talk over me. I would recommend this company to no one. By far the worst experience in every aspect. False advertising from every corner. Then they try to lie about no hassle. I received phone calls for a week straight because I had a payment due of 142 bucks.
Come on man there are people out here with way worst problems than what I had. I'm so upset and want this company to just be closed down. They are the biggest scam in history. Let's not mention my banking experience. Someone hacked my account and I lost over 200 grand and they tell me they were going to investigate. They never did any investigation I never received a call back from any fraud specialist when it was time for them to pay me back my money. Now I'm taking them to court. I pray that I when and have this company closed down. The absolute worst company ever!!! Do not bank or get a credit card with Capital One!!!

So... I've had Capital One for 3 years and never had a problem. A few weeks ago they sent me a new card with the chip to replace one of my platinum credit cards. I didn't know that this was being sent and I didn't ask for it but I went with it. I went to activate it and found out that "Because of fraudulent activity I need to verify my information". Not only did they black a hold on my accounts they also did it on my other 3 cards. So I sent them the documents that they requested and never heard back. They kept telling me to send the information back to them and I did. When I did the 4th time they said that it can't be verified. I went to my lawyer and called my bank verify my identity at the Capital One 360 Bank.
After this was done they took the alert off and said it was fine. Then one hour later it was back on because of fraudulent. So I called and asked and they wanted the papers again. I sent it in and after I ended 2 hours later I got a call to call them back and it turns out that they closed all my accounts and that I would have to apply all over again. So, the B.B.B will hear about this and so will the Corporate office as well. Will never do business with them again.

After being sick myself and taking care of my husband who had Parkinson's I started going over my bank statements and saw that capital one had been taking money out of my account for 20 months. I had my bank give me copies of all the checks and they sent copies to capital one. I tried calling them today and was told there is no number to investigation dept. for me to call. So if they had me send papers to investigation dept. why don't they have a number?? They said I would have to just wait. After reading some of the reviews of others that have had problems with these morons I'm really p----- off. I have to wait, but they were quick to take my money. This company needs to be shut down. I'm calling the B.B.B. Others should do the same. They are guilty of credit card fraud.

I opened my Capital One CC in January of 2014. After about 8 months they sent me a new chipped card and did a poor job communicating because I never expected it and tossed it with junk mail. 2 months later my cards just stops working. When I call and they explain what happened, I was okay with this and had them send a new card... It never arrived. I called a 2nd time, and they inform me the address change I gave them didn't get input correctly and the card was sent back to them. So again I update my address with person and another card is re-issued.
Still now 8 months after my card was shut off, 4 phone calls, and I have no replacement. I called today just to close my card and be done with this poor excuse of a company and they hang up on me 3 times when trying to reach a manager to discuss the failure to provide minimal customer support. So I gave up and just closed the card and opened a new one with my bank. I don't get it Capital One, I get 50 CC offers in the mail a week and they send me cards I don't even ask for. Why do you struggle getting me a card after 6 phone calls. Don't bother with these amateurs, they don't know what they are doing.

They will only steal from you if they get the opportunity and they have that opportunity 24/7... I paid off my account and the next month they still charged me a fee.

In June I received a phone call supposedly from Capital One asking for personal information "to update their records". I considered it a phishing expedition and refused to give the account info. I then called Capital One to ask if this was a legitimate phone call. Their fraud department insisted no one from Capital One ever asked for personal information in this manner and congratulated me for not giving out the info. I received a second call similar to the first about a week later, and hung up on them.
Mid-July I received a call from a company that automatically bills my Capital One account saying the card had been refused. Capital One then told me they had cancelled the card because I did not respond to their telephone calls. They also said the account could not be reinstated. At no time did they contact me by email or snailmail. In fact, I received a statement from them only a day or two before this happened, and I continued to get e-alerts about my account balance (which was zero as I had paid it in full before they cancelled it). I consider this very poor customer service.

Twice now I've been charged a $24.00 late fee because my payment wasn't received on time, despite the fact that both times I put the check in the mail 8+ days before it was due (and no holidays to slow it down). It only had to cross a single state from Missouri to Illinois! Most recent example... payment due the 24th... went out in the mail the 16th... 8 days ahead of time but somehow it wasn't posted to my account until the 28th!! 12 DAYS TO CROSS A SINGLE STATE?!! Plus I had to pay the fee each time because they REFUSED TO REMOVE IT! LOL!!
I thought about blaming the postal service for the slow arrival, but I've NEVER had trouble sending or receiving mail and having it arrive that late... unless it's with Capital One. Like I said, this happened to me one other time before, plus I've seen many others complaining about payments not being received "anywhere near when they should have been." I closed my account and couldn't be happier! I'll be telling my friends, family, and EVERYONE to stay away from this company! They WILL try to rob you from time to time by PRETENDING your payment wasn't received on time. If you love losing $24.00 once in a while, I highly recommend Capital One!

We opened a Capital One account in 2011. I became ill and was hospitalized, our income dropped drastically. We called them and explained the situation, we made partial payments for 3 months, they began regular payments again. One year ago I turned all our credit cards over to a consolidation, and it has been a big relief. The problem is that no one can deal with Capital One. Once credit cards are put into a consolidation, they are supposed to be marked closed and noted that they are being paid. Capital One refuses to do this. Our credit report has one delinquent credit report - Capital One. It shows we missed three payments, and since they refuse to mark it closed, it counts as using 31% of our credit due to the balance of only $577. They agreed to the terms of the consolidation, but they never show an account closed unless it is paid in full. For this reason, we have been denied our home loan. Probably my last chance at ever getting a new home.
I have called many many times to the credit bureau, Equifax, Transunion, and to Capital One. The credit bureaus admit that Capital One is impenetrable and unmovable. They lied to me today and told me that if I paid them off, it would help my credit report and show closed. What they didn't tell me was that the 3 payments that they have marked missed and late will still reflect on my report - fortunately I asked someone at my bank before I paid them. I don't know what to do, no one speaks English, everyone claims to be a supervisor, and no one does what they say they are going to do. They show notes in their computer that they were going to send me a letter a month ago showing that we are current now, and they are being paid thru the consolidation, but they can't find where anyone ever sent it. Do not do business with these people.

Beverly HarzogCredit Cards Contributing Editor
Beverly Harzog is a nationally-recognized credit card expert, consumer advocate and author. She's appeared on Fox News, CNN Newsource, NBC New York and more. Her advice has been featured in The Wall Street Journal, USA Today, Money Magazine, CNNMoney.com, The New York Times, Kiplinger, Real Simple, Time.com, Family Circle and much more. More about Beverly→

Capital One, a Fortune 500 company, is one of the most recognized brands in America. It is one of the nation's top 10 largest banks and has locations primarily in New York, New Jersey, Texas, Louisiana, Maryland, Virginia and the District of Columbia.
Travel rewards: Capital One offers great rewards on flights that can be redeemed anytime, with no blackout dates. Use miles for tickets, hotels, rentals and more.
Credit builders: Capital One has a specialty in helping customers establish or rebuild their credit with credit cards targeted to those with fair or poor credit.
Secured credit card: This is one of the most popular secured cards on the market. Capital One sometimes offers a cardholder a partially-secured card, which means that the customer gets a credit limit that's higher than the deposit.
Cash back: A few of Capital One's cards offer unlimited cash back on every purchase, and this feature is available on both consumer and business cards.
Spark-branded small business credit cards: There are rewards cards for cash back and airline miles. Capital One also offers corporate credit cards.
Clear and concise website: This company does a good job being transparent and explaining the rates, fees and rewards for its credit cards.
Best for Consumers and business owners who have good-to-excellent credit who want a rewards credit card. Also, consumers who need to build credit or repair bad credit. They also offer commercial corporate cards.
Basic Information
Company Name:

Capital One

Address

1680 Capital One Drive
McLean, VT 22102
United States

Year Founded:

1988

Website:

http://www.capitalone.com/