American Express Platinum Card
Consumer Complaints & Reviews

Hilton Honors: I had applied for the credit card on 27th August 2016; on the site it says the card would be processed in maximum 10 working days. I have been waiting for 3 weeks now without any sort of decent response from the customer care team. Very disappointed!! Called Several Customer agents. ALL Lied about Expiating and finally about 5 Calls card arrived on Sept 18th. Amex PRG: Approved on Sept 2 - Wait Continues. Surprisingly this has been the case with all those cards which has Some Kind of Joining Bonuses. Just to try, I did change my email and the Letter from Amex arrived in 5 days prompt. Amex Customer care explains that USPS misses the Shipments in transit. Joke of the Year. NEVER EVER AMEX.

In 2013 we moved across country to Oregon. In 2014 we received a collections letter on our A/E account. We had to send all kinds of documents and file a police report. Had to prove we did not live in Tennessee at the time the charges were made etc . We were told yes it was fraud and everything was taken care of. In 2015 we were going to buy a house to retire in when we found out. A/E had listed the account as a bad debt charge off and really messed up our credit. We called to file another report and had to file another police report and start sending documents again. In Oct we moved back to TN and had not heard from American Express. We called and were told they had no record of our complaint.
It has now been 3 years since we started this and this morning I was told by a Supervisor in customer service that fraud Dept. "refused to talk to me because they did not receive the proper information for the claim. We did everything they asked 3 different times. I asked what more can I do. I was put on hold for 32 minutes and then hung up on. I may be elderly but I am not ignorant. I can only assume they think if they keep messing me around I will give up.

I applied for this card when they were running a promotion for 40,000 bonus membership rewards points if you spend $3000 within your first 3 months. Well, that happened within the first week of having the card and the points were credited to me about 6 to 8 weeks afterwards. Mind you, although the American Express charge card lineup (Classic Green, Gold, Gold Premium rewards, Platinum, and Centurion (Black Card)) are all "no preset spending limit" cards, American Express still need to average out your monthly spending such that they know what to expect AND that you're good the money & can handle the card, as "no limit" which, apparently they determine over the first three months of card membership.
Knowing this, before I even made my first purchase, I send them a payment of $1000, as a sign of good faith. I have had the card for several months now, and have yet to hit any roadblocks in terms of declined charges, which is great and makes this a really great, flexible product. I also use the platinum concierge service all of the time, which is absolutely wonderful, too. They truly take care of you, and cater to whatever you need that they possibly can. The regular customer service representatives are also absolutely excellent, and take care of everything in a timely fashion, and in a way that is clear to YOU. The card helps me and my wife manage our finances so much better and in the process, we end up racking up Membership Rewards points galore.
The other beautiful thing about the card is the airport lounge access. Even without first class fares, you may enter the lounges to a couple major airlines, and they're great! Complimentary snacks, beverages, sometimes even booze, and sometimes even showers! Talk about being ready to fly! The one con that I might see others saying about the Platinum Card is the annual fee of $450. For me, I MORE than make that up in travel perks alone; heck, if you're a frequent user of the concierge service like my wife and I are, then that in and of itself pays for the card, as independent services get pricey.
Last thing I want to really delve into is the purchase protection program. Any purchase made with the card is covered for: damage, stolen, broken, etc., and with the Platinum and Centurion Cards, LOST items are also covered. That sort of protection is unheard of for the most part without paying a super premium. The fact that payment is due in full each month, alone from being a wonderful financial tool, makes me see my Platinum Card as an extension of my checking account which does not earn me squat in terms of perks. Overall, I would absolutely recommend the Platinum Card to friends & family. Really awesome, AWESOME product.

Despite having canceled this feature in the past, AMEX re-enabled the feature, without disclosure, into a newly issued card and charged $15.95 x 3 for three car rentals. Upon calling Customer dis-Service, they declined request to refund, even after explaining this was a new card and that I did not requested or accepted the Premium Car Insurance feature. Be aware of these add-on features designed to stick. I was surprised the so-called supervisor that came on the line was just as short-sighted as the original agent, and could not understand that getting $45 in fees from a customer that spends over $250k per year on 6 cards is just stupid business practice. AMEX is a great company on many aspects; this is just one of those stupid things companies do to piss-off customers that would otherwise talk positive about the great things they offer. Just be aware of this money making schemes...

They tried to take money out of my checking account without me knowing! Very dishonest! Customer service is rude and management does not know how things work at their own company! Beware of their shady business practices! STAY AWAY!
How do I know I can trust these reviews about American Express?
593,279 reviews on ConsumerAffairs are verified.
We require contact information to ensure our reviewers are real.
We use intelligent software that helps us maintain the integrity of reviews.
Our moderators read all reviews to verify quality and helpfulness.
For more information about reviews on ConsumerAffairs.com please visit our FAQ.

I have been a card carrying member since 1987, and while on the website in May 2016, I noticed that the AMEX Platinum card was offering 40,000 points if you spend $3000 in 3 months. I applied, was approved and received my American Express Platinum card on 5/1/16. Fast forward 3 months... I ended up spending $4400 (only had to spend $3000) in three months, but have yet to receive my 40,000.
I contacted a Customer Care Professional via email to inquire about my points and they stated that they never heard of that offer and could not help me. The next day, I called the American Express 800 number, spoke directly to a Customer Care Professional who stated the same thing... they never heard of that offer and could not help me. A few days later, I called the 800 number again, was informed by a Customer Care Professional that they did not see an offer of 40,000 points after spending $3000 in 3 month, but that I was now enrolled in a program that offered 50,000 points after spending $5000 in 3 months (which, by the way, I was no longer qualified for because I spent less than 5K and it was after the 3 month period). When I asked the Customer Care Professional to show me THAT offer on the AMERICAN EXPRESS WEBSITE, the Customer Care Professional was unable to do so.
Over the next week or so, I telephoned American Express 4 more times (7 in total) at this point for clarification on the points offer I was informed by each and everyone of them that nothing could be done and to file a claim. After filing a total of 4 claims stating the same thing, I finally received an email from American Express, indicating that I failed to qualify for the 40,000/$3000/3 month offer because I failed to include the RSVP number associated with this offer. Problem is, I was never given a "RSVP" number when I applied for the card nor did I see a RSVP number in my American Express welcome package back in May 2016.
On my 8th telephone call to American Express, I spoke to yet another Customer Care Professional and asked her if she could pull up the 40,000/$3000/3 month offer and she said YES. I asked her to review my file and see if I was signed up for any points offers and she said YES. That I was enrolled in their 50,000/$5000/3 months offer. When I asked her to go to the AMERICAN EXPRESS website and pull that offer up so I can make sure I used the "RSVP" number she stated that SHE DID NOT SEE THAT OFFER ON THEIR WEBSITE. At that point, I was placed on hold while she "researched" the issue and after being on hold for more than 10 minutes I was disconnected.
Bottom line is, American Express is not a reliable company. They tell you one thing and when you meet that goal they change up the rules in the middle of the game. Had I known I was in enrolled in this "mysterious" program of spending $5000 in 3 months for 50, 000, I would have done that. I will say that the Customer Care Professionals were respectful, for the most part, but they were useless when it came to being able to make a decision on my account. I am very disappointed in the service I received from American Express Platinum card and I will be ending my relationship immediately.

I never had a issue with a dispute issue using my Serve Card. Now I do. I have to wait 45 stupid days on a internet company that I had only 4 days of service out of the month (AceWeb). I was told I would get my refund in 10 business days. I was lied to. I contact the internet provider but refused to answer but they sent me a bill saying my service will be cut off. This not right. I want my money now, not in 45 stupid days. I hate AmEx Serve. I'm going to go to Simple card instead.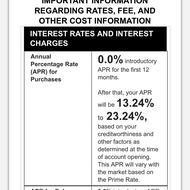 I applied for the blue cash rewards card last week and after applying was approved. The website states that there is an intro rate on purchases of 0 percent for 12 months. That is the reason why I chose this card. When I received the card it stated my rate was 23 percent. Who in their right mind with good credit would pay 23 percent on anything!!! I called and they stated this was a "marketing error" and although they appreciate my concern they could not do anything about it at the moment and to check back in 7-14 business days!!! I got this card to pay my wife's hospital bills and would never have let this company pull my established credit for a 23 percent interest rate card!!! No one seems to give me a human answer even when I supply screenshots of the rates and fees states at americanexpress.com for this card. They just keep saying "I understand your concern".
I asked to speak to this dispute dept. that needs half a month to check their website and verify what I am telling them and they said they do not speak with customers. Growing up I always thought of American Express as a respectable established company and this is a horrible first personal impression. I am so disappointed in this experience. I am upset that my credit was pulled under false expectations, I am upset that they cannot give me a human answer and I am upset that I have to wait 2 weeks to probably still be told there is nothing they can do. I have attached the screenshots below of the card I applied for on americanexpress.com as well as the page that pulls up when you click rates and fees. It is stated as clear as day. I will not stop until everyone knows what they have pulled on me.

Worst customer service ever! I've been using this card for 8 years. This company operates terribly. Simple tasks can take 15 transfers between states and countries that don't communicate. Oh, and it's like 90 percent of this company is run by thick accented Indians. Go Visa Black or CitiCard.

American Express Credit Bureau unit customer service are so unhelpful. My husband & stepson have the same name, so American Express reported to TransUnion a credit report but it went to the stepson instead of my husband's. When I explained this my husband, my stepson, & I all spoke with them. 2 days of talking to people, faxing information to them, we accomplished nothing with these people. I can't get above the Credit Bureau Unit. I did send the same information to the Complaints Dept. all this was done by faxes. I was told someone will contact me in 24-48 hours, so far it's been 27 hours.
My stepson's credit is hurt by this, we need this fix immediately. He was trying to get a vehicle & his debt to income ratio is affected by American Express's failure to fix this horrible mistake that they did, not to mention how MY info with my credit card is not so private. Is there a lawyer in the house. I am going to pay off American Express & shred their card & send it back to them all because they will not call me back. Take this off of my stepson's credit report. I am so frustrated with them. I don't know where to get resolution! American Express you lost my business. I seriously doubt they care! I am bummed because I have not had any other problems with them other than this, which happened twice. Last time they did resolve it promptly not so much this time. Peace out. I am done with American Express for good!

I had applied for the credit card on 4th August 2016; on the site it says the card would be processed in maximum 10 working days. I have been waiting for 3 weeks now without any sort of decent response from the customer care team. Very disappointed!!

Terrible company. American Express was the card to have. Now, they suck. We spent $40,000 in the first 2 months. They will not give us our mileage. It is impossible to speak to someone that speaks English. They deny your rewards. Do not use this company! Such a scam!

I bought a tv from new jersey thru american express and the seller never delivered my tv. No american express ruled in favor of a $500 restock fee. I was a card holder for 19 years. Today I canceled them and paid all honest charges but I will never pay the $500 beware of using am express. They will cheat you. Please take this serious. They don't protect us, they are in bed with big business.

American Express have become a joke! No wonder Costco kicked them out. Their customer service team, forget talking to them, they don't even speak English, yet understand English. You call them for something else, they twist the whole story around and say "Do you want to make a payment?" Really? Did I call you to tell you that I needed your assistance in scheduling my payments? I simply ask for a credit increase and what does making payments have to do with what I ask? They are so stupid and poorly trained. I closed down my Amex card during the same time Costco kicked them out. If I can give American Express an zero star, I would.

I have been an AMEX cash back card holder since 2002 (and a stockholder since 2012). I recently mailed a check payment from my local post office that took 16 days to travel 13 miles to the PO Box where payments are accepted. This obviously resulted in a late payment recorded on my account. With 1 phone call to customer service I was credited back the late fee, penalty interest and cash back rewards that were taken away due to a late payment. What service!
A few years ago I was in a boating accident where the boat sunk to the bottom of the Atlantic Ocean. The day before I had purchased almost $500 worth of fishing equipment for the trip. With these extraordinary circumstances, I was sure it was a long shot that AMEX would honor their purchase protection policy that comes with the cash back card. By providing my purchase receipt and the Coast Guard report to AMEX, my account was immediately credited for the entire loss! In my opinion AMEX is a 5 star company. It is a breath of fresh air to see honesty, integrity and impeccable customer service from a major financial corporation.

Today I just got a mail stating that I can check my eligibility criteria on the Amex website, I just went to the website with the link that was provided to me on the mail. I was surprised to see that a person who is earning more than 30,000 per month is not eligible for a gold credit card. I have called to the customer care and the executive stated that "we do not target those persons whose income is not more than 100,000 per month." This was ridiculous answers was given by the customer care representative. I mean to get a Amex gold credit card, I should a son of some big shot guys whose income is more than the Bill Gates earnings.
Oh come stupid and ** Amex, you know your CEO's earnings' not more than a core's. This company is sucks the monies from the people who are still member of this such basters companies. If someone wants to have a credit card, please do not go for Amex. Instead it's better to any other banks credit card like sbi, hdfc, citi, etc. Pathetic company!!!

I applied for an American Express Cash Back Rewards card on June 13th of 2016. I received a confirmation email stating I was approved and that my card should be arriving in the mail within a few days. A few days go by and I never received my card. On June 17th, 2016 I called American Express and they told me they are having issues with the system and that in fact I am not approved and that my approval decision is still pending (although I got an email saying I was approved). Customer Service said they would call me back in a day or so with the decision. A day or two passes by and I never get a call from customer service. I call American Express back and they said yes I was ultimately approved and they will be sending my card out in the mail and I should be receiving it within a few days. Another few days pass by and I still have not yet to receive my card.
I called American Express again inquiring "where is my card?" I was told by customer service that it was shipped out and that I should have had it by now - to please give it another day or two. That same afternoon (after I was told that the card was shipped out) I received an email stating that there is a delay in shipping out my card. So in fact the card was never shipped out as I was told by customer service. Another week passes by and I still hadn't received my card. I called customer service again for the 4th time informing them I am still waiting on the card. They supposedly issued me another card that they will be re sending me out in the mail. Another week passes by and yet no card still to be received in the mail.
I called American express for the 5th time and at that point customer service tells me that I have two accounts that I applied for (which I only applied once and why didn't they tell me this before on the number of previous calls to them?). She says that she needs to close one of the accounts and that she will re-issue me the card to give it another few days in the mail. Another week passes by I get no card in the mail, but in the meantime I get a letter in the mail stating my account has been closed. Calling now back for the 6th time on June 11th, 2016 (Now mind you I'm pretty irate at this point). I ask to speak to a supervisor. Supervisor tells me that she will now send me a new card fed-ex and I will have it overnight (Great!!) and I should have it by the 13th of July. Next two days passes by I never receive the card!
July 13th (the day I'm supposed to receive the card by FedEx) I called customer service once again and was told that the card was being processed and now I will be getting it on the 14th of July!!! Even more irate at this point I request that the card be sent to my job instead of my home because it seems they can't seem to get that right. Supervisor takes down my job information, put it into the system as an alternative address for the card to be mailed to and says we will ship it FedEx overnight to your job and you should be receiving the card by the 14th (Great!!!). Maybe now we're getting somewhere!!!
Well the morning of the 14th I call customer service for the trillionth time to confirm that my card is being shipped to my job and she said it's being shipped to my house. Well I absolutely had enough at this point in waiting for my new credit card in over a month!!! I really blew a fuse and asked them to cancel my account!! This is the only credit card company I have had this kind of experience with. Never, ever, ever again will I want to deal with them!! Anyone wanting an American express credit card, Don't!!! Stay away! The worst company ever! I have a chase freedom unlimited credit card and absolutely love them! Never any problems and great customer Service!

I am very pleased with customer service from Amex. I have been customer since 2012 and thank you for appreciating me as a customer. I am happy to be valued as a customer. I am having some issue and Anamika ** helped me out and resolve issue that I was concerned. Thank you Anamika for such a great customer service.

A new person was handling my call in customer service and did not answer at all every time that I asked her a question. There was only silence - I would wait 30 seconds each time and then I would ask if she was still there multiple times and it was obvious that she did not know at all what she was doing. It would have been better for her to be trained more appropriately before answering phone calls and she could have at least said something such as "Let me check on that for you" - instead there was complete silence.
When I asked to speak with someone that had more experience, a supervisor came on the phone (Ann) and 'debated' with me about the fact that she should have said something. The supervisor said it would have been better to say nothing than give a wrong answer and she continued to debate with me that it was okay for the new person to be completely silent - very poor for a customer service supervisor to 'debate' with the customer. I wonder if American Express ever looks at their reviews - they have one star.

I became an Amex Express Costco Card member in 2013 and during that time I lived in Central time zone and paid my bill after midnight on the date due which is the 6th of the month 3 times. I was informed by Amex that my payment was late in the Eastern time zone and was assessed a late fee... It was not late in the Central time zone!!! I charged approximately $40,000.00 on account since opening in 2013 and had paid it off several times. I guess that did not matter with Amex as to how good of a customer you really were and how much you were spending with them. Oct. 2015 Amex jacked my interest rate to 27% for 6mos punishment. January 2016 I paid off the account but they continued the high interest rate and refused to remove it...
I made numerous calls for assistance in this matter no help, even as a high spender to get them to reduce interest rate from their standard rate of 11.99 (3.5) which is ridiculous. My M/C is 8% with USAA. My Visa is 9.99 with Ascend. I would never do business with Amex again or recommend anyone to do so. Also it is a total joke about earnings on their card as well. I earned $ 98 since January 2016 and have spent approximately $13,000.00. Some being travel!!! Big fat rip off...

FAKE PROMISES FROM AMERICAN EXPRESS CUSTOMER/ SALES EXECUTIVES. I have been using AMEX credit card for last 2 months and have been paying money also on time however I have been misguided by the sales and customer executive regarding the Bookmyshow Rs 1000 VOUCHER. Sales executive said very clearly to swipe the card, no need to register now; after you are done with 8 transactions you just call to customer care & you will be getting the Rs1000 voucher from Bookmyshow thru your register email. On 28 May I spoke with customer care. He said "Sir, do not worry in 1st week of June 2016 you will get your voucher." Then after I have been continuously calling customer care but nobody is ready to take a call & sad to say all look so helpless. Today, I spoke with customer care (manager). He said Bookmyshow has declined the request & trying to tell me policy. At the end I have feeling cheated by AMEX.

In early June 2016, I accepted American Express's offer for an account with zero % interest for 15 months. I requested a $3,000 balance transfer from my VISA card. They did the balance transfer, and ALSO CHARGED MY ACCOUNT TWO MORE TIMES for the SAME balance transfer (a total of $9,000 + $270 in transfer fees.) I made several calls, each time being assured the 2 extra charges would be removed within a few hours. Next day, the $9,270 charges were still on my account, and there was no credit remaining. I called again and was told it would take 6-8 weeks for them to conduct an investigation. I requested to speak to a supervisor. I told her that this is unacceptable and they need to correct my account ASAP. The supervisor provided no apologies, and said "We cannot just go in and fix it. We have to investigate this which takes 6-8 weeks. We will mark the extra ($6,000) charges as being disputed, and you will still have $6,000 in credit."
As of this morning, my account still shows $0 credit remaining. Also, ever since I opened my account, they have continued to show my address WITHOUT my apartment number, even after several Live Chats and telephone calls, they insist that my account shows my apartment number. Yet, the first card they sent me never arrived. Then they closed that account number, and FedExed another one. It arrived WITHOUT my apartment number on it! Then they emailed a letter to me; they showed my address WITHOUT my apartment number. I've gone back into my account 3 more times to try to correct my address; it won't accept it. (When I had American Express through Costco, from 2008 to June 2016, I NEVER had any problems.) American Express should be ashamed of themselves for putting the customer LAST when American Express MAKES A HUGE MISTAKE. I plan to NEVER use American Express again.

I open my account in March of 2016. Always paid more than min. Out of nowhere account was closed in June by American Express. I called multi time asks for reason, none was given. Very poor customer service with lack of communication among their departments. Waste of time.

I applied for a credit card through them, and they needed my bank statements because I'm self employed. I sent them the info, and never heard back. I called and talked to a rep and he said they never got the info. I told him I got an email from them stating they received the info and are reviewing it. I even gave him the reference number then he tells me he don't know and hung up, unreal. I don't even want the card now.
I will give my business to another credit card company I have discovered and they are top notch. Also I forgot to mention when you call amex your minimum wait time is at least 45 minutes, then hopefully when you do get one of their illiterate reps on the phone they don't disconnect you. Now I will never apply there again. They can keep their high annual fee and horrible customer service. I will continue to use my trusted Discover.

I was emailed an introductory offer to receive 60,000 bonus miles after spending $1,000 or more on your new card in eligible purchases in the first 3 months of card membership. After meeting the spending requirements American Express says that I am only eligible for 30,000. Initially they told me that there was no offer for that amount. I persisted. I've spoke to about 8 different reps over the last month and they opened an investigation. They claim to have investigated the link I clicked and it was only offering 30k.
I provided them with the email that was sent to me as verification that it was emailed to my address and they checked the POID number which is their internal ID and it was a valid offer for 60k miles. Still they are sticking to their claim that I didn't use that like. Since they claim that their tracking records are so in depth and accurate, I asked for an investigation proving that I had received an offer for 30k and the supervisor said that was not possible and that the decision was final and nothing further could be done. I am thoroughly disappointed in their decision. It is a matter of principle. I'm only asking for what they offered me. I verified what they offered me and I satisfied my requirements. This is the bait and switch and it is unacceptable that they are allowed to treat people this way.

As a current Costco customer, my American Express card expired today. I have been a loyal AMEX customer since 2005. I recently received an offer from American Express a couple of weeks ago for a new card with a great offer, spend $500 and get $150 credit on my credit card statement. Sounds great, right? Anyway, I tried to accept the offer via internet and got a message that my social security number was incorrect. I tried several times. I tried to call AMEX several times regarding this offer and after waiting for at least 45 minutes on hold, I got tired and hung up.
Thanks for wasting my time AMEX, I have better things to do. I never had the opportunity to speak with anyone regarding my application for a new card or to accept their offer. Their automated system also transferred me twice to an extension with a busy signal, further wasting my time. In the end, I ended up shredding the offer and will never do business with AMEX again, no matter what the offer!

Out of all the credit cards that my husband and I own, Amex has the worst customer service! We had recently returned from our trip overseas and spent a little more than we expected, having the Gold card, we both knew that we had to pay off the total by next month. However, I went online and used their live help service with a representative who told us that we could enable a pay over time feature when we called to do so. The first representative to help us had to verify my identity on the card (both of which my husband and I have access to with our names on it) and gave us the green light to explain our situation. She then transferred me to another line that dealt with credit and ensured me that she would explain our situation to the new person.
After being transferred, this person had to redo everything and we had to re-explain ourselves again before she told us that she was going to transfer us to customer service because she didn't have the ability to do so. This happened for a total of 2 more times, with a current total of 4 new representatives with 15 minute holds between each. On the fifth person, I had to verify my identity again but this time, she said that I was not on the card. At this point, I'm starting to get angry and asked her to speak to her manager. She then denies me access to speak to the manager by constantly stating that I was not on the card (when I was 4 times ago) before sending me to another customer service representative stating that I had to add myself to the account. When this 6th person went through the whole process of verifying my identity, lo and behold, I was already on the account!!
Livid at this point, I finally hang up the phone and redial again before speaking to a 7th person who finally helped me out with the problem by giving me a clear, concise answer and a much simpler solution that could have been answered over an hour ago!! Throughout the entire phone call, each person was giving me new information that *MIGHT* apply to my card then transferring me to another who then denies it then transferring me elsewhere because they could help with the situation. Also, we had just received an email from Amex stating that because there was a person who called and was trying to access the account when they *weren't* on it, they are going to send us (my husband and I) a new card to ensure our fraud protection. Ironic.

The worst experience ever! For many years we've been loyal card users. My husband died and I found out someone was using his card after I paid his bill. Over $800.00 in charges. I'm close to losing it. They keep transferring me from one dept. to another and keep me on hold forever. One dept. doesn't know what the other dept. is doing and some of the people speak with a thick Indian accent I can't understand. I think they're hoping I'll die or just go away. It's very depressing to be treated like I don't matter! I think a class action suit should be filed against them. This must be happening to thousands of people like me.

My mother passed after fighting cancer for the last year and American Express is making it very difficult to redeem her Membership Rewards Points. All other credit card companies when contacted immediately issued a check to her estate for the amount of the points she had earned. American Express will only issue gift cards, they didn't know the value of the 52,000 points on her statement and we were told the rewards department had no phone number. We were also told that we would have to provide a list of legal documents proving her death by mail before anything could be done. Chase credit card was able within seconds to confirm her death and immediately issue a check in full for her rewards to the estate. Why would anyone want to have an American Express Card when they treat customers this way? My family will be canceling all of their cards immediately.

I have been a card member since 1991 without ever being late on payments with spending of over $100,000 annually. In 2015 due to health reasons I had to take a leave of absence from my job for 14 months. Every company worked with me due to my situation. All minimum payments were being met on all. American Express is the only company that started the harassment on daily basis even though payments were being made. Without proper notice, my credit limit was decreased on my existing balance and they raised my minimum to $7000. They pushed me into becoming past due and no matter how many times I tried to explain, I was talking to a robot. I cancelled my cards, never again will I do business with this company even if I win the lottery.