American Express Platinum Card
Consumer Complaints and Reviews

I have a renewing payment on my Amex card that I wanted to stop. I called and spoke to someone that speaks 100 miles an hour in a soft squeaky voice that is impossible to understand. After several attempts to get the woman to slow down and enunciate so she could be understood, I was finally able to communicate that I wanted to cancel to renewing charge. She went into a "disclosure" rant that I had to stop after several minutes to ask who she is protecting, her customer or the merchant. She told me that if she was going to stop the renewing payment I'd have to listen to her disclosure.
I then asked if it would be easier just to cancel my very good account without having to listen to all of their nonsense and she asked if that is what I want to do. I answered yes. She cancelled the account and I hung up. So much easier just to drop them then to ask them to assist with your account. That is a very good business model that all credit card companies should adopt. Remember this when you think of doing business with these self-important elitists.

I applied for & received an Amex Blue Cash card with a $10,000 limit. I took advantage of their balance transfer option and transferred balances of $2406 and $161 from other credit accounts to my new Amex account. When the transfer finally happened, I noticed I was charged twice for both transfers, making my balance over $5000 instead of half that which it was supposed to be. I immediately called Amex customer service. All of the customer service reps I spoke with were located outside the USA and I had difficulty understanding any of them (5 different reps). When I finally could speak to someone I could understand they assured me that Amex was aware of their mistakes and were in the process of fixing it. I was assured I would not be billed for their mistake, and that it would be removed. 3 weeks later and it still was not removed.
I called after receiving an email of my statement showing me billed for the duplicate balance transfers that were not removed. I was connected to Smirti in India, their cs rep. I asked for a supervisor and was told Varun was in a meeting and would call me back in 24 hours. My credit score has gone from 722 to 631 because of this error by Amex! This has ruined my life. Amex assures me they are working on this issue. 3 weeks and nothing has been done. Nobody knows why, but they are working on it! Sure they are!!?? My balance should be around $2550. Instead it's showing as double that amount. I hate hate hate Amex and wish I never ever got the Blue Cash card as they have ruined my freakin life. I have been dropped by one of my current creditors because of my low credit rating now because of Amex error!!! Hate is not a strong enough word to describe how I feel about Amex.

After calling and requesting assistance with a gift card order the rep states her computer isn't working and I need to be transferred. This is after 30 minutes of waiting. Third rep stated we can't place the order even if the second rep stated all info was received. We have spent 10s of thousands since we opened the account. I have now cancelled mine and another personal card. The rates are high and the rewards program is more of a gimmick. The cards benefits are also limited. The customer service was a joke. Many like AmEx have forgotten the individual customer and don't seem to care as they have such a large CC portfolio.

I need URGENT HELP - my story is similar to **. I also have 5 credit cards with American Express and they decided to do a financial review on my account after a higher than usual utilization. Fair enough, so I provided the documents needed and at first I did not pass as I put "extra" information that included what position I am in my Company.
They warned me this will be the last time - second chance despite having another week to send it in. I just got off the phone and they decided to close my account due to me MISSING a checkbox. If I miss it then I would condemn my stupidity and live and learn however, I have PROOF via my fax and the images sent that it was in fact CHECKED.
Despite repeatedly stating it and having proof and asking where I can send it, this department does not do anything via anything except their fax machine and their fax machine can only receive what the representative wants to receive. AKA your voice is not heard at all and they will not accept email or any forms of communication despite the email having form of communication. She said she never sent that even though it has her name on it.
What can I do here? I am looking at ConsumerAffairs and BBB. I will be calling a lawyer for help as well. If anyone can recommend me other venues then I would greatly appreciate it. This is $400k worth of credit line closed down due to a CHECKBOX and old school way of doing things. I HAVE PROOF of my fax sent that the box was checked but due to the sensitive nature of the information it will not be released here. Thank you.

My husband passed away on Feb 2, 2016. His company supplied him with an American Express gold business card. When he died he left hundreds of rewards on his card. His employer told me to take the rewards. I have been trying to claim these rewards since March of 2016. I have done everything that they have asked me to do including getting a legal affidavit. I have sent them all of the forms that they keep telling me that they require to give me access to the rewards 4 times. Every time I follow up on their receipt of the required forms they tell me that a document is missing. I have always sent all the same documents to them. How can they miss a different document each time? I have even sent them the Last Will And Testament that my husband and I have.
I would like to know what the problem is? I feel that I am being played. I have been a loyal American Express holder (3 cards) for many, many years. I don't understand why giving me access to my husband's rewards is such a big deal. He traveled while we were married for 18 years. He earned those rewards by being away from me. What does American Express hope to gain by not letting me have the rewards that my husband worked so hard to earn. To me, it represents the opportunity to use those rewards to buy items that my husband would be helping me to buy with right now if he were still alive.
I am very interested in finding out if there are any other widow or widowers out there that have been and are being treated with the same disrespect that I am. I am so disappointed with American Express. I always thought that they were the top of line. The very best that was available as far as credit cards. Now, I am not so sure. Especially since Costco has severed their relationship. Maybe American Express has finally gotten too big and the customers too little.
How do I know I can trust these reviews about American Express?
633,474 reviews on ConsumerAffairs are verified.
We require contact information to ensure our reviewers are real.
We use intelligent software that helps us maintain the integrity of reviews.
Our moderators read all reviews to verify quality and helpfulness.
For more information about reviews on ConsumerAffairs.com please visit our FAQ.

I have 2 Amex accounts. 1 that my husband is primary on and 1 that I am primary on. Both of these accts are WELL over 10 years old. Never an issue. But this is the 2nd time in the last year that I have tried to dispute a charge or use their buyer protection and they failed on both. ALSO I think that they have more internal fraud than any other bank/card does. I have had more fraud on my Amex cards than any other card that I own. This last ordeal was over $75 of a charge that the online retailer would not refund me unless I paid for shipping to return the damaged goods. Amex sided with the retailer and sent me back a generic dispute letter. At the VERY least Amex should have stepped in to cover the $20 or so it would cost me in shipping to return the item. But NOPE...not Amex. I will keep my account open for a while and end up doing away with both accounts in the future. Visa and Discover have excellent customer service.

I called AmEx to cancel my card after 29 years. The guy I talked to deducted the annual fee from my card, cancelled my card and sent me to the next guy. The next guy told me the annual fee was prorated and I owed 75.00. I had no problem with that at all and was ready to pay it. The second guy was not really interested in the keep me sales pitch because he knew I was leaving. I asked if my card was cancelled, he said yes. I asked for confirmation etc but he gave an explanation of why there was none, end of conversation.
I went to my account online but could not access anything because it stated my card had been cancelled. Waited for a bill for the 75.00 but I only received bills with the 450.00 annual fee included. A couple of months later they sent me a notice they that they cancelled my card for nonpayment!!! I cancelled my card, then they reopened it to charge me their annual fee then cancelled my card and are playing hell with my credit report now! The exact reason I cancelled my card in the first place. Since their call center in India or whoever has taken over their company, AmEx has become a system of Catch-22s and adversarial practices toward their customers.

On October 13, 2016 after 12HR work day, I made a mistake of running my American Express through my merchant services. Client of mine left me with the card and told me to charge him whenever I have time for it, so instead of using his Amex card by mistake I pulled mine out of the wallet. A week later I found out that my Amex cards being canceled. I called Kim from Financial Review Team who's been with the company since 1985, and was hoping to resolve this matter. She told me that I cannot use my American Express card through my merchant services. I was trying to explain to her that it was a simple mistake but she did not care and closed all my account with American Express.
As soon as I found out the problem I went ahead and reversed the charge back to American Express. The reverse was completed by October 21, 2016, but Kim did not care what the problem was regardless of the situation, and according to Amex policy all my accounts with American Express are closed. I can no longer rely on American Express card as trustworthy business. This company will treat you unfairly, steal, and will take advantage of you just like they did it to me. This company has already lost a lot of business in the past and if they keep operating it in the same manner, I could only predict even greater loss of clients. Besides that American Express have stolen all my points.

I have had 4 American Express cards since 1989. I have over 100,000 reward points on the gold card alone. I called to redeem all my points toward a balance on one of the cards. Guess what?? The blue cash card works fine for actual cash, but the gold, platinum and green cards only work for gifts, dining and travel. Well I am 64 years old and going through cancer, so dining and travel are out. You would think that all of the baby boomers reaching our mid years would be courted by American Express. NOT. I am shredding all my cards except the blue cash. By the way, my Chase Sapphire card gives me HUGE rewards - all cash towards anything. Goodbye American Express.

Early this year I found out Costco was leaving American Express and going to Citibank Visa. I called American Express and canceled my account with zero balance. I then started receiving mail from Citibank. Since I didn't have an account with them I shredded any mail received from them. A few weeks ago I received mail from Costco, I was curious so I opened the envelope. Lo and behold, it was a letter stating that I owed Citibank over $100.00 for a Visa card!
I called Citibank to tell them I did not own a Visa card! The rep said I did and that my balance was close to going to Collections since I hadn't made a payment since July. I told the rep I never signed up for it. She was adamant that I indeed had a card, which I did not! She then proceeded to tell me that Costco American Express sent all active accounts to them so they could be transferred to Citibank Visa. I CANCELED MY CARD EARLY ON, SO THERE WAS NO ACTIVE AMERICAN EXPRESS CARD!!! The Citibank indicated that they were getting a lot of complaints about American Express transferring services. I have been trying to resolve this for about a week now. I was told by Citibank that if if they didn't receive a payment (on a card I didn't authorize) they would send it to Collections. I DON'T THINK SO! I will check my credit in a few months. It should be clean. Otherwise it would be fraud.

I have been erroneously charged by U-haul for 10 toll violations during my 1 day rental. Unfortunately, disputing claims with U-haul did not work out - customer care does not care less about billing issues. U-haul failed to provide documentation of the evidence of 10 violations. I called customer care of American Express and told them that I have not authorized these toll charges. When I applied to American Express Gold Delta card, the benefits described 100% purchase protection. Unfortunately, this was not the case - they don't guarantee you anything. Read the terms and conditions before you sign up, as you can see from terms of conditions, there are so many stipulations for 100% purchase protection, that you will be ultimately responsible for the unauthorized billing plus interest on that:
Please see this excerpt from the agreement: While we investigate whether or not there has been an error: We cannot try to collect the amount in question, or report you as delinquent on that amount. The charge in question may remain on your statement, and we may continue to charge you interest on that amount.
While you do not have to pay the amount in question, you are responsible for the remainder of your balance. We can apply any unpaid amount against
your credit limit.
After we finish our investigation, one of two things will happen: If we made a mistake: You will not have to pay the amount in question or any interest or
other fees related to that amount. If we do not believe there was a mistake: You will have to pay the amount in question, along with applicable interest and fees. We will send you a statement of the amount you owe and the date payment is due. We may then report you as delinquent if you do not pay the amount we think you owe. If you receive our explanation but still believe your bill is wrong, you must write to us within 10 days telling us that you still refuse to pay. If
you do so, we cannot report you as delinquent without also reporting that you are questioning your bill. We must tell you the name of anyone to whom we reported you as delinquent, and we must let those organizations know when the matter has been settled between us.
On top, you will have to pay interest for the claim disputed. Plus, if you still refuse to pay, they will report you delinquent to credit agencies. They will destroy your credit score. So, basically, they lie people for them to sign up for this card. Protect yourself and don't buy their promises. It is good that I found this out from a minor violation.

When purchasing a flight on Delta airlines an ad at the bottom read $100 credit when you apply for a Delta Gold Skymiles Card. I was approved within minutes, but when I tried to purchase my flight through an email that said "use your credit card instantly, get number now!" my SS#, was not found. How is it not found when I just got approved?! Therefore, I was forced to wait for my card to arrive in the mail to purchase my flight. This took one week. When it arrived, I went back to the Delta site and the same ad was still there for "$100 credit" However, I did not need to click on the ad since I already had my card at this point so I just purchased my flight.
I received my 1st statement, and there's only a $50 credit. When calling customer service they stated that I did not click on an ad that said $100, but this is NOT true. The whole reason why I even got this card was for a $100 credit. If it was $50 I would have noticed. They either 1) have false advertising because their IT department did not upload the correct eBanner with the right credit amount or 2) Their coding is off and only crediting people $50 instead of the $100. They are NO HELP at all and refuse to believe there could be a glitch and that I'm not a liar. This is such a huge headache. I have excellent credit and will be canceling this card, thanks to their horrible customer service and disregard for their customers.

This is absurd... Grab some popcorn and read on because this will blow your mind. There's a formal AmEx "I-care" case number **. This issue today went to the Retention Department, with the Manager named Darryl **. After 8 hours on the phone in 5 separate calls, the last minutes I'll spend on this will be sending this as a fraud complaint (APR bait-and-switch) to the Attorney General of Massachusetts.
Here's the history: In August, I received a mailing and called in response to the offer for the Delta Gold Card. The sales rep upsold me on the Platinum card. The offer was for 15.49% APR on purchases, with 30K bonus miles & 10K Medallion Qualified Miles (w $1K in qualified purchases within 90 days of enrollment), with a $195 enrollment fee. I was credit approved and gave consent, on the recorded line, for the offer as described and was enrolled. The next day, I received a mailing for the Delta Platinum card... the exact card for which I'd just enrolled. The offer was for 15.49% APR on purchases, with 45K bonus miles & 15K Medallion Qualified Miles (w $1K spent w/in 90 days), with a $195 enrollment fee.
I called customer service to see if they could give me these extra miles. The customer service rep said they could not give any extra miles to me (as this is a marketing decision) so they were opening an "internal inquiry" w/ the marketing department to address this concern. They asked me to call back in 7-10 days. I received my card a few days later and noticed that the Cardholder Agreement stated 17.49% APR on purchases, which is 2% higher than I'd agreed to on the recorded enrollment call. 7 days later I called back to follow up on the bonus offer inquiry and the APR discrepancy. The customer service rep told it's likely that the bonus offer inquiry would take 6-8 weeks to resolve and the APR could not be changed. I asked for their supervisor and was also told that my APR was now changed in the system to 15.49% APR on purchases.
~30 days later (today), I called customer service for an update because time was running out to spend the $1K and secure the Delta miles. The customer service rep said my APR was still 17.49% on purchases, there was no record of any of the previous calls or an "internal inquiry" (i-care case). She said that her manager was not available and she could not change my APR, but she could offer a "one-time courtesy of 3,000 miles." She eventually got a manager on the line, who supported this and ultimately transferred me to Retention. Retention rep (Malcolm) told me he could only offer a promotion of 16.49% for 12 months. He transferred me to his manager Darryl **, who confirmed this as his best option. They also said they can't provide "3K miles" or "change the APR". Darryl also opened an i-care case that (supposedly) captured all of the above information.
My card has not been activated, the first $35 minimum bill on the enrollment fee is due in 7 days, and there are only 30 days remaining for me to spend $1K to secure the bonus miles. The I-care case will not be resolved in time and the account balance cannot be frozen until it's resolved. My choice now is to either a) pay $35 and hope for the APR to get fixed (and additional bonus miles applied), or b) assume that the i-care case will result in nothing and just cancel the card in order to avoid giving AmEx any more money. Well, I choose b. I just cancelled the account to avoid investing further into this customer service disaster. Regardless of the i-care case outcome, I will not be eligible for any other Delta Skymiles offers from AmEx. AmEx lost me as a customer today, and also for life. The legal mess of the APR bait-and-switch is one thing. That should be easy enough to investigate by the Atty General.
The larger concern is the horrible customer service... AmEx is losing customers by farming out customer service to the current developing nation call center company. Their reps maintained no written documentation of their "offers" (APR change, i-care case, or 3K mile offer), nor was any of this enacted... I was told 100% lies on 4 separate occasions, with zero documentation or accountability, by a 3rd party vendor halfway around the planet.

I was a customer since 2013 with a strong history of always paying my bills timely and in full for the most part. In this interest where it was the last straw, I made a total balance payment in full: (current transactions plus statement balance) 4 days before it was due. I did this in the past 2 months and do you know how they rewarded me for that? They charged me $15 in interest and despite my reaching out to their reps online and on the phone, they refused to remove the charges. Additionally, they wouldn't let me redeem my last $19 in rewards because of their $25 cap policy. Maybe I would have earned more rewards if they actually had programs worth spending on like BoA who has awesome cash rewards. This company is a scam. They treated me so poorly after my years of loyalty to them. Totally despicable, egregious, shameful.

I applied this for my International Trip. I confirmed with customer care before my start of trip. They confirmed me that credit balance is there, I can use it. However, as soon as I reached destination, I tried to pay to hotel bills. It was declined. I shocked and found helpless. I had no International SIM Card, so unable to call them. However, I paid it through my Forex Card. Then, later, I called them on international roaming. The idiot people gave me a good reason of decline that as it was my first transaction, so it was declined. Now you can try. Are they idiots? Any card will have its first transaction anyway. I will submit my this Card as it is as soon as I get back to my home country. AMERICAN EXPRESS Card is Worst. They don't have even Customer Service Email ID. What more worse can be happen.

Hilton Honors: I had applied for the credit card on 27th August 2016; on the site it says the card would be processed in maximum 10 working days. I have been waiting for 3 weeks now without any sort of decent response from the customer care team. Very disappointed!! Called Several Customer agents. ALL Lied about Expiating and finally about 5 Calls card arrived on Sept 18th. Amex PRG: Approved on Sept 2 - Wait Continues. Surprisingly this has been the case with all those cards which has Some Kind of Joining Bonuses. Just to try, I did change my email and the Letter from Amex arrived in 5 days prompt. Amex Customer care explains that USPS misses the Shipments in transit. Joke of the Year. NEVER EVER AMEX.

In 2013 we moved across country to Oregon. In 2014 we received a collections letter on our A/E account. We had to send all kinds of documents and file a police report. Had to prove we did not live in Tennessee at the time the charges were made etc . We were told yes it was fraud and everything was taken care of. In 2015 we were going to buy a house to retire in when we found out. A/E had listed the account as a bad debt charge off and really messed up our credit. We called to file another report and had to file another police report and start sending documents again. In Oct we moved back to TN and had not heard from American Express. We called and were told they had no record of our complaint.
It has now been 3 years since we started this and this morning I was told by a Supervisor in customer service that fraud Dept. "refused to talk to me because they did not receive the proper information for the claim. We did everything they asked 3 different times. I asked what more can I do. I was put on hold for 32 minutes and then hung up on. I may be elderly but I am not ignorant. I can only assume they think if they keep messing me around I will give up.

I applied for this card when they were running a promotion for 40,000 bonus membership rewards points if you spend $3000 within your first 3 months. Well, that happened within the first week of having the card and the points were credited to me about 6 to 8 weeks afterwards. Mind you, although the American Express charge card lineup (Classic Green, Gold, Gold Premium rewards, Platinum, and Centurion (Black Card)) are all "no preset spending limit" cards, American Express still need to average out your monthly spending such that they know what to expect AND that you're good the money & can handle the card, as "no limit" which, apparently they determine over the first three months of card membership.
Knowing this, before I even made my first purchase, I send them a payment of $1000, as a sign of good faith. I have had the card for several months now, and have yet to hit any roadblocks in terms of declined charges, which is great and makes this a really great, flexible product. I also use the platinum concierge service all of the time, which is absolutely wonderful, too. They truly take care of you, and cater to whatever you need that they possibly can. The regular customer service representatives are also absolutely excellent, and take care of everything in a timely fashion, and in a way that is clear to YOU. The card helps me and my wife manage our finances so much better and in the process, we end up racking up Membership Rewards points galore.
The other beautiful thing about the card is the airport lounge access. Even without first class fares, you may enter the lounges to a couple major airlines, and they're great! Complimentary snacks, beverages, sometimes even booze, and sometimes even showers! Talk about being ready to fly! The one con that I might see others saying about the Platinum Card is the annual fee of $450. For me, I MORE than make that up in travel perks alone; heck, if you're a frequent user of the concierge service like my wife and I are, then that in and of itself pays for the card, as independent services get pricey.
Last thing I want to really delve into is the purchase protection program. Any purchase made with the card is covered for: damage, stolen, broken, etc., and with the Platinum and Centurion Cards, LOST items are also covered. That sort of protection is unheard of for the most part without paying a super premium. The fact that payment is due in full each month, alone from being a wonderful financial tool, makes me see my Platinum Card as an extension of my checking account which does not earn me squat in terms of perks. Overall, I would absolutely recommend the Platinum Card to friends & family. Really awesome, AWESOME product.

Despite having canceled this feature in the past, AMEX re-enabled the feature, without disclosure, into a newly issued card and charged $15.95 x 3 for three car rentals. Upon calling Customer dis-Service, they declined request to refund, even after explaining this was a new card and that I did not requested or accepted the Premium Car Insurance feature. Be aware of these add-on features designed to stick. I was surprised the so-called supervisor that came on the line was just as short-sighted as the original agent, and could not understand that getting $45 in fees from a customer that spends over $250k per year on 6 cards is just stupid business practice. AMEX is a great company on many aspects; this is just one of those stupid things companies do to piss-off customers that would otherwise talk positive about the great things they offer. Just be aware of this money making schemes...

They tried to take money out of my checking account without me knowing! Very dishonest! Customer service is rude and management does not know how things work at their own company! Beware of their shady business practices! STAY AWAY!

I have been a card carrying member since 1987, and while on the website in May 2016, I noticed that the AMEX Platinum card was offering 40,000 points if you spend $3000 in 3 months. I applied, was approved and received my American Express Platinum card on 5/1/16. Fast forward 3 months... I ended up spending $4400 (only had to spend $3000) in three months, but have yet to receive my 40,000.
I contacted a Customer Care Professional via email to inquire about my points and they stated that they never heard of that offer and could not help me. The next day, I called the American Express 800 number, spoke directly to a Customer Care Professional who stated the same thing... they never heard of that offer and could not help me. A few days later, I called the 800 number again, was informed by a Customer Care Professional that they did not see an offer of 40,000 points after spending $3000 in 3 month, but that I was now enrolled in a program that offered 50,000 points after spending $5000 in 3 months (which, by the way, I was no longer qualified for because I spent less than 5K and it was after the 3 month period). When I asked the Customer Care Professional to show me THAT offer on the AMERICAN EXPRESS WEBSITE, the Customer Care Professional was unable to do so.
Over the next week or so, I telephoned American Express 4 more times (7 in total) at this point for clarification on the points offer I was informed by each and everyone of them that nothing could be done and to file a claim. After filing a total of 4 claims stating the same thing, I finally received an email from American Express, indicating that I failed to qualify for the 40,000/$3000/3 month offer because I failed to include the RSVP number associated with this offer. Problem is, I was never given a "RSVP" number when I applied for the card nor did I see a RSVP number in my American Express welcome package back in May 2016.
On my 8th telephone call to American Express, I spoke to yet another Customer Care Professional and asked her if she could pull up the 40,000/$3000/3 month offer and she said YES. I asked her to review my file and see if I was signed up for any points offers and she said YES. That I was enrolled in their 50,000/$5000/3 months offer. When I asked her to go to the AMERICAN EXPRESS website and pull that offer up so I can make sure I used the "RSVP" number she stated that SHE DID NOT SEE THAT OFFER ON THEIR WEBSITE. At that point, I was placed on hold while she "researched" the issue and after being on hold for more than 10 minutes I was disconnected.
Bottom line is, American Express is not a reliable company. They tell you one thing and when you meet that goal they change up the rules in the middle of the game. Had I known I was in enrolled in this "mysterious" program of spending $5000 in 3 months for 50, 000, I would have done that. I will say that the Customer Care Professionals were respectful, for the most part, but they were useless when it came to being able to make a decision on my account. I am very disappointed in the service I received from American Express Platinum card and I will be ending my relationship immediately.

I never had a issue with a dispute issue using my Serve Card. Now I do. I have to wait 45 stupid days on a internet company that I had only 4 days of service out of the month (AceWeb). I was told I would get my refund in 10 business days. I was lied to. I contact the internet provider but refused to answer but they sent me a bill saying my service will be cut off. This not right. I want my money now, not in 45 stupid days. I hate AmEx Serve. I'm going to go to Simple card instead.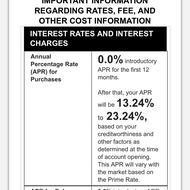 I applied for the blue cash rewards card last week and after applying was approved. The website states that there is an intro rate on purchases of 0 percent for 12 months. That is the reason why I chose this card. When I received the card it stated my rate was 23 percent. Who in their right mind with good credit would pay 23 percent on anything!!! I called and they stated this was a "marketing error" and although they appreciate my concern they could not do anything about it at the moment and to check back in 7-14 business days!!! I got this card to pay my wife's hospital bills and would never have let this company pull my established credit for a 23 percent interest rate card!!! No one seems to give me a human answer even when I supply screenshots of the rates and fees states at americanexpress.com for this card. They just keep saying "I understand your concern".
I asked to speak to this dispute dept. that needs half a month to check their website and verify what I am telling them and they said they do not speak with customers. Growing up I always thought of American Express as a respectable established company and this is a horrible first personal impression. I am so disappointed in this experience. I am upset that my credit was pulled under false expectations, I am upset that they cannot give me a human answer and I am upset that I have to wait 2 weeks to probably still be told there is nothing they can do. I have attached the screenshots below of the card I applied for on americanexpress.com as well as the page that pulls up when you click rates and fees. It is stated as clear as day. I will not stop until everyone knows what they have pulled on me.

Worst customer service ever! I've been using this card for 8 years. This company operates terribly. Simple tasks can take 15 transfers between states and countries that don't communicate. Oh, and it's like 90 percent of this company is run by thick accented Indians. Go Visa Black or CitiCard.

American Express Credit Bureau unit customer service are so unhelpful. My husband & stepson have the same name, so American Express reported to TransUnion a credit report but it went to the stepson instead of my husband's. When I explained this my husband, my stepson, & I all spoke with them. 2 days of talking to people, faxing information to them, we accomplished nothing with these people. I can't get above the Credit Bureau Unit. I did send the same information to the Complaints Dept. all this was done by faxes. I was told someone will contact me in 24-48 hours, so far it's been 27 hours.
My stepson's credit is hurt by this, we need this fix immediately. He was trying to get a vehicle & his debt to income ratio is affected by American Express's failure to fix this horrible mistake that they did, not to mention how MY info with my credit card is not so private. Is there a lawyer in the house. I am going to pay off American Express & shred their card & send it back to them all because they will not call me back. Take this off of my stepson's credit report. I am so frustrated with them. I don't know where to get resolution! American Express you lost my business. I seriously doubt they care! I am bummed because I have not had any other problems with them other than this, which happened twice. Last time they did resolve it promptly not so much this time. Peace out. I am done with American Express for good!

I had applied for the credit card on 4th August 2016; on the site it says the card would be processed in maximum 10 working days. I have been waiting for 3 weeks now without any sort of decent response from the customer care team. Very disappointed!!

Terrible company. American Express was the card to have. Now, they suck. We spent $40,000 in the first 2 months. They will not give us our mileage. It is impossible to speak to someone that speaks English. They deny your rewards. Do not use this company! Such a scam!

I bought a tv from new jersey thru american express and the seller never delivered my tv. No american express ruled in favor of a $500 restock fee. I was a card holder for 19 years. Today I canceled them and paid all honest charges but I will never pay the $500 beware of using am express. They will cheat you. Please take this serious. They don't protect us, they are in bed with big business.

American Express have become a joke! No wonder Costco kicked them out. Their customer service team, forget talking to them, they don't even speak English, yet understand English. You call them for something else, they twist the whole story around and say "Do you want to make a payment?" Really? Did I call you to tell you that I needed your assistance in scheduling my payments? I simply ask for a credit increase and what does making payments have to do with what I ask? They are so stupid and poorly trained. I closed down my Amex card during the same time Costco kicked them out. If I can give American Express an zero star, I would.

I have been an AMEX cash back card holder since 2002 (and a stockholder since 2012). I recently mailed a check payment from my local post office that took 16 days to travel 13 miles to the PO Box where payments are accepted. This obviously resulted in a late payment recorded on my account. With 1 phone call to customer service I was credited back the late fee, penalty interest and cash back rewards that were taken away due to a late payment. What service!
A few years ago I was in a boating accident where the boat sunk to the bottom of the Atlantic Ocean. The day before I had purchased almost $500 worth of fishing equipment for the trip. With these extraordinary circumstances, I was sure it was a long shot that AMEX would honor their purchase protection policy that comes with the cash back card. By providing my purchase receipt and the Coast Guard report to AMEX, my account was immediately credited for the entire loss! In my opinion AMEX is a 5 star company. It is a breath of fresh air to see honesty, integrity and impeccable customer service from a major financial corporation.
American Express Platinum Card (amex) Company Profile
Company Name:

American Express

Website:

https://www.americanexpress.com/