American Express Platinum Card
Consumer Complaints and Reviews

I received an email about the American Express Delta platinum card and an offer for 70,000 miles if I signed up. I then called American Express to ensure that I was eligible for the offer as I already had another American Express card. I was told over the phone that I was eligible for the offer (after the representative confirmed with her coworker) and decided to sign up over the phone as that was something they could do. I then spent more than $4,000 dollars in the first 3 months, which was the requirement to get the bonus miles of 70,000 miles. 2 months after the miles were not in my account yet, so I decided to call to check what happened. I was then told that the person that filled out my application via phone did something wrong and I was told now that I wouldn't get the points. I'm really disappointed as the only reason I signed up for the new card was due to the offer.

American Express cancelled 4 of my credit cards that I have had since 1980 i.e. for 37 years without warning or cause. I have never been late for a payment in all that time. In addition, American Express refused to issue 60,000 rewards points credit for purchases that I had made saying they would not since they cancelled the accounts. Also, I had 900,000 in unused saved-up American Express Rewards points that they said I had to immediately use or lose. My only recourse is arbitration because of the cardholder agreement they make us all agree to. To do this I have to pay upfront the arbitrator's cost and possibly the costs of the Amex lawyers as well. Some system! Crooks!

I have a Platinum Business American Express card. As I'm an entrepreneur, I was saving it for emergencies, which meant that I used it infrequently. I had a $25,000 credit line. Then, the day that I charged a $2,700 computer to it, they cut the credit line to $1,000. I was in shock. I called AmEx and they said it was because my credit score declined. I asked them to look at the credit score for me that is presented online with my card information - my credit score had actually increased! The bottom line is that I do not trust American Express. I would recommend that individuals and business owners stay away from this company. Citibank and Chase are much more willing to help their customers. And, I'm sure that others are also willing to help, but I don't have experience with them.

Blue Chip Everyday Cash Card - You're a big disappointment. I would never use your card again. And I highly recommend everybody not to use this card because the support team is nothing but crap. Also the single star that appears. Is because I had to. You're not even with that star.

American Express NEVER sent a bill to my house. I got a company card which never confirmed in email (so it shouldn't be activated). It is just as I got it and it is still stuck on the paper with the security tape across the top of the card (never called the number to activate it). I was waiting to travel for the company before actually activating this card. Since I never confirmed I got it at the house or activated the card, there should be no bill. If there was a bill you think American Express would mail TO MY HOUSE a bill... I never got a bill... 7 months later I get a collection agency calling me. American Express is the sneakiest bunch of ** that should NEVER classify themselves as professionals. I will never EVER get another card from these ** or suggest anyone does.
How do I know I can trust these reviews about American Express?
855,731 reviews on ConsumerAffairs are verified.
We require contact information to ensure our reviewers are real.
We use intelligent software that helps us maintain the integrity of reviews.
Our moderators read all reviews to verify quality and helpfulness.
For more information about reviews on ConsumerAffairs.com please visit our FAQ.

AVOID THIS CARD!!! --- BOYCOTT American Express!!! I tried their Plum card for almost a year and found trying to get the 1.5% cash back was so policy and software restrictive I had to fight them to honor it almost every month. Even with paying the balance off in full each month! You have to do this manually as they hope you'll forget their narrow qualifying time window and their e-site won't even allow you to auto pay the balance within the qualifying window! And as that is not enough, they hit you with a huge annual card fee (if you're stupid enough to not catch it prior to the 1st anniversary date or smart enough to close the card before then).
Oh, and on closing the card, I asked the representative how much cash back I would get for the final payment and was led to believe you can deduct that from the final payment to zero out the card and receive your 1.5% due. Turns out they require you to pay 100% of the balance due on closing the account. So, in the end, they cheated me out of a fairly large cash back that was due on a mere technicality. It's no wonder Costco dumped these people and so many vendors refuse to take AMEX!

I had always read reviews about credit card companies decreasing someone's credit line overnight for no reason but for some reason I didn't think that would happen to me until now. I figured the people leaving the reviews were leaving something out of their story and that it was their fault that their credit line had been cut drastically. American Express cut my credit line from $5,000 to $1,700 overnight. I have never missed or been late on a payment and what's funny about them doing this is 2 weeks ago they just sent me a pre approval for their gold rewards card. Unfortunately I applied for it and my application was accepted. When I called Amex to find out the reason for them doing this. They told me it was based off of information they got from Experian. Since I have started with American Express my credit has actually improved.
If you are rich and you're going to be able to pay off your cards every month (or pay hundreds of dollars) this is probably a good company to use. However, if you're like most people and you only have a few weeks of savings and will be making the minimum payment on your cards from time to time, this is NOT a company you want to have a credit card with. Whatever your credit line is with them they will decrease it at any given time even if you have a perfect payment history with them. After I pay off my Amex cards I am canceling all of them. I don't trust this company anymore.

On two different occasions, I have experienced phenomenally incompetent and offensive response to American Express charge disputes. In the most recent example, an airline company charged my AMEX card account in error for an upgrade they could not deliver. The airline immediately acknowledged the error and promised to reverse the charge. However, a month later, the charge appeared on my AMEX credit card account. In spite of a trail of documentary evidence, and assistance from the airline, AMEX has not acknowledged that they charged back SAS nearly two months ago. Their response has been impersonal and sluggish; clearly this indicates corporate indifference and inefficiency in response to customers.

I was preapproved a few years ago for a credit limit of $8000. I signed up with Amex and about 6 months later decreased my limit to $1000. I was told that if later on I decided to go back to my previous limit that I could do so. A year goes by and I request to increase my limit but I'm told that since I only have $1000 that they can only increase that by three times. No one told me this when I decreased my limit.
I think it's absurd that I have an amazing credit score impeccable payments and I was denied what they had previously extended to me based off of some standard policy that shouldn't hold true to every case. I do not feel like a valued customer and I have other credit companies that are pre approving me for way MORE. I will be cutting up my card and NEVER using it again. I have another company that appreciates my business. Also, looks like I'm not the only one who has been completely dissatisfied with their service.

We are being charged interest twice for one day late payment in full in two statements, we just read through the agreement online, nothing is listed regarding we will be charged interest twice until two full payment is received. We have been the card member for more than 10 years although we need to pay $95 annual fee, also the card often being refused by a lot of retail businesses. We have been paying the balance in full every month until couple month ago. Our full payment was late for one day due to online bill pay service we have, we were charged for $53 interest which is $10 more than the rate listed in the agreement. For the following billing cycle, we paid in full one week earlier than the due date, however, we were charged for $55 again for interest, and the balance subject to interest rate is the total of the credit we have received for $4500, not on the purchases.
It doesn't make any sense, so we called customer service (very poor and time consuming) and were on the phone over half an hour. Not only we have hard time to understand what the rep was saying, but also we couldn't understand why we are being charged twice, so we asked for supervisor. He is far worse than the rep, he is very rude and saying it is legal and we have signed up for, and AE cannot waive the interest. Finally we said, "Well there's always other card we can use." He said, "That is up to you." At this point, we have stopped using AE card and we will cancel the card until we cleared our account. The agreement states American Express may not charge interest considering the credit card holder has, but we didn't get the same service although we have excellent credit with them for more than 10 years.
Technically, since $53 was generated and added into our next statement with new due date, we would only owe $53 until we pay next statement balance in full. If we would be charged again, we would only be charged interest on $53.00. We consider what happened to our account is no different with fraud activity. We strongly recommend not to use American Express card.

Until today, I have been an American Express Card customer for over 30 years, using it for my business travel, etc. In the beginning it was easily worth the yearly charge because of their flexible billing cycle. That meant if I got busy in my consulting work, I could put off doing my accounting/bill paying for a few weeks with no worries. This also matched my corporate client's habits of slow-walking my billing.
A few years back that all changed, with the printed AX Gold billing demanding payment within ~10 to 13 days after my bill actually arrived. The issue date on the billing was always dated at least 10 days before it arrived in the mail, allowing AX to claim they were providing a reasonable lead time. In my personal experience, some other cards (for example, Chase Slate in a bill I received today) provide 25 days from the date you actually receive the bill to when it is due.
When I asked the AX rep what was going on here ~ 4 years back, I was told not to worry, I still had an unpublicized extra one month past the printed due date on their billing. To try and work with AX and also meet my personal needs, I prepaid their bills for several years, so they had their money in hand before I spent it. For this time period, if a bill was paid a few days late, AX reps would also gladly waive the late fee. I gave them an informal customized arrangement that worked fine for both parties. Then two months ago, when one bill was paid a few days late, no waiver, and I paid the first and last late fee I will ever pay AX.
Finally a month back, AX informed all their customers that their bills were now due on the printed date listed on their billing, which works out to about 10 to 12 days after the billing actually arrives in the mail. That's the same as the worst deals I can get from other Credit Card vendors - Credit Cards that have no yearly membership fee. The original American Express value proposition for me is now completely gone. To add a final insult to driving away this long term customer, it used to be that if you canceled your card, AX would pro-rate their refunds of yearly fees for the time remaining in the yearly cycle. Last year, ~September 2016, in the fine print, they did away with this, as I just found out when I canceled my card.
Canceling the cards was a long drawn out process with the first very polite service rep first telling me she could cancel the cards and actually offering a pro-rated refund of my yearly fee. But then she switched the conversation to asking why I was leaving and made several attempts to recover me as a customer. When I explained in detail why I was leaving and continued to ask to cancel the account and cards, I was then told she could not cancel the account and I was transferred to another supervisory person who immediately started in with a hard sell recovery attempt. When I explained they were wasting their time and I was simply not interested, this person informed there would be no prorated refund of the yearly fee and finally went through the formal contract cancellation read out and closed the account. I insisted on a mailed formal verification the account was canceled, not just the originally offered e-mail.
What's really sad here is a company with an outstanding history of innovation is now being spread-sheet managed to optimize short term profits in a destructive attempt to hold up short term stock values. To hell with this small group of customers and that small group of customers and on and on, as if all these small groups of "C Level" profitability do not add up to long-term disaster for AX. And that's not even taking into consideration the impact on the reputation of AX. Does AX think I won't mention my last experience with them to my friends after 30 plus years? I suggest the stock holders of AX get rid of all short term stock options for management and insist the company return to the creation of real substantive value, not short term financial games. That's of course assuming these stock holders are actually interested in the long term success of the company.

Amex Platinum had the audacity to collect a $450 fee from my daughter (recent college grad) and then cancel the card 12 months later from inactivity. She paid every prior bill ON TIME and without notice - canceled her and her 105,000 points. Would not renew even though she has a perfect credit history. I am canceling my entire family's Platinum cards which we have had for over 12 years. Much better premium credit cards and awards with other banks. Do not use Amex.

I have been a customer of American Express for 16 years and have loved, admired and respected the company, until now. I had suspicious activity on my card and called for an investigation with the fraud department. I was assured that everything was handled. One of the charges turned out to be legitimate from a firm I do business with who changed their billing name. I called to lift the dispute. I had to make 8 calls in regards to that particular charge and the last person I got on the phone told me that there was no record of any fraud on my entire account. When I insisted that there was she insisted that I was wrong. The truth is that there were 3 firms in my first dispute and investigation. She became unfriendly and when I asked to speak to a supervisor she did not want to allow me to. She just kept insisting that there was no record of ANY fraud on my account. I was then on hold for 10 minutes of which the first 2 were dead air.
I figured she hoped I would go away so I stayed on the line and called back on another business line of mine. Ultimately her supervisor did come on, after 12 minutes and she knew immediately that there was indeed a fraud case on my account. This was my 8th phone call in regards to this 1 single dispute. There are additional disputes still from other firms but this one was also on there.
I just cannot believe that the rep was so rude to me about this and was so wrong. I was told by several reps in the 8 phone calls that I would receive an email in this regard within 48 hours and the supervisor told me today it would be 30 days. There is no consistency any more. I do not know what has changed from "my American Express" that I used to love but the culture has changed so much. The call centers do not sound like they are in the US any longer and I cannot remember the last time I spoke to someone who did not have a super strong accent and used correct grammar. I am so disappointed and have cancelled a 16 year business relationship with the one firm that I really felt was American.

In April of this year, I applied for and was approved for an AmEx Delta Sky Miles gold card. The reason I had applied for it was the promotional offer of 30,000 bonus points after making $1000 in eligible purchases in the first 3 months, in addition to a $50 statement credit and checking my first bag free on Delta. Well I actually charged over $3000 on that card and paid my statement balance on-time... in fact early. After wondering where my bonus points were, I contacted American Express "customer service" and I was informed that I was not eligible for the promos because I was not a new member. Well, indeed three years ago I had applied for this card but never received it from American Express and in fact I had called them after a couple of months to let them know that I had never received the card. At that point the person on the phone said he would send me another one but I still never received one through no fault of my own.
So finally I called American express and let them know that I did not want this card any longer. Well apparently they considered this "opening an account" when in reality, there was never one charge, there was no history on this account and as far as I knew this account NEVER actually existed because again through no fault of my own, I NEVER received the card. I called and spoke to several customer service agents at American Express and no one seems to care and I think that's the part that really got to me. No one even said anything apologetic or kind. The fact is that I really needed those points because I'm trying to take care of my sick mother and bring her back to New York to live and have had to make a lot of trips out west where she is now and have been going broke doing this; I saw this promo and thought it'd be amazingly helpful if I could get a flight with points.
I've worked in customer service in various positions/careers for over 30 years and I'm completely disgusted and appalled at the lack of "Customer" service on the part of American Express. No one in this company from the bottom to the top cared to hear about any mistakes that they had made, nor cared to rectify the matter in a manner that was fair to the consumer. Tonight I received a letter from a Mr. or Ms. ** from the "customer advocates services team" from American Express... Yet another person who chose not to give a good faith offer considering the situation. When a customer or guest comes to me with a complaint, I've learned to listen to the person to try to understand particularly if they feel wronged and then do what I can to help so that they feel like they made the right choice with my business (the business for which I'm working that is). This is not at all so with American Express.
From customer service agents to supervisors to people in their corporate office, all I could hear was the same heartless senseless script, "You're not eligible since this is not a new account." This is utter nonsense and just another example of a huge corporation ripping off the little guy with sly, tricky, misleading promotional advertising. I think that a notice should have come up after applying saying that this was not a new account. I never even considered when I applied three months ago that old account since technically the account was never opened or used since I never had the actual card in my possession. But again no one, no one but no-one at American Express cares to even hear common sense nor provide common decency for proper treatment/Service to the consumer. This company is despicable. I will pay this bill off and will never use American Express again. Shame on this company.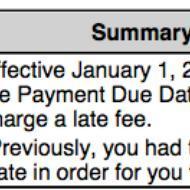 I committed the sin of paying only a little late, compounded with the ignorance of thinking a late payment would go into the next month, and so would be nice and early. Not! As every AMEX user should know from carefully reading every page of every "important changes to your credit card" notice, here is some actual AMEX notice text from last fall: "Effective January 1, 2017, if we do not receive the required payment by the Payment Due Date shown at the top of your billing statement, we will charge a late fee." (Previously, you had to make the required payment by the next Closing Date in order for you to avoid the late fee.)
OK so AMEX hopped on this "get more late fees" bandwagon many credit card companies started around 2000. That's the background. And here is my latest problem with Amex customer support: in addition to the (now expected) rudeness and disdain, informing me I did not honor the credit card agreement by paying by the due date, and repeatedly explaining the difference between due date and closing date: She had the audacity to state that "... the new grace period limit is set by government regulations which were enacted a few years ago to prevent banks from going out of business, and of COURSE we cannot have the due date be the same as the closing date." Hmm.
After getting off the phone I had to look it up. I think she was referring to CARD act of 2009, also known as the "Credit Cardholders' Bill of Rights." It does discuss grace periods. But -- it was designed to protect consumers, not the credit card companies!! (No, it does not limit grace periods.) I wonder if her willingness to spew alternate facts are trickle-down from our current administration... AMEX gets a FAIL for both policy and support here. But I had to give 2 stars rather than 1, because she did waive my fee for a month, which was the reason I called.

While traveling recently in Australia, I bought some tickets online for a Broadway show in Melbourne. Upon receiving the information on the tickets they asked me to send a color copy of both my passport and driver's license over the internet. Because I have never heard of this before, I called American Express platinum to ask them if this was a normal procedure, because it seemed to me to be fraudulent, they replied that they would not send the information over the internet and that if there was a charge on my account they could not see it and when I asked if they would make sure to back me up since they suggested that I not send the information they said that they would.
When the charge did come through on my card I had to go back-and-forth and explain and send documentation for the charge. After two months of fighting it they've now decided to charge me the full amount after they were the ones to tell me not to download the tickets. I am now cutting my card up and I will never be an American Express cardholder again. I trusted their customer service rep to give me advice on what to do and American Express not only did not back her up they did not back me up and we have been a customer since the late '80s. I am beyond disappointed in them.

Stay away from American Express! They offered me a Plum Card which helped me build my Business, I started with couple thousand dollars and build up a credit of up to $450k and was able to manage my business and pay one-time all the payments to Amex, all of a sudden Amex cut down my limit with any notification to $150k. I had to go look for other loans to be able to pay back 300K... Don't make yourself comfortable with them. They will take you out of business. Stay away!

I called Amex, explained that I had some fraudulent charges, they reviewed these and said ok, they will refund and issue new card with different number. So far so good. 1st issue: Unfortunately, a week later I still didn't have the card, I called, they said, "Sorry replacement card was canceled, but we will issue you another one." Why was it canceled? Why did no one notify me? No answer. 2nd issue: Called again 3 days later, "Oh sorry, this replacement was canceled too, we will send another one." Why was it canceled? Why did no one notify me? No answers.
3rd issue: Called AGAIN 2 days later (now getting close to going on a trip and really needing this card): "Oh sorry, replacement was cancelled again it was not mailed out, I will send you a replacement, and will ensure it goes through in the system before we end the call and will email you a tracking number and send it next day priority." Me: "I need to book a flight on this card, I normally do it online on Amex travel, but it won't take my old number." Agent: "No worries, I will get someone on the line to help you at Amex travel and they can book using your old card number even though it is not valid for other transactions." Me: "But will I have to pay the $40 booking fees for calling Amex travel vs using the online site?" Agent: "OF COURSE not sir. You will not be charged this fee because blah blah blah our fault, and it will not be assessed this one time"
4th issue: You guessed it... new card finally arrives, but $40 fee shows up as a transaction. Called up the card. "Sir we have nothing to do with Amex travel feels, we are the card people, please call Amex travel to discuss..." Me: "But you said it would not be assessed." Agent: "But sir, we are not Amex travel, talk to them about this." I call Amex travel: "Sir you called us for booking so we assessed the fee." Me: "But but..." I GIVE UP. WHY DO I STILL HAVE THIS CARD? YOUR INDIA BASED SUPPORT GUYS SUCK... Do you know the definition of CUSTOMER SERVICE? It is not simply saying "Sir, please, thank you, you are valued, etc..." Those are just words... good start. But where is the substance?? Who do I escalate to?

I have had AMEX for business since 2014, always paid in full. Then in 2017, AMEX started sending me correspondences to Pay Over Time and INVEST in my small business. So for the first time, I did this. I started using my AMEX and when it go over $10k you all shut my card down. The message was you cannot carry a balance over $10k. So what did I do? I paid it off mostly. Then went business as usual and next payment was for $1000 on a $2800 bill. Which a normal person would say, I paid well over the min payment. Then I get hit with more declined transaction, embarrassing me in front of clients and vendors. Then I call and AMEX treats me like a piece of CRAP! Like BILL COLLECTORS - telling me I do not pay my bills, I'm past due. Treating me like I have been a horrible customer for years. When in reality, AMEX Pay Over Time is what created these issues.
Why do you promote small businesses to invest in their business with AMEX? Isn't this a LIE - when in reality, you only want them to invest under $10k and if they mess up once, YOU SHUT OFF THEIR CARD without knowledge. Jeopardizing the small business relationships with their client and vendors. So now, I am going to pay off the whole card and cancel the card overall. It does not give me any more benefits than other cards and the service is better!! I have never had EMBARRASSMENT like I have with AMEX. THEY try to RUIN business, not help it. Who on earth penalizes someone that pays them regularly But, one mess up and you are the WORST person ever. Really hurt my ego, my reputation with my vendors and my business with AMEX.
I wish there was someone to speak to, as well. But, instead they give you to supervisors that do not even know how to resolve issues - they just make you feel like a piece of crap. AMEX is NOT for SMALL BUSINESS!!! Total contradiction of every advertisement you post. I think you all are misleading and maybe I should get an attorney involved to help me as you all have done nothing, but try to RUIN my small business and my SMALL reputation.

I have been a loyal member of the American Express Card since 1995. I am compelled to part ways with AMEX now because of their new business model, which entails robbing members by charging them $38 late fees on a monthly basis even if the bill is paid in full within 30 days from the statement/billing date. Their new policy requires payment on an arbitrarily set date, in my case the 11th of each month, whereas my bills are not issued until the 15th, 16, or 17th of the month.
If this new benighted business model works for Amex it will not be off my back, a consumer who has other choices when using credit or charge cards. The Amex representative had the impudence to claim my other credit cards charge a late fee before the expiration of 30 days from the billing date. He also failed to appreciate I do not pay my other credit cards a membership fee of over $200/year for the "privilege" of carrying their cards. The new shortened payment terms is a bridge too far, which I will not cross. So much for the so-called privileges of membership. I wish Amex well as its business spirals downward.

I'm reading these reviews and everybody saying how their accounts have been hacked and money been taken out... I also had that problem, 2500 was taken out my account March 21, 2017. The person knew my card number changed all my information and took my money out my account. I reported it and they said I would know something in 7-10 business days... 2 weeks later I get an email stating my account has been suspended and closed... and that the transaction was valid. Don't trust them. They are scammers and frauds. All the money missing from accounts is an inside job. How else would somebody know your information and able to go into your account without your authorization... I got me a lawyer and I hope everyone do the same!!!

Hi Amex. Very annoyed with the level of non service I have received and lack of information. When I signed up and received my card not one person told me that Amex can't do cash advance at an ATM. And I wasn't told about how hard it is to transfer money from my Amex card to another card. Please be aware I have send in 2 complaints about this.
Because of the lack of information and the fact I have bills due tomorrow I decided to use payment to which Amex put a ** block in my card. Because you couldn't be bothered calling me and asking me instead said it must be fraud I now have to wait until Monday which has left me unable to buy food or other needed items such as medication.
I have called a number of times each time to be told something different and sent around in circles with no help or to be told that someone will call me back. I've been waiting for the call since Wednesday. So much for 24-48 hours. Not happy. And it seems when I've asked of help on chat can help me. They tell me different to people on the phone. It's not funny. Sort your ** service out and actually help your clients out. Tempted to leave Amex. And it's quite sad considering I read ok things about you guys so to be let down and treated like this is not nice. I like be taking my complaint further if nothing is done about it by this afternoon and also will be mentioning to others I know not to join Amex. Thanks.

I tried to make a payment on my AmEx, verified my bank account info etc. Made the payment, and a few days later got a call that it did not go through because I did not "verify" the payment. I try to make the payment again, and at this point they have charged me almost $100 in late fees. Again, I get the same call saying that because I did not call in on the 16th (the due date) it did not go through. I have no idea why on earth I'd have to call them to verify my payment on the due date when I paid online twice and they refuse to take my payment. At this point they have charged me over $200 worth of late fees. Once I figure out how to pay this off I will never ever use this card again. And now that my card is "off" I can't contact a single person other than someone telling me if I pay it in full I can have it back on - ok. So you tell me to pay in full and I will be ok, but the two times I paid online weren't good enough and I still owe the $200 fees? NO THANKS.

Put a charge in dispute for defective goods from Alice, NYC. Amex kept on putting in incorrect information and closed the dispute. I kept on calling back and they reopened the dispute. This happened FOUR times. At the end they said they paid the merchant already and can only give me credit if the merchant pays them back. DUH! I had to prepay the full amount and used the Amex card with the knowledge that in case there were issues Amex would stand behind me. They didn't and, as per other reviews, they don't. That's the end of Amex for me.

Credit Limit Increase - I have been a member since 1988, and had no problems with them last year, cool clear card. THIS YEAR? I don't know what kind of outsourcing this company is doing, but it has put, what I considered to be, their "stellar reputation", in the commode. I have paid on time, and have been close to paying them off, several times. I made them the priority over my other cards, as far as usage. Their customer service is terrible. I will pay them off before the end of the year, and put them away in a drawer. Sad, too, because I am getting ready to start a business and wanted to make them a part of my start up. NEVER! They have become a "Roque Card".

I have always been under the impression that the American Express card was the most desirable credit card to have. My experience over the last few months with them has been nothing short of unreliable, unprofessional and totally frustrating. When I say unprofessional, I am referring to people who work there, telling you they are doing one thing, and then finding out that they have done nothing.
I had put an alert on my card for big purchases, and one evening, after holding a few reservations on Booking.com, I received a text telling me a large purchase had been made. I immediately called Amex and spoke to a customer service rep, to find out who made the charge. He told me that it was from one of the hotels that I had just booked, which I didn't understand because it's Booking.com's policy not to charge you until the time of your reservation... The rep told me that it wasn't a charge, but rather it was a hold. He explained that it is a common practice with hotels (this one was in Iceland), to ensure them that the person holding the reservation had funds available.
He went on to say that they do that to protect themselves against people just making reservations and that the charge was just a hold. I was relieved to hear that, and he assured me that I was not responsible for payment until the time of my reservation that was on the weekend. Monday morning when I went to my Amex account, I was shocked to see that the amount was now in my balance to pay on my next statement. I immediately called Amex customer service and went over the whole story with customer service rep #2. They assured me that they would look into this, and put in a dispute.
I won't bore you wth the last three weeks of following up with this from not 1 or 2 customer service reps, but more like 6-7, who still did not resolve the issue. So I wrote a note to corporate letting them know what had transpired. I received a call from the secretary of the chairman. We went thru the whole 9 yards (by now, a complete stadium!). She was empathetic and assured me that she would take care of the situation. She went on to ask me to list the names of the customer service reps I worked with so they could speak directly to them to improve their service.
There was nothing about all the time I had invested in resolving this... nothing about how inefficiently this situation had been handled. And even more than that, it is now almost 10 days since I spoke to Pam at Amex corporate, the chairman's secretary... and guess what? The situation is STILL NOT RESOLVED. It is almost funny to me now how impressed I used to be with American Express, to have experienced first hand the negligent way they treat their customers (at least me). I have NEVER had this level of frustration with any other card I have ever had. Canceling my card right away.

I had a client who contested a charge even though I said I'd refund him the money. When I received the letter from AMEX, I immediately refunded him his money. A month later, they took $1,000 from my account and told me he had actually contested 2 charges, not one. (The client was apparently hoping to get away with stealing from me because he had been provided services for that $1,000 and I had verifiable, undeniable proof of that.)
I had absolutely no idea there was a 2nd contested charge, because if I did, I would have obviously responded. AMEX told me that because I didn't respond, I lose, no matter what, with no exceptions. They never did any sort of follow up letter, or an email, or a call, to give me a chance to respond given that I never received the first one. I will never accept AMEX in any of my businesses ever again, nor will I use an AMEX CC.

47 years a member and I cut up my card and sent it to the deadbeat in charge, Kenneth Chenault. My guess is that is miss-management of the once great company is the cause and effect of their stock decline and terrible reputation with customers, merchants and status. Since they moved their fraud department to Mexico. Ole' lololol. The country of crime, fraud and disorder. Brilliant little Kenneth! Then they moved their customer service to the Philippines (The country of disorder and crime as well as radical Muslim terror training camps, great! Just where I want my information going to).
Then they move their credit department to Bangladesh India, one of the poorest countries on the planet, where only 13% of the people speak English. Just where I want my credit information being held. Where employees go home to a cow sleeping in their living room and someone planning a jihad in the next room. No thanks, no more! Cut up my cards, paid them off, canceled my 47-year relationship with these cheap-** crooks.
I own several businesses and as of today we have suspended all use of amex. Our businesses will not accept amex and our employees cannot use Amex on their expense account. Kenneth Chenault is not qualified to run this company. This all started happening under his reign. Of course I know exactly what is wrong with Mr. Chenault. He can help it, it was the way that he was raised and cultural.

Last year around the end of the summer my husband and I got a promotion for the Platinum Card. Being an Amex card user since 2000 I thought now that I'm married we could upgrade to this card that comes with some additional services. If you spent a certain amount before the first 3 months you got so many travel points. So we decided to pay one of our vendors that we had for an event, with that card and get the points. He wouldn't take American Express because even though we live in 2017, Amex still charges its vendors a higher fee per transaction for accepting their card. So we paid them through PayPal with the card and Amex accused us of misusing it and proceeded to cancel our 3 cards. Since when can't you use PayPal to pay a business? Amex cancelled not only the platinum account but also my and my husbands' Blue Sky card that had so many reward points and now they conveniently vanished!
They sent me a bill for the entire amount for the 3 cards to be paid within 30 days and kept charging me interest on my cancelled Blue Sky account. When I called their customer service department they treated me like a criminal and offered no help, even when I explained that it was a mistake and that I've never had a late payment and have been a loyal customer for so long. This company doesn't care about its customers, it has no sense of loyalty and only cares about money when I have paid more than I've ever spent to their high interest rates. I would never recommend this company to anyone and I will strongly advise everyone I know not to use their financial services. They completely ruined my and my husbands' credit and have put us in serious danger of bankruptcy because we also have a 1 year old, not to mention cause stress to a new marriage. We are responsible parents who are just trying to get by and pay our bills on time.

After 10 years as a customer, I became dissatisfied with the travel service as it seemed continuously on a downward course. I felt it was not worth the yearly fee. I decided to cancel my card but was one week late in doing so. They still charged me the 450.00 fee and interest during the contestment period. I cancelled my card when I sent the request to cancel the membership but they continued to say, "We are cancelling your card." I have now paid over 500.00 for a card cancelled in october of 2016. My many other cards seem to have just as good services for no cost. I strongly urge people by my opinion to avoid this scam. No prestige in holding this card.
American Express Platinum Card (amex) Company Profile
Company Name:

American Express

Website:

https://www.americanexpress.com/