Bank of America Credit Cards
We are official Bank of America reps, here to help, listen & learn from our customers.
Consumer Complaints and Reviews

What gives BoA? I went to activate my credit card which I have had since 2002 and got routed to an insurance company/collection agency, no mention of BoA, and a shaded choice of dialogue with a message "this is to collect a debt." It was horrific and I hung up and activated my card on the website. Is it now your practice to make paying (on time) credit card customers feel like deadbeats? Can't take the time to customize a message for your promptly paying customers?

Crooked Bank of America. BEWARE!! If you have a Bank of America credit card you are at risk of it being canceled without any notice other than your card stops working. Consider being on a trip, maybe overseas and suddenly being unable pay your bills. After literally hours on the phone trying to find someone who doesn't have an attitude or trying to find someone with a little more intelligence than an amoeba, I was told that they are "closing accounts without any notice for their own reasons", no explanation other than "for their own reasons" was given.
Further, I was told their policy is to deliberately not inform the customer in advance so the customer doesn't run up charges in advance of them closing the account. In short even if you have been a customer in good standing for over twenty years as I have been, having done over $2,000,000.00 worth of business with them over that period, your account is current, and have never failed to make your payments on time, you should no longer depend on your Bank of America credit card working. Do not cancel your account with them as that would adversely affect your credit score. Maybe make one or two small purchases per month or quarter if you wish or simply stop using their card altogether, pay off your balance and use cards issued by other banks. If Bank of America closes your account it will have a negative impact on your credit score but at least you will not be left in a bind.
These people are unethical, slimy and will cheat you if they can, not only regarding credit cards but on checking accounts, loans and mortgages. I have ordered that any accounts my companies have with Bank of America to be closed and ordered all employees to never charge any business expenses on their personal Bank of America accounts. You have been warned. Beware!!

I have been a customer since 1994 and recently opened a Travel Rewards Credit Card account. I was informed I would get 20,000 bonus reward points if I met certain spending criteria in 90 days of opening the account. I did this and received no bonus points. I called the bank and they opened a "dispute" with me. All they could say is "we do not see this offer on your card" but here it is for the whole world and the only reason I signed up. I have been informed they are sending me a letter to notify me of the dispute. Amazingly bad customer service response or was it just a bait and switch!

I set up auto pay for the 20th. The bill is due 18th. I was paying early. It must have confused them because they charged me a $20 late fee for paying early. Why would you schedule your payments two days late?

My first credit card was a Bank of America card. Had the card for 15 years. Long time customer, never missed a payment, treated the card responsibly. I have an 800 credit rating and a great job. The card had an annual fee, was a no cash back card. I called them to see if the fee could be removed since I've been a long time customer with a great credit rating (I have 2 other credit cards with 10,000 dollar limits, and I get cash back bonuses on those cards, no annual fees, so I assumed this would be an easy request). Oh no it wasn't! I spent an hour on the phone waiting before getting to talk to a slightly friendly (but also inept) CS rep. The lady said she thought it likely they would remove the fee, and that I would get a letter confirming this in a couple days. About two weeks later... the letter comes simply stating that the fee would be postponed 1 month.
Thinking there was a possible mix up or some confusion I called them again, waited another hour, and this time talked to a rude (and also inept) CS rep who said they don't remove annual fees on cards. I called ** on that and canceled the card (didn't need it anyway). About an hour after that I got called by their retention department... I promptly told them to stick it where the Sun doesn't shine and that they don't deserve me as a customer. Horrible business, there are much better credit card companies out there who are willing to give you better deals, but also treat you like a person. BOA does not care about their customers, even long time customers and should be ashamed. Canceling the card was a great idea, as I got another offer shortly after with a cash back bonus, no annual fee, and a substantially higher limit. Avoid BOA.
How do I know I can trust these reviews about Bank of America?
697,568 reviews on ConsumerAffairs are verified.
We require contact information to ensure our reviewers are real.
We use intelligent software that helps us maintain the integrity of reviews.
Our moderators read all reviews to verify quality and helpfulness.
For more information about reviews on ConsumerAffairs.com please visit our FAQ.

I have been a CC holder with Bank of America for over 16 years. A year ago I was notified that a BOA CC was being reported to my credit report as going over credit limits. When I called to discuss this I had no such card but was told I was a guarantor on the account. I closed the account that was created by someone in my family according to BOA. I told BOA all the information. I gave BOA all my pertinent info. Months later BOA then offered me a CC via NCL's. I applied for the offer, BOA gave me a CC with 24% interest - stating that I could have a new account but that because of my Credit rating I had a high interest rate for it. I ran my credit report and found that BOA was reporting that I was not paying the loan which six months earlier had been reported.
This is the clincher and will be reported to the banking authorities - BOA reports your credit as bad pay then offers you a Credit card at egregious card rates!!! SO... after being on hold for on three different occasions for over a total of 10 hours, they would not call me back to tell me what they are doing about it etc etc. DO NOT GET A CREDIT CARD WITH BOA!!! As a 16 years customer I got treated like I was a bad pay person and made to feel like I was the thief!!!

I got an invitation to apply for a master credit card which I did. The representative asked me if I wanted to apply for the master card after I gave the code I had, I said yes. Didn't know she was referring to another one. I realized the mistake when I asked her about the $200 credit on the card. She told me it doesn't apply for the one she applied for. And I told her that was what they sent me in the mail. This was not the one I wanted but the one they sent in the mail. She put me on hold to consult with someone. And I was thinking if I have to reapply, my credit would have been checked twice and, was waiting for her to get back on the line to tell her I want to keep the one she applied for. When she got back, she read me the conditions to cancel and asked me if accepted them I said no, and she told me she processed the cancellation already.
I was like, "Why are you then asking me if I want to cancel when you already did it without my consent?" So I had to reapply for the same card twice that day and guess what? I just called to know the outcome, and they telling me she put in a duplicate application under the same code, reason why I wasn't approved. And they trying to get me to reapply for the same card meaning pulling my credit 3 times in a week??? You people are not serious. You guys want to mess up what took me months to build??? Am taking my business somewhere else. All you who want to apply be careful.

I have two Bank of America Credit Cards and they have both been reported to the credit bureaus as late for different reasons. The first one was reported 2/16/16 for being late. This account was paid two days later. The problem was I was having problems making my payment online and when I was finally able to make it online it went through late. I have tried to dispute this with them that I had the money and that it was an error with them processing it however they say that it "Appears that I did not have the money!" How is this an assumption that they can make about my finances as I do not bank with them. Anyway I have been trying to dispute this with them and they will not take it off my credit bureau reports.
The second time they dinged me was on my other card. They say I did not pay my account. However I have paid every month and have "proof." I figured it out however. They said I did not pay because the minimum was $2.00 less than they told me to pay. Again! I had the money but the representative told me that the minimum I needed to pay was $105 and not the $107 that was past due. Again, not my fault and I paid what I told to pay. I mean really if I had known that then I would not have called to inquire about what I saw on my statement. This last incident happened recently and I am really tired of being taken advantage of.

I overpaid my balance for my Bank of America credit card. I had to call them several weeks later to inquire when they were going to send me my refund. They sent me a refund for the overpayment several weeks later, yet they then charged me a finance charge. I called and spoke with a manager who would not remove the $24 finance charge for me. I had to close out the account. I will no longer do business with BoA.

I had credit card with zero balance. I'm checking my account to find out I'm on negative $371.85. Called bank... long story short - they said they will send me check. Obviously check never arrived. Called again. They said they will refund me the money... that never happen as well. Called again to find out they have no clue what I'm talking about, they don't see on their statement that bank took this money and now I owe them $371.85.

Even rating one is waste for this service. I lost my credit card and got charged without my authorization. First I called to customer service to block my card. They told me 'Your card has been blocked,' even after 4 days it shows active and again tried to call customer service. I was on hold for hours but couldn't connect to customer service.

I was 6 hours late on a payment and I was charged 25.00 dollars. Worst credit card ever. People please don't get one. This bank will not give a good amount of credit but charges the most that they can. Please stay away.

They require that they verify your account by making 2 small deposits. Apparently you are suppose enter those amounts somewhere on their site. I believe I did that and was able to make 5 payments from this account. Now it is suddenly locked and says I must verify the account again but because it is locked, I have to do it on paper. This was the 2nd bank account I setup. The first one I setup locked after 30 days because I was unaware of the verification process. I will never use this card again and will be paying if off shortly. No other credit card I have used has ever been this difficult to pay!

BankAmericard Travel Rewards Visa Signature worst credit card ever. I overpay the card, the computer got frozen. I called the company. They offer several time to deposit my money back on my debit card, several customer services give me five times confirmation numbers and promised each times that the problem will be resolved in 3 business day but it never happened. I never got back in my debit card the 416,67 dollars that I overpay neither I got credit for it. BankAmericard Travel Rewards Visa Signature made frauds with money and services. Do not apply for it. Do not used it!!! I will place this complain all over the internet.

I have apply your BoA and Alaska Airlines Visa card because I try to book my ticket to the Oregon. Right now I am upset because I see the annual fee charge $75.00 which I am not aware of it. I did not prepare of this and did not have budgets for this. I think when I book the ticket and you ask me to apply online did not emphasized very well on the annual fee. And I did not even received my $100 credit back yet. You already want me to pay the annual fee?? Did not make any sense to me. I would like to make a complaint about this. I just want to warning everyone. Thank you.

My wife and I applied for a couple BofA credits cards. After a few small purchases on these new cards all our cards were suddenly declined without any warning. I called the 1-800 number on 10/31 and they said they'd fix the issue. They failed to do so. I called again on 11/1 and they said they'd fix the issue. I made one small purchase to test the card and it went through but after that all cards were subsequently declined all over again. I cannot get a straight answer on why and they seem totally incompetent. I've never had this much problem with using a new credit card. I'm terminated every card, account and any future dealing with BofA.

I have been banking with Bank of America since 2002 and recently in the past three months when I log into my account I see credit card offers. Last week I went into a Bank of America to talk to someone about the credit card offer that I was interested in. They were really nice and attended to me promptly but they turned me down for a credit card and offered me a secured card with them. I am not happy with that decision they made. For as long as I have been with them I feel they did not want to offer me an opportunity. I also bank with a credit union since 2012 and they gave me a car loan just the beginning of 2016 with no problem for a substantial amount I was not even expecting... I am wondering if Bank Of America Turns down everyone.

I received a boa credit card in late may of this year, picked this card to specifically for the rewards. It had a high interest rate but was willing to pay because I am also trying to rebuild my credit. This was a pre approved card. When I got all the info in the mail with card I also decided to open an account with them (which they sent along with the card info and suggested that I could put my reward points in there, which I thought was great).
Well my first payment was on July 4, 2016, I tried to go into my online banking to make a payment. For some reason would not let me. Kept telling me I didn't have an account (although I was signed into my account). Long story short called them on July 5th, gave them my bank info and made payment (actually more than what was due). Come august 4th went into online banking again and same story. Couldn't pay online. Called the same day and made payment through same account (our personal banking account through a credit union).
Sometime around late august I got an email stating I owed for last 2 payments. I immediately called and was told they couldn't process either July or August's payment due to wrong info I gave them. The customer service person was okay and helpful. They agreed to drop all late fees and I gave them my debit card number instead being there was a mistake made on my part or their part with routing number. I was also told when still trying to pay directly through bank they never heard of a bank account with 5 numbers in account. I explained it was a credit union and I got an okay. Well someone made a mistake. That's when I gave them debit card authorized July and august payments and also authorized one for September.
Also requested paperwork to be sent to my house since I had trouble paying online to have payment automatically taken out every month. At this time I also told them I signed up to open bank account with them but never received any information except for a statement online for minus 20 dollars for not keeping a minimum of 250.00 in my account which was never stated at any time in original paperwork about 250. Minimum. I told them I wanted to close this bank account as I was just using it for reward money because I wanted to surprise my husband with a trip for our 35th anniversary next year with part of reward money and by transferring 250 out of my credit union to boa account would defeat the purpose, so they agreed to close bank acct and I thought everything was settled.
Payments were made pre payment approved for september and awaiting paperwork in mail for automatic payment from debit card each month. Imagine my surprise when I go to use card two days later and it was denied!!! They closed credit card on me stating I was late on 2 payments, this is when I got furious telling them that I was all caught up and paid 1st and 2nd payment on time. Remember 1st payment was due in early july and I got notice that boa payments did not go through via email almost at the end of august. As I stated earlier I thought everything was fine. They never once told me they were closing card. I had to go to store and be embarrassed in store.
When I called they apologized for not telling me. Must of been an oversight on their part... How can they close card when I was all caught up and payments were made on time but they did not notify me until late august that these payments did not go through and had the audacity to blame it on my credit union or I gave them wrong routing or bank account number. I want to file a complaint with the FDIC because I believe they decided to close credit card because I closed bank account with them. Also at this point I had 15.00 dollars in reward points which they said I lost them. I know 15.00 is not a lot but I believe it is unethical and misleading. I asked if 15 could go towards a payment. They said no because it is not in a boa bank account. Because of this my credit score tanked because they reported it as a closed card due to late payment.
If they would of called me or sent an email the minute they realized a mistake was made in july with 1st payment I would of cleared this up right away. As I stated I never knew anything was wrong until email in late august that payments were not processed due to a mistake... Then I clear it up and give them authorization to take september's payment from debit card while awaiting paperwork for automatic withdrawal. I need help because I believe this is bad fraud. I want to file a complaint with fdic and not sure how to do this. I am sorry this is so long and I know I repeated myself but I believe they mislead me in many ways and as I said my credit score went down almost 200 points because of this within a week! Can you please help me where to go from here?

I have been a Bank of America credit card holder in excellent standing since 2003. I have always paid my balances in full and on time, and have never been late with a payment. I've had the AAA Diamond Advantage rewards card, which rewards you with a $50 check written out to AAA once you've earned 5,000 points (1 point per dollar spent). My billing cycle ends on the 27th of each month. As of the end of the Sept 27 billing cycle, I had 4,509 points earned in rewards points. That means I would need to spend $491 to earn 491 more points to come to 5,000 points.
During the beginning of October, I charged $550 to my credit card account AND PAID IT IN FULL ON OCT 19. This adds up to over 5,000 points (5,059 points to be exact) earned. When I called Customer Service on October 20 to request that the $50 AAA check be sent out to me, (I currently have a car in need of a tow and need to renew AAA membership), I was told by a manager that I would have to wait until the end of my billing cycle (1 week from now, October 27) and then it would take 14 business days (~ 3 more weeks) for the check to be delivered.
I am dissatisfied with this because: (a.) I am a long-time customer of Bank of America, as well as long-time credit card holder, (b.) I carry no balance on my card, and all charges have been paid in full, (c.) there is no reason why I should have to wait until the end of their billing cycle to request the rewards check when all is paid off, (d.) 14 business days (3 weeks) to deliver a check in the mail shows what an antiquated system BofA is still using, (e.) there should be a better system in place where reward money (to AAA in the customer's account, or to the customer directly) is delivered electronically as soon as it is earned - and it should be earned as soon as the charges are paid, not when BoA determines the end of the billing cycle is, (f.) to have to wait 4 weeks for rewards money that other banks would send electronically within 2 days is no longer acceptable.

I got an email from B of A that unusual activity was detected on my credit card acct. I had a transaction (to buy gas) declined around this time but I thought it was because I was reaching my credit limit. There were 3 transactions flagged on the email (1 was the declined transaction), but none of them had the city/state info for the business for me to identify whether they were valid or not. The email listed a phone # if I had any questions, and I called this # today to find out more about this.
After waiting for about 15 mins or so a person came on the line and started authenticating me. It started with what seemed like the usual questions but then she said that she saw that I had other accounts with B of A and I said I wasn't calling about these other accts, just the email re: my CC acct and asked if we could just proceed with what I called about, but she said she had to ask me about the other accts. I got frustrated and asked to speak with someone else. After another 5 mins or so, a supervisor came on the line and he said that he needed to authenticate me before proceeding, so I was expecting the usual questions again but he asked me for my driver's license, which the first person never asked for.
I said I never had anyone ask for my driver's license in an authentication process for a credit card and he said it was their policy. I told him that if it was their policy then the first person would have done that so this was inconsistent. I was getting more and more upset and haggled with him for several minutes but he refused to proceed unless I provided my driver's license. I asked to speak to his supervisor but refused. He offered to do the authentication by having me hang up and him calling me back but I refused to hang up because I had already spent around 40 minutes on the phone with them. He refused to do anything else so finally I hung up.
I then called their customer service #, and the automated speaker said that they had a list of 7 recent unusual credit card transactions and proceeded to state these to me. At least one was the same as one of the transactions on the email, but there were several additional ones and there was no city/state associated with any of these either. So again I had no way of identifying these transactions to assess their validity. After waiting again for about 20 minutes, someone came on the line. They said they were in the fraud dept. This person though actually was helpful and I was much calmer after talking with her. She said that I had already been automatically authenticated by their phone system. So this was 3 different authentication processes I went thru in about 1 hour. She gave me the city/state of each of the transactions and I verified them all as being valid.
She said that a hold had been placed on my credit card but that she had now taken it off. I asked why the transaction had been declined in the first place and she said she was unable to find this out. I thanked her for her help and l asked to speak to someone who could explain the declined transaction and to whom I could complain about the very frustrating and inconsistent authentication policies and the general unhelpfulness of the first 2 people a spoke with.
After about another 5 minute wait, her supervisor came on the line, who said that the reason for the decline was because the transaction was from a different state (Virginia) whereas I live in Maryland. I explained that Maryland and Virginia are right next to each other, that the gas station in question is only about 40 miles from my house and that people from each state have transactions in the other state routinely. He said that's the way their system works. I said that this is an incredibly stupid way for their system to work, that I've had their card for about 10 years and that nothing like this has ever happened before and that I evidently am going to have to go thru this laborious and very frustrating process every time I go to a neighboring state.
So, in addition to the long phone wait times: 1) terrible, inconsistent and very upsetting authentication policy; 2) idiotic fraud alert policy;3) fraud alerts that don't identify the transactions with enough detail for the customer to identify whether they were valid or not. After this experience, my impression of B of A is that it is a very disorganized and incompetent company with policies that are designed to make it as difficult as possible to help customers and to give their customers a very high level of frustration and that supervisors are completely unhelpful in resolving obviously unnecessary authentication issues for customers.

I went online to open a secured credit card based on an offer they showed me. When I read the info It showed, among other things, that the "credit" was based off of a deposit and amount of money earned. I applied for the card and waited to find out what the actual "credit" was. It turned out there was no credit, only deposit, and they took the money out of my account. Not understanding, I talked to a bank person who told me they only included income to make sure I could pay off card, so income was part of it. However, moments later, without knowing my income, he stated that if I had put down 4,900, the card would have had that balance. This proved that it had nothing to do with income and that the card was not giving credit, only the appearance of credit based solely, despite what they advertised, on income.
When I went in today to cancel, I was told it would take upwards of a month to get my money back. What took them a day to take, takes them a month to return. Meanwhile, I no longer have enough to make the down payment on a car because they are holding onto my money. This advertisement is vague and deceitful. If I had known the card was only worth my deposit, I would not have given my money in the first place. Also, after being so vague and deceitful, before they took money out, they should have confirmed that I approved of the outcome, which was no credit, only deposit. So now I will begin steps to remove myself from their business and advise others to do the same. Deceit is deceit, and B of A can clearly not be trusted.

We have had this card for over 20 years. We only have one credit card and we only have that because in America you are no one without a credit history. Recent security issues are making using the card a miserable experience. I appreciate that the company is trying to protect us but their customer service is so hard to deal with. It is almost not worth having the card anymore. We were declined for a purchase due to its size (we use the card for small purchases normally, the purchase was well in excess of our normal). I tried to call the only number available to me at that point to find out what was wrong. I could not get past the automated service that kept repeating that my large payment had been received, the balance on my card, and the available balance.
After much embarrassment I left the retailer without making the purchase. I spent 4.5 hours at the retailer to trying to make the purchase. When the card was declined, the salesperson cancelled everything. If I still want to make the purchase this morning, I will have to spend an extended period of time at the retailer again. I called the card services number again when I got home. I reached a man by the name of Kristin. He had me waiting for about 30 minutes during which time the only thing he could say was "I am working on the card" or "I am trying to get another security question". I asked repeatedly what he was doing. Yes he spoke broken English. I finally gave up and ended the call.
Surprise, surprise when I checked the card this morning it was still locked. I had to call again. I entered my card number twice via my phone keypad and then had to repeat it to the customer service person two more times. Very inefficient in the era of computers. Karen was able to unlock the card and I asked for permission to please use my card to make my purchase. My husband had already said yes, I did not know I had to call my credit card company too. I called a third time to lodge this complaint.
There should be a way to get through to a person when you are standing in front of a retailer trying to make a purchase. Public humiliation sucks. When I did get through to a person that person should have known his job and been able to articulate the process to me. I honestly felt like I had reached a scammer. When my card was still locked this morning, I felt like I was being punished further for not staying on hold indefinitely listening to Kristin breathe.
As an aside, for a company that is so desperately trying to stop credit card fraud someone needs to tell them that when I was sitting listening to Kristin breathe I could hear every word at least one other customer service person was saying. On at least one occasion, she repeated a customer's credit card number. My time is valuable to me. I spent over an hour on the phone with three different people and a computer begging to be able to use my own money. I believe this company has no respect for their customers.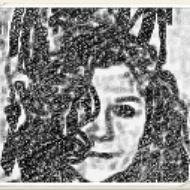 I've been trying to do all I can to repair my credit score and FINALLY I thought seems that I have been banking with them since 1997 I'd be approved for a secured card. I never imagined that anyone could denied secured card when you transfer money monthly to pay certain thing with it. I was upset at the disbelief. I had almost filled out a real line of credit when I thought no you shouldn't. So I put me and my roommates/best friend/caregiver lol name on the card. What would you think? I'm serious you can use it unless you very have money on it which I was going to set up a couple of Bill like Rent and other big ones so I do have to order checks until we're moved and settle down. To my point is that your own financial institutions would try to help improve your credit.

Offered me a promotion with zero interest 'til 2018 February. Purchases were allowed 'til mid September without interest. That's what the guy from BAC told me and I used it accordingly. However BAC gangster now are charging interest. I really think the right hand does not know what the left hand does at BAC and the upper management do that on purpose to screw the people out of their money. What can you expect from banks? I grew up in Switzerland and knew already then that banks are the biggest gangsters.

I was with BofA for a little over 3 years and have nothing but bad to say about them. Every single number listed on their site is just all automated and never gives you the options you need and never routes you to an actual person to talk to. The only way to get an actual person is to initiate a chat and that can be a long wait in itself. You can't even reach someone at a branch.
They are horrendous with protecting you from fraud as well. I had a debit card and credit card and had to replace each at least half a dozen times due to fraudulent charges and activity that occurred systematically on both of them. They also love to just charge you fees at random. Like for example I did a payment to my credit card on the due date and that same day I was charged a late fee. I had to initiate a chat to get the fee lifted. They just love to make money and do not care about their customers. The pure fact that they send your new card through the regular mail is another sign that they do not care.

I am used to endless hold when calling credit card companies about billing questions. But I had a fraud situation and BoA was essentially unreachable. I am cancelling the card.

I closed the credit line on 6/2, I had the account fully paid off. 6/10 Bank of America reopened my account to charge me $12. On 7/20 they took the charge off and assured me the account would be closed in 24 hours. Just got a statement in the mail the other day. 8/10 Bank of America charged me $1.50 interest on a zeroed out closed account!!! Does anyone know a lawyer I can contact about this? I don't want this company anywhere near my financial life!

I wait until I receive my ebill notification from Bank of America credit card to pay my bill. They post a little bell next to your credit card on your online banking, letting you know that a new payment is due. As soon as I see that, I automatically pay my bill. (Same day) What is happening is they are actually posting an ebill on the same day that the statement is processing. If you then click on it and make your payment, it is actually being posted as an additional payment for the previous statement period, and not on the new statement period you are currently in, per the ebill you just got. The problem with this is, that you assume when you make your payment for the current bill that was just posted that that will be your payment that is due for that Period. Then when you log back into your online banking, you will still see that a payment is still owing.
I have called them several times on this and they refused to understand that they are posting the ebill a day early and prompting customers to make the payment that day when in actuality they shouldn't make the payments till a day later. This basically forces people to make two payments that month in order for them to show that their account is current. You have to know that the payment that was just made does NOT show up on the old statement but does show up as a "current" payment transaction. Even though they posted in old period I have to note that the payment that was just made does not show up on the old statement but does show up as a transaction for the new statement. Even though they posted in old statement period.
This is not right. We are basically getting forced to make another payment to ensure that you have a payment that post in the new statement period. Please note, that this is not a past due situation. I pay my credit card the day that I get the ebill. They are simply sending out the ebills too early indicating that you owe a payment. When you go to make that payment if you happen to make it on the same day the bill comes out it applies it to the old statement. Even though it is a new ebill. This then forces you to make an additional payment for that period otherwise your account shows late.
Please note, that this is not a past due situation. I pay my credit card bills the day that I get it. None of the payments are made late. They are simply sending out the ebill too early indicating that you owe a payment. When you go to make that payment if you happen to make it on the same day it applies it to the old statement. Even though it is a new ebill. This then forces you to make an additional payment for that otherwise your account Will be late. It is a simple online glitch, and they refuse to fix it!!!

Bank of America credit card is charging interest, computed daily, on the credit card balance that is open during the grace period to pay what is due. No way will I continue with this credit card.

I have come up with a viable past time while you are on interminable hold waiting to speak to someone on the phone in the fraud division. Google what the executives at BOA are making in compensation. Then maybe it will become clear why there are underpaid, overworked people trying to handle customer complaints -- of which they are too many to mention. I bet the only thing that is a hassle to these executives is getting to get the heliport on Fridays to book a seat to the Hampton's. My mother gifted me some BOA stock when she passed away. She was using this stock to supplement her social security income. I watched that stock go into the dumper where it has basically stayed all these years. I have kept it as a memory of her but at a penny a share, she wouldn't even have been able to get a decent lunch out of that.

Beverly HarzogCredit Cards Contributing Editor
Beverly Harzog is a nationally-recognized credit card expert, consumer advocate and author. She's appeared on Fox News, CNN Newsource, NBC New York and more. Her advice has been featured in The Wall Street Journal, USA Today, Money Magazine, CNNMoney.com, The New York Times, Kiplinger, Real Simple, Time.com, Family Circle and much more. More about Beverly→

Bank of America is one of the largest financial institutions in the country. It's a global leader in wealth management, corporate and investment banking and more. Bank of America is very convenient because it offers 4,700 financial centers and 16,000 ATMs. The bank has 32 million online banking users and 19 million mobile users. It has been working with customers for more than 200 years.
Cash rewards: Bank of America offers several cash back credit cards with good rewards, including one for students.
Secured credit card: If used responsibly for 12 months, it's possible to graduate to an unsecured credit card with Bank of America. The 20.49 percent APR is a little high, but it's not an issue if the bill is paid off every month.
Credit card for paying down balances: The BankAmericard Better Balance Rewards credit card lets you earn $25 per quarter when you pay more than the minimum amount due, up to $100 per year.
Zero percent introductory offers: Several cards have these offers for purchases and balance transfers. Read the terms and conditions carefully so you know when the promotion ends.
Sign-up bonuses: Many of Bank of America's credit cards offer generous sign-up bonuses if you meet the spending requirements within the time requirement.
Well-designed, user-friendly website: The bank has made it easy to view the rates, fees and rewards for their cards. This makes it easier to understand and choose the card that's best for you.
Reputation: Bank of America is a trusted name in the credit card industry.
Convenience: It has branches all over the world that are easy to access.
Best for Consumers who are looking for either travel or cash back credit cards. Also, those who carry a balance and want incentive to pay down their balances.
Bank of America Credit Cards Company Profile
Company Name:

Bank of America

Company Type:

Public

Ticker Symbol:

BAC

Year Founded:

1992

Address:

100 North Tryon St

City:

Charlotte

State/Province:

NC

Postal Code:

28255

Country:

United States

Website:

http://www.bankofamerica.com/