Consumer Complaints and Reviews

2 deaths in the family in 1 month, tried to work with these people, set up a re-payment plan and they ruined my credit score! I had A+ credit, missed only 1 payment and yet my credit report shows 3 missed payments! I have sent letter after letter and they do not respond, they want me to call and I say no, I do everything in writing for record keeping! I will go all the way to the top of this company if I have to taking down anyone in my path to get this resolved! They care nothing for their customers at all! Just want your money that's it!

In December my daughter lost her Target REDcard. We did not have the account number, no online access and wanted to make a payment. One calls the number for Target's REDcard and it asks for the card number -- it is an automated system that does not allow one to enter their social security number instead. It offers nothing except for the option to enter the card number. Both myself and my daughter drove to different Target stores. The store staff cannot accept payment for the REDcard??? Why??? Other credit card companies allow one to talk to a human. Not Target. When I called Corporate I spoke with a series of rude, confrontational and staff not interested in my complaint. They treated me like a deadbeat. Avoid Target credit cards. They run the program like idiots.

Target's REDcard is the most horrible card experience ever. The company's late fees start at 35.00, and continue to add on 50.00 fees. After giving them my banking account number after 3 months of alleged payments they told me they had the wrong account number and that I had late fees because of that. So I closed the account. When I went to pay them the full balance in which I got a reference number they called me a month later to tell me they had the wrong account number again. I have never been so frustrated in my life with a company. If they had let me know immediately there was a problem instead of giving me bunk reference numbers I could've avoided these fees. I see it as a hustle. They want you to keep racking up interest and fees so they can get as much as they can. I just paid them again, this time with my debit card, hopefully they take my payment and I never have to deal with them again.

I got a letter from Target saying they would take my Target credit card because I have not used it in a long time (7 months). I prefer to use cash. However I went to Target yesterday to PURPOSELY to use it. I spent $90 then forgot to use it! Dummy me! Any other time they ask me if I'd like to use my card. I don't use it cuz I always forget my password... how embarrassing is that?

I have had a Target Credit Card since 2009 - I recently logged into my account, paid my bill and submitted a question. My question was, "IF I lost my card, are you able to go to the store and request a new one, or would I need to report is lost and request a new card via mail." So guess what Target does, instead of answering my question, they shut down my access to my account online, block my freaking card, don't contact me in any way. So annoyed!!! Do I really want to call in and go round and round with some moron who barely speaks English telling me my card was reported stolen. I NEVER reported it stolen.
Also, it tells you to call a number which is automated system that you HAVE to have your card number to get through. So, I have my card number, I have all my personal information and still cannot get unblocked? I asked a stupid question, while logged into my account when I was paying my freaking bill - Are criminals going to log in and pay my bill for me?? Effing morons. I'm paying off my card via snail mail and I will never deal with target again. Thank you for the ** customer service not only via your website, but when I called in to correct the error. Absolutely brainless employees.
How do I know I can trust these reviews about Target?
744,488 reviews on ConsumerAffairs are verified.
We require contact information to ensure our reviewers are real.
We use intelligent software that helps us maintain the integrity of reviews.
Our moderators read all reviews to verify quality and helpfulness.
For more information about reviews on ConsumerAffairs.com please visit our FAQ.

I was balancing my checking account when I noticed two NSF fees, processed within a week for a Target balance. I called my bank and was informed that my Target Debit card had in fact attempted to collect funds. When I called Target I was informed that Target had in fact attempted to collect funds for a purchase I made. This began a twenty minute conversation concerning the fact the Target Debit Card was in fact not a debit card but a check card and that purchases made could take 1-4 business days to process, because the card was like a check. When I explained that I was told the card was a debit card, ie. if the funds were not available the card declined, the customer service rep. told me I was misinformed.
The card is a check card and my terms and conditioned clearly explained that if purchases were declined they would make 2-3 more attempts to retrieve funds. This would make sense, if I paid with a check or was paying a credit card bill. Bear in mind Target did not send me a bill for the balance. My recent bill stated I owed them nothing. Which would make sense, because I have a debit card! Target refused to refund the NSF fees, insisting that was an issue with my bank. So far I have been charged $60.00 for a $45.84. Do not get this card. It is not what they say it is.

After years shopping at Target I finally was persuaded to get a Target credit card, and it went downhill from the very beginning. The process did not take "2 minutes" as was promised. It took about 20 and held up the line for other customers. I was told that my receipt that day would serve as my card until my card arrived, in case I wanted to shop again. Lie #1. I tried to use my receipt twice and both times was told I could only use the card. My card never arrived. I called a month later and they said it should have arrived at my address in Texas. (I live in California and Texas.) It did not arrive either place.
After another 2 weeks I called and said to cancel the card; it wasn't worth it. I was transferred to 2 different people trying to get me to keep the card I never received. I declined. I confirmed my address was in CA not TX. The rep never told me I had a balance on the account. Lie by omission. I would think when closing an account, the company has a legal responsibility to tell you if you owe anything. It had been so long since applying for the card I'd forgotten that the groceries I bought the day I applied were charged to the card that I never received. Cut to: 5 months later I am back in Texas and there is one bill from Target. No card. One bill from August, 2 months after I applied for the card and 1 month after I canceled the card. Only then did I realize there was a balance on the card.
I called immediately because I thought someone else had received the card I was supposed to get, but was told I owed $95 for the in-store charges, but over $100 in late fees and interest. I paid the amount for the groceries, but told them I never received a card, only one statement to the incorrect address, so I should not be responsible for the fees. After 3 phone calls, confirming my address again, and speaking to a supervisor, I got nowhere and asked where I could write a letter to dispute these charges.
I wrote a letter to headquarters and received a letter back a month later (to my LA address) saying there was nothing they could do about the late charges. I called to just put it all behind me and pay them, and found out they were STILL CHARGING ME, after 6 phone calls, giving my LA address 6 different times, and writing a letter to dispute these charges, NOT ONCE was I told that my account would continue to incur fees. They kept saying "Per your cc agreement..." Well, i never received a cc agreement!!! I can not believe it is legal to intentionally not tell a cc holder that you have a balance or will incur fees after so many attempts to cancel a card I NEVER RECEIVED. What a horrid, unethical company.

I spoke to a Target representative to close and pay my Target Red card account. 8 months later I receive late fees. I call the customer service department to discuss what these late fees are about. I spoke to 5 people and each one said they will make a case. Every time I asked for a supervisor or manager I was referred another case number and advised I would get a call from a manager within 24-48 hours. A week and 3 days later I am still calling. Representatives are rude telling me why did I miss the call I was waiting for from a manager within the 24-48 hours. I finally get ahold of a corporate manager named Sarah and was very rude telling me that they will not help me with this account that was clearly closed 8 months ago.
My experience was very horrible. My advice to customer Target cardholders and those considering applying for one is to be aware of the late fees and the bad customer service. If you thought you closed your account, PLEASE make sure and call that it is closed. Clearly the representatives aren't here to help the customers but make money.

I have had many credit cards and perfect credit with lots of $ in my bank account to pay balance in full which I do on all credit cards. I have never experienced such awful customer service with an issue. They fully know what they are doing and it is a scam! The same as everyone else's complaints, charged a returned payment fee of $27, after signing up for auto-pay online. They do not alert you until after the due date that there was a problem with your account setup. I thought maybe I made a mistake and put in a wrong #, which they should alert you to if that is the case. Then I resubmitted bank info and the same thing happened.
Nothing online makes sense, you can not see your statements, you can not get to a representative until you reach the point of total frustration and threats, and then they email you that you need to hit # # # to get to a representative. This is consumer fraud at its finest, under the disguise of a well-loved and trusted company like Target. Terrible customer service. I closed my account and will no longer be giving Target my business or $.

Horrible RedCard customer service. I paid my account online. I put my bank routing number and checking account number in to pay my bill. I have had 2 return payments and they put my account into collections. After researching, it is discovered someone else's bank account is now attached to my account. After 5 hours, several rude customer service reps, being hung up on, I am told the only way someone else's account info is on my account is if I put it there and they won't help with glitches in their system. There is clearly a glitch in their system but they refuse to look into it further and fix it. They explained it is not their system error.
I never received notice that there was an issue with my account and returned payments from wrong bank account until after they put it in collections as I had paid it off and statements up until they put it in collections said $0 balance. It is possible that if you use their online system that your bank info could be compromised and they refuse to acknowledge it. Horrible customer service.

After being a card holder for over a year I have made every payment on time but noticed if you pay your payment on the actual due date and not prior to they will still attempt to add a late fee. Simply dishonest!

I have had a Target REDcard for 5 years. My payment history is spotless. After having fraud on my bank account I closed the account and opened a new one. I updated all auto pay accounts I have. Today I got a text saying my payment was missed. After speaking with Jennifer who couldn't have been nicer I was told that even though they had my new account on file doesn't mean it's connected to auto pay. So why would they want bank information if not for auto pay. She explained it's a two step process, which of course tells you this NOWHERE on their website!!! So now I have a return fee of 35.00, of course they can't refund it, easy way to make money Target. As soon as I can I'm paying off this card, cutting it up and sending to their Corporate headquarters, not that they care as they're sitting pretty with all the money they're stealing from consumers. Shame on them!!! Beware of their unethical practices, it's not worth the 5 percent!!

I just want to leave some feedback about my, so far, negative experience with the Redcard. We got a little behind on payments when my husband was laid off early 2016 and was out of work for several months. We have been getting caught up and worked out a payment plan. Well, apparently, even though we are on a payment plan Target is continuing to tack on $35 late fees! My payment plan payments are on time, but the only response Target gave me was that I am still technically behind and they will continue to charge late fees until I'm no longer past due.
So basically each time I make a payment, they will tack on $35 late fee and it'll take me 10 times longer to get this paid down... which I am assuming is what they hope for, so they can continue to charge late fees each month. Currently I pay $25/month and I get charged a $35 late fee each month... so basically I get $10 further into debt each month and I will never be able to pay this off, unless I can pay larger amounts each month. I love Target, but I am incredibly disappointed by this!

When I moved, I updated my address with REDcard over the phone. They read it back to me, and it was correct. One day, my REDcard was declined at the register, so I logged into my account to see what was going on. My account had late fees and interest charged to it even though I always pay the balance in full. It turns out that they changed one digit in my address, which obviously caused the next statement to never be delivered to me. A little research showed that there is an established pattern of Target making these "mistakes" because they know they'll be able to rack up a bunch of invalid late fees. The customer service reps are trained to do this. It is intentional, and it is evil. The people who run REDcard belong in prison.

My experience was very similar to many other reviewers. I have 2 credit cards besides this Target store card. Always pay in full ahead of time. Like previous reviewers - I didn't get a bill statement in November, so I made a phone call and was told that I have credit from returned merchandise, therefore do not owe anything. In December I received a collection note with a bill and penalty fees. When I called - I was also told the same: "we mailed you and didn't get your statement back. Besides, we can't do a thing since the account is in collections. I will look into a class action suit. Anyone wants to jump the wagon?

Over the past few months, my previous Target Credit Card had expired and I applied for a new card from the store to take advantage of the 5% off purchase rate. I made a number of purchases over the past 2 months and as had been previously the case, waited for my bill statement to arrive in the mail. Then during the past week, I finally received such a statement - only to realize that I was now delinquent for 2 past billing cycles and charged a late fee as well as cumulative interest. I immediately made contact with Target explaining to them that there was a big discrepancy with the overdue payments owing to my not being notified by them via the mail. Absolutely no consideration was given, barring the removal of the interest fees which were minute compared to the onerous "late fees" charged me.
Astounded at the lack of consideration and indifference to what was clearly to me a 'failure to communicate', I made 3 separate attempts to plead with this outfit to absolve my late charges as I reiterated again and again and again I NEVER RECEIVED MY BILLING STATEMENT. The upshot was thusly that "our department indicates that the bills were sent out... etc." And that it was incumbent upon me to prove differently. In over 15 years of owning several credit cards, I have never missed a payment and have actively maintained a credit score of 775-810. Whenever I have had a past dispute in a parallel scenario with other credit cards and businesses, without exception accommodation and resolution was attained to an end positive result.
The attitude and 'scripted' unintelligent responses I was given from Target Credit Card reps were abject and reflected a complete lack of consideration for the customer. I even managed to speak to a supervisor agent, who like her underling predecessors, came across as an automaton with no cogent explanation towards what I construed as harsh and draconian measures towards what was an honest oversight. "We don't think it's appropriate to make special consideration for one customer as this would be unfair towards the rest of our customer base." I was duly informed, after emphasizing that this whole fiasco was predicated on my not receiving their bills. I implored them to reason and diplomacy and was completely shot down for my efforts. I specified to them that I had a sterling track record for making timely bill payments with them and other outfits as they could examine for themselves - but all to no avail.
I know that it's been said before, and elsewhere in other circumstances but believe me, I mean it when I say I am absolutely *DONE* with Target as a business, period. And I will do everything in my power to advise anyone willing to hear my testimonial about the shoddy treatment I received. If Target were as proactive towards encouraging its customers towards signing up for email and text billing alerts as it is towards pu$hing their asinine RedCard, this incident would have never happened. I assumed to my detriment that the delayed bill I received was attributed to the closing of my previous card and reopening of as new one as they phased out the previous card after inactivity. My mistake - and theirs.

I always pay on time for my Target Redcard Mastercard and pay off 100% of the balance. Recently I had a roughly $1164 balance and paid it off in full from my Wells Fargo Bank account on 11/14/2016. Almost half a month later on November 29th my card was declined at Target when trying to use it for the 5% discount. I had put maybe $300 of other payments on in the days after I paid the balance. My Wells Fargo payment showed it had been debited on 11/14/16 for the full amount of $1164 yet when I called Target Mastercard Redcard customer service they told me they had a "hold" on my card because it had a "big balance" since funds had "not yet been received" (almost half a month later?!).
I escalated it to a supervisor who pretended we had a bad connection on the phone line and eventually actually hung up on me. I called back again and the same thing happened a second time, the supervisor hung up on me and claimed to have a bad connection when I said I wanted to cancel my card. When I got home I called again, and the SAME THING happened, I was escalated to supervisor and she pretended to have a bad connection again (I was in my home at this point where I have never had a bad connection).
I asked to cancel my card and she hung up on me. They did remove the "hold" on my card and I can use it, but I think some type of financial trickery is going on at this company because they are holding funds for over half a month. Customer service pretends to have "bad connections" and is rude and will hang up when you question them or ask to cancel your card. In my belief some type of dubious financial scam is going on here, and it is very intentional. I intend to cancel my card if they let me.

I just need to change my address. I have called twice, been put on hold 4 times and I have been on the call for 30+ minutes and running. After reading the other reviews I don't think I am going to accomplish this simple task. Who can we report this to that would make the much needed changes here?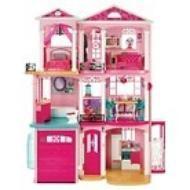 I ordered a Christmas gift last night for $176.00 online and was looking at more to buy but decided to wait until the next day. Let's just say the credit limit was $2300.00, but received a letter in the mail stating that I haven't used my card for a year and I would have to use it within the next 2 months or the account would be closed and my credit limit dropped to $200.00. I never got any notice from Target about this until it had already happened, glad I didn't make any other purchases or it would have been over the limit of which I knew nothing about. I'm guessing they don't want my business for I buy things when I want them not to just satisfy a credit card account.
I called the number on the back of the card and talk to a woman about the situation and she stated that it was a security ordeal that if you don't use your card within a year this would happen, now here it is close to Christmas and I was going to buy more but not now. I ask to speak to her supervisor and a woman named Jennifer answered the phone and basically said the same thing; however. She also said that they review your creditworthiness every month and need a call from you every year or before to give them your income to keep the credit that you have. I ask her why I didn't get an e-mail and she said they don't e-mail. I ask why then didn't they send me a letter before this happened and she said they don't do that either and it was policy that I should have known about.
Jennifer stated that if I give her my income for verification that they (whoever they are) would check it out for a credit increase of the $200.00. I ask her if they would have this finish before Christmas and she said she has NO idea but I would just have to wait. I told her that Target must be doing great financially for they don't need anyone's business since they just drop customer's credit without getting a hold of them before. I will probably wait on the increase and cancel the card a couple of months later for I don't really need their card or need to do business with them anyway. I think that this is a poor way of doing and keeping customers.
You have to buy something that you don't want or need every 10 months or so. If you don't buy anything within 14 months your account will be closed. I have several credit cards and I'm lucky that my credit is excellent, none of my other cards close the account for lack of use. The other companies must know that eventually I will use their cards when I need or want something not to just satisfy their wishes to keep the card for something I don't need or want. The moral of this write-up is to inform all customers of Target's practices and that I will NO longer be doing business with them again. It is nice to know that Target is doing so well financially.

I had the worst credit card customer service I have ever seen trying to reset my account password. They ask you for all the information and then at the very end say they can't process this at this time. This is just to reset a password. Then if you call their 1-800 system they again collect all the information and after many more choices made on the phone system say their offices are closed. What kind of a company is that which is operating in 2016 with no phone customer service on a weekend during the day.
I am very happy with Target brick and mortar stores and with such a bad experience online I will start looking elsewhere. They should hire good user interface experts and programmers and pay someone to operate a 24x7 customer service. I am canceling my red card and will shop Amazon for future needs. It is no wonder why Target is having issues keeping up with online retailers. Now I know how bad their decision makers are on the business side. Maybe they have some business case to make it hard for people so that they can collect late fees on credit cards.

We recently received a Target Visa card for $50. We tried using it at a restaurant for the full 50. We were informed the card would only go through for $40. I called the number on the card and the agent advised me they always assume any user of the card would apply a 20% tip, so the card would only be approved for $40 and change. This is completely ** ridiculous. I, as the card holder and owner, should not have an implied or imposed amount applied to my card. I should have the right to have them run the card for whatever amount I deem fit and appropriate. The amount I use my card for should not be dictated by what Target thinks the responsible amount should be. As of now, I will never purchase or condone the use or purchase of any Target card or gift card.

I never received bill for 6 mos and when I asked to remove late fees of $250 they would not and my credit dropped 150 points. They have cost me now 1000's in interest because I can't get low interest loans. I am a full time student. I hate these people. They never even called me to tell me about my outstanding debt.

I called to have a late fee removed from my account. My son was admitted to the hospital with pneumonia on Wednesday 11/2 and was discharged 11/5. My payment was due 11/3. I made a payment 11/7 and they refused to waive the late fee!!! I thought this was so rude and disrespectful. I requested to speak to a supervisor and was advised they would tell me the same thing. I advised her that I wanted the call to be transferred to escalations and she asked why again and I explained that due to the circumstance it should be waived. After notating the account she stated someone would call me within 24-48hrs and that I will need to answer because a message won't be left. So now I'm waiting. I will be canceling my card if they don't waive the fee. That would be so non-empathetic of the company.

I will NEVER shop at this ** store again!!! I went online to start my Xmas shopping for my grandchildren before I go in for surgery so I would have it taken care of and could relax, but no, Target put a hold on my account until I fax my social and my driver's license because THEY couldn't send me a confirmation number to MY phone number that I've had now for 30 years!!! I REFUSE to shop at this store or the online store again. Target treated me like absolute crap!! I've never felt like more of an ** than I did while talking to the customer service rep. I canceled my card with them and will NEVER go back. I have plenty of other cards that won't put me through this much hassle when you're using what you got approved for. See ya Target!!! You definitely WILL NOT be missed!!! A little bit of advice... Change how you handle certain credit card issues or be prepared to lose more cardholders in the future!!!

San Francisco does not have many of the discount stores that exist in other places, and yet is known as an extremely expensive place to live. I personally would love to support Target because in the middle of the 2016 internet frenzy around LGBT people (and seriously, non-LGBT) persons and restrooms, Target's management made a declaration about how anyone visiting Target could use the bathroom of their choice - this was met with a backlash and internet protests declaring boycotts of Target stores - and all of that only made me more determined to buy anything and everything I could at Target to counteract that stance which I cannot possibly agree with (see earlier note that indicates I live in San Francisco).
And then Target themselves has been as difficult as possible with regards to their credit card - and wants to charge me excessive fees for problems exacerbated by their own Redcard payment website - and no, Target, I am not willing to go along with your unfair and bizarre fee scheme, whereas if you'd just played decently - just fairly - not excessively in one direction or the other - I would have been your ideal shopper for life, even though we don't get the discounts available to a Target store in the suburbs - that much is clear from your separate but not equal flyers in Sunday newspapers. But you tell me "x" on the phone, your website obscures "x" and tries to tell me something irrelevant like "j". You continue to send me statements indicating I owe "$29" and my minimum balance is "$25?" Wtf?
I was completely transparent with your website, your phone operator, my last couple of payments that didn't quite work out that you assured me over the phone were now all taken care of? Then either you are unscrupulous, and might as well hang "TRUMP" over your inner city stores and reveal the "pretend everyone can use our bathrooms" was only to catch photos of those trying to have such luxuries as "phones", "internet access", "credit cards" and "a 5% discount to our store" in order to catch us in 900% weirdo fakeass fees. You owe your own, very nice, customer service reps, more than this. They should not have to spend their entire shift defending you against your chronic **.

The 5% discount is not worth the hassle. Ended up having ~$170 fees on a single $60 purchase, really hurt my credit score in the process. Never received my card or any bills. (I know I could have called them to check instead of waiting). I was willing to pay off my full balance if they could remove just 1 late fee out of the 5 that I had. They were very apologetic but assured me that was not possible even knowing that they would lose a customer for life and receive poor reviews. It's sad that a couple of dollars (that Target probably won't even see that much of) was worth it. I will not be shopping at Target ever again. I thought Target was a great store but contracting with a shady credit card company has tainted my opinion of Target. Target should reconsider the approach they taught their cashiers to pressure all customer into signing up for a Redcard.

After reporting our card stolen, we were treated like second class citizens and criminals. Our account got locked down and we were no longer able to make payments online. We had to call in each time to make a payment. When asked about getting it fixed the man told us that we needed to prove who we were by faxing in a drivers license and social security card. This is the worst customer service ever. When we had a similar incident with another card, they politely made sure the card was canceled and we were issued a new one after a series of questions were asked of us. This make it very inconvenient for us to have to wait on hold for customer service and to be treated like a criminal when it was us who lost our cards during a move and could have someone trying to use our cards. I feel like they are treating us poorly and like bad customers. I will pay this card off and NEVER go back there again!!!

Sep 14 I used the REDcard debit. It was sent through the next day. It bounced. Since Sept 14 it has been sent through 3 more times. Even after me calling. They say I owe nothing. This has cost me so far $108.00 with my bank charges and IS STILL NOT RESOLVED. I have called and called. I was told "oh I'm sorry for your inconvenience. We will refund 1 bounce check fee." Not been done 2 wks later. And I just don't how to pay this amount they say I owe. This has been a nightmare. DO NOT GET THIS DEBIT CARD PLEASE.

We used to like shopping at Target; however, our experience with their REDcard this year left us with bitter feelings towards this corporation. We have excellent credit ratings and have never been treated so poorly by any other credit card company. They suggested we didn't know how to manage our credit. The real story was that they changed our billing to paperless without our knowledge and then when we didn't pay the bill on time they charged us late fees. They said "it wouldn't be fair to our other customers" if they reversed the charges. Their devious business practices ended up costing us an extra $60 on a $30 charge. That's the kind of savings you get at Target! We will shop elsewhere.

Due date is the 25th of the month. I paid on the Sep 28th for the following month. They credited it to the previous month and say I still owe for Oct 25th. If I did not check I would have had late charges. This scam is wrong due date 25 end of cycle. I have paid the amount off and cancelled the card. This coupled with their views on rest rooms me upset. I will not enter a Target store again and suggest you do the same.
Target Credit Card Company Profile
Company Name:

Target

Website:

http://www.target.com/