Best Personal Loans in Tulsa, OK
Tulsans should choose personal loans with excellent interest rates and APRs to cover sudden or costly expenses. We hand-picked the list of recommendations below for the best mortgage lenders in Tulsa so that you can find the perfect personal loan for your needs.
Why trust ConsumerAffairs?
Our recommendations are based on what reviewers say.
3,525,288 reviews on ConsumerAffairs are verified.
We require contact information to ensure our reviewers are real.
We use intelligent software that helps us maintain the integrity of reviews.
Our moderators read all reviews to verify quality and helpfulness.
Top 12 Tulsa Personal Loan Lenders

Best Egg
Read 1,633 Reviews

Unsecured or secured loans for $2,000 to $35,000. APRs from 5.99% to 29.99%. 36- to 60-month repayment terms. Requires a 640 credit score. Debt consolidation and credit card programs also available.

Get Started
FreedomPlus
Read 510 Reviews

Loans for $7,500 to $50,000 with APRs between 7.99% and 29.99%. Flexible credit score requirements. Repayment periods range from 24 to 60 months. Same-day loan decisions. Get funds in 24 to 72 hours. Licensed in most states.

Chat with a ConsumerAffairs decision guide

Live agent
Next Day Personal Loan
Read 89 Reviews

Connects borrowers with nationwide lenders. Find personal loans from $100 to $40,000. APRs up to up to 35.99% or higher. Get funds as soon as the next business day.

Learn More

Call Now Toll Free

(833) 985-2116

LendingClub
Read 290 Reviews

Peer-lending marketplace for borrowers and investors. Find personal loans up to $40,000 with APRs between 7.04% and 35.89%. Get funds within 48 hours of approval.

Chat with a ConsumerAffairs decision guide

Live agent
Arvest Bank
Read 50 Reviews

Arvest offers a variety of financial services to individuals, businesses and investors. Sam Walton's, the Walmart founder, heirs own a majority share of the bank. Arvest has locations in Arkansas, Missouri, Oklahoma and Kansas.

Chat with a ConsumerAffairs decision guide

Live agent
Personal Loan Pro
Read Reviews

Free matching tool to connect users to lending partners. Quick online process. Find loans between $2,000 and $40,000 with APRs from 2.49% to 35.99%. Flexible repayment terms available.

Get Started
OppLoans
Read 192 Reviews

Offers bad credit loans, no-credit-check loans and installment loans. Payday loan APRs up to 199%. Loan amounts range from $500 to $4,000. No minimum credit score required to apply. Same-day deposit available upon approval.

Get Pricing
BancFirst
Read Author Review

Offers personal loans for home improvement, overdraft protection, student loans and general purposes. Online banking available. Quickly informs borrowers of application status.

Chat with a ConsumerAffairs decision guide

Live agent
Equity Bank
Read Author Review

Provides personal loans and lines of credit with flexible and customizable terms. Offers home, auto and personal loans. Apply and sign loans online.

Chat with a ConsumerAffairs decision guide

Live agent
MidFirst Bank Tulsa
Read Author Review

Offers flexible personal loan terms and quick approvals. Gives auto-debit discounts. Online account management available.

Chat with a ConsumerAffairs decision guide

Live agent
Security Bank
Read Author Review

Provides multipurpose personal loans with local approvals and processing. Offers competitive interest rates. Desktop and mobile apps available.

Chat with a ConsumerAffairs decision guide

Live agent
Tulsa Federal Credit Union
Read Author Review

Offers personal secured loans, signature loans and deposit-secured loans. Allows customers to apply for secured or signature loans online.

Chat with a ConsumerAffairs decision guide

Live agent

Tulsans take out personal loans for many reasons, including weddings, medical expenses and home renovations. Personal loans are also a great way to pay off credit card debt because they often have lower interest rates than credit cards. Consumers can search for personal loans that have contract and repayment terms that suit their budget.
Choosing a personal loan
Finding the best loan for your situation can paralyze even the savviest of shoppers. Here are a few reasons people in Tulsa opt for the most common personal loan types:
Unsecured loan: Tulsa families wanting to take the kids on an unforgettable trip to Disney World can take out an unsecured loan to fund the family fun. Those expecting to pay the loan off as soon as possible with excellent credit scores of 750 or more can get the absolute lowest interest rates.
Secured loan: Tulsans looking to purchase a new car can take out a secured personal auto loan and use the vehicle they purchase as collateral. Secured loans that are repaid help build up credit scores, so borrowers have more loan options in the future. Also, because collateral is backing these loans, it's less risky for lenders, which leads to lower interest rates.
Co-signed loan: Students attending the University of Tulsa or Oral Roberts University can use co-signed loans to fund their living expenses. Co-signed loans are an excellent choice for borrowers who have poor or no credit history or who can't give assets as collateral for secured loans. Also, co-signers with high creditworthiness help lower a loan's interest rate.
The search for personal loan services in Tulsa starts with understanding what type of loan is best for the situation. Residents can then ask friends and family for recommendations and follow up by searching for reviews on our website.
State regulation for loans in Tulsa
Personal loans in Tulsa have an interest rate cap of 6% when there's no written contract. If there are contracts, then no APR limit exists. Borrowers who don't agree with a contract's stated rates can choose to negotiate better terms or not sign the contract.
Finding a loan company in Tulsa
After you have a few lenders selected, eliminating options comes down to a few questions:
Do you want a local or national?
What is the lender's overall customer service record?
What are their interest rates and annual percentage rates (APRs)?
Does the lender have specializations, such as giving bad credit loans in Oklahoma?
Consumers should check the Consumer Financial Protection Bureau for any registered reports against the company, as well.
Before formally committing to a personal loan, ensure you understand the terms of the contract, interest rates, repayment schedule and any penalties or fees.
Tulsa personal loan FAQ
How can I get a personal loan in Tulsa with poor credit?

Credit unions and online loan companies usually don't have minimum credit requirements, but your credit score determines the interest rates, loan amounts and repayment terms. If lenders deny your loan application, payday loan companies provide bad credit loans in Tulsa. See our payday loans guide for more information.

What's the best online personal loan company?

When choosing an online lender, look for interest rates around 5.99%. APRs vary by company and creditworthiness.

Can I get a loan with a Tulsa credit union?

Yes. Tulsa credit union loans may be better choices than traditional banks because they often have lower interest rates.

Are personal loans a good idea?

Personal loans in Tulsa are a great idea for consumers who need cash and have a strategy to repay the loan. Personal loans can help with home remodels, vacations, car repairs, new car purchases, emergencies and medical expenses.
Thank you, you have successfully subscribed to our newsletter!
Tulsa personal loan company information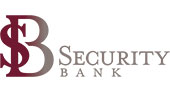 Security Bank offers an array of personal finance products, including personal loans. Its simple online loan calculator makes it easy to get a general idea of monthly payment amounts based on different interest rates, loan amounts and loan terms. Security Bank is locally owned and prides itself on investing in the Tulsa community.
Address: 10727 E. 51st St., Tulsa, OK 74146; Multiple locations
Phone: (918) 664-6100
Hours: M - Th: 9am - 4pm; F: 9am - 6pm
Website: sbtulsa.bank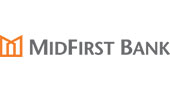 Customers of MidFirst Bank can be confident of the bank's financial health as it has $20 billion in assets. Creditworthiness dictates loan interest rates, so those with a good credit profile typically get the best terms. Customers can manage accounts 24/7 online or by phone.
Address: 2547 E. 21st St., Tulsa, OK 74114; Multiple locations
Phone: (918) 747-6671
Hours: M - F: 7:30am - 6pm; Sat: 9am - 1pm
Website: midfirst.com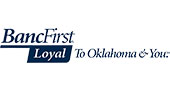 BancFirst's Command Cash loans automatically cover overdrawn checks and are great for those who don't want to worry about paying overdraft fees. Apply for a loan on BancFirst's website, where you can also monitor your accounts and find useful resource guides.
Address: 7625 E. 51st St., Tulsa, OK 74145
Phone: (918) 664-6660
Hours: M - F: 9am - 5pm
Website: bancfirst.bank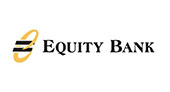 Equity Bank has multipurpose personal loans that can be used for hobbies, home projects, investments and other expenses. Equity Bank also offers personal banking options, including checking accounts with customizable debit cards and no ATM or hidden fees. Its website offers online banking, a mortgage resource center and an equity blog to help entrepreneurs navigate their business interests.
Address: 9292 S. Delaware Ave., Tulsa, OK 74137; Multiple locations
Phone: (918) 209-5200
Hours: M - F: 9am - 5pm
Website: equitybank.com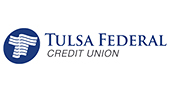 Tulsa Federal Credit Union offers many types of personal loans, including secured, signature and deposit secured loans. Tulsa residents can apply for a secured loan of a large amount and receive rates as low as 5% and terms between 48 and 180 months. Tulsa Federal Credit Union's signature loans have rates as low as 6% and terms between 18 and 48 months. Customers can apply for secured and signature loans online but must visit a local branch for a deposit-secured loan. Rates are displayed on TFCU's website.
Address: 9323 E. 21st St., Tulsa, OK 74129; Multiple locations
Phone: (918) 610-0200
Hours: M - Th: 9am - 5:30pm; F: 9am - 6pm; Sat: 9am - 12pm
Website: tulsafederalcu.org
You're signed up
We'll start sending you the news you need delivered straight to you. We value your privacy. Unsubscribe easily.
Comparing
×