Best Credit Repair Companies
The credit repair industry exists to help consumers and businesses fix their credit scores so they can qualify for affordable financial services such as loans and credit cards. Since credit histories often contain inaccurate information, clients may also use credit repair services to remove erroneous items that lower their credit scores.
There are several types of credit repair services available, including debt negotiations, item disputes and credit monitoring. It's important to understand what all these services entail before determining how to fix your credit and deciding which credit repair service and company is best for you.
Compare Reviews for Top Credit Repair Companies

Credit Saint
Read 26 Reviews

A credit restoration company. Changes to credit history are often seen in 45 days. A 90-day money-back guarantee includes a personal advisor and online system to track progress. Monthly fees range from $60-100.

Sky Blue Credit Repair
Read 43 Reviews

Sky Blue Credit Repair professionals do not work on commission and focus only on helping clients reach goals. Since 1989, the company has helped millions of consumers erase erroneous credit report items and raise credit scores.

Lexington Law
Read 1140 Reviews

Free personalized credit consultation and three service levels offered that range from $89.95-$129.95/month. One-time first-use fee charged 5-15 days after sign-up. Service is month-to-month and can be cancelled anytime.

CreditRepair.com
Read 6 Reviews

Credit Repair services are unique because they go beyond one-time credit repair by helping clients develop a long-term healthy relationship with credit. Certified FICO professionals empower people for long-term financial success.

The Credit Pros
Read 30 Reviews

The Credit Pros began in 2009 when an attorney and a business man banded together to fight the Big 3 credit bureaus to help change consumer lives. Clients can enjoy better lifestyles as a result of the accurate credit reports.

Ovation Credit Services
Read 321 Reviews

Monthly credit monitoring offered. No-risk refund policy with a first-work fee of $89 and a recurring $59 monthly payment that can be cancelled anytime. Results are often seen in first 90 days.

MSI Credit Solutions
Read Expert Review

Ricardo Mendiola started MSI Credit Solutions in 2005 after enjoying the benefits of credit restoration. A team of experts now delivers reliable and affordable credit repair services so others benefit from improved credit scores.

My Credit Group
Read Expert Review

In 2000, My Credit Group assembled a team of credit experts, loan officers, debt negotiators and collections agents to deliver credit repair services. Over 10,000 consumer and commercial clients have been serviced.

RepairMyCreditNow.com
Read Expert Review

RepairMyCreditNow.com specializes in credit restoration, offering a variety of services that help clients correct credit report inaccuracies and improve credit scores. Once repaired, monitoring services keep the report accurate.

The Credit People
Read Expert Review

The Credit People has over 10 years of experience helping people clean up their credit history. The company's services include working on all three credit reports, debt validations and creditor interventions.
Thank you, you have successfully subscribed to our newsletter!
Enjoy reading our tips and recommendations.
We value your privacy. Unsubscribe easily.
What features matter most in a credit repair company?
Prices
The price of credit repair can vary significantly from company to company. The services a client needs will also affect the price. It's important to understand the credit repair company's pricing structure so that consumers pay only for services that are actually needed. Consumers should understand the following fee breakdowns:
Membership fees: If a credit repair company requires a membership, the consumer must make certain to understand the fee amount, what the fee covers and how often it is assessed.
Per-service fees: Paying per service may keep credit repair prices down depending on what services you need. With this fee, the consumer only pays for the services he or she needs.
Monitoring fees: Credit report monitoring services can help prevent future mistakes on a credit report and usually comes at an extra cost.
Disputes
When credit reports contain inaccurate items, credit repair companies can dispute them to improve scores. This service may involve collecting information, writing letters to credit bureaus and, in some cases, taking legal action.
Credit bureau disputes: This activity involves a credit repair company writing letters on the consumer's behalf to the credit bureaus to dispute questionable items. These items might include questions about purchase records and other miscellaneous charges.
Creditor disputes: At times, a credit repair company may need to contact the original creditor to solve disputes. While not always necessary, this can be an important service provided by a credit repair company.
Legal disputes: Some credit repair companies have lawyers and/or paralegals on staff. If credit bureaus and creditors do respond to requests, and legal action is necessary, easy access to legal help is beneficial.
Accounts
Clients need to understand available access to their credit repair company including how to get in touch with representatives, phone and chat hours as well as website and online services.
Online accounts: Some credit repair firms offer 24/7 online account access. Customers should check the SSL encryption and other security features before accessing their accounts online to ensure their information is secure.
Mobile app accounts: Some companies use mobile apps to give clients access to their accounts on the go.
Customer service
Due to the nature of credit repair activities, access to account managers and online records is important. Consumers should assess customer service quality when choosing a credit report agency.
Personalized accounts: Some companies offer a personal case manager while others have a team approach to customer service. Investigate the access hours for the account manager or account team.
Knowledgebase: A knowledgebase or educational portal lets clients access resources to educate themselves on issues related to credit and credit repair. Companies vary on the level and types of educational tools available, from blogs, to videos, to PDFs and more.
Credit monitoring
Many consumers and businesses see credit monitoring as an important step toward building credit and protecting their credit scores. When new items are included in a credit history, credit monitoring can alert the consumer for future scrutiny and verification. Customers should make certain that all three credit reporting agencies are included in the credit monitoring services.
Ongoing: Agencies that provide ongoing credit monitoring may check credit histories frequently to find new items as soon as they are recorded. Consumers must understand exactly what services are provided within their credit monitoring package. Clients need to ask questions and be aware of all that is included in their credit monitoring package, e.g. how often credit is monitored and how the client will be contacted in the event of a breach.
Legal services
At times, consumers and businesses may need legal services to remove inaccurate credit items or negotiate repayments. Some credit repair agencies have legal professionals on staff, while others offer access to legal assistance. Note: not all credit repair companies offer customers legal services.
Item removal: When a credit bureau fails to remove inaccurate information from a credit report, an agency may provide legal services that involve the court system. This gives consumers an extra opportunity to remove the questionable item.
Negotiations: Legal services may also negotiate with creditors to reach compromises.
Letters: Written letters from lawyers are often given more weight than letters written by consumers.Written letters from lawyers are often given more weight than letters that come directly from consumers.
What are the different types of credit repair services?
Debt negotiations
Negotiating with creditors may lower the amount of money owed, reducing the consumer's debt load and making it more affordable to improve credit histories and scores. Professionals should have the credentials and experience required for successful debt negotiation.
Item disputes
Credit histories often contain inaccurate items, and the item disputes process disputes erroneous entries to improve credit scores. Depending on the item and the reason it has been included in a credit history, this could involve writing a short letter or performing significant amounts of research.
Credit monitoring
Since inaccuracies and identity theft can happen at any time, many credit repair companies offer ongoing monitoring services that catch problems early. This potentially makes it easier for clients to address inaccuracies before they cause financial problems.
Who uses credit repair services?
Loan applicants
Qualifying for a loan is extremely difficult for people with poor credit. Those who do manage to get approval usually pay higher interest rates. By improving their credit scores, they can improve the likeliness of qualifying for a lower rate loan.
Consumers
Poor credit often means that consumers pay higher deposits and credit card interest rates. This is an exceptional hardship for individuals and families who are already struggling financially. The right credit repair service could improve scores so these consumers do not have to spend more money on goods and services.
Businesses
Since businesses with poor credit often have difficulty attracting the loans and investments they need to grow, they may choose to use a credit repair organization to improve their financial standing.
Expert reviews for credit repair companies

Lexington Law is a legal credit repair and credit education firm located in North Salt Lake, Utah. The company has over 25 years of experience helping people all over the United States find affordable and legal ways to dispute credit inaccuracies and repair bad credit.
Read More

Based in Oakland, New Jersey, Credit Saint is a credit restoration company with representatives you can contact via email, phone and online chat. The company helps clients remove items such as collections, late payments, bankruptcies, foreclosures and judgements.
Read More

Founded in 1997, CreditRepair.com goes beyond a one-time credit repair to help clients achieve lifetime credit success. They do more than just remove negative items from a credit report; they repair credit history as well.
Read More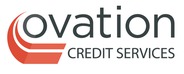 Ovation Credit Services grants legal and business expertise to help clients repair their credit and gain an optimal credit profile. The business was founded by attorneys who saw a need to help clients who received misleading or inaccurate credit reports. Ovation's customizable programs gives clients options to find the right care they need.
Read More

The Credit Pros is a national credit repair company dedicated to helping clients remove inaccurate information from their credit reports.
Read More

Sky Blue Credit Repair is a credit repair and restoration company that has been in business since 1989. Their counselors are paid by salary, not commission. The firm offers help to individuals and families looking to clean up their credit histories and learn how to improve their financial lives.
Read More

RepairMyCreditNow.com is based on a credit restoration process that the CEO created in 1997 to help overcome his own credit problems. It is a division of RMCN Credit Services, Inc. and offers both credit repair and educational tools.
Services: RepairMyCreditNow.com provides free credit report evaluations to help potential clients decide whether they need credit repair services. Their services include credit repair, credit restoration, credit counseling and credit education.
Fees: Contact the company for updated fee structure.
Contact: Services available in Spanish and English via phone and email.
Education: RepairMyCreditNow.com offers a wide range of educational resources to help consumers understand how credit scores affect them and how they can take more control of their credit.
Best for: People who need false information removed from their reports and those negotiating with creditors.

Trinity Credit Services is a Texas-based company that provides a range of services designed to help consumers repair and improve their credit scores. The company is registered with the Texas Secretary of State and is a member of the McKinney, TX, Chamber of Commerce.
Services: Trinity Credit Services files letters to remove inaccurate information from clients' credit reports, such as late payments, bankruptcies, student loans and other harmful information. The company begins with a free credit report evaluation. Next, they develop a customized credit repair plan. Trinity Credit Services also provides assistance to help clients navigate the loan-approval process.
Fees: Contact the company for updated fee structure. Trinity also offers a money-back guarantee.
Contact: Phone, online chat and email contact available.
Education: The professionals at Trinity Credit Services provide credit education to help clients make wise financial choices to improve their credit scores. Their Credit Survival Guide outlines the steps toward financial success.
Best for: People who need false information removed from their reports, individuals looking to buy a home and those negotiating with creditors.

My Credit Group, founded in 2000, is a credit repair company staffed by credit experts, loan officers, collection agents and debt negotiators. The company has been employed by numerous organizations, including the United States Department of Defense and Chase Manhattan. The company has an A+ rating with the Better Business Bureau and is a Circle of Influence Member of the Chamber of Commerce.
Services: My Credit Group's comprehensive suite of credit repair services includes credit bureau disputes, goodwill interventions, debt validation and original creditor negotiation. If the firm fails to get an item deleted, they attempt to negotiate a pay for delete. After addressing the client's negative credit issues, the company helps the client open new lines of credit to improve their credit score.
Home loan qualification: My Credit Group helps clients qualify for a home loan through their home loan division.
Fees: The initial consultation is free. There is a one-time $79.00 enrollment fee and an on-going monthly payment of $69.00.
Contact: Phone and email contact available.
Education: Clients receive credit education from My Credit Group's staff of experts so they can manage current credit issues and avoid credit problems in the future.
Best for: People who want to remove negative information from their credit reports, individuals looking for affordable credit repair services and anyone in need of credit counseling.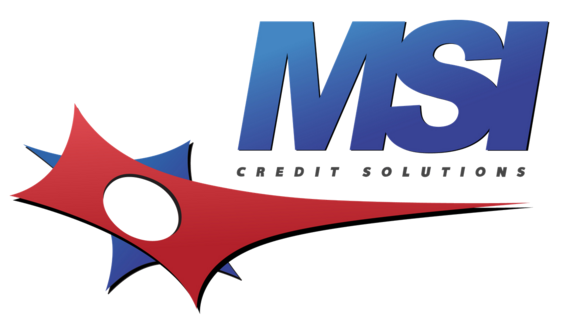 MSI Credit Solutions, a Texas-based company founded in 2006, assists clients with credit repair, restoration and credit rebuilding. MSI is registered with the Texas Secretary of State, is fully bonded, offers services in Spanish and English and is a member of The Frisco Chamber of Commerce.
Services: MSI Credit Solutions credit repair services include identifying credit report errors, disputing the information and auditing the three credit agencies. After removing the disputed items, MSI helps clients establish proper lines of credit and improve their credit score.
Fees: MSI offers a free consultation and evaluation of the client's current credit health to determine the steps they need to take to improve their credit. The cost includes an initial setup fee which starts as low as $30. The monthly fee is $98 for a single enrollment and $69 each for joint enrollment. MSI guarantees a minimum of a 50 total point increase or they will refund their fee.
Contact: Phone and email contact are available.
Education: MSI Credit Solutions provides credit education on topics such as stopping debt collectors, understanding collections practices and avoiding scams.
Best for: Anyone who wants to improve their credit scores and remove erroneous items from their reports.

Founded in 2001, the Credit People is an Orlando-based credit repair company that is committed to helping their clients improve their credit reports and raise their credit scores. Their employees include credit repair specialists, score analytics, support, sales and executive teams.
Services: First, the company secures your credit reports and scores and loads them into your online account, at no cost to you. The Credit People then create a personalized strategy to dispute and remove erroneous credit items from your report.
Special features: The Credit People offers Score-Driven Results ® that goes beyond traditional disputes and interventions. In addition to removing negative items, verifying and correcting credit issues, the company helps raise the client's credit score through a variety of strategies. The Credit People can help with additional credit issues such as referral letters and guidance regarding how a customer can lower his or her interest rates.
Fees: The firm has several payment options, after the initial $19 signup fee. The client may choose either a $69 per month fee or $299 for six months of services. They offer a satisfaction guarantee, and service may be canceled at any time.
Contact: Phone and email contact are available.
Education: Educational resources include a credit blog, a PDF brochure and information about how to get a car loan, how credit scores are calculated, secrets to great credit and more. The Credit People also offer a free credit newsletter.
Best for: Individuals and families with inaccurate credit report items seeking to improve their credit, those who desire access to a wide array of credit services and those who want multiple fee options.
Compare Reviews for Top Credit Repair Companies

Trinity Credit Services
Read Expert Review

Trinity Credit Services has helped over 20,000 clients restore and improve credit. The company tries to set the industry standard for integrity, character and commitment to delivering quality services.
Disclaimer
Information in this guide is general in nature and is intended for informational purposes only; it is not legal, health, investment or tax advice. ConsumerAffairs.com makes no representation as to the accuracy of the information provided and assumes no liability for any damages or loss arising from its use.