Best Personal Loans in Portland, OR
Portland residents turn to personal loans when they need to consolidate debt or pay for an unexpected expense. Many Portland lenders offer personal loans with manageable interest rates, making them an affordable solution. We put together a guide to personal loans and a list of the best lenders in the area.
Top 14 Portland Personal Loan Companies

NetCredit
Read 1,063 Reviews

Offers fast funding and flexible loan terms. Borrowers can get approved for loans up to $10,000. Approved applications funded as soon as the same business day. Offers lines of credit from $500 to $4,500. APRs vary by state.

Learn More
Best Egg
Read 1,535 Reviews

Unsecured or secured loans for $2,000 to $35,000. APRs from 5.99% to 29.99%. 36- to 60-month repayment terms. Requires a 640 credit score. Debt consolidation and credit card programs also available.

Get Started
FreedomPlus
Read 509 Reviews

Loans for $7,500 to $50,000 with APRs between 7.99% and 29.99%. Flexible credit score requirements. Repayment periods range from 24 to 60 months. Same-day loan decisions. Get funds in 24 to 72 hours. Licensed in most states.

Chat with a ConsumerAffairs decision guide

Live agent
LoanMe
Read 526 Reviews

Personal loans from $600 to $20,000. Maximum APRs vary by state. Includes a seven-day "no worry guarantee" to return any amount. No prepayment penalty. Small business loans also available.

Learn More

Call Now Toll Free

(844) 725-7868

Next Day Personal Loan
Read 85 Reviews

Connects borrowers with nationwide lenders. Find personal loans from $100 to $40,000. APRs up to up to 35.99% or higher. Get funds as soon as the next business day.

Learn More

Call Now Toll Free

(833) 985-2116

LendingClub
Read 289 Reviews

Peer-lending marketplace for borrowers and investors. Find personal loans up to $40,000 with APRs between 7.04% and 35.89%. Get funds within 48 hours of approval.

Chat with a ConsumerAffairs decision guide

Live agent
Personal Loan Pro

Free matching tool to connect users to lending partners. Quick online process. Find loans between $2,000 and $40,000 with APRs from 2.49% to 35.99%. Flexible repayment terms available.

Get Started
OppLoans
Read 192 Reviews

Offers bad credit loans, no-credit-check loans and installment loans. Payday loan APRs up to 199%. Loan amounts range from $500 to $4,000. No minimum credit score required to apply. Same-day deposit available upon approval.

Get Pricing
Advantis Credit Union
Read Author Review

Offers APRs as low as 9.4%. Provides fixed, unchanging rates. Loans up to $50,000.

Chat with a ConsumerAffairs decision guide

Live agent
Columbia Bank
Read Author Review

Offers personal secured and unsecured loans. Unsecured personal term loans have fixed rates and a $5,000 minimum. Unsecured lines of credit have a variable rate and $5,000 minimum.

Chat with a ConsumerAffairs decision guide

Live agent
Consolidated Community Credit Union
Read Author Review

Offers fixed-rate personal loans with flexible payment options. Provides a 10.5% APR for loan terms up to 24 months. Gives free consultations.

Chat with a ConsumerAffairs decision guide

Live agent
KeyBank
Read Author Review

One of the nation's largest bank-based financial services companies. Provides risk management solutions and services. Offers payback periods between 12 and 84 months.

Chat with a ConsumerAffairs decision guide

Live agent
Point West Credit Union
Read Author Review

Offers 8.99% to 24.24% APR on personal loans. Provides bicycle, boat and RV loans. Lends money at a lower interest rate and better payment terms than most credit cards.

Chat with a ConsumerAffairs decision guide

Live agent
Trailhead Credit Union
Read Author Review

Offers low fixed-rate loans with an APR of 10% to 18%. Does not charge fees. Requires a credit check.

Chat with a ConsumerAffairs decision guide

Live agent
USAgencies Credit Union
Read Author Review

Offers personal secured loans with terms up to 60 months and an APR between 6.75% and 16%. Signature loan terms are up to 60 months with an APR between 9% and 18.5%.

Chat with a ConsumerAffairs decision guide

Live agent

Portland residents take advantage of personal loans for many different reasons. Some of the most common include consolidating existing debt, paying for weddings, refinancing student loans and funding home improvements. However, not all personal loans work the same way. As you begin your research for a personal loan, it's crucial to understand the types of loans available and how they can help different financial situations.
Choosing a loan in Portland, OR
It only takes a little bit of research to realize that there are many different types of personal loans. The type of loan you choose should be based on your particular situation. Here are some examples of different types of personal loans in Portland:
Secured personal loan: A secured personal loan requires the borrower to use an asset for collateral in case they default on the loan. Newlyweds and first-time homebuyers looking to buy a home in up-and-coming neighborhoods such as Slabtown and Cully may take advantage of a secured personal loan to have enough for a down payment.
Variable-rate loan: Portland residents living in older or historic homes in areas like Irvington and Laurelhurst may use a variable-rate loan to pay for home improvements when ready to sell. Although a variable-rate loan isn't ideal for long-term borrowing, you can get better rates than other loans if you plan to pay it back in a short period.
Fixed-rate loan: There are between 10,000 and 12,000 car accidents in Portland each year, meaning many people wind up in hospitals with sudden, unexpected medical debt. A fixed-rate loan can help cover medicine, therapy and medical services. Fixed-rate loans are a good option for those who plan to pay back their loan over time.
State requirements for Portland loans
Portland lenders have to abide by strict guidelines to protect consumers. Some of the rules and regulations regarding Portland personal loans that you should be aware of include:
Unless otherwise agreed, the interest rate is capped at 9%. However, lenders making business loans of less than $50,000 and individual financial institutions are exempt from these limits.
Available loan amounts range between $10,000 and $25,000.
The interest rate and APR of a loan depend on the credit history of the borrower and amount borrowed.
Typical loan repayment terms range from 12 to 36 months.
Choosing a Portland lender
When choosing a lender for your personal loan, there are many things to consider. Not all companies are the same, and the company you select should specialize in the specific type of loan that you need. Think about whether you prefer to work with a local or a national company. Do you prefer to work with a face-to-face lender, or would an online lending company with modern apps and remote bill pay work better for you?
Along with industry reputation and credibility, consumers must take the company's interest rates, policies, loan terms and penalties into consideration when choosing a lender.
One of the best ways to find the right lender is to ask trusted friends and family members for recommendations. Next, gather quotes, read online reviews and check with the Consumer Financial Protection Bureau to ensure there are no serious reports against a lender that you are considering.
Portland personal loan FAQ
What's the best online personal loan company?

The lender that works best for you varies based on your specific requirements. The lenders on our list have easy online application processes and a variety of other services that do not require you to visit a physical location.

How can you borrow money if you have bad credit in Portland?

Unlike payday loans, companies that provide personal loans consider your credit history. A bad credit score could limit the amount of money you are allowed to take out, or you might end up paying a higher interest rate. There are banks and lenders throughout Portland that work with people who have bad credit and need a loan.

What is a good interest rate on a personal loan in Portland?

The average interest rate for personal loans in Portland ranges anywhere between 9% and 17%. To get the best interest rate, do your research and get quotes from a variety of different lenders. Also, improving your credit score can help you get lower interest rates.

How can I get a $1,000 loan in Portland?

If you need a quick $1,000 for a medical emergency, car repair or home repair, the lenders and banks on our list can help you access this money. Many of these companies offer online services that let you apply and get approved without leaving home. When deciding whether to approve a borrower, lenders in Portland look at their credit score, current income, how much they are looking to borrow and how quickly they can repay the loan.
Thank you, you have successfully subscribed to our newsletter!
Portland personal loan company information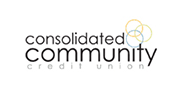 Anyone can be a member of Consolidated Community Credit Union as long as they are related to a current member or work, live, own a business, go to church or attend school in Multnomah, Washington or Clackamas County. The credit union proudly supports Habitat for Humanity, the University of Portland and other organizations. Its personal preferred loan option has a payment term of 0 to 48 months and an interest rate of 8.95%.
Address: 2021 NE Sandy Blvd., Portland, OR 97232; Multiple locations
Phone: (503) 232-8070
Hours: M - F: 9am - 5pm
Website: consolidatedccu.com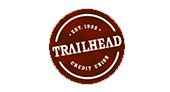 Trailhead Credit Union's personal loans last for up to 48 months. The easy-to-use finance calculator on the credit union's website helps customers understand what type of loan is best for them and what they can expect to pay in interest. It offers the Trailhead Rewards program, which lets you earn one point for every $1 in interest you pay, one point for every $1 in dividends you earn on a deposit account and 100 points for every year you've been a Trailhead member.
Address: 3904 N. Mississippi Ave., Portland, OR 97227; Multiple locations
Phone: (503) 220-2592
Hours: M - F: 9am - 5pm; Sat: 10am - 2pm
Website: trailheadcu.org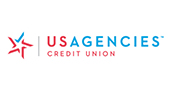 USAgencies Credit Union provides members with online access and a mobile banking app, in-person service, a 24-hour helpline and thousands of ATMs and shared branches. Acceptable collateral for title-secured loans includes cars, trucks, motorcycles, van conversions, motor homes, travel trailers, fifth wheels, campers, boats and tent trailers.
Address: 95 SW Taylor St., Portland, OR 97204; Multiple locations
Phone: (503) 275-0300
Hours: M, T, F: 8:30am - 5pm; W: 10am - 5pm
Website: usacu.org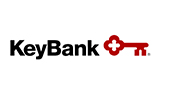 When you have a KeyBank checking and KeyBank savings account, you get discounts on mortgages, home equity loans or home equity lines of credit. Payback periods are usually from 12 to 84 months and based on the amount borrowed, the purpose of the loan and if the loan is unsecured or secured. The loan estimate calculator on the company's website helps you determine how much interest you end up paying on your loan.
Address: 2310 NW Everett St., Portland, OR 97210; Multiple locations
Phone: (503) 226-7283
Hours: M - Th: 9am - 5pm; F: 9am - 6pm; Sat: 9:30am - 1pm
Website: key.com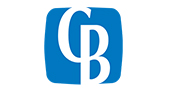 Columbia Bank has the competitive rates of a national bank and the personal service of a local institution. If you are looking for a loan to buy a car or truck, they offer boat and RV loans that cover a boat, motor home, fifth wheel, travel trailer, pop-up camper or slide-on camper. This loan has a minimum of $5,000.
Address: 1000 SW Broadway, Ste. 100, Portland, OR 97205; Multiple locations
Phone: (503) 224-4245
Hours: M - F: 9am - 5pm
Website: columbiabank.com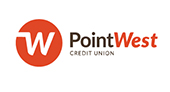 Point West Credit Union bases its loan terms on the amount financed and your credit score. All loans are subject to credit approval. For the lowest rate, you must pay by automatic payment and enroll in its direct deposit program. The APR is 0.25% higher for non-auto pay loan payments and 0.5% higher for members not enrolled in direct deposit.
Address: 1107 NE Ninth Ave., Ste. 108, Portland, OR 97232
Phone: (503) 546-5000
Hours: M - W: 9am - 5pm; Th: 10am - 5pm; F: 9am - 6pm
Website: pointwestcu.com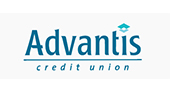 Advantis Credit Union never charges origination, application, prepayment, refinance or annual fees on its personal loans. Funds arrive in your account almost immediately after loan approval, making this an excellent option for those who need urgent financing. Loan terms are up to five years.
Address: 3010 SE Belmont St., Portland, OR 97214; Multiple locations
Phone: (503) 785-2528
Hours: M, W, Th: 9am - 5:30pm; T: 10am - 5:30pm; F: 9am - 6pm; Sat: 10am - 2pm
Website: advantiscu.org
You're signed up
We'll start sending you the news you need delivered straight to you. We value your privacy. Unsubscribe easily.
Comparing
×