Best Personal Loans in Kansas City
Many Kansas City residents turn to personal loans to pay for moving expenses, handle an unexpected medical emergency, finance home improvement projects or fund a big-ticket item like a vacation. We put together a guide covering the basics of personal loans and a list of the best loan companies in KC.
Top 13 Kansas City Personal Loan Companies

NetCredit
Read 1,066 Reviews

Offers fast funding and flexible loan terms. Borrowers can get approved for loans up to $10,000. Approved applications funded as soon as the same business day. Offers lines of credit from $500 to $4,500. APRs vary by state.

Learn More
Best Egg
Read 1,536 Reviews

Unsecured or secured loans for $2,000 to $35,000. APRs from 5.99% to 29.99%. 36- to 60-month repayment terms. Requires a 640 credit score. Debt consolidation and credit card programs also available.

Get Started
LoanMe
Read 526 Reviews

Personal loans from $600 to $20,000. Maximum APRs vary by state. Includes a seven-day "no worry guarantee" to return any amount. No prepayment penalty. Small business loans also available.

Learn More

Call Now Toll Free

(844) 725-7868

Next Day Personal Loan
Read 85 Reviews

Connects borrowers with nationwide lenders. Find personal loans from $100 to $40,000. APRs up to up to 35.99% or higher. Get funds as soon as the next business day.

Learn More

Call Now Toll Free

(833) 985-2116

LendingClub
Read 289 Reviews

Peer-lending marketplace for borrowers and investors. Find personal loans up to $40,000 with APRs between 7.04% and 35.89%. Get funds within 48 hours of approval.

Chat with a ConsumerAffairs decision guide

Live agent
Personal Loan Pro

Free matching tool to connect users to lending partners. Quick online process. Find loans between $2,000 and $40,000 with APRs from 2.49% to 35.99%. Flexible repayment terms available.

Get Started
OppLoans
Read 192 Reviews

Offers bad credit loans, no-credit-check loans and installment loans. Payday loan APRs up to 199%. Loan amounts range from $500 to $4,000. No minimum credit score required to apply. Same-day deposit available upon approval.

Get Pricing
CommunityAmerica Credit Union
Read Author Review

Provides loans of $500 to $25,000. Multiple terms available. Approves applications in minutes. Offers APRs as low as 11.99%. Doesn't require collateral for multipurpose loans.

Chat with a ConsumerAffairs decision guide

Live agent
Cornerstone Bank
Read Author Review

Offers an interactive tool on its website to help you choose a loan. Provides numbers for contact after business hours. Focuses on a personalized banking experience.

Chat with a ConsumerAffairs decision guide

Live agent
Kansas City Credit Union
Read Author Review

Bases rates on credit score. Offers $300 minimum loans. APRs ranges from 11.9% to 24.9%. May deny loans based on credit score, a short time at your current job or previous payment delinquencies.

Chat with a ConsumerAffairs decision guide

Live agent
Mainstreet Credit Union
Read Author Review

Bases your eligibility on your credit, financial resources and the amount of your loan request. Offers online loan calculators on its website to help you understand what you owe and when it is due.

Chat with a ConsumerAffairs decision guide

Live agent
Security Bank of Kansas City
Read Author Review

Offers personal home improvement loans. Provides resources and financial calculators on its website to help customers find the right loan for them.

Chat with a ConsumerAffairs decision guide

Live agent
United Consumers Credit Union
Read Author Review

Offers online loan management through mobile and online banking. Allows customers to set up payroll deduction for easy payments. Signature loans have terms up to 48 months and interest as low as 12%.

Chat with a ConsumerAffairs decision guide

Live agent

Lenders in Kansas City offer personal loans that range from $300 to $25,000. These loans provide quick access to money that can help in emergencies, like when you have medical expenses or urgent home repairs. Companies charge interest on personal loans, but these loans are often a better option than owing credit card debt because they typically have lower interest rates.
Finding a loan in Kansas City
Once you've decided that taking out a personal loan is the best solution for your situation, you must decide what type of personal loan is best for you. There are many different types of personal loans, all with their own set of conditions and qualification requirements.
Variable-rate loans: A variable-rate loan has an annual percentage rate (APR) that can change over time. If you own an older or historic home in an area like Brookside, your house may need some minor home improvements and repairs. Homeowners looking for funds to help them improve their home and increase its value before a sale may look into a variable-rate loan.
Secured personal loans: Secured personal loans require collateral that the lender can seize if the borrower defaults on the loan. Because there is less risk with these types of loans, they are often available at lower interest rates than unsecured loans. Kansas City residents might use a secured loan to help pay for medical expenses.
Fixed-rate loans: A fixed-rate loan's APR does not change over time, which makes it an excellent choice for people who want predictable monthly payments. Kansas City couples holding weddings at venues like The Madrid Theater, which can cost more than $10,000, might consider this type of loan.
State requirements for personal loans in Kansas City
Often, Kansas City residents who take out personal loans do so because they are in a fragile and vulnerable financial situation. While most banks and lenders are in business to help you, some companies try to take advantage of the situation. Kansas City has regulations in place to protect consumers from predatory lenders. These regulations include caps on interest rates, loan amounts and finance charges. Here are a few things you need to know about the rules and regulations regarding personal loans in Kansas City:
Loan Amounts: $1,000 to $25,000
Interest Rates / APR: Variable, but usually between 11.24% - 35%
Loan Lengths: 12 months to 36 months
Some of the factors that affect the interest rate on your personal loan include your credit score, your employment status and your debt-to-income ratio.
Choosing a personal loan company in Kansas City
Choosing a personal loan takes time and research — not all banks, financial institutions, credit unions and lenders are the same. When searching for a lender, ask friends and family members which companies they've used for their personal loans. Check online reviews to get an idea about the competence, professionalism and transparency of a lender before you do business with them.
While it's helpful to know which companies your friends and family members recommend, it is also crucial to know which lenders to avoid. As you continue your search for a lender, check with the Consumer Financial Protection Bureau to make sure there aren't any serious reports filed against the particular institution.
When choosing a lender for your personal loan, ask yourself the following questions:
Do I want to work with a local company or a national company?
Is it vital for me to work with a lender face-to-face? Or would an online lender be more conducive to my situation?
Can this lender give me the amount of money that I need?
Can this lender offer me a flexible repayment schedule?
Does this financial institution offer the type of loan I need?
Does this lender offer competitive interest rates?
Are there any extra fees associated with the loan?
It's essential to figure out the best type of loan for your situation and look for companies that specialize in that type of loan. You should know the interest rate, loan term, penalties and fees before signing any contracts or accepting any funds.
Personal loan FAQ
What's the best online loan company for Kansas City loans?

Many banks and lenders offer online loans to Missouri and Kansas residents, and the best one for you depends on your needs. Check our recommended lenders to find which one works for you. Like any lender, look into its customer service, APR and any other fees that may come with the loan.

Is there a loan for people with bad credit?

Most online companies in credit unions don't have minimum credit requirements, but your credit score still plays a significant role in how much you pay for a personal loan. Interest rates, payback terms and loan amounts are all dependent on your credit score. If bad credit is keeping you from qualifying for a personal loan, check out our payday loan guide to see how this type of loan can help you get quick access to the money that you need.

Are personal loans a good idea?

All loans come with risk. If you are unable to pay back your loan plus the interest, it could negatively impact your credit score. If you have the means to pay back the principal plus the interest over time, a personal loan may be right for you.

Where do I go to get a personal loan in Kansas City?

Contact one of our recommended lenders. We've done research for you regarding where you can get a personal loan in Kansas City. Our list of online lenders and local banks can help you choose a lender that meets your specific needs. It is vital to research the loan offers, interest rates, fees and penalty policies of each lender or bank.
Thank you, you have successfully subscribed to our newsletter!
Kansas City personal loan company information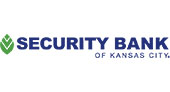 Security Bank of Kansas City serves the greater Kansas City area as well as St. Joseph, Lee's Summit, Smithville and Paola. Security Bank of Kansas City offers automatic transfers, which allows you to conveniently pay your loan payment from your savings or checking account. The lender provides fixed- and variable-rate loans secured by your investments.
Address: 701 Minnesota Ave., Kansas City, KS 66101; Multiple locations
Phone: (913) 281-3165
Hours: M - F: 9am - 5pm
Website: securitybankkc.com/personal/lending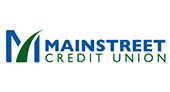 Mainstreet Credit Union offers online account opening, online loan applications and mobile and online banking. It provides a variety of free loan payment options, including dropping the payment off at one of their locations, mailing it in or setting up automatic recurring payments from your bank account.
Address: 8245 State Ave., Kansas City, KS 66112; Multiple locations
Phone: (913) 599-1010
Hours: M - F: 9am - 6pm; Sat: 9am - 12:30pm
Website: mainstreetcu.org/loans/personal-loans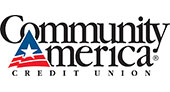 CommunityAmerica Credit Union offers multipurpose loans that don't require collateral. Its online application process makes it easy to apply for a personal loan, and you know the results within minutes. You need current pay stubs that cover one month's income, a valid driver's license, your most recent tax returns and any documentation related to the loan purpose.
Address: 5041 Main St., Kansas City, MO 64112; Multiple locations
Phone: (913) 905-7000
Hours: M - F: 9am - 5pm; Sat: 9am - 1pm
Website: communityamerica.com/personal-loans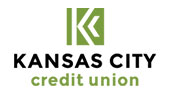 Kansas City Credit Union offers a Freedom Loan, which is a small, short-term loan. For first-time borrowers, the minimum is $300 and the maximum is $500. After successfully paying off the first loan, the subsequent maximum is $750 with a payback period not to exceed six months. There is a $25 application fee, and the company does not charge a penalty for paying off a loan early.
Address: 5110 Ararat Drive, Kansas City, MO 64129; Multiple locations
Phone: (816) 861-5700
Hours: M - F: 8:30am - 4:30pm; 8am - 12pm
Website: kansascitycreditunion.com/loans-credit-cards/personal-loans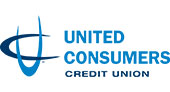 United Consumers Credit Union serves residents of Jackson, Buchanan, Cass and Clay counties in Missouri and Johnson County, Kansas. Immediate family members of current account holders are eligible to join.
Address: 1111 E. 23rd St., Independence, MO 64055; Multiple locations
Phone: (816) 325-6900
Hours: M - F: 9:30am - 5:30pm; Sat: 9:30am - 12:30pm
Website: uccumo.com/loans/personal-loans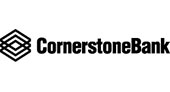 Cornerstone Bank prides itself on giving customers a personalized banking experience, which is why its employees give out their cell phone numbers to customers so you can reach them after business hours. Customers monitor Cornerstone Bank's wide variety of personal loans via online and mobile banking.
Address: 9120 W. 135th St., Overland Park, KS 66221
Phone: (913) 353-4130
Hours: M - F: 7:30am - 6pm; Sat: 9am - 12pm
Website: cornerstonebk.com/personal-banking-in-overland-park
You're signed up
We'll start sending you the news you need delivered straight to you. We value your privacy. Unsubscribe easily.
Comparing
×