Best Personal Loans in Chicago, IL
Emergency or pricey expenses don't need to take a bite out of your savings. Taking out a personal loan with a reasonable interest rate allows you to pay for what life throws your way without needing to make a large, upfront payment. Start your financial journey with our recommendations for the best personal loan providers in Chicago.
Top 13 Chicago Personal Loan Companies

NetCredit
Read 1,062 Reviews

Offers fast funding and flexible loan terms. Borrowers can get approved for loans up to $10,000. Approved applications funded as soon as the same business day. Offers lines of credit from $500 to $4,500. APRs vary by state.

Learn More
Fifth Third Bank
Read 1,104 Reviews

Fifth Third Bank was founded in Cincinnati, Ohio in 1858, and it is a company focused on branch banking. The company also offers unique services like payment processing and title insurance, in addition to investment advice.

Chat with a ConsumerAffairs decision guide

Live agent
Best Egg
Read 1,533 Reviews

Unsecured or secured loans for $2,000 to $35,000. APRs from 5.99% to 29.99%. 36- to 60-month repayment terms. Requires a 640 credit score. Debt consolidation and credit card programs also available.

Get Started
FreedomPlus
Read 509 Reviews

Loans for $7,500 to $50,000 with APRs between 7.99% and 29.99%. Flexible credit score requirements. Repayment periods range from 24 to 60 months. Same-day loan decisions. Get funds in 24 to 72 hours. Licensed in most states.

Chat with a ConsumerAffairs decision guide

Live agent
Next Day Personal Loan
Read 84 Reviews

Connects borrowers with nationwide lenders. Find personal loans from $100 to $40,000. APRs up to up to 35.99% or higher. Get funds as soon as the next business day.

Learn More

Call Now Toll Free

(833) 985-2116

LendingClub
Read 289 Reviews

Peer-lending marketplace for borrowers and investors. Find personal loans up to $40,000 with APRs between 7.04% and 35.89%. Get funds within 48 hours of approval.

Chat with a ConsumerAffairs decision guide

Live agent
Personal Loan Pro

Free matching tool to connect users to lending partners. Quick online process. Find loans between $2,000 and $40,000 with APRs from 2.49% to 35.99%. Flexible repayment terms available.

Get Started
OppLoans
Read 192 Reviews

Offers bad credit loans, no-credit-check loans and installment loans. Payday loan APRs up to 199%. Loan amounts range from $500 to $4,000. No minimum credit score required to apply. Same-day deposit available upon approval.

Get Pricing
BMO Harris Bank Chicago
Read Author Review

Gives flexible personal loans with APRs as low as 7.44%. Provides loan amounts of $1,500 to $35,000. Offers repayment terms from 12 to 72 months.

Chat with a ConsumerAffairs decision guide

Live agent
Credit Union 1
Read Author Review

Provides signature loans with rates ranging from 10.25% to 10.75%. Offers secured loans with a variable APR. Accepts online applications.

Chat with a ConsumerAffairs decision guide

Live agent
First Northern Credit Union
Read Author Review

Offers personal loans for emergencies, special events and unexpected expenses. Provides an online payment estimator calculator. Charges 9.99% APR and gives repayment times of 24, 36 or 72 months.

Chat with a ConsumerAffairs decision guide

Live agent
Great Lakes Credit Union
Read Author Review

Offers unsecured, secured and Cash-In-A-Flash loans. Allows borrowers to postpone payments with Skip-A-Payment program. Provides unsecured loans up to $25,000 with 9.99% APR and no fees.

Chat with a ConsumerAffairs decision guide

Live agent
United Credit Union
Read Author Review

Provides personal loans that require no collateral. Offers vacation loans and secured loans for borrowing against share savings or share certificate of deposit. Accepts application online or over the phone.

Chat with a ConsumerAffairs decision guide

Live agent

Typical personal loans in Chicago range from $1,000 to $50,000, but some banks offer loans for larger amounts. Borrowers in Chicago use personal loans to pay for weddings, medical expenses and vacations. Personal loans can also help borrowers save money by paying off credit card bills with high interest rates more quickly.
Picking a loan in Chicago, IL
It can be confusing to choose between the various types of personal loans available in Chicago. Here's some guidance on when to use the most common ones.
Secured loan: Chicago locals looking to buy a new car usually take out a secured auto loan for the purchase. A secured loan needs collateral to be approved, and in the case of an auto loan, you would use the purchased car as security. Secured loans are the most common type of loans, and they generally are used to purchase vehicles and homes.
Variable-rate loan: Chicago residents looking to purchase a home to flip in Lincoln Park or Logan Square usually use a variable-interest loan. This type of loan works best if you have a short repayment term — initial APRs are often lower than fixed-rate loans but tend to increase over time.
Personal line of credit loan: Business owners founding startups in neighborhoods like The Loop and Wicker Park may be interested in establishing a line of credit. These loans are an excellent choice because the business can borrow money up to the credit limit and is only charged interest on the funds it uses.
State regulation for Chicago personal loans
As of January 1, 2020, interest rates are capped at 5% on consumer debt below $25,000 in Chicago. The window for creditors to collect the debt also decreased from 26 years to 17 years.
Choosing a Chicago lender
Choosing the right personal loan company in Chicago starts with understanding the options for your situation and finding which companies offer the loan you need. If you've never signed a loan before or are still building credit, some Chicago companies offer loans designed for people who have bad credit or no credit history.
The next steps involve gathering quotes and reading online reviews. Friends and family can provide recommendations on which companies are good and which ones to avoid. Once you narrow down the list, look at any registered reports filed with the Consumer Financial Protection Bureau against the companies you're considering.
No matter which business you choose, it's crucial to understand your loan rate, term, penalties, fees and payback requirements before signing the contract or accepting funds. Only then can you make an informed decision on whether you have the best loan to suit your needs.
Chicago personal loan FAQ
Can I get a loan with a credit union in Chicago?

Yes, although you must be a member of the credit union to apply for a personal loan. Credit unions often have better rates than traditional banks.

How can you borrow money if you have bad credit in Chicago?

Online lenders and credit unions often do not have minimum credit requirements, so bad credit shouldn't be a problem. In general, your creditworthiness determines interest rates, loan amounts and payback terms. If you're having issues obtaining a loan online or with a credit union, you may want to look into a payday loan as an alternative.

Where do I go to get a personal loan in Chicago?

Our list of recommended personal loan companies in Chicago includes online lenders and local banks. To find the best choice, compare their loan offers, penalty policies, interest rates and fees.
Thank you, you have successfully subscribed to our newsletter!
Chicago personal loan company information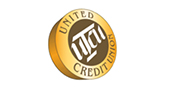 Whether you need funds for home remodeling or celebrating an anniversary with a trip to Fiji, United Credit Union can provide you with the necessary money. Interested borrowers can quickly apply online or over the phone with basic personal and income information.
Address: 4444 S. Pulaski Road, Chicago, IL 60632
Phone: (773) 376-6000
Hours: M - F: 9am - 5:30pm; Sat: 8:30am - 1pm
Website: unitedcreditunion.com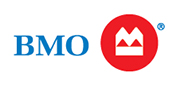 You can customize your loan terms to suit your needs with BMO Harris Bank, and there's no penalty for early payoffs. There are also various ways to start the process, including applying online, requesting to be contacted, visiting a branch or calling the bank's primary number.
Address: 77 W. Washington St., Chicago, IL 60602
Phone: (888) 340-2265
Hours: Call for hours
Website: bmoharris.com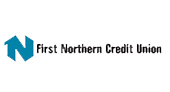 First Northern Credit Union is quick to get its customers the cash they need. The credit union offers signature loans with a 9.99% APR and repayment times of 24, 36 or 72 months. Interested borrowers can apply online or at a branch with a Social Security number and government-issued photo ID.
Address: 541 N. Fairbanks Court, Ste. 120, Chicago, IL 60611
Phone: (312) 527-2755
Hours: M, T, Th, F: 8am - 4:30pm; W: 9:30am - 4:30pm
Website: fncu.org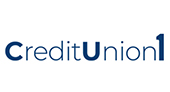 With six loan products to choose from, Credit Union 1 is sure to have the loan you need. The company's signature loans can help cover emergencies or education bills, and its three types of secured loans are great for people who are building their credit. Borrowers can also get an overdraft line of credit and a Visa credit card.
Address: 1737 W. Polk St., Chicago, IL 60612
Phone: (800) 252-6950
Hours: M - F: 8:30am - 5pm
Website: creditunion1.org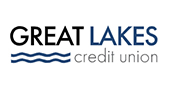 Great Lakes Credit Union offers low-interest, unsecured personal loans. It also offers Cash-In-A-Flash loans of $500 with APRs as low as 33.5%. The loan has a $30 fee but comes with minimal requirements.
Address: 1011 W. Lawrence Ave., Ste. 5017, Chicago, IL 60640
Phone: (773) 769-2800
Hours: M - F: 10am - 6pm; Sat: 8:30am - 1pm
Website: glcu.org
You're signed up
We'll start sending you the news you need delivered straight to you. We value your privacy. Unsubscribe easily.
Comparing
×