Find the Best Personal Loans in Austin, TX

Top 10 Austin Personal Loan Lenders

Best Egg
Read 1,484 Reviews

Offers personal loans up to $35,000. Easy online application. Get money in your account in as little as one day upon approval and verification. Recommended minimum debt of $5,000 for debt consolidation.

Compare Offers
LoanMe
Read 524 Reviews

Offers personal loans up to $100,000. Processes approvals in as few as four hours. No prepayment penalties. Minimum loan amount of $600 required.

Next Day Personal Loan
Read 60 Reviews

Lending network for personal loans up to $40,000. Apply in under two minutes to start their simple, three-step process: apply, qualify, get funded. Funds available as soon as the next business day.

Get Pricing

Call Now Toll Free

(833) 985-2116

NetCredit
Read 957 Reviews

Offers personal loans up to $10,000. Can deliver funds same business day, Guarantees a 100% commitment to customer satisfaction. Provides eligibility verification by state.

Get Pricing
OppLoans
Read 190 Reviews

Lender specializing in installment loans. Offers loans in 12 and offer loan terms from nine to 36 months. Average APR is 160%, and borrowers can borrow between $500 - $4000, depending on where they live.

Get Pricing
A+ Federal Credit Union
Read Author Review

Offers line of credit and signature loans. Features APRs as low as 6.99%. Includes options with revolving balances or terms up to 84 months. Requires involvement with select organizations or a charitable donation to join.

Capitol Credit Union
Read Author Review

Provides secured or unsecured personal loans and lines of credit. Accepts online or phone applications. Features APRs as low as 9.9%. Offers fast funding loans with money available within 24 hours of approval.

Excel Finance
Read Author Review

Provides personal loans up to $10,000 with fixed interest rates and flexible loan terms up to six years. Doesn't charge early repayment penalties. Offers unsecured signature loans. Accepts phone or online applications.

Greater Texas Credit Union
Read Author Review

Offers signature, helping hand and emergency loans with no collateral required. Advertises rates as low as 7.49% with fixed rates and terms. Doesn't charge origination or prepayment fees. Requires membership to apply.

United Heritage Credit Union
Read Author Review

Offers personal loans, lines of credit and share or CD secured loans. Features fixed rates and terms. Accepts online or branch applications. Requires credit union membership. Publishes membership eligibility online.

Personal loans in Austin typically range from $1,000 to $50,000, though the amount you qualify for depends on your financial information and credit history. Consumers commonly take out these loans to fund vacations, home renovations, medical expenses, educational costs and emergencies.
Finding a personal loan in Austin, TX
With many personal loan options available, it's challenging to know which is best for your needs. Here are a few of the most popular loan products in the Austin area.
Secured or unsecured loans: Secured loans require collateral, such as cars, houses or savings accounts to qualify. These loans are a good option for people building credit or looking for lower interest rates. Unsecured loans do not need collateral and only require a good credit history and proof of income. Examine your credit score and the assets you have at your disposal to decide which is right for you.
Variable-rate or fixed-rate loans: Variable-rate loans have an interest rate that changes over the life of the loan, while fixed-rate loans always have the same interest rate. Variable rates are ideal for short term projects that you intend to pay off quickly, such as home remodeling in up-and-coming neighborhoods like Cherrywood or North Loop. If you expect to take several years or the full term to repay the loan, a fixed-rate personal loan is a safer, more reliable option.
Personal line of credit: This type of personal loan extends a line of credit that you can draw from when needed. They're similar to credit cards but usually have a much lower interest rate and allow you to use the balance as overdraft protection. Austin residents might use this service while shopping in the 2nd Street District or the Arboretum, as it can provide financial padding for large or last-minute purchases that you intend to pay off quickly.
State regulations for personal loans in Austin, TX
Some predatory lenders charge exorbitant rates and fees, but Texas has protections in place to prevent this. Texas state law caps interest rates on personal loans at 18%. Interest rates start around 5%, so you can potentially qualify for a lower rate than the maximum.
Picking an Austin personal loan lender
Once you decide which loan type is right for you, start your search for Austin lenders who offer it. Consider the difference between local and national companies and whether you'd like an in-person or online experience. If customer service is important to you, many borrowers prefer the assistance of local bank branches or credit unions. On the other hand, online shoppers often list convenience and efficiency as their primary reasons for borrowing online.
When you've narrowed your list, gather quotes from these lenders and compare interest rates. Carefully consider the interest rate, terms, penalties and fees before you agree to a loan. You should also check online reviews to ensure that customers have been satisfied with their borrowing experience and haven't filed any complaints with the Consumer Financial Protection Bureau.
Austin personal loan FAQ
What's the best online loan company for personal loans?

This guide lists several top online loans in Austin with interest rates averaging around 10%. Online lenders are usually very efficient and offer fast approval rates and funding.

How can you borrow money if you have bad credit in Austin?

You can apply and possibly get approved for a loan if you have bad credit — many online companies and credit unions don't have a minimum credit score requirement. However, your score does affect the amount you can borrow and your interest rate. If you aren't having any luck with online companies or local banks, you can consider payday loans as an alternative. Review our guide on payday loans to learn more about this option.

Where do I go to get a personal loan?

To get a personal loan in Austin, contact one of the lenders listed in this guide to find out more about what they offer. Each lender has different amounts you can borrow, interest rates and fees, so compare these numbers to decide which is best for you.

Are personal loans a good idea?

If you have a game plan for paying back your personal loan, this funding option is an excellent resource when you don't have cash on hand. Be sure that you can afford the minimum monthly payment and evaluate if you can afford to make additional principal payments to pay off your balance sooner.
Thank you, you have successfully subscribed to our newsletter!
Austin personal loan company information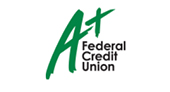 A+ Federal Credit Union is a local lender that represents schools, community organizations and other local businesses. The company provides signature loans and lines of credit with interest rates starting at 6.99% and loan terms of up to 84 months. To qualify for membership, you must be employed with select organizations or make a charitable donation to the A+ Education Foundation.
Address: 6420 E. U.S. 290 SVRD, Austin, TX 78723
Phone: (512) 302-6800
Hours: M - F: 9am - 5pm; Sat: 10am - 1pm
Website: aplusfcu.org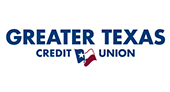 Greater Texas Credit Union partners with local universities and businesses. The credit union provides signature loans of up $10,000 as well as helping hand loans that range from $700 to $2,500 and have a 10-month repayment period. Greater Texas Credit Union's highly competitive interest rates start as low as 7.49%. Membership is required to take out a personal loan, but you might qualify based on where you live, work or attend school. New members must wait 90 days before applying for unsecured loans.
Address: 1180 Airport Blvd., Austin, TX 78702
Phone: (512) 458-2558
Hours: M - Th: 9am - 4pm; F: 9am - 6pm
Website: gtfcu.org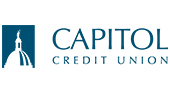 Capitol Credit Union offers secured and unsecured loans to residents, students and employees in Travis County. The credit union's APRs start at 9.9%, and it offers fast funding on personal loans of up to $25,000. With this option, funds are available within 24 hours of your application's approval. Employees of select businesses and family members of current members are eligible for membership.
Address: 11902 Burnet Road, Austin, TX 78758
Phone: (512) 477-9465
Hours: M - F: 9am - 5:30pm
Website: ccutx.org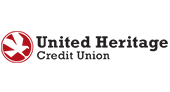 United Heritage Credit Union is a local lender that provides secured or unsecured loans and lines of credit. You can apply online or at one of its local branches if you're an eligible member. To join this credit union, you must live, attend school or work in a specified list of Texas counties, be a family member of a current UHCU member or join the Texas Consumer Council.
Address: 6400 Manchaca Road, Austin, TX 78745
Phone: (512) 435-4545
Hours: M - F: 9am - 6pm; Sat: 9am - 2pm
Website: uhcu.org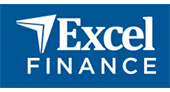 Excel Finance is a lender with locations in Texas, Louisiana and New Mexico. The lender has multiple branches in Austin where you can apply in person, or you can call or submit an application online. Excel's unsecured signature loans have fixed interest rates and a maximum amount of $10,000. It doesn't charge prepayment penalties and has options available for those with less than perfect credit.
Address: 8312 Burnet Road, Ste. 112, Austin, TX 78757
Phone: (512) 459-1743
Hours: M - F: 8am - 6pm
Website: excelfinco.com
You're signed up
We'll start sending you the news you need delivered straight to you. We value your privacy. Unsubscribe easily.