Best Payday and Title Loan Companies
Payday and title loans give borrowers quick access to cash for a short time. With a title loan, lenders place a lien on a car owner's car title in exchange for a loan. Payday loans are shorter term loans in which the lender essentially advances you one paycheck.
Both payday and title loans are meant to be short-term solutions to help consumers get through a short-term financial crisis. Borrowers should carefully consider their options before taking out a loan and make sure they understand fees and repayment terms associated with these loans before signing any paperwork.
Compare Reviews for Top Payday and Title Loan Companies

Check Into Cash
Read 1783 Reviews

With more than 900 stores in 30 states, Check Into Cash is a pioneer in the payday advance industry. From online payday loans to title loans, they provide customers with quick solutions for their fast cash needs.

CashNetUSA
Read 1585 Reviews

CashNetUSA is a payday lender. It gives consumers access to cash within one business day, and the company provides detailed information about rates and policies online so consumers can make informed decisions.

TitleMax
Read 1271 Reviews

TitleMax was founded in 1998 and has about 1,150 stores in 17 states. They offer title loans for cars and motorcycles along with personal loans. About 3,000 people per day obtain loans from TitleMax.

Speedy Cash
Read 1266 Reviews

Founded in 1997, Speedy Cash is now an international company specializing in short-term lending and financing. In Nevada, Washington and Oregon, they do business as Rapid Cash, and in Canada they operate as Cash Money.

TMG Loan Processing
Read 75 Reviews

Tradition Media Group (TMG) Loan Processing works with a wide nationwide network of lenders to match consumers with the best lending option for their title loans. They offer free, no obligation quotes and fast lending services.

Finova Financial
Read 154 Reviews

Finova Financial's Car Equity Line of Credit gets consumers quick access to cash. Offering loans in Arizona, California, Florida, New Mexico, Tennessee and South Carolina, they don't require a credit check or upfront fees.

LoanMart (formerly 800loanmart.com)
Read 317 Reviews

LoanMart was founded in California in 1999 and now has branches in multiple states. They provide service in 11 states and offer convenient features like an in-house DMV so consumers can get their cash fast and without any hassles.

Advance Financial
Read 30 Reviews

Founded in 1996, Advance Financial offers loans, check cashing and other financial services to customers in Alabama, Tennessee, Utah, Idaho, Kansas & Missouri. Advance Financial specializes in short-term, high-interest FLEX loans.

Advance America Cash Advance
Read 290 Reviews

Advance America Cash Advance is a cash advance company that was founded in 1997. Since their founding, the company has offered short term and online loans to people across the U.S., and the company now has 2,400 office locations.

Cash Advance USA
Read 227 Reviews

Cash Advance USA offers payday loans, personal loans, bad credit loans, debt consolidation loans and more to costumers who are in need. They offer customers a simple, easy-to-use online application process.
Thank you, you have successfully subscribed to our newsletter!
Enjoy reading our tips and recommendations.
Unsubscribe easily whenever you want

Lauren Fix
Auto & Finance Contributing Editor
View Profile
Lauren Fix, also called The Car Coach, is an automotive and auto finance expert. Her understanding of vehicles has made her the "go to" person on TV, radio, print media and the Internet. She has authored multiple books and writes a column for several outlets, including Parade Magazine, NewsMax and Car Coach Reports. She is a regular guest on major news and morning shows, discussing the latest updates on cars and car financing that will help drivers make smart decisions when buying, maintaining and financing cars.
What to consider when choosing a payday and title loan lender
Fees
Lending companies often charge people who take out a title loan additional fees for the loan, which can add up quickly. It's important to read all the fine print before deciding which payday or title lender to use.  Get multiple quotes before deciding on a lending firm, and ask what additional fees you will be expected to pay.
Processing and document fees: Lenders often charge borrowers fees for the paperwork required to get the title or payday loan.
Late fees: Lenders frequently charge borrowers a late fee if repayments are late or documents aren't exchanged on time. Make sure to find out what late fees are and on what date your payment will be considered late.
Lien fees: Many lenders charge fees for processing and placing a lien on a car owner's car. Some lenders only offer lien-free title loans.
Roadside assistance program fees: Some lenders offer a roadside assistance program for people who have a title loan, and many companies require this program, charging a fee for it.
Finance fee: Payday lenders charge a finance fee upfront, which you include on your post-dated check. If you roll your loan over for an extended period, you will be charged this initial finance fee plus an additional finance fee. The fee will continue to grow until you finally pay off the full amount of the loan.
Interest rates: Lenders are required to tell borrowers the exact APR being charged to the loan before the borrower agrees to the terms of the loan.
Extra requirements
All title loan borrowers must repay the amount of money they owe, pay interest, surrender their car title and pay fees. However, some companies have extra requirements when giving out a title loan.
GPS tracking: Some lenders require a GPS to be placed in a borrower's car so they can track where the car is. This box also allows the lender to shut the car off if you fail to pay your monthly payment. This device can locate the vehicle and help the lender reclaim that collateral.
Copy of keys: Many borrowers are asked to surrender a copy of their car keys to the lender when they take out a title loan. If you have a wireless key fob, they may hold one of those as collateral.
Qualifications
One benefit of getting a payday or title loan is that you don't need to have good credit. There are, however, some standard requirements you must meet in order to qualify:
Steady income: You don't necessarily need a job for all lenders (although some do require it), but you need to provide evidence of a steady stream of income in order to qualify for a loan. Without it, lenders have no way to know if you can repay them and are significantly less likely to offer you a loan.
Checking account: You need a checking account to write a check for your payday loan, and there are penalties if your check bounces when the lender tries to cash it.
Clear title: You will need to provide a clear title when you apply for a title loan that is in your name. A lien release may be required to be presented with the title to process a loan.
Proof of address: You will need to provide some valid form of address, such as a recent utility bill or bank statement, for both payday and title loans.
Credit rating: The lender will run your credit report to see if the agreement makes financial sense for both parties. Even lenders that offer loans for people with bad credit will usually need to see some credit history. Your loan options and APR may be impacted by your credit score.
Maximum loan amount
Title loans are a quick way to get money, but the amount of money a borrower can access is usually very limited. Lenders often have a strict cap on the amount of money they will lend in exchange for placing a lien on a car.
50 percent of car value: While the maximum loan amount varies, the amount a person can receive for a title loan is never more than half of their car's value.
One paycheck: Payday loans can be for any amount, but they are traditionally only written in the amount of one full paycheck (or less) so borrowers will have the money in their account when their check is cashed.
Length of loan
Title and payday loans are short-term loans, meaning borrowers get the money quickly but also have to pay back the amount they owe with interest in a limited amount of time. The length of time a borrower has to pay back their loan varies from lender to lender, but there are some industry standards.
30 days: A common amount of time allowed for title loan repayment is 30 days. Some lenders may give you another 30 days if you cannot pay on time. To avoid defaulting on a loan, see if a relative or good friend can help with the payments. This allows you additional time to pay your friend back without worrying about losing your car or incurring extra interest fees. If you can't pay back the loan, or won't be able to, you may have to look at selling the vehicle or other items you own free and clear.
Longer loans: Some lenders will give borrowers a longer time to repay their title loan. Often, these repayments are structured as interest-only payments.
Pay period: Payday loans are only for one pay period. You will set up this timetable with your lender, and they will cash your check after you get your next paycheck.
What are different types of payday and title loans?
Traditional title loans
Traditional title loans allow a car owner to get a loan in exchange for having a lien placed on their car by a lender. With a typical title loan, borrowers pay off the entire loan, interest and any fees within a specified amount of time, which is usually 30 days.
Interest-only payment title loans
Title loans with interest-only payments work similarly to traditional title loans, but their repayment strategy is different. With interest-only payments, borrowers first pay off the amount of the interest of the loan. They are then required to pay off the amount of the loan in full. Interest-only title loans usually last for a period of time longer than traditional title loans. It's best to be careful with interest-only payment options as you may end up paying more than you actually borrowed, and still not pay off the loan.
Traditional payday loans
Traditional payday loans are priced at a fixed dollar fee, which represents the finance charge the borrower will pay. They are meant to be a short-term solution to help consumers get instant cash that they can repay when they get their next paycheck.
Who uses payday or title loans?
Car owners in an unexpected financial emergency
Sometimes financial emergencies just cannot be predicted. People who do not have significant savings and suddenly find themselves in a situation where they need a large amount of cash fast can benefit from taking out a title loan. Title loans are a good short-term solution when money must be borrowed quickly and/or unexpectedly and you have a method to pay it back.
Consumers with unexpected costs
Anyone can find themselves facing an unexpected financial crisis that needs to be paid immediately. Payday and title loans can be good options for people who have a short-term need and can pay their loan back in full within the given time frame.
Expert reviews for payday & title lenders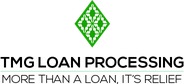 Traditional Media Group (TMG) Loan Processing is a free online service that helps consumers qualify for title loans up to $50,000. They offer a fast turnaround time and easy online application so you can quickly access cash when you need it. TMG is not a direct lender, and the company specializes in matching consumers with auto title loan lenders.
Fast turnaround: Many consumers receive their loan funds within one business day. Some consumers might even be able to get their funds on the same day they apply.
Free service: TMG Loan Processing does not charge an application fee, and they don't require any sort of down payment before you can get a loan. They will never ask for a bank routing or account number.
Free no obligation quote: Get a fast and free quote online or by calling TMG directly. When you get your free quote, TMG will tell you about any fees associated with your loan from the direct lender, so you always know exactly where you stand. These fees will always be rolled into the total loan amount, so you don't need to pay them upfront. You are under no obligation to go forward once you get your quote.
Wide network of lenders: TMG is not a direct lender. Instead, they work with a wide network of auto title loan lenders, which means they can easily find you the best lending option for your situation.
Best for: car owners who need access to fast cash.
Read 75 Reviews

LoanMart started as a single pawn shop in 1999 in Sherman Oaks, California. Today, the company has branches in California, Illinois and Arizona and services 11 states around the country. They specialize in auto title loans.
Fast turnaround: Most consumers can receive their loans from LoanMart within 24 hours of applying.
In-house DMV: Consumers can skip the long lines and hassle of the DMV when they work with LoanMart. The company has their own in-house DMV to process paperwork and save you valuable time.
Five Day Peace of Mind Guarantee: Consumers who are unsure of whether or not a title loan is right for them can take comfort in the Five Day Peace of Mind Guarantee. Try your loan out for five days. If you change your mind within five days of receiving your loan, simply return the funds to LoanMart. They will waive the application fee and any other charges and fees associated with the loan.
Easy document submission: If you are applying for a loan online or over the phone, you can easily submit your documents electronically. Simply send a fax, email or even a picture of them.
Payment options: You can choose how you want to receive your money. LoanMart's options are check, cash and wire transfer. Pick the one that works best for you, and get your cash fast. Your bank may charge for wire fees, so check with them in advance.
Best for: car owners who need access to cash fast.
Read 317 Reviews

The first Speedy Cash store opened in Riverside, California in 1997 by three childhood friends from Wichita, Kansas. The company has since gone global, with operations in the United States, Canada and the U.K. They operate under the name Rapid Cash in Nevada, Washington and Oregon and as Cash Money in Canada. 
Fast approval: Bring your vehicle to your local Speedy Cash location for fast approval on your title loan. Speedy Cash will inspect your vehicle, determine a loan value and give you a lending decision in a matter of minutes. Consumers can get instant payday loans with a prepaid debit card or by applying online and picking their cash up at their local branch.
Quick money: Once you are approved for your title loan at your local, Speedy Cash location, all you need to do is sign your documents and drive off with cash in hand.
Multiple services: Speedy Cash offers a variety of lending services, including cash for gold, installment loans and wire transfers, so you can use them for all of your short-term lending and financial needs.
Apply online: If you don't happen to have a Speedy Cash location nearby, you can still apply for your title loan or payday loan online. Cash can be sent straight to your checking account once you're approved for your title loan, or your payday loan can be loaded onto a prepaid debit card that you already possess. You will need to have your vehicle accessed by an outside appraiser at your own expense.
Security Center: Speedy Cash's online Security Center is a resource center dedicated to consumer news and information about security and security-related issues. Learn how to protect yourself from scams, how to tell the warning signs of a scam artist and more.
Best for: car owners and consumers who need cash fast.
Read 1266 Reviews

Finova offers an alternative to title loans by providing qualifying consumers with a Car Equity Line of Credit (C-LOC) as an emergency loan. This gives consumers a reasonable way to get quick access to cash along with access to an ongoing line of credit with declining rates.
Clear fee structure: You won't be surprised by additional fees when it's time to pay back your C-LOC. Finova's website clearly outlines their fee structure, and their examples offer consumers a realistic depiction of how much they can expect to pay back for their loan.
No credit required: Finova doesn't require credit for approval, making it accessible for people who have little or no credit. Finova uses their own software to determine your loan performance and creditworthiness.
Apply online: Applying for Finova's C-LOC is easy and available online. Simply fill out their online form, get pre-approved, fill out an application form and get your cash.
One year payback: Finova's loans have a minimum 12-month repayment term, meaning you can take a year or more to pay back your loan. This can give consumers the extra breathing room they need to get a handle on their finances and responsibly pay back their C-LOC.
Build credit: Finova reports your successful payment history of their loans to reporting credit bureaus, helping you build your credit score and gain more financial freedom.
Best for: responsible borrowers who have little or no credit.
Read 154 Reviews

TitleMax was founded in Georgia in 1998 and is now one of the largest title lenders in the United States with more than 1,000 locations in 17 states across the United States. The company offers title loans and title pawns for cars and motorcycles.
Qualifications: Those with bad credit can qualify for a loan through TitleMax. Applicants must only be 18 years old, or 19 in Alabama, have a government-issued photo ID, have a source of income and own a car or motorcycle without a lien.
No penalties: TitleMax does not charge an additional fee if clients make a payment early or pay their loan off early.
Speed: TitleMax works to get customers in and out quickly. In many cases, employees can check a client's qualifications and process their loan within 30 minutes.
Online application: Individuals can apply for a TitleMax loan online. This option may be especially appealing to those who want to work with TitleMax but do not live near one of their locations.
Consumer education: Consumers interested in obtaining a title loan can visit TitleMax's website to learn about the process of applying and qualifications. They can also follow the company's blog for financial advice, car care tips and more.
Best for: car and motorcycle owners facing unexpected costs or a financial emergency.
Read 1271 Reviews

Headquartered in Nashville, Tennessee, Advance Financial offers check cashing service, bill payment, wire transfers and high interest, short-term FLEX loans. Since 1996, Advance Financial has served the people of the Middle Tennessee area, and the company has expanded its business to offer services to clients in Idaho, Kansas, Utah and Missouri.
Read 30 Reviews

CashNetUSA is a payday lender that offers loans to consumers in the United States. It is a part of Enova International, Inc., a publicly-traded company in the financial sector.
Informative: Individual states have different laws about how much money you can borrow from a payday lender and how you must repay them. CashNetUSA provides all the relevant information for each state and a clear APR chart on their website.
Fast: Most people receive a decision about their application within minutes of applying. Once you're approved for a loan, CashNetUSA works to get money to you quickly. In most cases, you can have access to money the next business day.
Easy application: You can easily apply for a loan online. The application requires basic information and can be filled out quickly.
Customer service: Customer service representatives are available to help you during extended business hours during the week and during more limited hours on the weekends. You can reach them by email or phone, or you can live chat with someone on their website.
Promos: CashNetUSA offers regular promotions and specials to decrease the cost of their loans. You can get emails with promos once you have an account with the company.
Best for: employed consumers who need cash fast.
Read 1585 Reviews

CashCall, Inc. is a lender that opened in 2003. CashCall offers personal and business loans via the internet. CashCall has a reputation for having an easy application process, so those who qualify can get their cash fast. Its headquarters are in Orange, California.
Easy application: CashCall makes it easy to apply for a loan. You can apply online or by phone.
Quick cash: CashCall processes approved loans quickly. Once you're approved, CashCall may deposit your money in as little as four hours.
Loan limits: CashCall offers loan amounts from $2,600 up to $10,600. Certain states may have a higher minimum loan amount.
Credit help: CashCall reports timely payments to credit bureaus. By being current with your payments, a CashCall loan may help you rebuild your credit.
Current rates for select states: You can view CashCall's current loan rates in select states. Check the CashCall website for rates in California, Arizona, Idaho, New Mexico and Kentucky.
Best for: people who need loans from $2,600-10,600.
Read 501 Reviews

MoneyLend.net does the hard work of researching lenders for consumers to provide them with the most accurate information they need to compare interest rates, types of lenders, fees and more. MoneyLend is able to match consumers to the best lender for them in all 50 states. Their lenders offer short-term and installment loans, and many have low APRs. They have information for those needing personal or business loans.
State licensed lenders: All of the lenders that work with MoneyLend are state licensed, so you can rest assured they will meet all legal requirements.
Easy comparison: The company shows potential borrowers their loan options in a chart, which allows for easy comparison.
Educational info: MoneyLend has a helpful blog and financial educational information on their site to help customers make better financial decisions.
Loan calculator: Figure out how much you can expect to pay on your loan by using MoneyLend's online loan calculator. Simply input the loan amount interest rate and length of the loan for an accurate calculation of your monthly payment and the total amount of interest you will pay.
Flexible loan amounts: Loans are available for $100 to over $30,000.
Easy to search: Searching for a lender is easy on MoneyLend. Input the total amount you want to borrow and your state. Browse through the list of lenders in your state to find the one that best suits your needs.
Best for: people with unexpected life or emergency costs and people who need a personal loan.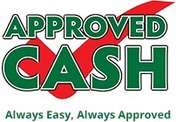 Approved Cash Advance was founded in 2004 and has 186 locations in six states. They offer a variety of short-term lending and financial services, including payday loans, cash checking, prepaid debit cards and title loans.
Read More
Disclaimer
Information in this guide is general in nature and is intended for informational purposes only; it is not legal, health, investment or tax advice. ConsumerAffairs.com makes no representation as to the accuracy of the information provided and assumes no liability for any damages or loss arising from its use.
Compare Reviews for Top Payday and Title Loan Companies

Ace Cash Express
Read 354 Reviews

Ace Cash Express is a payday loan and cash advance company. They also offers installment loans, check cashing and prepaid debit cards to customers in 19 states.

Check 'n Go
Read 171 Reviews

Check n Go is a lending company that offers installment loans and fast pay day cash loans. They also offer installment loans to customers living in California, Florida, Illinois, Michigan, Ohio and Texas.

MyCashNow.com
Read 78 Reviews

MyCashNow.com is an Internet-based company that matches consumers with lenders who can provide payday loans in amounts ranging from $100 to $1,000. Lenders contact and handle transactions directly with consumers.

PLS Payday Loan Store
Read 81 Reviews

PLS Payday Loan Store offers single payment, auto title and installment loan services. Headquartered in Chicago, PLS has locations in 11 states. Additional financial and transportation services are available.

Amscot - The Money Superstore
Read 23 Reviews

Amscot - The Money Superstore focuses on cashing checks, money orders and cash advances. Customers can also use ATMs and prepaid cards. Some Amscot locations are open 24 hours a day, and other locations have expanded hours.

Approved Cash Advance
Read 13 Reviews

Founded in 2004, Approved Cash Advance has 186 locations in six states. They offer title loans, payday loans and check cashing options. Their online application and loan approval process is fast and free.

Allied Cash Advance
Read 40 Reviews

Allied Cash Advance offers payday, installment and title loans from $50-$1,500, available as soon as the day after the application is submitted. Complete an application online or at your local Allied Cash Advance location.

AmeriCash Loans
Read 13 Reviews

AmeriCash Loans specializes in both installment loans and short-term, pay day loans. The company offers loan products and services to customers in five states: Oklahoma, Missouri, Wisconsin, Illinois and South Carolina.

Money Mutual
Read 37 Reviews

Money Mutual is an online lending marketplace that matches consumers with lenders who can provide them with loans up to $2,500 in as little as 24 hours. Fill out an application online to be matched with a lender.

Fast Cash
Read 202 Reviews

Fast Cash is a company that offers fast cash loans and pay day loans in all 50 states of the U.S. The company also offers a wealth of financial educational resources to borrowers and potential borrowers.

cash today
Read 69 Reviews

Money Mart is owned by Dollar Financial Group, Inc. Their services include payday loans, cash for gold, check cashing, prepaid debit cards and money transfers. Apply for a payday loan online or in one of their 1,335 locations.

One Click Cash
Read 242 Reviews

Offering a completely online loan application and approval system, One Click Cash is a fast cash advance company. The company is controlled as a tribally owned lending entity by The Santee Sioux Nation of Nebraska.

Just Military Loans
Read 18 Reviews

Just Military Loans specializes in providing loans to veterans, reserves, active duty and retired members of the military and their families at all credit levels. The company offers customers 12-36 month repayment terms.

California Check Cashing Stores
Read 21 Reviews

California Check Cashing Stores has 138 locations in California that get cash to people who need it quickly. The company can offer loans via Western Union money transfer or via an in-person transaction at an office.

MyPayDayLoan.com
Read 22 Reviews

MyPayDayLoan offers payday loans without requiring a credit check and conducts business in Spanish and English. New customers can borrow $200-$600. After demonstrating responsibility, they can apply for renewal loans up to $1,000.

City Loan
Read 16 Reviews

City Loan specializes in title loans and operates in Arizona, California, Missouri, New Mexico, South Carolina and Texas. Customers can pick up their cash from one of over 25,000 locations across the U.S.

Cashland Financial Services
Read Reviews

Cashland Financial Services offers a range of financial services and products including prepaid debit cards, title loans, check cashing, gold buying, pawn loans and installment loans. Title loans range from $500-$1500.

500FastCash
Read 22 Reviews

500FastCash offers online payday cash loans available as quickly as the next business day. Returning customers can qualify for higher loan amounts once they demonstrate their ability to responsibly pay off their initial loan.

MoneyLend.net
Read Expert Review
Be the first one to rate this company

MoneyLend connects consumers with lenders. Thy specialize in personal, business, debt consolidation and P2P loans. Use their loan calculator to find out how much you'll pay monthly and how much your interest rates will be.

EZPayDayCash.com
Read 9 Reviews

EZPayDayCash is a direct lender that offers consumers short-term loans when they are in a cash crunch. EZPayDayCash offers loans up to $1,000 per loan with no credit check.

Magnum Cash Advance
Read 12 Reviews

Magnum Cash Advance is a short-term loan company that helps customers receive loans from $100-$1,000 by connecting them with reputable lenders in the industry. The company offers a quick online application process.

Fast Access Finance
Read 5 Reviews

Based in Pickering, Canada, Fast Access Finance provides quick loans to Canadians in Ontario, Saskatchewan and Alberta. The company grants loans to a wide range of customers, even those who do not have good credit.

Cash Today Ltd.
Read 39 Reviews

Cash Today Ltd. offers customers both payday loans and short-term loans for up to $500, deposited directly into the customer's account. The company operates out of Capalaba, which is located near Brisbane, Australia.

Cash Direct Express
Read 61 Reviews
Out of Business

This company has gone out of business.

Instant Cash USA
Read 88 Reviews
Out of Business

This company has gone out of business.