Advance America Cash Advance
Consumer Complaints and Reviews

I have done business with AA for a year now. Always paid my payday advance loans on time. Today I walked in to talk to the Manager of the Store on Vermont Ave in Los Angeles. I said "if you could please work with me to set up a payment plan as I need some time." (Keep in mind have always paid on time consecutively over the last year.) She lied and said there is nothing she can do until my check bounces and then she will work with me. I call their customer service number to see if what she is saying is the truth and she lied, she could have helped me and chose not to. Why? I do not know as the price I pay for the advance you would think she would accommodate me, not to mention I have never defaulted on a loan. I notified Corporate. Just want some accountability for the Manager lying to me in addition to smiling like it's a joke!!

Well I got an email stating I'm approved for a 5000 loan and of course I called it and the gentlemen was Indian stating I was approved. They had all my information so he ask me for my banking mobile access in order to deposit the money so I did, not thinking they deposited 990 in my account. I had to go buy 900 in iTunes cards, call them and send them pictures of cards front and back and the numbers. Then he said that it was late that the funding department was close.
So in the middle of night got a text from bank saying a large deposit was in my account for 2500. So the very next day they started calling me at the crack of dawn, told me to go to bank and take all the money out and send it MoneyGram that they would deposit the loan for 5000. Well I sent it but as of today no money. My bank account is negative 3300. My work check was deposited, the bank took it because it's negative. I had to call the bank and explain everything, called FTA and BBB and had to put fraud on my social for ninety days.
And to this day they call me and text me and harass me. I told them how do they live with themselves scamming people out of money. Also the checks that were deposited from a Juan **, ask them who that is. Also the guy said his name was Brandon ** manager from Advance America. Never again will I apply online for a loan. These people ought to be caught and shut down and go to jail. And the checks were fraud that's why my account is negative. I called everyone on this. People please don't be scam by Advance America.

This payday loan business like all of them are regulated by state laws to not give a loan to a customer any loans that exceed 300.00 in total. Each company that I loaned from was fully disclosed by me that I had several payday loans before I got a loan from them. I'm in California and it's the loan companies responsibilities to look at the other loans in each customers name. Legally they are at fault as a business by not informing us or turning us down. I spent 3 years in the vicious cycle paying interest rate that itself should be a crime.
They even loaned my friend who's a veteran into the trap. Instead of reporting it to the courts or bureaus they report it to a different companies that are considered Teletrax. Ruining your credit by posting it to everyone of the loan companies before you can gain a loan to pay them all off at once. I live on under 900 a month and they told me they'd give me at least a month and they didn't. I'm ruined. They gave me over a thousand in the payday loans. Plus online loan companies too.
They should be held accountable and never give a loan unless they check you credit and only to consolidate your loans. The debt relief and consolation both don't cover all your debt or loans. They either do just what you have on you report or just your instore loans. None give the option to include a title loan. I'm disabled paying 840 rent and 272 loan payments. I need to get a loan to cover all debt and not a 50 to 200 percent interest. If they loan us, making us victims because they don't care if we're being taken for hundreds of dollars. We are dependent on the State laws and companies informing us and not just keep lending up until we're homeless, no car, food, clothes or credit.

These mf think they're smart. I've got something for that **. They try to pull that same okey dokey on me. Go to Walmart. Western Union me the cash. What. That sounds about as dumb as his Hobbes accent. They're in for more than they could ever start to even want. They have been trying to get me for I'd have to say at least six years. But they haven't pulled one off on me yet besides they got all my info like my SSN and my address and phone number. Hell I've had bad credit for as long as I can remember. So ** those false India mf. They can eat a **.

I get a phone call ** from a Melissa ** of Liberty or Plantersville, Texas saying I supposedly got a loan back in 2012 of $890.00 from ADVANCE AMERICAN PAYDAY LOAN online using my email address. She gave the address where I use to live but not the city or state, where I use to work. Then Melissa ** begin to say if I didn't send in $450.00 before 5 pm, she was going before the judge to have an warrant issue for my arrest. Then she said that I could call this other number 888-550-8358 to give my credit card number to a Samanta **, then she would have the charges dropped. While I was at the social security office I get another call from Melissa ** stating "You are going to jail ignorant **." So I did what I had to do to makes sure these people are exposed to the fullest. Beware of these people. I HAD TO PUT A FREEZE ON MY CREDIT.
How do I know I can trust these reviews about Advance America Cash Advance?
692,550 reviews on ConsumerAffairs are verified.
We require contact information to ensure our reviewers are real.
We use intelligent software that helps us maintain the integrity of reviews.
Our moderators read all reviews to verify quality and helpfulness.
For more information about reviews on ConsumerAffairs.com please visit our FAQ.

Have been struggling to make car payments and also get repairs needed so was searching for bad credit loans, payday advance loans etc. I get email and text stating I'd been approved for a $2000 loan. Being I had been scammed before, I started out skeptical and to make a long story short they didn't get me this time but not for lack of trying.

Advance America claims that I applied for a loan in 2010. This is not true. If I did apply for a loan how come I did not get it? They told me that I have a lawsuit which I don't believe since I don't have a hard copy that I can look at. Please everyone be careful out there because there are frauds out there. I am not going to court for this since I did not receive any money from this company. They even have my old email address. I am very dissatisfied with this company and if they try to contact me again I will not answer my phone. They are out for something that I did in 2010. It would have showed up on my credit report and I don't have anything outstanding showing any business with this company. I will even consider on suing them because everything they told me is false.

So, I just online chatted with a rep from Advance America and when I asked too many questions and informed them that they were reported as scammers, I was told to "** off dumb ** idiot women!" Yep, bad grammar and all. BEWARE OF THESE SCAMMERS!! They wanted me to go buy an iTunes card and load money to send to them as security.

I have received emails from Debra saying I was being taken to court because I have a 400 Loan outstanding. Which is a lie. I no long live in Cali and have been in Illinois for 4 years and have paid off my cash advance loans and have never taken one with them. Also she said if it goes to court that it would cost me 12,900 dollars which makes no sense. When I asked for an accounting and to see a signature page I was told in an email that they had my current address and my phone number which I have not changed. But then was told conveniently that I could pay them 400 and there would be no problem. These people are criminals. Please do not give them any money. Always ask to see a copy of your contract.

Someone from speedy cash so called with an Indian accent when I called had all my info. I had been applying for payday loans online. He said he had me approved for 2000 -10000. He jumped straight pushing 10000. He then proceeded saying they need to check my and verify my bank account. My desperate self gave it to them. No they deposited 400 in my account but requires me to wire it back to them so then I can have the 10000 deposited the same day. I called speedy cash, they say that they don't do loans in Florida and don't have affiliations with any banks as he stated.
When I called back the voicemail said 'Advance America'. I asked him about it, he said, "no". I know what I heard by that time I read the scam reports. He said the deposit they made and to send back was to boost my credit score and as soon as I wire the money back they will deposit 10k. Mind you they deposited 400 in my account with no loan documents and said he will call me at 7 am tomorrow to give me the wire info but I honestly don't wanna wire anything that can lead me in a fraud case please help.

I got a call then a email saying I qualified for a $2000 loan. The guy foreigner gave me the terms of the loan then stated to get a voucher to process the loan. The money would process in my account in minutes. Came back to the line to say the transfer did not go through. Then I needed to pay doc fees then again it didn't go through. I then ask for a refund or instructions on how to get my money back. He asked me to hold then said he would send it Western Union. They are a valid company and are committed the consumers they serve. Came back to tell me I need to give them $486 to get the $2000 from Western Union. I can swipe my card and the money would go to my account.

I was contacted several times in a 10 minute span (I ignored the first 4 calls), to be advised that I "qualified" for a loan (15 month term). I was then instructed to go to Walgreens to purchase a $120 FDIC insurance card. I was instructed to load an iTunes card and leave the store without speaking to anyone. Hmmm yeah red flag for a scam. I declined and was called again 3 times to be reassured it was a legitimate business and had 9 out of 10 approval rating with the BBB. Googled both company names and found several scam alerts. Just wanted to share they are now using a reputable company name Advance America to scam. Phone number calling is **

Ok so I have talked with these people they are definitely not legit. I have text from them stating that they are scammers and one guy was as bold to tell me he has been in business 9 years and he is a scammer that I couldn't do anything to him. Well I have news for him. Their day will come. Bank of America closed down my account and now I am noticing after all this that they are using my name to purchase things and then picking them up. People please check all spam from the email you used. They are trying to not only get hundreds of thousands dollars but they are trying to pass themselves off as us and they are using our accounts to buy things so it's untraceable. This needs to be stopped. If any of you wants to go to the FBI please contact me **.

After many months, got find someone to advance me some funds. Last week I received a text from Jack ** and here it is... "Hello, this is loan officer Jack ** texting on behalf of Advance America. This text is to inform you that your loan application has been approved for up to $8000.00 from Advance America Loan Company so if you are still in the market looking for a loan with cheap interest rates and better monthly installment without any upfront payment, please kindly get back us on **. Thank you."
I called them and he told me that he needed my account information. I was desperate to get funds. So I did exactly what he asked me to do. Including give him my bank details. He told me that his Advance America needed to make sure that it went into the right bank account. He asked me for my security answers, which I gladly gave him. They changed my security questions and answers while on the phone. I was sleeping as Jack ** would call me for 2 days. My bank stopped my card from being used. My online banking was also stopped. I called my bank the next thing to find out that this was all fraud. The deposit they made was in someone else's name.
Jack told me to get the funds out and send it to Apple thru Dollar General, Family Dollar stores or CVS Pharmacy. I talked to the person in charge of my bank accounts. Amanda is the name of the fraud investigator. My bank accounts are now closed and I can never go back to us bank. I used to bank with US Bank. Watch out for texts and phone calls. I am a victim.

In order to borrow money from these companies you have to buy an iTunes card for 200-400 to give to them. Once you buy the card you can not get the money back and you will not get the loan. Now they are telling me to give them 575 for an insured program to get loan. DO NOT DO IT.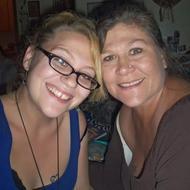 I was told I was approved for the loan of up to any amount with as many months and all I had to do is go to Walgreens and call to be conceded to their bank person. To provide verification of available balance, to prove that I'm a honest and trustworthy person. They said that they can't verify it by a set up they have because it's AGAINST THE LAW! They said 30 government bond that I need to get but I have no government bond available for any loan that provided that I've found or heard of before. They want to make me give him the same thing that my friend was done. They money launder or fraudulent deposits and get the unsuspecting computer to help because of desperation. No way. I am not falling for it.

Asked if there was an upfront fee. Was told no. Then I had to have my identity verified by purchasing $265.00 of ITune cards. Then there was an additional fee for Credit Report and since it was under 700 had to purchase $324.00 iTune cards. Each time I asked Martin if this was it and was assured it was. Then I had to pay $400.00 Western Union fee because my bank wouldn't accept the money. I was standing in my bank at the time and no funds were attempted to be transferred. I has promised all of these fees were just to identify me and they would all be refunded with my borrowed funds. Next Martin told me I needed to get two 200.00 cards for the processing fee. I was already into this over a thousand dollars. Being assured this was the last fee and it would be refunded I purchased the cards. Then now I need 451.00 to complete the transaction.
Here's the kicker... I really didn't want to borrow the money. I am a bankruptcy attorney and heard of this scam from several of my clients. I'm over $1,200.00 out of pocket. I have reported this activity to all of the correct agencies. I am considering a class action suit against these people. If you have been ripped off by these people please contact me. We have to stop this behavior. I have a good friend that I went to law school with that works for the IRS and they are taking a hard look at this company. Let's get them before they fold up and leave.

Receive phone call about a loan. Man with heavy accent tells me I'm approved for a 5,000 dollar loan and I had to send 220.00 dollars because my credit score was a little low. He called from 646-396-8709 on 9-2-16. He went as far as to get one of my friends to deposit in their account to get their info. I ignored the call and then I get a call from another number.

These guys are strange. I had been trying to get an emergency loan and tried several off of Google search. Got a call saying I was approved and they repeated my info back to me so I assumed it was legit. James said I had to go to my bank, withdraw what was deposited, then take to a B of A or Wells Fargo and deposit in their account. I went along with it for awhile and then when thinking about it I realized they had never even had me sign and return any documentation so when we talked again to finalize everything I said I was uncomfortable and wanted to stop.
This guy got upset, said I repeatedly assured him I was serious and played as if I was screwing him. Then he said they already deposited the $5,000 into my account. I said, if it's there I'll continue. Meanwhile I talked to my banker about my suspicions and let him know what was going on. We checked the balance and it was still overdrawn at the amount that was correct with no deposits pending. I called James and said it didn't go through. He repeatedly said it did and we were in a stall. He then said he would check with his accounting guy. On call-back he said he wanted my user id, etc to get in which I said he doesn't need that.
After this they somehow got into my account, changed my password and enrolled me in BillPay. I called to confront them, he said he didn't change anything and that they were not going to loan to me because of my apprehension before. Luckily I had froze anything coming in to my account already and immediately call my banker to notify him. Changed user id, password and security questions. Am closing my account also.

Greetings fellow victims. We were approached and approved like all of you were. The same send me $225 was requested and sent. Then came the wire transfer fees, which we refused to pay. Next came the good faith call, "I will make a deposit in your account just send it back..." Well this caller failed to realize just what he was dealing with. Needless to say funds withdrawn account closed notified proper authorities and submitted all documentation and self-recorded conversations. Preying on someone in need is sick however sticking it to these people even if just a little did make us sleep better.
Hopefully they get the point and get some morals about their actions. Probably not but they learned today!!! See when you understand clearly without panic because of your need at the time, you get it. I am starting a class action, criminal investigation against these PARASITES!!! I am asking all who have lost money and those who could have lost money to join me in this extermination. All interested parties can send their inquiries to **. Let's take it to them!!!

SCAM SCAM SCAM!!! I received an email stating that I was approved for an loan (which I was applying for a loan but a minimum of $300-$400). The email that I received stating I was approved for a loan for $10,000. At first I was skeptical, and they also send me a text to give them a call. I contacted the number which is **. His name was Roy ** with an Indian accent. He stated I was approved for a 10,000 loan. He verified my info, name, address, bank routing number, account number and bank name. I really didn't have to say much but yes that's correct.
I ask him what was the minimum amount I can borrow. He stated 2,000. I said "Ok and how much will I need to pay back?" He stated "$189.00 amount will deduct from your acct" and ask me when will be a good payment date. I stated the end of the month. He said "Ok I see you have a low credit score so let me speak with my transaction department so we can get this money wire to your checking account." I said ok. In my head I was "$189 is great to pay a loan back." I called back and ask "How much is it for me to take the maximum because I can use a head start in life to pay all my bills off." He stated "It will be $305.00/month." I was like "Ok great. Let's do this." He called back later and said "Because your credit score is so low we have to verify your account to make sure we are able to trust you and see if your account is active." I said "Ok. What is it I need to do?"
He ask me for my user ID, name and password to my SunTrust bank account (my dumb ** wasn't thinking) so I gave it to him. He called back and stated he will need to deposit a check in my account to make sure it was active and said ok. He then stated he will call back once the transaction department let him know what the amount will be. He contacted around 7:19pm and he let me know the amount will be 1992.40. I was like okay. He said "The funds will be available after midnight. But make sure you deduct the money out before your bank opens." I said ok but still was thinking the bank only let $600.00 be available to the acct. He contact me at 8am and was telling me to go to a CVS or Walgreens to get a MoneyGram, (never did a MoneyGram before) but the MoneyGram was down so he stated "Let me contact my transaction manager and see is there another way." I ask "Can I just my debit card since it's in my account. He stated no.
He called back and ask me to get an iTunes card and purchase one for $500 and $100. I said ok. I didn't care because it wasn't my money. I check my SunTrust account and it showed that he deposited four checks in my account but in small increments that equal of to 1992 ($489, $375 example). He contacted me the following day 08/19 and stated "Oh because you haven't sent the money back and the bank has it on hold I will just deposit the money into your account and you can just deduct it from your 10,000." So I ask "Are you going to wire the money because if you keep sending checks the bank will assume that it is fraud and I'm thinking you are doing fraud." He rest assured me and was like "Ms. ** don't worry. This is not a scam and I'm with you every step of the way." I was like okay.
Later on that evening 08/22 he deposit 1,240.70 into my account. When I woke up to check my account to see if it was still there the bank frozen my account. I contacted them and they stated they terminated my account due to violation, and I'm like WHAT? I contact this ** (Roy) and told him what was going on. He stated "Go to your bank. Let them know what's going on and they will unfreeze your acct but don't use our company name because we have bad reputation." (Then I knew I been scam) And I'm like "If I can't use your damn company name then what the hell I supposed to tell the bank?" He stated "I don't know. Just tell them you deposit the checks." I given this ** man the business.
The address they link to the documents is to a hotel in DC, the other numbers on the documents link to him. I contacted another number that was link to the paper email to me and he answer the phone but claim his name was Ray and I explained to him what was going on and he stated oh "I'm so so so so sorry to hear." So I he ask "Did you give your bank info?" And I stated yes and he was like "Why would you do that?" I automatically knew it was him. I ask to speak with a manager. He stated "Oh we don't have any managers available right now but he will be available after 10am." He stated there was no need for me to speak with a manager because he training to be a supervisor and I was like "I don't care. I would like to speak with your supervisor." He would not let me do so.
He stated "My manager name is Paul **. Bunch of **. I let Mr. Roy and Ray know I was on to their scam. He kept calling like it was nothing going on. Roy called back and stated "For the inconvenience we will just send you the money through MoneyGram and Western Union but you will have to pay us the fees to send it to you." I told him "I am not sending a dime and why am I sending money to receive money?" Please be aware I will upload pics as well as videos later today.

I have been reviewing the reviews from others dealing with Advance America, suspect this is same group who took me for $1100, using my Bank of America info, CVS, and iTunes. Unlike the other people, I was not asked for any fees upfront... Fact is all I had in my checking account was $11.23. I was told by the scammer "not to worry," that they would deposit $1100 into my bank account for verification purposes. All I had to do was go to CVS, and purchase $1100 of iTunes, scrape the silver off the back and give them the numbers and then $5000 would appear in my account. That $5000 never appeared, neither did the $1100. Oh, I stupidly went to CVS, and by some miracle was NOT rejected for my purchase of $1100. Remember I only had $11.23 in my account, so why would CVS approve an $1100 purchase.
Here comes the kicker, the scammers pretending to be me (or so I am led to believe by BofA Fraud employees), called the bank and disputed two transactions where I transferred money from my BofA account to my Fidelity Investment account back in July for exactly $1100. Even though I don't have money to steal, they managed. Now, my balance was negative $1082.27. All this happened on Aug 3rd, I called the bank and told them what had happened, and asked to close my account. They refused... Guess what, my SS benefit comes Aug 10th, and my bank absorbs all $1082.27, leaving me with $920, which certainly is not going to be enough to pay my rent on Sept 1st.
I have reported all this to SSA, APS, OCC, FBI, FTC, APPLE, the local Police Dept, and the TX Attorney General, and of course to CVS. Not only was I robbed by Cash Advance America, but by my own Bank of America, who I have been banking with since 1997 when they were NationsBank. I bet if I was a customer of BofA with a million bucks of assets, they would have called me pretty quick to report that someone was calling them to dispute transactions that I had made. I guess now that I am 72 yrs old - I needed to be taught a lesson. Lesson learned.

Good morning everyone I just want you to know that this man Kevin ** who say he's an attorney is full of you know what... Can you say scam? He called me and had a very nasty attitude like I slept with him last night. Had me a little scared at first... talking about I owe money for a payday loan that had gotten and he wanted to know what I wanted to do about it before he sends the police to job... Kevin ** was very disrespectful and rude. He has a heavy accent... claiming to be three different people.

I keep getting emails stating that I have been approved for a $10,000 loan with the interest charge of $1,000. Whenever I call the number back and ask what the emails are in reference to it was a foreign who I could barely understand that was a lot of static on the end of their phone and said, "Yes you applied for a loan and I got you approved." Somehow or another this person had all of my information including my bank information. I told him I have not applied for a loan and to quit sending me emails and disregard all information. I feel that this is a strong scam that is being processed through people's emails to try to get money out of others who has done nothing to ask for this. Please be aware that the scam is there. I am a single mom of 4 kids and that is the last thing I need is for someone to try to obtain all my personal information as if I don't struggle enough. I don't need anybody to help me with that.

I had lost my job and I couldn't pay my check loan off. Been trying to find another job but today 7/27/16 one of the ladies called me in regards to my check and was very rude... She was asking me questions about my personal life in which is none of her business and I told her that and then she offers me a job cleaning windows for 10 dollars. Each time I cleaned them I get 10 dollars... Yeah right lady wake up... I told her to clean them herself. She said "well it will help pay your loan off..." I'd advise noone to go there. They are a worthless business.

I went to apply for a loan online to help me with my rent which was 1500 at the time. First time ever getting my own place, and I applied online with advance america and they had me buy two $200 ITunes card just to confirm that it was my account and it was active, got all of my information they needed so after I bought it and scratched the silver coating on it and gave them that pin number they hung up on me, I've been trying to call them back which they will not answer the phone any more. It'll just ring. So I lost $400.00 dollars and I about to get kicked out of my place. Grrr makes me really mad.

I received a call from a foreigner named Jared that I have been approved for a loan for $2,000. He wanted me to give him all of my banking information and then asked me to go get a MoneyGram for $250 and send him. While I was talking I decided to look up laws for loans and it is illegal for them to ask anybody to pay an upfront fee or an insurance payment for a loan, so when I mentioned that to him he started yelling and screaming at me and calling me names and told me that I was not listening, that I needed to listen to him. Well needless to say I hung up on him. He called back 12 more times. Finally I told him that I would put him on a 3-way call with my bank about this loan and then he decided to hang up on me.
3 days later Jared called me back stating that he was from the Attorney General office and that I had taken out a loan for $800 and I didn't pay on it and if I didn't pay on that loan that he will be turning in my information to the Sheriff's office. So I told him that that was fine, my aunt works at the Sheriff's office so I will call her while he was on the line. Then I said "did you get your scam call messed up because you just called me 3 days ago to give me a loan and you worked with Advance America and now you work for the Attorney General's office??" He quickly replied he wasn't the same person. Now I decided that I'm going to give everybody his phone number so make sure all of you call Jared at 646-396-8301 and harass him all day as he has me.

I was trying to get 1700 to go see my mom that is very sick and they told me that I need to pay a fee of 500.00 and put it on a itune card and my dumb ass did. They gave me a confirmation code to go get the money, get there and no money. They said the code is no good. I call them back and told them they said they will send me the new code in the morning and I can pick it up at ten and still no money. THEY NEED SHUT DOWN and their number is (727)466-3734. They are from clearwater fl. They took all my money to feed my 3,4,5 year old and I am so mad.

What a scary experience. To be in need of predatory lending and then be contacted by foreigners who are obviously in the business of fraudulently stealing money from Americans. I've seen two this week. This company went as far as to call me after I blocked the number. 18 times they called me after I changed my user ID and password at my bank. Then I received a call and it was my picture, my work#, and my first and last name that showed up. I answered it and asked "What the ** are you doing with my ID information." He hung up. No money taken yet, but I'm really worried they have all my personal information. I used been verified to find out that none of their information is traceable. That's when I backed out.

Looking for a loan... they called me and said I qualified for 5,000. They put 1960.00 in my account and told me to pull 1500 and get itune cards to return the funds. They pulled everything out of my account. And now not responding to my calls or emails. THEY NEED TO BE SHUT DOWN! I feel so stupid for falling for this. SHUT THEM DOWN.
Advance America Cash Advance Company Profile
Company Name:

Advance America Cash Advance

Website:

https://www.advanceamerica.net/