Find the Best Payday Loans in Portland, Oregon

Top 10 Portland Payday Loan Companies

Accredited Partner

Speedy Cash
Read 1,829 Reviews

Obtain payday and title loans with maximum amounts that vary by state. Payday loans range from $255-$2,500 and title loans range from $300-$25,000. Check cashing and money orders also available.

Get Pricing

Accredited Partner

CashNetUSA
Read 3,647 Reviews

Online lender offering payday loans, installment loans, and line of credit products. Can lend up to $800 with loan terms anywhere between 8 and 31 days. Borrowers apply online and receive an instant lending decision.

Accredited Partner

Silver Cloud Financial
Read 340 Reviews

This company offers tribal loans for people who need access to a short-term loan due to an emergency or financial hardship. Loans range from $300-$1,000. Apply online and get your funds the next business day.

Check Into Cash
Read 2,067 Reviews

Lender with 25 years in business offers payday loans up to $1,000 and title loans up to $25,000 with easy application process. Consumers can get funds the next business day. Installment loans and lines of credit also available.

Ace Cash Express
Read 407 Reviews

Payday loans in 8 states with max loan amounts $255-$1,500 and title loans in 7 states with max amounts $200-$5,000. Get cash instantly in-store or overnight with online applications. Offers 72-hour guarantee.

Cash & Go
Read Author Review

Provides payday advances, pawn loans and other financial services to Portland residents. Open nights, weekends and holidays. Employs English- and Spanish-speaking representatives.

CashCo
Read Author Review

Offers payday loans and small installment loans ranging from $700 to $3,000. Employs Spanish-speaking representatives. Approves loan applications in one hour.

McKenzie Communications Inc.
Read Author Review

Distributes cash to Oregon customers the same day their application is approved. Requires pay stubs and a transaction history. Offers cash for gift cards.

Quik Check
Read Author Review

Offers online payday loans from $100 to $300. Processes most applications within 24 hours. Allows customers to cancel a loan by close of following business day with no fees.

Sawbucks Inc.
Read Author Review

Approves all applications for payday loans within one hour. Distributes money to borrowers immediately after approval.

According to the Federal Reserve System, only 4 in 10 Americans have enough cash to cover an unexpected expense, including car repairs or medical bills. If you live in Portland, need money to hold you over until your next paycheck and have exhausted lower-cost alternatives, consider a payday loan.
With a payday loan, also known as a paycheck advance or a payday advance, you write a lender a check for the amount of money you want to borrow plus fees (or give the lender authorization to electronically debit the money from your bank account). The lender gives you cash and you pay back the loan at the end of the loan term, which is between 31 and 60 days. But be careful: Use a payday loan in Portland only as a short-term financial strategy, and make sure the lender is licensed in Oregon.
Portland payday loan regulations
Payday lenders in Portland are regulated by city and Oregon laws. Here's what to know:
A payday loan term must be at least 31 days and no longer than 60 days.
Lenders can charge a one-time 10% origination fee up to $30 for a new loan.
You can renew a payday loan up to two times, but you must pay an amount equal to at least 25% of the principal plus interest on the remaining balance. Afterward, the lender must allow you to enter into a payment plan that lasts a minimum of 60 days and includes three or more payments, with no penalty, fee or other charges.
The maximum interest rate on a payday loan in Portland is 36% annually. The maximum annual percentage rate (APR), which includes the origination fee, is 153.77%.
The chart below shows the maximum amount you will pay for a payday loan in Portland that is paid off in 31 days.
| Loan amount | Origination fee and interest | Total cost of the loan |
| --- | --- | --- |
| $100 | $13.06 | $113.06 |
| $200 | $26.12 | $226.12 |
| $500 | $45.29 | $545.29 |
| $1,000 | $60.58 | $1,060.58 |
How to apply for a payday loan in Portland, OR
Depending on the Oregon payday lender, you can apply for a payday loan in person or online. It's simple and fast, and you don't need great credit. The requirements vary slightly from lender to lender, but in general, you need:
Valid ID
An open checking account
A valid phone number
Proof of steady income
Depending on the lender, you can apply in person or online. If you apply in person and are approved, you can walk out with cash immediately. If you're approved for an online payday loan in Oregon, the funds may take one to two business days before the company deposits them electronically.
If you're approved for a payday loan in Portland, the lender provides a written loan agreement, which you should read carefully. You have the right to cancel a payday loan by the close of the next business day after signing by returning only the principal.
Portland payday advance loan FAQ
What credit score is needed for a payday loan in Portland?

You don't need a good credit score to qualify for a payday loan in Portland. Some lenders don't even run a credit check. As long as you have a valid ID, an active checking account and a steady source of income, you are in a good position to qualify.

Can I get arrested for not paying back a payday loan in Portland?

No, you can't be arrested for defaulting on a payday loan, according to the Consumer Financial Protection Bureau. If a payday lender in Portland threatens to have you arrested, alert the Oregon Department of Justice and the Division of Financial Regulation.

What are some alternatives to payday loans in Portland?

Alternatives to payday loans in Portland include:

Contacting creditors and asking for due date extensions or payment plans
Borrowing money from family or friends
Applying for a loan at a bank or credit union
Requesting a paycheck advance from your employer
Thank you, you have successfully subscribed to our newsletter!
Portland payday loan company information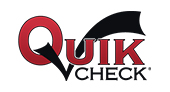 Quik Check provides online payday loans to Portland residents. Most applications are processed within 24 hours, and you can pay off your loan early with no penalty. Funds are electronically deposited and debited from your bank account. Visit Quik Check's website to start applying.
Address: Serves Portland residents
Phone: (541) 734-5555
Hours: Call for hours
Website: quikcheck.com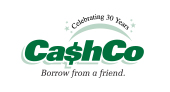 CashCo provides Portland residents with payday loans and small installment loans. The company pays out up to $3,000 for installment loans. Customers get clear documentation on their loan amount, APR and payback term after their application has been approved. CashCo representatives help Portland-area customers understand the loan requirements before receiving their payday or installment loan. The company offers services in Spanish and English.
Address: 3420 SE Cesar Chavez Blvd., Portland, OR 97202
Phone: (541) 234-2274
Hours: M - F: 9am - 6pm
Website: cashcoloan.com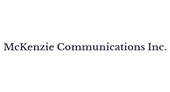 McKenzie Communications offers payday loans and cash for gift cards. Oregon customers can receive cash the same day their application is approved. Customers must bring two recent pay stubs, a 30-day transaction printout from their checking account, a valid Oregon ID or ODL and a check. McKenzie representatives are committed to helping customers understand the company's payback terms before they receive cash.
Address: 1704 W. Sixth Ave., Eugene, OR
Phone: (541) 302-1551
Hours: M - F: 10am - 6pm; Sat: 11am - 4pm
Website: mcispeedycash.business.site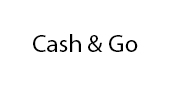 Cash & Go offers a variety of financial services, including payday loans, check cashing and money transfers. The company employs Spanish-speaking representatives. Cash & Go is open nights, weekends and holidays, and its representatives review and approve your application while you wait.
Address: 11055 SE Division St., Portland, OR
Phone: (503) 253-8868
Hours: Call for hours
Website: find.cashamerica.us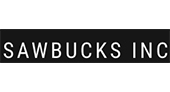 Sawbucks Inc. guarantees that all payday loan applications are approved, even for people who are currently unemployed or have bad credit. Sawbucks representatives approve applications 24/7, and make money available one hour after customers complete their application form. Customers can begin their application online and request up to $1,000.
Address: 2311 S. Sixth St., Klamath Falls, OR
Phone: (541) 882-6898
Hours: M - F: 9am - 6pm; Sat: 10am - 4pm
Website: theguaranteedloans.com/oregon/payday-loans-in-klamath-falls/sawbucks-inc
You're signed up
We'll start sending you the news you need delivered straight to you. We value your privacy. Unsubscribe easily.