Find the Best Movers in Dallas, TX

Top 18 Dallas Moving Companies

Accredited Partner

Colonial Van Lines
Read 1,586 Reviews

Offers long-distance moving and storage. Includes packing and assembly/disassembly in estimate. Requires a deposit of almost 50%. Charges about $4,000 for two-bedroom interstate moves. Has Colonial Cubes moving container option.

Get a Quote

Accredited Partner

American Van Lines
Read 2,171 Reviews

Offers long-distance, military, commercial and corporate moving services. Requires a significant deposit to reserve a move. Charges around $4,000 for a two-bedroom cross-country move.

Get a Quote

Accredited Partner

United Nation Van Lines
Read 28 Reviews

Offers long-distance moving and commercial and corporate relocations. Storage and packing available. Serves the continental U.S. Charges between $2,500 and $5,000 for a two-bedroom move from Philadelphia to Kansas City.

Get a Quote
The Apt Movers
Read 35 Reviews

Moving calculator provides cost estimates. Offers hourly and fixed rates. Available in several cities. Has a directory in Arizona, Texas and Florida. Tailors staff and truck size to your move. Broker fees may apply.

AAA Moving and Storage
Read Author Review

Offers full-service packing and private storage in a company-owned facility. Provides free storage for 30 days. Complimentary in-home visual estimate for out-of-state movers, either in person or virtually through an app.

AM Moving Company
Read Author Review

Provides free estimates with no hidden fees. Moves are made seven days a week. Handles apartment moves with stairs. Offers reusable packing totes.

Bellhops Dallas
Read Author Review

Focused on friendly, efficient and punctual service. Offers flexible scheduling and last-minute availability. Provides instant quotes and online booking on the company's website.

Big Daddy's Moving LLC
Read Author Review

Plans your move and gives you a written estimate for a no-surprise cost relocation. Can send packing team ahead of time to box up all your belongings.

Big Tex Moving
Read Author Review

Provides two movers and a 26-foot truck for $100/hour. Additional movers cost $30/hour. Shows up on time and charges by the minute.

Black Tie Moving Dallas
Read Author Review

Provides 24/7 concierge services. Completes both large and small moves. Local moves start at $110/hour. Includes $100,000 in accidental damage coverage. Moving box kits start at $44.95.

Delicate Moving Systems Inc
Read Author Review

Provides free padding and shrink wrapping. Offers furniture disassembly and reassembly. Handles appliance disconnection and reconnection. Includes free wardrobe rentals with all hourly moves.

Firehouse Movers
Read Author Review

Helps with all residential and commercial moves in Dallas. Guarantees customer satisfaction and can perform full-service moves. Provides an initial home consultation to ensure your move is efficient and successful.

Green Van Lines
Read Author Review

Green Business Certified eco-friendly mover. Member of the Southwest Movers Association, ProMover and American Moving and Storage Association.

Grey Wolf Moving
Read Author Review

Offers a 100% satisfaction guarantee. Option available for labor-only moves with hourly charges. Provides live GPS tracking so you always know where your belongings are. Gives free moving estimate.

King Moving Company
Read Author Review

Specializes in moving high-value items. Known as "The Antique Movers." Member of the Southwest Movers Association. Does not use contractors for moves.

Phoenix Express
Read Author Review

Specializes in packing and transporting fine art pieces and large items like hot tubs and pool tables. Includes protective material and multi-person crew with packing/unpacking services.

Texas Top Movers
Read Author Review

Successfully performed hundreds of moves across the world. Handles the most difficult of relocations. Offers climate-controlled and non-climate-controlled storage units.

Wrightway Moving Company
Read Author Review

Beats any Dallas competitor's price by 10%. Has options to unpack all of your belongings. Discounts off-peak move times. Offers all services a la carte.

How to find the best Dallas movers
Choosing the perfect mover doesn't have to be a lengthy and time-consuming process. The most important factors to consider when choosing a moving company are your budget, home size and how far you're moving. Different companies specialize in specific types of moves, and you may receive a better price from movers if your move fits the business's focus.
Dallas moving laws and regulations
Texas movers must be licensed with the Texas Department of Motor Vehicles. Check the TxDMV's Truck Stop for information on any company you're considering hiring — it should be listed as active and have a TxDMV certificate number.
All licensed movers must also have basic liability of $0.60 per pound. If you wish to insure your items for a higher value, you may purchase additional coverage. Texas law requires your movers to give you a copy of the policy and other appropriate evidence if you bought the policy through them. The TxDMV doesn't regulate transit insurance, so be sure to read your policy carefully to have a thorough understanding of your coverage.
Be sure you understand your moving rights and responsibilities in Texas. If you feel your moving company isn't complying with Texas' rules and regulations, you can file a complaint with TxDMV online, via email or by calling their helpline at (888) 368-4689.
Dallas moving costs
It costs an average of $1,055 to move a typical three-bedroom home with 1,106 cubic feet of belongings within Texas. If you're not ready to have your belongings brought to your new residence, storage services for that same size of house cost around $356 per month. Long-distance moves cost more — it costs between $4,800 to $6,500 to move the same three-bedroom house from Dallas to New York.
Other factors that affect the cost of your move include:
Packing services and specialty items: Expect to pay more for movers to box up your belongings or if you need to move specialty or large items, such as antiques or a grand piano.
Time of year: Prices are likely to be higher during the summer, which is the peak moving time in Dallas. Moving in off-peak times between October and March gets you the best deals. If you'd like to have a more comfortable move and avoid the intense heat of summer or chilly winter days, fall or spring are ideal times.
Accessibility: Thousands of new apartment units are being built in neighborhoods like Central Dallas, Frisco and Carrollton. If you're moving to an upper story in one of these new buildings, expect to pay more for a company to carry items up the building's stairs.
Volume of items: Larger homes in areas like Preston Hollow and Lyndhurst with more furniture might take longer or require more movers, which drives up the cost of service.
Hiring labor-only moving services in Dallas cuts down final costs significantly for long-distance moves. You'll pay between $25 to $50 per mover per hour to help load items into your vehicle, rental truck or portable container. This service is an attractive option for "do-it-yourself" customers or those on a tight budget who can drive their belongings to their new destination themselves.
Thank you, you have successfully subscribed to our newsletter!
Dallas movers company information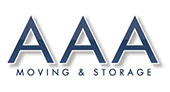 AAA Moving & Storage proudly serves all of Texas and provides both local and long-distance moves. The company's white-glove packing service option means you don't have to lift a finger to pack and move your belongings. You can also choose select-item packing to have them wrap up specific things only. AAA Moving & Storage provides labor-only moves, free storage for 30 days and in-state or out-of-state moves.
Website: aaamovingstorage.com
Service areas: Texas
Address: 11319 Indian Trail, Dallas, TX 75229
Phone Number: (972) 537-8941
Hours of operation: M - F: 9am - 5pm; Sat: 9am - 1pm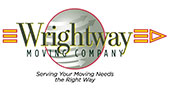 Wrightway Moving Company provides a comprehensive list of moving services like cleaning, storage and packing supplies. The company offers move-out cleaning and make-ready cleaning to get your new and old home spotless.
Website: wrightwaymovingco.com
Service areas: Dallas-Fort Worth, Arlington, Garland, Irving, Plano, Addison, Carrollton, Colleyville, Farmers Branch, Denton, Frisco, Grand Prairie, McKinney, Richardson, The Colony and the greater DFW area
Address: 14241 Dallas Parkway, Ste. 650, Dallas TX 75254
Phone Number: (972) 861-2980
Hours of operation: M - Sun: 7am - 7pm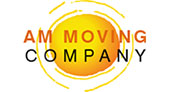 AM Moving Company offers packing and unpacking services along with TV, furniture and appliance installation. Use the company for your local or long-distance move, whether you're moving in or out of a home or apartment building. If you're in the Dallas-Fort Worth area, you can also call AM Moving Company to have large items like furniture and appliances picked up and delivered to your house.
Website: ammovingcompany.com
Service areas: Dallas-Fort Worth
Address: 8600 Chancellor Row, Dallas, Texas 75247
Phone Number: (469) 278-2304
Hours of operation: M - F: 7am - 7pm; Sat - Sun: 8am - 7pm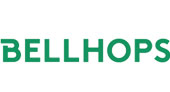 Dallas residents can take advantage of Bellhop's concierge team to help build a plan for long-distance moves using the company's dedicated, sealed trucks. You also meet your movers beforehand so you can feel confident about your moving-day experience. Should you change your mind, feel free to cancel up to 48 hours before moving for no charge. Bellhop also provides online booking and precise arrival times.
Website: getbellhops.com/market/dallas-texas
Service areas: Addison, Allen, Frisco, Garland, Highland Park, McKinney, Murphy, Plano and Richardson
Address: 3736 Glencoe St., Dallas, TX 75206
Phone Number: (972) 992-7468
Hours of operation: M - Sun: 7am - 8pm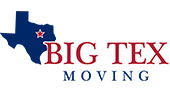 Big Tex Moving is experienced with local and long-distance moves and can get you out of your home, apartment or student housing and into your new residence. The company moves whatever you need, including large furniture, pianos and gun safes. Call Big Tex Moving for a free estimate.
Website: bigtexmoving.com
Service areas: Addison, Arlington, Carrollton, Casa View, Dallas, Farmers Branch, Fate, Forney, Garland, Grand Prairie, Heath, Irving, Lake Highlands, Lucas, Mesquite, Murphy, Parker, Plano, Preston Hollow, Rockwall, Rowlett, St. Paul, Sunnyvale and Wylie
Address: 2734 W Kingsley Road, Ste. K1, Garland, TX 75041
Phone Number: (972) 730-1773
Hours of operation: M - Sun: 8am - 10pm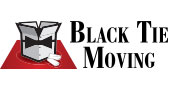 Black Tie Moving Services has completed more than 40,000 moves in the 50 years it's been in business. The company is one of Inc. 500's fastest-growing companies. It offers many luxury touches no other moving company has, including delivering packing supplies to your home. Black Tie Moving also has concierge services that provide carpet cleaning, utility setup and more.
Website: blacktiemoving.com/dallas
Service areas: Dallas, Fort Worth, Plano, McKinney, Frisco, Highland, Southlake, Rockwall, Flower, Richardson, Arlington, Garland, Irving, Grapevine, Kaufman, Lancaster, Combine, Mesquite, Wilmer, Red Oak, Palmer, Carrollton, Denton, Fairview, Allen, Hutchins, Duncanville, Cedar Hill, Bedford, Coppell, Euless, Lewisville, Murphy and Pantego
Address: 420 Throckmorton St., Fort Worth, TX 76102
Phone Number: (844) 920-2966
Hours of operation: M - Sat: 7:30am - 7:30pm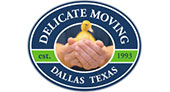 Delicate Moving Systems' movers are courteous, experienced and careful with your move. If you need short- or long-term storage, the company has a climate-controlled and secure storage facility. Delicate Moving's packing services let you decide how much of your home the company packs. The company's professional crating service secures fragile items like pool table slates, artwork and tabletops.
Website: delicatemoving.com
Service areas: Dallas Fort Worth area and beyond
Address: 3219 Garden Brook Drive, Dallas, TX 75234
Phone Number: (214) 390-6714
Hours of operation: M - Sat: 8am - 5pm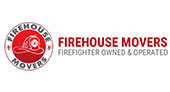 Firehouse Movers' employees know their way around the Dallas area, and they're reliable and customer-oriented. The company's professional movers are experienced in moving a range of residences from small apartments to large, multi-level houses. Firehouse Movers is a firefighter-owned and -operated company.
Website: firehousemovers.com
Service areas: Allen, Fairview, Frisco, McKinney, Plano, Wylie, Carrollton, Cedar Hill, Coppell, Dallas, DeSoto, Garland, Irving, Las Colinas, Mesquite, Richardson, Rowlett, Fort Worth, Grand Prairie, Grapevine, Kelle, Mansfield, Southlake, Argyle, Aubrey, Denton, Flower Mound, Greenville, Lewisville, Little Elm, Pilot Point, Prosper, The Colony, Gainesville, Rockwall, Sherman, Stonebriar, Terrell, Waxahachie and Weatherford
Address: 2535-B E. State Hwy 121, Ste. 140, Lewisville, TX 75056
Phone Number: (972) 412-6033
Hours of operation: M - F: 8:30am - 5:30pm; Sat: 8:30am - 4pm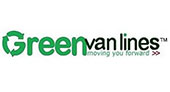 Green Van Lines participates in a variety of green initiatives, including its Green Crate Rental Program where movers pack your belongings inside reusable plastic crates instead of cardboard boxes. The company's traditional boxes are made from recycled cardboard, and it uses hybrid trucks. Green Van Lines plants ten trees for Trees for the Future when the business completes your move.
Website: greenvanlines.com
Service areas: Dallas
Address: 3109 Garden Brook Drive, Dallas, TX 75234
Phone Number: (469) 718-7343
Hours of operation: M - Sat: 9am - 6pm; Sun: 10am - 4pm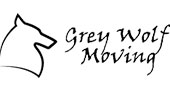 In addition to packing and moving services for local and long-distance moves, Grey Wolf Moving also has professional labor services that include cleanups, organization and yard work. The company is fully licensed and insured and can handle jobs of any size. See its website for rates to common destinations like San Antonio, Houston and Austin. 
Website: greywolfmoving.com
Service areas: Dallas, Fort Worth
Address: 7410 Blvd. 26, #104, North Richland Hills, Texas 76180
Phone Number: (817) 600-6556
Hours of operation: M - Sat: 9am - 5pm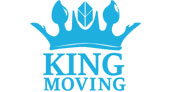 Originally established to move antique and decorative items for antique malls and interior designers in Dallas, King Moving Company has expanded to provide a range of residential moving services. Because of its background, the company is experienced in handling delicate items. The company transports any antique, breakable belonging or piano for your Texas move.
Website: kingmovingcompany.com
Service areas: Texas
Address: Plano, TX 75093
Phone Number: (972) 672-1800
Hours of operation: M - Sat: 7am - 10pm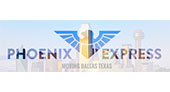 Phoenix Express provides unloading- and unpacking-only services and disposes of items you no longer want. The company sells boxes and packing supplies at cost when you use its packing services. Phoenix Express' large, 26-foot trucks accommodate all your belongings.
Website: phoenixexpressmoving.com
Service areas: From North Texas to all of the U.S.
Address: 1327 Chemical St., Dallas, TX 75207
Phone Number: (972) 900-4779
Hours of operation: M - Sun: 7am - 7pm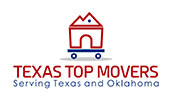 Texas Top Movers is a local Dallas moving company that can move your belongings to wherever you need to go — even if it's halfway across the world. If requested, its employees pack up your entire home and then unpack your belongings at your destination. Texas Top Movers also stores your belongings in a facility that's monitored 24/7.
Website: texastopmovers.com
Service areas: Dallas and surrounding areas
Address: 3236 Towerwood Drive, Dallas, TX 75234
Phone Number: (888) 320-1245 or (469) 242-6713
Hours of operation: M - F: 9am - 6pm; Sun: 10am - 1pm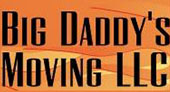 Big Daddy's Moving was founded in 2007 by a retired NYPD police officer who moved to Texas. Today, the company completes local and long-distance residential moves, serving both houses and apartments. If you decide to renovate your home, the business also has in-house moving services and can rearrange your furniture and get rid of bulky items you don't want anymore. Big Daddy's Moving also picks up and delivers items you've purchased, even on short notice.
Website: bigdaddysmoving.net
Service areas: Texas
Address: 748 West Hurst Blvd., Hurst, TX 76053
Phone Number: (817) 504-7628
Hours of operation: M - Sat: 8am - 10pm; Sun: 8am - 6:30pm
You're signed up
We'll start sending you the news you need delivered straight to you. We value your privacy. Unsubscribe easily.