Find the Best Personal Loans in Orlando, FL

Top 13 Orlando Personal Loan Companies

Accredited Partner

Best Egg
Read 1,490 Reviews

Offers personal loans up to $35,000. Loan term lengths range between three to five years. Requires a credit score of at least 640. APRs start as low as 5.99%. Minimum debt consolidation is $5,000.

Compare Offers
LendingClub
Read 285 Reviews

Peer-to-peer lending company that offers personal loans, auto refinancing and small business loans. Compare multiple offers. Personal loans up to $50,000. Small business loans up to $500,000. Auto refinancing up to $55,000.

Accredited Partner

Next Day Personal Loan
Read 70 Reviews

Offers personal loans from $100 to $40,000. Service is free and doesn't affect credit score. Application forms take two minutes or less to fill out. Funds as soon as the next business day. Offers nationwide lenders.

Learn More

Call Now Toll Free

(833) 985-2116

FreedomPlus
Read 507 Reviews

Offers personal loans from $7,500 to $40,000. Same-day loan decisions available. Only offers loans in some states. Repayment periods range from 24 to 60 months. APRs start at 7.99% to 29.99%.

Accredited Partner

Personal Loan Pro

Offers personal loans from $1,000 to $50,000. APRs as low as 2.49%. Serves as a free matching tool to connect users to lending partners. Provides loan offers in less than two minutes.

Get Started

Accredited Partner

OppLoans
Read 191 Reviews

Offers bad credit loans, no-credit-check loans and installment loans. Payday loan APRs up to 199%. Loan amounts range from $500 to $4,000. No minimum credit score required to apply. Same-day deposit available upon approval.

Get Pricing
AdventHealth Credit Union
Read Author Review

Offers APRs starting at 7% for personal loans and 12% for holiday loans. Accepts online applications.

Insight Credit Union
Read Author Review

Provides personal loans for as little as $500 and up to $30,000. Offers stock-secured and share-secured loans. More than 85 years of experience.

McCoy Federal Credit Union
Read Author Review

Offers 11.5% APR on unsecured loans with terms of more than 24 months. Charges higher APRs for terms longer than 60 months. Determines APR based on borrower's loan terms and creditworthiness.

Orlando Credit Union
Read Author Review

Offers 8% APR on unsecured loans with terms up to 36 months. Provides members with exclusive discounts on hotels, cruises, car rentals and more through Credit Union Travel.

Platinum Federal Credit Union
Read Author Review

Offers a 7.99% APR on personal loans and signature loans. Charges a $30 fee per loan for personal loans up to $5,000. Accepts online application.

Priority Credit Union
Read Author Review

Offers signature and unsecured loans with an APR of 9.95%. Provides fixed-rate loans with financing options up to $12,000.

Wings Financial Credit Union
Read Author Review

Offers loan terms ranging from 48 to 72 months. Provides APRs starting at 8.99%. Gives a 0.25% rate discount for setting up automatic recurring payments.

For Orlando residents, a personal loan can be a practical option for quickly getting access to funds for expenses such as vacations or hospital bills. Personal loans typically have lower interest rates than credit cards and fixed payments over the length of the loan.
Choosing a personal loan in Orlando, FL
Not all personal loans are created equal. If you are considering using a personal loan to help you pay for a vacation, buy a car or cover moving costs, it's essential to understand the type of loan that works best for you.
If you're looking to make a major purchase, you may want to use a secured personal loan to cover the cost. A secured loan uses collateral the lender can seize if you default on payments and typically has a lower interest rate than an unsecured loan.
Students at the University of Central Florida might consider taking out a personal loan to help cover the cost of college life. However, students may need a co-signed personal loan since they generally don't have much credit history.
Real estate investment is a trendy industry in the Orlando area. Investors looking to renovate and rehab houses in cities like Clermont and Apopka may take out a variable-rate loan if they expect to pay it back in a short amount of time. These loans can help them afford to make renovations and flip a property for a quick profit.
State requirements for Orlando personal loans
While most lenders help residents borrow money safely and securely, there are some who prey on borrowers in a vulnerable financial situation. Florida has caps and requirements to protect consumers. Some of the rules and regulations regarding personal loans in Florida include an interest rate cap of 18% for loans of $500,000 or less and a cap of 25% for loans greater than $500,000. National banks are exempt from this interest rate cap.
Picking an Orlando lender
Choosing a lender is a significant decision. You must be confident that the lender specializes in the type of loan you need. As you continue your search for a personal loan lender, ask yourself:
Do you prefer to work with a local company or national company?
Do you prefer to work face-to-face with a lender, or would an online company be more convenient?
What banking services do you require?
Once you settle on your requirements, home in on a lending institution. A few tips for narrowing your options are:
Get recommendations from friends and family
Research a lender's rates, penalties and extra fees
Explore a lender's reputation for being honest and transparent
Find online reviews to see what others have to say about customer service
Check the Consumer Financial Protection Bureau for complaints filed against any lender you're considering
Orlando personal loan FAQ
What's the best online loan company?

Getting to a physical banking location is difficult for busy Orlando residents, so we've included online loan companies at the top of our list. These companies offer secure online applications and other financial services that do not require meeting a lender face to face.

Can I get a loan with an Orlando credit union?

Yes. Credit unions are popular places for Orlando residents to take out personal loans because they often have lower interest rates than traditional banks.

Is there a loan for people with bad credit?

Many lenders don't have minimum credit requirements, but your credit score is used to determine your interest rate, payback terms, term limits and the maximum amount you can borrow. If bad credit is keeping you from qualifying for the loan that you need, you can also explore payday loans.

How can I get a $1,000 loan in Orlando?

If you need a $1,000 loan in Orlando and don't know where to start, check our list of online lenders and local banks. Remember that each bank or institution has different loan offers, interest rates, fees and penalty policies.
Thank you, you have successfully subscribed to our newsletter!
Orlando personal loan company information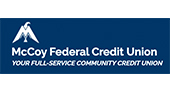 McCoy Federal Credit Union allows consumers to make their loan payments online. You can get lower interest rates by signing up for direct deposit on your payroll or retirement funds, having a McCoy Federal Visa debit card and credit card in good standing for one year or more or being a member of McCoy Federal Credit Union for 10 consecutive years.
Address: 5620 L B McLeod Road, Orlando, FL 32811
Phone: (407) 855-5452
Hours: M - Th: 9am - 5pm; F: 9am - 6pm
Website: mccoyfcu.org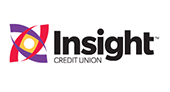 Insight Credit Union provides a full range of financial services to residents and workers in most Central Florida counties. To become a member, make a minimum $25 donation to The Foundation for Seminole County Public Schools, Orange County Public Schools or The Educational Foundation of Lake County. Members receive lower interest rates on loans.
Address: 6017 South Goldenrod Road, Ste. 100-A, Orlando, FL 32822
Phone: (407) 426-6000
Hours: M - Th: 9am - 5pm; F: 9am - 6pm
Website: insightcreditunion.com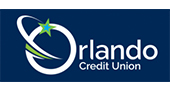 Orlando Credit Union offers a share-secured loan for borrowers with credit challenges. This loan has terms from 12 months to 15 years. This specific loan allows you to borrow against the money you have in your shared savings account. The credit union's unsecured loans have terms up to 60 months.
Address: 1117 S. Westmoreland Drive, Orlando, FL 32805
Phone: (407) 835-3500
Hours: M - W: 9am - 5pm; Th: 10am - 5pm; F: 9am - 6pm; Sat: 9am - 12pm
Website: orlandocreditunion.org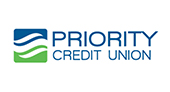 Priority Credit Union has six branches throughout Central Florida. The application and closing processes are fast and easy, and there is no application fee. The minimum payment is $25 or 3% of the outstanding balance for an unsecured line of credit.
Address: 301 E. Michigan St., Orlando, FL 32806
Phone: (407) 425-2561
Hours: M - F: 8:30am - 5:30pm; Sat: 9am - 12pm
Website: prioritycu.org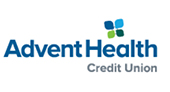 There are many ways to be an AdventHealth Credit Union member, including working for AdventHealth, attending AdventHealth University or donating to the AdventHealth Foundation. To qualify, you need a valid government-issued picture ID, proof of membership eligibility and a minimum $5 deposit to your share savings account.
Address: 601 E. Rollins St., Orlando, FL 32803
Phone: (407) 303-1527
Hours: M - F: 9am - 4pm; F: 7am - 2pm
Website: adventhealthcreditunion.org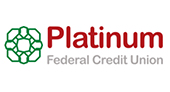 Platinum Federal Credit Union has flexible terms ranging from 12 to 72 months. The credit union approves loans within a day or two, and it can lend up to $49,900. One or two guarantors are required based on the borrower's income and credit.
Address: 7041 Grand National Drive, Ste. 201, Orlando, FL 32819
Phone: (407) 226-0720
Hours: M - F: 9am - 5pm
Website: platinumfcu.org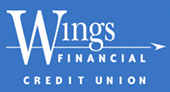 Get approval quickly when you apply online at Wings Financial Credit Union. Home improvement loans have terms ranging from 48 to 72 months and APRs starting at 6.99%.
Address: 9647 Tradeport Drive, Orlando, FL 32827
Phone: (952) 997-8000
Hours: M - F: 8:30am - 4:30pm
Website: wingsfinancial.com
You're signed up
We'll start sending you the news you need delivered straight to you. We value your privacy. Unsubscribe easily.