Find the Best Car Loan and Refinancing Companies

Compare Top Auto Loan Companies

Auto Approve
Read 91 Reviews

Refinancing loans from $7,500 - $150,000. Pay lower interest on your car loan. Make lower monthly payments. Easy application process. No application fees. Get an immediate loan decision.

Get a Quote

Call Now Toll Free

(866) 563-8595

Auto Credit Express
Read 13 Reviews

Auto Credit Express is an auto-loan company that offers customers with good or bad credit the ability to get pre-qualified for an auto loan. Special financing for the military and people with bad credit histories is available.

Learn More
LendingClub
Read 260 Reviews

Founded in 2006, Lending Club is a peer-to-peer lending company that is based in San Francisco, California. Lending Club's platform is Internet-based, and the company is extending its reach into car loans and mortgages.

Get a Quote
LendingTree
Read 1,537 Reviews

Specializes in home purchase loans, home refinance, home equity, reverse mortgages and auto loans. Compares rates and quotes from multiple lenders. Provides free mortgage and auto loan calculators. Terms and conditions apply.

GM Financial
Read 574 Reviews

GM Financial offers financing to those purchasing autos at GM dealerships. The company is headquartered in Fort Worth, Texas and offers financing to consumers in over 20 countries. It has roots going back to 1992.

Capital One Auto Financing
Read 276 Reviews

Capital One Auto Financing offers online auto financing pre-approvals through its Auto Navigator service. Existing car owners can apply online through Capital One to lower monthly payments by refinancing a car loan.

Chrysler Financial
Read 283 Reviews

Chrysler Financial was establish in 2013 to offer financing to consumers shopping for vehicles at Chrysler dealerships. Consumers can apply online and shop for a vehicle the same day. Borrowers can manage their accounts online.

Toyota Financial Services
Read 453 Reviews

Toyota began offering financing directly to consumers in 1983 through Toyota Financial Services (TFS). TFS offers special deals for certain groups, including recent college graduates and military service members.

Chase Auto
Read 553 Reviews

Large national bank Chase offers a program where customers can get loans in order to purchase an automobile. The company, headquartered in New York City, NY, offers both auto loans and loan refinancing.

Honda Financial Services
Read 283 Reviews

Honda Financial Services has provided financing for autos, motorcycles, power sport vehicles, marine engines and power equipment since 1980. Borrowers can calculate payments, apply for credit and manage their accounts online.
Types of car loans
Secured auto loans
A secured loan is a loan in which you offer collateral against the loan. The collateral is usually another vehicle or the house of the borrower. Note that if you don't pay off the loan, the lender can take possession of the property you put up as collateral.
Unsecured auto loans
Unsecured loans are usually the most preferred type of auto-loans. Here, the lender provides the loan on mere faith that you will keep your word. Given the risk involved, these loans are accompanied with high interest rates. A high credit rating will be required.
Pre-computed interest loans
This is a basic principal and interest loan. The interest and principal payments are pre-calculated before a borrower and lender agree and sign the financial paperwork. A big disadvantage of this loan type is that you cannot make car-payments in advance and expect to forego interest payments.
Simple interest loans
This is similar to the pre-computed loan, but with one major difference. Interest is charged every day on the basis of the balance you currently owe. Therefore, the faster you pay the balance off, the less interest you'll pay overall. A simple interest loan with no prepayment penalties will be beneficial for those people who pay in advance.
Lease buyout loans
A lease buyout loan is an option for borrowers who are not going to be able to buy out the remaining amount on their car lease. A commercial lender will pay out the remainder of the balance on their lease, and the borrower will need to make regular payments to the lender.
Car refinance loans
This type of loan can be considered as a loan upon a loan. It helps borrowers who cannot afford to pay the high installment loans amounts. Note that while a car refinance loan may lower the installment amount, the lender may slightly raise the borrower's interest rate and it will take longer to pay off the loan.
Tips for getting a car loan
Determine how much you can afford
When purchasing a vehicle, always know the total cost before seeking financing. This will help determine if the vehicle is affordable in your budget with your credit rating. Total cost is calculated by knowing the loan amount, interest rate and length.
Trade-in value: This value an offer from the dealer. The price is typically less than you'd get in a private-party sale because the dealership must factor in the cost to recondition the vehicle and make a profit when it resells it. The plus for car shoppers is that trading in your car can be very convenient and you can take the equity from the trade-in toward your next auto. Basically, you want the car to be worth more than you owe on it. If you owe more than the vehicle is worth, then this is considered "upside down" and will make your payments higher.
Down payment: Making a significant down payment on a loan can reduce the overall total cost of the loan. It's best to make a down payment of at least 15 percent of the total cost.
Affording the vehicle: Your monthly income will impact your auto loan payment. A general guide is 20 percent of income. However, a conservative spender might base their calculation only on the extra income they may have every month, while a more aggressive spender might focus on current expenses.
Check your credit score
The main factor that determines your eligibility for an auto loan is your credit score. If you need to buy a car but have bad credit, don't worry. There are options out there for everyone.
Poor credit: Some companies particularly target consumers with poor credit to help them get loans despite their credit history.
No credit: Some companies work with clients who don't have a poor credit history but who simply haven't built a credit history yet because they haven't taken out credit cards or loans.
Good credit: Some companies love working with clients with a high credit score, because they can negotiate lower interest rates and monthly payments for them.
Consumer preference: There is no right answer here. You should get a loan wherever you find the best deal that suits your needs and comfort level. Some people prefer to shop online for a new auto loan. Others want to sit in front of a person—at a dealership, bank, or credit union—and negotiate. No matter where you prefer to get a loan, you should compare prices with different lenders, even if they're all local banks or all online lenders.
Shop around and get multiple quotes
Depending on where you live, it is a good idea to find an auto loan that has rates that are both locally competitive and nationally competitive.
Local banks: Big banks usually have very specific and conservative loan policies and might only cater to those with better credit scores. They sometimes won't be able to offer loan rates that are as competitive as local banks that you already have a good relationship with. This also gives the advantage of being able to stop by a local bank office and talk with an actual person to improve your chances of securing a good deal on a loan.
Local credit unions: Credit unions only lend money to their members. They are non-profit, so they can have very competitive lending rates. It's always an advantage to have a personal relationship and history of being part of the credit union.
Dealer financing: Manufacturers may have their own credit companies or relationships with banks that can offer better rates. Make sure to compare all offers before deciding.
Financing elsewhere: Financing can be offered by government offices, military banks and other outlets. If you have a relationship with these outlets, consult with them on car loans and special offers.
Make sure you meet the loan requirements
Some auto loan companies put restrictions on the amount of a loan that can be given or a vehicle that can be purchased.
Minimum loan amount: There are car companies that require customers to borrow at least a certain amount of money, ensuring that they do not take out a loan that is too small.
Income requirements: Many auto-loan companies require customers to have a certain steady monthly income in order to take out a loan. Proof of income will be required.
Zero percent financing: Zero percent financing is sometimes available, however, it's almost impossible to get without excellent credit. The vehicle price may be inflated to make up for the loss in interest. Typically, other incentives and offers do not apply. Additionally, even if the dealership does not require any money down on the car itself, there will still be fees due up front to the state, as well as taxes and dealership fees. You should also check whether lack of a down payment impacts the interest rate or other terms of the loan.
Know the terms of the car loan
Auto loan companies provide consumers with funds to purchase a new car, and they also negotiate the terms of the loan with financial institutions.
Annual rate: Based on an applicant's credit history, financial background and other factors, loan companies can offer different annual rates on loans.
Monthly payments: Monthly payments can vary with each customer and company. Generally, when the monthly payment is higher, the customer can pay off the loan quicker. Loans can have varying term lengths, but most commonly people choose to pay off their loans in 36 months or 60 months, otherwise the interest fees can become very expensive. Down payments or cash paid in advance can lower your payments as well. There typically are no prepayment penalties, if you choose to pay off the loan quicker.
Short term auto loans: Companies that offer short term auto loans give customers a maximum amount of weeks in which they can pay the loan. They often do not have fixed dates for repayment installments, simply a date by which the total must be re-payed.
Total cost: A common mistake with car loans is to focus on the monthly cost of the car payment and lose sight of the overall total cost of the loan. Make sure you know the total you are willing to pay for the car before you focus on monthly rates. That will prevent you from spending more than you want or, worse, more than the car is worth.
Where to get a car loan
Banks
Many banks and large financial institutions double as lenders and have specialists that work on auto loans. Instead of working with other lending institutions, these companies typically supply the loan money themselves.
Dealership partners
Some companies partner with dealerships directly in order to connect with consumers, check lenders credit history and set them up with a new or used car and a special loan repayment schedule. These are different from companies that actually offer the loan money and approve it themselves, they actually work with dealerships to help consumers get approved for the loan, through the dealership.
Poor credit specialists
Many auto loan companies specialize in working with consumers with poor credit or those who have just gone through a bankruptcy. These companies can often help to negotiate loans and secure better terms rather than if consumers go straight through a car dealership.
Refinancers
Many auto-loan companies work with other lenders, refinancing those lenders' existing loans and taking on their debt for the benefit of interest and borrowers' payments. Refinancers can usually negotiate lower fees and better terms, which is beneficial to both the lender and the borrower.
Auto loans FAQ
Is it better to finance a car through a bank or dealership?

Bank and dealership financing have their own advantages and disadvantages. If you're buying a new car and have great credit, a 0% annual percentage rate (APR) loan from a dealership is a great option. However, getting preapproved by a bank or financial institution has several advantages, including:

Letting you shop around for the best APR
Being easier for people with bad credit
Helping you negotiate the price of your car

Remember that banks or other financial institutions may limit the vehicles you can buy.

Is a 72-month car loan bad?

While a lower monthly payment is tempting, we don't recommend 72-month car loans because they:

Dramatically increase the overall cost of your loan
Quickly put you in a position where you owe more than the car is worth
Often leave consumers trading in their cars with negative equity

A 72-month car loan might be worth it if you have no other option, but do your research first to ensure you're making an informed decision. Check to see if the lender has prepayment penalties in case you're able to pay off the loan more quickly.

When should you refinance your car loan?

There are several signs that it might be time to refinance your auto loan, including:

Your monthly payment is too high.
You're paying too much in interest.
You've improved your credit score.
Your car is worth more than you owe.

How can I get an auto loan with poor credit?

If you need to buy a car with bad credit, consider:

Finding a co-signer
Shopping around for preapproved loans
Saving to make a more substantial down payment

Can you apply for auto loans online?

Yes, many banks and financing companies let you apply online, and looking for online lenders lets you find more options than what's available in your local area. Having more choices is useful if you have bad credit.

Will refinancing your car hurt your credit?

Yes, but not much. Applying for refinancing requires the same hard credit check that your initial loan did, but the effect on your credit is short-lived. Refinancing also lowers the overall age of your debts, but that's a much smaller issue than missing or being late with payments.

How do you buy a car from a private seller?

To buy a car from a private seller:

Have the seller (or their lender) sign the title over to you.
Register the car in your name.

To register the car, you may need to provide documentation, such as the title and a bill of sale, and pay taxes and fees to your state government.
Thank you, you have successfully subscribed to our newsletter!
Unsubscribe at any time.
Car loan company reviews

RoadLoans offers loans on new and used cars from dealers, as well as purchases from individuals. The company also offers cash-back refinancing options and specialize in providing great rates for customers with poor credit history. This online financing company works with online sales and offers pre-approved auto financing.
Read More

Chase is one of the leading providers of auto loans in the country. They provide loans at competitive interest rates for a variety of automobile purchases.
Read More

Auto Credit Express offers loans and dealer connections, and it caters particularly to borrowers with bad credit. The company works in both the U.S. and Canada. They also have special financing programs for people with credit problems.
Read More

Wells Fargo is one of the most widely recognized names in the finance and lending world. They have been in business for over 20 years and have a large, nationwide team.
Read More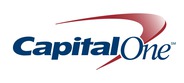 Capital One Bank is a well-known financial institution that provides auto loans and financing for new and used cars. The company was founded in Richmond, VA in 1988. 
Read More

USAA Auto Circle Program is known financial institution that provides auto loans and financing for new and used cars. They are a bank and insurance company. They were founded in 1922, in San Antonio, Texas, when 25 Army officers come together and decide to insure each other's automobiles. USAA provides a full range of highly competitive financial products and services to the military community and their families. And our world-class employees are personally committed to delivering excellent service and great guidance,
Low rates: USAA can provide low rates with no hidden fees. No prepayment penalties, no application fees, no hidden closing costs and no payments for up to 60 days.
Apply online: Apply online in as little as 5 minutes. In most cases, you'll get your decision instantly. You can E-sign your approved loan immediately. They can even store your documents online for 24/7 access. You must be a member of USAA. Open to all branches of the military and their families who are currently enlisted or retired from all ranks.
Resources: The Auto Circle program offer research information and a car buying service.
Variety of loan options: The company provides a huge range of auto loan options, whether buyers are purchasing used vehicles, new vehicles or refinancing.

PNC Auto Loans customized to suit your needs – they can help you shop for new or used cars with one of our auto loans. PNC Bank was founded in 1852, they are an American Financial corporation.
Low rates: PNC offers competitive rates for loans between $7500 and up. Current customers of the bank can earn better rates.
Apply online: PNC Check Ready Auto Loan can help you shop like a cash buyer, putting you in the driver seat. Get pre-approved in dealer, online or on app before you purchase.
Resources: Back Seat Driver videos and research resources shows how much car you can afford by reviewing rates and estimating a monthly payment. They use the NADA guides to look up the value of new and used cars.
Variety of loan options: The company provides a huge range of auto loan options, whether buyers are purchasing used vehicles, new vehicles or refinancing.

Founded in 1935, Pentagon Federal Credit Union (PenFed) is an American financial institution that operates in all fifty states and some international military bases. Along with other financial services, PenFed members can apply for new and used auto loans, auto refinancing, auto buying service, and Payment Saver loans for new and used vehicles.
Read More
Compare Top Auto Loan Companies

Wells Fargo Auto Loans
Read 188 Reviews

Wells Fargo Auto Loans provides auto refinancing to customers wanting to lower their payments, as well as loans for people shopping for a new or used vehicle. Discounts are available for Wells Fargo checking customers.

Lexus Financial Services
Read 103 Reviews

Lexus offers auto financing to consumers through Lexus Financial Services. Consumers can use the lender to purchase or lease a new of used Lexus from a Lexus dealer. Interested consumers can apply for credit online.

Mercedes-Benz Financial
Read 54 Reviews

Mercedes-Benz Financial offers financial for customers of Mercedes-Benz dealers in the United States, Canada, Mexico, Argentina and Brazil. Consumers can apply for credit, compare purchasing options and estimate payments online.

Citizens Auto Finance
Read 55 Reviews

Citizens Financial Group has roots going back to 1828, and is headquartered in Providence, R.I. It offers banking services to residential and businesses consumers in 11 states. Auto financing is available in additional markets.

RoadLoans.com
Read 180 Reviews

RoadLoans.com offers car loans and auto refinancing loans for customers within a wide range of credit scores. Instant online decisions allow customers to get pre-approved before shopping for a new or used vehicle.

PNC Auto Loans
Read 30 Reviews

PNC Bank offers full service banking, including auto loans. Consumers can get auto loans for purchasing a new or used vehicles. They can also get loans to refinance an auto or buy out a lease. Applications can be completed online.

Pentagon Federal Credit Union Auto Loans
Read 32 Reviews

PenFed Credit Union offers new and used auto loans, Payment Saver auto loans, refinancing and vehicle buying services. Get up to 110 percent financing on new and used vehicles, with terms ranging from 24 to 84 months.

Professional Financial Services
Read 33 Reviews

PFS has been in business for over 15 years and has offices throughout the Southeast and Midwest. They purchase finance contracts for used automobiles, trucks and motorcycles that originate from franchises or independent dealers.

Delaware Title Loans
Read 19 Reviews

Delaware Title Loans is a car title lender. Interested borrowers can apply in stores or online and receive immediate approvals. Loans are available up to the amount of $15,000. The company has locations across Delaware.

Coastal Credit
Read 39 Reviews

Coastal Credit, LLC buys contracts from new and used car dealerships around the country. They focus on serving the secondary used car market, and they work with both military and civilian customers.

CashPoint Title Loans
Read 17 Reviews

CashPoint offers car title loans to borrowers who own an automobile without a lien. Borrowers can be approved and get cash very quickly. CashPoint serves consumers in Virginia and surrounding areas.

Car Credit City
Read 12 Reviews

Car Credit City is an auto dealer with locations in Missouri and Illinois. The dealer offers financing for customers without involving outside banks, which allows it to offer credit to customers turned down by other lenders.

CarsDirect
Read Reviews

CarsDirect specializes in financing for those with weaker credit or no credit at all. New and used cars are available. Quick shipping and a convenient Recently Viewed tab are highlights of this site.

PNC
Read Author Review

PNC Bank offers banking, investing and borrowing options to individuals and businesses. Their Virtual Wallet tool lets users keep track of their financial situation more easily by giving you an instant snapshot of your accounts.

USAA Auto Circle Program
Read Author Review

USAA offers insurance to veterans and current military personnel. It has been in business since 1922 and strives to give military personnel and families loans to meet their special needs.

National Auto Finance
Read 12 Reviews
Out Of Business

This company has gone out of business.
Disclaimer
Information in this guide is general in nature and is intended for informational purposes only; it is not legal, health, investment or tax advice. ConsumerAffairs.com makes no representation as to the accuracy of the information provided and assumes no liability for any damages or loss arising from its use.
You're signed up
We'll start sending you the news you need delivered straight to you. We value your privacy. Unsubscribe easily.