GM Financial
GM Financial was formally known as AmeriCredit before it was acquired by the General Motors Company in 2010. The company prides itself on its strong relationship with their dealers who offer financing solutions to those who purchase automobiles.
Consumer Complaints and Reviews

I FINANCED a 2014 Acadia through GM FINANCIAL. I recently traded it in after they received payoff. GM drafted another car payment from me. Once I tried to get a refund they said they needed proof that funds had cleared my account. I sent that, even after they had payoff funds and the payoff check cleared they wanted me to get proof from my new finance company to prove what they already knew, which was the funds had already cleared. They still refuse to process my refund unless I did that. If not I had to wait 30 days. GM is full of crap. I have a new car payment due and they owe me $600. We will see what happens in 30 days. I should not have to go through this to get my money back. They should never have been taken.

Incompetent and absolutely no culpability when mistakes are made. Let me first say I am not disputing the denial of the claim. I am seeking assistance in resolving the problem related to the return of the premium paid for the credit life. Here is a little background on the situation. In February of 2015, my husband purchased a new vehicle. He purchased credit life on the loan. Fast forward to February 1, 2017. He was diagnosed with inoperable lung cancer on January 28th, entered hospice on January 30th, and died on the afternoon of February 1st. He died without completing a will naming me as his wife as immediate heir. His death was unexpected and very quick. According to the terms of the credit life policy, there is a two-year mandatory review clause. He died eleven days short of the end of the mandatory review period. They denied the claim and refunded the initial premium.
The check for the premium was send directly to GM Financial, according to the letter I received from American National on May 15th. June 19th, I phoned GM Financial to confirm the funds were received. I was told by them the check had not been received. I then contacted American National who issued a tracer on the check. I received a letter from American National the following week indicating the check was received and cashed on May 24th.
Here it is July 6th, and this issue is still not resolved. After spending 4 hours on the phone with both GM Financial and American National, this what I know. GM Financial received a notice dated June 29th, from American National requesting the funds be returned to them. I believe the term used by GM Financial was reversing the payment. According the claims specialist from American National, they did not request the funds be reversed. I am still waiting for American National to return my latest phone call. American National would gladly speak with GM Financial, and I attempted to facilitate that exchange. However, GM Financial has a policy not speak to 3rd parties.
I participated in a conference call with both American National and GM Financial on June 29th. At that time, the matter according to GM Financial was resolved. Today I receive a phone call from GM Financial once again telling me that American National has now verbally requested the return of the check. That is false. I have spoken to the claims specialist GM Financial has indicted as the source of the request. Now I am waiting for yet another conference call to attempt a resolution of this matter. According to the conference call of June 29th, GM Financial had agreed to credit the account effective May 25th and reverse the interest charges associated with that amount. At that time, the matter was considered closed.
In the meantime, I am accruing additional interest on the account, as well as being assessed late fees and such by GM Financial, as all the payments I have made are reconfigured. Since my husband died suddenly without a will, and the loan is only in his name, I do not have access to the GM Financial account. This is my only vehicle, and I do plan on taking the issue through the probate court to have the loan transferred to my name and eventually have the title issued in my name. Now, I don't have the funds to hire an attorney or pay the court costs. I am trying to save the money to file. With all the additional fees and interest on the account, what money I had set aside for this has gone to GM Financial.
What do I want as resolution? I want the funds from American National applied to the account and credited by effective on May 25th as that was date the first check was cashed by GM Financial in a timely manner. I would also hope that GM Financial to reverse additional interest accumulated on the loan due to this issue. As an added benefit, I would hope anyone who hears about this, would understand the importance of wills and keeping proper records to back up your issues.

I was leasing a 2014 Cadillac ATS through GM Financial, and in March I got out of the lease to get into a 2017, also through GM financial. In April I was charged another month's lease payment on the 2014 and when I called to inquire I was told that it was because they received payment to cancel the lease too late to put a stop to my automatic payments and that I would be reimbursed by cheque. Several calls and several months later I still haven't received anything although each time I called I was told that the cheque was being sent out that week. Today I called again to see the status and all of a sudden I'm told that there was wear and tear on the vehicle and they were keeping my overpayment to offset the costs. They didn't pick up the vehicle from the car dealership to inspect for at least 3 months after it was dropped off, so anything could have happened in that time that I should not be on the hook for.
Also worth mentioning the car was 25,000 kms under the allotted amount with 4 months remaining on the lease, and was in pristine condition inside and out. I am currently in the process of taking legal action against GM Financial and will most certainly never use them to lease another vehicle as long as I live. Suggest everyone else does the same.

December of 2016, I leased a 2017 GMC Terrain and turned in a 2015 GMC Terrain to a GM dealership on the same day. I retained the odometer statement and other lease disposition paperwork indicating that the 2015 Terrain was turned into a GM dealership in good order (within the contract mileage and free of damage). Over the next several months, I routinely received phone calls from GM Financial inquiring as to the whereabouts of the 2015 Terrain. I repeatedly sent GM Financial scanned copies of the odometer statement, along with the old and new registration which prove that the 2015 Terrain was turned in in December of 2016.
In June of 2017, I received a bill from GM Financial for almost $500 in excess wear and tear, excess mileage, and tax for the 2015 GMC Terrain. I again called GM Financial and told them that the vehicle was turned into a GM dealership over 6 months prior. GM Financial rudely informed me that I turned the vehicle in June of 2017. I again had to prove that the 2015 Terrain was turned into a GM dealership in December of 2016.
GM Financial clearly lost track of the vehicle for over 6 months, and is now trying to recover $500 in taxes, damage to the vehicle, and excess mileage that the vehicle incurred from December 2016 to June of 2017. It is my position that the vehicle was turned into a GM dealership in good condition and within the contract mileage. It has not been in my care, custody, or control for 6 months, and GM financial was. I am not responsible for damage or mileage incurred since the vehicle was turned in, nor am I responsible for the 6 months of property tax. GM Financial is typically unresponsive to emails or phone calls. I would never treat a customer like this.

December 20 2014 I bought a 2009 Traverse from a Chevy Dealer under the certified used vehicle. The dealer apparently went right too GM Financial (we thought they shopped around when they didn't). Got the loan paid on time, never late. Kept up maintenance, oil changes, etc. Oct 2016 driving 70 MPH on a highway with my three kids in the car. Traffic slowed down, I touched the breaks. Traffic assumes I touch the gas engine dies. Threw it into neutral, trying starting it while still rolling. Nothing. Manage to get off to the left because too much traffic on the right. Try getting it to start and got nothing. Had to get it towed (funny thing was the state trooper that pulled up to help had his ex wife's Traverse in his drive way because it did the same thing to her. She had to use his car to take kids around).
Dealership we got it from went out of business and no other Chevy dealership would honor the sale to fix the problem. The one we spoke to wanted $400 just to plug it in the diagnostic computer. That did not include a Guarantee to fix any issues. It was just to tell us what was wrong. Still paid for the five months of trying to get it fixed. Come to find out 2009-2011 GM vehicles with a certain V6 engine in it ALL had issues because the engine is no good. GM knows this and admitted to it on the phone. However they refused to have it fixed. I said this should be a recall or you should be responsible for fixing it. Yeah, we know but we are not. BBB, and every other complaint company has thousands of complaints, I believe this was Toyota's issues as well. Still nothing is being done.
Needs a new engine AND computer system. It only has approximately 130,000 miles on it. What engine goes up on it's own at 130,000? At least $3000 & 4000. Cars maybe worth 4000-6000. Can't afford to pay so tell them to repo and that I'm done paying for it unless they are willing to fix their issue with their vehicle. Told to skip two payments and then they could repo due to MD law. Did everything Financial person told me to do. She told me I was done. I asked "I am now done with everything". She said yes. Beginning of June I get a letter saying they are going to auction off car and that I will be responsible for the balance. I called Chevy Dept they say It's the Financial dept's problem. Call them they said They know the vehicles problem is a manufacturer's issue and that Chevy is responsible but I still have to pay.
Vehicle is a lemon and they admit it is a lemon but I entered a contact with them and still have to pay. I said "No you admitted issue is yours". "Well we are separate from GM". "No you are just a separate department". "Yeah but we aren't responsible for manufacturing issues". "Yeah I get you didn't make it however your company did and that makes you part of the responsibility". She says I would have to prove it was a Chevy issue. I said the complaint department said it's their problem and that I have to talk to the financial department. "We aren't a part of the..." "YES I know but your complaint Department can't send a memo to you saying it's GM's problem and tell you to cancel or forgive the loan?" "No, we don't do that. You signed a contract with us, so you have to pay". "Not paying GM for a lemon". She kept saying they weren't GM.
Supervisor then threatens to get the IRS to take the money. IRS does not come after private loans. I get the whole 1099c thing where they write the loan off which somehow the IRS sees this as an added income to me. However so long as I claim it on next year's income tax isn't going to mean a thing. So I said "Yeah I know send it to collections then go to court". This is really weird part because apparently they don't go to court. I said twice I will fight them in court. They don't take you to court!!! I was told if I wanted to go to court over the issue I WOULD HAVE TO BE THE ONE THAT FILES?!? She said I would have to fight it as a lemon. I said I would just wait for them to file as failure to pay in claims court. They don't do this! Because they would lose.
It's a HUGE scam these people are pulling and nobody is doing anything about it. That's why they do the IRS thing. They don't let you know they filed it. They get the write off as a business loss and get the money from the government and I would get fined by the IRS for not claiming the write off as an income. That's how they are getting away with it. They send me back to complaint side of Chevy. The woman on the phone admits it's their problem and that THEY are a part of GM. Doesn't understand why they aren't cancelling loan. Send me back to another section of Financial. She questioned me and even admitted herself it's Chevy's fault and can't figure out why they are still having me pay. She goes all over the place and come back to start sounding like the one before her about the auction. DO NOT DO ANY BUSINESS WITH GM BY ANY MEANS! GMC, Chevy, or Buick. No wonder they needed a bail out in 2008.
How do I know I can trust these reviews about GM Financial?
824,696 reviews on ConsumerAffairs are verified.
We require contact information to ensure our reviewers are real.
We use intelligent software that helps us maintain the integrity of reviews.
Our moderators read all reviews to verify quality and helpfulness.
For more information about reviews on ConsumerAffairs.com please visit our FAQ.

I purchased a 2006 Mercury Milan in 2008. My original loan was through Americredit and later became GM Financial. My car has been paid off for 2 years now Shows such on my credit report and when I call. However they tell me I still owe them $1421.82. That they will not release my title until I paid that amount. That they by law can hold title to my car until such time as I pay them what they claim I owe. If I owed that amount then why is my account listed as paid in full and closed? Why do I still have possession of said vehicle? The vehicle is 9 years old. It's not even worth what they claim I owe. I have to keep collision coverage on my vehicle, because I do not have clear title. I will never ever buy another car and finance from a dealer.

Contacted GM Financial to request refund for overpayment. I followed instructions that was provided, and was given approximate timeline for refund (~8-10 business days). Called GM Financial more than 10 business days later and found out that fax was never received. On top of that, it would take ~30 days for a refund!!! I had to go through the entire process again. Very disappointed. Firstly, agent provided inaccurate information. No feedback from GM Financial on status. Agents from GM Financial was hopelessly useless. Hope they can imagine themselves in my shoes. Never again will I go with GM Financial. That explains the poor rating in Consumer Affairs. VERY DISAPPOINTED. I wish I could give a 0 star out of 5.

I have been out of work for 3 years, I have been paying GM until 2016 November, my long term disability ended. I called GM and stated I would have to pay my monthly payments every two weeks from my husband salary and then it would be a stretch. I have had the car for 5 years, it takes me back and forward to Baptist Hospital for one thing and Duke for something else. Getting to the point my husband set up a payment arrangement with a representative two weeks ago. He was to make one payment on the 5/15/2017 $250.00 Western Union ref #** next payment on 5/19/2017 $252 ref #**, another payment of $250 due on 26th of May and full payment of $502 June 12th. That would have put him in a position to stay on track. With me being diagnose with Lupus, I am in and out of the hospital and my medicines are not cheap.
My husband committed himself to everything the representative asked. When I called last night the rep called and said she did not see why they repo the car when my husband abide by their directions. I have worked so hard to keep my car. I need help. The repos was their error. I can see if the representative said paying $250 would not do anything for keeping the car and it would be repo, but to make him make payments on something they knew they would keep. My medicine is $300 a month, I am in and out of the hospital. While I were getting my short and long term payments I paid my car pymts. The last person I talked to said I was 4 pymts behind. With the payments he made and the $250 payment due on Friday then two weeks a full payment that's only one payment if any behind.

I was desperate. Financially strapped. No choice but to refinance my car. I called to make sure they would not need another payment or take one and the response was a very friendly "We have your pay off check. We are done with you." They lied. I now have my new financier and GM FINANCIAL payment withdrawn from my account. When they said they wouldn't. This happened on the 28th. Rent is due on the first. I now have only over $200 in my account and they have to "research" the fact that they took it out of my account. The first person I talked to said that it was never taken out because I don't owe them any money. And suggested I call my own bank and ask them to give me back the money which GM FINANCIAL wrongfully withdrew from my account. That idiot should be fired. I hung up got a different person. She saw where they charged me.
They said they would expedite it for me. But it still takes 5-7 business days and the payment was take out on a Saturday. That's just to even get a response of whether or not they are going to refund it. My grace period for rent will be over by then. And I wouldn't get another paycheck for another week. So I can't even pay a late fee which I will need because they have over $400 tied up I can't touch and they won't refund it in time to pay rent. I don't have anyone to help me. I'm on my own. I'm risking late fees and evictions. And for the last two days all they know is "research is pending." But can't even tell me where we are in the process of this refund. They won't even help me with a late fee that they caused. Do not use GM FINANCIAL if you can help it.

I just want people to be aware if you lease a GM car and after the lease is over you do not lease with them again. You will have to bring to them $495.00 for so called a disposition fee. The salesperson does not tell you this upfront, but when you are signing the papers. I also heard sometimes they do not even tell you. Also now GM cars are being made with no cd player, so spread the news!

I currently have a lease with GM Financial that ends in May of 2017 and I recently applied for a new car lease through GM Financial again figuring that the process would be painless and very easy. I have never missed a payment and I have above average income but yet I was denied credit. This is very puzzling to me especially since my credit score through TransUnion is 620.

We purchased a vehicle on April 1, 2015 which was financed with GM Financial. We were using a middleman company to pull our funds from our account and sending it to GM once a month. At the end of March 2017 we traded that vehicle in, so therefore the dealership sent the funds to GM to pay off our loan. We forgot to contact the middleman to hold the monthly payment back and return it to us until it was too late. Shouldn't be a problem getting that extra payment back right? WRONG!!!
First they wanted a running bank statement, which I provided immediately, then because it didn't show that they were the ones pulling the funds... that wasn't good enough... even though I had already explained how our payments were being made. I contacted the middleman company and they provided me with proof of the payment, which I forwarded to GM Financial. We went from our payment would be refunded within 24 to 48 hours to 30 days to it's in the mail to the check hasn't been cut due to needed approval to it can take 15 days.
Mind you it is now April 18 and I finally have been told that the approval has been made and we will receive our check by the end of the week. I'm not going to hold my breath, but I will probably faint if it really comes true. The most frustrating part of it all is that every time I call, I get someone new and different branch locations, so nobody knows the people we have already spoken to and they have to read the whole book of notes which makes the phone calls long and even more frustrating. We were promised a call from them regarding our payment, but that never happened. I had to call them yet again. I will NEVER EVER use this company again and I would NEVER recommend them.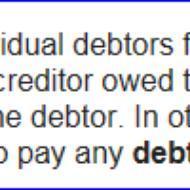 I had a vehicle financed through this joke of a company. Paid on the vehicle for 4 years on a 5 year loan when I was in a bad accident. I was in the hospital for two months and out of work for over a year. I was in constant contact with them and agreed to a voluntary repo. Well after the vehicle was repossessed it only took them a couple months before they started to pursue me for the remaining balance which they now claimed was $20,000. Now remind you that I was still out of work and unable to walk at this time. I purchased the car for $29,000 4 years earlier and paid $523 a month. Had 1 year remaining on the loan. Every time I called to discuss this with them they were rude and treated me as if I was some type of bum for not paying my payments. They were great at dancing around the issue with insults but no one could ever give me a straight answer.
At the time I was more concerned about getting my life back on track than I was arguing with these idiots. Well this was in 2010, in 2015 I receive a 1099-C from the IRS that I now owe taxes on the remaining balance of $13,680, so they obviously sold the vehicle and deducted the $6000 or so they sold the vehicle for and claim that I still owed the $13,680. When I called to find out more information the lady I spoke with was again rude. She wanted my current address and phone number because she said I still had a balance that needed to be paid. Knowing the law, I questioned her how if the balance was now discharged could I have a balance. Her reply was that I must not know what I am talking about, just because it was discharged does not mean that I don't still owe the money.
This is illegal by the way when a debt is discharged, the creditor can no longer pursue for the debt. She could not give me any direct answers as to how I could possibly owe this amount after paying on the vehicle for 4 years. Unfortunately, there is not much I can do at this point except go on pages like this and warn other people to be very cautious when choosing this company for a car loan. They are snakes in the grass and the government should investigate them instead of allowing them to terrorize from what it looks like a great deal of unhappy customers. GM should be ashamed of themselves for allowing things like this to happen to their customers. I wonder if the IRS went after GM for defaulting on their loans!!!

GM Financial has provided terrible service when it comes to stopping auto withdrawals (Auto Loan Payment). I turned our Chevrolet Trax in at the dealership on March 7, 2017. Waited to receive payoff info and called GM Financial on March 21, 2017 to stop auto withdrawal from my checking account. I was told I would receive a callback within 48 hrs confirming that the payments were cancelled. I never received a callback so I called again on March 24th, 2017. I spoke with another representative and she assured me that the payment was cancelled. Checked my checking account on March 28, 2017 to see if the payment was being taken out and it showed they still were taking it out. So, I called again.
This time they see that the payment was taken out but want me to send my checking account statement to prove that the money came out of my account so they can refund me my money. Their other suggestion is for me to call my credit union and say there was a fraudulent withdrawal from my account so I could get my money back. How does a Financial company screw something up so bad? They don't seem to care. GM Financial needs to get their house in order. THEY SUCK.

What I experience with GM Financial my husband purchase a Chevy Impala car. He finance with GM. He was paying his car on time. Never late on his payments. He got in an accident in the car. Was total lost. GM reported that we never paid for his car payments. That company is a greedy company. Progressive gave GM $7978.72. We had gap insurance. They gave GM $1736.96 plus $685.10. The grand total is $10400.78. GM reporting that we own $241. GM Financial got at least 90% of the funds of the loan they still reporting negative on my husband credit report. They say once you drive off the lot your car depreciate. It's not true. His car was total lost but GM Financial still was petty for $241. My advice to anyone DON'T do business with GM Financial. They will NOT work with you. No way. They just want your money. GREEDY Companies.

I have used GM Financial for my car loan. In February I was told 7 payments left on my loan. I made Feb payment and March payment so that's 7 minus 2 payments is 5 payments. After March payment they state 7 payments left. I had paid extra payments twice in past year and those don't count they said. I would NOT recommend using GM Financial at all!!

GM Financial is a HORRIBLE company. I'm leasing my 2017 GM Sierra Denali since December 27, 2016. My first payment was due on January of 2017. I had set up my Online Account with GM Financial so I can have access to my payments and they had an option to set up automatic payment with them. So I submitted my account information so that they would auto draft my payments every month but it never gave me a confirmation to see if it did set up. The next day I called and spoke to an agent to verify that I was set up for the automatic withdrawal and she said she couldn't see anything confirming my payments were set up for automatic payments but that I had another option to make a one time payments through Western Union which I would have complete control of.
To make my payments, me being new to their website I asked the Agent if she was able to walk me through it to make my one time payment through Western Union Speedpay for the month of January since she couldn't confirm it was set up for the Automatic withdraw and she told me step by step and my payment successfully went through. On the month of February my payment was due on the 28th and I guess the Automatic withdraw that I had set up through GM Financial from the beginning took effect and my payment successfully went through. The next day on March 1, 2017 they took another payment which I was completely confused why they double collected on my account.
So I called and I asked them why they had taken two payment from my account, which they had caused my bank account to overdraft and they caused other payment I had from other bills I had scheduled for the same day to not go through causing me A LOT OF DAMAGE putting me in a really bad situation! And they told me that I was set up for two Automatic withdrawals one from GM Financial and the other is called (Recurring) through Western Union. I asked the agent why was I set up for two Automatic withdrawals and she said that when I had called the month of January the Agent walked me through the steps to set up the recurring payments through Western Union when I specifically repeated myself to her that I only wanted to make a one time payment for that month since she wasn't able to confirm with me that my payments had been set up for Automatic payments through GM.
I asked to speak to a Manager/Supervisor and they transferred me to her. I spoke with her about my situation and told me that they had to get all of this situated and that they had to take full responsibility for the mistake that they made because the first Agent mislead me to set up Automatic payments with Western Union when I told her I only wanted to make a one time payment. And she told me that it was my fault for the whole situation because I was the one that set up both Automatic payments. I argued with her for a good 5 min asking for a reimbursement. She told me that the reimbursement would take up from 30-45 days and that they were not going to take responsibility of the fees that my bank added which I was completely fine with because my bank was willing to waive those fees for me.
So in order to reimburse me my money that they double collected which I had not authorized we needed to speak with my bank and talk to a representative which we did. And my bank confirmed that they did collect twice on my account and that there was nothing pending. So GM's Agent asked for my bank to fax them a statement showing both payments going through and my bank provided that information and the Supervisor stated they were going to reimburse me. I called on March 6, 2017 to confirm if they were going to reimburse me and the Agent notified me that they had declined the reimbursement and that they needed more information when my bank had already confirmed that they double collected and they caused my account to overdraft because they had taken all my money on that account...
They have given me an EXTREMELY hard time. They have all been extremely rude. They are not cooperating with me or my bank to give me my reimbursement and it's deceptive behavior from GM Financial Agents! I don't understand why this company is in business if they are not taking care of their Customers. I would NEVER recommend anyone to have a contract or make business with GM Financial!

We got financed for a car through this company in 2013. High APR. Extremely high payment. I am writing this review in the hopes that some who is inexperienced like my husband and I don't get ripped off. These people are known to be scum but since we failed to do our research before we said yes we got into an insanely unfair contract. We are financed at a 24.99% APR. I did not really understand at the time what that meant. I do now. If I could go back I would never do business with these people. I only gave the one star because I had to.

I have been a customer of GM since Aug 2016. GM has only updated credit bureau 3 times and I pay every month on time. This is now February. Not only this but looking at my credit report GM Financial is reporting account closed on Equifax an open derogatory on Transunion. When I called a representative advise this is a known issue with no estimated time to be fixed. I advised this is creating financial harm to me and all she could say is sorry. I advised my credit score dropped over 70 pts due to inaccurate information and it need to be fixed. Now she states they're working on it. There are many customer impacted by this. I asked "why have we not been notified this issue was going on" also "why is GM Financial reporting this way". They have the ability to report pay on time and open until they get this rectified but they choose to report closed an derogatory on their customers' accounts. I'm disgusted that nothing is being done about this.

** as they come as a scam. 99% interest rate. BS. And they lied about it. Had a company get the car for being behind 1 payment. NEVER USE RON WARD IN HERRIN. They like this company and it's a scam especially Asia.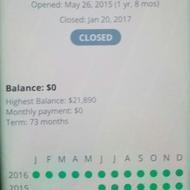 So I check my credit and to find out a my account has been closed. Early pay off. I called GM several times. Was told "The system got hacked and it caused thousands of customers to have incorrect info. But don't worry it will be taken care of within a few days." Week passes I noticed it still wasn't fixed. I called right away and was told that it was a error and they could send a letter which they did. I was told it should be all taken care of within the week... Um it wasn't. I called Again... Ahhhh I want to scream. Now they told me it can take up 60 Days or longer... Then had the nerve to tell me they couldn't do anything to fix the problem... Either it's a inside job or got hacked.
I want my credit fixed. They are not offering anything. They are not contacting the credit agencies. I was told by a rude employee that it will be automatically updated. Really? 4 different supervisors can't do anything but say legal department is working on it. I think it's time to call media or whoever will listen. Why they refuse to do anything but be rude. I will never use GM Financial again and right now I am so upset that I have to deal with the credit bureaus to fix the problem GM caused. I hope someone from GM reads this and calls me!!! That could help.

Paid this company their entire claim of what was submitted in a Chapter 13 of which was a 100% plan. Also have a vehicle financed with Wells Fargo and was paid the exact same way in full and received the title today. I called Americredit to see where the title is and they proceed to inform me that I still have a balance of 3000.00. The woman then says "well the courts reduced your interest rate to 4.25 percent and outside the bankruptcy you were paying 14% so we want the difference in interest which is 3000.00." Are you fricking kidding me??? I have already paid you 23,000 for a car that's not worth 2000 at this point. Is this even legal?
Why did Wells Fargo not do this as I was paying 10% outside and 4.25 in the bankruptcy. Does GM forget that the American taxpayers bailed them out and all they do is try to take advantage of people. I have even emailed corporate - this is ridiculous. The courts by law reduced the interest rate but they want their 14%. Will never ever in my lifetime do business with this company. Legalized robbery is what it is.

I checked my credit on Saturday and found that my credit had dropped 25 points. It showed that my car loan had been closed. Normally that would be a great thing... except not when it is an early payoff. It dings your credit. I did not close my account. GM Financial gave incorrect information to the credit bureaus during the week of January 21st-January 26th 2017.
The supervisor told me this happened to many people. She said all she could do was apologize and that my credit should be corrected in 30-45 days. WHAT!! Im in the process of looking at loans to buy a house. I was very upset. I asked for a letter so that I could show my loan officer. She said she would email it by the end of the day and that she would call me on Monday. SHOCKER... neither of things happened. I will never use GM Financial again and right now I am so upset that I have to deal with the credit bureaus to fix the problem GM caused. I hope someone from GM reads this and calls me!!!

I called in to make my payment and was given attitude and even up to talked ** to about prior deferments in the past almost 4 years. I verified all my account info and asked over and over to be sent to the payment line to make a car payment. I was even argued with about my phone numbers. I finally called her a ** and that was putting it nicely and the ** hung up on me. I don't think so. I will be making several formal complaint in addition to this. BBB will be one. I will be complaining to the attorney general as well as on their business license. My goal is to inconvenience them as much as they have me with their ** so called customer service agents!

This is by far the worse company to be in business, period. The fact that I have to leave a message just to get a callback is the most pathetic thing I have ever even heard of. They take their absolute time to get back to you when knowing having your vehicle is very important. The company that had my vehicle stored mentioned that they share computers and yet still took 2 weeks to get my car.

I got financed on a 2013 Hyundai Santa Fe last summer through GM because my credit wasn't all that great. For the most part, they have been OK. I noticed that there are several late payments on my credit showing that should never have been reported late. For example, it's December 19th and although my October car payment was paid in September, it is showing me as 60-90 days late. Last credit update was 12/13 so that is impossible due to the fact that I'm not even at the 60 day mark yet due to my payment date. I've already disputed the numerous false reports to my credit and am awaiting the outcome.
My husband and I have been working diligently to clean up our credit and reduce balances on all of our accounts. In November, I called GM and notified them that I would be sending a $7,000 payment and wanted my Nov. and Dec. payment taken from that and the rest applied to principal. Because of the large amount of the check, I sent it with tracking to the Phoenix, AZ address given to me by the representative and had my account noted. For some reason, it took a week to get to AZ from PA. Upon arriving in AZ GM refused to accept the FedEx envelope and FedEx returned it back to me. Took another week. I received the physical check back in hand on Dec. 8 to which I called and spoke to three different reps including a manager. I was told to process payment electronically on the website and I did so. I immediately received a payment receipt and a few days later on 12/13 my Equifax updated to reflect the lesser balance.
Last Monday 12/12, I received a call from GM stating that I was now overdue on November's payment and that December's was now due. They were calling to collect both months. I told the rep on the phone to review the account and went through the whole story with her. She said she could see the notes on the account and didn't understand why the robo-dialer had called me when clearly I had made the payments. This past weekend on 12/18 my Experian updated and sent me an alert that GM Financial had flagged my account as 30 days past due. What? How is this even possible?
This morning, robo-dialer from GM calls me again. I told the rep get me a manager immediately. She proceeds to tell me that my payment on the 8th was never processed as the account came back as "null". What? I checked and double checked when I entered the information. After the return of the envelope, I wanted to ensure this went through. The receipt also shows that the last four of the account #'s matched the account I paid it with. After confirming that the money was not retrieved from my account, I called GM again. I spoke to another manager and again went through the whole story. She echoed that the payment had not gone through for a null account. I asked her to read the history of my account, that I had been trying to pay them $7000 for a month now.
I told her I was unsure how this account which is a valid account with plenty in it to cover was showing null and asked to make payment right then and there over the phone to ensure accuracy and thorough transmittal. I asked that the late fee they charged me be waived because it was no fault of my own that they returned the payment. I also asked that the hit on my credit be removed because it was inaccurate. She agreed to removed the late fee, but told me she would not remove the fee to pay by phone. She also told me that she would not/could not update my credit as it's "my fault" I didn't make the payment. At this point I was livid. I unloaded on this woman like I've never unloaded on anyone in my life. I have been trying to pay them 7 thousand dollars for a month and they've made this nothing short of a nightmare and now have damaged my credit by reporting false information.
Naturally, this is in dispute and I have all the proof to back it up. I should note, that my husband also has an account with GM and he paid them $10000 only to have it returned! That is $17,000 in the course of the month that we have been trying to pay collectively! His just came back Friday and he submitted it electronically as well. They are a dirty greedy company and I cannot wait til the day I am out from under them. I highly suggest never subjecting yourself to their crookedness and DO NOT get financed through this company!

I got financed through GM Financial and I do not have any bad comments about this company. They got me approved when no one else would, for a 2012 Camaro for $16,000 with 8% interest. Although, it may not be the best interest rate around, I can't complain when I have bad credit. I've always made every payment on time and never missed a payment. Anytime I have to call GM, the customer representative is always friendly and helpful.

I lost my job due to my department being laid off. I made payments to my loan as I went along whenever I could. Right before August 14th 2016 I made a payment with a rep who assured me this would clear me for the month. My mom also made a full payment as a birthday gift to me. The day before my birthday I woke up to go to work and found out they had repossessed my car and towed it to a different state several hours away. I sorted everything out after hours of waiting on hold, calling, and waiting for call backs. However when I went to pick up my car I found out the driver ripped my front bumper off.
I called only to get the run around for weeks then finally spoke to the manager Advanced Financial Services Towing in Sayresville NJ. When I did he got defensive, called me out of my name and told me to have an attorney call before he hung up on me. My attorney called and he refused to take his call. I called AmeriCredit (GM) about what had happened and they refused to offer me any assistance. Although we have bank statements to prove payments were made they refuse to admit my vehicle was wrongfully repossessed. So now we have repo on credit and my insurance USAA has to pay for the damages done to my vehicle.

On May 12, 2016 GM repossessed the vehicle. The Tow Company driver used trickery to obtain the car and snatched the keys out of the car, while the other driver got into the driver's seat. As I was on the phone with customer service at GM, trying to rectify the situation, the tow truck driver pretended like he was waiting for the outcome of my conversation with customer service at GM, then suddenly without warning drove off, while the other tow truck driver, (whom is uninsured driver of my vehicle) drove away in my car. Not once did the tow truck allow me to ascertain my belongings left in the car. The only thing in the car was paperwork that was very personal, confidential, and important, i.e. Death Certificate, banking information, and other personal paperwork. They are charging me $15.00 per day from the storage on my papers.
The Tow Company said that it would have been no charge if I picked up my car there. However, because it was sent off to the auction then I would need to pay $430.00 to get my paperwork back. The many times I called GM Financial I was told to speak to someone in the Reinstatement Department and which you can only leave a voice mail message. After failed attempts to get information about my car, so I tried to access the account online, which I was blocked. I then called Customer Service again to request detailed payment and transaction on the account and the Customer Services Dept Supervisor that I spoke to told me that since I am not the account holder for the car loan, I can't get any information and I need to be my husband's Estate Administrator in order to get account details regarding loan payments made.
I explained to them that he did not have an estate and I asked to be directed to the Legal Department and they told me they did not have that information. When I finally spoke to someone in the Reinstatement Department, the representative engaged in a conversation about personal matters. I felt it was unethical and unwarranted. All reputable companies must follow some sort of code of conduct by employees and use standard business practices, which you are not to discuss with the customers personal matters. Especially, if it is not relevant to the business being conducted. I was outraged, embarrassed and humiliated by GM Financial Customer Service Department employees. GM Financial said the only way I could get the car back was to pay the entire balance owed.
I stated over the phone to your employee that I want the car back and didn't want to lose all the money my husband had put into it and had already paid GM Financial about $31,000.00. I had no choice but to use my saving in order to get the car back. Here are the following required from me in order to get back the car: Pay off entire balance in the form of either a cashier check or money order; Payment then needed to be to be cleared and updated on account; Release letter sent to Tow Company and/or Auction Company; Policies required by Tow Company and/or Auction Company, i.e. notarized form and over a 100 miles away from my home; Release from Police Department, fee involved; Property returned to me that was left in vehicle, Tow Company charge over $450 for just my documents.
I never heard of anyone being able to get a money order in amounts over $500.00 and a cashier check from the bank is as good as cash, so the process of clearing payment makes no sense and is just a way of making further delays and fees accrued. After the several days it took to just pay off the car, I needed to know when I would receive the title and the name that the title will be in, and where it will be mailed. I was told by GM employee that, they would put my husband's name on the title and it would be mailed to the address on file for the account. Clearly, this is a problem. My husband is dead, and therefore does live at the address you have on file.
After all calls and messages that I made about the paying off the car, the procedures required by me by GM Company in order for me to get the car back, the car was still transferred to sell at the auction. I did not allow any lapse of time for GM Company to believe that I would not be paying off the car, and therefore, it was unnecessary for the car to go to the auction! I feel that your GM Financial did not follow the Business Code and Practice laws, conducted unethical business practices to me. In addition, I believe that GM Financial performed predatory lending to my late husband.
Nevertheless, I am requesting the following: A detailed and itemized statement of all fees, charges, interest and balances owed; A receipt of payment that I made for $12,021.33; The Title of Vehicle mailed to my address and transferred into my name, which by California Law you are required to do, when provided the proper documentation; I want any fees, incorrect interest charged, or towing fee charge all that have occurred due to your unreasonable policies and procedures to be waived and refunded; Any over payment that I have made returned to me in a form of cashier check; The release of my paperwork from your tow company returned to me without charge.
It is now 9/15/2016 I still have not received a response to my letter requesting the above items, or have I receive the title. I have been told that the title was mailed to me twice and now I have to go to website portal that you can request the title for your car for a fee. Just greed, and something needs to be done for this company to stop conducting business in this unscrupulous manner.

Found out car they financed had been totaled. Went back to dealership with concerns. They repoed car two weeks later, auction car off, now garnishing for 12,000.00, don't know what they got at auction. They are real low and dirty, would not recommended anyone deal with them. How can you file something like that and lie to a person saying you contacted them cause it was a charge off and you still want 12,000.00 and then you say all mail was returned but you found them to garnish them. All lies, car was found to have had a duplicate title applied for so my ins. co. said the only reason for that was it had been totaled and they had to drop it!!!
GM Financial Company Profile
Company Name:

GM Financial

Formerly Named:

AmeriCredit

Website:

https://www.gmfinancial.com/