Capital One Auto Financing
Consumer Complaints and Reviews

Do not finance a car with Capital One. My wife financed a car with Capital One. After 2 years with no late or missed payments she set up auto pay with them. It failed to work with no notification to her for three or four months. She came out to go to work and her car was gone. No letter, no call, no notification of any kind... Attempting to pay the unpaid balance was a nightmare. Further they assessed a repossession fee. If it was not paid the car would not be released. I informed Capital One that their actions break MD law with regards to repossession fees. MD law requires a letter of intent to repossess be delivered (verifiable) 10 days prior to repossession or no fees can be assessed. They did not care and required payment of the fee before they would release the car.

I have been with Capital One since I was 18 Years old. I got my first credit card. At 20 I was ready to get my first car loan. Everyone denied me because of my age, although I had managed to have a fair credit score at the time. The only one that gave me a chance was Capital One! They have been great. The convenience of the app is great. I am easily able to make bi-weekly payments, and principal only payments. I will be done paying my car loan by April of 2017 when my original loan payoff date was July of 2022! They are a great company that I would recommend to ANYONE!

My car was repossessed after missing 4 months of payments and I have to be honest, Capital One worked with me for over a year and half with my late payments due to loss of income. When my car was repossessed, I was frantic and concerned if they were going to give me a chance because I literally just got a job. I called them and they actually helped me once again. They were able to extend my loan for two months, waive the late fees and repossession fee and all I had to pay to get my car back was two months of the past due amount and the next month my regular payment would start again on a fresh note. I paid it right away and they put me on hold and cleared my car to get released the same day.
I am back on my regular monthly payments and now that I am working again, I'm grateful to have my loan with them because they could have been ** and required the full amount due on my loan or not want to assist at all. To God be the Glory and I hope this helps someone who is worried. I wrote this review because when my car was repossessed, I came onto this site and was so scared if they were going to work with me and they did. My advice is to pick up the phone and work with them because it's my fault my car even got repossessed because they always worked with me even with my late payments. Hope this helps some. :)

Missed my November payment because of a car accident (other party was at fault) and had to pay for rental while my car was being fixed (almost a month). Called in December to explain the situation and they split my November payment into 4 scheduled payments which added onto the month's current due (Jan. 3, Feb. 3, Mar. 3 & Mar. 18). First scheduled went through last night for $684.35 which is the correct amount of the scheduled payment for Jan. Then I noticed that there was a remaining $410.35 in my current due for Jan. 16; that shouldn't be there because the month's payment was changed to the 3rd. Turns out, $410.35 is the remaining (split) payment from November.
I called and a Filipino lady (Mina) with a heavy accent helped me but I had to explain to her 6 times why I shouldn't have the $410.35 due on the 16th when it's suppose to be added onto the next 3 payments; she transferred me to the Finance Catch-Up specialist (another Filipino lady by the name of Talia) -- Talia was nice at first then she got aggressive; repeating to me that I had until the 16th to pay the $410.35 or I'd be charged a late fee after the grace period of 10 days. I kept explaining to her, "why am I suppose to pay that on the 16th when there should NOT be a payment due on the 16th because that $410.35 is already schedule into the next 3 payments?" Then she kept repeating herself about making the payment on time by the 16th. I had enough and said, "thank you for helping me, but it seems like you people have no idea what you're doing" and hung up.
Now I'm stuck with a payment that I'm not suppose to make this month while I already have 3 custom payments scheduled. Thought the point of the Catch-Up system was to take a missed payment and schedule it into future payments to avoid late-fees and to have the person pay the missing payment in the scheduled times?! Apparently that system is a lie. Capital One has the worst customer service in the Philippines--thanks, for nothing.

I paid off my car loan in Jan 2016. At that point Capital One sent me a title but did a wonderful job by not putting my apartment number on the envelope in which title was enclosed. As a result, title did not come to me. After a few phone calls and a personal appearance at a local Capital One bank, they sent me the title after about 6 weeks of waiting time. But while my lost title was wandering around between me and them somewhere, they had acquired another title from Connecticut. They first sent me the lost title which was issued by Connecticut DMV in March and then they sent me the replacement title too which was issued by Connecticut in April, without any note explaining as to which title I should keep. They did not inform me that one of these titles had automatically nullified the other.
Since I had already received the original title which Capital One previously lost, I kept that one and shredded the one they sent after, as I reasonably thought they mistakenly sent it twice. However, the one I tore apart was the valid one. Auto Finance dept never informed me they had acquired a replacement title and that the latest one will cancel out the previous one. This also indicates that inside their department, the system is nothing but a piece of crap. They don't keep track of what is being sent to who and how many times. Extremely disappointing. The most stupid thing they did was sending me both titles or the lost title. If they had already acquired a new title, that was the only one they should have mailed me to keep the matter simple. Or they should at least have included a note with the newer title explaining that this was the valid one. By sending both titles, they simply exacerbated the problem.
All this happened in March. However, in August I sold out my vehicle to a third party signing the 2nd last title (the one Capital One originally lost in mail) and when the buyer tried to transfer it under her name, Texas DMV refused to accept that title calling it invalid since it was not the most current one. Texas DMV wants the title issued on April 5th, not the one I signed which was issued on March 22nd. This horrible auto finance dept has put me in a very difficult position. My buyer is now being suspicious of me. I contacted the Capital One Auto dept so they can do something about it and they secured their side by simply saying, nothing is in their hands and they can't do anything about it. Come on Idiots. You were my lenders and you are ones who created all this mess by first putting a wrong address on title envelope and then sending two titles for one vehicle.
At this point, this horrible department left me with two options: to send their lien of release letter to Connecticut to obtain the newest title which may take up to 90 days (something my buyer does not want to do at all) or else I have to fly over to Connecticut from Texas to get the title immediately so my buyer in Texas can transfer it over to her name. Horrible experience! In case, if I fly over to Connecticut to fix this mess, I will be seeking a legal remedy for all these travel expenses and mental hassle I have gone through.
How do I know I can trust these reviews about Capital One Auto Financing?
694,519 reviews on ConsumerAffairs are verified.
We require contact information to ensure our reviewers are real.
We use intelligent software that helps us maintain the integrity of reviews.
Our moderators read all reviews to verify quality and helpfulness.
For more information about reviews on ConsumerAffairs.com please visit our FAQ.

Had surgery, lost job after 23 years working for the feds. Called to make financial arrangements and requested automatic debt and loan extension. Everything was approved!!! Have documentation. Well, Capital One management team lied and came and repo my car the day of my child's school banquet and wedding anniversary. I had one year to pay my car off of a purchase of Mercedes C300 for 2,7000+ with a high interest which I already paid over 42,000. What a dirty low down company!!! All this was done right in front of my children. They cried because we were at the store and had no way to get home. When they repo my car, this was the most embarrassing moment of my entire life.

I have been trying to set up my online payments with them, all they do is keep me on hold for 45 mins at a time passing me to different people just telling me how sorry they are. I don't need apologies. I want results and positive action to correct whatever issue is going on. I have had car loans with others and never have I been through all day phone for days. I am looking forward to transferring my loan.

I wish I could give 0 stars! First of all, trying to get a hold of anyone of the phone to make a payment is a nightmare. After months of frustration I decided I would try to make payments online. I got the Capitol One app and it was easily just as bad if not worse. There was no way for me to make a payment. I signed in and was able to see the balance I owed (which was wrong!) but when I tried to make a payment I was rerouted to sign in again... This literally happened over and over until I eventually gave up. Also, I have never missed or been late on any payment since I have taken out this loan. However, I somehow have an outstanding balance of over $1000! Online statements are reflecting I have missed two payments and have racked up hundreds of dollars worth of late fees. Absolutely ridiculous.
Every time I have made a payment, not only has the representative confirmed that the payment went through but Capitol One has happily (and very promptly) debited the money from my checking account. I am absolutely furious at this point. I will never recommend Capitol One to ANYONE. Actually... I will take any opportunity I get to deter anyone and everyone from using this bank. They are simply awful.

Customer service was not knowledgeable about services offered. Capital One Auto Finance regulates you on how far in advance you get and does not allow payment in advance (towards future payments). Asking for a manager is useless because they apparently leave early. The people they leave in control are not very knowledgeable and keep going in circles. Just my opinion... GO with someone else!!!

I have called Capital One for a fax number for the repossession department however they are refusing to give me a number. I am looking for any fax number to send them correspondence but they won't give it to me. Does anyone have a number that be given and I hope it goes to the correct person.

I keep receiving mail and occasional email from Capital One saying I am approved to purchase an auto or truck for $35,000.00. This is sort of stupid since they won't raise my credit limit on my platinum card another $250.00, from $750.00 to $1,000.00. I called them once before, perhaps 6 months ago and asked them to stop sending me offers to purchase a car for $35,000.00 (local vehicles from a variety of different makes, e.g., Ford, Chevy, Hyundai, Toyota, etc.). They agreed, but I continued to receive these offers.
Finally I called them today again and asked them to stop sending these offers, that it seemed stupid since they won't offer $250.00 more in credit but I can get $35,000 to get a car. The lady said the offers come from GM because I have a GM Capital One card. Uh... no I don't. I have the platinum card lady. So she can't help me but transfers me to someone else, who in turn transfers me to someone else. The last person I talk to, I couldn't even understand. His words were muffled and he was talking fast. I asked him to slow down and enunciate his words better, but alas, all I heard the entire time was what sounded like someone trying to talk through a wet blanket. At the end of his speech I did recognize, somewhat, words to the effect, "Is there anything else we can do for you?"
I wasn't sure what he said. And I'm not sure he eliminated the offers that I get monthly for exorbitant funds to purchase automobiles. What I am sure of, however, is that it is ridiculous to offer $35,000 dollars for a car, but not allow another $250 dollars on my credit card. That's just plain stupid. So I think I just wasted an hour on the phone for nothing. And to boot, I never authorized them to give my information away to local dealerships, but obviously they don't care, even after you specifically request for them not to. I'll just pay the card off, close the account and seek another card from a company that doesn't sell your information even if you tell them not to, and to a company that at least can offer better rates, better credit line amounts, and who can talk to you without the phone in their mouth so far as to be unintelligible.

I purchased my used car from a local dealership in April 2016. At the time of purchase the dealership stated that the loan institution, Capital One Auto Financing, would mail me invoices monthly for my payment they did not know when my first payment would be due however they estimated it would be in early June. Early June I began receiving offers of credit and other mailings from Capital One however I did not receive a invoice. The third week of June passed and having not received any paperwork from Capital One Auto Financing regarding my car loan I contacted the dealership where I purchased the car. The dealership was unable to assist in providing any information such as a account number or for that matter a contact number for customer service. They did give me a address and suggested I look it up online.
Undaunted I photocopied the paperwork provided to me by the dealership on the day I purchased my car, wrote a check, and mailed both with a explanation to the address they provided. I did not know the amount of my monthly payment nor did I know the due date or my balance at the time so I wrote the check to cover a estimated five payments. Several weeks later I still have had no response from Capital One Auto Financing and I still have not received a invoice however a repossession company showed up in my driveway at 9:30 pm to take the car. The individual who repossessed my vehicle provided me with the phone number, my account number, and the address of Capital One Auto Financing (different from the address provided by the dealership). He gave me time to make the call to Capital One Auto Financing at which time I was told that they would NOT accept a bank transfer to bring me up to date.
The representative also stated that my account showed no attempts to contact me except on the 11th five days before when my 13 year old daughter answered and told them I was at work. He then stated that I had to let the car be repossessed and gave me a different number to call the next day. The following day I complied with a unrealistic set of instructions which included procurement of sending a money wire and waiting hours for it to be received by Capital One. Every phone call was handled by a different representative eight in all. When finally it was completed I was informed that an additional fee was to be added to the end of my loan to cover costs of the repossession. My car was finally cleared to be released back to me and I was told I may go pick it up. The lot that had my vehicle was nearly two hours away and also charged me fees ($120.00).
As of this date September 13 I have yet to receive a invoice from Capital One Auto Financing. I did receive a certified letter on September 1st dated August 17th that my vehicle would be repossessed for nonpayment of the loan on August 15th. Today I called Capital One Auto Financing and was told that I owed a payment from August 28th. This payment I was told was included in the amount I had paid to get my car back. I paid by electronic transfer both August and September's payment. After completion I inquired as to why I am not receiving invoices the representative hung up on me. I highly recommend anyone avoid this company. I am extremely dissatisfied.

I called because the website would not work to refinance an auto loan so I called customer service, she was rude and very unknowledgeable, keep putting me on hold because she didn't have the answers to my questions and there was no way they were even going to help me or even try to refinance a new car, I paid cash for all of it except for only $10,000. All I wanted to refinance was $10,000 remaining balance, she kept saying there is no worth for 2016 brand new car? No worth? It's a $50,000 car... Horrible experience. A horrible company.

Capital One values their customer relationships. The situation was rectified and resolved beyond my satisfaction.
Original Review
If you can help it, do not finance your car with Capital One. I have credit cards, investment account and a vehicle loan with this company. A few weeks ago, I went to inquire about my payments. I saw that there was an additional payment now due. Mind you, I have NEVER missed 1 car payment. After wasting my time for more 3 hours, no one at this company could really explain to me why the payments reflect this way in their system. I am very stringent about my credit and keep a daily watch over it. My credit reports are reflecting current and no past dues, yet with Capital One they are billing 1 month ahead. In any case, I will be paying off my loan as soon as financially possible and will not finance another vehicle with them.

I have paid an additional 25 payments on my auto loan which now has less than 2 payments remaining. The loan was set to mature in September, 2018 - it will be paid off in August 2016. More than 2 years ahead of schedule, and what do these incompetent bozos at Capital One due, assess me a late charge and then report me as delinquent, when in reality I am more than 750 days paid ahead. The late charges I have waived every time, but to try and talk to these people it boggles the mind, I get a supervisor who tells me I am behind, if I tell them look at the balance and the maturity date, putting those two together is just too much for their little minds.
Instead, I now say look at the number of additional payments and then I hear "Oh, you're not late, I will waive the charge." I seem to have to deal with this every couple of months, it is absurd. I have filed a complaint with the Pa Banking Commission, my patience has worn out with these poorly trained customer service people. When you're reported late and paid more than 2 years in advance, it just is mind boggling. I can assure you, that I will never deal with Capital One auto again in my life. Just pathetic.

This company has some serious issues. My background and current profession is Human Resources. So I'm not just ranting because I only speak up and provide reviews when I think it would be helpful to others. These people do not document your account and each time you call you have to be transferred to several different departments before you actually get someone that is professional.
God forbid that you schedule a payment arrangement by calling them. They will not document the call and then you will receive a call implying that you are late or missed your payment. The calls are not recorded. If so there is no way that the CSRs and collections rep would still have the nerve to be unprofessional rude. You can get a balance from them or any paperwork outlining how your payments are being applied. This is worst customer service I have ever experienced. There has to be some attorney out there that would be willing to look into the business practices of this company!

In February of 2012 I financed a used vehicle with Capital One. The original amount financed was about $22,000 with a monthly payment of $499. I have paid on the account since 2012 and the balance is currently reported at about $15,000 after over 4 years. I noticed when reviewing my account that they are applying about 50% of my payments towards interest despite the fact that my interest rate is about 12%! For instance, when making a $600 payment; the report says that about $300 is applied to principal and $300 applied to interest!
This practice has gone on for as far back as I am able to view online. There is absolutely no way that this is accurate! They have also reportedly lowered and raised the balance after credit disputes. Their practices are absolutely dishonest and I will be contacting an attorney for review in the next week. I am greatly disturbed by this company and its practices. I was too busy to notice but I'm no longer in the dark! Please pay close attention to your statements if you have an auto financing account.

Back in 2010 Capital One took our Vehicle. We tried finding out where it was. We tried even paying the fees to get it back. Not once, did we ever find out. All we got was rude reps that answer the phone. We are now in 2016 and still I have yet received anything in the mail Certified or non Certified, as to when they sold it. If they sold it why wasn't I notified of the selling date etc, NOTHING. But yet they can keep updating my credit report as a charge off, sell it to collection so double hit and now they have the amount owed to them from the original day I bought the vehicle.
I have been disputing this over and over again with the credit Bureaus, and they keep standing along side with Capital One. Where are my rights? Why wasn't I notified and given the option to even get my vehicle back. Nevertheless I lost all personal belongings because they refuse to tell me where they brought my vehicle. How can they get away with this and we suffer with them getting away with this. Credit reporting act says we have rights - WHERE, HOW. How can Capital One keep getting away with this? They need to be sued.

I spoke with supervisor Kohanna on 1/30/15 regarding a 30 days past due credit alert that I received. She stated that my auto pay was set at a fixed amount of $45 & the amount due one month was $46, which caused my 30 days past due. She said that since I have been a Capital One customer since 2000, she would file a dispute on my behalf with all 3 credit bureaus to waive the 30 days past due. According to the credit bureaus they never received Capital One's dispute. I followed up with supervisor Mark today 2/25/16, and he stated that Capital One can't correct my credit report because I was indeed short $1 one month. I just can't believe that this derogatory information will remain on my credit report for 7 years because my auto pay was $1 short. What can I do about this matter?

This is a terrible bank to deal with. I regret doing Business with this bank. Incompetent personnel and very difficult to deal with, they have no interest in resolving matters pertaining to their customers. I strongly believe the bank is designed to destroy people's credit instead of helping them to get better. They reported my account as 30-60 days late to the credit bureaus as a result of a miscommunication between me and one of the representative which drop my credit rating 140 points. I spoke to several supervisors in an effort to resolve the problem, no seems interested. The same narrative is what I get from the management repeatedly. "After reviewing your conversation with the rep there is nothing we can do."
I decided to post this and raise awareness to anybody who is thinking of doing Business with this organization. They really don't care about their customers, everything is computer generated. If you are screw with no fault of your own they don't care as long as they are receiving their payments. Thanks Capital One for screwing my credit even though I did the right thing, never missed payment on time. I should have read all the negative reviews before accepting the loan.... This is the worst bank to deal with. Be aware people, they don't appreciate good customers.

I will end up paying $12,000 for a car worth $5,000. I knew that I would pay a fortune because of my bad credit. I did not expect to be treated so dishonestly and disrespectfully. I am currently getting caught up on my payments which becomes almost impossible with all of the extra fees. I have been paying extra with each payment, sometimes double, but will they just let me get caught up? NO. Three weeks after a large payment they are demanding the full past due amount or else, but they won't say an actual "or else." They just talk fast and disrespectful.
The people in customer service don't understand the information they give you. They are just reading off of a script, so when the numbers they gave me didn't make any sense, the woman just yelled at me when I asked for clarification. I wonder if this company prefers to cater to people who are in a bad position because they can be unscrupulous and get away with it.

I financed my 2007 vehicle in 2009 for 72 months, and I was able to keep up my regular payments until 2 years ago. I signed up for the hardship program which reduced my monthly payment by 68.00. Since I have been keeping up with the agreed amount never being late. I prefer to call my payments in over the phone, and I'm always sure to ask to present rep for how much my payoff, and current outstanding balance, and when is the last payment due. I was told each month from the two years that my car will be paid off entirely by this year March of 2016.
Now all of sudden today I call to do my usual payment, and I'm told I have two more years to pay off this 2007 Toyota Camry. Even with the help of the hardship there is no possible way that this is correct. When I spoke with the first rep today she gave me a different amount for the payoff, then I was switched with another sloth who tells me that my payoff is 1,000.00 higher than before.
First of all the customer service is very poor and I was talked down to the whole conversation. I'm a poor person just simply trying to keep what little my family and I have together and simply relied on this organization to be honest. Now I'm force to seek out a higher source even if it mean going to the media. I have financed vehicles before, and never had a problem receiving accurate information when asked. Now I possibly may have to seek out the Feds, or whomever to get this Bank's cooperation, and by the way I asked for a phone call back and have yet to receive one. I'm disappointed and I want justice. I'm tired of these greedy financial institutions getting over on the poor.

This isn't one of those "I forgot to make my payment" posts. Nope, I am a super responsible person who pays everything way ahead of time. I got my loan in 2011, I made 4 payments over a couple months to give myself a little leeway in case I lost my job. So for 3 years, I was always 3-4 months ahead in my payments. I always pay way more than the minimum so you'd think I'd be one of their best customers, right? Nope. I get a bill and my payment is all of a sudden due in 2 weeks. I call and they tell me they don't allow 3-4 months leeway anymore. I'm absolutely furious and the guy says "best I can do is give you a month leeway." So he sets it up so I at least have a month advance instead of 2 weeks.
A couple months later, this is gone and I'm back two 2 weeks due. I call and they tell me "too bad, we don't do it any other way anymore." So they treat their best customers like scumbags. A couple months later I made my payment too early. So I get another bill for the SAME MONTH. I'm trying to tell the moron on the phone I already paid for the month but she's insistent I did not. I cannot get the nitwit to look up my account and see I've already made the payment so now I've got to make 2 PAYMENTS IN ONE MONTH!!! Now I get bills where the payment is due in 9 days. 9 DAYS! I can't even get a 2 week due date. Can you believe these people? ** these scumbags.
Luckily my car is paid off a year in advance. I've got the word out to many people so far and I hope to continue to get the word out and cost these POS's business. Forget about all the reviews you see here from people who complain about "I sent my payment in but they never got it" stuff. Take it from someone who is a responsible person who hasn't had a late payment this millennium, who's paying off their car a year earlier. These people are absolute shysters. Do NOT use Capital One for your auto finance, especially when there are much better options out there.

My husband bought a car for me in May of 2014 and Capital One Auto Finance is the lienholder. I set the payment up on auto draft from our account. Then I called and changed the account number to come out of a savings account so that it would be taken every month and no questions ask. The problem is that as of today, they have failed to take the last 3 payments out. How did I find this out? They called my husband at work and told him that they were starting repo paperwork and wanted to know where the car was at. The money is in the account, they just never took it.
I called and spoke to an operator and verified the account information and it is the correct account, but they didn't take it through the auto draft. It seems that they just forgot. I ask to speak to a supervisor and was told to hold on. She comes back to the phone and says that they received an email this morning that they were in a meeting until 2:30pm so I could leave a message or call back. So I ask her if you knew they were in a meeting then why did you have me hold on and she said to see if they were available. They are not available because you said that you got an email and they were in a meeting so you lied to me. She responds by saying, "I didn't lie." Really, that is lying. I can make the payment, but that is not the point.
The point is that it should have never been late or in a repo status because it was set up on auto draft since the day it was bought. If we could, I would tell them to stick up their butts and go on, but I can't. It is not fair to those who pay their bills and not late and set up payments through their account and then have the company just fail to do their part and do the draft. I will call back, but I don't expect to get anyone to talk to me. I WILL NEVER USE THIS COMPANY AGAIN AND I SUGGEST THAT NO ONE ELSE DOES EITHER. They are a rip off and do not do their part.

I financed a car through Capital One in 2007 and maintained that car until I got back from Iraq in 2010. I was purchasing a car for my son at a local dealership and mentioned I was interested in a truck for myself. The next day after closing on my son's car, (which I paid cash for) the dealer mentioned he had a truck I might be interested in. Long story short I decided to trade my car and purchase the truck; a 2006 Ford F150 4X4 which was priced at 12000.00. In November of that year (2010) while on my way home I apparently hit a patch of ice and lost control hitting a tree which totaled the truck.
My insurance had lapsed just days prior to that so I was left with the loss and like most typical finance companies who claim they'll work with you...yea right, on their terms. Bottom line, to this day, even though they've supposedly written the loan off as a loss they're continuing to show it as a delinquent account on my credit report all while continuing to charge me compounded interest. I have tried several times to resolve this issue to no avail.

Getting a loan through this company was the worst decision I have ever made in the car buying process. I tried to sell my car to a third party buyer and they told me that I needed to pay the car off to receive the title. No big deal right, that is pretty normal for any car sale. However this is where they screw you. It takes a minimum of 15 days to get your title in the mail. Well no buyer in their right mind would ever hand over their money 15 days before they received the title forcing me to drain my saving and pay the car off in full so that I can sell it to someone else.

I bought a Dodge Dart Rallye Se 2013 with low mile in Flowood MS. I thought I was getting good deal, the dealer said the car on 11,500. I paid 1200.00 down. I had problems with payments due to I was working odd shifts, sometimes they did not have enough hours for everyone to make full weeks. I got a lot harassing phone calls. I got customer service rep saying we can go out pawn things in our home to get payments caught up.
I'm single mom. I never thought a Dodge Dart 2013 would cost me what new car would cost me. I never made a note toward the car note. I called all June 2015-August 2015 to tell them "I'm having problems, can you bring my notes down lower?" "No, we don't do that." That's what every customer service rep. said. When I said "I file chapter 13," oh they wanted work with me, to find out they really didn't, just wanted more money. I suppose came up with 894.00 by Dec 18, 2015 to find it was only good faith payment. The Dodge Dart book value is only 8,000.00 with broken mirror on passenger side which was broke when I got it. I had got bad scratch on car on driver side. I got a balance of 18,9999.00. on my credit so how I'm going start fresh?
I bank with Capital One, have for years. I use have joint account. I went back to single account. I had a savings as well. I get nothing. I'm out of money. The Dodge Dart been in Baton Rouge since Nov.10,2015. Why I couldn't get my things out my car like all other customers. I felt like I was just number. I had supervisor just hang up on me telling owe you get this money, just in good faith, no guarantees. If my load ​remodified, be able to keep my car. I would have pay all fee at Auction in Baton Rouge as well. I deserve my money back. I think they should dismiss my debt, it's their fault, I wrote, I called, all I got was stories, I'm walking. I'm single mom, it hard to get around. I started new job as well. I need some clear answers.

ANOTHER TIME MY CAR IS GONE! Yet again, this company has screwed me over! They cancelled my Direct Pay and took my car, so I have to try to get my car back out of wherever they are holding it. Called the "customer service" and the person I spoke with is giving me information about how they could not find payments. This is the second time I have had to deal with this issue! HORRIBLE car loan company! Run for the hills if a car dealership tells you they approved you with Capital One.

In the past 12 months my husband and I went from NO loan debt to two car loans totaling almost $900 since both of our cars broke last year. We had some serious credit issues for a few years there so we had been avoiding requesting any kind of credit for a long time and slowly chipping away at our debt but we really didn't think we'd be able to replace my truck (the first vehicle that bit the dust). We went to Car Max and found a 2011 Nissan Frontier for $17,000. 11K miles, right color, perfect. We figured that all we could do was try, and my husband actually got approved for the whole amount with no down payment! Sure, the interest rate was kind of high (11%) but we could afford the payment, so we signed on.
I've had that truck a year now and through making on time payments, it increased his score enough that we were able to finance a second vehicle when his car broke 6 months later. We also went through a recent period where I resigned from my job and took one that didn't pay as well and my husband got laid off. We did not miss any payments, though. We took out 2 credit cards through cap one too and kept the balances down and now our previously mid-500's credit scores are near 700 (his) and 650 (mine, and I still have a lot of junk to clean up on mine). Also I love their app. I just pay the car payments and cards from my phone. Bottom line: capital one will help you if you have bad credit, but make sure you pay on time and you will have zero issues.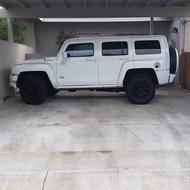 I purchased a 2001 Hummer 3 for 28,0000.00 on a 60 month term. So began 9/2011. I was laid off my job in May of 2013, so I did a loan modification with them, dropped my payment from 479.00 to 385.00. I had a very difficult time making the payments with no income, but I did make the payments, some late but made. Then in Aug of 2015 I could make them anymore. So I fell 4 months behind. But was hired in a full time position and told them I would pay them 600.00 for two months to catch up. Keep in mind I only owe 5400.00 from a 28,000.00 dollar loan and have about 11,000.00 in equity in the vehicle.
I had a gut feeling they were going to repo. Anyways it's called GREED... So against the HOAs demands, I parked my vehicle horizontal in my carport instead of vertical. The tow truck guy showed up and could not tow the HUMMER. As soon as he left I took my car and put in a garage. I want to pay the balance I owe but will not give them a cent until I have something in writing from them. I have the leverage. If anything, I will part the entire vehicle out piece by piece. I have dealt with greedy businesses for many years and this time I will not be taken by them. I have asked a local news station to help me with the arrangements. There is nothing good to say about Capital One 360. But I won this time.

Lauren FixAutomotive Contributing Editor
Lauren Fix is an automotive expert who earned the title of The Car Coach, and is recognized throughout all forms of media as a woman with in-depth knowledge on vehicles, technology, automotive finance, repair and trends. Founder of Automotive Aspects, Inc., her understanding of automobiles has made her the "go to" person on TV, radio, print and the internet. She writes a column for multiple outlets including Parade Magazine, NewsMax and Car Coach Reports. She is a regular guest on all the major news and morning shows discussing the latest updates on cars that will help drivers of all ages learn to about cars and make smart decisions. More about Lauren→

Capital One Bank is a well-known financial institution that provides auto loans and financing for new and used cars. The company was founded in Richmond, VA in 1988. 
Low rates: Capital One can provide low rates for consumers with a good credit history. Get pre-qualified and know how much to spend.
Low payments: The company can also negotiate low payments with Capital One Auto Finance specialists to help you lower your payments.
Auto loan calculator: They provide an auto-loan calculator that allows borrowers to estimate monthly car payments for the total amount they need to finance. They also offer an auto learning center to learn about financing, loan extension and more.
Wide network: They have a network of over 12,000 eligible dealers, in order to offer customers plenty of inventory and brand options.
Variety of loan options: The company provides a huge range of auto loan options, whether buyers are purchasing used or new automobiles.
Best for Customers with good credit ratings who want the best deal on auto loans.
Capital One Auto Financing Company Profile
Company Name:

Capital One Auto Financing

Year Founded:

1995

Address:

7933 Preston Road

City:

Plano

State/Province:

TX

Postal Code:

75024-2302

Country:

United States

Website:

http://www.capitalone.com/auto-financing/