Find the Best Online Car Buying Sites

Compare Online Car Buying Sites

Accredited Partner

Carvana
Read 279 Reviews

Offers dynamic search filters and 360-degree photos. Prequalify for financing in two minutes. Vehicle pickup and delivery options. Purchases include a 100-day/4,189-mile limited warranty and a seven-day money-back guarantee.

Get Started
Carmax
Read 974 Reviews

Performs 125-point inspections. Buy with no haggling or pressure. Seven-day trial period with the option to return a vehicle for a full refund. Covers major systems for 90 days or 4,000 miles. No fee for home delivery.

Vroom
Read 153 Reviews

Choose from over 400 makes and models. Works with multiple lenders to find financing options. Ships vehicles in 10 to 14 days. Includes a seven-day test drive, a 90-day warranty and one year of roadside assistance.

Autotrader.com
Read 232 Reviews

Lets you search a large selection of new, used and certified cars from dealers and private sellers. Includes photos, videos and reviews. Offers financing, insurance and warranty help. Used by over 14 million shoppers each month.

Tred
Read 41 Reviews

Person-to-person marketplace for used cars. Verifies buyer identity, checks vehicle history and guarantees title. Handles all paperwork. Works with multiple lenders, including some with same-day approval. Offers protection plans.

Cars.com
Read 43 Reviews

Find new and used cars online. 2 million vehicles eligible for home delivery. Use the price comparison tool to see deals. Mobile app offers price alerts and shows recent searches. Online payment calculators and reviews.

CarGurus
Read 63 Reviews

Over 5 million listings. Unbiased ratings based on price and dealer reputation. Buy new, used and certified cars. Financing available. Read expert car reviews and interact on a Q&A forum. Select cars available for delivery.
Our 3 favorite online car buying sites
We compared more than 15 of the most popular online car buying sites out there. To narrow it down, we only considered sites that offer a wide selection of vehicles at different price points. Ultimately, we selected our top picks based on average reviews and ratings from verified customers in the last year.
Our top pick overall
Carvana
Logo
Summary

100-day/4,189-mile limited warranty
7-day return policy
Fixed prices
No minimum credit score for financing


Read reviews
As of publishing, Carvana is the top-rated car site on ConsumerAffairs. We like that Carvana performs a 150-point inspection to make sure each vehicle is fit for purchase. The company has a policy against selling cars that have been in an accident and runs a CARFAX report on each vehicle to confirm this. You don't get a traditional test drive, but you do get a week to return the car for any reason.
Generally, positive Carvana reviews mention how easy it is to buy and register a vehicle through the site. Some Carvana complaints mention changes to delivery date scheduling.
The prices on Carvana are fixed, so there's no haggling. As you browse, listings have 360-degree photos to simulate the experience of seeing the car in person. Cars are sourced from auctions, trade-ins, dealerships and private sellers.
If you're near a Carvana hub in Atlanta, Birmingham, Charlotte, Dallas or Nashville, you can pick up a car for free. Alternatively, you could take advantage of the Fly and Drive program. If you are between 75 and 250 miles away, vehicle delivery fees start at $199. Shipping and delivery typically take less than 48 hours.
Our pick for customer service
CarMax
Company name
Contact

Logo
Summary

90-day/4,000-mile limited warranty
7-day return policy
Fixed prices
Financing available for most credit profiles


Read reviews
Like Carvana, CarMax offers a wide selection of new and used vehicles at fixed, no-haggle prices. The company has both curbside pickup and home delivery services in many locations. The site makes it simple to find different autos by make, model, features, mileage and number of previous owners. Vehicle history reports are provided through AutoCheck.
CarMax offers an easy preapproval process for those who want to finance their purchase. It takes about 20 minutes, and the loan offer is good for three days. Most credit profiles can qualify. If needed, a co-borrower can sign on the finance application.
Shipping fees vary by location. Local shipping is free and takes about three days if you live near a CarMax location. It takes longer if the car must be delivered from another store. You can find information about shipping fees to your location on each car's detail page.
Positive CarMax reviews describe good deals and helpful customer service. People seem to like the user-friendly site and the helpful sales staff. However, CarMax complaints sometimes describe long wait times to receive cars after purchase. For more, check out how CarMax stacks up to Vroom and Carvana.
Our pick for negotiable prices
AutoTrader
Company name
Contact

Logo
Summary

Warranties vary by car
No return policy
Negotiable pricing
Financing available through LendingTree


Read reviews
You may be familiar with AutoTrader as a popular print magazine. More recently, AutoTrader has been expanding its digital presence in the online car-buying market. Like the magazine, the website doesn't facilitate the sale of cars but connects buyers with a range of options.
The website offers an intuitive search engine that lets you filter cars through dozens of criteria to pinpoint the exact vehicle you're looking for in your budget. AutoTrader also offers an app for Apple and Android phones that lets you search for cars, save cars to your favorites and connect with sellers.
Overall, AutoTrader makes it easy to browse new and used cars that are available from dealerships and private sellers. Positive AutoTrader reviews frequently mention finding a good price. Some customers have been using AutoTrader to buy cars for decades, long before it launched as an online marketplace.
Questions to ask when buying a car online
Whether you are buying a new car or a used car, knowing the right questions to ask can help eliminate any concerns that you have around the vehicle you plan to purchase. Consider it a red flag if the seller can't or won't provide answers.
If you're unable to find certain information about a car online, it's always a good idea to first ask the dealership or individual seller, especially if the car you want to buy is used.
Questions to ask when buying a used car
When buying a used car, always ask the buyer questions about the service history, previous owners and past repairs. Having this information upfront lets you get a better idea of how the car has been maintained and the likelihood of future problems.
Why are you selling the car?

This is a good question to ask if you're dealing with an individual seller rather than a dealership. This is one of many questions that will help you get a better understanding of the car's overall health.

Has this car been in an accident?

The best car buying websites run a vehicle history check to prevent vehicles that have been in accidents from being sold on the site. If a vehicle has been in an accident, that is a major red flag.

Aside from visible damage to the car, you can learn more about a vehicle's accident history by reviewing the CARFAX report. You'll need the car's VIN to learn more about its service and accident history.

Do service records prove that the maintenance is up to date?

Most good online car buying sites can provide the ownership history of the vehicle. This gives you a better idea of the condition of the car. If service records are available, that's a good sign. Make sure to review them carefully. If they aren't readily available, that might mean the car hasn't received proper service in the past.

Some online car purchasing sites will provide an oil change and a car wash for a used car. Even so, it's good to also check whether other important maintenance is up to date. A history of several owners on a relatively new vehicle might imply something is wrong with the car.

Would anything stop me from taking this car on a long road trip?

This is another question that tells you more about the car's condition and lets you know what might need to be fixed, which gives you a better idea of the true cost of the car. Features like the heater, air conditioner, turn signals, lights and audio system should all be working.

Asking if any features aren't working properly helps you fish out any details about how the car's condition may be less than optimal. It's vital you have a transparent history of a used car before buying.

Can I take the car to a mechanic for inspection during the test drive?

If you are about ready to buy, this is a good question to ask. The assumption here is that you'll buy the car if the mechanic gives you the go-ahead. If a dealer is reluctant to let you do this, consider it a red flag.

However, not all car buying transactions provide an opportunity for a physical test drive. In this case, the seller usually offers a grace period for free returns. It's a good idea to take the car to a mechanic for an inspection during the trial window.

What is the Kelley Blue Book value of the car?

The Kelley Blue Book lists the value of used vehicles as well as new cars. Estimates are based on private party value, trade-in value and certified pre-owned (CPO) value, among other factors. It's a good idea to ask what the KBB estimated value is, even if you already know.

Are there any additional fees?

Nothing's more annoying than hidden fees popping up at the last minute. Many online sellers charge shipping and delivery fees separately from the price of the vehicle. Make sure to ask about additional fees so you can see the full financial picture.
Questions to ask when buying a new car
It's easy to get caught up in the excitement of buying a new car and forget to ask the right questions. Make sure you know how to best take care of your car and if it fits your current needs.
What do repairs typically look like for this make and model?

Sometimes it can be hard to get an answer on this one, so it might help to look at other user reviews online for answers. Look for patterns in repairs and factor these into your budget. Some car owners get an extended car warranty to offset the cost of potential repairs.

What's the gas mileage?

It's important to know what kind of gas mileage a car gets as you're budgeting for monthly payments. Many of the better sites provide this information before you have to ask for it. If you are buying a car online from a private seller, you might have to refer to the original manufacturer's brochures in order to get this information.

Does this vehicle have four-wheel drive?

All-wheel drive (AWD) and four-wheel drive (4WD) help with traction and acceleration when driving on slippery surfaces or in inclement weather. They typically cost more and require more maintenance than two-wheel drive (2WD) vehicles. If this is important to you, make sure to ask about it. You don't want to need it and not have it.

What does the warranty on this car cover?

If something goes wrong with your new car through no fault of your own, it's always comforting to know you can repair it at a low price. But warranties don't cover everything, so it's important to know exactly what it does cover.

Is it possible to hold the vehicle?

Some car dealers will put a hold on the vehicle for you while you make your decision on whether to buy. Holds can range from 24 hours up to a week. It's better to take time and think over a big decision like buying a car than be rushed into it.
Thank you, you have successfully subscribed to our newsletter!
Online car buying site reviews

Autotrader has millions of vehicles to choose from. The Car Research and Review section of the site helps car buyers calculate how much they can afford to spend on a car. The site is also full of helpful educational resources to inform users on every aspect of buying and selling a car, including finding the right insurance, tips for getting a car sold and comparison photos. In addition to buying vehicles, you can also sell or trade in your car on the site.
Read more about Autotrader.com

The prices on CarMax are non-negotiable, meaning there's no need to haggle. The site exclusively offers used vehicles. However, there are a moderate amount of cars with very low mileage. CarMax spends an average of 12 hours prepping each vehicle for purchase — each car must pass a 125-point inspection and undergo a thorough cleaning before being put up for sale.
Read more about Carmax

CarsDirect has both new and used cars for sale. The site is able to provide auto financing for those with poor credit, no credit and any other level of credit. Leasing and refinancing are additional options. Because this site works with a high number of diverse dealerships nationwide, a wide range of cars are available to customers.
Read more about CarsDirect

CarFax is well known for providing comprehensive vehicle history reports that detail all previous damage and ownership history. It works with over 28,000 dealerships nationwide to sell a variety of used cars. You can sign up for alerts on recalls and necessary maintenance reminders to make sure your car is in tip-top shape. The accompanying mobile app receives strong reviews from users.
Read more about Carfax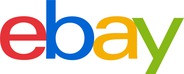 Cars, trucks, motorcycles and other vehicles are available on this classic bidding site. You can either bid on a vehicle or, if available, buy at the set price. You can also look at satisfaction ratings to see if a seller has a history of satisfied customers and is legitimate. Daily deals on car parts and other accessories also provide opportunities for savings.
Read more about eBay Motors

Edmunds has a wealth of resources to guide consumers on their car-buying journeys, including user forums, latest news in the auto industry and informative articles. You can read professional reviews of cars, including pros, cons and what's new in recent models. The True Market Value for each car helps you know if you're getting a good deal.
User forums: If you have a question for the world out there, you can post it in the Edmunds user forums. You can also see if anyone else has a similar question.
Expert-ranked cars by category: If you already know what type of car you want, like a mid-sized sedan or a crossover, then you can look at Edmunds' expert rankings for each category to get an idea of the best models.
Compare prices: You can see what people like you paid for similar cars in your area, helping to ensure you get a good deal on your car.
News and resources: Stay up to date on all things auto-related by reading the latest news and combing through Edmunds' informative resources.
Companion app: Edmunds' companion app provides most of the functionality available on the website. One neat feature is the Edmunds Suggested Price, which can help you haggle with the dealer.

CarSoup offers both new and used vehicles. Multiple search options and filters make finding the perfect car easier than ever. The site uses referral tools to connect individual sellers to local dealerships. Informative articles and research tools also help consumers broaden their knowledge on all subjects automobile related. Last of all, their accompanying app serves as a helpful resource to search for cars wherever you may be.
Price calculator: CarSoup's Price Your Car Calculator lets you put in the basic details of your car and get a general estimate of how much your car is worth.
More than just cars: CarSoup also sells RVs, campers, boats, ATVs, trucks, snowmobiles and motorcycles.
Referral tool for sellers: CarSoup's referral tool helps individual sellers find local dealerships that want to sell their car.
Online resources: CarSoup has a wealth of other resources to help you in your car search, including financing for those with poor credit, car donation options and vehicle history reports.
My Garage feature: CarSoup's My Garage feature lets you save all the vehicles you have an eye on. Just go to your garage to compare the vehicles you've saved.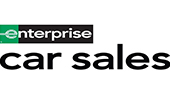 Enterprise Car Sales lets customers buy, sell and trade new and used vehicles online. Customers can search for nearby vehicles, use car buying calculators and obtain financing through Enterprise.
Online vehicle inventory: Select from over 250 makes and models of cars, trucks, SUVs and vans.
Limited powertrain warranty: All vehicles come with a 12-month or 12,000-mile limited powertrain warranty. The company also provides a full year of roadside assistance when you purchase a new or used vehicle.
Shipping: Enterprise fees start at $199 for local auto shipping and $499 for long-distance transportation services.
Return policy: You can return a vehicle with seven days or 1,000 miles, whichever comes first, for any reason.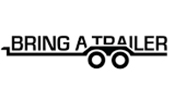 Bring-A-Trailer is an online car auction platform for buyers and sellers. Customers first submit their vehicles for approval and are paired with an auction specialist. Buyers are responsible for arranging and paying for shipping.
Online vehicle inventory: Browse live auctions to find classic and collector cars, luxury vehicles and motorcycles. Available makes include Jaguar, Mercedes-Benz, Aston Martin and Porsche.
Auction costs: Buyers pay a 5% commission fee on top of the final sale. It costs between $99 and $349 for sellers to submit a vehicle to the auction, depending on whether you want to include professional photos.
Registration: Buyers must register in order to place a bid on an auction through Bring-A-Trailer.
Shipping: Buyers are responsible for arranging and paying for shipping.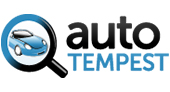 Autotempest is a third-part online aggregator that also provides tools to compare quotes and calculators to estimate trade-in values. It does not facilitate transactions but directs buyers to sites such as Carvana, TrueCar, Detroit Trading, eBay and craigslist.
Online vehicle inventory: Find used cars priced from less than $1,000 to $20,000. Specialty vehicles, including classic and vintage cars, are also available.
Research tools: Access free tools to compare quotes for cars, insurance and shipping. Through a calculator function, you can also estimate the value of your trade-in vehicle.
Additional products: Autotempest sells merchandise, such as shirts and mugs, through its web store.
Customer service: Users can ask questions or file complaints through an online form.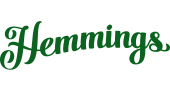 Hemmings is an online marketplace to sell, buy and trade classic vehicles. Find cars for sale, parts, services and real estate.
Online vehicle inventory: Find muscle cars, imports, American classics and more. Some of the oldest vehicles available for purchase were made in the 1880s.
Car auctions: Place bids online for exotics, classics, muscle cars, performance cars, trucks, SUVs, resto-mods and motorcycles.
Additional services: In addition to classic cars and car parts, the company sells gifts, clothing, books and magazines. Hemmings publications are available through a subscription in the United States and Canada.
Customer service: Hemmings customer service is available online and over the phone, Monday through Thursday from 8 a.m. to 6 p.m. and Friday from 8 a.m. to 5 p.m. (Eastern Time).
Compare Online Car Buying Sites

TrueCar
Read 57 Reviews

Shop for new and used cars. Website shows what you'll pay at the dealership. Offers pricing data from vehicle sales in your area. Complete paperwork remotely and get home delivery with select dealerships.

Carfax
Read 752 Reviews

Leading source of information about vehicle history, including accidents, title information, number of owners and service records. Search for used cars by make, model, body type and price range. Free Vehicle History Reports.

eBay Motors
Read 195 Reviews

Lets you shop new and used cars, trucks, classic and exotic automobiles and more. Offers parts, tools and other automotive supplies. Users can make bids or offers and buy online. Vehicle purchase protection guards against fraud.

Autolist
Read Reviews

Collects listings of new and used cars from major car sites in one place. Get cost comparisons, price alerts and CARFAX reports. Use the app to contact dealers and private sellers for quotes and schedule test drives.

CarsDirect
Read Reviews

Compare new and used cars for purchase online. Provides auto loans for a variety of credit types. Begin the loan process in just a few minutes. Works with a network of auto loan providers.

Autotempest
Read Author Review

Aggregates used car listings from sites like Cars.com, eBay Motors and Autotrader.com to save users time and effort. Assists with new car quotes. Offers buying guides on topics like negotiating and extended auto warranties.

Bring-A-Trailer
Read Author Review

Digital auction platform for buying and selling collector and classic cars. Each auction has a comment thread, an option to contact the seller and protection against sniping. Buyers pay a 5% fee and are responsible for shipping.

CarSoup
Read Author Review

Find new and used cars with search filters for home delivery and deal ratings. Offers recommendations for financing, including for those with bad credit. Provides guides and articles to help with the purchasing process.

Edmunds
Read Author Review

Search for used cars by make, model, type of vehicle and price. Ranks pricing and shows history of vehicle accidents, owners and title. Provides resources like expert and buyer reviews, loan information and an appraisal tool.

Enterprise Car Sales
Read Author Review

Sells late-model, low-mileage vehicles from its rental fleet. Includes 12-month/12,000-mile powertrain warranty and a year of roadside assistance. Seven-day/1,000-mile trial period. Financing available.

Hemmings
Read Author Review

Online inventory of thousands of classic cars from private sellers, specialty dealers and collector auctions. Connect with sellers traditionally or bid in auctions. Also offers parts, services, buying tips and price guides.
You're signed up
We'll start sending you the news you need delivered straight to you. We value your privacy. Unsubscribe easily.