Consumer Complaints and Reviews

Well, it all started when my mom was out car hunting and we came across this place off the Interstate in D'Iberville. The salesman was very nice and the owners as well. Got my mom into a car that has really turned out to b a great car. She is happy with it. There are a few things that could have been done better... But overall mom was happy. So I decided that when the time came I would be going to the same place... Already had my eye on a car. Well, I delivered the newspaper during this time so my car was my office. I had a 1994 Nissan Pathfinder... A gift from my son for my birthday. Have to say it was the best vehicle I've ever had Considering it had an oil leak the whole 4 years we had it. Well, we put money into it and my husband said that if I was to continue doing my route I was going to need something better.
So off to Music Motors I went. I found a 2007 Nissan Sentra on the website for 4,999... Cute little car though it fit me. There were address things that needed to be fixed but they got me in the car. I was very grateful at the time. Well after I got home and sat down to go over the contract... I had financed the car for over 8,000... The price was 4,999 but when I read the contract it was said the price of car would be 7,000. 12 month 12,000 mile warranty which the warranty company didn't honor either. So credit acceptance financed me for 8,087. 7 for the car 710 for gap coverage and 1,333 for the warranty. 2 days after I got car... Had to have all new tires and a front end alignment done. 2 weeks after had to have struts motor and transmission mounts replaced, Cv axle and away bar replaced. Which the warranty company would not pay to fix because there is no mechanic where we live the will warranty their labor for a year.
So I called the place where I got car and the salesman said "no worries. I got your back. I'll get you the number for a mechanic that I know will use the warranty. Told me this 3 times but never called back. So I had to take the money out of my own pocket, my moms pocket and friends to fix and then have car turned back on BECAUSE I was late making my payments due to having to put money into the car. Needless to say credit acceptance was not helpful... Everyone I spoke with always said "we understand and we are trying to help you." I even had an operator tell me after I told her why I was behind...She says "well maybe if you put your priorities first you wouldn't be in this position!!!" I told her "lady I don't know who you think you are but I will pay What I can when I can" and that she could get... Well I called right back and made a complaint and pretty much dealt with the same stuff.
My husband has been laid off and they want to know when I can make a payment or if I can borrow the money from someone. Car has been repo'd, my stuff still in it and now they say I must pay in order to get my things. Oh and I've lost my paper routes as well since I have no car at all. So I was screwed from the moment I went back to the dealership. DO NOT EVER GO TO MUSIC MOTORS/AUTO HIFI TO GET A CAR... THEY ARE NO GOOD AND DEAL WITH CREDIT ACCEPTANCE... NOTHING GOOD WILL COME OF IT. My first time ever financing a car!

I had only opened a loan with this company for 6 months when my car was totaled in an auto accident and the person driving was nearly killed. The car had full coverage, so I notified an agent at CAC that the note was to be paid off by the insurance company in a matter of weeks. Since the car was totaled, I was told not to worry about any future payments. Right before the insurance company released the check(s), CAC repo'd the car, or what was left of it, so that the entire insurance check had to be sent to them, since they had claim to it. They then extorted another $1,200 in fees from me for the repossession and are selling the wrecked car in auction for additional funds. The amount I was supposed to get for my car was reduced to a third, and I won't even get it from them for 21-30 days.

I'm going to save you from back story and be as succinct as possible. I needed a car loan and had less desirable credit. I found a used car lot that uses Credit Acceptance as its loan company. I got my car and made my payments on time for two years until I had issues that put me behind two payments. I have made every payment since on arrangement with the company. My credit has been decimated since. It shows that I have missed 25 payments. Am a father of 4 so catching has been hard but diligently, I have maintained my payments. This company will not help in any way and will do all to harm your credit further. It's best to avoid if at all possible.

I WOULD NOT recommend doing business with this company! I live on a very fixed income, I was 2 weeks late for my car payment that I planned on paying when I got paid which was the next day. I was at work, and when I went to get into my car it was GONE! They took my vehicle because I was two weeks late. Now I know I was late yes, but 2 weeks and they are jacking my car. I had my wallet, car seat, personal papers and all in there and they will not tell me where my car is until I pay the payment and the 250.00 repo fee! I did not think they could hold your personal belongings until you pay. How in the hell am I suppose to pay with out my wallet? I would never do and will never do business with this place again. And every time you call you get some rude ** person who treats you like ** because you have bad credit!!! I'm sorry but what a joke.

READ THIS!!! DO NOT EVER BORROW FROM THIS SUPPOSED BANK CALLED CREDIT ACCEPTANCE CORP. out of MICHIGAN!!! They are shady loan sharks and how they are allowed to do what they do to consumers and get away with it just blows my god damn mind. Trust me 3-1/2 years of hell. I could go on and on and tell you everything CREDIT ACCEPTANCE has done/put me through.., I don't even have all the time in the day OR TWO to tell you or how DIRTY AND GRIMY CREDIT ACCEPTANCE IS.
THIS WEBSITE "CONSUMER AFFAIRS", "THE BETTER BUSINESS BUREAU" are TOTAL JOKES they don't give a rats ass!!! Claim to be there to help consumers please what a joke! My rights were and have been blatantly violated and nobody gives a rats ass! DON'T WASTE YOUR TIME AND ENERGY!! NO ONE CARES!! Trust me I know from experience!!! All these websites that claim to be consumer rights advocates or whatever the hell are a total sham. Don't waste your time. No one's there to help you. You have to hire a lawyer for thousands of dollars for a car you only owe $800 on. SAVE YOURSELF THE HELL. No matter how desperate you are for a car loan do not borrow from credit acceptance corp. They are not a real bank. There is no way in hell they are.
How do I know I can trust these reviews about Credit Acceptance Corp?
855,731 reviews on ConsumerAffairs are verified.
We require contact information to ensure our reviewers are real.
We use intelligent software that helps us maintain the integrity of reviews.
Our moderators read all reviews to verify quality and helpfulness.
For more information about reviews on ConsumerAffairs.com please visit our FAQ.

Horrible horrible people. A bunch of heartless idiots. I wonder if they train their staff to be idiots or may they already came that way. How do these people sleep at night. I traded in my 2008 motorcycle for a 2012 plus gave them $1000 cash. 18 months later I owe more than the moneys I financed. And I paid $280 a month. I can't even sell it unless I pay it off. And it takes over a month to get the title. So I can't even sell it. I've had a bad month at work. My payment is 20 days late. They call me 5 to 6 times a day. They can just come get the P.O.S. I should have just saved my money. With the 4000 trade in and my $1000 in cash & the $5000 I already gave them in payments I could have bought the motorcycle for cash. I just hope when these people die they roast in the pits of hell for eternity. Worst company ever. Hope they burn!!!

When I purchased my car, the lot value was12,500 with 90K Miles on it. It was explained to me that my pay off would be around 19,000. This was a complete lie. After putting in more than 18,000 into the car, it broke down with 171K miles (2 years) I let them pick up the car. After telling me I spent more than 18K on the car and that I signed for now 24,000 they have been trying to get me to get the car back. I asked how much was left on the car and they said 11,000. Are you kidding me? Nearly 30,000 for a 12,000 car that doesn't work! Screw these people. They are rude, ignorant and need to be shut down!

THEY ARE LIARS... the warranty doesn't cover a darn thing, the rates go up, they repo without helping you, anything you can think of they lie about it. They are not legit... I asked to speak with the CEO Brett A. Roberts and was told he's too busy to speak with customers, no email or phone number listed for him on the CEO website either. How funny is that and you can't write any reviews on their FB page either lol. I have sent them a letter on July 19, 2017 and they received it on the 24th and they wanted to tell me that they don't see no letter in their system then all of a sudden when I said "I'm recording" "Oh look the letter popped up" lol.
They recording you record their ** back. They ain't giving permissions neither am I. Play their game as well. Send them a letter requesting three documents to validate the debt which they can't provide and then their collection supervisor ZACK wanted to play mind games with me acting like he didn't know what I was talking about. Look up Mary-Elizabeth Croft. Read her book and see what I'm talking about. People we need to wake up from this slumber.

Loan Sharks from THE HOOD. Purchased a car using these clown and regretted it from day one. The customer service people treat you like **. They charge the absolute highest interest rate allowed by your state (may want to check that). You can only pay by automatic withdrawal or Western Union. I going to check if that is in their contract. If not get ready for a class action lawsuit. To the guy in Pittsburgh... You need to hire an attorney pal. Both the dealer and Credit Acceptance would be paying me big. If you have any other option besides CAC... DON'T USE THEM.

These people are horrible! You will pay way more than the vehicle is worth and when you get out of work due to medical problems they don't give a **! I was unable to keep working due to neck and back problems and finally was able to get another job much lower pay though. We contacted them and explained the situation and told them to come pick it up. They finally sold the car but now they say we owe more than when we first bought it. They should be run out of business because they are vultures. Just because you don't have the best credit does not mean you should get raped by ** like these.

Credit Acceptance and its dealers put warranty attach with their cars. They stated that if anything goes wrong you can take it to a repair shop, which is false. It's a discount no one will accept. I have a pending lawsuit in District Court of Michigan. I have so far three people who has ask to file a claim against Credit Acceptance. If you would like your voice heard contact me at **.

I bought a car through them in February 2016 for $11,500. The Apr is 24% they do not stop to charge me fees and at the present time my loan still at $10,366.79 which mean I paid thousands of interest and fees only. A this point my car would be almost paid if it wasn't the high interest rates and fees. They only used Western Union through their site and if you pay through western union they are adding $6.95. This is really crazy! I understand all the reviews I read and the furor people feel as I am in the same situation as well. Plus they send letters if you are 10 days late about repossessing my car.
They never answer my emails. The only way to talk to them is to call them. I have to contact the consumers' bureau at the site www.consumerfinace.gov and FTC the Federal Trade Commission at www.ftc.gov/complaint, and waiting their answers. Now, my bank doesn't accept western union and rejected all the payment I made through their site. I have to prove I am not late and this is not my fault, as they keep adding fees! American Credit Acceptance has been sue in Massachusetts for Millions by the FTC and I think if we all are complaining to the FTC and the CFPB we will all get results and our interest, money, and fees assess to us. A good fight it is worth it.

This morning I woke up to a tow truck taking one of our cars. The tow truck driver would not wait for me to call Credit Acceptance, and tells me I must owe 2-3 payments. I do not. So I call Credit Acceptance after he leaves without telling us who he is or where our jeep is going. Credit Acceptance tells me there is no repossession order on the car, but then the woman puts me on hold to talk with her supervisor. She then tells me she needs to contact the agent and call me back.
When I asked if the agent is the person who would have taken our car she responded "yes". When I asked if we would have to pay anything to get our car back she replied she didn't know anything and would have to call me back. So now I am sitting here like an idiot waiting to find out who the hell has our car and how I get it back from them. I must be in the right however, because not once did the woman on the phone tell me I have a past due balance or ask me for a payment... Hopefully I can come back and update this once we find out who screwed up.

I financed my vehicle back in 2014 for what I was told was a 36 month loan at $331.32. That seemed right since the vehicle was just shy of $10,000.00. As the end of my loan was supposed to be approaching I got a balloon payment and was told in order to stay on track I needed to pay $406. After doing this for a few months I call to get a pay off and find I still owe over $4000 on my $10,000 vehicle after 3 years?!? I ask how this is possible since my loan was nearly up, and I was informed my loan is for 51 months! I have them send me the paperwork and it says 51 months. I know the dealership told me 36 so shame on me for not reading or shame on them for pulling a switch on me.
I continue to pay the higher rate and this month I'm at work and see some man walking around my truck. I walk outside and ask if I can help with something and he said he's VINing my vehicle, but it's not the one he's looking for. Even though I know I had just paid them I decided to call and be safe. Turns out according to them I missed April's payment. This is now June by the way, so I ask did I make May's? They said yes, so I said what about Junes and Marches? They said yes. So how did I miss Aprils, but continue to pay you? Why wouldn't you notify me of this error before sending someone to repo my vehicle? They even sent me a receipt for April so how was I to know something was wrong?!
This isn't the first time this has happened with them either. So I make an additional payment so they won't repo my truck even though I have a receipt and somehow managed to pay the two following months. They dinged me with a late payment from April dropping my score even though this seems more like an error on their end than mine, and I just checked my score today and I have been dinged with yet another late payment when my July payment isn't even due until the 19th! I love my vehicle and I had full intentions of keeping it since I have customized and formed an attachment to it, but I cannot fathom another 2 years of this! I sold cars and used to recommend this company and I truly feel guilty for ever recommending them. I have been a good customer for 3 years and now they are borderline tormenting me with this late payment credit dings over their own errors.
I guess they assume I'm not refinancing through them so screw it. That or if they ding me enough I won't have a better option, but to deal with them again. Horrible HORRIBLE company and I'm going to dispute everything I can from them through the credit bureaus. Also instead of paying $11927.52 for the truck I am now paying just shy of $17000.00 for a 10k truck. Despicable! I'll walk, ride a bus, or ride a bike before I ever finance a car through this company! Let me say the first 3 years were fine, but now that I am on the back end of my loan and no longer upside or stuck they have become horrible. I am constantly afraid that I'm going to go in a store and come out to my truck missing because somehow I missed a payment 4 months back, even though they sent a receipt, and I still managed to pay all my other notes. NEVER AGAIN!!!

Purchased car through Credit Acceptance. Car got repossessed by Diversified Recovery, while in their care. Also Grand Rapids Auto Auction's, the license plate was torn off the car, the trunk and rear bumper severely damaged. Also the front fascia damaged. It was clearly apparent that the car was pushed by another vehicle (it is a running, driving, well maintained vehicle). Why??? Anyway, I complained to them and they told me to sue them! Really!!! Or claim it on your insurance! Crazy!!!
Here's where the problem seriously escalates; If you don't redeem your vehicle, it goes to auction. If they seriously damage your car, they would get even less for your car and YOU ARE LIABLE FOR THE DIFFERENCE OF WHAT YOU OWED!!! See the irony here? Someone is liable! Credit Acceptance is LIABLE!!! AND WILL BE HELD ACCOUNTABLE! I hope many see this and have had the same experience. If you have please file suit. They are liable and need to be held accountable by YOU!

I bought a car in Jan 17. The car was 7500. My payments were supposed to be 176.00. After I got all my paperwork from the bank my car total went up to 24,000 and my payments are now 376.97 a month for a used 2009 car. I have been fighting with this so called company now for 6 months. I now have 3 different totals for my car on my credit. They will not work with me nor will they talk to me on what I actually owe.
I have made all my payments even though it kills me to pay that much. They reported on my credit that I am late on a payment. I called them and they told me "No we have all your payments and you are current and on time," but couldn't explain to me why the reported to my credit that I have a missed payment. They actually hung up on me. This is by far the worst company to get a car loan thru. I have brought this matter to the AG and when they found out they wouldn't talk to me then started harassing me. They even told me that they would no longer accept any more payments from me and they were going to repo the car. Guess what. I still have the car and they have cashed every payment I have made. Credit Acceptance should be shut down!!!

I went into a dealership. First thing I said was I didn't want to waste their time and mine. Told them exactly what I had and what was on my credit. They assured me that they could finance me because they had a bank that guaranteed to finance anyone that they matched up the person with a auto as they had a inventory of their auto's. They sold me a truck without seeing it as it was on their other lot and showed a picture of it and the Carfax.
Being desperate and hesitant I did the paper work. After I had asked about seeing the truck but was informed they couldn't go get it unless they sold it to me. Upon arrival of the other lot I was not very happy as the truck didn't look like anything in the picture. The inside had torn seats. The truck was dirty. The air didn't work which the dealer said they would take care of. When we got back to their lot he wrote up the items to be fixed then we went to gas station and the sales man went to pay for gas. I informed him I couldn't get the gas thing open. He tried. Finally got it. Said he would order a new one. The drivers door panel was falling off. The air conditioner didn't work. When went to start the key wouldn't turn. He got it started and said the key must be bent and it was the only one. They had to go to Wal-mart and buy a new one.
Before I let him leave I asked, "Can you make sure my lights are on" because after all this I wasn't sure if they even worked but they did. Went back several times to get the air done as the rep called and told me I had appointments to waste my time as the place they were sending me didn't have time. The rep said, "Well at least its not going to be hot that weekend" and it ended up being over a 100 that weekend. Took it to mechanic who said it just needed freon. It was cold for a day. I took it somewhere else who told me there is a leak in the line somewhere. Dealership wouldn't fix then the cat convert was messed up. Had fumes going into cab of truck. I was done with this.
I called dealer and Credit Acceptance. No one would help me. I said, "Look, I'm on fixed income. You knew this. I can't keep paying to fix and make payment." Can they work with me for a different auto? Credit Acceptance told me how sorry the dealer mislead me but I could go to one of their other dealers and explain my situation. When I did they would only give me half of what I was charged for this auto. In the end they repo the truck. My boyfriend paid to get it back then Credit Acceptance wanted twice the amount of the payment that I couldn't make in the first place. I never received a bill again from them and then the truck stopped starting all together again for the 3rd time. I received a call after never receiving a bill or any contact from them wanting 5000 or they would repo again after they had already closed the account and reported on my credit report.

When I talked to the guy for a down payment he said "1,500." I said "how much would you gave me for my car." He said "500.00. And come up with 1,000. And we can get you in the car you want." I said "sounds good". But when things were said and done and all the paperwork was rushed thru it came up that they tacked on an extra 1,000 on my bill. When asked I gave them 200.00 down and 800.00. Was only gave them 500.00 down. I said, "And 500.00 for my car." He said yes and I told him, "It don't add up. So I should owe only 500.00." He said no because I didn't have 1.500 down. Then they said I had a two year warranty.
And when I asked them why my total was so high they said "because of warranty." I said "I don't want the warranty." They told me I have to have it. It's the policy. So that was 5,000 that they don't tell you. I am not happy with the lies plus I had a wheel bearing go out. They wanted me to pay for it and they would pay me back, what a warranty. Do not send anybody over there for a car.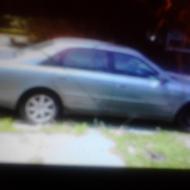 I finance a car with Credit Acceptance October 2016, 10 days afterwards I found out the car needed a motor. The warranty would not cover it, I refused to pay, they offered to lower the amount I owed by a couple of thousands, I said "no!" It's been nine months now and the car is still sitting at my apartment, I want this car gone.

Tried to pay off the car and had so many issues. First, you can only use Western Union, so you need to make many transactions as you can only pay 2000.00 each time. Second, Western Union charges you 5 dollars each time, plus the wait time to receive title is over a month. Their employees are not very knowledgeable either, was told all good by one employee then the other told me something totally different. Will never use them again or refer a friend to them.

I got my 07 Grand Prix for my birthday and my aunt had to co-sign. They were selling me a dream to help get my credit straight. I was told by the owner that if I paid on time for 6 months I can get it transferred out of her name into just mine. That right there is an huge issue when you drag someone else's credit into this mess and that's not even the only thing, so later on earlier this year I call a different location still ran by credit acceptance and see if I can trade the car in. I told them my dilemma about the car and what they're doing to my credit. The rep I was talking to laughed and said, "Sir we just say that to get people into cars", rep admitted himself the company was kinda shady. Then come to find out they hit me with an app rating of 24% high and no explanation why, and that's not even the worse.
Back from the beginning I was told I had a warranty, the only thing the warranty covered was a battery! The car completely shut off on me on the freeway. Thank God I was ok. I went back to the dealer to get everything needed fixed. NOTHING WAS COVERED. I ask, "Can I refinance" and they told me they don't do that, just pay. I asked, "Can I get an extension or a little bit more time cause I had to come out of pocket with fixing it", so me trying to get the car drivable they towed it.
The big turn off was the customer service. I paid to get the car out and the monthly payments increases (crazy they can refinance or do extensions but they can add fees). I ask the lady for the address to pick my car and she told me I had to make an appointment, I told her I needed my car. It's dire (job). She said, "You try using Uber" so I told her "I gave you my money to get my car out and if I lose my job because you don't want to give me my car the day I paid for it out are you guys going to employ me".
Of course she not, so they released the car out to me and the man at repossessions ask if I was being finance by Credit Acceptance and he said that the worse company you can go with (I notice) so I got chewed out by my job. My axles was messed up from the tow truck so more money I had to put into getting it fixed so I wanted to get a tune up and the mechanic said, "Sad enough you were sold a lemon or a car nowhere near what it worth not even with all the Equity and interest rates". I just want out of this.

This is the absolute worst company I have ever dealt with. They say one thing and then do the total opposite. We have never missed a payment in 5 years and one month somehow we did. No calls were given and the car did not notify us either, as they said it would. They repossessed the car and when we tried to get it back they said they couldn't find it. Then they told us it was in transit for a whole week, with us calling every day. Then they claimed our car was in a check in process at the auction.
So after a week and a half we're finally able to get our car only to see that it had been ripped apart and all of our speakers, stereo systems, and lights had been stolen. They claimed they had insurance to cover anything that went wrong during this process and would handle it. Now they're giving us the run around, they keep closing our claim we had opened saying there's not enough information. Every time we call it's a different story as to why our claim can't be resolved. Mind you we only had three more payments left to pay when this debacle happened.
They are refusing to help, continuing to lie, and we've paid fees on top of fees. There has been thousands of dollars stolen from us, while in their possession, and they don't care and refuse to help. I am going to continue to escalate this issue as far as I can go because this is ridiculous. You would think a good paying customer that made one mistake, when the loan was almost complete would get more courtesy than what was given and would receive more help. I do not recommend them to anyone at all, in fact RUN!!!

So I have an 07 Chevy Impala I financed through Credit Acceptance Corp. I never had any problems with them as I never had a late payment. My car got nailed with hail in May and because the money I got on the insurance was more than what I owed I had to pay the car off. The insurance sent Credit Acceptance a check almost a month ago and they still haven't paid me the remainder money. Do not try to do business with these people. I feel I may never get the $1500 they owe me. STAY CLEAR of this co!

My truck was taken into the dealership where it was purchased to get repairs done to the engine. The dealer knew me well because the car had an extended warranty and had been brought back about 4 times since the purchase within 6 months. The Service Manager at the dealership said he was so sorry that I was having so much trouble and would make sure he could get me a good deal on the purchase of a rebuilt engine. Unfortunately, my Warranty did not want to cover this expense due to what they called neglect by not stopping the vehicle and parking it to be towed when the original problem was noticed. Unfortunately, the car started having engine problems on the road late night going out of town. It was a rural area and there was no cell phone reception.
To make a long story short, the Service Manager who made all these verbal promises ends up getting fired and never contacts me. I drive by the dealership about a month later and see that my car is no longer on the property where it was parked waiting for repair. I come to find out that the car was removed and reported by the Dealership to CA as abandoned. I have NEVER in two years made a late payment. I had to get my truck out of the impound and have it towed to another repair shop. I called CA and asked them why they came in got the vehicle. They claimed that the dealership called them and said that the vehicle was abandoned. I asked if they even questioned the person calling if they had tried to contact me and the answer was that is not their responsibility. All it would have taken was a simple question or phone call to me and this would have never happened.
Credit Acceptance was irresponsible in how they handled this matter, and the people at the dealership were twice as irresponsible. These companies are in business to make money and they CAN and WILL do that regardless. It just is not fair that they also make money by Capitalizing on the misfortune of others. I filed a complaint for this to be removed from my credit report but they refused. Why not? What will it hurt? Well I guess they feel I will be obligated to have to go through them again to get another HIGH ** interest rate in the future if they keep my Credit Messed up.

I would like to leave my frustration here with this company, in January I started an auto loan with them, unfortunately in March I was involved in an accident where my car was declared as total lost, unfortunately I did not have GAP insurance, so I lacked more or less 700 dollars to finish paying my loan, on which I paid Tuesday 06/06/17, I was informed that I would need a lien release or full payment letter to buy a new car, in which I was also informed by CAC that it may take up to 15 days to receive these documents, so I started calling them and informing them that I would not have this time to wait, and that I would need an urgent document just to inform that my account was paid, something simple, and they are giving me false information since Tuesday the first day that I requested this document.
Today was the worst experience possible, in which I had the displeasure to talk to Nathan a man who speaks of being a manager, more than in fact and a totally unprepared person in relation to customer skills. Anyway, I'm starting to accept that they did not do anything for me, just like they did not do all those people who here also left their dissatisfaction with the company. I do not recommend anyone thinking of opening a loan with them, it really was the worst experience I've ever had in my life.

My very first payment with this company was messed up. Salesman set up auto draft from my bank account. The payment was not taken day it should have and when they did finally try I was short. The rep called me. I told them I live on fixed income. Could payment be rolled to end of contract? No. I was told I had to pay with card... I refused. I asked for supervisor. I was told they didn't have one... asked for phone number to office refused to give me one. I asked for mailing address to mail money order. Was told couldn't give it to me (I guess they don't get a commission unless they collect payment). Well I said when they called again maybe someone could help me.
Every month after that my payments came out. No problems. 3 months they called me wanting 1st payment. I finally got address and mailed money order that came back as undeliverable. 11 months I have made payments. They repo'd my car. Want 250 extra for repo charge. The truck drag my truck down street with tires dragging so who knows what damage has been caused and Allstar Recovery is located at local auction lot 2 towns over. Gosh big surprise there. I wanna know who is going to cover whatever damage driver did. I read review. Said they were made to sign release before they saw car (that was damaged). Car isn't worth half what I'm paying and I can't trade. Help. Anybody have any luck with these people??

I had an emergency situation last month and could not make the payment. I called them to ask for an extension on the payment. Their answer is they don't do that so I explained that I could not make my payment but would catch up with a payment on June 9th and then my regular payment on June 20th. They started calling me on June 7th... A total of 9 calls with 2 voice mails left. When I got off work, I called them back and AGAIN told the rep I would make the missed payment on the 9th. It is now 10:23 am on the 9th and they are calling again. THIS IS THE WORST COMPANY I HAVE EVER DEALT WITH. DO NOT borrow from them no matter how much you want or need a vehicle. There are other subprime lenders out there who are willing to work with you.

It was obvious I was being ripoffed from the start, but I was in a bind and really needed a car. The car lot was in on it as well, as a matter of fact I believe that they just pocketed my down payment. I bought a severely overpriced SUV and have made on time payments for 4 years. The transmission is going out in it and I am looking for something else. I can live with the fact that they ripped me off cause I knew it from the start... what I can't live with is after 4 years of making on-time payments... it has been no help to my credit.
After talking to a REAL, reputable dealer, whom I explained my situation & is actually trying to help me, I was schooled on the disgusting practices of Credit Acceptance and their shady ** dealers. They will NOT report to credit bureaus if you make your payments on time cause they want you to be forced to come back to them. Until the bitterness goes away... Credit Acceptance is gonna be #1 on my ** list. My last payment is due in just a couple months & even though I've paid online all this time. I think I'm gonna mail a check in for that LAST payment... a check that's been soaked in rabid cat piss then dried, paid to the order of Credit Obliterators in the amount of the last dime you ** get from me!

OK. This company is so inept. On April the 15th of this year we paid off our car early I might add with 0 late payments. Now it's June 2nd and we have yet to receive title. Every time we call, different story. "It's in the mail" they say. Now they say we have to go to our local tag office, that they will have it... It took a month just for them to send the papers saying the loan was paid... We never will use these nut cases again!!

I purchased a 2012 Mitsubishi with the purchase price of $16000 and a trade in of $7000. I have been paying $500 per month for 3 years. That is a total of $18000. I still have 2 more years to pay. The car is nowhere near what is owed so I can't trade it for a new one. I have asked about having my ex husband wants to take over the payments but they do not refinance. This company is supposed to help people with less than perfect credit. Instead they stick you with a loan that is outrageous and the car will never be worth what is owed. RUN!!!
Credit Acceptance Corp Company Profile
Company Name:

Credit Acceptance Corp

Website:

https://www.creditacceptance.com/