Consumer Complaints and Reviews

Surprisingly, the end of lease process for this luxury brand has made for a very poor overall leasing experience. The preliminary end of lease inspection (performed by the sales manager at the dealership) is little more than an outright waste of time as they will not allow for you to pay the stated remaining balance at that time to finalize the process on site. They will take the car out of your possession AND THEN it will be inspected again in your absence at some later time by a third party.
You will then receive a bill in the mail with any charges for damages/excess wear and tear. The major issue with this process is that the final inspection for the car appears to be several days after it is removed from your possession and it will be handled by other individuals (again, a third party) in the interim. It is a strong suggestion to take plenty of pictures at the time of the preliminary inspection with the sales manager in some the photos as evidence. The final inspection report (performed via the third party) will show photos taken of your vehicle and in my case, the floor mats were missing and the floor boards had scattered debris despite my returning the car with all mats present and floor boards in pristine condition.
There were no charges applied for these items but the feeling that one is completely at the mercy of the process is beyond disturbing. Another VERY important item to note, many other auto financing companies will waive the disposition fee (a sizeable $595 in the case of MB) or will even issue a refund if the car should be returned with equity (being worth more than your remaining balance). Mercedes-Benz Financial WILL NOT do this.
It is of no benefit to you even if the car was unused and garage kept throughout the entirety of the lease and returned with zero miles used. They will not refund a penny of your equity and in some cases this amounts to thousands of dollars. They also do not send any documentation representing the finality and satisfaction of your account. It is simply open ended and if all is well, you will hear nothing more from them. This is not at all reassuring. Fortunately, I did not have any issues arise over the course of my lease so I cannot report on the general customer service but I have made it a point to educate any friends/family that may have been considering a lease with this company on the very sketchy end of lease protocol.

Had an absolutely dismal experience with Mercedes-Benz Customer Service (and MB Financial) during my lease-end vehicle return. This is my second, but last time leasing with them. The problem? Terrible customer service. Mercedes-Benz changed the policy on their car returns in October 2016. My lease was ending at the end of November 2016. AND THEY DIDN'T NOTIFY ME. It was a pretty big change that involves a mandatory third-party inspection prior to returning the vehicle to a dealership. And the returns are now handled by MB Financial, not the dealers. BIG change. (Before one simply returned the vehicle to the dealership, and the vehicle was inspected and accepted there.)
I did not receive a phone call, or an email, or a letter. Not only that, when I called the dealership to make my vehicle return appointment (3 WEEKS in advance) - nobody told me about this major change in the process either! So imagine my surprise when I arrived at my dealership, only to be met with a shrug and a statement that - "sure, we'll take the car but we take zero responsibility for anything and you may get charges in the mail after the inspection at the centralized location does happen." Of course, after hearing that I called Mercedes-Benz Financial, where the representatives were completely unapologetic and acted as if I was somehow supposed to have known about this big change on my own, and initially told me that I missed my inspection "deadline" because I needed to set it up 10 days in advance of the lease-return.
Only after I mentioned that I will be happy to have my lawyer take care of this did the representative tone it down a notch and start working with me on solutions rather than berating me. THEY TOTALLY DROPPED THE BALL and not one single person even apologized to me. Clearly I will not be leasing with Mercedes again. And stay tuned for how my inspection goes!

Called customer service - the women I spoke with was fine. I know it's not her fault, but that's all I need is letter that my car was paid off in full. I need this letter so that they can issue me title for car at Secretary of States office. I couldn't believe that in order to get pay off letter I have to send them 20.00 dollars. WHAT - are you kidding me? I just refuse. Has anyone heard of this?.

The mbfs is the sloppiest service providers I have ever seen. They are a black spot or a dirty scar on the name of Merc. I believe no one knows they what they are doing, because of their shoddy service I dropped the idea of buying another Merc. I made all my payments in time and I use to live in California and I moved to Pennsylvania. I have to made around 4 calls just to change my address. On top of it I had to make around 7 to 8 calls just to get my title, which by the way I am still not having. No one knows what's going on there. I talk to the customer representative, then her boss the supervisor there and then his boss. He said he was the head of the facility. One person tells me they are shipping the title by overnight delivery, the other said it will take 5 days and the third person says it will take 2-3 weeks. This is the most disorganized organization I ever dealt with.
Eventually they sent me the title, but it didn't end here. They sent it to a wrong address, what an epitome of stupidity. I was about to buy another Merc for my wife with but this experience I just dropped the idea and bought her a BMW yesterday. These idiots do not deserve my business. I need my title urgently as I have to register in the new state where they need the title to register my car. My previous registration is ending tomorrow. I hope I get the title by tomorrow otherwise I won't be able to drive my car for work. But why would these idiots care they just want to be as lousy as possible and because of which they'll lose more and more business. A very unhappy and annoyed customer of MBFS.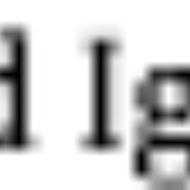 First off let me just say that prior to this situation I absolutely loved Mercedes Benz. I owned 4 of them. That being said here is my situation. I was driving a Mercedes Benz E350, 20" rims, tinted windows, fully loaded. Very nice and I was very happy with the vehicle. My fiance and I are expecting a baby so we decided to trade the E350 in for a Porsche Macan CUV. I have literally had 30+ cars in my life. I own a computer company software development and I am no way shape or form a stranger to the way finance works.
So I go in and have the E350 appraised and then get the cost of the new Porsche Macan and then proceed to call Mercedes Financial Department for the "trade in payoff amount" for the E350 so that I can trade in the E350 for the Macan. Obviously the car depreciated in value, as expected, so I had to put down $7500. When I spoke with ** on the phone, my sales person from Porsche was in the room listening as well; I asked her exactly what my sales person told me to ask which was, "What is the payoff amount for the E350 so that I can trade it in for a new Porsche Macan?" Simple and straight forward enough, so I thought!!!
She proceeded to tell me $52k and some change 2 times and then I repeated it back to her and she confirmed the amount. I thanked her, had her tell me her name, and confirmed the amount and date before we hung up from the call. This is where it gets interesting!!! I received a call from Porsche finance 28 days later with news that Mercedes Benz misquoted the payoff by $18,717. When the finance person called Mercedes to figure out the issue they told her that they could not discuss the issue because she was not the account holder...
Understandable & appreciated, but when I called in to discuss the situation I ran into this... 1st a robot puppet that wouldn't answer any of my questions named ** preceded to read a "transcript of the call" which was not transcribed correctly, then she transfers me to a seemingly competent Customer Service Manager named ** after telling me repeatedly that she couldn't help me. He was seemingly helpful the first day that we spoke. He was going to get to the bottom of this for me & appreciated my business, etc! When I asked to hear the recorded conversation he said that "Mercedes did not have the capability to listen to it" and that his colleague, also a Customer Service Manager listened to the conversation and then transcribed it but he was unavailable to speak.
** then proceeded to "paraphrase" and said that ** told me that the payoff was $52K, 2 times, but that she also told me that the original purchase price was $71K. When I asked her again for the exact payoff to trade the E350 for the Macan, she then repeated the $52k quote yet again for clarification. So again I specifically asked her for the payoff to trade it in for a new Porsche Macan and she quoted me $52k and ** said that he read the transcript, but never heard the recording. Until today! Apparently there is a way to playback the recording, but get this. He said that it is "Their proprietary software" and that they don't have to give it to me. I then said that all I wanted was to hear it, which he refused again and said that legal will be in contact with me. SERIOUSLY?!
At what point does it cross the line to actually be this incompetent, just plain ignorant with excuses and still be a Customer Service Manager for a finance department at a multi-million dollar car dealership? I would expect this at a lesser brand, but NOT Mercedes Benz! Luckily I can afford to pay the difference, but seriously my attorney friends are going to have a field day with this joke of situation and at the end of the day I hope that Mercedes Benz actually learns what the true meaning of Customer Service represents! Especially at a "High End" dealership on a Management level! WHAT A JOKE!
How do I know I can trust these reviews about Mercedes Benz?
739,412 reviews on ConsumerAffairs are verified.
We require contact information to ensure our reviewers are real.
We use intelligent software that helps us maintain the integrity of reviews.
Our moderators read all reviews to verify quality and helpfulness.
For more information about reviews on ConsumerAffairs.com please visit our FAQ.

I paid off a car that I had leased for 3 months. That should be the end of the story but they require an odometer statement, even from a 3-month-old car. it was submitted 3 times - the last 2 times by 2 different employees of a Mercedes- Benz dealership. These employees were fine and I have no problem with them. Apparently since they required a fax, there was a smudge and even though they could read 995 miles (that's right, a total of 995 miles), they could not process my payment because of the excessive miles the car had been driven. No common sense was displayed by a customer service member how demanded that I drive 40 miles to a dealership and have them verify the mileage and resend the document.
So 80 miles and 2 hours of my time later, the new document was verified as sent (I have communication result report provided by the MB staffer at the location). 10 days later, I initiate a call and find nothing has happened except my payment has been processed 2 weeks earlier and all is still stalled. Redo everything 80 + miles + hours of effort later (I have been reminded to go to your closest dealer and have them do the form and the faxing from there... No apology - no common sense). About a 995 mile, 3-month car being purchased. Again the office member at the dealership was pleasant and professional.
Then today, December 7th - over 3 weeks from the payoff being received, I received a bill for the monthly lease amount. I initiated a call and spoke to 2 individuals and explained the situation. No common sense or people skills were given from the MBF staff - Some facts about, "The computer did it " and that type of answer. I asked both people for a simple apology for this error (and I do believe billing on 12/2 on an account with a zero balance for the previous 18 days is worthy of an apology - I got - the computer did it). I asked a second time and expressed my displeasure at their lack of compassion for what was obviously a long drawn out stupid time-consuming issue. I got nothing except a payoff that has now been stalled for almost a month except for the deposit to their account. They accomplished that in 2 days I have given days and miles to their incompetence and their fraud of billing me after they had a full payoff and recorded it - or should I say "the computer did it"? I have names dates and receipt for everything.

I'm writing to report the car accident on 05/31/2010 due to the malfunctioning/lost of control of Mercedes Benz SLK 2006 on the road that caused a serious accident. The car was a defected car though I just bought it in 09/2009 from America Service Center, Mercedes Benz dealer in Arlington, VA and only drove about a thousand miles. When I first time turned on the car after I bought it, it showed service due in 14 days. The car was not checked carefully before it was sold to me. During the first couple of months, the car was in the service department 5 times because the power window, tractable top, head light, truck, defrosting and gas-operated strut were all malfunctioning and were repaired. I reported to the sales person and manager there and asked them to take a careful check of the car. I said that next time, I might not be able to stand here to talk to you and I might have a serious accident if the car is not carefully checked.
However, the sales manager does not seem to care and he even did raise his head from his desk. I asked to talk to the owner and I was told by the sales manager that the owner was in Florida on vacation and he would not answer my phone. Right before the accident on 05/31/2010, the ESP, ABS, steering angle sensor and the right rear speed sensor were malfunctioning. The car was out of control skewing to the left side through the traffic light and resulted in a serious accident unfortunately. My passage side was hit by the other car. Both cars are a total loss and I was issued a ticket by the police office for disregarding the traffic light and I was blamed for the accident. That is similar to Toyota recall that the cars are out of speed and the brake is out of control.
The engineer from Mercedes-Benz customer service and the insurance company are conducting the investigation for the accident. I told the America Service Center, Mercedes Benz dealer that when the engineer from Mercedes Benz customer service showed up, I have to be present before he enters my car. However, the engineer ignored my authorization. The engineer told me that there was nothing wrong with the car. You cannot get any information from me. I will write the report to the customer service and they will contact you then he hung up the phone. It is hard for me to believe what the engineer said and I asked the mechanics and service manager in America Service Center, Mercedes Benz dealer to print out the computer records before the accident.
Surprisingly, the ABS malfunction signal was not in the record. I have 2 pages computer records for both mechanical and electrical faults. There are many faults from the computer records including steering angle sensor, right rear speed sensor, cruise control, ESP and etc. I discussed those with the service manager Allen **, who was in charge of my car service since I bought the car. He agreed that all the faults, at least the mechanical faults, were responsible for the accident besides the ESP fault. I believe the engineer from Mercedes Benz customer service deleted the ABS fault and modified the ESP fault because I took the pictures for the ESP and ABS malfunctioning error in my phone that can prove it. I can provide all the supporting documents. The Mercedes Benz customer service denies all the facts that the defected car caused the accident. I wonder whether or not someone can help me on this serious issue besides I, myself, had a concussion from the accident.

I requested a lease payoff without California sales tax, since I had a buyer. The state of California does not require sales tax to be paid when the car is transferred to a new buyer within 10 days. I explained to Mercedes Benz Financial (MBF) several times without success.
MBF would only give me a lease payoff with the sales tax included. My buyer would not agree to the higher price. It seems as though Mercedes Benz are forcing their customers to only sell their cars through the MB dealerships. The irony is that I sold 2 leased Honda Civics the month before. Both were done without sales tax. And even though I pointed this out to MBF, they said it was a different set of circumstances.
Mercedes-Benz Financial Company Profile
Company Name:

Mercedes Benz

Website:

http://www.mbusa.com/mercedes/index