Consumer Complaints and Reviews

My brand new Lexus IS 200t was totaled 45 days after I had leased it. Within a week my insurance company AAA Insurance was quoted the payoff amount and submitted the payoff. A month later, Toyota/Lexus Total Loss Department falsely stated that AAA had not submitted the documentation to request title and close the account. Now, over a month after my Lexus was paid off by AAA, and after I demanded they expedite my refund of $875 for the excess wear warrant, and my $450 security deposit, I was told by a "resolution specialist" that the payoff amount quoted to AAA over a month ago was not correct, and AAA owes them a balance of $179.59, and I will not be receiving a refund.
I then told the "resolution specialist" that I had read the hundreds of consumer complaints about Toyota Lexus Financial Services aka RIP-OFF scammers, and I would be submitting a formal complaint to corporate and demanding an internal investigation of the fraud. As soon as I threatened to pursue an internal investigation of the fraud, I was assured that Toyota Financial Services would accept the original quoted payoff amount, and issue me my refunds within 2 days.
They also falsely reported a late payment for the one and only payment I made ON-TIME on May 17th, and when I asked to speak with a supervisor, I was told as usual that "a supervisor isn't available." Every single person so called "customer service representative" who works for Toyota Financial Services and their Total Loss Department are a bunch of incompetent and rude dead heads. It's a total waste of time and effort to call them. I will NEVER lease or purchase another Lexus or Toyota vehicle ever again.

I turned in a leased Lexus ES350 at Rohrich Lexus on 5/2/17. Prior to turning in the vehicle, I had it inspected by a certified body shop. I purchased 4 new tires and made sure the vehicle was in great shape when it was returned to Lexus. I even tried to have the inspector who Lexus uses, come out to do a pre-check of the vehicle, but the 3rd party company made this impossible. Rohrich Lexus told me that when I called the 3rd party inspector, they would get someone out within 1 week. When I called the 3rd party inspector, they said that it would be 3 weeks to a month before someone would check the vehicle.
Prior to turning in the vehicle, I took photos of every angle and the vehicle was in great condition. When I received the bill on 7/31/17, I tried to access the inspection report via the website that was given on the bill statement. When I entered my login information, there was not an inspection report available and I was given a message that I would have to contact the dealership for the report. I am being scammed for $641.16 worth of excessive wear and use charges.

A few years back I purchase a CPO Lexus LS460L. This past November I was fortunate enough to have paid off my vehicle in full. Very satisfied with the vehicle. I decided to keep it since it was paid for. I contacted Lexus Financial Services in regards to the title of my vehicle. The first two months they assured me it was in the mail. After the fourth month I was told my address on file needed to be updated. This struck me as strange because the address where I receive my statements has not changed. I called Lexus Financial again only hear the same story of how it will be in the mail asap. As of today I have still yet to receive the title to a car that I've owned and paid for nearly 8 months. I've read many reviews about this company and it seems like the same issue; poor customer service.

If I could give zero stars I would. Typically when you first call the people in customer service are helpful, but mainly because all they do is connect you to other people. Which is honestly what happens every time you call, you get connected ten times to never speak to anyone who can help you, and each person has to ask the same questions over and over to say "I'm the wrong dept." I have never been treated so poorly and rudely. I get this is a company out to make money, but this is insane.
I lost everything in a fire a few years ago, and with it was a key fob. After calling and asking for the fee to be waived at the end of the lease, showing evidence of such fire and loss, they told me no. They wouldn't even speak to me about it. They also would never let me speak to a manager (said they don't have any and they report to no one) and then was I asked for the team lead, I was told I wasn't allowed to speak with them and have been hung up on. What is $375 to them? Why is there a fee they are so stuck on for a good reason? Especially when the car being turned in was in excellent shape for them to turn around and lease or sell. This is one of many terrible occurrences dealing with this company. I will never lease a Lexus again, which is unfortunate because the team at the dealership was delightful to work with. I realize this is a small amount to fight for, but it was the last straw of being treated terribly.

Do not do it. Never lease through Lexus Financial. They are thieves. Paid $500+ for an extra month at end of lease but returned the vehicle within days of paying. So paid through April 20 but returned vehicle on March 21, but they kept the entire one month payment. Amazing that a company the size of Lexus needs to steal $500 from an individual. Worst business practices on the planet. Also paid my $350 disposition fee which I would never have paid had I known that they would not refund my money. Absolute worst. Avoid, Avoid, Avoid.
How do I know I can trust these reviews about Lexus?
851,761 reviews on ConsumerAffairs are verified.
We require contact information to ensure our reviewers are real.
We use intelligent software that helps us maintain the integrity of reviews.
Our moderators read all reviews to verify quality and helpfulness.
For more information about reviews on ConsumerAffairs.com please visit our FAQ.

Lexus Financial Services is the absolute worst company I have ever dealt with and after reviewing almost 40 complaints I see that many others agree. I recently leased a RX350 and signed a lease for four years only to find out about three weeks lately that they would not do a four year lease so it had to be changed to three years. I already paid the first month in January so I went along with it. I was told not to make the February payment but wait for the bill in March. I was assured LFS was aware. Before I received the March bill got a letter that I was already late. Paid the late bill in March the day it arrived only two weeks later to say they were reprocessing if I didn't pay. I call numerous time and they didn't show any payments. They were rude, left messages on my recorder. Never a name though.
Every time I called, they said they would check into but never called back. They immediately went to my credit and ruined it even though they had the money and cashed the check. I had my agent and finance person contact them and they assured them they would straighten it out. Only to get calls, messages and letters to pay what was already paid. Even after calling and they said they would call me back and straightened it out. They never called back, continued to add late fees and never corrected my credit. I paid again on May 1. They sent me a letter with yet another late fee saying now I made 4 payments instead of five with yet another late fee. They are thickheaded, unknowledgeable, unpleasant, rude, just about every one I talk to.
One night I even received a threatening call. That organization should be shut down. They haven't a clue or even care. It took from January to end of May to get it resolved. But now I am supposed to submit something if I want my credit corrected. They ruined it. They need to correct it. They say they would one time, then said they can't. I know that they can. My agent said it is finally correct as of today but I've heard that before. I like Sheehy Dealership but am angered LFS can threaten you when they caused the problem. They are horrible to deal with, never ever called to say things were corrected, no apologies, no letters. They should not be allowed to operate or represent Lexus. Worst company ever to dear with.
One correction, I believe they did call twice, once only to say they would check into the problem but never called back. Never corrected anything. It is amazing to me they can ruin your credit when it is absolutely their fault and they don't fix it. Now I'm told I can mail them something and they will submit it but why bother. They won't know what to do with it. They are worst than worst. I haven't receive a bill in two months now but the last letter had yet another late fee on it. Surprised fully they are actually affiliated with Lexus. Worst uninformed group that I have ever dealt with, Betty.
In all my years this is the worst, the worst experience I have ever had. And after reading all the reviews most feel the same way. LFS are very rude and don't expect any apologies for their incompetence and rudeness. Leased my RX350 in January and it has taken until now, end of May, for them to supposedly straightened out THEIR mess. I paid every month way before due date, by mail and bill pay. They could see the money but didn't know how to apply the money appropriately. They ruined my credit, won't fixed it. Never once called only to leave messages of repossession and nasty messages that I need to called them about my lack of payment. I called the dealership, they tried to intervene with no avail. They ignored them even.
Five months later it is supposedly straightened out. Never once contacted me, never apologized. I absolutely did everything right on my part. In my view, they are horrible, they suck at what they do and give nothing to the credibility of the Lexus name. No return calls, rude, make no effort to help the consumer, don't care if they ruin your credit. They don't help you after they make the mistakes. DO NOT LEASE A CAR FROM LFS UNLESS YOU WANT PROBLEMS. IT IS ALL ABOUT THE MONEY. NO PRIDE IN DEALING WITH CUSTOMERS. Read their reviews. They should be sued for ruining Lexus customer's credit unjustly and unfairly.
That company needs to take courses in customer service. They certainly do not understand that or I wonder if it is that they just don't care??? Who has to reap the benefits of their very poor customer service... Always the customer. What a shame such a large company in the USA could so poorly treat their customers for their own errors and mistakes.

I don't think I will finance with Lexus Financial Services ever again. I lost my job but wanted to defer my loan. They allowed me to defer my loan the first time, but only twice; each for a maximum period of 1 or 2 months. Yes, that's right, only 1 or 2 months. The thing is; it was a hassle to even get my loan actually deferred. I called the customer representative to help me do it, and when the time came for my next car payment, I saw that I was billed my regular monthly loan amount. I was wondering why. Then I called to do it again the next month. They said it will be deferred but yet again the next month I was charged again. It was so annoying. On the third try, I was able to get it deferred. That's terrible.
What I also didn't like was that I wanted to defer my loan again the next year. They denied my request to get my loan deferred! They didn't go into specifics about the exact reason I couldn't defer; just that I have had too many deferments. If Lexus Financial Services only allows you to defer a loan twice for a period of 1 or 2 months, what the hell is the purpose of having a deferment anyways??? Most college student loans are allowed a deferment for a period of 6 months or more if you are having financial difficulty. This just shows that the business is there to extract as much money as fast as they can from customers; not to serve them.

For three months I have been trying to get title for the 2017 Lexus RX, I purchased in November 2016. I usually pay cash for my vehicles, but this time decided to take an incentive of $1000 if I financed. On a $60,000+ vehicle I had a loan of $7500. Paid it off in December. Still no title end of March. Had to finally get nasty and threaten them this week. Received a title today and it tells me that I have to re-title in the State of Washington since all records maintained by my state of residence will continue to reflect their lien on the vehicle until I do so. I have never had such a thing happen in all the years of purchasing cars. Through all of the prior telephone calls, I was just promised and promised again that they would take care of this but no action until I threatened them that I would report them to the State. So now I still have no clear title and I am the one who is suppose to clear up this mess.

Talking about incompetence, talking about horrible customer service... I wish I could give them -0- score... 1 is too many. 45 day of aggravation to take a lease over and I am still not done with them trying to bill me and the person I took over the lease... There are too many instances of hardship. Here is one. They wanted an insurance folder to Toyota (or exact name they requested leasing co PO BOX 11... Atlanta Georgia). The insurance company emailed and hard copied a lease to exact name Toyota leasing but did not put the address on lease but mailed. They forced me to have the insurance resent with address included as beneficiary earlier. After 2 weeks they failed to send a contract so I abandoned car in Florida and found one that I did not like color locally.

I've read the reviews, one saying the consumer is the idiot. Well, no Lexus Financial are idiots! My payment was contractually to change, but it wasn't until a few months after the change period I received a phone call from them stating I was late with my payment. I truly thought it was a scam. While the person was on the phone I check my bank account, said payment was made on time, checked my Lexus account and it said the original payment amount due and paid, but yet I was short. I honestly had no clue what was going on.
Then LFS brought to my attention the payment change per the contract. Oh yeah, yeah I acknowledge this but they had no concept that they had a fiduciary responsibility to change the amount due on my account to reflect the new payment amount, nope, they just kept deducting the original amount. Then LFS said, I was supposed to inform them of the new payment amount. From month 2 of the contract I did auto deduct. Never and I mean never once did I receive a "monthly statement" from LFS and I still don't. They just keep deducting the original amount since then. And my cussing and swearing at them, oh what do you know I have statements showing up online, but not in the mail. You know what, Lexus - nice cars, overrated - many others out there just as nice. I will never ever lease or buy a Lexus - like I said overrated for the money!

I have had over 9 Lexus vehicles since 1995, liked all but one. This time I like the vehicle, but for the first time received bill for disposition charge. Salesperson said I shouldn't have received this as I purchased another vehicle, but he hasn't called back in over a week. Beware, good cars, but Lexus financial has lost their way when it comes to keeping customers. Unless they fix this, I will never have another Lexus vehicle. I guess they have more business now than the need or want. I knew that turning in the leased vehicle was more complex than ever before, but thought the decision to stay with Lexus would make it better. Lexus of Chattanooga just needs to take care of its customers better.

I read all of these bad reviews on here about Lexus Financial, and can only conclude that they are from idiots who FAIL TO READ what you sign. ALL lease contracts have the terms and conditions spelled out clearly, and a lease is VERY SPECIFIC in its requirements. If there is an end of lease charge, IT'S IN THE CONTRACT, if there is a mileage limit, IT'S IN THE CONTRACT, if the car has damage, YOU HAVE TO FIX IT, the car is NOT YOURS! I returned my 2015 Lexus this month, 2 year lease with 7500 mile limit per year, with 14700 miles. The car had NORMAL wear and tear, no overt damage, no accidents ever. I was charged the $350 turn in fee, AND NOTHING ELSE. In addition, I removed my bank account information from their site after the last payment was made, so I would not be continually charged for a car I turned in. Yes IDIOTS they tell you all of this. With the amount of stupidity in the world today, I weep for the future.

A little over three years ago I financed a car from Lexus finance. For three years I paid them consistently never made any late payments or missed a payment. July 2016 I paid of the whole amount of the car before the maturity date. The amount I paid was almost $12,000. Lexus said once I paid this my account will be closed and I will have no more payments, which is what happened. They sent me the title of the car and closed my account. Around August 2016 they sent me a check of $600, which I cashed thinking that it was overpayment money. Well around October they send me a bill of the 600$ plus interest. Once I got in contact with them and asked them why I was being charged, they said I was not suppose to cash that check and I had 10 days to pay them back with the interest.
Upset and all about their mistake, as soon as I got off the phone with them I payed the $600 plus interest. They said if I paid that my account will be closed once again, which it was. Well two months later I received another bill of $14 for interest charge to be payed by December 10. I paid it. But called Lexus finance immediately trying to find out why I had to pay them more interest if the account was once again closed when I payed the $600 plus the interest. They responded that I had a past balance due of $623. Surprised and upset I asked them where is the $623 coming from if I paid everything I owed and then the mistake they did I paid it back with interest. I still haven't got an answer from them. Every time I get in contact with them they are never able to tell me why I have to pay $623 and where it's coming from. They just say it is a past due balance.
I have gotten in contact with them numerous times and no one is able to give me an answer. I have collection calling me multiple times a week trying to collect that money, and also in my credit report they put that I made a late payment to them when that is a not true. I have never made a late payment and I have always taken care of my credit and it is upsetting and frustrating that they are accusing me of owing them more money and have collection harassing me for money I do not owe them. I have never been sent to collection so you can see why I am disappointed and upset about this. I payed Lexus finance everything I owed them and even when they made a mistake I paid them back with interest. My account was closed and now again two months later here they are again opening my account for an amount of money I do not owe them.
Also customer service is not helpful or has told me where the money is coming from. I haven't received not one phone call from them to address to issue horrible services. It is upsetting that I have to deal with Lexus finance trying to steal money from me and ruin my credit when for the past three years I paid them an incredible amount of money over $30,000. I never once paid late and they have made my life a living hell since I paid off the full amount of the car before the maturity date.

Lexus after we returned the car, continued to withdraw from our account, illegally... we returned the car, paid the extra mileage and while the car was in their possession for six month, they did withdraw from our bank account. We called them several times, and told them due to their mistake, our health insurance that was on automatic withdrawal had collapsed... and was unable to see a doctor because of their mistake. You think they would apologize and return our money??? ...After six months of pleading they still have not returned our funds wrongfully withdrawn. A company without any ethics. Be aware.

I leased a 2014 GS350 and after extending the lease for an additional six months and being able to return the auto to Lexus at any time during the extension, I did so in late September of 2016. I was told that I would receive my security deposit of $1250 back minus a disposition charge of $325 for a net amount of $925. I was told that I would receive my money within 30 days of the turn in date. In late October I called Lexus Financial Services to check on the status of my refund. I was informed that my refund was "being reviewed" and I could expect my refund within 10 days. Ten days came and went so I called again and was told that everything had been approved, an invoice was created and my money would be sent out within 3-5 days.
I have subsequently called four times and have been given the same answer each time, ie., my money would be sent out within 3-5 days. It has now been almost two months since I returned the auto and still no money. I explained to the representative that I spoke with during my 5th phone call, who, was not the least bit helpful, that I found it ironic that I made 34 monthly payments, not only on time but early, yet Lexus Financial Services couldn't/wouldn't send me my refund within a reasonable amount of time. Shame on Lexus Financial Services. They are quick to take your money, but not so quick to live up to their financial obligations!!!

Worst customer service ever! The way the representatives talk to you is rude and degrading. I returned my IS250 and got a bill in the mail for $1400. I was aware that I'm going to get charged for going over the miles but I was also charged $350 for the disposition fee. My mom got a Lexus 60 days before I had to return my lease and we were told they will waive the $350 of my lease. I called today and was told because it's 60 days they cannot waive the fee. WHAT?! We've been loyal customer for 10 years and you can't do an exception and we just bought a car from you again!! HORRIBLE!! Never ever getting a Lexus again and making sure my family and friends won't either!

My company has leased 4 Lexus from and on the 5 Lexus, the finance department refused to finance us due to not believing my company was a legitimate company. The No Stress Corp is a Colorado based Corporation established back in 1998. We registered to do business in California, a Foreign Corp and have multiple business locations and a corporate subleased office. They referred my case to the Sheriff Fraud department which did its investigation and submitted a report back to Lexus Financial. It took me 3 phone calls to get the Sheriff on the line and 4 phone calls to get the Fraud department to take my calls. After getting the Sheriff and Fraud department on the line, I was assured that everything was verified and I was to continue paying my Lexus Payment.
These events happened back in January and February of 2016. I offered to returned the vehicle and asked for a full refund back then. The offer was refused and was told back then to "just make your payments." At the beginning of October, I was arrested for Grand Theft Auto by the same two personnel (Trap Sheriff division and Lexus Financial) for stealing their vehicle that I've been making payments on since January. Can someone please tell me where I went wrong?

We leased a RX350 for 27 months. This lease was prepaid and we were given 10,000 miles a year. I returned the car a few days before lease was up in not only perfect condition BUT we only put 4300 miles on it. Now, a month later I get a bill for $768.50. There are charging us $375.00 for excessive wear. Yep you read that correctly and $350.00 deposition fee. I will never lease from this company ever again... Bad business tactics and when you call 800 number they have no clue.

Lexus Financial lost a pay off payment for my leased car. After that was sorted, and they found the check, I was due a refund of $580.26. I called 4 times beginning in August to ask for that refund. Each time I was told a check was in "processing". Last week I was told by customer service that my check would be express mailed and if I didn't receive it by 9/23, I had to call back. Today, I learned that a check went out regular mail on 9/20. It's 9/27 and still no check. I am extremely disappointed with Lexus. It's obvious that my refund check and making an A+ customer happy is not a priority. After this lease, I will never lease a Lexus again.

I leased a vehicle and at the end of the lease we decided to pay off car and sell it. We have paid it off 45 days ago and LEXUS FINANCIAL has been holding our title hostage. They will not send it out. Worst company ever to deal with. They won't work with you or help you at all.

Over the last 15 years I have leased or purchased approximately 8 Toyota Camrys, and for the last three years my husband and I have EACH had one. In July I turned in one Camry and leased another. Not long after I began getting calls on my cell from a number not familiar to me, so I did not answer the phone. They did not leave any messages. Three weeks later, I finally answered and was told that the dealer had not paid off my previous Camry, that it was my responsibility to pay and that they had reported me to the credit bureaus. For more than 15 years, I have never missed a payment on any of my Toyotas, and now I have a ding on my credit. I asked why they hadn't left a message and they told me that they are not allowed to leave any kind of message, by law. I know this to be a lie. I called my dealer who took care of it. The calls finally ceased.
This month, I turned in another Camry and leased a new one. The calls are already starting. They tell me that it is not their responsibility to speak with the dealer, that it is mine, which does not seem like good customer service. They tell me that they can see that I turned in the car, but the dealer is not paying off the car. So, again, I call my dealer.
Two more phone calls have come in since I called the dealer. I try to explain everything again, without using any curse words - how I have been a loyal customer for 15 years, how I have never been late for a payment, and how I do not find this to be good customer service. And by the way, can't they go back and see my good record? In the middle of the second phone call today the young woman told me - "Oh, I see that the dealer has made a payment." "Well," I say, "isn't that something you should look at before you call me on my cell at work?" "Oh," she says, "We're not allowed to look at your report before we call you."
So, great job Toyota Lexus Financial. Your customer service is stunning. And I mean that with absolutely no part of my rational mind. You have terrible practices: You don't leave messages, you file credit reports on customers who have never missed a payment, you don't allow your employees to look up information prior to making a call and you don't communicate FIRST with the dealer. I will never, ever, ever buy another Toyota or Lexus. Which makes me sad, because I love the cars and I love my dealer. But you sure know how to drive away a loyal customer - pun intended.

I've used Lexus Financial Service for the past 5 years and always made all my payments early. I called LFS over a disagreement regarding mileage charges on a lease I had turned in when I purchased my new ES350 (also financed through LFS). I understand I am responsible for the over mileage charge & plan to pay it. I was very upset by the way I was talked to by their Operations Supervisor (Sara) - she was argumentative & talked down to me like I was trash. I got the contact info of their corporate office & ended the call as quickly as possible. Sadly, I agree with the other poor reviews & am moving the loan to my work credit union. In the event there is another issue I never want to have to contact them again.

Hello, I have been dealing with Lexus financial for a week and still have no resolution. When I originally leased my vehicle I was told that my contract stated that my miles allotment was 15,000 miles per year for a two year term equating a total of 30,000 miles for the term. Recently, on July 20th, I contacted Lexus financial to confirm this. As I spoke to the first rep, I was informed that my lease is for a TOTAL of 15,000 for the two year term. That's 625 miles per month! That's basically good enough to drive to the pharmacy and back. After explaining to the representative that has to be a mistake or asking if I can I purchase more miles, she said we do not offer to buy more miles and you are responsible for the excess miles at 25 cents per mile and there's nothing they can do as I signed the contract.
Then I was transferred to a customer resolution specialist (his name of was Gentri) who then after some research said that my lease for 15,000 mile PER YEAR and the system is not reflecting the proper information and he will make the necessary changes which will take 2 days and he will notate the account for the changes. He assured me that changes will go through and not to worry! On July 22nd (two days later) I called and they said it has not been changed and the issue was forwarded to a higher department to make the changes and it will take another 24-48 hrs and I will get a phone call when the changes apply. On July 26th, I called again to follow up only to be told that the department that was suppose to make the change did not approve it and my lease agreement says 15,000 miles for the full term of the lease. No one called me to say it was not changed!
If I did not call myself to follow up how would I have known it was not approved?! If I gave the car back with 30,000 (15,000 per year x 2 years lease =30,000 miles) I would have $3750 in overage fees. The rep told me that she apologizes for the previous rep who gave me wrong information. I was then transferred to a supervisor (named Jovan) who also told me that she apologizes for the previous rep and their is nothing she can do. How is it that a consumer calls in to a financial customer service and be told the wrong information that would cost me thousands of dollars in fees and all I get is a "sorry"! Sorry doesn't cut it when it's costing me money!
I have been lied and deceived and no resolution from Lexus financial or Lexus customer satisfaction. Only suggestions I was given by Lexus was go to a dealership, which are all privately owned and see if they can do anything or just pay the overage fees myself at the end of the lease. NO HELP, NO SUPPORT. JUST LIES! THEY PROMISES ONE THING AND THEN THEY DON'T DELIVER.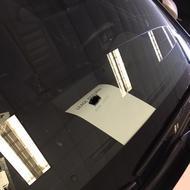 Hello, I leased a 2014 Lexus IS250 for 27 months. I returned the car in pristine condition 500 miles under my allowance of 22500 miles. When I returned the car the dealership told me that I will have to pay a $350 deposition and they will send a bill for it. I was aware of this fee as I had been told about it when leasing the car, no issue thus far. So after about a month and a half of not receiving any bills or follow ups I call LFS and the rep. told me that the dealership has decided to buy and flip the car, in such cases you do not have to pay the disposition fee. I was like wow awesome. So after about a month from my contact with LFS I get a surprise bill. $350 disposition fee and a $250 excessive wear and tear charge. I call LFS up immediately and explain the situation about my previous communication with their representative and they basically tell me "No you will have to pay the disposition fee and wrong info was given to you."
I asked about the $250 wear and tear charge and she tells me it's because of over mileage. I told her I returned the car 500 miles under my allowance (and I have proof, image attached) and she puts me on hold and comes back and says "No I'm sorry. It's for a dent." which the car had none; it did not even have a scratch (again I told her I have images of all around the card) and she puts me on hold again and comes back again saying "I'm sorry but the charge is for a problem with the right front tire!" Unbelievable!!! So after getting frustrated again she tells me "The department you need to talk to is closed right now and call them tomorrow." which I'm doing right now. Please read other reviews and decide for yourself, but I know I will be staying away from Lexus/Toyota for good (at least their financial services). Even if I buy I will go through my bank, not LFS/TFS.

We returned our IS250 2014 Lexus on time and after they did their inspection they sent us a bill for $2563.37!! I was beyond belief and was told that the bill was correct. I have since called 8 times and spoke to many different representatives. The only thing they did for me was deduct $55.00. After paying on time for 27 months and using the car for that time there were a few scratches and markings on the car but I made sure I got it fixed before I returned it. I did go over the mileage but was never told it would be $0.25 cents per mile so of course that charge was $1200.00. I was aware of the disposition fee of $350 and was not surprised but to my disbelief I am being charged for 2 BRAND NEW TIRES!!
The car was returned with 27,000 miles on it and I know that tires last more than that amount of time. I HAVE NEVER heard of anything like this and am so upset that I have to pay the bill or it will affect my credit! My parents and I have leased other cars in the past even from Toyota and never paid anywhere close to the amount they are demanding from me. I have already alerted friends and family that this is the way that LEXUS conducts their business and not to ever do business with them. They did give me a payment plan but it has to be paid in full in 5 months. I am also calling and writing a letter to the corporate office. I will never do business with Lexus again.

I am warning everyone about my experience with Lexus Financial Services. My car was turned into the dealership after my lease has ended. My wife leased a Lexus 350. Made every payment on time and money went out like clock out of our account, (Perfect). Today I received a bill for $371.00 for Disposition Fee. They did not inform us of these charges. They explained that a disposition fee is a charge for Lexus to dispose of the car after customer returns the car. That's fraud for charging a client after the agreement has ended. I will never lease a Lexus again and I will boycott their dealerships. They prey on women leasing cars. Shame on you Lexus.

On May 9th, 2016 a motorist ran a red light (cited) and totaled my 2013 ES350. Lexus Financial received the full end of lease payoff from my insurance company. Three months before the lease was up. I had made a one payment lease upfront for a 36 month leasing term. Lexus received their 100% of money due 3 months early. I lost three months of the lease period due to early termination. I believe Lexus should refund me the prepayment of 3 months, almost $2500.00.

I am also warning you about my experience with Lexus Financial Services. My car was turned into the dealership they required. I leased a wonderful, red, Lexus 350. It was showroom perfect and turned in almost 3 months early. I insisted that the Lexus representative looked over the car completely. I was proud that there was not a door ding on it! The lease was completely paid up! The mileage was way under the allowed amount. I talked to Lexus Financial Services and there was no mention of more costs.
Today two months later I get a bill for $694.16! Disposition Fee and excessive wear and tear! Believe me, I could have sold that car for more than $1,000 more than the buy out cost. They did not inform me of these charges at the time of the turn into the dealership of their choice. I would have kept the car and made money. Is there a Class Action suit to represent all of us who were and being overcharged? After 2 months, how can they prove excess wear and tear? They said they would send me a photo of someone's tire. They threatened to send a collection agency after me and wreck my credit!

Lexus financial services are ripping off their customers. I did a 26 month prepaid lease with Lexus. Turned the car in 3 months early, so Lexus not only got the car back with very low mileage, but was able to reap the benefits of me turning the prepaid car in early. The day I turned the car in I purchased another car at the same dealership. Two months later I receive a bill from Lexus Financial Services saying I owe them $350 for a disposition fee because I did not lease another car from them nor finance the new car with them. No one mentioned this fee when I leased the initial car... And to add insult to injury, I received this bill on 2/27/16 with a payment date of 3/14/16. Not even allowing a month to pay the bill.
I pleaded my case with Tustin Lexus dealership, Lexus Financial, and even called Lexus corporate. Corporate tried to get Lexus Financial service to waive this charge, but to no avail. Seems there is a total disconnect between dealership, corporate, and the rip off Financial Service Dept. So now I call to pay this "extortionistic" bill that said I could pay by phone with any credit or debt card. They put me on hold 4 times to transfer me to different associates - which took 1/2 an hour. Then tell me I cannot pay the bill with my credit card nor debit card because it was a Visa and needed to be a mastercard. I said "that is interesting, I have a Lexus credit card that is through Visa." Someone needs to investigate these "clowns". They are ripping consumers off.

I traded in my lease GS 350 for another car. Was never told I was responsible for excess miles. Got a bill two month later. Lexus dealers will tell you anything to sell you a car. Once you got the car they don't care anymore and that's when you get a bill. This is a new scam by Lexus. Be aware consumers. I'll no longer buy or lease a Lexus. This is an unfair practices. Watch out when you return your lease.
Lexus Financial Services Company Profile
Company Name:

Lexus

Website:

http://www.lexus.com/