Consumer Complaints and Reviews

We leased a RX350 for 27 months. This lease was prepaid and we were given 10,000 miles a year. I returned the car a few days before lease was up in not only perfect condition BUT we only put 4300 miles on it. Now, a month later I get a bill for $768.50. There are charging us $375.00 for excessive wear. Yep you read that correctly and $350.00 deposition fee. I will never lease from this company ever again... Bad business tactics and when you call 800 number they have no clue.

Lexus Financial lost a pay off payment for my leased car. After that was sorted, and they found the check, I was due a refund of $580.26. I called 4 times beginning in August to ask for that refund. Each time I was told a check was in "processing". Last week I was told by customer service that my check would be express mailed and if I didn't receive it by 9/23, I had to call back. Today, I learned that a check went out regular mail on 9/20. It's 9/27 and still no check. I am extremely disappointed with Lexus. It's obvious that my refund check and making an A+ customer happy is not a priority. After this lease, I will never lease a Lexus again.

I leased a vehicle and at the end of the lease we decided to pay off car and sell it. We have paid it off 45 days ago and LEXUS FINANCIAL has been holding our title hostage. They will not send it out. Worst company ever to deal with. They won't work with you or help you at all.

Over the last 15 years I have leased or purchased approximately 8 Toyota Camrys, and for the last three years my husband and I have EACH had one. In July I turned in one Camry and leased another. Not long after I began getting calls on my cell from a number not familiar to me, so I did not answer the phone. They did not leave any messages. Three weeks later, I finally answered and was told that the dealer had not paid off my previous Camry, that it was my responsibility to pay and that they had reported me to the credit bureaus. For more than 15 years, I have never missed a payment on any of my Toyotas, and now I have a ding on my credit. I asked why they hadn't left a message and they told me that they are not allowed to leave any kind of message, by law. I know this to be a lie. I called my dealer who took care of it. The calls finally ceased.
This month, I turned in another Camry and leased a new one. The calls are already starting. They tell me that it is not their responsibility to speak with the dealer, that it is mine, which does not seem like good customer service. They tell me that they can see that I turned in the car, but the dealer is not paying off the car. So, again, I call my dealer.
Two more phone calls have come in since I called the dealer. I try to explain everything again, without using any curse words - how I have been a loyal customer for 15 years, how I have never been late for a payment, and how I do not find this to be good customer service. And by the way, can't they go back and see my good record? In the middle of the second phone call today the young woman told me - "Oh, I see that the dealer has made a payment." "Well," I say, "isn't that something you should look at before you call me on my cell at work?" "Oh," she says, "We're not allowed to look at your report before we call you."
So, great job Toyota Lexus Financial. Your customer service is stunning. And I mean that with absolutely no part of my rational mind. You have terrible practices: You don't leave messages, you file credit reports on customers who have never missed a payment, you don't allow your employees to look up information prior to making a call and you don't communicate FIRST with the dealer. I will never, ever, ever buy another Toyota or Lexus. Which makes me sad, because I love the cars and I love my dealer. But you sure know how to drive away a loyal customer - pun intended.

I've used Lexus Financial Service for the past 5 years and always made all my payments early. I called LFS over a disagreement regarding mileage charges on a lease I had turned in when I purchased my new ES350 (also financed through LFS). I understand I am responsible for the over mileage charge & plan to pay it. I was very upset by the way I was talked to by their Operations Supervisor (Sara) - she was argumentative & talked down to me like I was trash. I got the contact info of their corporate office & ended the call as quickly as possible. Sadly, I agree with the other poor reviews & am moving the loan to my work credit union. In the event there is another issue I never want to have to contact them again.
How do I know I can trust these reviews about Lexus?
611,030 reviews on ConsumerAffairs are verified.
We require contact information to ensure our reviewers are real.
We use intelligent software that helps us maintain the integrity of reviews.
Our moderators read all reviews to verify quality and helpfulness.
For more information about reviews on ConsumerAffairs.com please visit our FAQ.

Hello, I have been dealing with Lexus financial for a week and still have no resolution. When I originally leased my vehicle I was told that my contract stated that my miles allotment was 15,000 miles per year for a two year term equating a total of 30,000 miles for the term. Recently, on July 20th, I contacted Lexus financial to confirm this. As I spoke to the first rep, I was informed that my lease is for a TOTAL of 15,000 for the two year term. That's 625 miles per month! That's basically good enough to drive to the pharmacy and back. After explaining to the representative that has to be a mistake or asking if I can I purchase more miles, she said we do not offer to buy more miles and you are responsible for the excess miles at 25 cents per mile and there's nothing they can do as I signed the contract.
Then I was transferred to a customer resolution specialist (his name of was Gentri) who then after some research said that my lease for 15,000 mile PER YEAR and the system is not reflecting the proper information and he will make the necessary changes which will take 2 days and he will notate the account for the changes. He assured me that changes will go through and not to worry! On July 22nd (two days later) I called and they said it has not been changed and the issue was forwarded to a higher department to make the changes and it will take another 24-48 hrs and I will get a phone call when the changes apply. On July 26th, I called again to follow up only to be told that the department that was suppose to make the change did not approve it and my lease agreement says 15,000 miles for the full term of the lease. No one called me to say it was not changed!
If I did not call myself to follow up how would I have known it was not approved?! If I gave the car back with 30,000 (15,000 per year x 2 years lease =30,000 miles) I would have $3750 in overage fees. The rep told me that she apologizes for the previous rep who gave me wrong information. I was then transferred to a supervisor (named Jovan) who also told me that she apologizes for the previous rep and their is nothing she can do. How is it that a consumer calls in to a financial customer service and be told the wrong information that would cost me thousands of dollars in fees and all I get is a "sorry"! Sorry doesn't cut it when it's costing me money!
I have been lied and deceived and no resolution from Lexus financial or Lexus customer satisfaction. Only suggestions I was given by Lexus was go to a dealership, which are all privately owned and see if they can do anything or just pay the overage fees myself at the end of the lease. NO HELP, NO SUPPORT. JUST LIES! THEY PROMISES ONE THING AND THEN THEY DON'T DELIVER.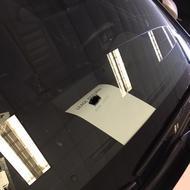 Hello, I leased a 2014 Lexus IS250 for 27 months. I returned the car in pristine condition 500 miles under my allowance of 22500 miles. When I returned the car the dealership told me that I will have to pay a $350 deposition and they will send a bill for it. I was aware of this fee as I had been told about it when leasing the car, no issue thus far. So after about a month and a half of not receiving any bills or follow ups I call LFS and the rep. told me that the dealership has decided to buy and flip the car, in such cases you do not have to pay the disposition fee. I was like wow awesome. So after about a month from my contact with LFS I get a surprise bill. $350 disposition fee and a $250 excessive wear and tear charge. I call LFS up immediately and explain the situation about my previous communication with their representative and they basically tell me "No you will have to pay the disposition fee and wrong info was given to you."
I asked about the $250 wear and tear charge and she tells me it's because of over mileage. I told her I returned the car 500 miles under my allowance (and I have proof, image attached) and she puts me on hold and comes back and says "No I'm sorry. It's for a dent." which the car had none; it did not even have a scratch (again I told her I have images of all around the card) and she puts me on hold again and comes back again saying "I'm sorry but the charge is for a problem with the right front tire!" Unbelievable!!! So after getting frustrated again she tells me "The department you need to talk to is closed right now and call them tomorrow." which I'm doing right now. Please read other reviews and decide for yourself, but I know I will be staying away from Lexus/Toyota for good (at least their financial services). Even if I buy I will go through my bank, not LFS/TFS.

We returned our IS250 2014 Lexus on time and after they did their inspection they sent us a bill for $2563.37!! I was beyond belief and was told that the bill was correct. I have since called 8 times and spoke to many different representatives. The only thing they did for me was deduct $55.00. After paying on time for 27 months and using the car for that time there were a few scratches and markings on the car but I made sure I got it fixed before I returned it. I did go over the mileage but was never told it would be $0.25 cents per mile so of course that charge was $1200.00. I was aware of the disposition fee of $350 and was not surprised but to my disbelief I am being charged for 2 BRAND NEW TIRES!!
The car was returned with 27,000 miles on it and I know that tires last more than that amount of time. I HAVE NEVER heard of anything like this and am so upset that I have to pay the bill or it will affect my credit! My parents and I have leased other cars in the past even from Toyota and never paid anywhere close to the amount they are demanding from me. I have already alerted friends and family that this is the way that LEXUS conducts their business and not to ever do business with them. They did give me a payment plan but it has to be paid in full in 5 months. I am also calling and writing a letter to the corporate office. I will never do business with Lexus again.

I am warning everyone about my experience with Lexus Financial Services. My car was turned into the dealership after my lease has ended. My wife leased a Lexus 350. Made every payment on time and money went out like clock out of our account, (Perfect). Today I received a bill for $371.00 for Disposition Fee. They did not inform us of these charges. They explained that a disposition fee is a charge for Lexus to dispose of the car after customer returns the car. That's fraud for charging a client after the agreement has ended. I will never lease a Lexus again and I will boycott their dealerships. They prey on women leasing cars. Shame on you Lexus.

On May 9th, 2016 a motorist ran a red light (cited) and totaled my 2013 ES350. Lexus Financial received the full end of lease payoff from my insurance company. Three months before the lease was up. I had made a one payment lease upfront for a 36 month leasing term. Lexus received their 100% of money due 3 months early. I lost three months of the lease period due to early termination. I believe Lexus should refund me the prepayment of 3 months, almost $2500.00.

I am also warning you about my experience with Lexus Financial Services. My car was turned into the dealership they required. I leased a wonderful, red, Lexus 350. It was showroom perfect and turned in almost 3 months early. I insisted that the Lexus representative looked over the car completely. I was proud that there was not a door ding on it! The lease was completely paid up! The mileage was way under the allowed amount. I talked to Lexus Financial Services and there was no mention of more costs.
Today two months later I get a bill for $694.16! Disposition Fee and excessive wear and tear! Believe me, I could have sold that car for more than $1,000 more than the buy out cost. They did not inform me of these charges at the time of the turn into the dealership of their choice. I would have kept the car and made money. Is there a Class Action suit to represent all of us who were and being overcharged? After 2 months, how can they prove excess wear and tear? They said they would send me a photo of someone's tire. They threatened to send a collection agency after me and wreck my credit!

Lexus financial services are ripping off their customers. I did a 26 month prepaid lease with Lexus. Turned the car in 3 months early, so Lexus not only got the car back with very low mileage, but was able to reap the benefits of me turning the prepaid car in early. The day I turned the car in I purchased another car at the same dealership. Two months later I receive a bill from Lexus Financial Services saying I owe them $350 for a disposition fee because I did not lease another car from them nor finance the new car with them. No one mentioned this fee when I leased the initial car... And to add insult to injury, I received this bill on 2/27/16 with a payment date of 3/14/16. Not even allowing a month to pay the bill.
I pleaded my case with Tustin Lexus dealership, Lexus Financial, and even called Lexus corporate. Corporate tried to get Lexus Financial service to waive this charge, but to no avail. Seems there is a total disconnect between dealership, corporate, and the rip off Financial Service Dept. So now I call to pay this "extortionistic" bill that said I could pay by phone with any credit or debt card. They put me on hold 4 times to transfer me to different associates - which took 1/2 an hour. Then tell me I cannot pay the bill with my credit card nor debit card because it was a Visa and needed to be a mastercard. I said "that is interesting, I have a Lexus credit card that is through Visa." Someone needs to investigate these "clowns". They are ripping consumers off.

I traded in my lease GS 350 for another car. Was never told I was responsible for excess miles. Got a bill two month later. Lexus dealers will tell you anything to sell you a car. Once you got the car they don't care anymore and that's when you get a bill. This is a new scam by Lexus. Be aware consumers. I'll no longer buy or lease a Lexus. This is an unfair practices. Watch out when you return your lease.

I was traveling in November 2015 and I mailed my check from overseas as I had no internet access from there. Lexus received the check 2 days late and decided to mark my credit report 30 days late which cost me 40 points overnight on my FICO rating. I have had 4 Lexus leases over the last 12 years. They promised a correction and a letter and they never did other than under the false pretext of having given me a courtesy correction over 16 months ago which I don't have a record of they reneged on their commitment. Then I had to deal with many ladies every one as rude and understanding as the other. It will be a pleasure to return this Lexus RX350 and never ever for the rest of my life to get a Lexus product. Considering my fidelity they should not have screwed me and they did and they are rude at LFS, the rudest ever in the service business with a rigid and cold and brutal approach that does not value fidelity.

I recently moved back to Canada from US, and decided to bring my ES 350 back to Canada. When I cross the border on 1/12/2016 I was told by border officer that I had to have the title before importing a vehicle to Canada. So I paid off the loan and changed my address on Lexus Financial Services website the same night, just want to get my car imported ASAP.
Then I contacted Lexus Financial Services the next Tuesday (1/16/2016 since Monday is a holiday), asking them when I could get my title. They told me about 15 days (something like that). During the phone call I cleared told them that I moved and have changed my address, and double checked with them that they knew I've changed my address.
Then I waited for almost 25 more days and heard nothing. I called their customer support asking where my title was. They told me California DMV would issue me the title but not them, and they had no idea where the title is. I then asked what the phone number is to reach DMV and who I should contact to get the status of my title. The customer representative told me he didn't know. I was so pissed off by their customer support. My car is now still parked somewhere near the border on the US side and I'm still paying for the parking every day.

My issue was finally resolved. Of course, in an ideal setting, it could have been resolved without having to go through this long lasting turmoil with LFS, but I am grateful at this point that it got resolved in both of our favors after all. What could be better than happy returning clients! Therefore, I updated my stars. I think LFS must consider revising their policies and making them more comprehensive for customers and trying to be a little "less-corporate".
Original Review
I contacted Lexus FS twice prior to returning my 2014 RX350 to Keyes dealership in Van Nuys (another HORRIBLE Lexus dealership). I specifically asked 2 questions: 1) whether they sell mileage at a discounted price (like BMW or Audi), 2) if they would waive my last 3 payments if I got another Lexus. Both times I was told they didn't sell discounted mileage, and I did qualify for payment waiver. So, based on what I was told, I went ahead and purchased another RX350, 2015 before I returned my old one.
Today I called them to let them know that I returned my vehicle on December 5, 2015 and to give them heads up. Well, here is the catch: I still had to make the last 3 payments because I did not purchase the 2nd vehicle at the time of returning the old one. Did anyone EVER mention this to me as a condition for a waiver? NO. I asked them to pull my previous 2 conversations and they told me that I did not ask a specific question so they gave a general answer to a general question. Moreover, I still have to pay $350.00 disposition fee even though I have a new Lexus because, once again, I did not obtain it at the same time of the return, add the over mileage. I am about to have a heart attack. This is a cheap shot by Lexus FS for a valued customer like me who got two Lexus vehicles, who has a credit score over 800, who never had a late payment.
I told them how could a dealership promise something they cannot keep? They told me they were not responsible for what dealerships promise or guarantee. I asked them how was that possible if the dealerships act from Lexus FS behalf and they should follow their guidelines? They said they do not answer for dealerships. They follow strict guidelines and policies. This is a total absurd. I am at a loss and so angry that I am going to seek legal advice as to how to return my new vehicle and simply NEVER deal with Lexus FS again. This is such a low-balling that I am speechless. I wish I read all the reviews here before I considered buying a Lexus. HORRIBLE, DISHONEST, MISGUIDING, AND CHEAP SHOTS...

I have been a customer since I leased my first ES300 for my wife in 1994. Since then I have leased and purchased 1 LS4xx, 2 GS350's, purchased a GS350, and 2 4Runners and 1 Rav-4. Last lease 2013. This company sure knows how to throw away loyal customers by hiding in the lease contract a $350.00+ tax return fee. I called the dealer who said that I had to pay Lexus Financial the fee, who is calling me constantly for a payment, and that unless I can prove with VIN numbers for all the cars I have had gotten new from Toyota and Lexus, they would not even begin to entertain refunding me the money. So Lexus/Toyota you have not only lost me, a 21 year customer, you have lost my entire family and I might add a few friends. We have told about this lack of customer loyalty on your part. No need to say more other than I am going to call LFS and pay the bill so you stop calling me and ding my credit.

I returned my leased car repaired. The company sold it at auction after they billed me for excessive damages. I submitted my repair receipt, they don't accept it. I complained to BBB, they ignored it & reported to collection.

I have leased three Lexus cars over the last 17 years. When I turned in the last one 2 months ago I was below my mileage allowance with no damage etc. Yesterday I got a bill for $350 disposition fee. Before I could lay the letter down from the mailbox I get a call from Customer Service (sure). They wanted to make sure I had received the bill and explain the charge. Why would this be necessary if it was a valid charge that had not been hidden in the paperwork? This has scam written all over it. This instantly upset me that they were so desperate to get my money that they pull such a cheap scam but beyond that the collection tactic was uncalled for.
After 3 leases I have never had a late payment, my credit score is in excess of 800. After explaining the charge and before getting my feedback the representative ask me when my check would be in the mail. Remember I just received the bill 2 hours prior and before I got home from work. When I expressed my displeasure she once again explained the charge and ask when my check would be in the mail. I once again gave the same response to get the 3rd verse. This is when I ask for supervisor, got 4th verse. I will never buy another Lexus or Toyota product again and will relay this message to anyone who will listen.

I bought a Lexus in late May. First payment was due sometime in July. On July 6 I went in to my account and saw that the payment was due May 22, not June. I immediately went online to the Lexus Financial website and paid the payment. I also sent them a message requesting assistance on setting up automatic payments. I then set up automatic payments, or so I thought.
On July 24, I received a late night call from Lexus Financial stating that I had an account past due for more than one month, so they had placed a mark against my credit and were requesting payment. I told them I made a payment on July 6, but they said that the bank could not find the account, so the payment was declined. Lexus did not notify me by email or phone or letter. They said they telephoned me, but left no message when I did not answer. This is for my "security."
On July 24, I made two payments to be withdrawn from my bank account. Yet their website still says payment is still overdue. I have tried to call them repeatedly. Unbelievably, after holding for more than 6 minutes on one call, and 8 minutes on the next, the line is simply disconnected by Lexus. The third call they simply state on their recording that they are "unable to take your call."
How is one to do business with a company that has such poor customer service that one cannot contact them in order to make a payment? This is unbelievably short-sighted of this company. I was also told to write a letter to appeal the negative mark against my credit which was reported by these jerks to the credit agencies. I can imagine how this company will simply trash all mailed correspondence, because they have no "customer service." DO NOT DO BUSINESS WITH THIS COMPANY!!! I wish that I had used my credit union. I would have had no such problems.

Before I returned my leased 350ES Lexus back to the dealer, I showed the car to a reputable body shop for inspection, and I was told the car had a few small scratches and I probably would not be charged for anything at all. A couple months after returning the car back, I received a bill of $1,719.56 for wear and tear costs. I called the Lexus Financial officers twice and complained about this outrageous bill. I faxed a letter to the FAX number I was provided complaining about the amount with a check for $656.56 which I thought was more than enough to cover the cost of the scratches. The check was cashed and I did not receive any response, no calls or letters for over three months. Then, to my surprise I received a letter from a collecting agency claiming for the rest of the money ($1,063.38)! What an awful customer service!!

I was given prices they would give me for trade in for my two Lexus. A week later they told me I owed them 13k for damaged frames that the insurance inspectors had not found. Then they would not help the inspectors with the location of the cars, and I paid $13K too much. Take a lawyer along when you deal with ** at Lexus of Santa Fe. Up till this, I had really enjoyed Lexus vehicles! I still trust ** there. Even my lawyer couldn't help.

My husband I both purchased a Lexus on the same day in September of 2013. When we purchased the cars, we were living in Georgia. In May we relocated to Florida. The closest dealership is over 150 miles away in Mobile. Last week, my car wouldn't start. Roadside assistance came and said it wasn't the battery so the car would need to be towed to Mobile. I called roadside assistance again and requested that the vehicle be towed, which required an authorization.
I asked that the rep call the Mobile Lexus location to request the authorization and he preceded to add a service rep from the dealership onto our call. He told me he would have the car towed but it that it would require a corporate authorization for a tow back. I also asked for a loaner and was declined, but he did say to get an Enterprise rental and they would attempt a refund. I did without a car, not confident that I would be reimbursed, and waited for my car to be repaired. The dealership called once the repair was completed and told me that Lexus Corporate denied the reimbursement for the tow but they, as the dealership would pay for it without payment from me.
Although the Mobile, Alabama dealer was courteous, my fear is what happens in the future. If we keep our vehicles through our lease, one of the two is surely to breakdown. I want resolution in writing that Lexus will tow, repair and reimburse for rental through the life of our lease. We leased two Lexus vehicles, over $100,000, in one day. We should not be penalized just because Lexus doesn't have procedures or better yet, a dealership closer to us. I am requesting a call from Corporate. I am not a complainer, just want resolution after spending for a luxury car and getting non-luxury service. I have owned many Mercedes and BMWs and never had these issues. I am the best cheerleader when happy with my service.

I would like to express my frustration and utter disappointment with Lexus Financials. I called a month ago to check on the process to sell the vehicle that they have a lien on, the customer rep explain based on his believe (they don't have a written procedure for that) and the procedure sounded very long and almost impossible to get the vehicle to sell to a private party if the vehicle is not paid off at the point of private sale. So I decided to pay off the vehicle and get the title, especially when the customer service informed me the process will take from 10 days to 30 days for me to receive.
I proceeded and sent the payment overnight to expedite the payment (cashier check). However, though they got the check and cashed it out on July 3, the title has yet to be mail out to me. I called them today (July 28) and they said, it will take up to 2 months to receive, that a total of 3 months after I paid off the vehicle. I see Lexus/Toyota financial holding the vehicle "Legally" all this time and they should be responsible for the depreciation especially when I got several offers to buy the vehicle but can't proceed because of the missing title. They have basically taken my money to pay off the vehicle and refuse to release my vehicle. Based on above frustrations and poor efficiency in their system, I give Lexus/Toyota financial process and management a ZERO star if that possible. However the customer service rep were polite and tried to help but there is nothing they can do since there is no efficiency in their system and my situation is left unresolved.

I have been charged late fee for no fault of mine. The dealership told us to put a date for the payment and I schedule online payment for that date. They kept charging me penalties for late payments. When I went to change the date online, I kept getting the message----you cannot change the date as the recurring payment is already scheduled. The supervisors were also of no help and one of them was actually rude. I was told that I would get a call from another supervisor, which never happened. Looks like way to make money..............

I bought an RX350 in 2011 and had to trade it in in June of 2013 (my tandem garage did not fit the SUV). My trade-in paid off Lexus the second week of July 2013. I called Lexus informing them of the payoff the beginning of July and of my change of address and they informed me that I was to receive a refund. I called again towards the end of July and they informed me that the check they said was mailed out July 9th was not sent out because of address change. I was told that another check was mailed out on July 24th. On August 9th, I called again to inform them I have not received the check. A representative told me that they were going to send a check for 2-day delivery. It is now Aug 16 and I have not received the check. I called Lexus Financial again and they told me that the check was cashed on July 31st.
SERIOUSLY????? I am convinced that Lexus Financial Services has no credibility whatsoever and they just don't want to mail the refund check. Their excuse was that the checks were returned (because I moved). I paid off a Toyota car at the same time. I got my refund back from them mailed to my old address (I notified USPS about my move, hence, they are forwarding my mails to my new address). I discourage ALL my friends to purchase Lexus cars because of this issue. EVERYONE: PURCHASE FROM BMW. Warranty covers everything. LEXUS charges $200 for oil change. BMW DOES NOT and the first time I had my service done, I left my iPod in my SUV and their maintenance people stole it!
Well, BBB will be informed as well.

When I first got my new Lexus loan on my new Lexus in November of 2012, I asked that the bill be sent to my business address. They sent it to my house. I changed the address 5 times and they still sent it to the house. Finally, they changed it, but got the address wrong. They called when I did not pay for 31 days and acted like I was a deadbeat instead of acknowledging that they are incompetent. After hanging up on the bill collector who was rude and condescending, I called and got an individual who did not really speak English. I asked for someone who did, but no. After repeating the address 5 times and wasting more of my time, I thought she had it. I got the bill 4 or 5 days later and sent the check in that day. 2 days after finally getting a bill from these clowns they called again. No one should deal with these incompetents. I will not ever again borrow from Lexus Financial.

I browsed online then went to my nearest Lexus dealership. The salesman was so horrible. I told him I was interested in the black CT. He said they're going through CT's Cadillac? Really? Besides that, I made a fair offer and he laughed. He said they don't take one dollar off. What? He then put up a silly, flashy web page that said, "Lexus #1." He said, "See? We're #1." I guess the pre-owned dealers are allowed to be extremely rude. Thanks David at Sewell. I'll go to Park Place and buy new.

I leased a car through Lexus Financial Services. I paid all of my payments on time for three years. I returned the car, asked the dealer if there was anything else, and they said no. Two years later, a collection agency contacted me and told me that I owe Lexus Financial $800+ for wear and tear on the vehicle and that the account was in collections. I was very surprised. This was the first I had heard of the issue, but I paid the agency immediately. A month later, I got a major negative on my credit report. I contacted Lexus Financial explaining the situation and asking them to take the negative off of my credit report and they have not only refused, but they are saying they will not continue to review my case. There is no phone number to contact anyone and there is no name on any of their correspondence. This seems like a simple thing to fix, yet they are refusing. Do not deal with these people. Find another source of auto financing.

I had selected a single payment, then decided to set up a recurring payment and cancelled the single payment. The balance in my account is only for the amount(s) of payments, plus $500. LFC caused a $34 charge to my account and affected my credit status. We really enjoy our Lexus, but have now had two separate incidents with the dealership and now from Nicole of Customer Service, who I contacted on 7/12/10 at 4:30 pm PST about LFS deducting two payments from my checking account at Chase Bank on 6/28/10.
We wanted a brand new ES350 the next day after the purchase of the 2007 vehicle, but the dealership refused to do so. We were planning on purchasing a brand new ES or LS in 2013, but now this incident with Nicole and the salespeople at Santa Monica Lexus have turned us completely off from any further Lexus purchases. We're extremely disappointed with the service we've received from the dealership as well as LFS.
Lexus Financial Services Company Profile
Company Name:

Lexus

Website:

http://www.lexus.com/