Find the Best Movers in Los Angeles, CA

Top 13 Los Angeles Moving Companies

Accredited Partner

Colonial Van Lines
Read 1,586 Reviews

Offers long-distance moving and storage. Includes packing and assembly/disassembly in estimate. Requires a deposit of almost 50%. Charges about $4,000 for two-bedroom interstate moves. Has Colonial Cubes moving container option.

Get a Quote

Accredited Partner

United Nation Van Lines
Read 28 Reviews

Offers long-distance moving and commercial and corporate relocations. Storage and packing available. Serves the continental U.S. Charges between $2,500 and $5,000 for a two-bedroom move from Philadelphia to Kansas City.

Get a Quote
Adept Moving
Read 60 Reviews

Offers flexible moving services in Los Angeles and the surrounding counties. Uses specialty equipment to move oversize belongings like pianos and pool tables. Fully licensed and insured.

Air 1 Moving & Storage
Read Author Review

Manages major moves from interstate to international, with a service area as far south as San Diego and as far north as San Francisco. Experienced in artwork and art installation moves. Local moving services also available.

Excalibur Moving Company
Read Author Review

Develops a customized plan on how best to protect your home and items locally or long-distance. Extra services include antique-handling and fine art moves, as well as an Insured and temperature-controlled storage facility.

NorthStar Movers
Read Author Review

Handles local, long-distance and international moves for both residential and commercial addresses. Ask about their luxury packages for pet care, home organization, childcare and car transport — boxes and supplies upon request.

Pro Express Moving
Read Author Review

Specializes in full-services moves so you don't have to lift a finger, and it all starts with packing. Local and long-distance transport and storage solutions for a day, week, or as long as you need.

Prodigy Moving & Storage
Read Author Review

Helps with both local and long-distance moves for residents from San Diego to Sacramento. Moves are charged an hourly rate, and there is no extra charge for stairs, elevators or long carry. Pack yourself or let them do it for you.

Pure Moving & Storage
Read Author Review

Handles residential, commercial and long-distance moves. Next-day delivery available on long-distance moves with no crew change. Rates start at $85/hour, with no extra fees for stairs, narrow hallways or long walk distances.

Simple Moving
Read Author Review

Provides full-service local and long-distance relocations and fast delivery services, including handling of large and delicate items. Can help with packing, unpacking, crating and storage. Pricing starts at $89/hour.

Top Movers Global
Read Author Review

Relocates businesses and homes and provides a dedicated moving consultant to guide you through the entire process. Provides fragile-item crating. Free on-site, itemized quotes available. Labor-only services also available.

Town Moving
Read Author Review

Manages loading, unloading, packing and storage services. Trained for piano moves and large-item hoisting for when items won't fit through your entryway. Third-party appliance and cleaning services available upon request.

Z Movers Moving Company
Read Author Review

A local moving company dedicated to living out the golden rule through their service. Services throughout Southern California from Los Angeles to San Diego. Green-certified with Green ECO box rentals.

Finding the best Los Angeles moving company
Moving companies offer a host of different services from simple, labor-only moves to full-service moves. Before you start looking for a mover, you'll need to ask yourself a few questions to identify what kind of help you need. 
How many items are you moving? Lots of people live modestly in Los Angeles by necessity due to the high cost of living. Those in studios or one-bedrooms are rewarded with a smaller total moving cost. However, those in the elite areas that need to move more items understandably pay more. 
Are you moving locally, interstate, or internationally? Local moves are generally charged by the hour and can be done fairly quickly and affordably. Long-distance moves may be charged a flat rate, by the pound or by the mile.
Are you a hands-on or hands-off kind of person?  While hiring a full-service mover to pack, transport and unpack is an appealing option, you can save money by hiring labor-only moves. This means all your stuff has to be packed before the movers arrive. 
Hiring a licensed mover in Los Angeles 
California is one of 38 states that require movers have a valid USDOT number to perform intrastate movers. Before hiring a long-distance mover, we recommend you visit the California Public Utilities Commission website to look up the company's license number. This ensures they're licensed in good standing with the state. When interviewing companies and getting quotes, ask about their USDOT number and what insurance they hold or offer to you as a customer. 
How much does it cost to move to LA?
Moving to Los Angeles can cost anywhere from a few hundred dollars to several thousand. Living in the heart of southern California is an attractive prospect for many. If you're thinking of making a cross-country move to the golden state, where you start from will have the biggest impact on cost. Long-distance moving companies generally charge by the mile and by weight, so if you can downsize your belongings before you make the move, you may be able to save some money. 
Average cost to move to a 1-bedroom apartment in Los Angeles
| Starting City | Distance | Average Cost |
| --- | --- | --- |
| New York, New York | 2,789 miles | $3,342 |
| Dallas, Texas | 1,436 miles | $2,327 |
| Phoenix, Arizona | 372 miles | $1,529 |
How much does it cost to move in Los Angeles?
The average cost of moving in Los Angeles is around $660 for a two-bedroom local move. Most movers charge by the man and by the hour. For example, using two movers for three hours is probably less expensive than hiring four movers for three hours. 
Factors that affect moving costs in Los Angeles
Extra services: Moving companies may charge fees for additional services like packing and unpacking, or assembling and disassembling furniture.
Location inconveniences:  Stairs, narrow entries, tight hallways or a long walking distance from parking to your front door can all drive up the cost of your move. It's a good idea to have a mover come to an on-site estimate so you can be fully informed of these charges in advance.
Celebrity treatment:  Some Los Angeles moving services can go above and beyond, providing full-service move with special accommodations and luxury packages. These packages may include dog sitters or cleaning services.
Los Angeles is a vast city where no two neighborhoods are the same. When moving in or out of Los Angeles County, the area you're in may affect your moving experience and total cost. For example, a house Pasadena may have fewer obstacles than a loft in downtown.
In most areas, the time of year can play a factor in cost. The mild temperatures of spring or fall can be a movers busy season, making it harder or more expensive to book during these times. You may also want to avoid moving in the dead of summer for your own comfort.
Thank you, you have successfully subscribed to our newsletter!
Los Angeles moving company information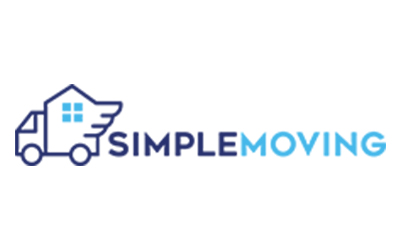 Simple Moving is a Los Angeles-based service that aims to provide a stress-free moving experience. The company is fully licensed, insured, and can move locally or long distances. Their goal is to provide excellent customer service, fast deliveries and positive experience to all of their customers. Pricing ranges from $89 an hour to $149 an hour, depending on the number of crew members.
Website: simplemoving.us
Address: 9696 Culver Blvd, Culver City, CA, USA
Phone Number: (888) 588-4118
Hours of operation: Mon - Sun: 8am - 8pm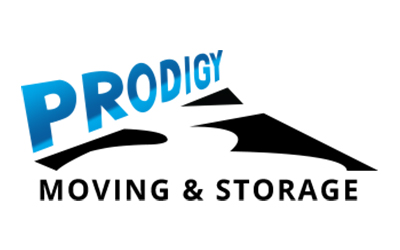 Prodigy Moving and Storage is a Los Angeles-based moving and storage company that prides itself on being the best at what they do. They can provide residential and commercial moving services, as well as local and long-distance moving services. They even specialize in short notice and emergency moving. For pricing, you can request an estimate.
Website: prodigymovingandstorage.com
Address: 601 S Figueroa St, Los Angeles, CA 90017
Phone Number: (800) 239-4675
Hours of operation: Mon - Fri: 9am - 5pm; Sat: 10am - 2pm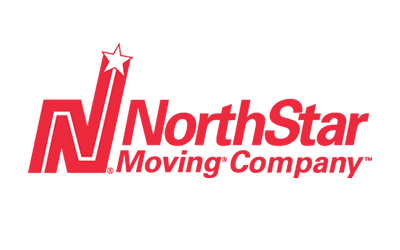 NorthStar Movers provides a moving experience catered to you from every angle. From basic services to luxury moving employed by celebrities and heads of state, it can do it all. The company even uses eco-friendly biodiesel trucks. Request an estimate to get accurate pricing for your move.
Website: northstarmoving.com
Address: 633 W 5th St 26th Floor, Los Angeles, CA 90071
Phone Number: (213) 622-7767
Hours of operation: Mon - Fri: 9am - 5pm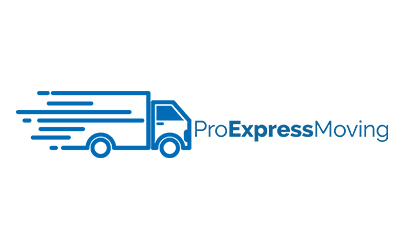 Pro Express Moving is a premier packing, moving and storage company based in the Los Angeles area. They are insured and bonded, so when you move with them, you have a quality guarantee. They also offer same-day moving. You can receive a quote with a phone call.
Website: proexpressmoving.com
Address: 820 Garland Ave Los Angeles CA 90017
Phone Number: (213) 326-7666
Hours of operation: Mon - Fri: 9am - 5pm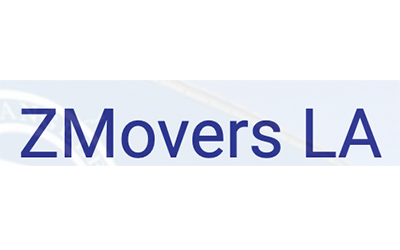 Z Movers is a Los Angeles-based company that prides itself on being full-service movers. They accommodate all your needs and even aid you with organizing your interior design. Estimates available for accurate pricing on your move.
Website: www.zmoversla.com
Address: 367 N Curson Ave Suite #1, Los Angeles, CA 90036
Phone Number: (800) 561-1583
Hours of operation: Mon - Fri: 8am - 5pm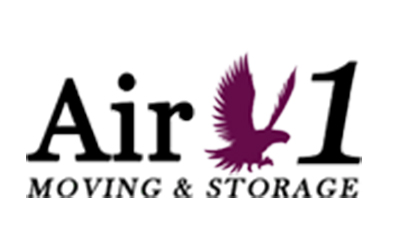 Air 1 Moving and Storage has been operating in the Los Angeles area for over 20 years. They offer a variety of services, including local, interstate, and international moving. All of this is done in the swiftest, most pain-free way possible. Call for a quote — representatives are available 24/7.
Website: www.air1moving.com
Address: 11255 Vanowen St North Hollywood CA 91605
Phone Number: (818) 753-6870
Hours of operation: Mon - Fri: 9am - 10pm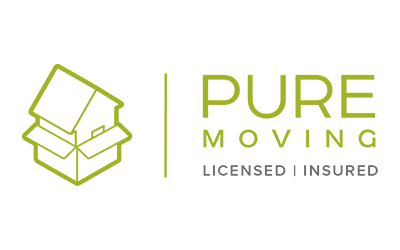 Pure Moving and Storage is a Los Angeles-based moving service that handles upwards of 5,000 customers a year. The company always puts customers first and makes a point of having no hidden fees and delivering as promised. Pricing ranges from $85-$145 an hour.
Website: puremovers.com
Address: 1601 N Gower St #205, Los Angeles, CA 90028
Phone Number: (800) 816-5121
Hours of operation: Mon - Fri: 9am - 5pm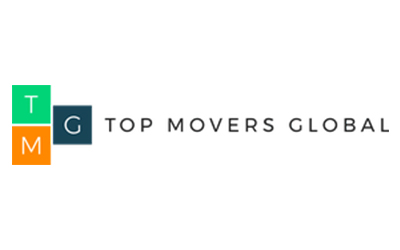 Top Movers Global can render services throughout the state of California. They strive to provide the most hassle-free experience at the lowest price possible. They are highly reviewed and makes sure to provide you with a detailed, itemized quote for any service offered. Pricing ranges from $89 an hour to $149 an hour.
Website: topmoversglobal.com
Address: 9004 Archibald Ave Rancho Cucamonga CA 91730
Phone Number: (818) 760-5225
Hours of operation: Mon - Fri: 9am - 5pm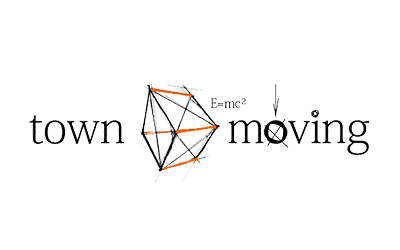 Town Moving was founded after their owner saw a need for a polite and respectful moving company in his local area. The company is young and runs a small, dedicated crew of movers in the Los Angeles area. It is licensed, insured and bonded, so each customer gets an unmatched quality guarantee. Online quotes available
Website: townmoving.com
Address: 1762 Tamarind Ave #308, Los Angeles CA 90028
Phone Number: (323) 963-5300
Hours of operation: Mon - Fri: 9am - 5pm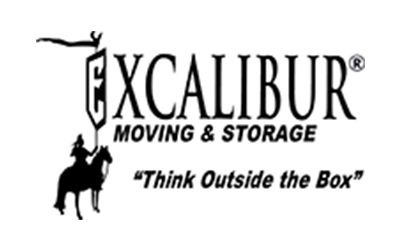 Excalibur Moving Company takes an itemized list of everything in your household that needs to be moved, then comes up with an individualistic game plan for optimal time management and navigation. They also offer storage services. You can get a fast and free quote online or over the phone.
Website: excaliburmovers.com
Address: 9644 Lurline Ave, Chatsworth CA 91311
Phone Number: (877) 557-7777
Hours of operation: Mon - Fri: 9am - 5pm
You're signed up
We'll start sending you the news you need delivered straight to you. We value your privacy. Unsubscribe easily.