Find the Best Home Security Systems in San Antonio, TX
Security systems keep your family and property safe by deterring home invasions and calling the authorities when necessary. We put together this list of the best home security companies in San Antonio so that you can protect your loved ones and feel secure in your home.
Top 11 San Antonio Home Alarm Companies

Vivint Smart Home
Read 21,362 Reviews

Offers home security and smart home automation packages. Includes 24/7 monitoring in all plans. Requires professional installation. System costs vary based on the equipment you select. $0 activation fee.

Get a Quote

Call Now Toll Free

(833) 830-7970

Brinks Home Security™
Read 4,535 Reviews

Partners with Nest Secure to offer professionally monitored security systems. Works on cellular and Wi-Fi connections. Optional installation services. 30-day trial period and two-year limited warranty.

Link Interactive
Read 2,028 Reviews

Offers 100% cellular home alarm systems with professional monitoring. Plans cost $30.99 to $44.99 per month. Contract terms are one to three years. Requires DIY installation. Offers 30-day money-back guarantee.

Central Security
Read Author Review

Reprograms alarm systems from other service providers for free. Performs home security consultations. Has Five-Diamond certification from The Monitoring Association.

Chat with a ConsumerAffairs decision guide

Live agent
Friendly Security
Read Author Review

Provides wireless fire detection, alarm monitoring and surveillance services. Lets customers watch their cameras live or continuously records footage. Sells doorbell cameras.

Chat with a ConsumerAffairs decision guide

Live agent
Hawk Security Services
Read Author Review

Offers products for home security, smart home automation, fire prevention, flood protection and business security. Provides $150 account credits for military personnel.

Chat with a ConsumerAffairs decision guide

Live agent
IPView Security Systems
Read Author Review

Installs standard and high-definition security cameras for homes and businesses. Offers alarm monitoring starting at $20 per month. Has dispatchers available 24/7.

Chat with a ConsumerAffairs decision guide

Live agent
LAW Security
Read Author Review

Provides homes and businesses with professional security services, smart home automation and smartphone TV and stereo controls. Offers a range of packages from basic home security systems to UL-certified, high-security systems.

Chat with a ConsumerAffairs decision guide

Live agent
San Antonio Alarm Company
Read Author Review

Offers security, surveillance and fire alarm systems along with access control for residential and commercial buildings. Provides free security consultations and online quotes. Holds private security and fire alarm licenses.

Chat with a ConsumerAffairs decision guide

Live agent
Protect America
Read 2,642 Reviews

Monitored plans start at $19.99/month plus a one-time $19.95 activation fee. Systems require DIY installation and 36-month contract. Available equipment includes Z-Wave hubs, smart locks, glass-break sensors and wireless cameras.

Out Of Business

Chat with a ConsumerAffairs decision guide

Live agent

Based on annual crime rates, San Antonio is more dangerous than 96% of U.S. cities.
San Antonio vs. U.S. crime rate (per 1,000 residents)
| | Violent crime | Property crime | Total crime |
| --- | --- | --- | --- |
| San Antonio | 7.14 | 49.01 | 56.15 |
| United States | 3.94 | 23.61 | 27.55 |
The San Antonio neighborhoods with the worst crime rates include United Homeowners and Jefferson Heights, while a few of the safest areas are Alamo Heights and Stone Oak. Regardless of where you live, though, you can increase your home's security by installing alarm systems from the best home security companies in San Antonio.
Average cost of home alarm systems in San Antonio, TX
Home security systems in San Antonio usually cost anywhere from $200 to $1,500, plus monitoring fees of $10 to $35 per month. Equipment is generally the most significant part of this expense, but some security companies give away keypads, sensors and alarms for free when you sign up for monitoring. Some San Antonio homeowners choose unmonitored alarm systems to save on monthly monitoring fees.
Installation costs vary based on what type of system you have:
Wired security systems have higher installation costs because of the extra work involved. However, they are generally more reliable.
Wireless systems are usually simple enough that you can install your own if you want to avoid installation fees. Unfortunately, these systems are often dependent on your home's Wi-Fi signal.
Registering home security systems in San Antonio, TX
San Antonio residents with security systems must obtain a permit from the city. The standard residential fee for new permits or renewals is $40, but people older than 65 older pay $30. Commercial permits cost $100 each. If you fail to obtain a permit and your alarm alerts the police, you'll pay $75 to $125 in a fine, depending on if it's a residential or business alarm.
San Antonio has a detailed false alarm fine schedule to deter people from abusing their security systems.
| False alarms in 12 months | Cost with a permit |
| --- | --- |
| 1 - 3 | No fee |
| 4 - 5 | $50 each |
| 6 - 7 | $75 each |
| 8+ | $100 each |
Choosing a San Antonio home security system
Narrow your choices for a home alarm system in San Antonio by:
Asking family and friends for recommendations
Reading reviews
Gathering quotes
Comparing product offerings
Make sure your chosen security company is licensed to install security systems and fire alarms. Many of the best security companies in San Antonio are also part of industry associations, such as the Texas Burglar and Fire Alarm Association. Membership in these organizations is a sign that the company adheres to a set of standards and maintains a good reputation in the industry.
Also, consider whether your home already has a security system. Older homes in historic neighborhoods, like Monticello Park and Dignowity Hill, may have existing wired security systems. In these cases, rather than installing a completely new system, some security companies in San Antonio can upgrade and reprogram these alarms. This potentially saves you money and does less harm to your home's structure.
San Antonio home security FAQ
How can I get commercial security systems in San Antonio?

Almost all of the security companies on our list provide commercial alarm monitoring in San Antonio. Commercial security systems tend to be more complex and address different threats than residential systems.

What is home alarm monitoring?

Monitoring services connect your alarm system to a dispatch center that calls the authorities when a threat is detected. Unmonitored systems are cheaper, but you have to call 911 yourself during an emergency.

What is typically included in a San Antonio home security system?

Most home security systems include smoke alarms, fire alarms, burglar alarms and sensors for windows, doors and glass breaks. If you want optional features, including surveillance cameras or smart home automation, expect to pay more.

What is a CCTV system?

Closed-circuit television systems capture, transmit and record surveillance footage using input from a network of security cameras.
San Antonio emergency resources
San Antonio residents looking for more information on how to deal with crime should look into the following resources:
Thank you, you have successfully subscribed to our newsletter!
San Antonio home alarm company information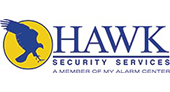 Hawk Security Services uses a wireless security system that protects your home and family without leaving holes in your walls. Hawk provides products for smart home automation, fire prevention, flood protection and residential and commercial security. The company's mission to make neighborhoods safer extends to its scholarship program, which offers $1,000 toward tuition for those studying law, law enforcement, criminal justice or a related field.
Address: 4216 Thousand Oaks, Ste. 101, San Antonio, TX 78217
Phone: (210) 822-8941
Hours: M - Sat: 8am - 8pm
Website: hawksecurity.com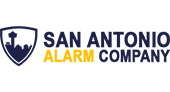 San Antonio Alarm Company provides custom-designed security and surveillance systems to keep San Antonians safe. Its wireless security system packages start as low as $350, and its optional monitoring services start at $39 a month with no contracts.
Address: 16256 San Pedro Ave., San Antonio, TX 78232
Phone: (210) 701-4113
Hours: M - F: 9am - 6pm; Sat: 10am - 4pm
Website: sanantonioalarmcompany.com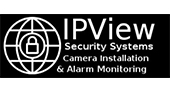 IPView Security Systems makes it easy to differentiate visitors and intruders with its home security cameras. The company either installs a new security system in your home or upgrades an existing one. IPView CCTV systems have internal wiring and the ability to store footage locally or remotely.
Address: 6834 Indian Lake Drive, San Antonio, TX 78244
Phone: (210) 672-5942
Hours: M - Sat: 8am - 5pm
Website: ipviewsecurityusa.com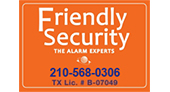 With Friendly Security, your alarm system doesn't need to be armed to give you alerts, and you can even set custom notifications for different events, like your kids coming home. Unique user codes keep Friendly's system secure and convenient for multiple users while letting you control access to your home.
Address: 8000 Frontage Road, Ste. 600, San Antonio, TX 78230
Phone: (210) 568-0306
Hours: M - Sun: 8am - 8pm
Website: friendlysecurity.com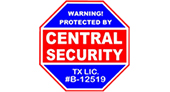 Central Security stands out from local competitors by offering low prices, a 100% money-back guarantee on its security systems and no long-term contracts. Eagle Eye Networks, another local San Antonio business, provides Central Security's video surveillance systems.
Address: 730 Lovera Blvd., Ste. 3, San Antonio, TX 78212
Phone: (210) 910-6200
Hours: M - F: 8am - 8pm
Website: centralsecuritysanantonio.com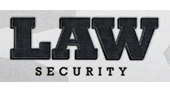 LAW Security is a home security service provider that offers everything from basic alarms to custom-designed, high-end security systems. Its basic security systems include sensors for three perimeter doors, one motion detector, one control panel with a keypad and a backup power supply.
Address: 12027 Huebner Road, San Antonio, TX 78230
Phone: (210) 340-0306
Hours: M - F: 9am - 5pm
Website: lawsecurity.com
You're signed up
We'll start sending you the news you need delivered straight to you. We value your privacy. Unsubscribe easily.
Comparing
×