For nearly 50 years, Vector Security has been a premier provider of intelligent security solutions tailored to the needs of the customer. Headquartered in Pittsburgh, the company offers a full suite of electronic security services for residential, business and national account customers across North America and the Caribbean through a network of branches, authorized dealers and their ADS Security division. The Vector Security Networks division offers customized physical security and managed network services to multi-site commercial customers. Vector Security is a sister company of the Philadelphia Contributionship, a mutual insurance company founded in 1752, and currently provides cost-effective, technology-based security and automation solutions to nearly 386,000 homes and businesses across 58 branch locations.
Vector Security Gallery (6)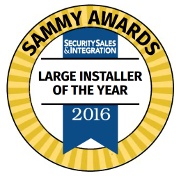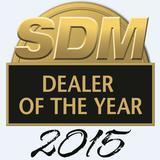 View More
View More
BOTTOM LINE
Vector Security offers three plans with varying levels of technology. Although the cancellation process is not ideal, their excellent warranty and home automation support are huge positives.
PROS
Support for home automation
System relocation option
SecureCare warranty
CONS
Strict cancellation policy
​
Top Vector Security Reviews
Lawrence of Red Oak, TX
Verified Reviewer Verified Buyer
Great service, technician is always patient and wants to do a great job each time he services my home, and he always does!! Technician is always on time and very professional, always satisfied with his work.
Read full review
Travis of Cortland, OH
Verified Reviewer Verified Buyer
Equipment [is] easy to use and looks great. Highly recommend. Camera very clear picture. My installer and rep was very helpful and went out of their way for us. Happy happy happy.
Read full review
What is Vector Security?
Vector's basic package starts at $39.95 a month and each package, even the most basic, includes a SecureCare warranty that covers equipment replacement and service repairs at no extra cost. Vector also offers a SecureCare Plus package that provides the same benefits as the SecureCare warranty, plus free installation if you relocate, free inspections every other year, and free battery replacements. Vector Security will install your system for you. You can use mobile devices to access live video surveillance.
How does Vector Security work?
You can sign up for Vector Security by calling to schedule an appointment or by ordering online. A Vector home security representative will set up a time to come and install the system for you. To prevent voiding the warranty on equipment, a Vector technician will need to install any further updates. Vector Security professionally monitors each system and offers contracts ranging from 36 to 60 months.
Vector Security prices
The Basic Security plan is $39.95/mo, the Home Automation plan is $49.95/mo, and the Connected Home plan is $69.95/mo, meaning Vector Security cost is about average compared to other home security companies. Unfortunately, Vector Security pricing for equipment is not available on their website, so you'll have to contact them to learn more.
Vector Security packages
Vector Security has three packages: the Basic Security, Home Automation and the Connected Home Package. The Basic Security is just what it sounds like — the simplest and most affordable plan from Vector. Both the Home Automation and Connected Home Package offer smart home support and integration. The Connected Home Package is the most extensive package and comes with additional equipment.
| | | | |
| --- | --- | --- | --- |
|   | Basic Security | Home Automation | Connected Home Package |
| Professional installation | | | |
| SecureCare warranty | | | |
| Wireless control panel | | | |
| 3 door and window sensors | | | |
| Motion detector | | | |
| Appliance and light modules | | | |
| Mobile integration | | | |
| Home automation support | | | |
| Indoor camera | | | |
| Smart thermostat | | | |
| Door lock | | | |
| | | | | | | | | | | | |
| --- | --- | --- | --- | --- | --- | --- | --- | --- | --- | --- | --- |
| Basic Security | | | | | | | | | | | |
| Home Automation | | | | | | | | | | | |
| Connected Home Package | | | | | | | | | | | |
Vector Security equipment
As with many other home security companies, 2GIG makes Vector Security's equipment. The 12-point false alarm reduction works to reduce the number of times a non-emergency is reported as an emergency. To learn more about the pricing on Vector Security's equipment, it's best to contact Vector Security over the phone and request a quote. Some of Vector's equipment includes:
Door sensors
Window sensors
Flood detection
Indoor and outdoor cameras
Doorbell cameras
Tilt and pan cameras
Live surveillance
Event-triggered surveillance
Carbon monoxide detection
Panic button
Medical alert
Vector also has several home automation options if you purchase the Home Automation plan or the Connected Home Package. You can manage the system using the Alarm.com app, Google Home or Amazon Alexa. Features include:
Event-triggered automation
Thermostat control
Lighting control
Appliance control
Electronic door locks
Vector Security FAQ
Where is Vector Security available?

Vector Security locations are chiefly in the eastern United States. Vector Security is available in:

Alabama
Connecticut
Delaware
Florida
Georgia
Indiana
Kentucky
Louisiana
Maryland
Massachusetts
Mississippi
New Hampshire
New Jersey
New York
North Carolina
Ohio
Pennsylvania
South Carolina
Tennessee
Texas
Virginia
West Virginia

Is Vector Security compatible with the Amazon Echo?

Yes, you can integrate Vector Security with the Amazon Echo, allowing you to use voice commands to control your security system. Vector is also compatible with Google Home and Z-Wave.

How do I cancel Vector Security?

Admittedly, c

anceling a Vector home security system is a hassle. You must send a Vector security cancellation letter notifying them of your decision. If you want to cancel before the 36-month contract is up, you still have to pay 100% of your unpaid balance.

Is there a Vector Security app?

Yes, there are Vector Security apps for Apple and Android that let you control and monitor your system from your smartphone.
Do we recommend Vector Security?
We recommend Vector Security for their smart home automation systems, great warranty, and free installation if you relocate. They also have a solid lineup of equipment. The most common drawback mentioned in Vector Security reviews is the cancelation policy, which could be more lenient; however, as a whole, we still enthusiastically support their home alarm systems.
A link has directed you to this review. Its location on this page may change next time you visit.
This review is featured by Vector Security
Kris of Canfiled, OH Verified Reviewer Verified Buyer
Original review: March 6, 2020
Very professional and kind. Love the app that works everything. Brenden represented your company very well. Would highly recommend him and his customer service. I would recommend Vector to family and friends for any security purposes in the future. Thank you for a goood experience.
Vector Security response
Thank you for your compliments about Brendan. We're glad you're happy with the service you received. We do have a referral program that offers incentives when you refer a new customer that signs with us. Contact your branch for details.
Be the first one to find this review helpful
This review is featured by Vector Security
Thomas And Marion of Macon, NC Verified Reviewer Verified Buyer
Original review: March 5, 2020
Nick came out and did an exceptional job. He was kind, respectful and very professional. We got the front door checked out and we spoke about upgrading the system. He did a wonderful job and would love to have him back anytime I have a problem. He has a wonderful personality.
Vector Security response
Thanks for your compliments about Nick. We're glad you are happy with the service you received and we look forward to continuing to serve you.
Be the first one to find this review helpful
Page 1 Reviews 1 - 10
Peter of Lords Valley, PA Verified Reviewer Verified Buyer
Original review: Jan. 7, 2020
In our area, we had a few choices for home security companies. Because this is not our primary home (live 2 hours away), we wanted a company that was easy to communicate with, responsive, and with local work presentation to be able to help us we were not in town. We have had nothing but a phenomenal experience with Vector. The most unique feature is the fact that there is a consultant who works directly with the customer, and is available At all hours for questions or concerns. Have never called a 1-800 number... all interactions go through our consultant directly who made herself available by cell.
Our consultant, Mary **, has been absolutely phenomenal. She made great suggestions on the system and some automation features that were important to us given that this is not our primary residence. She coordinated and was present for our installation since it had to be done during the week and we are only there on weekends. She has come by several times to check on the house, going out of her way to assist us with not only setting the system up but dealing with a few Issues With our house separate from the alarm system. She has offered to stop by to assist with things that have come up in our absence, and has done so well after the sale was completed. I would definitely recommend Vector (and Mary!) to anyone in the area.
Read full review
Vector Security response
You made our day! Thank you for the kind words. We hope you continue to be happy with your service and we look forward to continuing to serve you.
Be the first one to find this review helpful
Thank you, you have successfully subscribed to our newsletter! Enjoy reading our tips and recommendations.
We value your privacy. Unsubscribe easily.
Donald of Port St. Lucie, FL Verified Reviewer Verified Buyer
Original review: Oct. 8, 2019
This morning around 8:30am, I opened my sliding back door and my Vector home alarm activated immediately. I quickly ran to the alarm pad and keyed in my security code to shut it off. Shortly thereafter, I received a call from Vector Security on MY CELL PHONE...I explained what I did and told them there was no reason to send the Police. They asked for my over the phone password which I had forgotten. They then sent the police. Having been a police officer myself...I was infuriated that Vector Personnel were sending the Police after contacting me on MY PERSONAL CELL PHONE vice the home phone that the alarm works off of. I went away furious with Vector and planned to call GL Homes about the problem.
Later around 11:45, I called Vector Customer Service and I talked with Agata who helped me. Through her investigation and listening to a tape of a woman (my wife is away) I am the only one at my residence, we realized that Vector had the wrong number for my residence and talked to someone from another home. Agata corrected the home telephone number on file, apologized for the error made and made me feel much better about Vector services. I guess the police were called because the woman that answered the wrong number must have stated no alarm went off at her residence and when they called my cell to verify, they got a completely different story.
Agata helped get to the bottom of the matter and was very polite, professional and extremely helpful. She restored my faith in Vector which had been shaken due to this incident. I commend her for helping and staying on the line until we figured out what had really happened. Hopefully due to her correcting the home phone number on your files, this will not happen again.
Read full review
Vector Security response
Donald,
Thank you for your feedback. We are forwarding your comments to your local branch for follow up. We appreciate your patience as we look into the matter. Please accept our apologies.
Be the first one to find this review helpful
M. of Chester, VA Verified Reviewer Verified Buyer
Original review: Sept. 24, 2019
My family has had Vector for a very long time, so when I was finally able to get an alarm system, there was no question who I would choose. Everyone at Vector has been BEYOND amazing in helping me with my EVERY question under the sun. Anne and Lauren have been the kindest, sweetest, and most pleasant to deal with. I swear I call every other day with another off-the-wall question (that they've probably already answered for me more than once lol) or some sort of unique situation I have that I need guidance as to what to do. They've always been so nice to me and have always answered every single little thing I ask. I've never felt rushed off the phone.
I can't speak highly enough of this company and I've been telling practically everyone I can about just how great they are. Also, there has been absolutely ZERO pressure from them. I'd been in touch with them for a few months (yes, months) when looking into getting an alarm system. I had so many questions, but was just planning ahead because I wasn't quite in a position to do anything at the time. Again, nice as they could be. Zero pressure and always answered my crazy questions thoroughly and with kindness. Again, I can't recommend them enough!
Read full review
Vector Security response
You made our day! Thank you for the kind words. We hope you continue to be happy with your service and we look forward to continuing to serve you.
Be the first one to find this review helpful
Elaine of Pittsburgh, PA Verified Reviewer Verified Buyer
Original review: Sept. 6, 2019
We have been a customer of Vector for about 5 years now and the service has been great! We had another example of excellent service this week. One of the our contacts on our basement door was causing issues when setting the alarm. I called the service center and, as always, they were polite and helpful, but could not resolve all the issues. They did help me get the alarm system set with a bypass of the trouble contact and had a service call scheduled while I was talking to them.
Jeff was the technician who came to my house. He was very helpful! He explained some of the issues that could happen with contacts (battery/magnet). When he arrived, I could not duplicate the problem I was having as it had been hit of miss since the first issue. But, he replaced the contact to be sure I would not have any issues moving forward. He also took a look in the panel and noticed that the large battery in there was 5 years old. He explained that if that were to fail, we would get a notification and someone could replace. But, the expected life of those batteries is 5 years and the cost was $40. He had a battery with him, so I just asked him replace given that we were at the expected battery life. We talked about other batteries in the contacts and how they all work. I tend to ask a lot of questions, and he was patient and very informative. Thanks to Vector and Jeff for your help this week!
Read full review
Vector Security response
The experience you describe is exactly the type of service we strive to deliver to all our customers…we're glad you got to see it first-hand! Thank you for your loyalty to Vector Security.
Be the first one to find this review helpful
Kevin of Upper Marlboro, MD Verified Reviewer Verified Buyer
Original review: April 23, 2019
Vector Security inherited my account from its acquisition of Security Associates. I was an original customer of CV Security. My interaction with Vector was very good. Badi ** is my salesperson. We were able to communicate easily and set a meeting quickly. Badi's work with me went well into the evening as we completed our sales contract and structured all for installation. His patience and commitment was very good that evening. Scheduling the installation was very efficient. I received a call the next business day to schedule. Jennifer was very nice and as accommodating as possible.
The installation went very, very well. After getting a call the evening before and being told that my scheduled installation for 7am was pushed back to 10am-12Noon, I was a little irritated given that I set my work and family schedule for an early arrival. Peter ** was my installer and he was just fantastic. Peter first alerted me that the schedule change was out of his control as he was required to attend a corporate meeting. Peter was very good and gracious as he entered my home.
He was very clear and precise in setting expectations and explaining how the installation was going to take place and the amount of time it was going to take, and nuances that weren't explained during the sales process (e.g. my doorbell was a bad angle might require wiring adjustment if the install didn't meet my expectations.... I purchased the "round" doorbell camera and it wouldn't have fit in the space available. Peter walked me through the pros and cons of wiring, adjustments, and using the rectangular new camera to meet my goals). Peter clearly explained the function and operation of the 'repeater' and how such could also serve as a light-timer if needed.
Further, I decided to get a third small panel for my basement (I originally decided to only get 2 extra panels in additional to the main) and Peter was very accommodating, easily referring back to the sales contract for price execution and easily made the additional panel installation. Peter also executed repairs during the course of the installation. I called Vector earlier in the week to report malfunctioning sensors and was told that since I was getting an upgrade in a couple days, it would be easier for the installer to make the repairs. I'm not sure if this was communicated to Peter, but when told of the promise, he quickly diagnosed the exact problems with the sensors, explained why they weren't working, made the repair, and seamlessly continued through the installation.
Lastly, I ordered a 'brass' remote keyless entry system, but there were no brass colored locks on Peter's truck, just stainless steel. After a discussion with my wife and Peter's well advised help, we were able to move forward with installing the stainless steel remote door lock system. Upon completion of the installation, Peter patiently sat down, loaded the app on my phone and logged into my computer to complete the initial settings and explain the functionality of the keypad and new system. All in all, I was very, very impressed with Peter's commitment and dedication to his work, and also his manner and sensitivity to my wife and kids. Peter worked until almost 10pm to complete the job. You have a star in Peter and I wish all of my home contractor experiences were as effective and delightful as mine with Peter. Please don't hesitate to reach me for more information.
Read full review
Vector Security response
We're glad to know you are happy with the service you received. Thanks for your feedback and have a great day!
3 people found this review helpful
How do I know I can trust these reviews about Vector Security?
2,240,720 reviews on ConsumerAffairs are verified.
We require contact information to ensure our reviewers are real.
We use intelligent software that helps us maintain the integrity of reviews.
Our moderators read all reviews to verify quality and helpfulness.
For more information about reviews on ConsumerAffairs.com please visit our FAQ.
Robert of Fayetteville, NC Verified Reviewer Verified Buyer
Original review: March 28, 2020
Prior work and service which was great and professional. The new product is just what we needed to update the current product. David ** is my Service Technician. David has done a outstanding job over over the past years. David has great job and people skills, as well as technical skills. Can not say enough about my experience with the Vector Security team. You are referred by me. Thank you.
Be the first one to find this review helpful
Joseph of Bowie, MD Verified Reviewer Verified Buyer
Original review: March 27, 2020
Previous provider was Vector so I called them to update system. Experience was good, service was good. The technician was courteous and very helpful in terms of showing the features of the system. Trigger range and automation feature was good to know about.
Be the first one to find this review helpful
A of Charlottesville, VA Verified Reviewer Verified Buyer
Original review: March 27, 2020
Vector installed our system 23 years ago and has successfully serviced it well since. They always respond quickly when we have needed them. They have been helpful and suggested upgrades and added features when technology changed. We appreciate their friendliness and courteousness.
Be the first one to find this review helpful
Lauren of Port Republic, VA Verified Reviewer Verified Buyer
Original review: March 27, 2020
We are pleased with our service through Vector. I had to schedule service because our smoke detector stopped working. He worked until he got it fixed. He was pleasant and easy to talk to. Courteous and got the job done well.
Be the first one to find this review helpful
Matt of Jefferson, OH Verified Reviewer Verified Buyer
Original review: March 27, 2020
Everything went well. Sales was very informative. That's why we chose Vector. Install was quick and install crew went over everything very well and explained it in details. Very happy so far. We will see how it goes through the year. Will refer other to come to vector.
Be the first one to find this review helpful
Thank you
Keep an eye on your inbox, the latest consumer news is on its way!