Consumer Complaints and Reviews

This is NOT a review of any particular store offering Xfinity. This is in reference to Xfinity's billing department - which is a NIGHTMARE!! If there were an option for ZERO Stars I would have selected that! When we first signed up for Xfinity's internet service we were offered a "special" rate of $64.37 (total). After one year, we received a notice that the special offer had expired. We were instructed to call to renew the special which we did - 6 TIMES in about a week! EACH AND EVERY TIME we called we were assured by the person who answered our call (6 different people) that the original rate was re-instated. We would then receive an email "confirming" our new rate.
In the emails we received after each call the new rates listed included: $96.32, $91.32, and $88.61. None of the emails showed the rate promised to us by ALL of the customer service reps with whom we had spoken ($64.37). On our most recent call, (call #7) after several minutes of accomplishing nothing with the customer service agent we were referred to the "Loyalty Dept." The gentleman who answered in that department proceeded to inform us that their "system was down" and that he would not be able to help for an unknown period of time. As it stands at the time of this writing, after numerous phone calls and much wasted time, our situation has still not been resolved. If you are considering switching to Xfinity - do your research! We are now looking to switch our internet provider.

I went into the Xfinity store to get another box for an additional tv. The salesman (that's what they are) told me that they had a special, I could get the home alarm system if I signed up for a 2 year contract and I would get more channels and pay less. So, since I was an Xfinity customer for 30 years who would think that they would screw you so bad. Well, 3 months later they discontinued all the channels they provided and said that it was a 3 month special. Now I had a crappy alarm system (really cheap - ridiculous), and basic cable. I paid $800 to get out of my contract and will never use Xfinity again. Ever. I should have know better, don't ever believe the sales guys at Xfinity. If it seems like a better deal, it's not!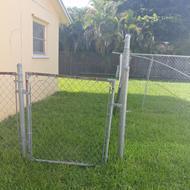 On Friday June 30, 2017, I came home from and my service was all off (cable and Internet). I call the company. They could gave me an appointment by July 2. I wasn't sure what was happen to my service until my neighbors told me and confirm that Comcast and AT&T trucks were working in my backyard digging and ruin my grass without even leave a note on my door. They left and leave all the wires outside the soil and some cables that are cut. I contact AT&T like 10 times and almost getting a heart attack and lastly they couldn't go UNTIL June 6, but that they won't fix my problem because they were not my service provider. I contact COMCAST and same number of times and after talking to different supervisor they gave me an appointment by June 2 from 8. am to 8.45.
My husband and I told them specifically told them we work that day, at 10 am. NOBODY SHOW OFF. We call them to let them know no one will be home but to please fix the wires outside and CALL US. No one call us. We call them again by the afternoon and told us they could get inside because nobody was home. How can they come inside to ruin my service and not to fix it. After call them 10 times more and going from supervisor to manager they don't gave us and appointment until June 4. At midday. Which I can't be here either. We need it the internet. All in my family are at school and need to have work done. This is crazy. I attach picture to people see.

Don't ever join their Services! I let a rep install internet in a property that I was only had a 6 month lease on, they guaranteed me I could cancel anytime. But when I went to cancel service they told me I verbally agreed to a 3year contract! Early termination fee $350!! "Why would I agree to that" I said when knowing I would be leaving in 6 months! This is a scam company! They couldn't provived me with my signature or so called verbal recording of myself agreeing to this! Stay away!

I am very upset!!! My husband paid 100.00 deposit for new service last year 2016. We wanted to TRANSFER SERVICE ONLY TO BE TOLD WE HAD TO PAY ANOTHER 100.00 DEPOSIT (just to transfer service). WOW. WE was told that we couldn't get an alarm system until DEC 2017. Mind you not we already have service, paid 100.00 deposit now we got to pay another 100.00. We not downgrading services, or upgrading. Our bill is already 250.00 a month. Xfinity this is ridiculous with under handing taking more money. Then to be told you good enough to pay a high cable bill but your safety is less important. The representative was very understanding. We like the service but to pay another deposit, where is the first and not to be able to.
How do I know I can trust these reviews about Xfinity Home?
826,885 reviews on ConsumerAffairs are verified.
We require contact information to ensure our reviewers are real.
We use intelligent software that helps us maintain the integrity of reviews.
Our moderators read all reviews to verify quality and helpfulness.
For more information about reviews on ConsumerAffairs.com please visit our FAQ.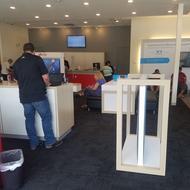 I recently called Xfinity to make changes to my account and was told I could not do so over the phone and had to go to their store!!! What poor customer service!! I pay you a damn car payment each month for cable service and you can't service my account? I have to waste hours of my time to wait in your store to get a service I already pay for!!! You gotta be kidding me!! Not to mention when I do call your ridiculous company I speak with someone on the other side of the world who doesn't understand anything about customer service or american culture and expectations!!! Then I GET HERE AND YOU REALLY EXPECT ME TO WAIT A FREAKING HOUR OR MORE TO GET SERVICED??? HOW ABOUT YOU PAY ME FOR MY TIME!!!

We have been Comcast customers for over five years, with services including internet, cable and telephone. While attending the Napa/Solano Home show on Friday, April 28, 2017, my husband and I stopped by the Xfinity counter to ask a question about our cable service. In addition, I expressed interest in learning about Xfinity's Home Security Service. The Comcast representative was named "Calvin" and after having reviewed our account online, his only comment was that "Our current monthly cable bill is too high."
I told Calvin that our current security system was installed and is being monitored by one of your competitors but that we might be interested in switching to Comcast, depending on the cost and equipment options. Calvin asked for my cell phone number so he could text me his contact information. Presumably, either he or another Comcast resource was going to provide or discuss equipment options and cost information regarding your home security system in order to decide whether switching to Comcast would be a viable solution. Calvin texted me his cell phone number (**) the same day.
However, as of today (May 2, 2017), I have not received any other follow up information from Calvin. In fact, he did not respond to a text from me asking which office he is assigned. Instead, since Sunday, April, 30, 2017, we have received three separate emails from your company regarding the, "Upcoming installation of our new home security system." After the initial email was received, I called the phone number provided to inform your company we had not authorized an Xfinity home security system to be installed in our home. The representative told me the installation was scheduled for Saturday, May 6, 2017 and that he was not authorized to cancel this appointment. He provided the phone number to the Home Security System department and said to call them on Monday to cancel the appointment.
Yesterday, I spoke to Felicia in the Customer Solutions Department. When I attempted to cancel the appointment, Felicia told me she would not cancel the appointment, without first talking to my husband because the account was in his name. After insisting on speaking to her supervisor, the call was referred to "Camille," who identified herself as a floor supervisor. Camille also insisted on first speaking to my husband before proceeding. However, after giving him the phone her only request was to know my name. My husband was not asked to confirm his identity. Afterwards, we were assured by Camille the appointment would be canceled and that no other follow up action would be required by me.
Unfortunately, today I received yet another email regarding the "Upcoming appointment for our Xfinity Home Security Installation." This time the email stated to "Be prepared to sign your two-year contract." The email also informed us "To create a list of security equipment and smart home devices you would like to use and to consider where you'd like the equipment to be installed." Presumably, the fact no one from your company has ever contacted us to discuss options or anything else about your Home Security System is not important! Additionally, none of the emails received confirm an installation date and timeframe. This letter is being sent to you as a result of the fraudulent tactic used by your company representative (Calvin) and other employees who seem only interested in getting customers (In this case seniors) to make a contractual commitment, site unseen and at unknown costs. This is unacceptable and insensitive customer service.

Dishonest... Long waits, coax you into contracts. Misleads, if an existing customer, to lower your service. They charge you an ungodly monthly fee. For that service you get the run around and someone you can't understand. Forever... just to frustrate you into giving up. Bad overall system. T.V. blows any way... brainwashing despicable junk to control one's mind. Where's the system where one can order what they choose to view only. Pick and choose channels and without commercials. Oh that's right. Forcing what we see...

After speaking with multiple reps I was lied to of package prices and every representative I spoke with would NOT transfer me to a manager. It is extremely frustrating when you are a loyal customer and each time you speak with someone they are telling you different things. I no longer want this service and am tired of going around in circles.

I moved to a new residence in July 2016. Prior to my move, I had Xfinity/Comcast as my internet provider. They were unable to service me in my new home. Per their instructions, I returned my equipment. On 9/19/16, I received a Comcast Disconnect Notice indicating that I had a $131.01 credit. On 2/19/27, I received a statement from Xfinity/Comcast indicating that I owed $147.13 for international phone calls.
When I contacted them to point out that my account was closed satisfactorily after my move in July, I was told that my account had been reactivated. When I asked how that could happen, I was told that a deactivated account could be reopened without my social security number. I was also told that I would have to file a police report. I requested an itemized bill. I was instructed to use xfinity.com. I'm was not able to access the website as my account was closed. I was promised a return call from a customer service agent. I never received the call. On 3/19/17, I received bill for $147. I contacted Comcast and spoke with Louis (**). He said I needed to speak with someone in retention. He was not able to provide a statement. Ticket number ** was created. No one contacted me.
On 4/20/17 I received a notice from Diversified Consultants, Inc dated 3/31/17. I called Comcast again. Amber (**) said that she was unable to connect me with anyone that would be able to provide a statement that itemized the calls. She said the easiest way to get a bill was to visit the closest Comcast office. To date I've spent several hours trying to resolve this issue. I will not go to a Comcast office. I closed my account properly and never authorized its reactivation. I don't owe $147.13.

How bad are they, you ask? Maybe the worse customer service I have ever come across in my lifetime. I have an appointment scheduled for between 10-12 pm. Their automated system calls me and states that the technician is at my door. It takes me less than 10 seconds to get to my door, and there is no one at the door nor is there anyone outside. So, I figure, they must be on their way. I wait for 15 minutes and I get an automated call that the technician has been there, and they are sorry they missed me. Say what!!! Are you kidding me. I called the customer service and I blast them for the umpteenth time. Now she tells me that they have to re-schedule me from 5-7 pm. She apologizes and states that maybe they went to the wrong home. I advise her that my house number is on my mailbox and the street sign is up at the corner. How can anyone be this bad. What a terrible company this is. This is just one of the times they have been lazy, and sorry.
One time they were supposed to come and switch my internet and phone to them, and the tech comes to the door and states, I am here to repair a cable problem you are having. OMG. The tech calls in to his office and tells them the customer has an email that shows what they are to be doing, and customer service states that they do not see the order that myself and the tech are seeing. I kindly cancel my order with XFINITY and call AT&T and keep my service. I pray I never have to work for this company. Unfortunately, I do not have many choices because AT&T is close to being as bad.

I have all of the other Comcast/Xfinity services and so decided to bundle them all into one bill and company. My disappointment now is that many of my friends and neighbors have other services and/ or the ones to install and use themselves without a monthly fee. Some of theirs allow them to see who is at the door right on their smartphone, either ringing the doorbell or just delivering a package. They can even reply through the doorbell's speaker, so the person does not know if they are home or not. My system would not work if my home's power was out. But I still feel secure knowing that I can set the alarm when at home or away, as well as push a button for emergency...

Stay away from Comcast Xfinity. Their service is the equivalent of putting a 3 HP Briggs and Stratton Engine into a Ferrari. "The Future of Awesome" I do not think so guys. Nice try. Perhaps you should get out of the Communications business and open a chain of Pizza Parlors.

It is very frustrating knowing that I spent another hour trying to resolve the "blank screen" error, "cannot connect" error, "disconnect and wait 10 seconds" error, etc again. I can honestly say that I have had 4 service calls and a 5th one scheduled. The technicians say that it is the outside lines, the outside technicians say it is my inside lines. I personally do not care where the lines are located, I would really like everything fixed. I find it very disturbing that they can tell me I have 12 months left in my contract and cannot get out. But miraculously they are allowed to raise the prices because they notified me 30 days in advance of a price increase (even though the service is not as described).
The customer service team believes that I have all the time in the world to spend with them crawling around on the ground unhooking things and plugging them back in. Then they are amazed when they find that because they said it would work (and it didn't) that they are having a hard time scheduling a tech for my area. It is disheartening that no other provider is available in the area. BRUTAL!!! Thank you XFINITY for being the price gouging mega giant screwing people over with the worst service EVER! I personally would LOVE to have the "Xfinity" service that I have been paying for. It sounds like a great platform to be able to use.

I have just moved to an apartment 7 months ago and have been trying to get Xfinity service every since. However, I have been denied service because the last tenant before me owes a 300 dollar bill. How is that my problem? I have taken them all the paperwork they requested to show I did not live there when the service was used and I am still denied service. This is discrimination and bull. I would rather watch Netflix as to have to deal with such unfairness.

Called Xfinity in Feb. 2017 to disconnect service. Guy on phone said service would be disconnected and advised me I could take my boxes back to Xfinity office or to local any UPS office. There was no mention of service could not be disconnected till boxes was returned. So I go today April 3, 2017 to return my boxes and lady tells me I was disconnected due to non-payment. REALLY! Well I had her pull her notes and it plainly states I called in to disconnect and that the guy only advised me where to return boxes. Lady proceeds to tell me my bill has run from my supposed disconnect date in Feb. Till now because I didn't return my boxes. I told her I was not told that. She swore I was regardless of the note in front of her. So she states she can give me no credits although they did not disconnect.
My service as ask, nor did they tell me they wouldn't if my boxes was not returned. Therefore Xfinity racked them up another 200 dollars on my account by not disconnecting my service when ask. Their service is outrageous and it sucks as well as their customer service. They stay in business by ** people over just like they did me. So my account will go on my credit. I refuse to pay someone money for service that I ask to be disconnected. I am not the only person done like this. I advise people to go online check your distance to local tower for TV channels, buy an antenna that will serve that distance and save yourself from pathetic Xfinity. I pick up 16 channels off an antenna and don't have to take the screwing from Xfinity.

Think it's great, it all is directed to the police department, fire, and ambulance. All windows and doors, great monitoring system surveillance. We had other ones before and we felt we were locked in a Fort Knox building. Hope this helps. God bless.

3 techs to my house and 35 phone calls later... still no cable or internet as promised on 3/2/17. If I could get someone else's service out here in the country believe me I would!!! I have dealt with any type of company in my life. One worthless guarantee after the next.

I originally started my service with Comcast back in 2015. In 2016 my husband and I purchased a home so we "transferred" (started over) our services and added Xfinity Home. At the end of 2016, my husband passed away so I had to sell the home. I called a few days before closing on March 6, 2017 and asked about transferring services to my new location. I was told I could not transfer service since there was active service at the new location. I then asked if I could disconnect my service. I was told yes. I then asked if I would be charged any termination fees. I was told no. I proceeded to disconnect my services and request new services for the new location with another company.
A few days later, I received the bill from Comcast which included a termination fee! I called to ask what it was for and told the rep what I was told when I called in the week before. He told me they would listen to the call and get back with me within 72 hours. 72 hours came and went. I called back the next week to follow up. I was told that the termination fee would not be waived because I signed a contract. I again explained my initial conversation with the rep. I explained that I was told that I could not transfer the services and was told that I would not have to pay a termination fee. I was told repeatedly that they were sorry I was misinformed but since I signed a contract there was nothing they could do.
My call was escalated to corporate who asked me if I had a copy of my contract when I called in to transfer my service. I reminded this rep that I was in the process of moving so my contract was not available to me. That is why I called to ask Comcast information about my account because I trusted that they would provide me with the correct information.This rep told me that he would not waive the fee either because it would defeat the point of having a contract. I let this rep know that his employee made a mistake which resulting in me setting up services with another company.
I reminded him that I had called to transfer my service and that if I had been told the correct information, I would have made a different decision. I believe it was only right for him to at least meet me halfway for their mistake. I was told AGAIN that I signed a contract and there was nothing they could do. I will never get service with them again. If someone makes a mistake and misinforms a customer, they should at least meet them in the middle.

Me and my wife moved our service from Boulder to Erie, this is a very simple thing not with Xfinity. They messed up the billing, started a new agreement and raised our bill. When we called them about the mistake they assured us that they would backtrack all the billing and apply a credit to our account. This never happened so we called again, same response. Same problem the next month. After 12 phone calls the extra charges were removed until the next billing cycle included a letter from a collection agency for $30. Called the collection company and submitted a certified letter to dispute the charges. Called Xfinity again with the same response however the collection company still does not show a payment. WHAT A JOKE OF A COMPANY.

I paid via online and three times the site rejected my credit card payment. Turns out two of the three went through. When they called to authorize the payments I specifically said yes to only one of the payments. I am on a recorded line telling them that I am only authorizing ONE payment. Guess who has been battling the "billing" department to have the amount refunded? Yup. This girl. Today when I asked to speak to a supervisor the CSR plugged her nose and pretended to be someone else. I mean I am not joking even a little. Who does that? Ish!!

System never worked correctly. I gave up on the service after TWENTY TWO MONTHS (22) and asked to have it removed from my bill THREE different times. I am still be billed for the service TWO months later, which is disconnected! Absolutely NONE of the experience I had with Comcast/Xfinity services and customer service has been positive. I am concerned about NOT paying the bill as I do not want a hassle with my credit report.

First, if your system has any error at all, there is an annoyingly loud beep twice every minute you cannot shut off without taking out the battery of the unit. This then leads to the next problem - if someone breaks in with a screwdriver all they have to do is take out the battery and your system is disarmed. Comcast confirmed to me that if this happens no police will be notified. You may be notified with an automated call that your system is offline. That's it. Better hope you are not out of town when either your system malfunctions as mine did or someone breaks in and takes out the battery. Total JUNK!

When we moved our package was to be 139.00 a month. A little while later our bill was 222.00. They hit you with multiple fees for crap that was supposed to be included in the package. This place is ridiculous! No wonder why they were fined millions of dollars for overbilling. Hope someone starts looking into them on a monthly basis.

Comcast had to rebrand because their overall consumer ratings were so poor. Well Xfinity (Comcast's rebranding entity) has proven to be no better. In fact it's the same pile of... well we all know what Comcast was. Let me list just a few of my top complaints about the lack of promises that Xfinity misrepresents; first the outages of service. The same problem as with Comcast and they can't even blame it on the weather. Next, their On Demand. Sure you can have free viewing of every horrible TV show ever made but try and watch any of the top ten series from the beginning and you will have to pay for a subscription or purchase the earlier seasons on top of your monthly rip off. Then if you do watch a series on their on demand, it will be assured riddled with commercials, and not different commercials, the same ones, over and over each commercial break.
If that is not bad enough, I'm a sound man and notice the volume difference from show to commercial without touching the volume, so I measure it with a decibel meter (an instrument that measures volume of sound). Well the commercials play 4 to 5 decibels louder than the series episode that is being viewed. I find that intrusive. Why play the commercials louder? They are already playing the same ones over and over, and now louder. We get to pay for all of that. Garage, Xfinity, bull, Comcast, it's all the same.

The technician never arrived to install my equipment and apparently they told me it was canceled because I owed $31 from a previous account. I took off work losing me money. To top things off the money I owe they told me was fine and that I could still get my Internet installed when I ordered it and was owed from an account I cancel before the 30 day mark but they refuse to take off. I will be writing reviews of them anywhere I can find. They are without a doubt the worst company in customer service, reliability, and with being transparent with what you are getting. DO NOT GET XFINITY SERVICES. Go satellite and grab a unlimited data plan.

Schedule to have internet and cable boxes installed in my house on a Thursday and never showed up and called them. They said that I have a technician out. The next following days waited, no show. Call them again next Friday. They said that "have a technician to wait for a phone call you on Saturday." No show. Call them again on he'll be hooked up before Monday. Sunday came around, no show. I cancelled installation and the cable provider in one with different provider.

I noticed that my account had been paid and I had a credit of $10. I didn't think anything of it. I figured I must have over paid my bill because I do that sometimes. The next time I looked at my bill it was $167.00. My bill has never been $167.00. I called to ask why my bill went up. I was told that someone else's money had been applied to my account and that's why my account was paid and had a credit of $10. When they reversed the charge to my account they added on a late fee because now I was late paying my bill because I thought it was already paid. Even though my bill was originally $156.65 and the late fee of $10 wasted applied that would have made my bill $166.65 but for some reason my bill was $177.
They told me they would take off the $10 late fee because I'm normally not late and that would bring my bill down to $167. I told them my bill wouldn't have been late if they applied the money to the right account and my balance was Never more than $156.65 so why would I pay more. The customer service person tells me he is only authorized to give me a credit for the late fee of $10 which brought my bill down to $167. I told him my bill was never $167 and he needed to put someone on the phone that could authorize my correct amount. After putting me on hold for over 5 minutes he comes back to the phone and tells me his supervisor would eat the cost and he was authorized to lower my bill back down to its original amount. He totally acted like he was doing me a favor by changing my bill back to the right.

I've been forced by Heritage Hills community to only have Xfinity. It's been a year since I've had the service and it's awful. The Internet goes out or freezes constantly. I have to unplug the cable box and modem to reset it. When I try to call Xfinity customer service the phone service disconnected my call transfer four times. On top of bad service they have the nerve to raise my bill by twenty dollars. This company has terrible service overall.

It is very expensive. I pay about $130 per month for just TV and high speed internet. When I saw the ad of Xfinity it was $89, so I started using their service. But when I received my bill there are so many extra fee and it became $130 per month. I don't want to use them anymore, but changing service is just pain in the ass, and they never take my call.

Erin RaubAlarm & Security Systems Contributing Editor
Erin Raub is a freelance writer, content marketer and blogger. She writes about home security and family safety, as well as digital marketing and business. Erin is also an experienced travel writer, and knows having a trustworthy security system can make any time away from home even more enjoyable. More about Erin→

XFINITY Home from Comcast is a smart security and home automation system. Consumers can customize their package, and they can also use their existing equipment with their new system.
Bundle option: Comcast customers can enjoy a discount by bundling their XFINITY Home system with TV and Internet services.
Compatible with old equipment: XFINITY can upgrade your existing equipment, including door and window sensors, control panel and wiring, so you don't need to worry about installing brand new equipment.
Home automation: Homeowners can add on the XFINITY Home Control package to their security package to enjoy remote thermostat, lighting and appliance control. The system can be self-installed or professionally installed for an additional cost.
Customizable: Homeowners can choose from different base package options and then add different devices for a completely customizable home security and automation system.
Control from your TV: You can control your XFINITY Home system straight from your TV with the X1 Entertainment Operating System.
Best for existing or new Comcast customers.
Compare Home Alarm & Security Systems
Xfinity Home Company Profile
Company Name:

Xfinity Home

Website:

http://www.xfinity.com/home-security.html