ConsumerAffairs Accredited Brand
Brinks Home Security™
(Previously MONI)
Brinks Home Security™ is one of the largest home security alarm monitoring companies in the U.S. Headquartered in the Dallas-Fort Worth area, Brinks Home Security secures approximately 1 million residential and commercial customers through highly responsive, simple home security solutions that are backed by expertly trained professionals. The company is supported by the nation's largest network of independent authorized dealers, providing products and support to customers in the U.S., Canada and Puerto Rico.
Brinks Home Security™ Gallery (2)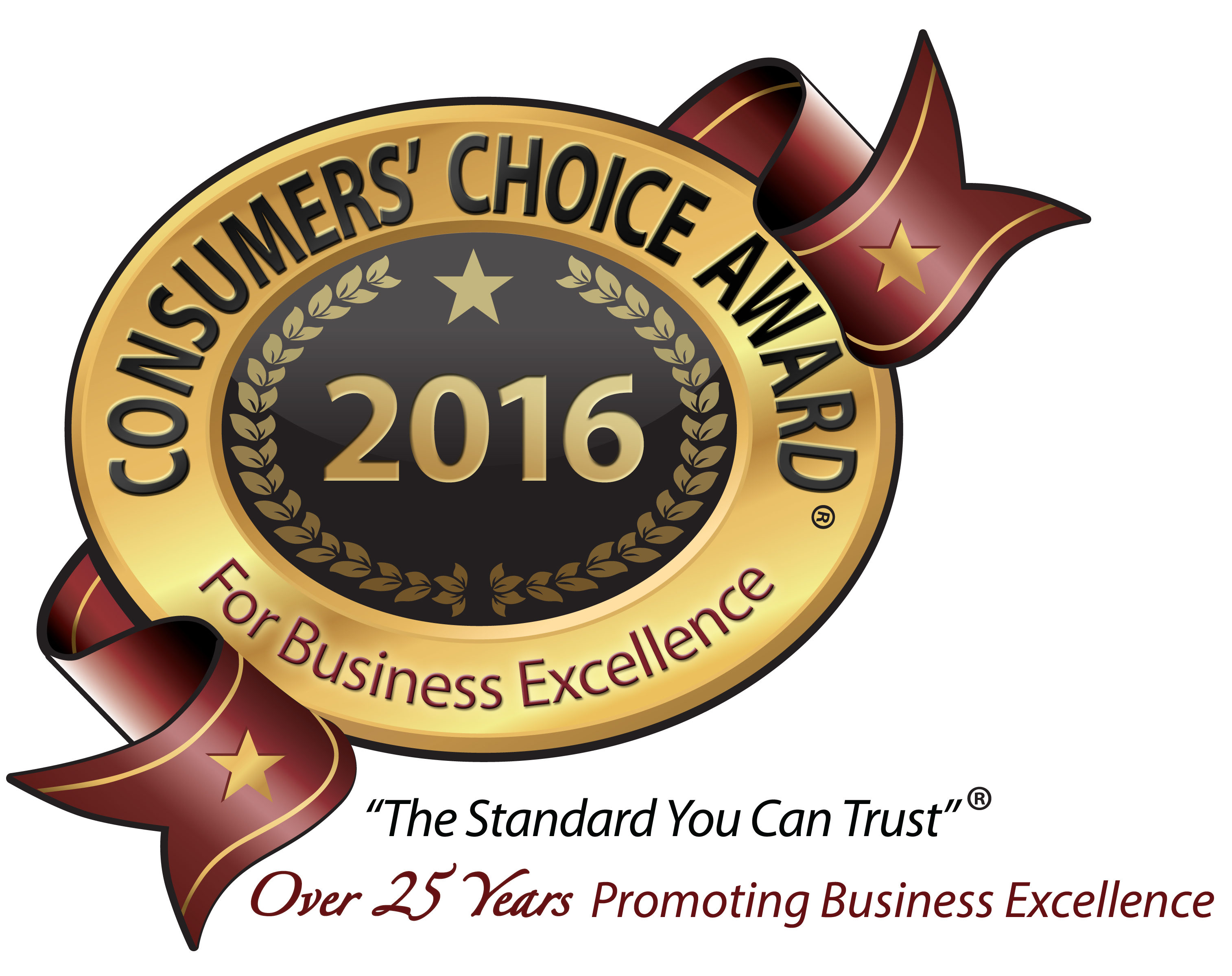 A+BBB Rating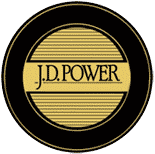 Highest in Customer Satisfaction with Home Security Systems
J.D. Power
View More
View More
BOTTOM LINE
Brinks offers technologically advanced systems at an affordable rate. Although the cancellation policy could be better, we like their straightforward pricing and additional equipment.
PROS
Affordable options
Solid product warranty
DIY setup
CONS
Strict cancellation policy
​
Top Brinks Home Security™ Reviews
Charlie of Los Angeles, CA
Verified Reviewer Verified Buyer
With Brinks, I know my system is on. I don't have to double check. It makes me feel safer and I recommend it to friends and families. I wouldn't go with anybody else either.
Read full review
Elisandro of West Valley City, UT
Verified Reviewer Verified Buyer
The installation was very easy, very simple, and right to the point. I did it all by myself and I liked it. Their instructions were very detailed and very helpful … I also like the smart features a lot and it makes using the system easier. Brinks is amazing and I refer them to anybody I come across.
Read full review
Brinks Home Security packages
Brinks Home Security has two professionally monitored security systems: Home Complete and Home Complete with Video. Brinks home security systems are installed via a DIY method and the entire system is wireless, so no drilling is involved. Brinks offers an industry standard 36-month contract.
You can also buy the equipment for a Nest Secure security system from Brinks. Although Nest is a self-monitored system, you can pay a monthly fee of $29/mo for Brinks professional monitoring. If you already own a Nest Secure system, you can still sign up for this service with Brinks.
Brinks Home Security cost
Brinks pricing is straightforward. You can choose from one of two plans: Home Complete or Home Complete with Video. However, you should be aware that additional equipment will cost extra. Financing is available through GreenSky if you don't want to pay for the equipment all at once.
You can try any of the Brinks home security plans for 30 days, and if you're unhappy with the system, you can receive a refund. The Brinks Home Security app is also available for every plan, letting you control your home security system from your mobile device. This includes lighting control, checking out security video, and arming and disarming the system.
| Plan | Monthly cost | Equipment cost |
| --- | --- | --- |
| Home Complete | $29/mo | $399 |
| Home Complete, with financing | $40.08/mo | $0 |
| Home Complete with Video | $39/mo | $499 |
| Home Complete with Video, with financing | $52.86/mo | $0 |
Brinks Home Security equipment
All of Brinks' equipment comes with a 2-year warranty. You can use voice command technologies like Google Assistant and Amazon Alexa with specific Brinks systems; however, Amazon Alexa is not compatible with Nest Secure. The Home Completed Systems are compatible with Alarm.com, Google Assistant, Siri and Alexa. The plans from Brink come with the following equipment:
| | | |
| --- | --- | --- |
|   | Brink Home Complete plan | Brinks Home Complete with Video plan |
| 3 door sensors | | |
| Motion sensor | | |
| Brinks Home Touch | | |
| Yard sign and decals | | |
| HD video doorbell | | |
| Indoor night vision camera | | |
| | | | | | | |
| --- | --- | --- | --- | --- | --- | --- |
| Brink Home Complete plan | | | | | | |
| Brinks Home Complete with Video plan | | | | | | |
You can add on additional equipment like Brinks home security cameras to your system for an extra charge. Additional equipment you can buy includes:
HD indoor camera
Smoke detector
Door sensors
Window sensors
Motion detectors
Brinks Home Security FAQ
Do I have to install my Brinks system myself?

Brinks makes their systems easy to install, regardless of handyman ability. All you have to do is unpack the box Brinks sends you, put the devices in the correct spots, plug them in and activate the system. If you have a more complex piece of technology you'd like to install, Brinks can put you in touch with trained, approved technicians for installation.

What if I move homes? Can I still use my system?

You can still use your system if you move. The benefit of having a wireless, DIY system is that it's easy to take down and set up if you're relocating.

What is Brinks' cancellation policy?

The Nest Secure system is month-to-month and canceled whenever you like; however, after the 30-day period, you won't be able to return your equipment for a refund. For the Home Complete system, you also get a 30-day trial period. If you cancel a Brinks contract after the trial period, you will still have to pay your balance in full.
Do we recommend Brinks Home Security?
We recommend Brinks Home Security for their affordable plans, customizable options and good warranty. The Brinks Home Security price, especially on the basic plan, is good. Brinks is unique in that they offer both professionally monitored and self-monitored security systems. Their 3-year contract and strict cancellation policy aren't ideal, but these are also common for other companies in the industry. Overall, Brinks has a great self-installed home security system.
Brinks Home Security™ Reviews
A link has directed you to this review. Its location on this page may change next time you visit.
This review is featured by Brinks Home Security™
M. of Tx, TX Verified Reviewer Verified Buyer
Original review: Nov. 12, 2019
We live in a rough neighborhood. Also, someone has been dumping their trash in our trash can. We pay for trash service. That's why we added the security cameras to the property and to our system. The installation team did not leave my home until they verified everything was working. They also made sure that I knew how to operate the system.
I had another company in Georgia and I like our security system there better. It had a little bit more features. We had little key chains that would open up our security system, like when you have grocery bags, and you can't go and run to your panel, or like when the kids run, it would be easier to just have one of the kids unlock it from the key chain versus having to hurry up and run. That was the only feature I liked that was different. Aside from that, I like the fact that I can check my security cameras on my phone. That's a big plus that I like. I also like that I can control the system from my phone. We would also like to have Brinks Security System in our new home as well.
Read full review
Brinks Home Security™ response
Mrs. Martinez, the words described in your review are so kind and thoughtful, thank you for taking the time to leave us these kind words. The experience described in your review is the exact kind of experience we strive to bring to all of our customers. Brinks Home Security has one of the fastest response times in the industry and we actually have the highest in customer satisfaction. We are filled with joy knowing we can bring you to the Brinks Home Security family. -Jacob B
Be the first one to find this review helpful
This review is featured by Brinks Home Security™
Gary of Logansport, LA Verified Reviewer Verified Buyer
Original review: Aug. 1, 2019
I wanted to protect my family when I'm away from home and have extra security around when I'm at work. Brinks fit around my price range and it wasn't as expensive as others. It had way better rates and reviews about it. I also liked the way that they said they monitor it. Customer service was great. They talked to me and gave me my quote. I told them I would call them back when I got paid and found out from other security companies. Shortly after that, I called and got it paid. The kit came two days later which was less than the timeframe they said it was gonna be. It was labeled and was easily installed. Once I got everything installed, I called and got the system set up. They were to activate it and test everything to see if it was installed correctly. I love the system features of my Brinks. They're great.
Brinks Home Security™ response
Gary, We are so happy that we were able to protect your family in your time of need. At Brinks Home it is our dedicated goal to give our customers that sure sure feeling there home is protected. This review brings joy to my heart knowing the amazing service we can provide you to your home. The easy installation is something I hear about quiet often, not needing a tech to come out to the home is new in the day and age thus we have perfected it. Thank you for taking the time to leave us this amazing feedback. -Jacob B
Be the first one to find this review helpful
Page 1 Reviews 1 - 10
Melissa of Charleston, WV Verified Reviewer Verified Buyer
Original review: Nov. 5, 2019
My previous security system was a wired one that had battery backup. It had a lot of different things and was very stable. Typically, these other systems, much like the ones from Brinks, are not as stable. So, that's why they say they'll do things like replace equipment if it goes bad. Compared to that, my other system didn't need anything replaced for 20 years. But it was also a much more expensive system. Aside from that, there are 10,000 companies like Brinks that can provide you these wireless systems that you can add on to. So, comparing my old system with this one from Brinks is like comparing apples and oranges. They are two different types of security system.
Another difference is that the provider of my old system came in and officially designed it to fit my home. With Brinks, you get packages and when I called them, I had to tell them what I needed. I installed the system myself, too. There were also other circumstances that made me decide to go ahead and buy a system like the one I purchased from Brinks besides the initial cost. Brinks was recommended to me by someone else and that was why I chose them as a carrier.
Also, the new system does not do everything the old system did as far as covering the safety of my home, but I bought the minimum that is required for me to house someone who is elderly and not a family member in my household. If it weren't for trying to bring this elderly person into my home to care for them, I would've never bought one because my fallback security is a 38 and a 30-30.
The main thing that I needed from this system was interconnected smoke detectors. That was the only requirement of this program for me to be able to take care of somebody. So, the door security, which I ended up getting, was just something I thought I'd take as well. But there is nothing else protected by this system. So far, the quality is pretty good. When I opened the packaging, the smoke detectors were surprisingly well made, at least from the exterior. They are well functioning as well.
But Brinks doesn't seem to waver much from what their packages contain, which really restricts where they fit. And regardless of the package that you end up with, you pay the same price for monitoring. They should be able to prorate their fees as well based on the type of monitoring they're doing. The only thing they're ever monitoring for me is smoke detection, but they are charging me for security. I'm not using them in that way, but that's the only fee package they have. So, I feel like they're getting a lot of money for nothing from me. And truly, their monthly monitoring fees are not super high.
For my old system, I paid $30 every three months for my monitoring, which is $10 a month. But I'm paying something close to $40 a month to brinks, and as part of that charge, and the reason the charge is so high is because it says it is cellular monitoring, which is supposed to be this perfect way for the signal to get to them because phone lines can go dead. But where I live, there is no cell service, so the monitoring occurs over my internet connection. So, there is still an opportunity for failure and I don't get the dependability of the cellular monitoring that I'm being charged for. And I could not convince them that cellular wouldn't work. They even went so far as to send me everything and during the setup on the phone, they asked me to turn the system on. Then they said they were not getting a cellular signal. And I told them that that was what I've been telling them from the very beginning.
When I started questioning the charges, they told me that they show on the map that my area is covered by cellular service. But they can't get a signal, unless they put a cell tower in the valley where the 20 or 30 homes are that I live in and they're not gonna do that. That's a multimillion-dollar thing for 30 homes. Then we're never gonna have cell service but they keep saying we'll get it soon. But we're talking about West Virginia.
So, that is a disappointing thing. I'm paying for this premium service, which is a fabulous feature, but I'm not getting the benefits of it. I've also been through the strife of figuring out and struggled with them to see if I could get some adjustment in fee. But those things didn't happen because it just wasn't an option. So, maybe someday, they'll recognize that not everywhere in the United States has or will ever have cellular service. And maybe they don't want to create a package specifically for a handful of people or homes, and that's fine. It's just the way it is. But people who live in areas like that, and there's a lot of them in West Virginia, should be aware of something like that because they are paying a premium monthly cost for service they can't take advantage of.
Read full review
Brinks Home Security™ response
Melissa, Thank your taking the time to leave us your feedback as it allow us to improve. Here at Brinks we care about your satisfaction and want to ensure you're getting the best quality with the best price. Our self-installed systems are very efficient and user friendly. I am happy to provide this feedback to our activation team so we can do better. With our systems they have different communication networks and I can assure you they are very reliable. If there is anything else you need feel free to reach out us and we would be more than happy to assist you. Thank you for being sure sure and trusting us with your security. -Juana H.
Be the first one to find this review helpful
Thank you, you have successfully subscribed to our newsletter! Enjoy reading our tips and recommendations.
We value your privacy. Unsubscribe easily.
Jennifer of Savannah, GA Verified Reviewer Verified Buyer
Original review: Oct. 20, 2019
I've been with Monitronics for 21 years. They've had other names, and Brinks bought it. So, I stayed with them since I knew them. I knew they were pretty quick with response, which is important to me. Also it is important that I'm being monitored. Brinks is kind of messed up though. You call the Brinks number and it separates you. Sometimes, you'll get an outside company, which I didn't know but it's supposedly with Brinks. You can't talk to Brinks. You gotta call that company.
And then, I couldn't get the company that I've been with forever. So, now, I've got rules that are with one company. I was so upset calling them. Nobody could help me. I had to call this other number, and I said, "Wait a minute. Aren't I with Brinks?" They said, "Well, this is a part of Brinks. We'll eventually buy their contract, but this is who you gotta go through." I do like the company. But I don't like that they're maybe taking out a credit because they automatically pull it out. The other company lets me go online. I pay it on time every month, and I like that part. But overall, I'm okay. I have another trailer that has their system that wants to be monitored. And they've asked three weeks ago for me to sign up with them for monitoring, and I'm teetering on the one here. Now, I feel that there are three companies that I'm billed with.
The people that I ended up having to call were really nice. And they sent me the sign, but not the stick. I'm okay. I just don't know if I wanna go with them for another monitoring again. I gotta see what they'll deal with me because there are a few people that do alarm systems that are giving me really good prices. There had been break-ins around where my rental property is, and I've already been asked who to go through, and I kinda threw my hands up. I'd tell people to call around and see. I trust Brinks as far as their monitoring system goes. I trust their alarm system, but I've had Comcast forever which was the same amount of time I've had Monitronics. Comcast was giving me a good price to go with them, and I just won't. I was so loyal. Now, I've been dealing with the new way Brinks is doing things, but I'm already in a contract. I can't get out.
I hope they iron things out and get everything to one company. And I don't know what's gonna happen when I have a problem. How are they gonna do it? When I have a problem, I'm under contract, they usually come and fix it for free, unless it's something that we've done. I don't know what the rules are gonna be now. I'm scared to ask.
Also, I've had nothing but trouble with the motion sensors. They constantly make excuses for it like, "Oh, well. This does happen" or "You gotta make sure this happens." I said, "No. It should work. If that thing is armed away, I don't care what you do with the house. It should be go off." So, it hasn't been worth a dang. And I get technical support and they try to make every excuse. I've had to pull the face off, put it back on, pull the face off. I can't reach it, so I have to go get my 85-year-old father to stand on a stool to reach it and keep taking the face on and off. It's ridiculous. So, finally, they sent me a new one. I haven't tried that one out yet. I'm really irritated with the whole thing. I don't like the fact that they send me signs now without a damn stick.
I've got three signs that they've sent. I've got one that came in my packet when I bought the kit. I got another one and this time, there were no screws. My dad said I could find screws, and we'll be alright. But we haven't done it yet because it's an inconvenience for him to look for screws in his shed. And then, I had two different people but what happened when they opened the backdoor and they heard that door, they ran. They knew that an alarm system is on. So, that kind of makes people not mess with the property because they know there's an alarm system. But I have no way to notify them because I have signs with no stick. Brinks needs to send me signs. I need to put a sign up because the trailer has been broken to twice now while we had the alarm system.
Read full review
Brinks Home Security™ response
Jennifer, Thank you for taking the time to leave us this review. At Brinks Home we strive to provide customer satisfaction and would do anything in our hands to achieve that. In regards to being bought, we weren't purchased by Brinks, we simply rebranded our name. I do apologize if there was any form of miscommunication or misunderstanding from our end. As your security is our main priority, I'd like the opportunity to take a further look into this matter. I have located your account with us and I'll be more than happy to reach out to you. - Juana H.
Be the first one to find this review helpful
Scott of Oak Harbor, WA Verified Reviewer Verified Buyer
Original review: June 5, 2019
We had a home that we felt needed some additional security. We selected Brinks because they had a month-to-month plan. We knew we didn't need it long term. When I called the rep, I asked him a whole bunch of questions, and he gave me some great responses and answered all of my questions. I told him I needed to get back with him after I had done a little bit more research. He gave me a phone number I could text and he responded both times I texted him. It was a great experience that way. He was very, very good.
I got a little frustrated on the installation piece. We followed the instructions given to us with the Brinks system and walked through it, but the account didn't sync correctly. So we went through a full installation. We had eight touch points, and the system wouldn't turn on. We couldn't get the cellular coverage and the line of monitoring. The actual alerts on the door and everything like that worked just fine, but the monitoring didn't turn on.
The frustrating piece was I called once, and they said that I needed to call this other department, but they were closed for the day, so I have to call back tomorrow. I called back the next day and they said, "Oh hey, you need to talk to this department," and they transferred me over to this other guy. And the guy said, "Oh, you need to talk to this department," and it was actually the same department. So apparently, the first guy just transferred me to somebody else within his department, and that guy was kinda frustrating.
When I got to that other guy, he said he couldn't help me and that that I needed to call this other number on Monday. And when I called that number on Monday, I talked to a dude, and he was awesome. The unfortunate part is we had to redo the whole entire set-up, had to go re-sync everything again, from start to finish. So, what was supposed to be a 40-minute set-up turned into a multi-day four hours worth of back and forth. Once I got done with that last phone call, everything was fabulous. The very first and last phone calls were great, but the three phone calls in the middle were quite frustrating.
The Brinks equipment is high quality. We got the Google Nest piece through Brinks and it works great. We love that we didn't have to drill holes and that we could just set it up and go with it. The system has worked great. Brinks met exactly what I needed. It's a nice peace of mind knowing that somebody is watching your home for you and can help you if you're not around there to do it yourself. We're very happy with the cost. We only need it for six months or so, and the cost was within range of what we were hoping to pay, so it was good.
Read full review
Brinks Home Security™ response
Scott, Here at Brinks Home Security we strive to provide excellent customer experience and your review reassures all the work we do to achieve that. We are grateful for your amazing feedback and want to thank you for taking the time to let us know. All of our sales representatives are trained to provide you with an unforgettable experience to ensure you get all the information needed to set up your services. I am glad we were able to answer all your concerns and gain you as a valuable customer. We look forward to providing you with a quality home security service. –Juana H.
Be the first one to find this review helpful
David of Saint Louis, MO Verified Reviewer Verified Buyer
Original review: June 2, 2019
We had ADT in our house but when we moved to a new home, we switched to Brinks. Brinks has pretty much been a do-it-yourself system. Other than the initial gentleman that helped me put the system together over the phone, there really hasn't been a whole lot of "service" taking place. I put the system and it was pretty easy. The instructions were good enough. There were a couple of previous Brinks sensors which looked identical to the ones that I had purchased that I would've liked to add but that didn't happen. I wasn't able to figure out how to get that to happen with some phone help. But that was not a big deal. They had an extra smoke alarm and an extra motion sensor.
But I was quite upset about a particular feature of Brinks system that no one bothered to tell us about. It freaked out my family and my dog. We had a couple of tornado warnings recently and the system started going off. I'm sure that was a safety feature to warn us of the tornado but it was extremely loud and everybody got kinda panicked about it. My dog was trying to get used to the new home and every noise was a new noise. The dog went crazy and chewed up a whole bunch of stuff. This happened to be a 90-decibel siren and that's in the panel. That happened twice in one night and then the power went out. It was a really bad night for the family. I've since called in. Customer service was polite and nonchalant about it. They apologized and said that somebody should've told us about that feature. They did what I needed them to do and shut that feature off. That was what really mattered.
With the general blips and noises of stuff that comes out of one of these systems, somebody should spend a couple of minutes explaining what to expect the system to sound like and what it'll do and simply ask the question, "Do you want your system to tell you about the things or do you want your system only to go off when there's an intruder?" That simple question would probably alleviate and/or help educate a number of people on what they're gonna get out of their technology. If I were talking to somebody, I'd say Brinks is a good system but buyer be educated.
Read full review
Brinks Home Security™ response
David,here at Brinks your protection and satisfaction are must and we will do everything we can to ensure this. Thank you so much for not only allowing us to protect your most valuable investment but also taking the time to leave us this review. We look forward to being your trusted home security for many years to come. If there is anything you need please don't hesitate to reach out to us. -Jacob B
Be the first one to find this review helpful
Josh of Henderson, NV Verified Reviewer Verified Buyer
Original review: Jan. 28, 2019
We had an HLA that paid for security, so I thought we might as well take advantage of it. I went looking through the home security system that had been paid for, but it was gonna be more expensive. A buddy of mine had Brinks and he said to check them out because their system might be less expensive. I asked the reps at Brinks the ins and outs, how the system works, and how hard it was gonna be to install and get the equipment set up. Everything seemed reasonable as far as the setup and the cost. We have a growing family and I travel for some work, so I wanted to have more peace of mind when I was out of town.
The installation of the system was done solely on my own, but that was pretty easy and the instructions that were included for the installation were straightforward. Alternatively, they have a number that you call and the techs can troubleshoot. But there is also a video that I can watch and do the installation on my own, so it would be more reasonable as far as the cost.
Brinks has everything as far as cameras and a few other things like that, so they definitely offered a lot, but I didn't decide to go that route. The break protection on the windows, the sensors for the opening and the shutting of the doors, having the voice-over, and the carbon monoxide detection were sufficient with what I was looking for. The quality of the equipment is good as I haven't had any hiccups yet.
I like that the system is a bit newer-age and not all-wired like it used to be. That way, it isn't as cumbersome as the wired systems that you see these days. The smartphone features of the app are good and quick. I have a tablet which is nice and gets us updates automatically. Whether I'm at the house or not, as long as I have a connection to data either through 3G or internet, I could look to see who's going in and out, and arm or disarm the system. I can also do that from my phone since all that comes to it.
The cost of the system was like the cost of a gym membership and I bought the equipment outright. I am paying for the monitoring and I've got a couple months free because I was referred, so it's good quality for the price. But the only thing that came up was they didn't automatically add the referral. They told me it was gonna be two or three months free, but I received my first two bills, so I had to call them and they said that there was a little snafu. They said they had it on there, but they didn't run it through. But they said the next couple of months would be free. I stayed on top of some of those things and they were able to take care of me.
Read full review
Brinks Home Security™ response
Josh, the words described in your review are so kind and thoughtful, thank you for taking the time to leave us these kind words. The experience described in your review is the exact kind of experience we strive to bring to all of our customers.We look forward to being your trusted home security for many years to come. If there is anything we can do to keep your time with us anything other than amazing please feel free to reach out to us. -Jacob B
Be the first one to find this review helpful
How do I know I can trust these reviews about Brinks Home Security™?
2,178,841 reviews on ConsumerAffairs are verified.
We require contact information to ensure our reviewers are real.
We use intelligent software that helps us maintain the integrity of reviews.
Our moderators read all reviews to verify quality and helpfulness.
For more information about reviews on ConsumerAffairs.com please visit our FAQ.
Raelene of Temecula, CA Verified Reviewer
Original review: Jan. 27, 2020
Technicians can't come out for 3 weeks to fix alarm that doesn't work AT ALL; leaving our business exposed. Now our appointments keep getting rescheduled. Background and what happened. We've had service through a local monitoring company that we have had set up with a local security company since 2010 with no problems at all.
In 2016 the security company switched from the monitoring company they set us up with to Brinks and switched our account over to brinks monitoring along with all their other customers. From 2016-2019 the local security company serviced us when needed however now we are with Brinks direct. We haven't had any issues until November/December 2019. We started to get glass break sensor notices on our display for our front door and the alarm went off. Nothing was broken and nothing seemed to be wrong, there was no break in. Since that night the alarm has continued to go off at random times for no reason and the sensors chime randomly as well.
After going back and forth with customer service, walking us thru re-setting our keypad etc. at the end of December we were scheduled for an appointment with a technician on 1/15/20. We were told that was the soonest the technician could come out. He came out on 1/15/20 as scheduled and checked the system. He said everything looked fine to him. He even tested the system and nothing happened. He seemed knowledgeable and was professional. He said he couldn't find anything wrong and left.
When we closed for the day, we locked up, set our alarm and left. 30 minutes or so later we got a call that the alarm was going off and police would be dispatched to our business. We were driving and I didn't have the verbal passcode to give the operator and didn't remember it from setting it up so long ago. I gave all the other business information and let the operator know that the other customer service reps had let me verify with our tax ID number and business info when I couldn't remember the passcode and she said she would not be able to help me without the passcode.
So the police showed up to our business and again nothing was wrong and there was no break in. The front door was intact as was the roll up door. I called back customer service with my passcode, talked to an apologetic supervisor who said the customer service rep should have helped me since I had all the other info and it was an emergency. She then scheduled a follow up appointment for 1/22/20. I asked why someone couldn't come out until then and she said they didn't have anyone available in our area until then.
We are in Temecula Ca, a very populous area outside of San Diego & LA. I couldn't believe they didn't have a technician that could come out. I reminded them that our system wasn't working and that our business would be exposed and they advised us to bypass the glass break and roll up door sensors; which we did. They walked us thru the bypass so at least the motion sensors would catch someone if they broke in and were walking around. However the sensors keep going off internally even during business hours so chimes are constantly going off inside the business, even when we turn the system off.
On 1/22/20 I called to find out when specifically a technician would be out because they give you a 4 hour window and they said no one was coming and that the appointment needed to be rescheduled. I asked When we were going to be notified of that, today's the appointment? They apologized and said someone was supposed to contact us. I was so frustrated at that point but what could I do. I explained AGAIN that we didn't have a fully working security alarm system and that we are a business not a residence and that we needed to send someone out ASAP. They said they understood but that they didn't have enough technicians and the soonest they could have someone out was 1/28/20. I let them know I wasn't happy, confirmed the appointment and hung up.
Today, 1/27/20 I called customer service on my way to work to confirm the apt for tomorrow 1/28/20 and I WAS AGAIN TOLD THE APT WAS CANCELLED and moved to 1/30/20 because the technician had an emergency to attend to on 1/28/20. I reminded them that we ourselves had an emergency with our system but they said there was nothing they could do and if we tried to move the apt up sooner it would most likely just be delayed past 1/30/20.
At that point I asked for a supervisor. I was on hold 13 minutes before the supervisor Fara picked up the line and then I was on the line for 38 minutes with her. She was very nice, I explained the whole story from the beginning and she said that she does not show in her system that we had an apt for 1/28/20. I told her I spoke with someone on my way to work this morning that confirmed the apt had been that day and told me the technician canceled because he had an emergency to attend to 1/28/20. She said she didn't see that anywhere in the system.
As nice as she was, after 54, total minutes on the phone, she couldn't help me other than to say someone would be out 1/30/2020 from 2-6pm. I let her know we work 7-4 maybe 430 and she said she couldn't change the window of time for the apt. In the end I asked her to note everything on my account, our conversation etc. I also asked her to note that we cannot turn our system on or arm our system because we can't have the chimes and alarm going off randomly and the police sent out anymore. I also asked her to note that if this isn't fixed by 1/30/20 we wanted to be released from our contract so we can get a security service that works with more technicians available to service our account when needed.
I will call them on the morning of 1/30/20 and hopefully we have our appointment that day and this all gets resolved. However, I wanted to log a complaint because this is obviously a business practice. They had us renew to a 1 year contract in the beginning of January and because I thought this was getting resolved, I renewed. They shouldn't be renewing or selling new service if they don't have enough technicians to service those accounts. If you are considering Brinks I would proceed with caution or just use a different company.
Read full review
Be the first one to find this review helpful
Ivo of Boise, ID Verified Reviewer
Original review: Jan. 26, 2020
My smoke detector triggered at 9:50 PM and it was a false alarm. I canceled and re-set the alarm panel at 9:51 and called Brinks 800 number to cancel. I was unable to get through as I was stuck going through the labyrinth of menus. At 9:55 Brinks dispatch called me to tell me that I had a fire alarm and that they dispatched the local Fire Department truck. The truck arrived at my property at 10:15 PM!!!! When I called back and complained I was told that the fire department did not answer a call for at least 5 minutes. Yeah right!!! Brinks, YOU ARE FIRED!!!!
Be the first one to find this review helpful
christopher of Bristow, VA Verified Reviewer
Original review: Jan. 24, 2020
We first got Monitronics back around 2012 with a term contract because of the equipment we got. We were initially told that to break this contract we either had to move to an area that was not covered or transfer contract, I asked because I am active duty and am likely to move. Our house was sold and we set up a transfer with the new owners. come to find out that the installer company went ahead and set the new owners up with a new contract instead of transfer, I guess they make more money that way, they even used all of our old equipment that we paid for through contract. Monitronics said they had nothing to do with that and would not work with us. So we just transferred the system to my wife's work office. However, the old equipment was left in the old house as we were told to do to transfer, so we had a display and camera installed in the office. Apparently that extends the contract another 25 months. We were completely unaware of that.
Monitronics states they have a recording of us agreeing but refuses to let us listen to it. Mid 2019 we had to move again due to military orders. We sold another house and agreed with the new owners to transfer the contract again, hoping it would happen smoothly this time. We had a different system there but monitronics said that it should be compatible with their system as long as we purchase an "updated" display unit that cost around $400. We agreed and began the transfer, the installer showed up and said that they can't guarantee the sensors will work. Who will want to transfer a security system that can't be guaranteed to work? So the installer left without doing anything and monitronics said that I need to speak with my case manager, whose 2 extensions that we have received do not work.
So now we are stuck again with a 31 month contract while I am getting situated with my family in a completely new area. It blows my mind how difficult a company makes it, even when you try to do things their way. I understand they contract different companies to install but they should solve the problems those companies may cause, like sell existing equipment under a new contract when everything was supposed to be transferred.
Read full review
Be the first one to find this review helpful
T. of Lake Elsinore, CA Verified Reviewer
Original review: Jan. 23, 2020
When we first moved into our home we had several security companies read how out. When the Moni Security guy made contact with us we were elated at how low the monthly rates were and discussed how my husband and I were both active duty military and could potentially have to pick up and move at a moment's notice for a deployment or if we received orders to another duty station. We were assured that as long as we had active duty orders we could cancel without penalty or incident. Well here we are two years later and we received orders. I called to cancel and was told I would have to pay the remainder of the 11 months on the contract to include a fee and the total would be $500.
I explained how my husband and I were both active duty and I was told that military service DID NOT MATTER and we were still expected to pay the $500. He went on to say that we could move the service with us and I explained we were going overseas and had to live on base so it was no longer needed. He then went on to say that someone at the house could keep the service and pay the remainder of the months. I explained to him that our house was being sold and they were going with another security company.
I asked to speak to a supervisor and I was told that there was not a SINGLE supervisor on the floor but someone would call me back within 24-48 hours. Here we are over 48 hours later and no one has returned my call. I'm extremely upset at the unprofessionalism and the lies that were used to coerce us into going with Moni Security knowing we could potentially get orders and knowing they would never honor a contractual break even if we had proof of active duty orders change or station. $500 is not a small amount of money and lying to customers is extremely dishonorable.
Read full review
Be the first one to find this review helpful
William of Flushing, NY Verified Reviewer Verified Buyer
Original review: Jan. 23, 2020
I did some research on security systems and I wanted to do something that included home automation. I narrowed it down to a couple of companies and I decided to go with the name brand Brinks. Getting the equipment and dealing with the person that sold me the system was very good. However, dealing with service afterwards was not too pleasant.
I had a couple of little problems, but I had one particular problem with the sensor. They told me, "Well, you gotta change the batteries on the sensor." I told them, "I had this thing for a month. It has low battery indication on the system. It's not the batteries that's the problem." And they said, "Well, that's all I can do. You gotta change the batteries on it." I answered, "No. I need I need to talk to a manager." And they told me, "There is no manager to talk to." I didn't give up and let them push me around, so it took me half an hour to finally get the thing stepped up. I didn't understand what the problem was.
They finally sent me a new device, but when I took it out of the box, I was like, "This is the wrong damn sensor." It took me another week and a half to get it resolved. Fortunately, this was for a vacation home. So, the customer support is a little surprising. They basically say no until the customer insists and that part of the experience was just painful. Then, I also ended up getting a break system installed for my private house. I went through the whole process and we set it up. I tripped my alarm coming into the house tonight, and I haven't received the phone call yet to tell me I had an alarm. It's not good. I gotta find out why and that is gonna be my next call to find out.
Read full review
Be the first one to find this review helpful
Thank you
Keep an eye on your inbox, the latest consumer news is on its way!