Brinks Home Security™
(Previously MONI)
ConsumerAffairs Accredited Brand
Brinks Home Security™ is one of the largest home security alarm monitoring companies in the U.S. Headquartered in the Dallas-Fort Worth area, Brinks Home Security secures approximately 1 million residential and commercial customers through highly responsive, simple home security solutions that are backed by expertly trained professionals. The company is supported by the nation's largest network of independent authorized dealers, providing products and support to customers in the U.S., Canada and Puerto Rico.
Brinks Home Security™ Gallery (2)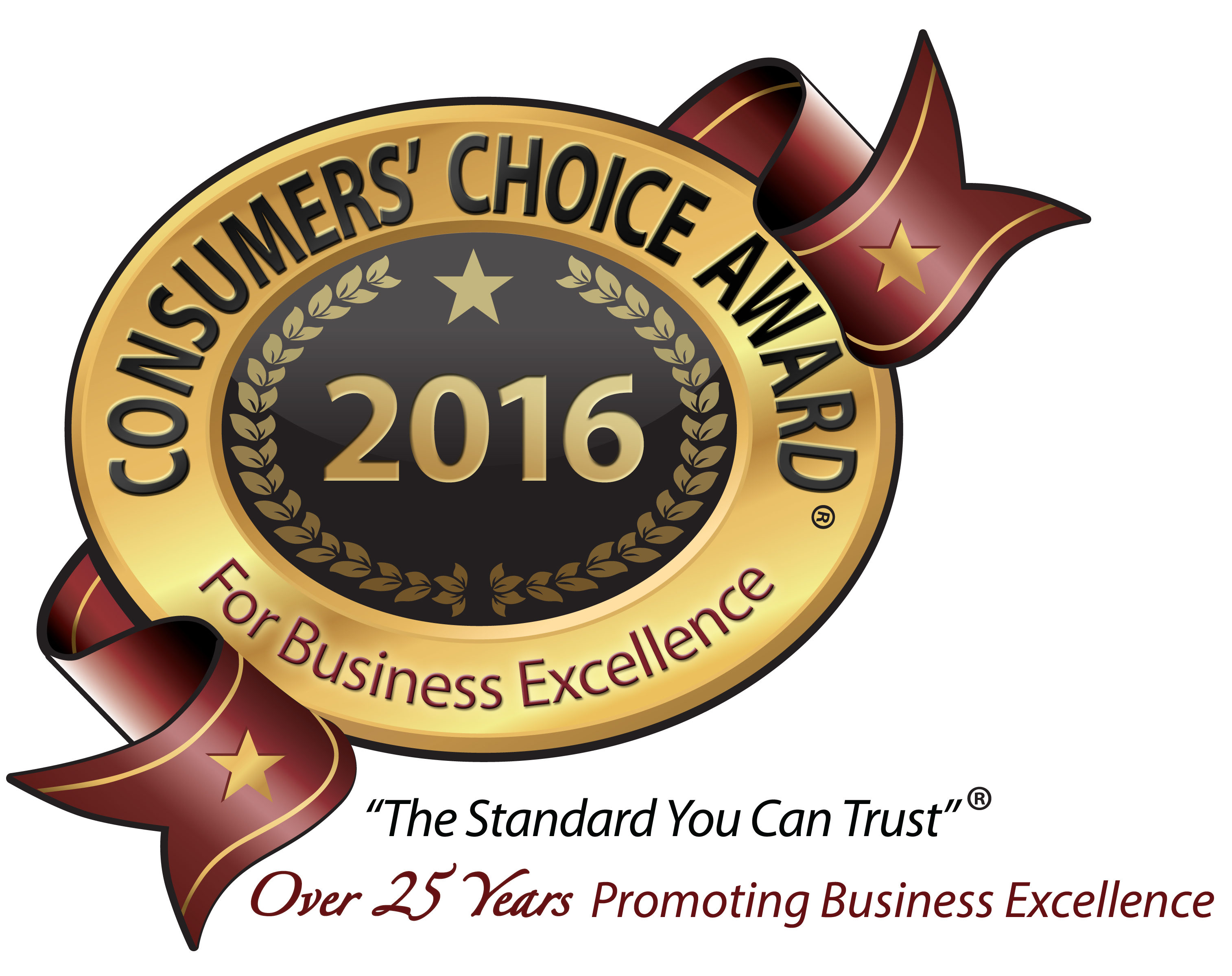 A+BBB Rating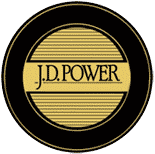 Highest in Customer Satisfaction with Home Security Systems
J.D. Power
View More
View More
2339 Brinks Home Security™ Consumer Reviews and Complaints
C. of Az, AZ Verified Reviewer
Original review: July 14, 2018
We needed an alarm and the reps at MONI did a good job. I've been with them for quite a while now and their system is working fine. I would recommend it.
Be the first one to find this review helpful
Thank you, you have successfully subscribed to our newsletter!
Enjoy reading our tips and recommendations.
Unsubscribe easily whenever you want
Carolyn of Magnolia, TX Verified Reviewer
Original review: July 13, 2018
I have had a home security system for a very long time. My husband works out of town a lot and I feel safer knowing I have an alarm at night when he's not home. I have been with Monitronics for 10 years. When I moved five years ago, I had to move the service from the old home to the new home. I had no problems. It worked from the very beginning with absolutely no issues. And when I accidentally set off my alarm a couple of times, they've called and have been very nice and didn't chastise me 'cause I'm stupid. They responded very quickly to make sure everything was okay.
Since Brinks had taken over, I had set off the alarm and I didn't get to it very fast. They came over the alarm and asked if everything was okay. So even if it's Brinks, they're still doing as good as when they were Monitronics. Overall, I have no problems at all with the cost of Brinks' service. It's reasonable. And I would tell people that their monitoring is right on top at all times that I have set it off. They have immediately responded to make sure everything was okay.
View more
Be the first one to find this review helpful
Melinda of Millsap, TX Verified Reviewer Verified Buyer
Original review: July 13, 2018
I became a widow and living by myself so I bought a home security system. Since then, I've had no other system aside from Brinks. I chose them for the availability of what I needed at a price I could afford and because of their reps. They were very professional. They came into my home and went around with me for an evaluation. Also, the installation was quick, effective and there was a minimal interruption for me and my home. Still, I would've liked a notification of the name change and their acquisition of my previous security company as I've had no correspondence regarding that.
Brinks Home Security™ response
Melinda, in behalf of the Brinks family we would like to extend our deepest condolences. We are also overjoyed to hear that we are part of your security and that your recent experience with our diamond certified technicians was superb. I do apologize that you did not receive notification of the recent name change. I have located your account and will reach out to you soon, so that I may answer any questions you have regarding the rebranding. Thank you - Abraham C.
Be the first one to find this review helpful
Brandy of Winston Salem, NC Verified Reviewer
Original review: July 12, 2018
When I first moved here, I was looking around for a different provider and then I found out that Monitronics work off the cell service. When the Wi-Fi goes down, it doesn't take down all of the security, which was a major factor for me. I ended up getting a couple of cameras not too long ago, which extended my contract. They technician who installed the cameras for me was awesome. I ordered the sign package after the company became Brinks and every time I call, everybody's been great. I'm extremely happy with Brinks and I give their name to anybody who asks.
Brinks Home Security™ response
Brandy we are overjoyed in hearing that you have nothing but great things to say about your experiences. Having the latest in home automation and interactive services such as your cameras, is in fact an additional piece of mind to have for security. Thank you so much for your recommendations and your positive feedback - Abraham C.
Be the first one to find this review helpful
Judy of Carolina Shores, NC Verified Reviewer
Original review: July 12, 2018
I've had this company for almost a year, every time something goes wrong with it, they make us climb up on a chair, find the little, itty bitty screw, take it out, unplug this and do that. We have never in our lives had a company do anything like this. I tried cancelling this contract, they said, "Oh no, It's 5 years and you'll have to pay balance of remaining 4 yrs to cancel". Ridiculous. Also person on phone telling us how to take apart the board on wall to fix problems, said to us, "If you can just do it it would save us some money." Do not like this company at all.
Brinks Home Security™ response
Judy,It is very upsetting to know that your cancellation experience hasn't been a positive one. We are committed to ensuring that we assist our customers with any concerns that you may have with your account, and I am sorry to know that we have not been able to do so in this case. I have located your account with us and will be sure to contact you in an attempt to resolve this matter amicably. -Jacob B
Be the first one to find this review helpful
How do I know I can trust these reviews about Brinks Home Security™?
1,163,567 reviews on ConsumerAffairs are verified.
We require contact information to ensure our reviewers are real.
We use intelligent software that helps us maintain the integrity of reviews.
Our moderators read all reviews to verify quality and helpfulness.
For more information about reviews on ConsumerAffairs.com please visit our FAQ.
BRANDI of Reynoldsburg, OH Verified Reviewer
Original review: July 11, 2018
I purchased a home security system through Monitronics (Moni) last year around May. I signed a 3 year contract. I have never been satisfied with the service, as it will go off random times and is very annoying. When I called to complain, I was told I had to bypass the ground floor window to prevent it from going off since I have a large dog (which I had when I got the service). I explained that defeats the entire purpose of having an alarm system but I was told that's the only resolution. So be it. I bypassed the window. Another annoyance I've had consistently with Monitronics is they call my mother (my emergency contact) whenever there is even the slightest issue, even in the middle of the night. But that's not even the basis of my issues with them.
On my June bill, after Monitronics went to Brinks, I noticed my billing amount had increased from 49.99 to 52.49 per month. When I called 7/5 to find out why, I was told there is a clause in my contract that allows them to increase the amount 5% with no notice. I explained I signed up for a specific amount and was not aware of any potential to increase and I'd like to cancel. I was speaking with Sylvia (account representative) and I asked at that time what the total amount would be to just cancel the entire service, since she explained the amount would not be reduced.
She gave me the exact amount of $641.42 that I'd need to pay to cancel the service. I asked to escalate the call to a supervisor since I could not accept that there was no leeway in reducing the monthly amount. After a full 10 minutes of her insisting she was the only one who could service my account, I INSISTED on speaking to someone higher. She finally transferred me to Evan, who is an account supervisor (the same one she insisted did not exist).
I spoke to Evan at length, my phone even died and he called me back to continue the conversation. I explained to Evan what my issue was and reiterated that although I had the option of canceling for $642.41, I wanted to see what he could do. Basically, Evan offered a reduced price of 43.99 per month, with a one time credit for the cost of money, and an extension of 3 months on my original contract, making my total length for my contract 24 months. I asked Evan to notate my account, as I wanted to talk it over with my significant other and he agreed. He stated he would put a note on the account about his offer. This conversation took place 7/5/18.
After discussing the extension, I decided I did not want to commit to any additional time and decided to just cancel for the $642.41. I called back yesterday (7/11/18) and spoke to a representative about the procedure to send in my cancellation payment. She told me the amount I would need to send in was over $1100! I explained this is completely different from what I was told 5 days ago, to which she responded I may need to speak with an account manager to get the actual amount. I asked to be transferred.
When I spoke to the account manager, she gave me a price of over $1200!!!! At this point, I am extremely annoyed and confused as to how/why my amount to cancel keeps increasing. I asked how that amount was calculated and she said they take my fee before taxes ($57+, which it has NEVER been this amount) and multiply it by the amount of time remaining on my contract, 21 months.
I then reiterated that was a completely different amount than I'd been given 5 days ago, and even more than the amount given to me 5 minutes prior. I asked if I could have the calls pulled as I expect Brinks to honor the cancellation amount initially given to me ($642.41). The representative confirmed calls are recorded and said a supervisor would have to get in touch with me to listen to the call. She stated that would be done within 24 hours. This conversation happened at 1:36 pm 7/11/18 and I am yet to get a call. I think Brink's is a scam that is purposely preventing people from canceling their horrible service, making it nearly impossible. I will be sharing my experience with others.
View more
Brinks Home Security™ response
Brandi, We are always looking for ways to improve our customer's experience here at Brinks, so we truly appreciate you for letting us know about your recent interaction with us. Please know that this is the complete opposite of the type of service we aim to deliver and I want nothing more to assist you with getting this matter resolved for you quickly. I have found your account with us and will be sure to contact you directly to discuss this matter further. –Jacob b
Be the first one to find this review helpful
Chris of Buckeye, AZ Verified Reviewer
Original review: July 11, 2018
I have been with Alarm.com/Monitronics/Brinks Home Security for over 12 years. I had 3 cameras installed which I ended up reinstalling myself due to installer error. Now I am moving and do not have my own home to move into and they want over $1000 to cancel my contract. The cameras they installed are cheap and they have been paid over and over again. That is not customer service.
Brinks Home Security™ response
Chris, I am so sorry if we have caused you any frustration with your service. We take pride in assisting our customers as effectively as possible. We have located your account with us and we will be sure to reach out to you and resolve this matter. -Jacob B
Be the first one to find this review helpful
Randy of Blackstone, MA Verified Reviewer
Original review: July 11, 2018
My mother in law, who has dementia, so we had to sell her house and move her in with us. She had Brinks Security and they are not allowing us to cancel it even after the house has been sold. They are stating that she signed a contract and we have to pay Brinks a contract closure fee. I ask what would have happened if she had passed. Would we still have to pay. Poor Business practices and we will not be paying them anything going forward, including bills.
Brinks Home Security™ response
Randy, We are so sorry to hear about your mothers health condition and please know we mean no harm to any of our customers in any way. Here at Brinks we care for the safety and satisfaction of all of our customers.We want to look into this matter further however we have not been able to locate an account based off the information provided. If you could please send us a direct message with your mother in laws account information and we will be sure to reach out and come to amicable resolution. -Jacob B
Be the first one to find this review helpful
Gerald of Northwood, OH Verified Reviewer
Original review: July 11, 2018
Getting everything set up with Brinks was okay. They sent somebody out. Over the phone, I kept asking for my full list. I never did anything over the phone as far as saying, "Yes sure, send somebody out" without having the price set. I said, "This guy came out and I don't like what they're showing me," and I was told that I don't have to buy it. We then came out and everything seemed all right. However, I got screwed around with the price. Everything was supposed to be free and all of a sudden I realized that the contract I signed was a three-year note and I wound up paying for everything anyhow. I'll probably switch to a cheaper provider when that expires unless they can drop my monthly fee down an awful lot.
Then, I wasn't satisfied with the service I got from the installer. He was pleasant and everything but when he left I realized that he didn't put a sensor on my back door. I was supposed to get one at every door. A second person came out and he added another glass breaker and door sensor, and I think the door sensor should have been there. I didn't know why it can't get installed. And I'm not getting my money's worth. He used up all the old equipment that was in here. All the sensors should have been replaced because the one that they put later on was a lot smaller than the other one. And they look nicer. He also kept my old key fob. With that key fob, you had to hold the button down which might be a safety factor if it's in your pocket because at times you butt dial somebody with your phone. I had to call and complain and I got a new key fob.
Still, their customer service team is an excellent team. They spend a good half hour on the phone over one issue. Once, I had a motion detector's verbal notification go off all the time even if you shut them off. My mother came by one time without saying anything and had the police on their way. I also had some people working in here and every time they got down off the ladder and walk within the sensor, it would go off. I muted it, but when I unmuted it, it went back to doing what it's doing. They told me that the system was programmed to do that. But the guy showed me what to do to turn it off. There was a second one while I was working and had a roof being put on. The guy put a brick on my window ledge and it barely tapped the glass but the glass breaker, which is 10 feet away, went off. It delighted me because it is that sensitive. Sometimes, something gets dropped in the family room and the verbal notification would go off.
The system also went off on us a couple of times and it's louder than hell. I don't think everyone's hooked up that way. But for some reason the one in the family room goes off and I don't know where the siren is coming from. It must just be coming out at the control panel because it's very loud. I can't have it going off in the middle of the night or thunderstorms, or anything like that. But the overall service I got from Brinks has been great. But if you go with them, double check what you're paying for and check at least one other or two other companies. And if you are going from one company to another, make sure if it says you get all new sensors, everything's supposed to be free sensors. Insist on it. If the guy won't put in new sensors, make him leave.
View more
Be the first one to find this review helpful
Rebecca of Harker Heights, TX Verified Reviewer
Original review: July 10, 2018
Got Moni June 16, 2013 and paid quarterly for the full FIVE YEARS. On 6/12/18 called Brinks that we no longer wanted their "service". I was told a 30 day notice was to be given which I did verbally. Was told an email would come 24-48 hours which ended up being a WEEK! In recent mail received a quarterly bill, with a late fee of $3.00 was received. I called and was told by an "account manager" that was charged for 4 days (June 16-20, 2018) and for the 30 days while paperwork was processed. The "account manager" stated Brinks does not acknowledge verbal cancellations. Then how did they know what to email for cancellation. The "manager" stated we had to pay for the 30 days, per the contract. We had already paid out our contract-so how can we be held to it? Brinks wants us to pay for services we did not have nor will EVER have. This is fraud-charging for services not received!!! CONSUMERS BEWARE OF BRINKS!!!
Brinks Home Security™ response
Rebecca, Please know that we never intend to make any situation a difficult one. We are sorry yo hear that you are parting ways with us, we want to resolve this matter amicably. I have located your account with us and will be sure to reach out to you regarding this matter. -Jacob B
Be the first one to find this review helpful
Carlos of Forrest City, AR Verified Reviewer
Original review: July 10, 2018
I moved in to a different home and I got a lot of valuable stuff in there. I had Moni at first and it switched over to Brinks and so I got it. I like Brinks and so far, everything's working fine. I recently got some cameras however, I had problems with those. Brinks sent me the wrong orders but they hurried up and replaced them. They said it's within about two weeks but it came in four days so I was glad about that. And also, the people were nice.
I installed the system on my own. The instruction were clear and easy to follow. Also, I've had a couple of false alarms and the cops came but it worked like it's supposed to so I'm glad that they came right on and they did what they're supposed to do. I use the smartphone apps as well. I like to have more features in there but for what I'm paying, it's worth it. One thing I like more are the advance cameras and I like to be able to move my cameras around so I can turn it left and right and up and down. I've already recommended Brinks. I told my friends about my new cameras and I'll make sure they'll switch.
View more
Be the first one to find this review helpful
Brian of Glendale, AZ Verified Reviewer
Original review: July 9, 2018
Moni bought out my contract from Guardian with 2 years left on it. Called me and told me I had to have a tech come out and get the system on their servers. Turns out by signing that he was on my property I signed up for another 5 years. No mention of the contract. Just a "Sign here so my boss knows I did my job" on a tablet with just a signature page. No wording. Didn't send me a copy of new contract nor leave a written copy behind probably because they knew if I had seen it I would have canceled it within my 3 day clause. Well enjoy my collections account scammers. Not paying a dime. I'll also take most of these comments in same relation to my situation with me to court to show a pattern of misrepresentation should it come down to it.
Brinks Home Security™ response
Brian, We are deeply taken back by the experience shared in this review. Here at Brinks we take all feedback seriously, so allow me to look into this matter for you. I have located your account with us and i will be sure to reach out to you to resolve this matter amicably. -Jacob B
Be the first one to find this review helpful
Mark of Pollock Pines, CA Verified Reviewer
Original review: July 9, 2018
Was customer with Monitronics for close to 4 years and had no major issues. Brinks purchased This Company, I Canceled via phone with a manager, for their email to cancel form did not work on 4-18-18, so they said in this instance they would cancel but would be a 30 day wait and be charged. So I paid that. I called in May again June 6 – a operator said all info I told him was correct of my cancelation, should be cancelled and he would send me a Cancelation letter to prove that, I requested, never received the letter and started getting bills after my service was suppose to be canceled. Now started getting 1-855 automated phone calls saying I owe and past due. Have tried calling customer service multiple times, transferred, then over 7 drop calls, or managers are out of office, July 9th operator said we have two sides of company Brinks-Moni.
This company is either way understaffed or has way too many issues to deal with their customers. I have probably wasted 5-6 hours trying to contact company over issue since April 18 2018. This company is incompetent, I don't trust a thing operators say, this company's managers need fired, or this company is just out to scam their past customers. After reading Brinks complaints online, I see I'm not the only person writing same such issue. The company's home base address is 1990 Wittington Place, Farmers Branch, Texas 75234.
View more
Brinks Home Security™ response
Mark, We are so sorry to hear of your recent experience when contacting us. We never mean to cause any frustration when parting ways with us. Here at Brinks our customers happiness means the world to us. I have located your account with and i will be sure to reach out to you to resolve this matter accordingly. -Jacob B
Be the first one to find this review helpful
William of Houston, TX Verified Reviewer
Original review: July 7, 2018
We had just moved back to Houston and into this neighborhood, and we thought it would probably be good to be in touch with what was going on in and around our house both while we were here and when we were away. We went with MONI due to the presentation made by a young enthusiastic man who was canvassing the neighborhood. He came, we invited him to come in, he explained it to us and we signed up. Also, the installation was quite satisfactory. Somebody came with a bag of tubes and a few pieces of equipment, and they got it all set up in a very convenient way. The system itself is very effective. We occasionally set it off when we're here and it has accidentally been set off a dozen times when we're away. We had to pay for the constable service to come for those false alarms which was disappointing, but nevertheless our fault.
Be the first one to find this review helpful
MJ of Lafayette, LA Verified Reviewer
Original review: July 6, 2018
Made the mistake years ago of buying an alarm system with a company that partnered with then Monitronics. The hardware never worked right from day one. After months of runaround from the people that sold me the hardware I decided to cancel the monitoring, I don't need it after all since the alarm hardware has never worked correctly. After being told I signed a 5 year contract for monitoring and can't cancel I was peeved but my bad. I didn't read the fine print. So here we are five years later the contract has expired so I can cancel it now. Right?
Wrong, you see Monitronics no longer existed. They became Moni who has since become Brinks. I have called two different days now and all I get are lies and runaround about how I still have a contract (which I don't) and to cancel service I have to jump through hoops like wait on an email that never comes, and then fill out a form that can only be delivered by the aforementioned email (not downloaded no that would help you and we don't want to do that). Then even if you jump through these hoops you still have to wait 30 days.
Both phone calls today with two different customer service reps (what a joke) who both insist I am under a month to month contract, which is a legal impossibility in my home state as Louisiana does not recognize contracts that lack a defined start and end date. I'm told they will not cancel my service even though I've requested it because I haven't filled in their non existent form requesting to cancel. I have demanded to speak with a supervisor only to be told all the supervisors are busy and one will call me right back.
I asked when they would call me back to be told in 24 to 48 hours. I've told the customer service reps that is not acceptable that I demand to speak with a supervisor or that supervisor's supervisor, or the supervisor's supervisor's manager or anyone higher up, only to be told that they will not transfer my call, but amazingly that put me on hold and come back stating they have been told by a supervisor they can expedite my cancellation. (How is it they can talk to a supervisor while I'm on hold but they can't connect me to the supervisor or provide me with a supervisor's name. Hummm sounds like another lie to me.) But when I question if expedited cancellation means today I'm told no. It just means sooner than 30 days but they will not give me a time frame.
So two phone calls today, One phone call three weeks ago and we are nowhere. Brinks refuses to cancel my service even though the hardware has never worked right from day one and the monitoring is a joke, and when I say a joke I mean it is nonexistent. Just before I started typing this I purposely tripped the alarm the siren has been sound the whole ten minutes I've been writing this and no phone call from the monitoring company. No police rolled to my home, so what exactly am I being forced to pay for and why do they refuse to cancel something they obviously are not providing. Hopefully the folks at my credit card company can help me out because Brinks sure isn't.
View more
Brinks Home Security™ response
Michael, as a consumer myself, it saddens me that you have been through recent experiences like this. There is a greatness that this company provides to all of our customers, and to see that you went through the exact opposite truly makes me feel unhappy. It is never our intent to make cancellation a difficult thing for customers. I have located your account and will be reaching out to you soon so that I may assist in any way possible. Thank you - Abraham C.
3 people found this review helpful

David of St. Louis, MO Verified Reviewer
Original review: July 6, 2018
Brinks recently took over our security system monitoring from another company and increased our rates significantly. When we called to cancel service we were informed there is a 30 waiting period to get out of our contract even though we fulfilled our obligation years ago with the old company. Brinks actually double billed us by sending an invoice and charging our credit card, still waiting to see how that works out. We are totally disappointed with Brinks at this point. Wait times for customer service are over 15 minutes and the reps we have dealt with are less than accommodating.
Brinks Home Security™ response
David, in behalf of the Brinks family, I am truly sorry that these recent events had taken place. I truly understand the frustration and feeling a person could have when being double billed. Please know that it is never our intention to place both continuing and departing customers through a financial inconvenience. I have located your account and will be reaching out to you soon, that I may assist with your recent experiences. Thank you - Abraham C.
2 people found this review helpful
Mauricia of San Juan, PR Verified Reviewer
Original review: July 6, 2018
I wanted to have the house protected and I used a home security system with Ranger American a long time ago. They used to have rangers patrolling the street and once they quit doing it, they weren't useful. Then, I had Monitronics. The installation of the security system went okay and it was a very simple system versus what we had before.
But after the installation, the service they gave us wasn't very good because we called in a number of occasions and they never called back. We also had some issues with the alarm and bigger issues with the cameras they sold us. We were gonna call to see how we could change the cameras for better cameras and right now, we have one that's not working after the hurricane. The system is so-so with the cameras as they are. But if the cameras were upgraded, it would be good. Also, nobody let us know that Monitronics was changing to Brinks and all of a sudden, the app changed to Brinks. But we were happy and Brinks is a lot better than Monitronics.
View more
Be the first one to find this review helpful
Sadie of Lafayette, Other Verified Reviewer
Original review: July 5, 2018
I am the daughter of Sadie ** and Leon ** who are in their late seventies and my dad will be 80 tomorrow. When they went with Moni the system never worked and they took ADT back April 9, 2018 and now Brinks says they are still under contract. They never signed anything to continue the contract with Moni and I was told by the installer today that Moni preyed on elderly people. My Parents always pay their bills but 712.68 to pay to end of contract is ridiculous when they never opted for a long contract. I talked to a person at Brinks who provided this information and was not willing to check to see if there was anything else he can do and we will not pay this bill I handle all their finances now.
Brinks Home Security™ response
Allow me to first express my deepest apologies for the experiences your mother and father have been going through while seeking cancellation with our company. Continuing and departing customers both, are most important to us and I would not want you to leave us with this kind of experience being the last. It is never our intention to make any person feel obligated to continue our services. I have located your account and will be in contact with you soon, so that I may assist in resolving the recent troubles your parents have been enduring. - Abraham C.
2 people found this review helpful
DEBORAH of Hope Hull, AL Verified Reviewer
Original review: July 5, 2018
Contacted Brinks 6/4/18 to cancel service. Closed my business. The rep was upset because I would not go into detail about why I was canceling and who I was going to use. Multiple calls and long wait times, each time with a new set of instructions on how to cancel (should it really be this hard?). I was told no equipment to return then they sent a box to the closed business location for equipment return (not billing address where they were going to send the cancellation packet I never got). I have called, emailed, sent certified mail and as of today account is still not canceled. Now that I have the return receipt back I will be writing to the BBB and to the Attorney General in Texas. I have asked for a copy of this contract that I am told I signed agreeing to give 30 days notice multiple times and I am still waiting for it over a month later. If they require you to sign a contract... run... as fast as you can.
Brinks Home Security™ response
Deborah, We are deeply taken by the experience you speak of and we apologize if we may have caused any frustration. Here at Brinks we always ensure we are assisting every customer accordingly. We are sorry to hear that you are parting ways with us regardless lets get you taken care of and resolve this matter amicably. I have located your account with us and i will be sure to reach out to you. -Jacob B
3 people found this review helpful
Gregory of Lakewood, CA Verified Reviewer
Original review: July 5, 2018
I started out with the company 10 years ago and not too long ago, Brinks sent a serviceman out to replace one of my sensors inside. It took him a while to get there though. He didn't show up on time the first day but did the second day. Last week, I also decided on adding on a Ring doorbell and I'm considering doing cameras later as well.
Be the first one to find this review helpful
Insufficient response received
Matt of Midvale, UT Verified Reviewer
Original review: July 4, 2018
I have had multiple false alarms in the last month of having the service. Cannot get ahold of tech support, spent 1.5 hours on hold today waiting to talk to someone and finally everyone in my office was tired of hearing the bs message playing over and over again I had to hang up. Their product is **.
2 people found this review helpful
Rosa of Surpirse, AZ Verified Reviewer
Original review: July 4, 2018
The Brinks home security system was already installed in the home that we purchased and I've talked to the company's representatives, who were great people. The system is just standard but very useful. I like the fact that it's wireless and can be monitored through the phone app.
Be the first one to find this review helpful
MARIE of Greenacres, FL Verified Reviewer
Original review: July 3, 2018
I have been trying to cancel my contract which expires July 31. When I called on June 25, I was told that I will get an email with documentations and it takes 30 days to cancel after filling out the paperwork. Today is July 3rd and I call back I'm told that there was a problem with the email address they have on file. I have been receiving email from Brinks (the last one about a survey on July 1st) from the same email. Today I was told that I will get the email within 48 hours and when I asked to speak with a supervisor I was ignored.
Brinks Home Security™ response
Marie, Please accept our apologies as we never mean to cause any frustration. We always want to ensure we are assisting customers in any way possible. I want to ensure that we get the issues resolved and so i have located your account with us and will be sure to reach out to you. -Jacob B
Be the first one to find this review helpful
Gloria of Miami Gardens, FL Verified Reviewer Verified Buyer
Original review: July 3, 2018
When my alarm started beeping, which it had never done before, I called the Moni number and in return, they said they were now with Brinks. I didn't know that Moni had switched over to Brinks because I had not received a statement from them. So, when they connected me, they said I would have to text a number in order for a technician to text me back. I did and the technician did text me back and asked what the problem was, as well as my name, my account number and my security code, but I've never even met or talked to this person and I'm getting a text. I did text him back and said that I wanna speak to a person instead of texting them as I've never dealt with them before. I was very upset because I never had a problem with Moni and I could speak to someone in 24 hours.
I was with Brinks at the very beginning and I didn't like their service, so I switched to Moni. Now, I'm back with Brinks again and when I had a problem, I was told to text somebody because their office is closed, and I have never heard of anything like that. That was on a Sunday and I was told that their offices were closed on Sunday. I asked the tech if I had to text them in order to get some service when I have an emergency problem. And he said that if I wanted someone to come out, it'll be $25. I was very dissatisfied with that experience.
I didn't pay the $25 and waited until Monday. All in all, I spoke to five different people about one problem that I was having. The last young lady that I spoke to was Crystal. I told her that I spoke to four different people before I got to her and she was the first one to explain to me in detail what the problem was and I appreciated that. She was professional, courteous and spent so much time with me explaining my problem. She was right on her job and when she told me what to do, I took care of it and I haven't had a problem since.
View more
Be the first one to find this review helpful
T. of Ga, GA Verified Reviewer Verified Buyer
Original review: July 2, 2018
I had to be away from my property a lot because I'm a primary caretaker for a cardiac patient so I decided on getting a home security system. I was with ADT before and now I'm with Brinks, which I got through MONI at the time. The installer was wonderful and the sales reps were courteous, professional and very helpful. Every live person that I had contact with were A-plus. However, the daily operations of the system, though not totally disappointing, has been irritating. The camera and a doorbell are the two features that have given me the most problems. The problem would be fixed for a short period of time and then it would default to where it was. It might be because there's a lot of storms in the area or birds that decided that they wanna nest on top of the cameras.
Be the first one to find this review helpful
Javier of San Sebastian, PR Verified Reviewer
Original review: July 1, 2018
I knew one of the salespersons at Brinks Home Automation. He came over to my house, showed me what they had to offer, and they were quick about it. So, I took advantage of the opportunity and they set me up quickly. Within a few days, they had a technician there setting up the system. The installation team was fine. They were very pleasant and very knowledgeable. They explained everything and set me up with the keyboard, let me know how to set it up, the password, etc. Everything was simple. The cost was a bit high-end and it could've been a cheaper, but then again, there's no price in keeping your family safe. Once you balance things out, it's worth the money and I would definitely tell my friends to sign up with them.
Right now, I don't have that system anymore because I've sold the house. But when I was with them, I was satisfied with their service. Any time the alarm system would go off, they would call me immediately, and when they couldn't find me, they would call somebody in my contacts. At first, its sensors were extra sensitive. I called and they told me how to adjust them. Once I adjusted them, they were perfect.
View more
Brinks Home Security™ response
Javier, it is such a fulfillment to hear that you had a superb experience with our services. You are truly right about not placing a price on safety. We strive to maintain a consistency in quality service through our Diamond certified technicians and our fast signal response time. Thank you so much for your feedback. - Abraham C.
Be the first one to find this review helpful
Carol of Tom'S River, NJ Verified Reviewer
Original review: June 30, 2018
I have been trying to cancel my contract (which expires July 31) since June 2nd. I have called several times to no avail and each time I call I get a different response as to procedure for canceling my account! I was told 3 weeks ago I had to call 30 days in advance to cancel. Being this is a holiday week coming up I decided to call today 6/28/2018. On June 2nd I spoke to a man named Lawrence who told me he was an account manager and gave me a direct line to reach him for when I call back to cancel. I tried that number today and there was no such extension. Every time I dialed and listened to the prompts and put the extension in, there was no such extension.
I spent over an hour today trying to cancel my service as of July 31 2018. I finally was able to speak to a gentleman named Mikka who told me it has to be done by email. I gave him my Gmail account to send the paperwork as My AOL Mail account on file has been giving me some troubles this past week. He told me That the email must be returned 30 days prior to canceling. I told Him, "Well today is June 28th so I see no reason why the email shouldn't be here by June 30th." No promises made on his end of the conversation. All he said, "If you don't receive it in 72 hours check your Spam and if it's still not there Call back!" NO. I'm done! So Now I mailed a certified letter to Brinks Friday 6/29 laying out this whole nightmare and informing them I am done! As of this Morning 6/30/2018 Still No email from Brinks to close the account!! What horrible customer service!
View more
Brinks Home Security™ response
Carol, We are sorry to hear you are parting ways with us please know that all of our customers mean the world to us. We have located your account with us Carol and we will be sure to reach out to you and resolve this matter. -Jacob B
3 people found this review helpful

Tiffany of Washington, PA Verified Reviewer
Original review: June 30, 2018
I switched to MONI June 2014, big mistake btw, my bills were constant at $44.99 from June 2014 until October 2016 when it went to $47.24, April 2017 it went to $47.63, November 2017 it went to $49.99, then April 2018 it went up again to $50.57. Found another provider, with more modern equipment for a cheaper price. Call to cancel MONI on 5/31/2018. Spoke with Lawrence who told me I had to write a letter and have me an address. I sent the letter with my complete detailed explanation that I wanted to cancel. Today I received a letter stating that I'm under contract until 5/27/2019.
Now you should think that when you call and spend minimum of 15 minutes talking to someone about cancelling your account, that's when you would be told that you were "under contract" which I truly believe is **. I swear my contract was 3 or 4 years, but I NEVER received written via email or snail mail that the rates were being raised.
Also, on a more alarming note, when the new security system was installed and the MONI system disconnected and removed completely, it NEVER ALARMED, nor was a single call placed to my home or cell phone to ensure we weren't being butchered by hatchet jack. I just want to cancel my account and obviously have ZERO FAITH in their so called service. We had so many problems with the glass break sensor being triggered by a 3 month old puppy that I had to turn the batteries around to override that sensor. Can someone please contact me about this please!
View more
Brinks Home Security™ response
Tiffany, Oh no! Here at Brinks we try to make every process as smooth as possible and i am sorry this wasn't the case for you. We take all feedback seriously and i will personally reach out to you to address your concerns. -Jacob B
2 people found this review helpful
Gary of Buffalo, SC Verified Reviewer
Original review: June 30, 2018
I sold a home and built myself another small home here in the country, and my neighbor up the road had the MONI sign in the yard. So, I called MONI, I liked it and I went with their programs. There was a time where the alarm went off a couple of times and they responded within just a matter of two seconds. They're very good. The rep who came to our home was outstanding and he did a super job, good installation, great customer service. I'm well pleased with what I have.
I spoke highly of the system that I have in my home to other people. But this was a few months back before it was Brinks. When I got a letter that Brinks was gonna take over MONI, I was concerned about Brinks taking over this contract. I was misled with the system that I had in my home in the past. Years back, I had Brinks at another location and they were not a very good as they didn't hold up their end of the bargain. They did a lousy job with me before and I was disappointed and I think I was undermined by them. So, I'm hesitant about what it's gonna be like with Brinks in the future. If I had some issues with them, we'll have this something otherwise. Brinks just needs to honor their commitment with what they provide for a customer. They should be truthful in the beginning and be straight. Nevertheless, the system that I have now is working fine and I'll give Brinks the benefit of the doubt.
View more
Be the first one to find this review helpful
Larry of Buckeye, AZ Verified Reviewer
Original review: June 29, 2018
I have had the displeasure of having an issue with this company. I have Moni Security prior to the merger with Brinks. The first issue I had was when a customer service representative called and asked about how I was enjoying the service, I told her no issues, but wondered about not being able to review prior camera surveillance, she told me it was an IT problem and she does not handle that, nor was she willing to transfer me or offer me any further help.
Then I called the company and talked with Rubi regarding my dissatisfaction and any help, she was rude and displeased with the interaction, I told her I wanted to cancel my account. She told me I was under contract and I could not cancel it. I told her I was under a month to month and she informed me she would send me a copy of the contract via email within 15-20 minutes. I waited over 30 and called her back, but the service center was closed for the day.
I called back the next week and Sales Manager Lawrence helped me and advised that Rubi had the wrong email address. I re-verified the email address and Lawrence advised me that it would be 3-5 days before I received the email of my contract, not minutes, because another department handled the dissemination of emails. He also advised he would make comments about my account being closed, and I he was unable to close out my account, and I would have to mail in a letter stating I wanted my account closed, but there was no balance or fees at that time.
After hanging up, I remembered a few questions and called back, but was helped by Marcus, not Lawrence this time. Marcus advised me that I would have to pay 80% of the balance for the contract, and would have to file a police report to dispute the issue I had with the term of the contract, because when I signed up for it, I agreed to a higher payment so I wouldn't be bound to a long contract, and would have a month to month plan. Marcus advised he would also send me an email of the contract so I could start with the police report.
I waited a few weeks, due to the holidays, but never received an email from the company. I did however receive another bill from them, for a higher amount, which confused me because I was told that my price would be locked, and I had also sent in a letter to PO Box 814530 Dallas, TX 75381, stating that if for any reason my bill went up, I would be able to terminate service with them without having to pay for the equipment. This was something my neighbors told me to do, that I had referred for the service, not the company.
During this time, my camera failed to work, and I received emails from Brinks Home Security giving false reports about how the power went out to my system, but I had no lapse in power at all. When I called back, I talked to Renaldo, who told me he would correct my billing to the old amount, but I advised I just wanted to cancel my account. He transferred me to Lawrence again, who told me they would not cancel my account, and I had to wait until my contract was up. He also told me that they had sent emails of my contract on multiple days. I told him that I had never received the emails, and if there was someone else I could talk to.
Instead of transferring me, Lawrence talked with his supervisor (Darius), who told him that they mailed out a copy of the contract, not emailed it, which is why I had not received it yet. Lawrence also said that he would request for another copy of the contract to be mailed to me. At this point I told him I was tired of being lied to about what had happened, or what they would do about prolonging my service, and that I just wanted my account closed. He told me he could not close my account, and to have a nice day. I was on the phone for over an hour, and had not been helped out any more than the prior phone calls.
As of the end of the phone call, nobody was willing to help me in closing my account, or helping me any more than telling me to read my contract. Other than the original service representatives that were willing to offer to send someone to check my system for $50, or the other that offered to return my payment back to its original amount, nobody understood my dilemma and it seemed like it was a normal occurrence.
As soon as I told them I wanted to cancel my service, nobody wanted to help me and they simply passed me off the next person, who fed me stories about sending emails, and I would have to just wait. It seemed every time I called in I was told something different, and would have to wait until after I read the "contract" (which would help me more than a human being). The issue being that they seem to have a problem with training everyone in how the contract is sent, but there is nobody at their help center that can help. Hopefully there aren't too many people that are going through this runaround that I am going through. I will have to now wait even longer before I hopefully receive this helpful "contract" and can find an answer as to how I can rid myself from this nightmare.
View more
Brinks Home Security™ response
Larry, Please know that the experience you speak of is the exact opposite of what we strive for on a day to day basis here at Brinks. We want to make this right and resolve this matter as amicable as possible, we have located your account with us and i will be sure to reach out to you. -Jacob B
Be the first one to find this review helpful
Brinks Home Security™ expert review by Erin Raub
Founded in Texas in 1994, MONI Security is now one of the largest home security companies in the United States. Authorized dealers are located in all 50 states, offering easily customized, tech-savvy alarm systems at mid-range cost. The company, a subsidiary of Ascent Capital Group, serves over a million residential and business consumers.
Customized equipment: MONI Security offers many equipment brands in different price ranges. The company's offerings are comprehensive, extending beyond basic security to home lighting control, keypad door locks and remote-access thermostats. Product availability varies by location.

HomeTouch automation: MONI Security remote home security allows you to perform an array of tasks via computer, smartphone or tablet: arm/disarm your system, tweak your thermostat, lock your doors and even check your appliances from afar.

Backup power sources & monitoring: Redundancy is the name of the game: two power sources ensure you never lose security coverage, and multiple monitoring channels ­– Internet, phone line, and cellular – guarantee your system is always connected to the monitoring station.

Specials: MONI regularly offers specials for new customers. You can visit the company's website or contact a local dealer to learn about current specials and discounts.

Equipment: MONI Security device selection differs from its competitors. Before making a commitment, verify that your local dealer has your desired devices available.

Best for: Homeowners, tech-savvy shoppers and hands-off consumers.