Brinks Home Security™
(Previously MONI)

ConsumerAffairs Accredited Brand
Brinks Home Security™ is one of the largest home security alarm monitoring companies in the U.S. Headquartered in the Dallas-Fort Worth area, Brinks Home Security secures approximately 1 million residential and commercial customers through highly responsive, simple home security solutions that are backed by expertly trained professionals. The company is supported by the nation's largest network of independent authorized dealers, providing products and support to customers in the U.S., Canada and Puerto Rico.
Brinks Home Security™ Gallery (2)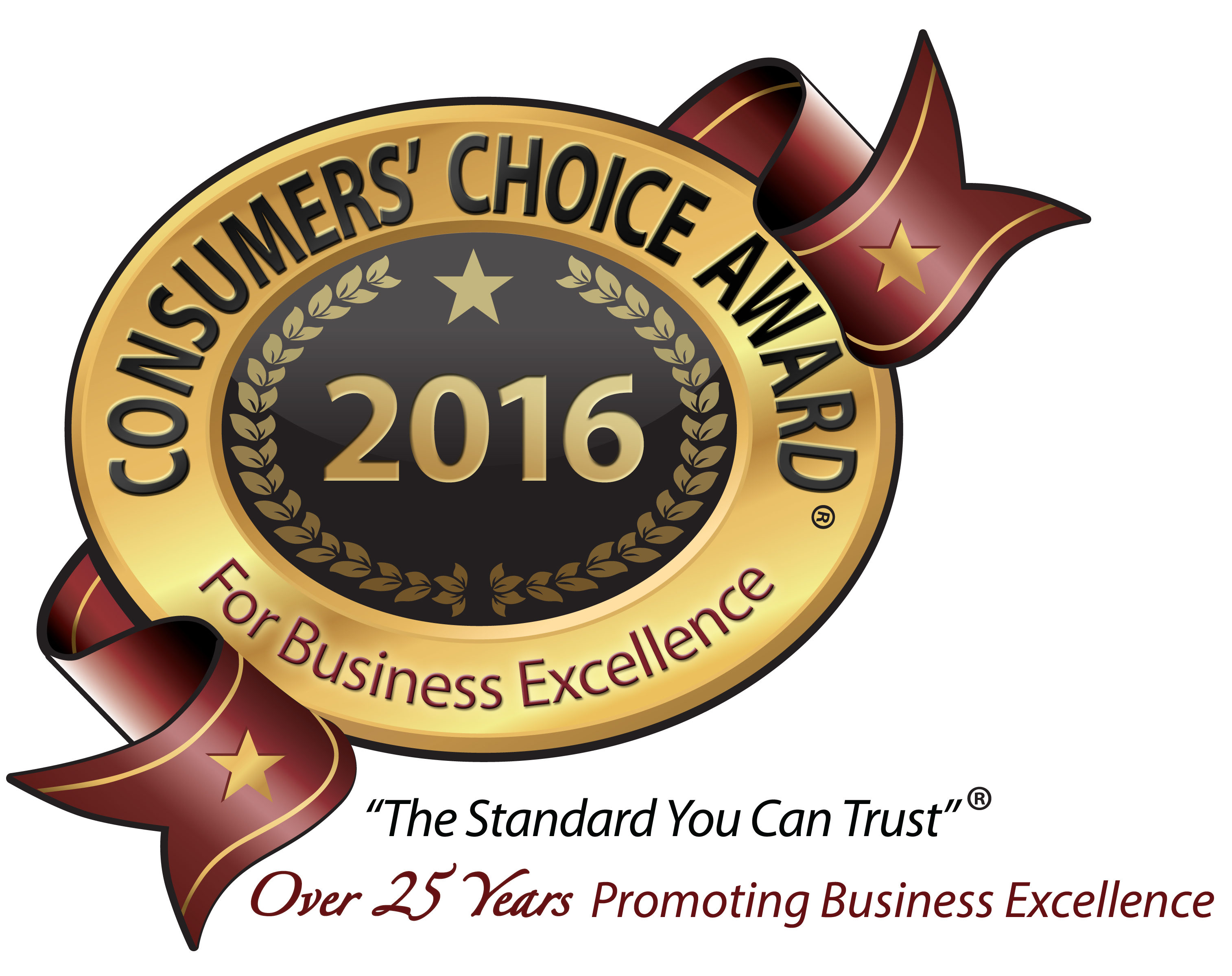 A+BBB Rating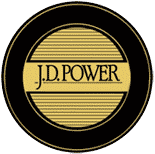 Highest in Customer Satisfaction with Home Security Systems
J.D. Power
View More
View More
BOTTOM LINE
Brinks offers technologically advanced systems at an affordable rate. Although the cancellation policy could be better, we like their straightforward pricing and additional equipment.
PROS
Affordable options
Solid product warranty
DIY setup
CONS
Strict cancellation policy
Top Brinks Home Security™ Reviews
06/11/2019
Charlie of Los Angeles, CA
Verified Reviewer Verified Buyer
With Brinks, I know my system is on. I don't have to double check. It makes me feel safer and I recommend it to friends and families. I wouldn't go with anybody else either.
Read Full Review
06/21/2019
Elisandro of West Valley City, UT
Verified Reviewer Verified Buyer
The installation was very easy, very simple, and right to the point. I did it all by myself and I liked it. Their instructions were very detailed and very helpful … I also like the smart features a lot and it makes using the system easier. Brinks is amazing and I refer them to anybody I come across.
Read Full Review
Brinks Home Security packages
Brinks Home Security has two professionally monitored security systems: Home Complete and Home Complete with Video. Brinks home security systems are installed via a DIY method and the entire system is wireless, so no drilling is involved. Brinks offers an industry standard 36-month contract.
You can also buy the equipment for a Nest Secure security system from Brinks. Although Nest is a self-monitored system, you can pay a monthly fee of $29/mo for Brinks professional monitoring. If you already own a Nest Secure system, you can still sign up for this service with Brinks.
Brinks Home Security cost
Brinks pricing is straightforward. You can choose from one of two plans: Home Complete or Home Complete with Video. However, you should be aware that additional equipment will cost extra. Financing is available through GreenSky if you don't want to pay for the equipment all at once.
You can try any of the Brinks home security plans for 30 days, and if you're unhappy with the system, you can receive a refund. The Brinks Home Security app is also available for every plan, letting you control your home security system from your mobile device. This includes lighting control, checking out security video, and arming and disarming the system.
| Plan | Monthly cost | Equipment cost |
| --- | --- | --- |
| Home Complete | $29/mo | $399 |
| Home Complete, with financing | $40.08/mo | $0 |
| Home Complete with Video | $39/mo | $499 |
| Home Complete with Video, with financing | $52.86/mo | $0 |
Brinks Home Security equipment
All of Brinks' equipment comes with a 2-year warranty. You can use voice command technologies like Google Assistant and Amazon Alexa with specific Brinks systems; however, Amazon Alexa is not compatible with Nest Secure. The Home Completed Systems are compatible with Alarm.com, Google Assistant, Siri and Alexa. The plans from Brink come with the following equipment:
| | | |
| --- | --- | --- |
|   | Brink Home Complete plan | Brinks Home Complete with Video plan |
| 3 door sensors | | |
| Motion sensor | | |
| Brinks Home Touch | | |
| Yard sign and decals | | |
| HD video doorbell | | |
| Indoor night vision camera | | |
| | | | | | | |
| --- | --- | --- | --- | --- | --- | --- |
| Brink Home Complete plan | | | | | | |
| Brinks Home Complete with Video plan | | | | | | |
You can add on additional equipment like Brinks home security cameras to your system for an extra charge. Additional equipment you can buy includes:
HD indoor camera
Smoke detector
Door sensors
Window sensors
Motion detectors
Brinks Home Security FAQ
Do I have to install my Brinks system myself?

Brinks makes their systems easy to install, regardless of handyman ability. All you have to do is unpack the box Brinks sends you, put the devices in the correct spots, plug them in and activate the system. If you have a more complex piece of technology you'd like to install, Brinks can put you in touch with trained, approved technicians for installation.

What if I move homes? Can I still use my system?

You can still use your system if you move. The benefit of having a wireless, DIY system is that it's easy to take down and set up if you're relocating.

What is Brinks' cancellation policy?

The Nest Secure system is month-to-month and canceled whenever you like; however, after the 30-day period, you won't be able to return your equipment for a refund. For the Home Complete system, you also get a 30-day trial period. If you cancel a Brinks contract after the trial period, you will still have to pay your balance in full.
Do we recommend Brinks Home Security?
We recommend Brinks Home Security for their affordable plans, customizable options and good warranty. The Brinks Home Security price, especially on the basic plan, is good. Brinks is unique in that they offer both professionally monitored and self-monitored security systems. Their 3-year contract and strict cancellation policy aren't ideal, but these are also common for other companies in the industry. Overall, Brinks has a great self-installed home security system.
3076 Brinks Home Security™ Consumer Reviews
A link has directed you to this review. Its location on this page may change next time you visit.
This review is featured by Brinks Home Security™
Gary of Logansport, LA Verified Reviewer Verified Buyer
Original review: Aug. 1, 2019
I wanted to protect my family when I'm away from home and have extra security around when I'm at work. Brinks fit around my price range and it wasn't as expensive as others. It had way better rates and reviews about it. I also liked the way that they said they monitor it. Customer service was great. They talked to me and gave me my quote. I told them I would call them back when I got paid and found out from other security companies. Shortly after that, I called and got it paid. The kit came two days later which was less than the timeframe they said it was gonna be. It was labeled and was easily installed. Once I got everything installed, I called and got the system set up. They were to activate it and test everything to see if it was installed correctly. I love the system features of my Brinks. They're great.
Brinks Home Security™ response
Gary, We are so happy that we were able to protect your family in your time of need. At Brinks Home it is our dedicated goal to give our customers that sure sure feeling there home is protected. This review brings joy to my heart knowing the amazing service we can provide you to your home. The easy installation is something I hear about quiet often, not needing a tech to come out to the home is new in the day and age thus we have perfected it. Thank you for taking the time to leave us this amazing feedback. -Jacob B
Be the first one to find this review helpful
This review is featured by Brinks Home Security™
Thomas of Las Vegas, NV Verified Reviewer Verified Buyer
Original review: July 27, 2019
I got a very advanced system. It's a self-install and the installation was very intuitive since I have an IT company. But even for anyone, the installation for a basic system is super ridiculously easy. The smart home features I have control lights, cameras, the garage doors, the inside doors, windows and locks – everything. And the system is really responsive and very stable, which is important. There's no downtime as well. It's always up. My family sleeps a little better at night. I've used AT&T and ADT in the past but I looked at the features and Brinks is light years ahead of them. The representatives I dealt with at Brinks were also very pleasant and responsive. They were top-notch.
Brinks Home Security™ response
Thomas, Thank you so much for leaving us this amazing review. At Brinks Home, we do our very best to ensure our customers have that sure sure peace of mind they deserve. We aim to please and satisfy our customers anyway possible. It brings joy to our hearts knowing we can provide better services than At&t and ADT. If there is anything we can do to make your time with us even better please reach out to us, as we are just a phone call away. -Jacob B
Be the first one to find this review helpful
Page 1 Reviews 1 - 10
Scott of Oak Harbor, WA Verified Reviewer Verified Buyer
Original review: June 5, 2019
We had a home that we felt needed some additional security. We selected Brinks because they had a month-to-month plan. We knew we didn't need it long term. When I called the rep, I asked him a whole bunch of questions, and he gave me some great responses and answered all of my questions. I told him I needed to get back with him after I had done a little bit more research. He gave me a phone number I could text and he responded both times I texted him. It was a great experience that way. He was very, very good.
I got a little frustrated on the installation piece. We followed the instructions given to us with the Brinks system and walked through it, but the account didn't sync correctly. So we went through a full installation. We had eight touch points, and the system wouldn't turn on. We couldn't get the cellular coverage and the line of monitoring. The actual alerts on the door and everything like that worked just fine, but the monitoring didn't turn on.
The frustrating piece was I called once, and they said that I needed to call this other department, but they were closed for the day, so I have to call back tomorrow. I called back the next day and they said, "Oh hey, you need to talk to this department," and they transferred me over to this other guy. And the guy said, "Oh, you need to talk to this department," and it was actually the same department. So apparently, the first guy just transferred me to somebody else within his department, and that guy was kinda frustrating.
When I got to that other guy, he said he couldn't help me and that that I needed to call this other number on Monday. And when I called that number on Monday, I talked to a dude, and he was awesome. The unfortunate part is we had to redo the whole entire set-up, had to go re-sync everything again, from start to finish. So, what was supposed to be a 40-minute set-up turned into a multi-day four hours worth of back and forth. Once I got done with that last phone call, everything was fabulous. The very first and last phone calls were great, but the three phone calls in the middle were quite frustrating.
The Brinks equipment is high quality. We got the Google Nest piece through Brinks and it works great. We love that we didn't have to drill holes and that we could just set it up and go with it. The system has worked great. Brinks met exactly what I needed. It's a nice peace of mind knowing that somebody is watching your home for you and can help you if you're not around there to do it yourself. We're very happy with the cost. We only need it for six months or so, and the cost was within range of what we were hoping to pay, so it was good.
View more
Brinks Home Security™ response
Scott, Here at Brinks Home Security we strive to provide excellent customer experience and your review reassures all the work we do to achieve that. We are grateful for your amazing feedback and want to thank you for taking the time to let us know. All of our sales representatives are trained to provide you with an unforgettable experience to ensure you get all the information needed to set up your services. I am glad we were able to answer all your concerns and gain you as a valuable customer. We look forward to providing you with a quality home security service. –Juana H.
Be the first one to find this review helpful
Thank you, you have successfully subscribed to our newsletter!
Enjoy reading our tips and recommendations.
We value your privacy. Unsubscribe easily.
David of Saint Louis, MO Verified Reviewer Verified Buyer
Original review: June 2, 2019
We had ADT in our house but when we moved to a new home, we switched to Brinks. Brinks has pretty much been a do-it-yourself system. Other than the initial gentleman that helped me put the system together over the phone, there really hasn't been a whole lot of "service" taking place. I put the system and it was pretty easy. The instructions were good enough. There were a couple of previous Brinks sensors which looked identical to the ones that I had purchased that I would've liked to add but that didn't happen. I wasn't able to figure out how to get that to happen with some phone help. But that was not a big deal. They had an extra smoke alarm and an extra motion sensor.
But I was quite upset about a particular feature of Brinks system that no one bothered to tell us about. It freaked out my family and my dog. We had a couple of tornado warnings recently and the system started going off. I'm sure that was a safety feature to warn us of the tornado but it was extremely loud and everybody got kinda panicked about it. My dog was trying to get used to the new home and every noise was a new noise. The dog went crazy and chewed up a whole bunch of stuff. This happened to be a 90-decibel siren and that's in the panel. That happened twice in one night and then the power went out. It was a really bad night for the family. I've since called in. Customer service was polite and nonchalant about it. They apologized and said that somebody should've told us about that feature. They did what I needed them to do and shut that feature off. That was what really mattered.
With the general blips and noises of stuff that comes out of one of these systems, somebody should spend a couple of minutes explaining what to expect the system to sound like and what it'll do and simply ask the question, "Do you want your system to tell you about the things or do you want your system only to go off when there's an intruder?" That simple question would probably alleviate and/or help educate a number of people on what they're gonna get out of their technology. If I were talking to somebody, I'd say Brinks is a good system but buyer be educated.
View more
Brinks Home Security™ response
David,here at Brinks your protection and satisfaction are must and we will do everything we can to ensure this. Thank you so much for not only allowing us to protect your most valuable investment but also taking the time to leave us this review. We look forward to being your trusted home security for many years to come. If there is anything you need please don't hesitate to reach out to us. -Jacob B
Be the first one to find this review helpful
Jose of Kissimmee, FL Verified Reviewer Verified Buyer
Original review: Jan. 12, 2019
One day, my system was not working and I went online just to see which one was the fastest on response and had good customer service. It was Monitronics which turned into Brinks and I've been with them for about five years. With Brinks, the service is a little better. Their customer service is great too. They really understand you, they take their time to see, and they're always right there for you.
We experienced a small mistake wherein something happened in my keypad. When the alarm went off, nobody went to my house. Thank God a burglar never came and nobody stole anything from my house. But, I was pissed off and I wanted to cancel everything. The Brinks rep explained to me that somebody hit the code. If they see on their system that we put the code, they don't call nor send a police officer. They also told me that they have to pay a lot of money for a police officer to go over our house and I gotta understand their way.
Then, the rep said, "For you to not leave our company..." and transferred me to a department. The rep from that department told me that they have a new keypad which records and takes pictures of you every time you put the code. With it, I had to sign a contract up about a year more or two. Brinks also hooked me up with a couple of extra things such as a doorbell camera and a door lock. They helped me out really good. I was gonna leave the company just because of the misunderstanding and they took their time to make me a happy customer.
Still, if Brinks had called their customers and advertised their new stuff, maybe I would've had no burglars go to my house or try to break in. They should do that every time that they have something new. Every year that passes, something else new comes in. So, I'm pretty sure that they can just reach out to the customers or hook up their long term customers without something happening.
Also, the customer doesn't have to pay a lot of money when new stuff comes in. I have my own business too and in my own business, when something else comes new or better, I'd just give it to my customer. The customer, then, is gonna be happy and gonna appreciate being part of my family because he's gonna feel that he's being protected. Other than that, everything has been great. The installation of the new equipment also went pretty smoothly. I recommended Brinks to my dad right after everything was in my house and when he saw everything, he said, "I wanna get that."
View more
Brinks Home Security™ response
Jose, Thank you for taking the time to leave us this amazing feedback. We love to hear from customer when are doing the best we can. We certainly love the feedback in regards to advertising, we do send out offers via email to ensure customers know what options they have. However a lot of customers actually like to keep the equipment they have as it is more convenient. Notheless we will take this feedback and move forward with it, if there is anything we can do please don't hesitate to reach out to us. - Jacob B
3 people found this review helpful
Fernando of El Prado, NM Verified Reviewer Verified Buyer
Original review: Jan. 3, 2019
A next-door neighbor broke into my house and stole a chainsaw that I had in the living room. I used it to get wood to better heat up my house. I priced Brinks and ADT, and Brinks offered the better price when it came to the systems. At that time, we were struggling money-wise and still trying to get out of debt. I also like the features included in the package. I've been showing my daughters this button to hit if there's ever an emergency. I told them that if anything would happen, my phone would ring. I told them to get my phone and to say what's going on. I also have the app downloaded. So instead of us arming as we're walking out the door, we walk out and lock everything then as soon as I get into the vehicle, I arm the alarm. Then I get the message that the alarm has been activated.
I am still yet to put the outside camera though. We've been getting snow and it's hard to find a place to put it in. I also don't want my next-door neighbors knowing that we got this security system. I wanna see if I can install that outside camera in a location where they won't be able to see it. My girlfriend even said, "Let's not put up the sign." If the neighbors happen to wanna come in, the alarm's gonna get them by surprise.
One morning, I walked outside to start my truck and I forgot that the alarm was on. The alarm sounded after the countdown ended and I was receiving messages. That's one feature that I enjoyed a lot because I know it was an accident but I knew that the system was working. I didn't hear the alarm outside but my daughters heard the alarm go off in the house. They said it was a loud noise and they freaked out. When I came in, I was receiving emails and texts, message after message, that somebody came into the house and the alarm was activated. That was when I remembered that I forgot to deactivate the alarm.
Brinks' customer service reps were really helpful when they talked to my dad and to my friend. I have people listed down for the phone calls and they also got the messages right after the alarm went off. That was real awesome because they were able to get ahold of me right away and they were able to ask me if I was at home. I told them that everything was fine and that it was a mistake on my part. Customer service was really friendly with them and everything was resolved. I liked how quick the response was when the alarm sounded in the house and how quickly they shut it off after I deactivated everything and then me responding to them via text message. I let them know that I deactivated the alarm and that it was a mistake on my part.
I've been so used to where we can come in and out when we didn't have the alarm. Even now that we have it, sometimes we wouldn't arm it at night because we're home and I figured it would be a little bit easier when we walk outside. I'm not having to check to make sure that the alarm hasn't been activated. But when the neighbors next door are home, we activate everything. Law enforcement wasn't notified when the alarm went off before but now I know that if someone comes in and they're in here longer than they need to be, that alarm's gonna go off and I know we'll have law enforcement out here as soon as possible. All in all, I've been real satisfied with everything.
View more
Brinks Home Security™ response
Fernando,the words described in your review are so kind and thoughtful, thank you for taking the time to leave us these kind words. The experience described in your review is the exact kind of experience we strive to bring to all of our customers. In regards to your neighbor we are sorry that this is what prompted the purchase but moving forward you will have peace of mind that you deserve. If there is anything we can do to keep your time with us anything other than amazing please feel free to reach out to us. The Brinks Home Security family looks forward to being your trusted home security. -Jacob B
Be the first one to find this review helpful

David of Warner, NH Verified Reviewer Verified Buyer
Original review: Dec. 7, 2018
Our house got broken into and robbed and we weren't gonna stand for allowing that to happen again. The day after we got robbed, my wife told me to stay at home and to have the top two home security companies when she gets home from work and to get on a conference call to talk to them. Brinks Home Automation had a reasonable monthly fee considering what you get for service.
We also liked the a la carte system, whereas with some of the other companies, you gotta buy the different packages and your monthly service goes up if you want other things, and everything gets more expensive. That didn't happen with Brinks. As we added things, the monthly fee didn't change. The woman that we spoke to for about an hour wasn't trying to add more things and wasn't trying to pressure us into anything at all, which was nice. She talked very nicely to my 9-year-old daughter. The staff we dealt with at Brinks was so nice, especially after a horrible event like that, that when we hung up the phone, my 9-year-old, who had nightmares the night before, said that she felt safe in the house, and that meant a lot to me.
My wife and my stepson also felt safe in the house. They went through great training when the system was set up. The devices were so easy to put in, whereas ADT and a lot of other companies said they would have someone come out to our home and set things up. We just had an unwanted visitor in our home and we didn't want someone else in our home, which we didn't have with Brinks.
We got the security system set up and we did the testing, but I wish there was a way to do a live test or to actually send it to the police department. If we contact our local PD and say that we are doing a live test, the phone call gets sent to the dispatch and they say that the system is going on, although the police department already knows it's a test. We tested everything and they were able to see it, but we wanted to see how quick it actually made it to the police department. Another thing is we wish that that alarm would not silence and just keep going. The alarm here goes off, then stops after a set period of time, which we thought was gonna stay going. We are in a rural area and we don't want it to silence after half an hour. We want it to keep blaring.
We've had other people that we've shown the app to who have the doorbell cameras from other people and have the other security systems, but they can't believe the quality of the cameras that I have or the sensitivity of them. It said in the documentation that the camera would pick up something X distance, but it is picking up things twice to three times the amount of distance. I can see my neighbor coming out of his house at least 100 yards away. It scared the hell out of the UPS man when he dropped the package off and the camera went off, and I thanked him through the camera. I'm blown away by the quality of this tiny doorbell camera. Everything has an amazing quality. It is an investment that one might wanna go into. It is well worth paying the monthly fee other than coming home and noticing that your house in disarray and someone touched everything, and the stuff that you can't have replaced are missing.
View more
Brinks Home Security™ response
David, Being able to rely on and trust your security provider, is a very important aspect when it comes to a security company. I am overjoyed to know that we have been able to live up to your expectations. We thank you for choosing Brinks as the company to deliver your additional sense of security.Thank you for taking the time to leave us this great feedback. We truly value and appreciate the feedback you have given. Our goal is to give all of our customers peace of mind inside there home because that is what you deserve. -Jacob B
Be the first one to find this review helpful
How do I know I can trust these reviews about Brinks Home Security™?
1,937,505 reviews on ConsumerAffairs are verified.
We require contact information to ensure our reviewers are real.
We use intelligent software that helps us maintain the integrity of reviews.
Our moderators read all reviews to verify quality and helpfulness.
For more information about reviews on ConsumerAffairs.com please visit our FAQ.
Russel of Payson, AZ Verified Reviewer
Original review: Aug. 16, 2019
We bought a system from Envision that sold out to Moni that sold out to Brinks. That's when the trouble started. We moved and had the system moved to our new house. That caused a 12 month contract extension that we never signed and was not aware of until the system quit working. They won't come out to fix it without charging a service call. The system doesn't work! I tried to cancel and they said they would charge us over 1200.00, the full price of the contract with their sneaky extension and the system doesn't work!!! Absolute horrible customer service and a horrible company to do business with.
Be the first one to find this review helpful
Tina of Lake Stevens, WA Verified Reviewer
Original review: Aug. 15, 2019
I had ADT and didn't have any issues. The Same set up guy shows up at my house that set me up with ADT and I thought he was still with ADT (he never said otherwise). He said he had an "upgraded" system to install and could take care of it quickly. He said it would be another contract since it was an upgrade. So we started the process. It was during this process that I realized the name Brinks on everything (ADT bought Brinks, but not the name rights, so Monitronics bought the name Brinks). I questioned him at which point he admitted it was a different company than ADT. I was already half installed so figured what the heck?
He had me sign cancellation fax for the prior system, and he took a check to start direct pay from checking. First month and I get a bill from both. I call him up and he's like, "I'll take care of it and make it right." Second month I'm on vacation out of the area. Going into third month, another two bills. I call ADT and explain and cancel. They're reporting since he came across as their employee when he isn't.
I call Brinks since my direct pay never started and I have a bill that says I'm three months late. I can't get through to a person, phone just sits on silent. My bank doesn't register the Brinks name because of the changes in company recently (ADT owns the company Brinks... but Moni bought the name and changed their name so they could say they have longergevity than they really do). So far seriously?? Brinks has caused me 3 months payment from ADT and LATE FEES even though I completed all their paperwork appropriately and called and checked on it with the sales guy and their number. Avoid, they are still very deceptive.
View more
Be the first one to find this review helpful
Jake of Rancho Cucamonga, CA Verified Reviewer
Original review: Aug. 15, 2019
Horrible company. My contract had been up for over a year. Then they told me I had 41 months left on a contract that I never signed or agreed to. Very upsetting. Am currently looking for a new home security system.
Be the first one to find this review helpful
mary of Medina, OH Verified Reviewer
Original review: Aug. 13, 2019
We got this service and from the start it was bad. I was given wrong info on the phone. Told them I do not have a doorbell, they said the wireless doorbell would work anyways. Not the case. Then they sent me an additional camera, could not get that hooked up. System would only take one camera. Wanted to cancel and they wouldn't let me. Kept insisting they would be able to get it working. We have not used the system once since we got it because it doesn't work. They gave us 2 months free to try to get us to change our mind. I do not want the service and I do not want to keep paying. There's no spot to remove my cc from my account. Very unsatisfied. Stay away from this company.
Be the first one to find this review helpful

Saralyn of Bartow, FL Verified Reviewer
Original review: Aug. 12, 2019
I was a Monitronics customer from 2013 until they sold out to Brinks on or about 7/2018.... Since that time Brinks has added 12 months to my initial contract 3 times without my permission. I am contacting a lawyer today to get me out of this fraudulent contract manipulation.
Be the first one to find this review helpful