MONI Security
ConsumerAffairs Accredited Brand
With more than 1 million residential and commercial customers nationwide, MONI is one of the nation's leading home security and home automation providers, recognized by J.D. Power as "Highest in Customer Satisfaction with Home Security Systems" for 2016.
The company's Alarm Response Center is on duty 24/7/365. MONI's patented ASAPer technology provides our fastest alarm resolution ever. Traditional methods can take as long as five minutes, while ASAPer can cut that time to as little as 30 seconds.
MONI offers robust security and smart-home packages powered by Alarm.com and Honeywell that include remote smartphone control of security, video cameras, locks, lights, thermostat, garage door, medical monitoring and other household devices.
* MONI Smart Security (formerly Monitronics) received the highest numerical score among 6 brands in the J.D. Power 2016 Home Security Satisfaction Report, based on 2,282 total responses, measuring the opinions of customers who purchased a home security system in the previous 12 months, surveyed August-September 2016. Your experiences may vary. Visit jdpower.com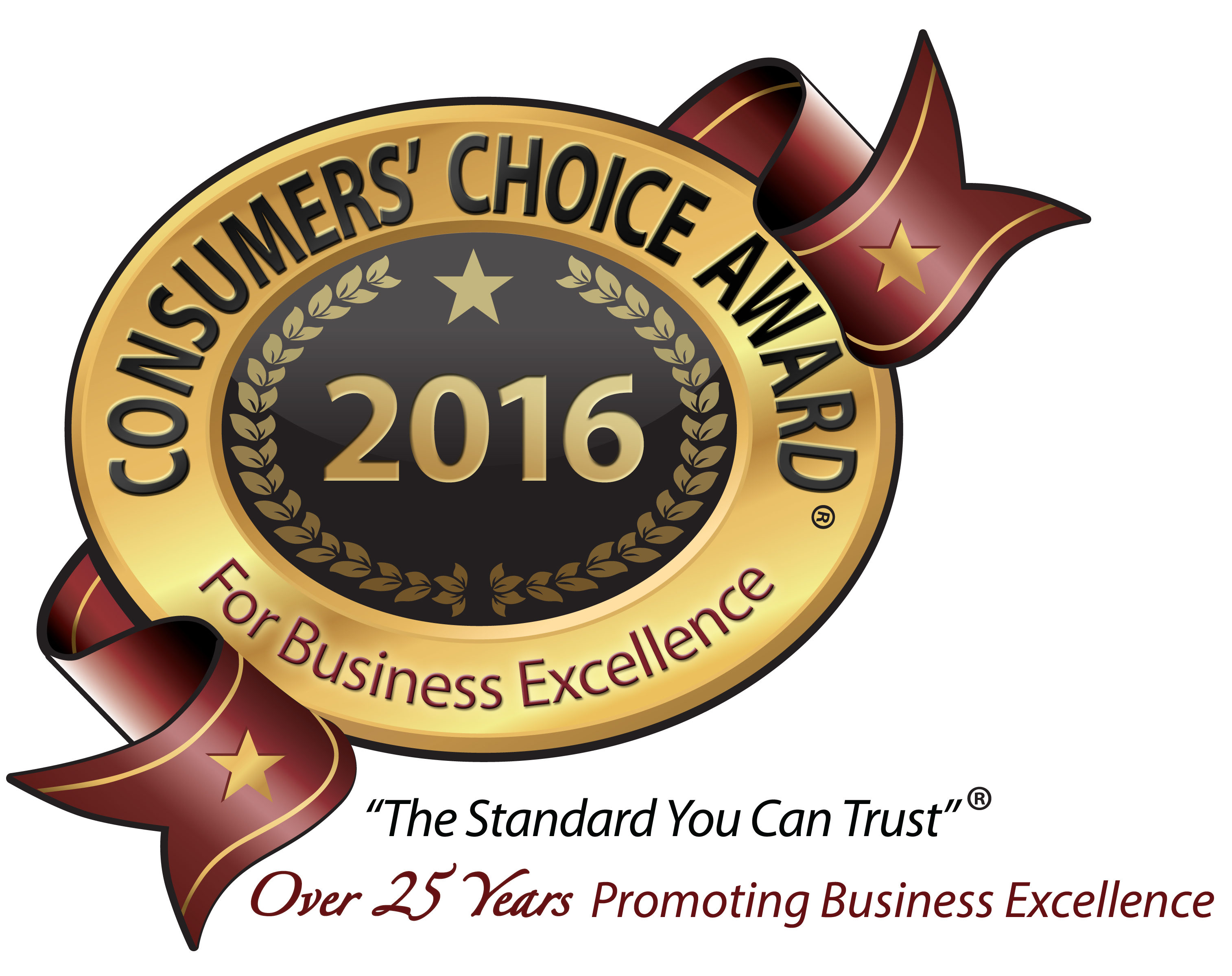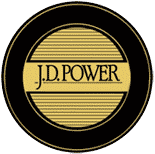 Highest in Customer Satisfaction with Home Security Systems
J.D. Power
Read More
Read More
Select stars to rate your experience
Last updated: Nov. 21, 2017
1888

MONI Security Consumer Reviews and Complaints
Original review: Nov. 21, 2017
I changed companies because I had a problem with my old monitor and the control box from the other company. But when this box from MONI SECURITY goes off you can hear it. Even if you're dead you're going to hear it and that's what it's supposed to be. Everything was good during the installation. I talked with their reps a couple of times when I set the alarm off and our conversations also went good. It's nice to have the system when I'm gone, which I'm gone a lot. The system works.
Thank you, you have successfully subscribed to our newsletter!
Enjoy reading our tips and recommendations.
Unsubscribe easily whenever you want
Original review: Nov. 20, 2017
After just reading multiple customer reviews having problems with cancelling their services with Moni, I am now very worried. I have had this service since it was named Monitronics. My contract ended over a year ago. I need to cancel my service only because I am moving in a couple of weeks and cannot use it where I am going. I contacted Moni and was told that I would receive an email to complete a cancellation form from DocuSign. Three days later I never received the email, so I called again. A day after the second call, I finally received the email.
Today I completed the form and received another email to complete an additional step. That "final" step is a section where I would need to agree to use electronic records and signature, but the page that was emailed to me does not include that option. Everything else is there except that options. I contacted Moni by phone and was told that I would need to send a letter in writing. I asked them how would I receive a cancellation confirmation and was told that they would give me a telephone call to confirm instead of an email or written notice. WOW. I decided to do a little research and found all of these horror stories about cancellation even after the contract has ended. I will follow these new instructions and pray that I'm not being robbed for services that I am not using. I will definitely write another review with my results. But I am very nervous about this experience.
View more
Original review: Nov. 20, 2017
We've had MONI for about six years and the service is good. We were looking at getting an upgrade but we don't want to pay because we've been paying every month. Still, the reps I've talked on the customer service team were good and if one of the alarms go off, they'll call.
Original review: Nov. 20, 2017
I had a security system at the time, but I didn't have the medical alert. With MONI, you can get the security system and a medical alert was thrown in, too. It sounded like a good deal to get the two services in a very similar price so I changed. When all of a sudden the alarm came on, I called them and it went very well. Apparently, it was because we had had a power outage and it affected the system. So, they went through the steps with me and what to do to get it to stop beeping and back online. They were very helpful. I'm here living alone, and I'm glad I have MONI. The system works well.
Original review: Nov. 19, 2017
I've had good luck with MONI, so far. I liked what they offered when they came. They were good. I had to get one detector for the front door as it went bad, and they took care it. I feel more secure having MONI and I've recommended them to two or three friends.
How do I know I can trust these reviews about MONI?
942,296 reviews on ConsumerAffairs are verified.
We require contact information to ensure our reviewers are real.
We use intelligent software that helps us maintain the integrity of reviews.
Our moderators read all reviews to verify quality and helpfulness.
For more information about reviews on ConsumerAffairs.com please visit our FAQ.
Original review: Nov. 18, 2017
MONI is my back-up system so I just wanted the minimum price. I check the system once in a while to see how quick the response is. I give them a minute or so. If I don't get a call back once I check the alarm, I'm not going to continue with the service. But it's fine with MONI. I'm satisfied with my experience and I'm happy. As long as I get a feedback instantly, they're good.
Original review: Nov. 17, 2017
I canceled the account in October 26, 2017. I found another charge on our statement Nov 14, 2017. I called and got the run-a-around about signing a document, which, was suppose to come email and never did. I checked back in my spam and general email box for one month. They claim to have sent an email on Oct 26th, 2017, and there is none. I asked them to reverse the charge and they have refused. Then they tell you it takes up to 48 hours for their emails to come, which never did. Then they say it takes 30 days to cancel our account, which, they are going to charge you for another whole month (which is for December, which I canceled in October). Seriously this is a scam and the worst customer service I have ever had.
Debbie, Hearing that you have had some issues within the past few days is very heartbreaking, and I would never want you to feel as if you have not received the utmost level of customer service from MONI. I have found your account with us and will be sure to contact you directly to discuss this matter further. -Theresa T.
Original review: Nov. 17, 2017
Moni put my 80 yr old mother on an 8 year contract on two homes. She went to assisted living over a year ago and we sold one house and asked to cancel. They stated that with a signed letter on letterhead from the assisted living home they would cancel her contract for both homes, already 5 years in contract, that does not expire until June of 2019. Each time we send the documentation, they need something else, stating that I did not send a letter, signed and on company letterhead, but I still have the email they accepted and agreed that they would accept with the letter as an attachment. Finally after months they finally agree they have what they need and will cancel. They don't.
The next month, October, 2017 I contact again, same runaround. I email and they refund one month back into my mom's account, as she pays on a bank draft. That was October, 2017. This month, November 2017 they send a statement and draft on her account again. I have documentation and emails, but all I want is contract cancellation, or file with the BBB and with the Tennessee Regulatory Commission. Makes me sad that a company like this takes advantage of the elderly. I wish I had read the reviews before my mom got involved with what we thought was a reputable company. Do business with them AT YOUR OWN RISK!
View more
Dan, Please know that what you have described in your review is the complete opposite of the type of service MONI aims to provide to our customers, as we would never want anyone to feel the way you do. We want nothing more than to get this issue resolved for you and your mother. I have located her account with us and will be sure to contact you directly to discuss this matter further. -Theresa T.
Original review: Nov. 17, 2017
I had ADT before and a guy came to my door who made it sound like ADT was upgrading my system. After everything was said and done and I signed the contract which was for three years, that's when I realized they're not with ADT and so I ended up with MONI. One time, the alarm got triggered and the rep was very friendly and nice. Then there was another time that I had to call when one of my motion detectors kept going off. It was the battery. I had to take a picture of it and send it to the tech's phone. He was able to help me and walked me through it on a phone call so that was really good. But I noticed that since I signed with them, their price went up.
Original review: Nov. 16, 2017
Monitronics Security systems do not work. They call the police to your house when it's not needed - repeated numbers of times. They then tell you to fix the problem that you will have to agree to extended service with them. They are a disingenuous organization that cares more about money than about your safety or security.
Katharan, This is by far the complete opposite of what we want our customers to endure, and for that I am sorry. I have located your account with us and will be sure to contact you directly to address your concern. -Theresa T.
Original review: Nov. 16, 2017
When we first got the system, we didn't have to pay anything. All we had to do is continue our monthly service. Then our house went in the flood. The city didn't turn off the water. I was down in my baseboards, the pipes blew, and water went everywhere. So our house had to be redone and tear down walls because we got mold. I owned a day care center and we had to move our business, and we had to find places to stay. We were out from February all the way to August. In the process, we called MONI alarm system and the city to let them know about what's going on. And everybody puts us on hold. So, when we got back and I called MONI to get the system running again, they told me I had to pay $1,000 to get it back up and running. I don't have that amount because I had to put money for myself because my insurance had not paid us enough for the things that we lost. We had to wait. We just got money back and we still got our attorney. But MONI didn't work with us at all.
We liked the system and when we had a break-in and the alarm went off, they talked to us. We were locked up in a room and when they talked to us, the break-in left. When they put the system back up, the tech said the system will be running but then it wasn't. They have to be battery backed up so when we tested it, it did not work. That's when I called MONI and talked to three different reps then a rep came out. We don't have the system anymore, but it worked so good.
View more
Beulah, I am so sorry that you and your family had to go through such a horrendous experience; however, I am very glad that everyone is okay and the repairs on your home is completed.
I am very sad to see that you are leaving us, but on the other hand I am happy to hear that you enjoyed the system while you were a customer of ours. Please do not hesitate to give us a call, if there is anything that we can assist you with in the future. -Theresa T.
Original review: Nov. 15, 2017
A fellow from MONI Security came to our door one day. He was so convincing and non-pushy. He gave me the facts and it made perfect sense. Everybody from the MONI Security customer service team was fine and they hold the company in the highest regard. They're very courteous and understanding when we make a mistake. Couldn't ask for a better service. When the alarm goes off, they're on top of it. The installation was quick and thorough. Before we go to bed the system has to be on. It works instantaneously and we love the way MONI Security interface with the police. MONI Security works perfectly and we are very pleased customers. We are very dependent on MONI Security and we don't feel comfortable without it.
William, You don't know how happy it makes us when we receive a review like this from one of our valued customers like yourself. You and your families safety is our number one concern, and we will do everything in our power to ensure that we continue to provide this same peace of mind, as long as you allow us to monitor your home. -Theresa T.
Original review: Nov. 14, 2017
I used to be with another company and MONI bought them out. Everything was transferred over to them. Talking with their customer service reps was a good experience. I didn't know I could use my cellphone with my current monitor. They said I could and walked me through it.
Original review: Nov. 14, 2017
A year ago, the fellow who came out and installed the system had a very poor attitude. He was dissatisfied with his job and very much portrayed it. We're seniors and you have to show us how to arm and disarm the system, but he was just in a hurry. So I contacted MONI because I thought that they should know how they were being represented. I talked to a gentleman back in New Jersey and it seemed to me that he was more than just a supervisor. He was grateful that I brought this to his attention and he followed up with an email. The installer had to come back for some things and his attitude was entirely different. We've had one more time when we had somebody come to our house to change some things and he was very nice, informative, and helpful.
We live in the country so it's nice to know when we're gone for a little period of time that the house is secure as well as the house sitter because the response time out here is not good.
View more
Original review: Nov. 13, 2017
At the time I went with MONI, I compared the rates between them and ADT, and MONI was cheaper. However, my system has not been working properly. They have no service techs in my area, so it's been my nightmare trying to schedule service with them. Every time the tech comes out, he tries something different and then goes away and then the system breaks down again within a few hours or a day. MONI doesn't give the third party tech enough instructions. They don't have all the details of the case. They come in, I at least talk the process with the tech, and every time it's a different tech.
The system has been installed for close to two and a half years in this house and it's been a repeating issue. They come back and they push it somewhere which breaks something else. Unfortunately, I'm on a service contract. So I'm stuck with them for the next five years. I can't get out unless I pay them off. MONI has been trying to help, but unfortunately, they have nobody technical enough to come and take a look and fix the issues.
View more
Devesh, I am very upset to hear about your issues that you have had with your system, and have not been able to fully reap the benefits of having the system in your home. I apologize that you have had to endure this type of experience, and we want nothing more than to assist you with getting this matter resolved. I will be sure to contact you directly to discuss this matter further. -Theresa T
Original review: Nov. 12, 2017
A security provider in our area recommended MONI Home Automation. They were accessible and knowledgeable in what they were talking about. Another company did the installation and they had to come back multiple times for technical and hardware issues. But everything has been great till this day and we feel secure with the service that we're provided. The price is a little high but it's worth to have someone 24/7.
Gary, Thank you for providing us with your positive feedback about your MONI service. We take pride in ensuring our customers are satisfied, and would like to thank you for remaining a valued customer here at MONI. If there is anything further we may assist you with, don't hesitate to call us.-Theresa T.
Original review: Nov. 12, 2017
When I bought the house, I had a concierge service that recommended all things from cable TV to monitoring and so I went with MONI. The service was fast, easy and well done, but I was disappointed that no one told me it was a three-year contract at the end of the installation. I was really pissed and I still don't like that at all because I can get cheaper monitoring in Atlanta. No way I'm going to pay $40 a month for monitoring when I can get it for $29 and the security is all the same. I had all the windows in the house replaced and there are two windows in the kitchen that are very easily accessible by burglars so I need to see about getting more of the window sensors. Still, the experience has been good.
Original review: Nov. 11, 2017
Five years ago, I moved and someone from MONI was going around. I let the man in, talked to him and he was very nice. I mostly like the fob feature 'cause it's convenient and the security as well. When my fob broke on the keychain part, I called and their reps were good and helpful. I'm happy with the service MONI provides.
Rebecca, We take pride in the level of service we provide our customers, because we know how vital each second can be in an emergency situation, which is why we look for ways to make arming your system a little easier.-Theresa T.
Original review: Nov. 10, 2017
I had another system that got transferred to MONI and I like it a lot. If I'm not home, it lets me know when it goes off. I feel secure with it and my little dog and I feel very safe. When I go out of town, I know that my house is going to be in good shape when I get back. I'm happy with the system.
Original review: Nov. 10, 2017
When my phone line went dead, I called MONI and they put in a wireless. They were going to charge me something but I didn't want to pay. So they did it for nothing, but it was a good deal and it kept me there. Everything went great yet I need to call and have them sit and test it again. I'm 77 and we don't travel much anymore so MONI gives me peace of mind. Everything's been great with their customer service reps also. I have a gal who comes once a month to clean the house and she has a key but we haven't told her what the disarm number was. One time, her daughter came and the alarm went off when she opened the door. The response time was great and the alarm works, which was good.
Original review: Nov. 9, 2017
I wasn't aware that our MONI system has not been upgraded because it was installed in 2011. It was leading to run off of a digital box that I did not have. I only knew that because as I was going to leave for vacation and I called to have them test to make sure that it was working. They said that I need to be upgraded to something and they did. They're going to charge me some ridiculous amount for this piece but instead, they just extended my contract which I was satisfied with. It was just a little irritating that nobody informed me that I needed a new system and I had the option to get it and upgrade to it which is an extension of my contract. Had they said that I would have been much happier. Overall, it worked out so it is not a huge deal.
Carla, We are so glad that you decided to upgrade your system with us, and add the additional equipment to ensure your safety is never at risk of being breached. I am happy to hear that you were satisfied with the overall completion of the instillation.
Please know that it is our mission to improve on all aspects of our business, so that we can continue to ensure our customers are being provided with first class service.If there is anything else that we could have done to increase your overall experience, please don't hesitate to let us know.-Theresa T.
Original review: Nov. 8, 2017
My dad has dementia. He called in February to cancel his account with MONI informing them that he was moving to a new company. Eight months later they were still collecting from his bank account and profiting off a contract that they KNEW was not in use. When I called to cancel the account they made every effort to make the cancellation difficult. This ensures that I have to pay another month for their service that isn't being used. This company is unapologetically predatory. No one, NO ONE, should EVER contract with them. This is exactly what I will be telling EVERYONE within the sound of my voice or at the extension of my interwebs.
Jeanine, Please know that we would never want to make terminating your account a difficult task, especially when it comes to assist your father with getting this request completed. I have found his account with us and will be sure to contact you directly to discuss this matter further, and ensure that your request is processed in a timely manner. -Theresa T.
Original review: Nov. 8, 2017
I called Moni in August to cancel my security service because I sold the home and was moving. I gave them my security code and password to identify myself. The agent said they would cancel the service. With that information I proceeded with my move. In September Moni withheld funds for September so I called them and they said that I had to respond to an eDoc to cancel and they said they sent it to my email. They did not tell me that in the previous call. However I did not have access to email for the two week after the first call and could not respond. Moni said that the eDoc timed out so they billed me for another month. They said they would send it again but all I received was a sales brochure. Needless to say Moni tried to withhold another month from my bank account but I had stopped the direct payment.
In October they sent a bill for another month even after I called them again that I wanted to cancel. The agent said they could not discontinue service for another month and wanted me to pay for service I had not received since August. After 13 years of service and on-time payments I am very disgusted with the unethical service I have received when trying to cancel the service. I could not recommend Moni as a security service to anyone. It is disappointing that this company would resort to try forcing a customer to pay after being asked to cancel just to support their bottom line. Please read all the other reviews related to request to cancel.
View more
Gary, We are always sadden to see that one of our customers are choosing to part ways with us, but we would never want to end our relationship on a bad note. With that being said, I will be sure to contact you directly to discuss this matter in details and ensure that we get this resolved for you and turn this negative situation into a positive one. -Theresa T.
Original review: Nov. 8, 2017
We were already with Monitronics and then MONI Security bought them out. We had from them a two-way intercom and more sensors on the windows. Recently, we got a doorbell camera from them. It's a little sensitive though. Every time we walk out the door, it gives us an alarm.
Micheal, Thank you for providing us with your positive feedback about your MONI service. We take pride in ensuring our customers are satisfied, and would like to thank you for remaining a valued customer here at MONI. Please give our Customer Tech Support a call at 800.447.9239, and they would be able to assist you with the sensitivity of your door sensors. -Theresa T.
Original review: Nov. 8, 2017
I feel safer with MONI. I have talked to them over the phone and they're really nice. I used to have an in-line phone, but I had it taken out last year and switched over to my cell phone. They were very fair and very prompt in changing it over for me. I'm very satisfied with MONI's service. I'm alone, and I can go to bed and go sleep knowing that I have them.
Original review: Nov. 7, 2017
This company has the worst customer service I've ever dealt with. After nearly 2 years of the system not working they sent someone out to fix and still did not fix the issues. The original agreement has been up for awhile and the problems were never fixed. They keep billing for a system that hasn't been used in over 2 years. I can never speak with the right person as I'm always given another number to call. Finally when you think you're getting somewhere they tell you someone will call or email you and it never happens. Terrible terrible experience with this company.
William, Although we hate to see our customers go, we never want to make cancelling your service an unpleasant experience. I am sorry that this was not the case for you. To ensure that this matter is addressed accordingly, I will be researching your account and following up with you directly, once completed. -Theresa T.
Original review: Nov. 7, 2017
We had not been interested in a house security, but MONI convinced us that it was necessary. And it made good sense, so we signed up. They were pleasant and informative. They were not pushy. I didn't have any negative feelings about them. I've had a few false alarms, but the people were really nice about it. I'm happy with MONI except that the smoke alarm that is connected to the security system keeps going off. It needs a new battery. They showed me how to deal with it, and it's difficult for me to change that battery because I have arthritis in my hands. But they're going to come and fix it. They have only a very few people who can troubleshoot. It would be handy if there were more. They count on the clients taking instructions over the phone. That works in most cases, but not all. I'm satisfied with MONI nonetheless. I live alone and there have been more instances of crime in this town. I'm glad to have the security system and I would recommend it.
Original review: Nov. 6, 2017
My previous home security company was bought by Moni. We were not under a contract when the purchase occurred and never signed anything with Moni. Our service was simply "transferred" and our bills now came from a different company. We are in the process of moving and will no longer need the service and Moni is making our cancellation impossible. They're overly persistent, argumentative, combative and insulting. They are claiming we're under a FIVE YEAR contract and that we have more than 30 months left on our agreement.
Well I told the rep that we were under no contract with our previous company and that we never signed a contract with Moni, she told me that Moni's "terms and stipulations" transferred upon their purchase of our company. This is ridiculous! They won't transfer me to a supervisor and won't even send me a contract - even though they said they were emailing it. I simply said show me a signed contract, and of course they can't. Now they won't cancel our service and say we're obligated to pay over $3000 for the remaining balance of a contract we never signed. STAY AWAY FROM THIS COMPANY!!!! THEY ARE THE WORST BY FAR FOR RUNNING A CANCELLATION SCAM!!!
View more
Fletch, I am very heartbroken to hear that you are looking to cancel your services with MONI, as we would never want to lose one of our valued customers. I have found your account with us and will be certain to reach out to you once my research her been completed to go over all of my findings. -Theresa T.
Original review: Nov. 6, 2017
When we moved to Texas, we were looking around for security companies. By doing a comparison, MONI popped up and one of their representatives came out. I felt comfortable with that person and the product also seemed to be exactly what we needed. They moved the alarm system for us, which was very easy. There was a call, a gentleman came out, and put our alarm system back in. And then a month ago, we expanded our floor space using a new door which meant that the alarm system had to be adjusted. I made a call and three days later, they had the installer come out. It took the gentleman all of 10 minutes to get everything done. The whole time, they were very spot on. All I had to do was call in and tell them when we were moving or in the second part when we were expanding our operations, and they reacted quite quickly to it. It was a smooth experience.
The fact that we're able to monitor our system remotely with the phone is great. We have peace of mind. We've had an incident where our landlord came in and he wasn't aware that the alarm system was on so we got notified right away, which was a very nice feature. You don't have a situation when somebody comes in or somebody would be breaking in and you get notified 15 minutes later. And by that time whoever came in already cleaned you out or damage had been done.
The second feature would be whenever the door opens, it is announced through the alarm system. And since we have a showroom and a backroom warehouse where we do all our orders and store all our stuff, it is nice that when you're in the warehouse, a front door opens and it is announced. That's a great little feature. It's silly but it really makes me aware of what's going on and I can confidently be in the warehouse working and if all of a sudden somebody walks in the front door, I'm made aware of it. I'm very happy with MONI and at this point, I don't foresee us changing it. I recommend it.
View more
Rudolph, I would like to first congratulate you on your move, and also like to say thank you for selecting MONI as your security provider. We are so happy to have be apart of the MONI family! Please also know that we will always stay current with all of the latest technology to ensure that you have access of your business or home no matter where you are. -Theresa T.
Original review: Nov. 5, 2017
We were cynical before MONI Security changed names but the right guy came to the door at the right time. He was professional and the service has been okay. They gave us a motion detector for our living room but I have a tendency to get up at night and read when I can't sleep so it sets off the alarm. Also, we don't move that much so we don't need a motion detector but we use the rest of the system all the time. We needed their service about a month ago when the back door sagged a little because it had been adjusted a couple of times these recent years. The mechanism needed to be reset so that we could set the alarm on the back door. We were distressed that it would take over a week to get a guy out here but we managed to make do and he came out. He was nice and that was good. They could have sped up his arrival day but it was not critical.
Ann, If you and your family happen to get up in the middle of the night, you may want to arm your system in "Stay" mode to prevent your alarm from triggering in the middle of the night. I apologize that it took longer than usual to get your system serviced; however, I am very happy that we were able to get your issue resolved and your system back up and running like normal. Please let us know if there is anything else that we can assist you with. -Theresa T.
MONI expert review by Erin Raub
Founded in 1994, MONI Security is now one of the largest home security companies in the United States. Authorized dealers are located in all 50 states, offering easily customized, tech-savvy alarm systems at mid-range cost. The company, a subsidiary of Ascent Capital Group, serves over a million residential and business consumers.
Customized equipment: MONI Security offers many equipment brands in different price ranges. The company's offerings are comprehensive, extending beyond basic security to home lighting control, keypad door locks and remote-access thermostats. Product availability varies by location.

HomeTouch automation: MONI Security remote home security allows you to perform an array of tasks via computer, smartphone or tablet: arm/disarm your system, tweak your thermostat, lock your doors and even check your appliances from afar.

Backup power sources & monitoring: Redundancy is the name of the game: two power sources ensure you never lose security coverage, and multiple monitoring channels ­– Internet, phone line, and cellular – guarantee your system is always connected to the monitoring station.

Specials: MONI regularly offers specials for new customers. You can visit the company's website or contact a local dealer to learn about current specials and discounts.

Equipment: MONI Security device selection differs from its competitors. Before making a commitment, verify that your local dealer has your desired devices available.

Best for: Homeowners, tech-savvy shoppers and hands-off consumers.

Erin Raub
Alarm & Security Systems Contributing Editor
Erin Raub is a freelance writer, content marketer and blogger. She writes about home security and family safety, as well as digital marketing and business. Erin is also an experienced travel writer, and knows having a trustworthy security system can make any time away from home even more enjoyable.
MONI Security Company Information