Written by

Edited by
Our promise. We provide a buying advantage with verified reviews and unbiased editorial research.
About Ring
This profile has not been claimed by the company. See reviews below to learn more or submit your own review.
Ring's home security devices include its popular video doorbell system, security cameras and smart lighting. Its equipment is easy to install, and plans are available with or without professional monitoring.
Pros & Cons
Pros
Quality video surveillance
DIY installation
Self-monitoring option
30-day trial period
Cons
Few home automation features
Some customer service complaints
Bottom Line
Ring's strengths are in ease of use, affordability and video quality. It's a solid do-it-yourself home option to monitor your house from your phone. Additional Ring security products can get pricey, but customers like not having to sign a long-term contract.
Featured Reviews
Verified
Concord, CA
This system is easy to use. The installation instructions are easy to understand. Once installed, I forget about it and just let it do its work. It really gives me a peace of mind...
Read full review
Verified
Clovis, CA
The overall security system is great because it allows you the ability to connect between different devices. I am able to connect my outdoor floodlight camera with the Ring mobile...
Read full review
Ring equipment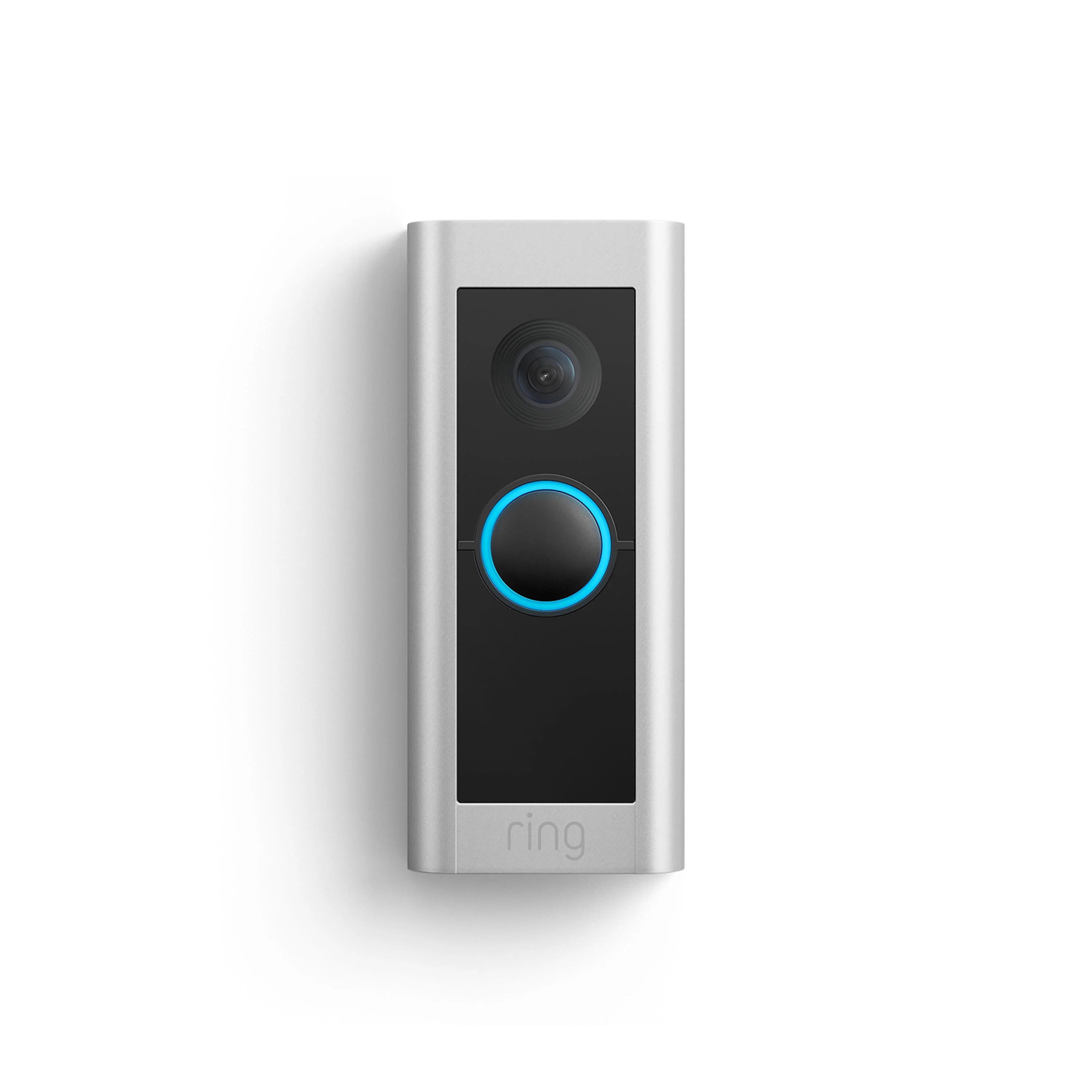 Ring
Video Doorbell Pro 2
$174.99 as of publishing date
Lets you see and communicate with people on your doorstep from your phone or compatible device. Its 1080p high-definition cameras have 150-degree horizontal and vertical fields of view. Water-resistant and automatically connects to the app via Wi-Fi.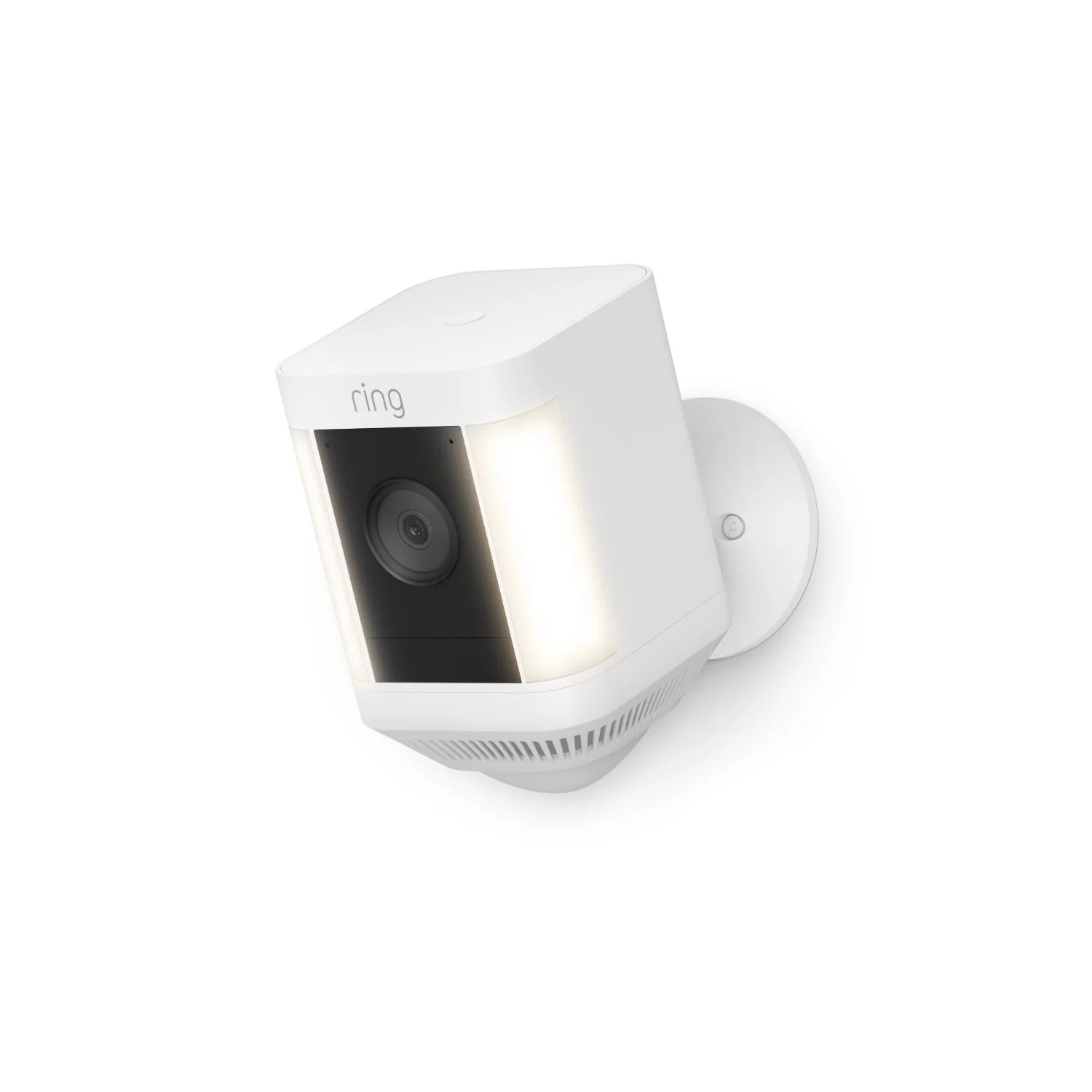 Ring
Spotlight Cam Plus
$129.99 as of publishing date
Deters threats with built-in spotlights and security sirens. It has 1080p HD video and color night vision, two-way talk and sends real-time alerts when it detects motion.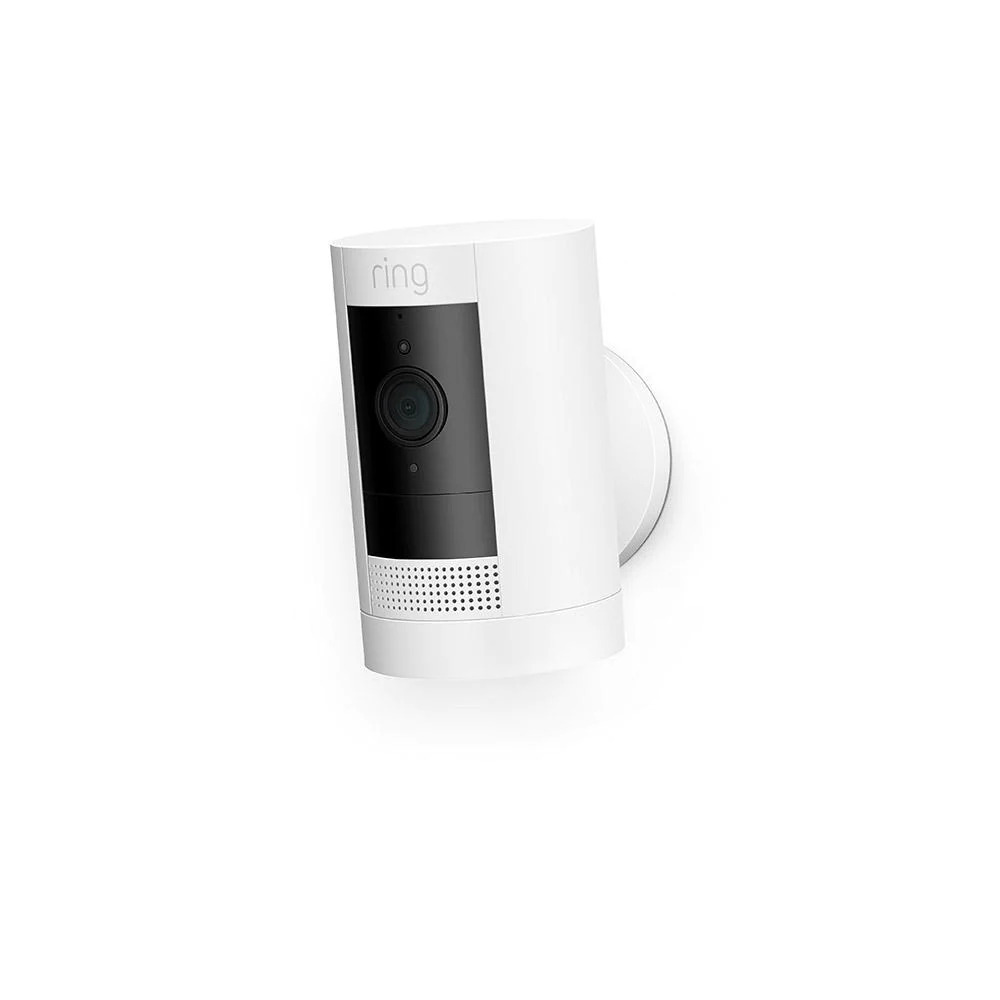 Ring
Stickup Cam
$69.99 as of publishing date
Wireless and battery-powered, so you can put it on any flat surface. Comes with HD video, two-way talk and motion-activated notifications.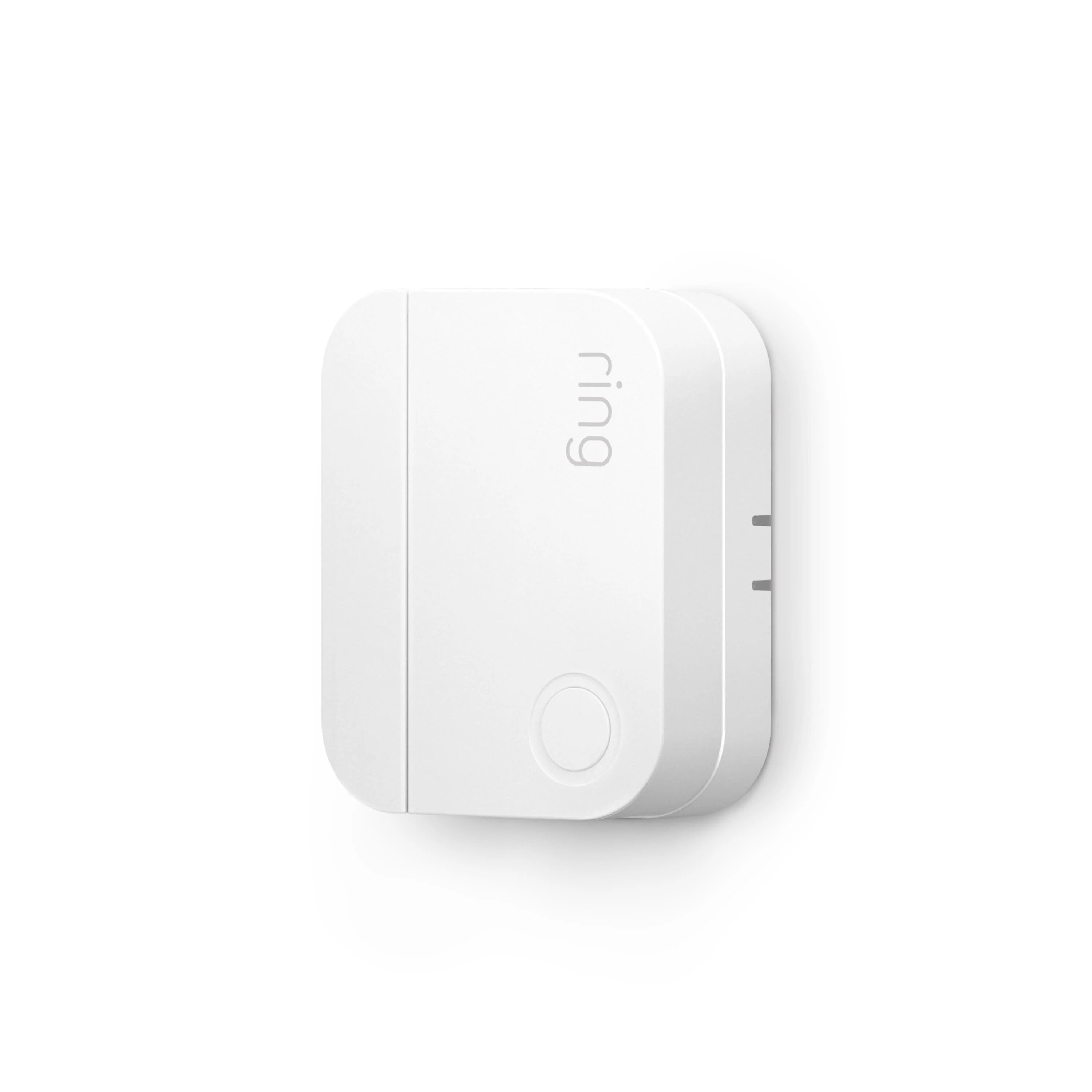 Ring
Contact sensor
$19.99 as of publishing date
Easily mounts to any door or window frame. Comes with two CR2032 batteries, Z-Wave connectivity and one-year limited warranty. Requires Ring Alarm or Ring Alarm Pro.
How does Ring work?
Ring is a DIY security system that helps you protect your house, apartment or commercial business property. Ring security systems require Wi-Fi to send push notifications to your smartphone or tablet.
Video doorbells operate on battery power and use Wi-Fi to alert you when someone presses the button or when they detect motion, and contact sensors send instant mobile alerts when doors or windows open on your property. You can pair these sensors with an Alexa device and hub to add voice control capability. The sensors are also compatible with iOS and Android devices.
Most connection processes for Ring products take place through the Neighbors app, which is available for Apple and Android devices. Through Ring's Neighbors app, you get real-time safety alerts from their local law enforcement, homeowners associations and community groups.
You can also stream video and communicate with anyone on your doorstep through two-way audio.
Ring packages and pricing
Starting costs for Ring packages range from $199.99 to $379.99. All home alarm kits come with a base station, keypad, door/window contact sensor and motion detector, and you can customize your system with extra cameras, glass break sensors, smart doorbells, smart lights and more.
| | Base station | Keypad | Contact sensor | Motion detector | Alarm range extender | Cost* |
| --- | --- | --- | --- | --- | --- | --- |
| Alarm Security Kit, 5 piece | 1 | 1 | 1 | 1 | 1 | $199.99 |
| Alarm Security Kit, 8 piece | 1 | 1 | 4 | 1 | 1 | $249.99 |
| Alarm Security Kit, 10 piece | 1 | 1 | 5 | 2 | 1 | $259.99 |
| Alarm Security Kit, 14 piece | 1 | 2 | 8 | 2 | 1 | $329.99 |
| Alarm Pro Security Kit, 8 piece | 1 | 1 | 4 | 1 | 1 | $299.99 |
| Alarm Pro Security Kit, 13-Piece + eero Wi-Fi 6 Extender | 1 | 1 | 8 | 2 | 1 | $379.99 |
| Alarm Pro Security Kit, 14 piece | 1 | 2 | 8 | 2 | 1 | $379.99 |
* Regular price, as of publishing
How much does Ring cost per month
Ring offers three monitoring options: Basic, Plus and Pro. If you opt for a Ring professional monitoring plan, you get a seven-day "practice-mode period" to get to know your new system without triggering false alarms.
Basic: For $3.99 per month, you get video recording for one Ring doorbell or camera and access to the app for arming and disarming the system.
Plus: For $10 per month, you get video recording for multiple Ring devices at one location, plus extra digital features through the app.
Pro: Starting at $20 per month, this plan provides 24/7 professional alarm monitoring.
Ring installation
Ring designed its security systems for DIY installation. "The Ring system was very easy to set up," according to a reviewer in California. "I installed three ring floodlights, a doorbell and a Chime pro. I can view all sides of my house and the doorbell notifies me, even if the person doesn't ring the bell."
Once you unpack the equipment, all you have to do is sign up for the app and register your Ring Alarm base station. You then complete the setup by placing the sensors and motion detectors around your home or business.
| | Ring | ADT Self Setup | Vivint | SimpliSafe | Frontpoint |
| --- | --- | --- | --- | --- | --- |
| Rating | 1.5 | 3.0 | 4.7 | 2.0 | 3.6 |
| # of reviews | 110 | 3,221 | 30,625 | 411 | 8,058 |
| Monitoring | Optional | Optional | Required | Optional | Required |
| Installation | DIY or professional ($129.99 to $259.99) | DIY | Professional (included with online purchases) | DIY or professional ($99+) | DIY |
| Monthly fee | $3.99 to $10 | $24.99 to $34.99 | $29.99 and up | $9.99 to $29.99 | $49.99 |
| | Read Reviews | Read Reviews | Read Reviews | Read Reviews | Read Reviews |
Ring FAQ
Is Ring safe from hackers?

Relating to incidents that happened in 2017, "the Federal Trade Commission (FTC) thinks that Ring has been a little too sloppy in that regard, that its poor privacy and lax security have let its own company employees spy on customers through their cameras," ConsumerAffairs reporter Gary Guthrie wrote in June 2023, after Ring agreed to a $25 million settlement over privacy issues.

In general, anything that connects to the internet is susceptible to hackers. It's important to take your own steps to protect yourself. If you have any video cameras installed in your home, look into the FTC's tips to secure your home security cameras. If you use an app to manage your access, check out the privacy settings and permissions.
How loud is the Ring alarm?

The alert noise from the Dome Sirens sounds at 95 decibels at 1 foot — louder than the sound of a jackhammer.
Does Ring require a subscription?

You can technically self-monitor for free, but it might not be worth it. A reviewer in Pennsylvania was dissatisfied with how Ring's subscription model works.

"It was important that I could preserve recordings so I subscribed to Ring Pro that would let you save unlimited videos," they told us. "Then, after about a year, when I no longer needed the useless recording saving, I unsubscribed and … Ring locked me out of the app and told me that if I wanted to change any settings, I had to subscribe to a plan.
How long does the Ring battery last?

The Ring video doorbell battery lasts between six months and a year, but the battery may run out more quickly in colder climates. The battery life of other devices depends on conditions and usage:

Ring base station: Internal rechargeable battery with up to 24 hours of backup
Ring contact sensor: 3-volt lithium battery; lasts up to three years
Ring Alarm keypad: Internal rechargeable battery; lasts up to seven months
Ring Alarm motion detector: 3-volt lithium battery; lasts up to three years
Ring Alarm range extender: Internal rechargeable battery with up to 22 hours of backup
Ring panic button: 3-volt lithium battery; lasts up to three years
Can you have multiple Ring doorbells?

Yes, you can have multiple Ring doorbells on the same property.
Is Ring owned by Amazon?

Amazon acquired Ring in 2018. Ring works with Google Assistant, Amazon Alexa and Apple HomeKit. Alexa has the most thorough integration of the three.
Is Ring worth it?
Ring is known for its high-quality equipment, especially the doorbell cam, app features and easy installation. We like that you can monitor their homes remotely and get notifications about any suspicious activity.
But it might be hard to get hold of someone when you need to. "The Ring cameras are very good," according to a reviewer in North Carolina. "But technical support/customer service is terrible."
All products work with Alexa-enabled devices, but that's the extent of its smart-home automation features. And while products are fairly affordable, the additional accessories and DIY monitoring may be expensive for some.
"My Ring doorbell and security camera works great and the app is easy to download, setup and use," a reviewer in California said. "It's very inexpensive to add monitoring to your device(s). Hard wiring these devices is the best, but Wi-Fi is good as long as you keep the batteries charged. Remember usage will drain the batteries. Be sure to utilize the settings to manage your devices and you will get good results."
ConsumerAffairs has collected 110 reviews and 128 ratings.
A link has directed you to this review. Its location on this page may change next time you visit.
How do I know I can trust these reviews about Ring?
4,351,782 reviews on ConsumerAffairs are verified.
We require contact information to ensure our reviewers are real.
We use intelligent software that helps us maintain the integrity of reviews.
Our moderators read all reviews to verify quality and helpfulness.
Page 1 Reviews 0 - 10
Reviewed Nov. 8, 2023
I purchased 2 Ring Floodlight cameras almost a year ago with the Protection Plan. The backyard camera malfunctioned and shorted out about a month ago and it was replaced under warranty. After installation, it stated that I did not have the Protection Plan on the new camera although I had purchased it for both cameras and it would expire in January 2024. I called Ring and they stated that they canceled it over to the new camera and both the front and back camera would be covered until January.
I get notice today that the backyard camera has expired and has no protection. I contacted Ring and they said they don't transfer Protection Plans and that I should have canceled the old Plan and they would credit my card back and issue a new Protection Plan for both cameras. "Cris" stated that they don't transfer. So basically the first person I spoke to lied to me. Shorting out in the first year and being lied to is not good business practice. Too many other products on the market. If you choose Ring, buyer beware.
Reviewed Oct. 28, 2023
This process is over complicated and most would not be able to complete this challenge. The app takes you in circles constantly offering up several choices to add user...Very frustrating when all you should be able to do is invite the shared user who accepts and logs in... How easy that could be.. But not Ring. They have so complicated it making the app and user sharing useless.
Thanks for subscribing.
You have successfully subscribed to our newsletter! Enjoy reading our tips and recommendations.
Reviewed Oct. 26, 2023
This camera doesn't work. Waste of money and effort to put it on. It doesn't connect. I got from HSN ANOTHER LOSER company that it is a false advertising and empty promises. Someone needs to stop both company.
Jennifer
Holly Springs, NC
Reviewed Oct. 4, 2023
If I could give 0 stars I would. My husband passed away unexpectedly, and he was the account owner. I took over the account and wanted to continue using ring. I asked that they deactivate his account so it wouldn't renew automatically, and they refused! They said since I didn't have his login information that they couldn't do anything. Advised me to contact them for a credit if charged. Then said to dispute it with my credit card. They were not understanding at all and I cancelled all of my accounts with them and will be moving to Nest. Do not recommend. Date of experience: October 04, 2023
Reviewed Sept. 3, 2023
I wonder why companies today even bother to have an option for English when you always get a foreign person on the phone who barely can speak the language. Let me guess, it's cost-effective to hire non-English speaking people to service their English-speaking customers. Well, I have a problem with this because it's just as frustrating as dealing with the automated system which by the way speaks proper English. My recent experience with Ring was so frustrating because the representative screwed up the entire purpose of my call.
When I canceled the subscription they gave a refund credit to an old credit card that was closed and no longer on file. I told the rep this and he assured me that it would be credited to the new card on file. Well, I received an email telling me otherwise. When I called them back to bring this to their attention, I was told that I would have to take that up with the bank that issued the credit card. This rep didn't own up to their mistake or even bother to correct the error. Whatever happened to the customer service that used to represent the companies? My bad, I guess this is the new norm and it really sucks.
Reviewed Sept. 1, 2023
My husband is a contractor and bought this kit for his work trailer which is left on jobsites. Box is very misleading in stating 24 professional monitoring. We found this out when our trailer was robbed blind last night. Alarm kit was set to armed. Took 2 hours to even send us a notification that the motion detector sensed something (thing goes off all the time in error anyway). When husband finally received this notification he check the cams and found the system offline after the guys robbed us then ripped the camera off the wall. He saw the video and manually activated the alarm. Throughout the robbery our "siren" never activated.
Our property was long gone before we received any type of notification. We called Ring today and were notified that in order for our "alarm" to "alarm" you have to purchase additional special sensors to actually activate an alarm. They had no worries about the fact that this product failed us horribly. Apparently the monthly fee we are paying is just for cloud space. A trail cam would be cheaper and probably function better.
Customer Service
Monitoring
Online & App
Reviewed July 25, 2023
I changed the monitoring from professionally monitored to self on the app. I wasn't aware that, that won't stop my card being charged. Later after few months, I came to know about it when Ring sent an email about payment being declined due to card no longer valid. When I called support, they said, in order to stop payment I need to do it on the website. Changing in the app is not sufficient. I asked for refund of the fees paid since I changed from professionally monitored to self on the app. They denied my request, saying they sent me an email about this. I never received any such email. At least I don't remember seeing such email and I don't find in my inbox now either (I could have deleted the email). I am very unhappy with the misleading (cheating) approach provided in the app which just stops monitoring without stopping the plan and hence continue to charge the payment card.
Reviewed July 7, 2023
I lost the screw that attaches the battery cover. I called Ring twice to get one and they don't carry it. I can't find it at the hardware store or Home Depot. I can buy a parts kit and get one screw for $26! The only way they will send me one is to have access to my account. Sorry but in this day and age I will never give anyone access to my account. I verified who I am through the app. They promised to have a supervisor call me and surprise, no one has called me back. If you can't give good customer service you are not a hood company. I will be looking for another camera system. I have paid hundreds of dollars for cameras, batteries, Chime pro etc and you can't even send me one screw.
Pamela
La Canada Flintridge, CA
Customer Service
Installation & Setup
Tech
Reviewed June 24, 2023
After 4yrs with Ring I'm so frustrated by the downward-spiral of their service that I'm looking elsewhere. The Ring cameras and features are good and that's what initially attracts you to the product - BUT if you need to actually "view your recordings and download them" then Ring is a horrible/useless system. Their Customer Service is very polite but not helpful - they are trained only to deal with camera issues and setup. They cannot, or will not, help with Website, cloud and download issues. Technology, computers and internet are consistently getting better and faster each year, but the RING CLOUD, WEBSERVER and User Apps actually get worse, they drop features, and become more unusable each year.
I primarily use the Floodcam. It's really easy to install and set up. I loved the features, especially the wide FOV and the ability to set custom zones in that FOV to monitor important areas while excluding areas of high traffic (like the street) that you don't care to monitor. BUT this great feature is no good when you can't easily access your recordings or view them on a large screen (like your laptop computer) to see the detail in these wide FOV recordings. Also downloading from their cloud/website is THE MOST PAINFUL and buggy system I've ever experienced. Initially Ring provided a simple app that ran on a MAC or PC which was useful, but instead of keeping a good thing and making it better, they discontinued it! With time Ring other services just keep getting worse, not better.
Bottom line is if you ONLY care about LIVEVIEW (monitoring in real time) and do not need to store your recordings or view them later - then RING is a good camera for you. BUT if you need the ability to download and view your files later (for example: view an entire day's activity at the end of the day, or download recordings as evidence for law enforcement to identify criminals who broke into your house) then Ring is a HORRIBLE system to have and I suggest you look elsewhere.
Their cloud and webserver is frustrating, buggy and VERY slow. The feature to download multiple files at a time (ZIP file) has never worked correctly and any fix they try to make just creates NEW bugs and removes previous capabilities. They now actually drop/truncate your recordings within the ZIP file they create (yes, they actually loose/drop your data when you want to download multiple files at a time). Often the multi-file download just breaks/fails and you have to try multiple times to get it - so if you have a lot of recordings your want to review at the end of the day you may end up sitting at your computer downloading files "one-by-one" for many HOURS - it's insane. And no matter how good your internet is or how new/fast your routers are, sadly Ring Customer Service will insist the problem is YOU not them so you get no help from Ring on these issues. Just to satisfy them I purchased a new 5G router (even though my former 5G worked great!) and paid my internet provider to come out multiple times to test and prove my internet is fast >300Mbs - and Ring still won't address it as their issue.
Ring is actually a great product if you're a customer who 1) only monitors/views in realtime (LiveView), 2) only use a mobile phone and have no need to view recordings on a larger screen, 3) don't ever need to download or save recordings or you are okay spending many many hours a day slowing playing back or downloading your recordings to see what happened a few hours or days or month earlier. RING simply isn't a real "home security system", but it's really fun and helpful when you're already at home but want to see who's at your front door before you decide to answer it.
Camera & Video
Online & App
Reviewed June 5, 2023
I have several Ring cameras that I installed to monitor my visitation. While the sound and quality of the videos was okay, the real value to me was recording: It was important that I could preserve recordings so I subscribed to Ring Pro that would let you save unlimited videos (which are all very, very short--another problem). They offer short term storage and tell you that you can download the videos. But the download feature never worked and I could not save them unless I did so one at a time. And support was nonexistent. So I quickly became disillusioned.
I also had problems connecting one of the cameras and with a missing cord, and dealing with their support was like pulling teeth. I actually told them I would pack up and return the cameras and pulled the boxes but tried them one last time and they were able to resolve the issue (the replacement cord took about two weeks to arrive and I live in a very accessible area with lots of Amazon trucks around).
Then, after about a year, when I no longer needed the useless recording saving, I unsubscribed and used the cameras just to check in on the dog or to let me know if anyone entered the house. I set it to Away (armed) but not long after, Ring locked me out of the app and told me that if I wanted to change any settings, I had to subscribe to a plan. Screw that, subscribe for crappy service and support? Nope. So I had to delete the app on my phone and now I will sell the cameras on the aftermarket to the next fool willing to give Bezos more money. I am done.
Ring Company Information
Company Name:

Ring

Website:

ring.com
You're signed up
We'll start sending you the news you need delivered straight to you. We value your privacy. Unsubscribe easily.