Best wireless home security systems
How to find a wireless security system that fits your needs

Written by
Vivint Smart Home and Alder Security

These days, with home security, "wireless" refers to the user experience — the devices don't have to be wired because they run on a cellular or Wi-Fi network. Wireless home security systems typically come with battery-powered devices, though some components may require drilling to be hard-wired.
Many of the top-rated companies include home automation features if you want additional convenience and security.
Keep reading to find out what consumers need to know about installing a wireless alarm system in their home. We spoke with Tyler Wrightson and Dr. Kevin Du. Wrightson, author of "Wireless Network Security: A Beginner's Guide," is the founder of Leet Systems Cybersecurity. Du is a professor of electrical engineering and computer science at Syracuse University and a member of the Institute of Electrical and Electronics Engineers.
Our 5 picks for top wireless security systems
To select our top picks, we started with a list of 15 home security companies that offer wireless systems. To narrow it down, we only considered those with an overall satisfaction rating of 3.5 stars and above. We also required companies to have a 2:1 ratio of 5-star to 1-star reviews over the last year (May 12, 2020, through May 12, 2021). Once we selected our top five, we analyzed recent verified review data to determine what sets each provider apart. All prices are accurate as of the time of publication.
Our pick for home automation
Vivint Smart Home
Featured product: Vivint Smart Hub; cost varies
Built-in 100-db siren speaker
Microphone supports two-way voice
Get a Quote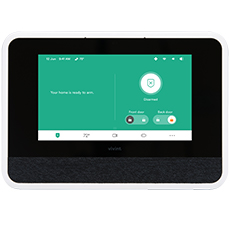 Through the Vivint Smart Hub, you can stream live camera feeds and control smart-home devices, including locks, lights and garage openers. Vivint systems run on a wireless connection, but some of the individual devices require wiring.
Equipment highlights

Security sensors, safety alarms and cameras for indoor and outdoor surveillance are available, though pricing varies based on the size of your system.

Professional monitoring

All systems have 24-hour emergency monitoring. The service starts at $29.99 per month and does not include the equipment purchase price. In 2021, Vivint was named the TMA Monitoring Center of the Year.

What to consider

New systems require a minimum $599.99 equipment purchase, professional installation and service agreement. The typical Vivint smart-home security and monitoring system totals approximately $1,000 or more, so many customers finance the cost with a loan. A credit score is required to qualify. The Federal Trade Commission filed a complaint against the company alleging Fair Credit Reporting Act violations, and in April 2021, Vivint agreed to pay $20 million to settle the charges.

What customers like

Highly customizable systems, knowledgeable and professional sales representatives, considerate installation teams.
Our pick for customer support
Brinks Home Security™
Featured product: Brinks indoor camera; $199
1080p video quality
WEP, WPA or WPA2 wireless encryption
Learn More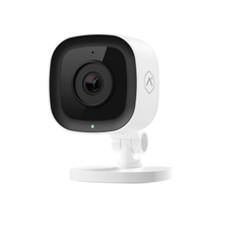 Brinks systems work on cellular networks and Wi-Fi. There's 4G LTE cellular backup and battery backup to ensure that monitoring services remain uninterrupted during an outage.
Systems are designed for DIY installation. However, the company will put you in touch with a professional installer if you prefer not to do it yourself. Brinks is currently available in all 50 states, plus Puerto Rico and Canada.
Equipment highlights

Systems and devices are compatible with Alexa, Siri and Google Assistant. Brinks offers a wide selection of equipment options, including smart locks with keypads and indoor, outdoor and doorbell cameras.

Professional monitoring

The Brinks response center provides 24-hour support. Dispatchers can quickly notify police, fire and medical authorities during a crisis. All systems have professional monitoring services. Monthly monitoring fees range from $39.99 to $49.99.

What to consider

Packages cost between $199 and $699, with financing available. Contracts typically last 36 months. Some Brinks customers told us they had difficulty canceling the service. For more, compare Brinks vs. ADT.

What customers like

Upgrades available, good communication, system works as expected, doorbell cameras.
Our pick for value
Link Interactive
Featured product: Glass break sensor; $69
15-foot range
Five-year battery life
Learn More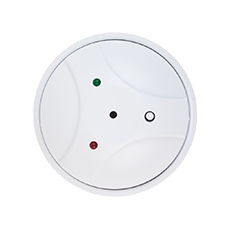 Link Interactive offers 100%-cellular-based wireless security systems with smart-home automation integrations. We think it could be a good pick for apartments and condos. Systems come with a 30-day money-back guarantee.
Link might be especially worth looking into if you currently have a hard-wired alarm system and want to make the switch. "I could make use of the existing system that the builder installed but also add the features that I wanted," according to a verified customer in Texas.
Equipment highlights

Wireless equipment options include cameras, door and window sensors, glass break sensors and panic buttons. The outdoor security camera is equipped with night vision to help you see more than 40 feet in the dark. Panic buttons come with a wristband, necklace cord and belt clip. Depending on your needs, you can program them to summon police or medical assistance during an emergency.

Professional monitoring

Link Interactive's most economical monitoring service starts at $30.99 per month. The Gold plan includes home automation control for $39.99 per month. Premium plans cost $44.99 and come with HD video monitoring plus analytics.

What to consider

New customers must purchase equipment upfront. Each system supports up to 10 total cameras. Additional video monitoring fees apply if you have more than four.

What customers like

Competitive pricing, helpful smartphone features, good cameras, easy installation.
Our pick for easy installation
Ring
Featured product: Video Doorbell Pro; $169.99
Customizable privacy settings
HD video with night vision
Learn More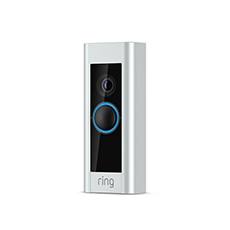 Like other options on our list, Ring offers a good, inexpensive wireless security camera system. The video doorbells are what set Ring apart from other brands. The doorbell makes it easy to see when deliveries arrive, even when you aren't home. It comes with two-way audio, so you can see and speak to visitors through the device. Since the system is expandable, you can add more cameras to your home over time.
Equipment highlights

The video doorbell comes with dual-band Wi-Fi, color night vision and built-in Alexa greetings. For $49.99, you can get a solar panel that connects to Spotlight Cam or Stick Up Cam battery. Solar security signs are also available.

Professional monitoring

Ring Alarm has a free self-monitoring app. For an extra $10 per month, you can get professional monitoring with a Ring Protect Plus plan. The plan includes 24-hour emergency response services, expandable monitoring for alarm accessories and cellular backup. With Ring Protect Plus, you also get an extended warranty for all your devices.

What to consider

Some customers say that recharging the video doorbell is inconvenient. Depending on where you live, it might be difficult to reconnect to the network if you're ever kicked off. For more, compare Ring vs. ADT.

What customers like

Works great, easy to set up and use, good video quality.
Our pick for wireless cameras
Alder Security
Featured: YI indoor camera; cost varies
Free cloud storage
Less than 10 minutes to install
Learn More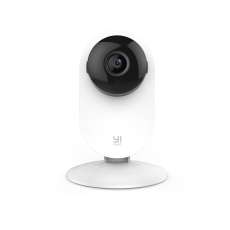 Alder specializes in cellular security systems. The app works on PCs and mobile devices. In addition to indoor and outdoor cameras, Alder offers wireless touch-screen panels, key remotes, door and window sensors, fire detectors and medical buttons.
Plans come with an equipment warranty and labor services if needed. If you move into a new house, the company will send a new security system for free.
Equipment highlights

The indoor camera films in 1080p. It has a 112-degree wide-angle lens that lets you see your entire home. Additional highlights include baby-crying detection and lens distortion correction. The outdoor camera is weather-resistant and works in temperatures running from 14 to 122 degrees Fahrenheit.

Professional monitoring

All Alder systems come equipped with 24-hour professional monitoring. The company claims a three-second response rate.

What to consider

For a basic plan with a touch-screen panel and entry sensors, expect to pay about $49 to start service and $39.99 monthly.

What customers like

Simple installation, intuitive keypad, impressive system, knowledgeable reps.
Compare our picks for wireless home security systems
Below, compare top-rated companies on monitoring fees, contracts, installation and free trial periods.
| | | | | |
| --- | --- | --- | --- | --- |
| | Starting monitoring fee* | Required contract* | DIY installation | Trial period |
| | $29.99/month | 42 to 60 months | | |
| | $39.99/month | 36 months | | 30 days |
| | $30.99/month | 12 to 36 months | Optional | 30 days |
| | $0 to $10/month | | | 30 days |
| | $39.99/month | 36 months | | 30 days |
| | | | | | |
| --- | --- | --- | --- | --- | --- |
| Starting monitoring fee* | $29.99/month | $39.99/month | $30.99/month | $0 to $10/month | $39.99/month |
| Required contract* | 42 to 60 months | 36 months | 12 to 36 months | | 36 months |
| DIY installation | | | $30.99/month | | |
| Trial period | | 30 days | 30 days | 30 days | 30 days |
*As of publishing date. Professional monitoring fees may vary by location.
Pros and cons of wireless home security systems
Wireless systems can be installed in a matter of minutes as a quick and painless DIY project. "Convenience is the major reason people switch to wireless," Du said. Wired security systems that run through your phone lines can require more extensive installation and wiring. It's hard to argue against a 10-minute setup when the wired option requires professionally installing wires underneath your house.
However, convenience doesn't necessarily come with added security. Going from wired to wireless security means potentially exposing yourself to outside attacks if you don't do it right. "You don't need to enter a house to cut the wire with wireless" the way you would with wired security, Du warns. Without taking the proper security precautions, you could be leaving your home open to intruders who can jam your system and enter your home without your sensors picking up their presence.
Pros
Easy to install and relocate
Burglars can't disable alarm by cutting wires
More customizable and versatile
Less vulnerable to power outages
Cons
More vulnerable to hacking
Connection may not be reliable in your area
Not ideal for large homes
Ongoing signal maintenance
How to keep your wireless security system secure
Don't write off wireless systems based only on the added security risks. "It's not an unsolvable problem," says Du. Homeowners just need to be aware of the risks so they can prevent unwanted security breaches.
There are several guards consumers should put in place to keep their homes safe. The first is encryption, which comes standard on our top wireless security system picks.
Encryption scrambles the information you send into a code that isn't accessible to outsiders. Your wireless router should come with encryption on it, but it might not be enabled. Make sure to enable it manually if it isn't already to keep your data and information secure.
Wireless systems can be installed in a matter of minutes as a quick and painless DIY project.
Another form of security some companies use is Frequency Hopping Spread Spectrum (FHSS), which isn't encrypted. Instead, the signals are spread out to multiple channels that can be captured if sniffers know which ones to check.
"Frequency hopping is a countermeasure against jamming," says Du, and it's the technique used by the military to counter jamming attacks. "The effectiveness of this approach depends on how widely the frequency is spread and how hard it is to guess the hopping sequence."
Whether you're using a wireless IP-based system or subscribe to a security component as a part of a smart-home package, these technologies rely on user passwords to arm and disarm them. To keep these devices secure, consumers should regularly change their passwords and never share them with people outside the household. Make sure to change the manufactured password credentials immediately upon receipt and replace them with a passphrase that cannot be easily guessed.
If you go on vacation and have someone coming over to feed pets or check on your home, set a temporary password and reset it as soon as you return. As newer security systems transition to cloud-based, wireless platforms, it's important to guard yourself against network intrusion just as you would with protecting your identity and virtual assets online.
Label
Authorized Partner
Company name
Logo
Contact
Summary
Get a Quote
Wireless security systems FAQ
How do wireless security systems work?

Wireless security systems typically require a combination of radio, cellular and infrared technology. Both motion detectors and environmental sensors communicate with a security system's central hub through radio frequencies. If the system has other wireless devices, such as security cameras or video doorbells, footage is stored on a remote storage system commonly known as the cloud.

Since the system isn't hard-wired, a cellular connection is typically used to transmit signals from the central hub to the emergency monitoring center. If your system is self-monitored, then the hub sends alerts directly to your phone.

Most wireless motion sensors utilize passive infrared (PIR) technology. The sensor establishes a grid and monitors for disturbances in heat and movement. If an intruder is detected, the sensor sends a signal to your system's central hub through radio frequencies, which triggers an alert response.
Can wireless cameras work without the internet?

Some wireless cameras work without an internet connection. However, cellular options are more limited, and remote access might be challenging. If you want a security camera for a property that doesn't have a good connection, you might want to look for a discreet hard-wired model.
How do you power a wireless camera?

Wireless cameras are most commonly powered by batteries and transmitters. A quality camera battery should last one to three years.
How much is a wireless home security system?

Wireless home security system costs vary. Packages start at around $100 for the equipment, and ongoing monitoring fees start around $20 per month.
Are wireless home security systems reliable?

Yes, wireless home security systems are generally considered to be reliable. Most reputable alarm companies that offer wireless options utilize encryption codes to safeguard devices.
Bottom line: Who makes the best wireless home security system?
A wireless home security system is a worthwhile investment that protects your home and the people in it. It can include home automation features if you want additional convenience and security. Based on customer reviews and ratings, equipment options and availability, we recommend:
Vivint Smart Home: Our pick for home automation
Brinks Home Security: Our pick for customer support
Link Interactive: Our pick for value
Ring: Our pick for easy installation
Alder Security: Our pick for wireless cameras
For more, check out our picks for top DIY security cameras and security systems for renters.
Did you find this article helpful?
|
You're signed up
We'll start sending you the news you need delivered straight to you. We value your privacy. Unsubscribe easily.