Consumer Complaints and Reviews

This company is the worst. They will not let you cancel. They will not let you pay off the contract and be done with it, the disconnect request must be used and it must be the hard copy, per the customer service representative I talked to. Hence, they have basically been paid for doing nothing for over 2 years. You can do better buying a light that turns on and off different times of the day, it would have been a deterrent and more honest. HORRIBLE, TERRIBLE, worst company I have ever encountered in my life.

THIS IS A TERRIBLE COMPANY! My father-in-law died in Oct. 2016. I have been trying to cancel service. They told me to send a letter, death certificate and all necessary paperwork, which I did. Today I received a bill for each month of last year. When I called I was told the account was cancelled but they would still keep billing because it was under contract. But not to worry because it only bills "his estate". Well, we are his estate now. I asked to talk to a supervisor who confirmed they will keep billing because he had a contract with them in March 2016 for 2 years. I told her that I was pretty sure that contracts end when people die. But she said no. She said she doesn't care who I complain to, and if it is the BBB, the company's A+ rating will remain unchanged. My recommendation is to not use this company!

I had the same problem as many of the people in the forum with Central Security gGroup. I wish I had read reviews before I bought the service from them. I signed a 36 month contract in January 2017 and my contract expired in January 2017. I called them in March to cancel my service. They said I will have to pay for 10 more months of service because of automatic renewal clause.
I asked the copy of the agreement and they promptly sent it. There is a mention of the automatic renewal of the contract. But the clause is not described anywhere in the agreement. According to my lawyer the contract is void if the clause is not clearly described. I am going after them. I recommend everybody who had similar problems with this company to get a legal opinion on their contracts. Looks like there are many victims of this CSG's dubious ways of doing business.

I am in the middle of a 3 year contract and I've moved an hour outside of the St. Louis Metropolitan area and when I called to switch service to my new address I was told that they do not provide service at my new location but that I am legally bound to services for the next 2 years!! Oh but they said they would cut me a "deal" and meet me halfway at 740 dollars! Ridiculous if you ask me! So much for what I was told about the company having service "virtually everywhere" they also aren't afraid of the BBB and stated they will look at the fact that they "tried to settle" with me.

We used Guardian Security Systems, Inc. for our home security service from October 20, 2007 until we moved to a new state in December 2016 due to a job change. In August of 2016, we had signed an Alarm Agreement Addendum extending the terms of our original 2007 contract for 36 months. We thought this meant that we could still terminate with 30 days if needed and no one told us differently. We unexpectedly had to move due to a job change in December 2016 and gave 30 days notice of the cancellation in writing. We heard nothing back until we were billed for January 2017.
When I called to inquire about the charge, I was informed that because we signed an addendum rather than a renewal we will have to pay $35.89 every month until July 2019 (nearly $1200.00!!!) despite the fact that we used and paid for their services on a monthly basis for NINE YEARS prior. This is how the Company treats long term customers, RUN RUN RUN!!! Don't sign a contract and certainly don't renew or sign an addendum.
How do I know I can trust these reviews about Central Security Group ?
766,190 reviews on ConsumerAffairs are verified.
We require contact information to ensure our reviewers are real.
We use intelligent software that helps us maintain the integrity of reviews.
Our moderators read all reviews to verify quality and helpfulness.
For more information about reviews on ConsumerAffairs.com please visit our FAQ.

Their service is excellent and customer service is above par, but their cancellation clause which I found out when I was thinking about getting a better deal is unfair. Looked at my contract and it was there in small print easy to miss. I think ADT does the same thing. They know people are busy and will always call pass the 30 day cut off period which is wrong. Maybe somebody lost their job or moved, anything can happen life happens. Their 30 day clause is wrong in so many ways.

I have been with this company 3yrs. Every year I try to go month to month but they always renew my contract. They never upgrade my system, but always renew my contract. They company that charge less than what I am paying with more advance technology. I would like this company to give a month to month as I have requested on multiple occasions.

My complaint is just like everyone else's. In my case, I left a building being monitored by CSG in June of 2016. We called in June and September to cancel. They said it was an automatic renewal and that they would need in writing one month before it automatically renews. This is unethical and slight handed. I cannot for the life of me believe that there is not a class action against this company. I see all the complaints on this and other and wonder how these people keep their BBB rating at an A (seems crooked to me) and that there is not a class action against their business. I own a business. It puzzles me how the owner or officers sleep at night. They must make a ton of money extorting people to buy out their conscious.

I signed up for Central Security Group in December 2012. The salesperson did not explain to me that I needed to terminate services exactly 90 days before the 3-year anniversary. I assumed that this was a normal company where one simply gives written notice after the required 3-year contract. In May 2016, after ensuring that I had completed 3 years, I sent two (2) letters to the main office and the billing address, notifying the company that I would no longer require their services. I also requested them to stop withdrawing funds from my bank account.
The funds withdrawal stopped after about a month or so, but then I started receiving invoices. I called and spoke to their billing department and was notified that since I did not call to cancel services around September 2015, giving 90 days notice, I had automatically been entered into an additional one year contract!! Why one (1) year, not month to month or something similar, I cannot tell. Therefore, I would have to pay the outstanding amount from the date they stopped withdrawing funds from my account, until December 2016! The company's automatic one-year renewal would be similar to telling a tenant that failed to give the required notice, but who did not sign a new tenancy agreement, that they had automatically been enrolled into another complete YEAR, and were obligated to continue paying rent for the new year!! No other company has such deceptive practices.
Most companies do not hide shady clauses (such as automatic one-year extensions) within all the paperwork that one signs at the initial contract signing. Not cable companies, not magazine subscriptions, not utility companies... The representatives at the billing department are impolite and keep repeating that "You signed the automatic renewal clause and if you want, we can forward to you a copy of this, just to remind you that you owe for the entire year!!"
Here is a reproduction of the clause: "THE MONITORING TERMS I am signing a ___ (3) year monitoring agreement with Central Security Group-Nationwide, Inc. (CSG). There is an automatic renewal clause, which may be canceled with notice. I am responsible for the payments described in the monitoring agreement. I am the owner of the home or business described in the monitoring agreement. I understand that Central Security Group-Nationwide, Inc. is not an insurer and that the agreement limits CSG liability."
In short, sentence that is BURIED on the top of the second page of the Alarm Monitoring Agreement, where the sales person (not the customer) inserts the number of years of monitoring, is the clause notifying a customer of the automatic renewal. No details as to "how to go about canceling this renewal are provided, nor the fact that the automatic renewal is for a complete 12 months!!! IT WOULD BE MORE HELPFUL IF THIS SENTENCE WAS PLACED RIGHT next to the customer's signature!!
I would not recommend this company to ANYBODY based solely on their deceptive practices of auto-renewing their contracts for one full year. I paid for half a year after my obligatory 3-year period and I am still required to pay for the remaining 6 months. The company did not have the courtesy of notifying me of this strange clause at the time that I sent them written notice that I was canceling services and stopping the automatic bank withdrawal, yet they have my email, telephone, and address contact information. I will therefore be forced to continue paying Central Security Group for the remainder of the year, while at the same time paying the new company that I signed up with. This is an unfair and terrible way to conduct business.

We signed on with Central Security Group because the sales man had sold systems to many of my family members. He explained to us that he was in the process of transferring all his customers (including my family members) over from Monitronics to Central Security Group because they were supposed to be better. We got the system installed in August 2014 when we moved into the new house we purchased. We had an idea a few months in this company was crap. We didn't know our neighbors yet. One day I came home from work to a note on my door from my neighbors saying backyard flooding. Apparently one of the sections of automatic sprinklers did not go off and had flooded a section of our backyard and was overflowing into our neighbors' backyard.
My husband went to go talk to the neighbors to make sure the water didn't damage anything. They notified him that they had called the number on the security signs to notify them and ask them to call us. We had received no call. About 3 days later we received a from CSG notifying us of the call our neighbors made. I was like "Yeah. Thanks that was a few days ago." I'm glad it wasn't something serious. I knew around August 2016 my contract should be up because it was a 2 year contract. I was at AT&T looking into their security system. I called to make sure my contract was up and was told it was not up 'til August 2017. I said "How is that I had a 2 year contract and it's been about 2 years." I said I know we haven't signed another contract. I never even heard from the sales guy since. She said she had to transfer me to someone else.
I spoke to someone else and they informed me that there is a clause in the contract that states that you have to cancel your service 30 days prior to the end of the contract or the contract will automatically renew. That does not even sound legal. I just happened to be with my sister and grandparents who also have CSG. They knew nothing about that either. My sister said she just knew about the letter but only because the guy asked her to write a letter when he switched her over from Monitronics to CSG but not about the 30 days. I said "What if I cancel anyway." He told me I would have to pay a $450 cancellation fee. I asked for a copy of my contract and something in writing stating the fee. He told me he can email me the contract but not a letter regarding the cancellation fee. He said I would need to request a final bill after the cancellation.
I said "Why do I need to request a bill? If I owe the money shouldn't you automatically bill me for it?" He said no I had to request it. I don't understand that. I don't know if it's just another way to get over on its customers by adding fees or what. He asked why we were cancelling and I told him we were not happy with the service and was being offered a better package elsewhere. I told him about what happened with the sprinkler incident and he apologized. He also told me they price matched. I told him with AT&T they are offering me 9 sensors, an outdoor camera and a push button door lock for my front door all for pretty much the same price I pay you guys for and all I have are 3 motion sensors. All he said was "OH". We then talked to the manager and still got nowhere.
After reading all these complaints on here I see the problem is much larger than I thought and would give them negative stars if possible. They are so shady and because my family members had no idea about the 30 day letter for cancellation I know it's not just something I missed. I will be posting this also on social media and Yelp. Go with a better company not a bunch of crooks trying to get over on you.

We had decided on using CSG when a door to door salesman came to our door. We were happy with them for a little over 2 years until we sold our home and moved into a new one. A guy came to our door and we filled out all the paperwork to move our system and set up a new contract with them at the end of August. We had a tech come to our new house and set up the new system in it at the beginning of September... The only issue here was that he promised to be at our house in the morning and didn't show up until late afternoon.
Fast forward about a week and we get a call one night that the alarm at our old address was going off and they wanted to know if everything was ok. We explained that we no longer lived there and had filled out all the paperwork to move and cancel the service at the old house. We spoke to everyone all the way up to the CEO's office and they couldn't find any paperwork saying we were cancelling and would be billed for the 2 addresses. In the meantime we got a call from our realtor asking for our code because the buyers of the old house couldn't get the alarm to shut off. My husband goes to find all the paperwork and there it all is saying that we were moving and cancelling and all the stuff that was supposed to be happening.
He calls right back to let them know he has it and the tech's name that came to our house and it just happens to be 9:01 and no one is there anymore even though my husband was promised an email right away with a new cancellation letter. He tried to tell the lady on the phone that he just spoke with them 2 minutes ago and she kept telling him "Sir, no one is in the office anymore." This company is ridiculous when it comes to keeping track of anything or just really lacks training in the lower levels. We are beyond fed up after tonight and find it ridiculous that we have to pay anything extra when we did everything right on our end. We should not be punished because they lost paperwork.

I was contacted by CSG customer representative and he was extremely helpful. My problem was resolved to my satisfaction.
Original Review
I signed a contract with Central Security Group on July 12, 2013 for security monitoring for a 3 year period. On September 2, 2016 I called them to cancel my service and they advised me that my contract had an automatic renewal of an entire year so I had 10 months left of my contract. On their contract it states NO SECRETS. This is not true because it does not outline what automatic renewal means. There is also no contact, i.e. email, mail or phone call, letting you know that your contract is being automatically renewed. I believe this is bad business and have filed a complaint with the Better Business Bureau.

CSG and the installers were able to come to a resolution with me that was satisfactory for all parties.
Original Review
A sales rep sold me on a different company then came back to have me fix some paperwork, and I ended up with 2 monitoring companies. After getting the initial company to drop my account, since their link to me had been cut off and they hadn't noticed, I was with Central Security for a year and half or so. Call to disconnect service since I'm moving, and come to find out that shady second contract was for 5 years with no cancellation option! When talking to their customer service, all the way up to the CEO's office, their only concern was if their contract could be enforced. Never mind the integrity of their tactics getting into my home.

Since the day they installed the equipment the security system never worked properly. The installer could not get the cameras to work all but one of the three. He actually put one camera on the floor and the other one in front of my TV facing the viewers. We cancelled the next day. Sent them the cancellation notice and we called to verify that they received it. We sent it FedEx and we have our receipts that they received the cancellation notice on Day 3. We even have a fax verification number that they received it. We spent over $50.00 just making sure they received the cancellation form. I called and they said it takes the system 30 days for them to cancel.
Even after all this and talking with countless people from this company, they still charged my account. I went to the bank and they are going to charge back this money and stop them from continue doing so. Just take the cancellation contract and show them you cancelled. Some agency should investigate this company and I will not stop until I see them shut down. They don't have an order number on any of my paperwork or on the contract.

I called to inquire about cancelling the service as I am moving. I was told I would have to pay for 12 more months. I asked the representative if my system was monitored locally as was told to me when I signed up and he refused to answer my question, telling me that it was irrelevant and I was not getting out of the contract. After I continued to press him he finally admitted that the monitoring was in Oklahoma and hung up on me. I would give this company negative stars if possible and never use or recommend them to anyone, especially the new buyers of my house. I have set the alarm off accidentally twice but did not get a call from them so I am assuming they are not monitoring my system and just in the business of collecting the monthly billing.

I am pleased to report an accord with Central Security Group, Inc. Just a word of advice, for all those still struggling with a resolution with this security company, ask to speak to The Office of the CEO.
Original Review
WARNING!! Do not employ Central Security Group - Nationwide Incorporated to be your home security service. The equipment doesn't work; therefore, you will pay for services you're not receiving. You would be far better off just to take your hard earned $$$ money and watch it flush down the toilet drain, than to pay this company that doesn't provide the security service it claims to provide.
After providing a one month cancellation notice after our three year monitoring agreement, we were called and told that we were on an annual renewal contract (year-to-year) and we will be paying them for the next 10 months even though they will be happy to turn off our service. The contract is written in such a deceptive way, that an average well educated individual would not comprehend this clause. As a matter of fact the front is probably size 6 (six). As for my family, we see no other option but to seek the help of legal services.

I have alarm service at my business premises installed from CSG (Central Home Security) since May 2013. Their tech service is very slow to response to the need. I have called them several times regarding issues and were not assisted in timely manner and problem still was not solved. Also the installation was done very poorly. Above all they require me to submit a 30 days written notice to cancel my service which was sent to them and they called me back after 22 days to let me know that the notice have to be on business-head letter.
First of all it was not expected them to take 22 days to tell me that I have to resend the notice again. When I was reached I was not anywhere near my office and could not send them another one as I was on vacation. Upon arriving back to the business I sent them another notice and the service was not cancelled after 120 days from the original notice sent. I called the CSG to resolve the issue but representative was very adamant about their 30 days notice. I kept explaining that the notice was sent on timely manner but CSG took 22 days to respond back and by the time I sent them another notice I was well into the next billing cycle. And 30 days from then force me into another billing cycle. So they charged me for 3 unused month of services. Whatever you do please do not sign up with CSG.

Recently we set off our alarm by accident (a very rare occurrence), turned it off with the disable code, and waited for the call from CSG which never came. Several minutes later when we called them they told us that they had changed their policy and if they receive an alarm and it is subsequently turned off by the homeowner within 30 seconds they ignore the alarm. They admitted they provided no advance warning of this change and tried to cast it as "a way to reduce false alarm expense for the customer" which is ridiculous since they do not dispatch if they call, you give them the proper password, and tell them it was an accident. It is simply an attempt to reduce their call center expense.
They refused to admit that they had put their customer base at risk since in the past they had trained them that even if you disabled the alarm with a code they would still call. Even on the two occasions that we had alarms that were not accidents on our part we turned off the alarm as quickly as possible in order to be able to hear a telephone conversation and - more importantly - hear an intruder in the home if one was present. Under the new policy even if it were a legitimate alarm, once we turned it off (within 30 seconds) we would have gotten no response from CSG.
The other excuse they gave was that it is highly unlikely that if the homeowner turns the alarm off within 30 seconds that there is really an intrusion or other emergency. I reminded that we have had monitored alarm service for over 30 years (14 years with CSG) and never had an actual intrusion - nor has anyone in any neighborhood we lived in - but we were willing to pay them $39.99/ month on the extremely small chance we would. I have since contacted a number of alarm companies in our area and NONE have a similar policy. All respond whether or not the homeowner turns the alarm off. Needless to say we will be changing alarm services as quickly as possible. Luckily we had already negotiated a non-renewable contract with CSG several years ago.

They are thieves. Do not purchase their alarm system. I purchased the system three years ago. I called a few times within that period to cancel the service. I was told that I had to wait until my three years were up. I called two months after year three and I was told that my account automatically renewed for another year and that I would have to wait or they would give me a buyout for $100. That is unacceptable. I was never told that on my previous calls. I never received a notice. No email, letter, or phone call.
I called customer service and they were nasty. The first person I spoke to said I had a 90 day window and that I could send a cancellation notice via email. Then she transferred me to another department which told me a different story. They were nasty and rude. They told me that their policy is auto renewals no exceptions. I will contact every department that I have to make this unfair practice stop. I will contact the better business bureau, the FTC, and local regulators. I will also share my story with all of social media so that people know not to buy their security system.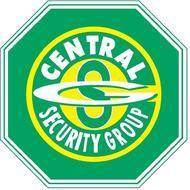 Beware!! This company will steal your money!! They will not allow you to cancel even after your contract is expired!! They automatically renew you for one more year without notice. Terrible customer service!! And management is a joke. 1,296.48 is what they took!! Don't fall into the same trap I did.

I had to move to another state but CSG would not allow me to cancel. They told me that they would put my account on hold. They then began to bill me monthly. Now to disconnect services I have to give a written notice and pay balance. This is the first time I heard of notice process after calling them numerous times requesting a disconnection. Unethical practices...bait and switch. Be careful as the agreements renew automatically for one year. They renew without informing customers and lock you into a multi-year contract that is very difficult to end once you get wind of their scheme.

I got the alarm system installed through them in November 2015. During the initial installation, I was told by the sales guy that they are a nationwide company and that they will move the alarm system if I move for free of cost. I confirmed this as my job requires travel. I contacted them on June 6 for moving the alarm to my new location.
What came next was a big surprise! I was told that they don't provide service at my location and that I would have to cancel the contract and pay for contract cancellation. I told them that I want to keep their service but it's not my fault that they cannot provide me the service. I also asked them why was I told that this a nationwide service and can transfer it when I relocate. The lady had no answer and simply said that she was sorry for the wrong information given to me at the time sale. They also informed me that even if they had provided service at my new location, I would be responsible for paying the cost for transfer and installation at the new location. Well, never again. Please keep away from them!

I've noticed that others have the same complaint as mine but apparently Central Security is still practicing deceitful contracts techniques. I signed an agreement to receive home security with Central Security. The agreement was for two years. However; the problem is that after two years Central Security automatically renews your contract for an additional year and each year thereafter if you don't send them written notice to cancel. I sold my home and attempted to cancel my service after the original two year agreement but I was told that to pay remaining 10 months of the current year. Central Security never notified me that my contract was up and according to them they do not send out notices.
It is not fair to the customer to expect them to remember two years after the signing of an agreement that they must call to cancel the agreement. If the agreement was for two years it should be canceled after two years. I know of no other business where a customer signs a two year contract that is automatically extended an additional year unless a customer cancels. Most contracts that are extended beyond the original two years are extended month to month. At minimum, the company should be required to contact you to inform you that an agreement you signed two years ago is nearing completion and they should ask you if you would like to renew your contract. Central Security is involved in duplicitous billing and contract. Although the contract says, you must call to cancel doesn't make it fair or honest.

This company is a bunch of crooks and their security service is trash. Never sign a contract with them. They have horrible service and do not respond to service request and they charge you if their equipment is not working properly. I was told to contact another company about problems with my cameras. Day one this stuff hasn't worked properly. Stay away or you will regret it. We have to stay for 16 more months or be charged 700 dollars. The worst products and service. Their rating should be zero stars.

After posting this and a Yelp review, CSG contacted my fiance and waived the $330 fee. I highly recommend to anyone experiencing frustration with CSG to post online reviews because that seems to cause them to contact you and resolve your issue.
Original Review
There needs to be an option to give zero stars, because that is what Central Security deserves. Their policy is to auto-renew your contract after your contract ends, without telling you. We signed a 2-year contract with a different security company. When we moved to a new house, they transferred our service (which was still under the original contract) to the new house with no issue. Then the company was bought out by Central Security so our contract was transferred to them. We received no notification when our contract term was up, but continued to be charged monthly for security, so we assumed we were now receiving security service on a monthly basis.
We are now moving again, so when we called to have security service transferred to our new house, they said they had auto-renewed our contract without telling us, and that daring to move to a different house constitutes us terminating the contract. So we have to pay $330 as an early termination fee. My mistake, I thought it was illegal to put someone under a contract without telling them or having them sign anything. If you need security on your house, use a company that charges month-to-month.

This issue has been resolved to my satisfaction. Several folks from CSG reached out to resolve the issue.
Original Review
The only company on Earth that renews contracts without any form of written communication. Just passed the end of my three year contract and was told I'd be billed for another 10 months upon attempting to cancel. I had a health issue occur ON THE DAY of the renewal and these people are trying to charge me an additional $400 with no notification whatsoever of a contract renewal. I will make it my mission in life to make sure this doesn't happen to others. Be sure to contact your state's division of Labor & Licensing Regulation - hit them where it hurts - go after the contractors that sell these sleazy contracts and poor business practices. The FTC is also very interested in these types of billing scam - there are explicit instructions about which state and federal regulators to contact on FTC.gov.

Central Security Group (CSG) Nationwide bought out First Security and my rate went up from $13.95/mo. to $22/mo. I negotiated a one year contract with them if they would install a GSM wireless receiver so I could eliminate my phone line (not Internet access.) The addendum to my previous contract with First Security stated:
"This addendum extends the terms of the contract for 12 months from the date of the addendum (9-14-2015). Swap board and add cell radio (GSM), make compatible to T.C. 2.0 (Honeywell's Total Connect service), add wireless receiver @ $267.00. For installation of the equipment set forth above, Subscriber will pay to CSG the sum of $0.00, payable $0.00 now and $0.00, upon completion of the work. In addition, Subscriber shall pay to CSG the additional monthly service fee of $22.00, payable on the same terms as the services fee in the Agreement for the remaining of the term of the Agreement and any renewal thereof, in accordance with all the terms and provisions of the Agreement. The total additional services fee that you will pay to CSG is $264.00."
I signed the one-year contract and paid for 6 months of service. On 3/10/16 I received a bill for $711.77 for one year of service from 3/1/16 - 2/28/17. That equates to $59.31/mo. I called CSG and stated that I would send them a check for $264.00 for the one year of service beginning 3/1/16. CSG billing insisted I owed them $711.77 to cover the installation charges and monthly fees. I pointed out that the contract stated "$0.00" for the installation and equipment, and I reminded them that the only reason I went with CSG was because there was no charge for the installation and equipment, knowing that my monthly rate would be higher ($22.00 instead of $13.95.) CSG kept calling me asking for "the balance on my account" so I wrote them a letter dated 3/9/16 asking for a copy of any other contractual information I am missing.
They never did, but they keep calling me asking for the balance. I will only pay them what I am contractually obligated to pay. I am glad I paid them by check instead of by credit card. Once they have your credit card information they can bill you what they want and then you have to settle the dispute with your credit card company. Bottom line: Hold CSG to what the contract says and pay by check, not credit card. I will not renew with CSG when my contract is up. I wish my old company hadn't "sold out" to CSG.

I was contacted by Central Security's "social media" representative, who explained the background of the 30 day period to cancel a contract. We reached a satisfactory agreement on the two month period it took to have the contract cancelled.
Original Review
I called Central Security on Mar 4 to request an immediate cancellation of my services. They stated I needed to send them a request, email being sufficient, to document the request. On March 4th I sent a request for immediate cancellation and requested a response from them that they received my email. They sent a confirmation email on March 4th. My desire was to cancel before the next month's auto draft, which occurs on the 6th of the month.
I assumed all was ok, but a check of my bank records showed they had billed me on March 6th and April 6th. When I called, they stated my email came in on the sixth of March, too late to cancel the billing, and in any case there is a 30 day period before a cancellation takes effect. Their statement that the email came in on the 6th is in direct conflict with the dates on my email and their return confirmation email. In addition to billing me on March 6th, their calculation of 30 days apparently carried my actual draft cancellation beyond the April 6th auto draft.
I have no idea how they do the math as the 6th of March which they stated for the cancellation request, plus 30 days, is less than April 6th. The net effect of their billing practices is that I was billed for two months of services beyond my written cancellation request. I believe these practices are intentional on their part, to pull as many funds as possible from a customer before losing them. It is extremely underhanded and deceptive.

The initial tech could not do the install. He left and it was over 3 days before returned with another tech. The system has never worked and is not working now. To add injury to insult Central called to tell us they could not get a monitoring signal, but we still owed for the services. We paid them a total of $347.91, to keep from being sued. I have an attorney and I am ready to go to small claims to cancel this non functioning system and contract.

After emailing customer care and threatening to post this review I received a call and after two days got my account cancelled. Satisfied at this point to not have to deal with this issue anymore.
Original Review
I frequently get moved by my company and after having a break-in and an ex-bf assaulting me last summer I invested in a security system installed by Smith Monitoring an affiliate of Central Security Group... 7 months later I'm being relocated and among the confusion of why my contract still had me on a plan with video cameras (that were never installed), having the install technician roll up in his personal vehicle vs. a marked company vehicle & getting different stories/pricing by each rep when I called in about what I needed to do to move my service... They gave out my account information to a male that called in asking about my account!! Now for background it was my realtor trying to get the story of what needed to happen for the move to try to help take something off my plate but I did NOT ask him to call and was not surprised the first time they turned him down since his name was not in the account.
Two days later he called me stating he called again and that they had given him the date of my contract, what I pay and what I needed to do for move... I was FURIOUS they gave my account information to a male not named on the account and WITHOUT my verbal password - 16 days later they are not helping me cancel my account without charging me the remaining months in my contract. Do I feel like I trust them? No! One comment was even 'this is above my pay-grade' when I asked why they hadn't followed up with me regarding them giving my information out... I'll be filing a complaint with the BBB and blasting any social media site I can to warn potential customers of their practices. Would you feel safe with an alarm monitoring company letting an unauthorized user get into your account?? What if it was my ex and he called in to cancel the alarm???
Central Security Group Company Profile
Company Name:

Central Security Group

Address:

2448 E. 81st St. Ste 4300

City:

Tulsa

State/Province:

OK

Postal Code:

74137

Country:

United States

Website:

http://www.centralsecuritygroup.com/