Best Home Security Systems in Dallas, TX
Home security systems protect your home and your family from intruders, fires and more. New, state-of-the-art systems have a wide variety of monitoring options and can control smart home applications. We put together a list of the best alarm companies in Dallas to help you choose the right home security system.
Why trust ConsumerAffairs?
Our recommendations are based on what reviewers say.
3,768,613 reviews on ConsumerAffairs are verified.
We require contact information to ensure our reviewers are real.
We use intelligent software that helps us maintain the integrity of reviews.
Our moderators read all reviews to verify quality and helpfulness.
Top 12 Dallas Home Alarm Companies

Read 24,611 Reviews

Monthly monitoring fees start from $19.99 per month to $29.99-plus per month. Professional installation from $49 to $199. Typical contract is 60 months; month-to-month available with upfront equipment purchase. Custom plans and packages available.

Get a Quote
Read 14,019 Reviews

Professional monitoring from $44.95 per month to $69.95 per month. Upfront costs start between $0 and $149, including installation. Specializes in security cameras, smart home devices and systems. One-year warranty on equipment.

Read 5,209 Reviews

Monitoring rates from $39.99 per month to $49.99 per month. Upfront costs from $199 - $699 with $200 - $450 for installation. 36-month contracts. 30-day risk-free. Partners with Nest Secure.

Chat with a ConsumerAffairs decision guide

Live agent
Read 2,028 Reviews

Monthly monitoring fees range $30.99 - $47.99
 per month. Upfront costs vary. Free DIY installation. Contracts between 12 and 26 months. 30-day money-back guarantee.

Chat with a ConsumerAffairs decision guide

Live agent
Read Author Review

Installs, monitors and maintains video surveillance and security systems for homes and businesses in Dallas, Frisco and Plano. Provides online portfolio and testimonials. Schedules free consultations.

Chat with a ConsumerAffairs decision guide

Live agent
Read Author Review

Installs and monitors home and small-business security systems with free installation and activation. Offers smart home solutions. Charges $15.95 a month for monitoring services. Provides deals and specials.

Chat with a ConsumerAffairs decision guide

Live agent
Read Author Review

Installs home security systems using wireless communications technology — no phone line required. Helps customers save up to 20% on homeowners insurance. Works directly with new home builders.

Chat with a ConsumerAffairs decision guide

Live agent
Read Author Review

Provides home and business security with same-day residential installation. Includes a lifetime warranty, theft protection guarantee and free move program. Offers free consultations.

Chat with a ConsumerAffairs decision guide

Live agent
Read Author Review

Offers home security, home automation and small business security. Doesn't require a contract. Customizes systems with Texas-based monitoring. Installs new systems and upgrades existing ones.

Chat with a ConsumerAffairs decision guide

Live agent
Read Author Review

Offers home and commercial security, home automation, video monitoring and access control. Posts specials on website. Provides phone consultations and free on-site consultations. Guarantees customer satisfaction.

Chat with a ConsumerAffairs decision guide

Live agent
Read 2,644 Reviews

Monitored plans start at $19.99/month plus a one-time $19.95 activation fee. Systems require DIY installation and 36-month contract. Available equipment includes Z-Wave hubs, smart locks, glass-break sensors and wireless cameras.

Out Of Business

Chat with a ConsumerAffairs decision guide

Live agent
Dallas' violent and property crime rates are significantly higher than the U.S. average — residents have a 1 in 31 chance of becoming a victim of property crime and a 1 in 129 chance of being a victim of a violent crime.
Dallas vs. U.S. crime rates (per 1,000 residents)
| | Violent crime | Property crime | Total crime |
| --- | --- | --- | --- |
| Dallas | 7.75 | 32.38 | 40.13 |
| U.S. | 3.94 | 24.71 | 28.65 |
Oak Cliff, South Dallas and Vickery Meadow have higher rates of crime than other parts of the city. Areas of North Dallas — including Lake Highlands and Preston Hollow — have the lowest crime rates. But remember: No matter where you live in Dallas, you can never be too safe with your family and property. A home security system offers protection and provides peace of mind.
Choosing a home alarm company in Dallas, TX
Home security systems generally focus on smart technology, but there are several traditional options, including door and window sensors, that are still utilized. Deciding how "smart" you'd like your system to be and how much remote control you want over the system are important choices to make before shopping around. Read reviews, ask friends about their recommendations and do your research on different security systems before gathering quotes or scheduling consultations. Ask potential alarm companies for references and read over any contract carefully.
Local and federal alarm company checks
The Federal Trade Commission recommends making sure the security company has a Texas state Class B license and checking for reports on file with the state attorney general.
What's the average cost of home alarm system monitoring?
Monitoring for Dallas security systems costs $20 to $40 per month, and equipment and installation charges ranging from $200 to more than $1,000. The total cost depends on the design and whether you add options like home automation or other high-tech gadgets. Security systems in Dallas may come with an annual contract or be month-to-month, but long-term contracts usually save you money.
Pay attention to specific fees, such as those for installation and activation. Many companies have promotions to waive these fees or don't charge them at all, but you don't want to be surprised if they show up on your bill. Most security companies in Dallas offer free estimates for home alarm systems. Also, some security companies allow you to use existing equipment and charge you only for monitoring.
Registering a DFW home security system
The city of Dallas requires a security alarm permit if the alarm is audible and/or monitored to provide a police response. A residential alarm permit is $50 annually, and a business alarm permit costs $100 per year. Many cities in the Dallas/Fort Worth Metroplex charge for false alarms.
The following chart breaks down the cost per false alarm for a home with a security alarm permit in the Dallas area. The first three false alarms for every city are considered a mistake and the homeowner is not to be charged a fine.
Dallas metro area false alarm fees (per 12 months)
| | $50 (each) | $75 (each) | $100 (each) |
| --- | --- | --- | --- |
| Dallas | 4th, 5th and 6th false alarms | 7th and 8th false alarms | 9+ false alarms |
| Fort Worth | 4th and 5th false alarms | 6th and 7th false alarms | 8+ false alarms |
| Arlington | 4th and 5th false alarms | 6th and 7th false alarms | 8+ false alarms |
| Plano | 4th and 5th false alarms | 6th and 7th false alarms | 8+ false alarms |
Dallas home security FAQ
How does home security camera installation work in Dallas?

Home security companies can install visible cameras inside and outside your home. These cameras are larger and more conspicuous, which some people prefer. There are also several small, do-it-yourself options available from companies like Ring, Nest and Amazon. These options provide a live webcam that feeds into an app on your smart device.

What is home alarm monitoring?

Monitored systems are tied to a central location where agents actively keep an eye on your home. When your system detects an issue — someone trying to force entry, a water leak, a fire or any other emergency — the monitoring company calls you and immediately dispatches the police or other first responders.

How can I get commercial security systems in Dallas?

Many companies on our list offer commercial security services. Commercial security systems can include standard door and window alarms, as well as things like door access (the ability to limit that access during certain days and times) and more comprehensive surveillance.

What is typically included in a Dallas home security system?

Every Dallas security company offers different packages, levels of surveillance and security. Most home systems use door and window sensors that make noise and inform authorized personnel when set off. Interior systems usually include fire and carbon monoxide alarms. Cameras typically aren't included in basic packages but are provided as an upgrade. A central control panel is standard; many companies also offer the ability to monitor and control your security via an app.

What is a CCTV system?

Closed-circuit television (CCTV) is a video feed captured from the cameras on your property that can only be accessed by authorized users. The cameras provide a constant stream of recording to capture what is happening in and around your home.

Can I choose where to put my surveillance cameras when I hire a company in Dallas?

Most companies do not have strict rules for where you place cameras, though many of them offer help and suggestions. These are experts in the field and have a lot of experience. When they assess your home's security needs, tell them what you would like monitored and they help you decide placement.
Local Dallas emergency resources
One of the best ways to protect your home is to work with your neighbors and local law enforcement to keep an eye on your neighborhood and ensure its safety. There are several neighborhood watch and crime prevention organizations in Dallas. Check out these groups for more information:
Thank you, you have successfully subscribed to our newsletter!
Dallas home alarm company information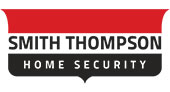 Smith Thompson Home Security provides home security and home monitoring services. It does not require you to sign a contract, and monitoring starts at $16.95 per month. The company can upgrade your existing home security system or install a new one. All monitoring is 24/7 and with Texas-based centers.
Address: 6652 Pinecrest Drive, Ste. 500, Plano, TX 75024
Phone: (972) 526-8500
Hours: 24/7
Website: smiththompson.com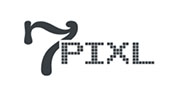 7PiXL is a high-end, custom security company that specializes in surveillance and security cameras for home safety. The company works with residential and commercial clients and offers a wide array of access control technologies and CCTV options. It also provides automation and high-tech services for other parts of the home.
Address: 1200 E. Davis St., Ste. 115, Mesquite, TX 75149
Phone: (214) 736-4729
Hours: M - Sat: 7:30am - 6pm
Website: 7pixl.com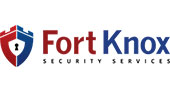 Fort Knox Home Security offers a guaranteed, locked-in monthly rate for life. The company provides 24/7 service and monitoring, no installation or activation fees and a free quote. Prices start at $15.95 for monthly 4G LTE monitoring. It conducts a security consultation before working with you to install the system you need.
Address: 8304 Esters Blvd., Irving, TX 75063
Phone: (844) 201-4970
Hours: M - F: 8am - 8pm; Sat: 8am - 5pm
Website: fortknoxhomesecurity.com/dallas-fort-worth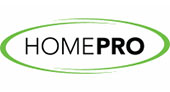 HomePro prides itself on offering the latest in home security services. It specializes in working with homebuilders to fully integrate a security system in a newly built home. The company uses wireless communication, so there's no need for a landline. HomePro says its customers save up to 20% on homeowners insurance.
Address: 1325 Capital Parkway, Ste. 117, Carrollton, TX 75006
Phone: (844) 661-5777
Hours: M - F: 8am - 7pm
Website: homeprotech.com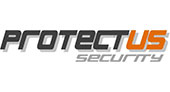 Protectus Security utilizes smart technology to fully integrate security into your home, protecting you from break-ins and fire. The company's equipment allows you to monitor and control your thermostat and watch a live feed of your home. It offers home and business security systems, video cameras, access control and security equipment.
Address: 460 S. Belt Line Road, Irving, TX 75060
Phone: (214) 390-3049
Hours: M - Sat: 9am - 6pm
Website: protectussecurity.com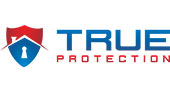 True Protection offers traditional home and commercial security options along with home automation, video surveillance and professional monitoring services. It also has options for renters. The company works with your current security system or install an all-in-one security and home management system. True Protection offers free on-site consultations.
Address: 2000 E. Lamar Blvd., Ste. 600, Arlington, TX 76006
Phone: (817) 856-2529
Hours: M - Sun: 8am - 9pm
Website: truehomeprotection.com
You're signed up
We'll start sending you the news you need delivered straight to you. We value your privacy. Unsubscribe easily.
Comparing
×