Best Home Security Systems in Cincinnati, OH
According to police data, Cincinnati has one of the highest crime rates in America. If you live in the Queen City, consider buying a security system to protect yourself against property crime. We compiled this list of the best home security systems in Cincinnati to help you make the right choice for your family's safety.
Top 11 Cincinnati Home Alarm Companies

Vivint Smart Home
Read 22,338 Reviews

Monthly monitoring fees start from $19.99 per month to $29.99-plus per month. Professional installation from $49 - $199. Typical contract is 60 months; month-to-month available with upfront equipment purchase. Custom plans and packages available.

Get a Quote

Call Now Toll Free

(833) 830-7970

Brinks Home Security™
Read 4,662 Reviews

Monitoring rates from $39.99 per month to $49.99 per month. Upfront costs from $199 - $699 with $200 - $450 for installation. 36-month contracts. 30-day risk-free. Partners with Nest Secure.

Link Interactive
Read 2,028 Reviews

Monthly monitoring fees range $30.99 - $47.99
 per month. Upfront costs vary. Free DIY installation. Contracts between 12 and 26 months. 30-day money-back guarantee.

Chat with a ConsumerAffairs decision guide

Live agent
Ascent Systems Innovations
Read Author Review

Specializes in low-voltage alarm systems for homes or businesses. Monitors Cincinnati home alarm systems for just $18 per month with no long-term commitments.

Chat with a ConsumerAffairs decision guide

Live agent
Dial One Security
Read Author Review

Offers localized alarm solutions backed by years of experience working in Cincinnati home security. Provides 24-hour monitoring services from its central station in Price Hill.

Chat with a ConsumerAffairs decision guide

Live agent
Integration Protection Services
Read Author Review

Installs security systems using existing network infrastructure to lower the overall cost of services. Requires all employees to be trained and licensed. Offers monitored video surveillance systems.

Chat with a ConsumerAffairs decision guide

Live agent
ProAlert Security Systems
Read Author Review

Offers free estimates on services, including monitoring for burglaries, fire, panic, holdups and specialty situations. Works with most major security alarm system brands.

Chat with a ConsumerAffairs decision guide

Live agent
Secure America
Read Author Review

Offers customers access to ADT systems and service. Gives customers total control of their systems through system activity monitoring and notifications in real-time. Provides 100% wireless backups.

Chat with a ConsumerAffairs decision guide

Live agent
SimpTech Solutions
Read Author Review

Offers customers a multitude of service levels and membership plans to choose from. Includes features like proactive monitoring and management, prioritized scheduling, preferred labor rates and unlimited help desk access.

Chat with a ConsumerAffairs decision guide

Live agent
Protect America
Read 2,643 Reviews

Monitored plans start at $19.99/month plus a one-time $19.95 activation fee. Systems require DIY installation and 36-month contract. Available equipment includes Z-Wave hubs, smart locks, glass-break sensors and wireless cameras.

Out Of Business

Chat with a ConsumerAffairs decision guide

Live agent

There are many fantastic reasons to live in Cincinnati; however, it has one of the highest crime rates in America. The Cincinnati neighborhoods with the most crime are East Price Hill, Riverfront, Avondale and Fairview. If you're concerned about your home security, consider Cincinnati security systems to help deter criminals from targeting your home.
Cincinnati vs. national crime rates (per 1,000 citizens)
| | Violent crime | Property crime | Total crime |
| --- | --- | --- | --- |
| Cincy | 9.53 | 51.16 | 60.70 |
| U.S. | 3.94 | 23.61 | 27.55 |
Choosing a home alarm system in Cincinnati, OH
Before you start searching for the best home security systems in Cincinnati, ask yourself a few questions:
What am I protecting? Do you have a house full of family heirlooms? Do you collect fine art or antiques? Is there a specific room where you place valuable things for safety? Answering these questions helps you determine how comprehensive your system should be.
What is my budget? If you have a larger budget and want to make sure your home is protected at all times, a monitored smart-home alarm system may be your best bet for home security in Cincinnati. If you have a limited budget and live in one of Cincinnati's safer neighborhoods, like California, Columbia-Tusculum or East End, simple safety precautions and an unmonitored DIY system may fit your needs.
What is my daily routine? Do you travel for work and need live monitoring? Are you in and out of the house constantly and don't want to remember to input a code each time? Think about small details of your daily routine and find a system that caters to your needs.
How big is my home? The bigger your home is, the more security you're likely to need. Larger homes have more access points that must be protected.
By answering these questions, you should start to get a better idea of the type of system you prefer, how intricate you want it to be and what features you need. After you understand what you're looking for, contact several Cincinnati home security companies to get quotes and compare services.
Average cost of home security systems in Cincinnati
On average, expect to spend at least $600 on a basic monitored home security system from a Cincinnati company. The average price for equipment and installation is between $250 and $1,500, and monitoring services cost an additional $10 to $65 every month.
The individual price of your new home security system depends on a few factors, including the system's intricacy and features. If you have a larger-than-average home, you need to pay more for additional security cameras or sensors ($15 to $60 each) and installation ($800 to $1,600).
Some Cincinnati alarm companies offer DIY installation support, which reduces your upfront cost by eliminating installation fees. If you choose to go without alarm monitoring in Cincinnati, you save money each month but don't have a direct connection to emergency help that guarantees any alarm receives an appropriate response.
Spending extra for more protection is often worth it. Financial losses from property crimes in 2015 cost homeowners an estimated $14.3 billion, according to the FBI. The price of your security system could save you thousands of dollars in the long run.
Getting your home security system in Cincinnati registered
People and businesses with security systems in Cincinnati must register their devices with the Cincinnati Police Department's False Alarm Reduction Unit. For residents, the cost is $25 every year, and nonresidents pay $50 every year. If you do not register your alarm, the penalty is $100.
Registering home security system helps reduce the number of false alarms and save tax dollars spent on police efforts. Homeowners with registered home alarm systems in Cincinnati only have to pay after their third false alarm within 365 days. The first false alarm fee is $50, but it increases with each additional incident. Homeowners with an unregistered alarm system in Cincinnati have to pay $800 per false alarm.
Cincinnati home security FAQ
Can I choose where to put my security cameras when I hire a company in Cincinnati?

Yes, most companies allow you to do this, although it may be better to let the experts manage your security camera installation. They know the most logical places to install cameras.

What is Cincinnati home alarm monitoring?

Monitored systems are connected directly to a home security dispatch center that contacts emergency personnel if necessary. Unmonitored systems use cameras or sensors to set off an alarm or send you a notification, which means you need to reach out to emergency personnel yourself. Ultimately, monitored systems are safer but more expensive.

What is typically included in a Cincinnati home security system?

Most companies offering burglar alarm systems in Cincinnati include basic cameras, smoke alarms, fire alarms, door sensors and window sensors in their pricing. You can purchase additional features if you want a more advanced system or have specific needs.

What is a CCTV system?

CCTV stands for closed-circuit television. These video surveillance systems transmit to a specific place either in your home or a monitoring center using a feed that can only be accessed by authorized users.
Cincinnati emergency resources
Because of Cincinnati's high crime rate, there are a few local resources — like neighborhood watch programs — that help residents stay safe. For Cincinnati residents looking for additional options along with home security, consider working with:
Thank you, you have successfully subscribed to our newsletter!
Cincinnati home alarm company information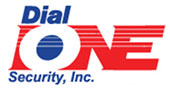 For more than 39 years, Dial One Security has protected Cincinnati residents from break-ins and property damage. Dial One offers a wide variety of services, including video surveillance and asset protection. As a local brand, it has specific experience with crime in Cincinnati, giving it an advantage over national home security companies.
Address: 6114 Madison Road, Cincinnati, OH 45227
Phone: (513) 527-4400
Hours: M - F: 8am - 5pm; Sat: 9am - 1pm
Website: dialonesecurity.com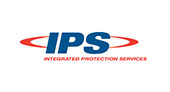 Integrated Protection Services is an independent security company that protects commercial, industrial and institutional customers in Cincinnati. Its mission is to offer the newest technologies and superior service at affordable prices. Because IPS uses your existing network infrastructure to install security systems, its installation and alarm costs are lower than many other Cincinnati security system companies.
Address: 5303 Lester Road, Cincinnati, OH 45213
Phone: (513) 631-5505
Hours: M - F: 8am - 5pm
Website: integratedprotection.com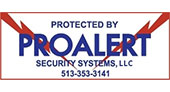 ProAlert Security Systems offers high-quality alarm systems at an affordable price in Ohio, Kentucky and Indiana. Its team installs, designs and services residential and commercial security systems. ProAlert also maintains and services most major Cincinnati alarm system brands. The company provides 24-hour monitoring and free estimates.
Address: 4222 Bridgetown Road, Cincinnati, OH 45211
Phone: (513) 353-3141
Hours: M - F: 8am - 4pm; Sat: 9am - 2pm
Website: proalertsecuritysystems.com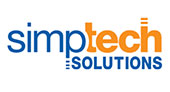 SimpTech Solutions is a trusted home protection company that designs and installs state-of-the-art home alarm systems in Cincinnati. The company is available 24/7. Customers can choose from various service levels and paid membership plans. Available features include prioritized scheduling, preferred labor rates, unlimited help desk access and proactive monitoring and management.
Address: 3528 Columbia Parkway, Cincinnati, OH 45226
Phone: (513) 257-2432
Hours: M - F: 9am - 4pm
Website: simptechsolutions.com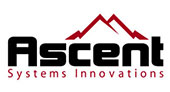 Ascent Systems Innovations specializes in low-voltage alarm systems for homes and businesses in Cincinnati. Its security services don't require long-term commitments, and monitoring costs just $18 per month. Ascent can convert most existing alarm systems to its service, which saves many customers a significant amount of money.
Address: 409 W. 35th St., Covington, KY 41015
Phone: (859) 534-6200
Hours: Call for hours
Website: ascentsi.com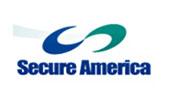 Secure America is an authorized ADT dealer in Cincinnati. Its SecureLink technology gives customers total control of their home security systems with 100% wireless backups, real-time system activity monitoring and mobile notifications. Secure America is a member of several local and national trade organizations, including the National Fire Protection Association, the National Home Builders Association and the Consumer Technology Association.
Address: 2230 Park Ave., Ste. 202, Cincinnati, OH 45206
Phone: (513) 271-5500
Hours: Call for hours
Website: secureamericainc.com
You're signed up
We'll start sending you the news you need delivered straight to you. We value your privacy. Unsubscribe easily.
Comparing
×