Find the Best Heating and Cooling System Companies
Compare Top Heating and Cooling Companies

Haier Air Conditioner
Read 167 Reviews

Haier is an international company that sells wall, ductless, PTAC and portable air conditioners to homeowners around the world. As a company, they have a commitment to sustainability and community.

Chat with a ConsumerAffairs decision guide

Live agent
Trane
Read 568 Reviews

Trane has been innovating in heating and cooling technology since 1910. They specialize in home air solutions and continuously work to improve and advance their heating and cooling systems for homeowners.

Chat with a ConsumerAffairs decision guide

Live agent
Lennox
Read 522 Reviews

Lennox got its start in 1895 as a furnace manufacturer and introduced air conditioners to its customers in 1952. It is headquartered in Texas and offers homeowners energy efficient, money saving options on air conditioners.

Chat with a ConsumerAffairs decision guide

Live agent
Carrier Heating & Cooling
Read 532 Reviews

Carrier's innovation in heating and cooling technology dates back to 1881. They offer homeowners smart technology with professional installation along with energy audits to help them stay cool and save money.

Chat with a ConsumerAffairs decision guide

Live agent
GE Air Conditioners
Read 65 Reviews

GE is a global industry leader that has been providing advanced technology in homes and businesses for over a century. They sell wall and window air conditioners for homeowners in addition to commercial air conditioners.

Chat with a ConsumerAffairs decision guide

Live agent
Goodman Manufacturing
Read 352 Reviews

Goodman Manufacturing has been building heating and air conditioning equipment since 1982, including ductless and central air conditioning for homeowners. Their units are sold by independent contractors across the country.

Chat with a ConsumerAffairs decision guide

Live agent
All Year Cooling
Read 654 Reviews

All Year Cooling is a residential air conditioning repair company located in Fort Lauderdale, Florida. It offers air conditioning installation and repair, duct cleaning and restoration and attic insulation.

Chat with a ConsumerAffairs decision guide

Live agent
Frigidaire Air Conditioner
Read 103 Reviews

Frigidaire has been a major innovator of home technology since it was bought by General Motors in 1918. Their focus on energy-efficiency and smart technology promotes sustainability and helps homeowners save money.

Chat with a ConsumerAffairs decision guide

Live agent
Hitachi Air Conditioner
Read 174 Reviews

Hitachi is a large Japanese multinational company specializing in technological innovations in many sectors. Among its many offerings, Hitachi manufacturers air conditioning units available in some countries, especially India.

Chat with a ConsumerAffairs decision guide

Live agent
LG Air Conditioners
Read 147 Reviews

LG sells portable, window and wall air conditioners to homeowners. They also sell accessories such as remote controls and 24-hour timers to improve your air conditioner's accessibility and performance.

Chat with a ConsumerAffairs decision guide

Live agent
HVAC questions
Is the unit quiet during operation?
Most new HVAC units run quietly so they don't disturb people who are inside the building. Some window unit air conditioners and space heaters are noisier. It's best if you can see a demonstration of a unit before purchasing to determine how quiet or loud it is.
Sealed combustion chambers: Heaters and furnaces either have an open or sealed combustion chamber where the actual burners are located. Sealing the combustion chambers reduces noise coming from the furnace, so if you're looking for a quiet furnace, be sure the combustion chambers are sealed.
Compressor sound blankets: Sound blankets insulate an HVAC system or air conditioner by absorbing sound waves. Many units come with sound blankets, and they can also be added to noisy units to deaden the noise created by air conditioner compressors.
Outdoor units placed far from windows: Installing the compressor and other outdoor parts far from windows reduces noise that can disturb building occupants. Talk to your installer about your options.
Is the unit energy efficient?
Energy efficiency refers to whether a unit's output makes good, efficient use of the electricity or other power source it needs to operate. Both federal guidelines and individual design help HVAC units, air conditioners and heaters save energy.
High energy efficiency ratio: Heating and air conditioning units are required to include information on their Energy Efficiency Ratio (EER). This is a ratio of the systems output (measured in British thermal units, or BTUs) to the energy input it needs to operate (measured in watts). This ratio tells you how efficiently the system uses energy; the higher the number, the more efficient the unit.
Built to federal standards: Since air conditioners are one of the worst environmental offenders, federal guidelines in the United States require air conditioners to have an efficiency rating of at least 13-SEER. This means they provide a specific amount of air conditioning for each unit of energy used. For a more efficient and cost-effective machine, look for an even higher SEER rating.
Financial savings: Not only will having an efficient machine use less energy and meet federal and local guidelines, but energy efficiency also means cost savings to you. The energy savings generally translate into lower electricity bills, plus some states offer tax rebates for people who purchase new energy efficient systems and household appliances.
Does the unit hold a constant temperature?
HVAC units, air conditioners and heaters help keep indoor temperatures stable and consistent so users feel more comfortable. But some units can hold a consistent temperature, while others create fluctuating temperatures in your home or office.
Heating and cooling capacity: Most HVAC units are designed to keep rooms at constant temperatures for optimal comfort. However, even if it is brand new and working properly, whether or not an HVAC system, heater or air conditioner can actually maintain that temperature depends on the temperature and humidity in your region. In very hot regions, you will need an HVAC or air conditioner with a high tonnage (a measure of air conditioning capacity). Space heaters and other types of room heaters may also be less effective in severely cold regions, and you may need to purchase more than one per room. Be careful to never plug more than one heater into the same outlet, which can overload the outlet and cause a fire.
Adjustable ducts: Most HVAC systems allow users to adjust ducts to control temperature in different rooms. This means you can keep bedrooms or living areas cooler than less frequently used rooms, conserving energy and saving money on your electric bill.
Return air diffusion: Some HVAC systems are set up so as much air is circulated into the room as is circulated out, thus keeping temperature constant and air clean. Air circulation increases the ability of the unit to hold steady temperatures throughout your home or building.
Is the equipment compliant with safety standards?
There are a lot of health and environmental risks associated with the chemicals and equipment in heating and cooling systems. Federal and state governments issue safety standards to ensure that heating and cooling equipment works correctly and safely.
Environmental safety standards: HVAC units, air conditioners and heaters must comply with environmental codes for energy efficiency, clean air and more. It can be hard to know if a given unit meets these standards, but generally major manufacturers in the United States all meet these standards (or else they would not be able to pass inspections and market their products). To be sure, you can look for the Energy Star certification on any heating or air conditioning equipment (as well as many other home appliances), which indicates that the unit has met or exceeded efficiency standards.
Environmentally-friendly refrigerants: Air conditioners can be dangerous to the environment because of the chemicals in their refrigerants. Previously, most units used a refrigerant called R-22, but most manufacturers are phasing out production of these units because this chemical can be dangerous. Instead, look for a unit that uses R-410A, which is chlorine-free and safer for your family and the environment.
Ventilation standards: HVAC units must provide appropriate ventilation to lower the risk of respiratory infections and complications. The American Society of Heating and Air-Conditioning Engineers (ASHAE) sets the standards for ventilation, which are updated every few years; check to see that your installer is ASHAE-certified, which indicates that they follow the guidelines set by ASHAE.
Is the unit indoors or outdoors?
While heaters and furnaces are usually located inside, HVAC systems and air conditioners can contain both an indoor and outdoor unit for compressing and circulating air appropriately. If you have no outdoor space or prefer an indoor-only unit, your options will be more limited.
Outdoor compression units: Many HVAC units come with an outdoor compressor that can be placed at a distance from the building to eliminate noise and improve air quality. This helps to ensure fresh air flow to the dwelling or building.
Ducts and vents: Complete HVAC systems typically feature an entire system of ducts throughout a home's attic or basement area. These ducts connect to vents in every room, allowing warm and cool air to circulate in and out. If your home or building is not equipped with a ventilation system, you can have one installed, but the process is expensive. If you can't afford or don't want to install a ventilation system, you will need to rely on window air conditioning units, fans, space heaters and other similar solutions.
Furnace location: Many homes in cold regions or areas that experience a cold winter and that do not have a HVAC system often have a furnace instead, which is connected to a duct system to warm the home. Furnaces can be located in any indoor closet but generally should be inaccessible to pets and children, especially if the heating elements are exposed. Many people opt to put the furnace in the garage area. If there is no closet in your garage to house the furnace, consider having one built.
Who will work on the units?
Depending on what type of HVAC or individual heating and cooling units you have installed in your home, you may need to work with various specialists. Be sure there are installers or service people available in your area.
Commercial contractors: Commercial contractors help install and repair HVAC systems in commercial buildings. This type of contractor often has specialized knowledge of industry-specific health and safety issues and concerns.
Repair specialists: Repair specialists usually focus on the HVAC system as a whole or on individual units like the furnace, air conditioner or fireplace. They keep the heating or cooling system in good working order, perform inspections and complete repairs.
HVAC installers: Installers have specific skill sets related to installing new systems or units in homes and offices. They may or may not also repair systems and units.
Types of heating and cooling systems
HVAC systems

Regulate air temperature and air quality
Options for residences and businesses
Can have humidifiers added on
Large buildings may need multiple units
Ductless HVAC systems

More affordable than entire HVAC systems
Exceedingly energy-efficient
Quick and easy to install
Zoned options available
Portable heat cool units

Standalone units
Operate by electrical outlet or battery
Easy to move from room to room
Most affordable option
Who are the best HVAC companies near me?
Local companies can provide the assistance you need quickly. We compared HVAC companies across the U.S. to help you find trusted HVAC contractors in your city.
Heating and cooling systems FAQ
How do I choose an HVAC system?

There are a few steps to take when choosing an HVAC system:

Talk to your home's architect or designer to receive the name of a recommended HVAC contractor.
Be sure to choose an HVAC unit that can be serviced by local companies.
Choose the right-sized HVAC system. If you purchase an oversized unit with too much heating capacity, you run the risk of decreased efficiency.
Rather than cutting costs with a cheaper system, try to buy a simpler system. You can save money and keep the quality high with a system that may not have extra and unnecessary functions.

How many square feet will a 3-ton AC cool?

Generally speaking, a residential AC system can cool 400 square feet per ton of capacity. So a 3-ton AC unit can cool roughly 1,200 square feet of residential space. However, it's always best to discuss AC options with your contractor, as variables like the condition of your home's insulation affect a unit's efficiency.

How much should a 3-ton AC unit cost installed?

In general, installing a 3-ton AC unit costs between $3,758 and $7,271. However, this price varies based on several factors, including permit fees and the potential need to repair existing ducts.

How much does it cost to replace a furnace and air conditioner?

It typically costs between $2,000 and $5,000 to replace a furnace and between $5,000 and $12,500 to replace an air conditioner. However, if you add a furnace while replacing your air conditioner, you could save some money — possibly around $1,000 to $3,000.

Should I replace my furnace and air conditioner at the same time?

If you need to replace your AC and your furnace is more than a decade old, you may want to think about replacing both at the same time. In these cases, you could save around $1,000 to $3,000. Replacing your furnace doesn't make much sense if it is functioning well and less than 10 years old.

What is meant by HVAC?

HVAC is an acronym for heating, ventilation and air conditioning. An HVAC system is what provides your home or business with heat and AC.

How much does AC repair cost?

Most homeowners pay an average of $300 for air conditioning repairs. Some common repairs and typical costs are:

Flushing a drain line: $75 - $250
Replacing a compressor: $1,900
Recharging the refrigerant: $250 - $750
Replacing the drain pans: $250 - $575
Repairing a refrigerant leak: $200 - $1,500

What are three methods of cooling a home?

The great ways to cool your home are:

Invest in an air conditioning system: This the best way to keep your home cool and usually increases your home's value.
Make sure your home is adequately insulated: From caulking to weatherstripping, a properly insulated home captures the lower temperature and keeps things cool.
Try out some drapes and blinds: Covering your windows with a set of curtains reflects the sun's heat and naturally reduces the temperature of your home.
Thank you, you have successfully subscribed to our newsletter!
HVAC company reviews

All Year Cooling installs, maintains and repairs air conditioning units in South Florida. Since 1973, it has performed more than 150,000 HVAC installations.
Read more about All Year Cooling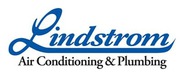 Lindstrom Air Conditioning & Plumbing is a home service and repair company in South Florida. In business since 1975, it offers a variety of HVAC services along with plumbing to keep your home running smoothly.
Read more about Lindstrom Air Conditioning & Plumbing

Founded in 1946, ACV Triangle Tube is a hot water heating equipment innovator, manufacturer and supplier. Headquartered in New Jersey, Triangle Tube works with residential, commercial and industrial clients to provide space heating, water heating and related HVAC supplies. It specializes in condensing boilers, heat exchangers, indirect fired water heaters and direct fired water heaters.
Read more about Triangle Tube

Founded in 1906 in Philadelphia, Pennsylvania, Lasko is now an international home air comfort company with manufacturing faciliities in Tennessee and Texas. Lasko designs and builds air purifiers, fans, heaters, humidifiers and more. Its product innovation focuses on cooling, heating and cleaning the air in your home for optimal comfort and efficiency.
Read more about Lasko Heaters

Monessen is a brand of vent-free gas hearth products made by the Vermont Castings Group, a hearth and grill company that has been in business since 1975 and also includes Vermont Castings, Majestic and Ambient Technologies. Monessen specializes in gas fireplaces and stoves, hand-painted gas logs and outdoor patio fireplaces.
Read more about Monessen Hearth Systems

EdenPURE is an Ohio-based innovator and manufacturer of home air care products. A division of Suarez Corporation Industries, EdenPURE specializes in air purifiers and portable space heaters.
Read more about EdenPURE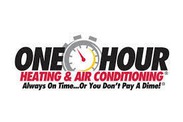 Based in Pennsylvania, One Hour Heating and Air Conditioning offers heating and air conditioning installation and repair services throughout Lancaster, York, Daupin, Cumberland, Berks, Chester, Delaware and Montgomery Counties. For repairs, installation and maintenance, One Hour Heating & Air Conditioning offers quick response times, with 24/7 service available. The company provides both an on-time guarantee and a satisfaction guarantee for its services.
Read more about One Hour Heating & Air Conditioning

Nortek Global HVAC, formerly Nordyne LLC, is an HVAC manufacturer specializing in both residential and commercial air quality systems. Nortek provides heating and cooling systems for contractors and distributors who install the systems in consumer homes and businesses.
Read more about Nortek Global HVAC

Samsung was founded in Korea in 1938 as an export company. In 1970, it began production on its first television set and now is an industry leader in high-tech electronics and home appliances. Samsung offers a wide range of home and commercial air conditioners and HVAC systems, sold through authorized dealers and installers in various places worldwide.
Read more about Samsung Air Conditioners

Founded in 1910, Hitachi is a Japanese technological innovator specializing in information, telecommunications, electronic systems and more. Among its many product offerings, it has a Smart Life & Ecofriendly Systems unit that manufactures high-tech air conditioning units that are available in some countries, primarily India. It also manufacturers HVAC systems for large industrial corporations.
Read more about Hitachi Air Conditioner

For over 100 years, Whirlpool has been an industry leader in home appliances. Among many other product offerings, Whirlpool manufactures window unit air conditioners for home and business use. These are available to purchase at select retailers and from certified installers nationwide.
Read more about Whirlpool Air Conditioners

Honeywell is a global leader in technologically-driven solutions for homes. Among many other offerings, Honeywell innovates and manufactures several heater units for homes, offices and other small spaces. These heaters are available for purchase from select retailers nationwide.
Read more about Honeywell Heaters

In business for over 28 years, Cobalt Heating and Cooling offers residential HVAC installation and repair services. They serve the San Jose, California area and pride themselves on old fashioned customer service and reliability.
Wide variety of services: Consumers can get repairs on most parts of their HVAC system, including duct repair and unit repair. Cobalt also offers air conditioner installation, replacement, repair and maintenance; heating system installation, maintenance and repair; furnace installation and repair; and duct repair and replacement.
All systems are Energy Star rated: The Energy Star rating was set by the federal government to indicate that an appliance uses energy efficiently. Consumers can cut their energy bills by up to 30 percent and make an impact on the environment by using an Energy Star system for home heating or cooling needs.
Can install units in office buildings: Although Cobalt is mainly a residential service, it offers installation in offices and office buildings.
Offers maintenance services: Maintenance can help HVAC units operate smoothly with no interruptions in service as well as prevent breakdowns. Cobalt offers this service as well as specific repair services.
Flexible payment options: Consumers can pay using cash, check or a variety of credit cards, making it easy to pay for HVAC services.

Gary Munson Heating & A/C Services has offered HVAC and other air conditioning services to Orlando customers since 1978. It offers a locally owned business to meet customers' air conditioning and heating needs.
Preventative maintenance package: Customers can subscribe to a preventative maintenance to get a check up on their HVAC twice a year.
Offers both residential and commercial services: Gary Munson services large HVAC systems as well as smaller units. No matter what type of heating or air conditioning services consumers need, they are likely to be able to get them met here.
Helpful tips for maintenance and efficiency: Users can get tips on how to get the most out of their HVAC system on the company's website.
Offers in-home analysis: Munson can visit users' homes and provide suggestions about what type of system to get to meet financial and comfort needs.
Can install ductless Mitsubishi system: Munson is a Mitsubishi contractor and can install a ductless system that may better meet efficiency goals.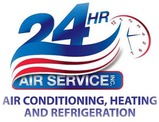 With over 38 years of experience, 24 Hour Air Service provides HVAC installation and repair services. They have five locations in Florida and one each in Houston, Texas and Atlanta, Georgia. Technicians are available 24 hours a day, seven days a week to service air conditioning, heating, refrigeration, freezers, ice machines, display cases and more for residential, industrial and commercial clients.
Offers preventative maintenance: Customers who want to prevent system problems before they start can sign up for regular preventative maintenance with 24 Hour Air Service.
Purchase products online: Unlike most regional repair companies, 24 Hour Air Service offers a selection of replacement parts and whole systems online. Customers with the know-how can make purchases and install or fix their system themselves.
Offers zoning: This company offers several HVAC systems, many of which feature zoning technology. This means customers can program their system to different temperatures in different areas of the house.
Dehumidifier for extra comfort in humid weather: In Florida, humidity can make even the coolest house very uncomfortable. Dehumidification services help resolve this problem.
Quick financing decisions: Financing is available and customers can get a quick decision after submitting their application.

A Star Heat and Air Plumbing is a family-owned heating, air conditioning and plumbing service company. Headquartered in Garland, Texas, A Star serves customers throughout the Dallas, Collin and Denton county areas.
Owner interacts directly with customers: The owner often answers the phone and talks directly to customers about their concerns, making this business more community-oriented than many others.
Ability to order service online: Users can fill out a form online to request installation and repair services. A scheduler will contact you to confirm your service appointment.
Offers radiant barriers for attic space: This product helps stop air from escaping from the house through the attic. Radiant barriers improve insulation and can lower your heating and cooling costs.
Guarantees temperature consistency: Customers are entitled to free service if the temperature in one room differs significantly from other rooms while running an HVAC system installed by A Star.
Offers duct cleaning services: A Star offers duct cleaning services for your air conditioning system. Duct cleaning can help improve efficiency and saves money in the long run.

Applewood Plumbing Heating & Electric has been providing services in the Denver and Boulder areas since 1975. They offer plumbing, heating, electrical, air conditioning and rooter services. More than 60 percent of their customers are people who have used their services before.
Service 7 days a week: Problems with your home heating or air conditioning can happen anytime. There's no extra charge for weekend or holiday service from Applewood.
Technicians are background checked: Users can feel safe allowing technicians into their homes, as they are thoroughly vetted. Applewood conducts thorough background tests and drug screening on all of its employees.
Replaces outdated units: Applewood offers a selection of energy-efficient units. Customers can save money on electricity bills by purchasing HVAC systems or upgrading their existing units.
Access coupons online: Customers can save money on repairs and installation by taking advantage of online coupons. Check the website for the latest deals.
Offers online videos and news: Customers can get news and information about HVAC systems on Applewood's website.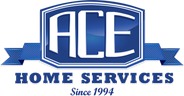 Ace Home Services, formerly Diamondback Air, offers air conditioning, heating and plumbing services for residential and commercial customers in the Phoenix, Arizona area. Established in 1994, Ace offers same day air conditioning services with no hidden fees.
Available services: Ace Home Services offers many services including air conditioner installation and repair, indoor air quality services, blow in insulation, duct cleaning, heating equipment installation and repair and more.
Online scheduling: Consumers can schedule repairs and maintenance online, which is often more convenient than calling in an appointment request.
24 hour availability: Ace Home Services is available anytime for emergency service. You can call or email 24 hours a day, seven days a week.
Focus on safety: Ace Home Services is concerned with carbon monoxide leaks and other safety issues when examining or working with HVAC units. They follow all the latest safety protocols and comply with all laws and regulations.
Online coupons: Ace Home Services regularly updates its website with promotions, coupons and discounts to help you save money on maintenance and repairs.
Compare Top Heating and Cooling Companies

Lindstrom Air Conditioning & Plumbing
Read 26 Reviews

With an A+ certification from the Better Business Bureau, Lindstrom Air Conditioning & Plumbing has a history of excellent customer service. It offers a 10 percent discount for service calls that are scheduled online.

Chat with a ConsumerAffairs decision guide

Live agent
Nortek Global HVAC
Read 183 Reviews

Nortek Global HVAC, formerly Nordyne, has been a heating and cooling manufacturer for over 95 years. Headquartered in Rhode Island, Nortek manufactures several major brands of HVAC systems for contractors and distributors.

Chat with a ConsumerAffairs decision guide

Live agent
Triangle Tube
Read 60 Reviews

Triangle Tube is a New Jersey-based hot water heating equipment manufacturer and supplier. It specializes in hot water heaters, condensing boilers and heat exchangers for consumers, distributors and installers.

Chat with a ConsumerAffairs decision guide

Live agent
One Hour Heating & Air Conditioning
Read 84 Reviews

One Hour Heating & Air Conditioning is a repair and installation company based in Pennsylvania. Servicing several counties, this company specializes in HVAC service, installation, tune-ups and repairs.

Chat with a ConsumerAffairs decision guide

Live agent
Samsung Air Conditioners
Read 39 Reviews

Samsung is a world leader in consumer electronics and appliances. It offers a wide range of products, including home and commercial HVAC systems and air conditioners. Its products are efficient and technologically advanced.

Chat with a ConsumerAffairs decision guide

Live agent
Whirlpool Air Conditioners
Read 27 Reviews

Whirlpool is an industry leader in home appliances. Whirlpool manufactures window unit air conditioners for home and business use. These are available to purchase at select retailers and from certified installers nationwide.

Chat with a ConsumerAffairs decision guide

Live agent
Lasko Heaters
Read 42 Reviews

Lasko Heaters is a Philadelphia-based home air comfort company. It manufactures air purifiers, heaters, humidifiers, fans and more. Its products are available to purchase at stores nationwide.

Chat with a ConsumerAffairs decision guide

Live agent
EdenPURE
Read 294 Reviews

EdenPURE is a manufacturer of home health products, specializing in portable heaters and air purifiers. Products are available to purchase on EdenPURE's website or at select home improvement stores.

Chat with a ConsumerAffairs decision guide

Live agent
Honeywell Heaters
Read 68 Reviews

Honeywell is a Fortune 100 company and leader in home technology. It offers a selection of heaters for homes, including tower, fan forced, digital, radiator and energy-smart cool touch options, sold at retailers nationwide.

Chat with a ConsumerAffairs decision guide

Live agent
Monessen Hearth Systems
Read 19 Reviews

Monessen is a brand of hearth products made by the Vermont Castings Group, a hearth and grill company based in Bethel, Vermont. Monessen specializes in gas stoves and fireplaces and hand-painted gas logs.

Chat with a ConsumerAffairs decision guide

Live agent
24 Hour Air Service
Read Author Review

Based in Florida and with locations in Georgia and Texas, 24 Hour Air Service offers heating, air conditioning and commercial refrigeration service. The company often has specials posted on its website.

Chat with a ConsumerAffairs decision guide

Live agent
A Star Heat and Air Plumbing
Read Author Review

A Star Heat and Air Plumbing has been in business since 1996, offering reliable service for heating, air conditioning and plumbing needs. It offers same-day service and free estimates, including quotes on new units.

Chat with a ConsumerAffairs decision guide

Live agent
Ace Home Services
Read Author Review

Ace Home Services is a Phoenix, Arizona service company that specializes in air conditioning, heating and plumbing. The company offers same day service for most issues and convenient online scheduling.

Chat with a ConsumerAffairs decision guide

Live agent
Applewood Heating & Electric
Read Author Review

Applewood Plumbing Heating & Electric has been in business for more than 40 years, offering Denver and Boulder dependable HVAC service with quick response times. It's open seven days a week with extended service hours.

Chat with a ConsumerAffairs decision guide

Live agent
Cobalt Heating and Cooling
Read Author Review

Cobalt Heating and Cooling has been in business for nearly three decades. It offers up-front pricing on its services and products, and a technician will come to your home or business for a free quote on installation.

Chat with a ConsumerAffairs decision guide

Live agent
Gary Munson Heating and A/C
Read Author Review

Serving the greater Orlando area since 1978, Gary Munson Heating and A/C Services has a dependable reputation with its customers. The company offers 24/7 emergency service and free quotes via website or telephone.

Chat with a ConsumerAffairs decision guide

Live agent
Disclaimer
Information in this guide is general in nature and is intended for informational purposes only; it is not legal, health, investment or tax advice. ConsumerAffairs.com makes no representation as to the accuracy of the information provided and assumes no liability for any damages or loss arising from its use.
Heating, ventilating and air conditioning (HVAC) systems provide homes and office buildings with clean, temperature-controlled air. Use our guide to research the best heating and cooling system company for you. If you don't need an entire HVAC system, look for individual heating, cooling and air quality units. Price, size and efficiency set brands apart from each other.
You're signed up
We'll start sending you the news you need delivered straight to you. We value your privacy. Unsubscribe easily.