Best Heating and Air Conditioning Repair in Los Angeles
Los Angeles' blazing hot summers, cool winters and high pollen levels make it essential to have a working HVAC system. There are a few things to look for when choosing an HVAC service and repair company. The company's experience, whether its technicians are certified by NATE and what past customers think.

There are many factors to consider when choosing, installing and maintaining an HVAC unit in Los Angeles. You should find a trustworthy, reputable company that helps identify your needs and keep your system maintained and working efficiently in all seasons.
Tips for HVAC repair Los Angeles
Heater repair Los Angeles tips for the cold 
Not many people consider a functioning heater a necessity in Los Angeles, but it's not unusual for temperatures to drop into the low-to-mid-40s in December and January. To keep your heating unit in top shape, be sure to speak with your HVAC specialist about filter replacements every three months. The company you choose to provide your servicing may offer an HVAC Filter Change Service program, where a professional will automatically change the filter, sometimes for as little as $12. This service not only keeps you away from actually doing the dirty work yourself but removes the stress of remembering to change the filter yourself. 
It's also crucial to check all vents for obstructions and make sure your thermostat is programmed correctly. To increase your home's energy efficiency, discuss with your HVAC provider about how and where to install insulation around all windows and doors to create a weather-tight seal.
Energy efficient tips for air conditioning in Los Angeles
Everyone knows about the dreaded Los Angeles heat. Proper air conditioning maintenance is the first step to combating the Southern California summer. Make sure to contact your AC service professional for information on filter changing services. Every month, a professional will swap out your filter and make sure the AC drain line is clean and free from obstructions. You should also discuss upgrading your thermostat, which can help you control your home's temperature more efficiently.
Prepare for the spring and Los Angeles heat
The dry air and frequent algal blooms are a spring hazard in Los Angeles. Make sure your HVAC service professional has cleared your unit's drainage hole, and don't forget to turn on the unit's humidifier if available. Also, make sure all windows and doors are properly sealed to help your HVAC unit operate more efficiently.
Los Angeles HVAC FAQ
What maintenance does a Los Angeles air conditioner need?

A Los Angeles air conditioner needs regular maintenance for its filters, fins and coils, especially in the summer months. AC coils collect dirt over time, and fins are easily bent. Don't be afraid to discuss these issues with your professional HVAC technician. Also, make sure to have them check for leaks that can decrease the AC's efficiency, eventually leading to failure.

How often should you change the air filters in Los Angeles?

This depends on the time of year. During the summer months, the filters should be changed monthly — especially if you smoke or have indoor pets. During cooler seasons, every three months is acceptable.

Are LA HVAC service plans worth it?

For many people, yes. A service plan gives you discounts on maintenance and service. Regular tune-ups help prevent HVAC failures, increase efficiency and keep your system working in top condition.

How much do HVAC service plans cost in Los Angeles?

HVAC service plans in Los Angeles cost between $150 and $500, annually.

What should I look for when buying a new HVAC system?

Be sure the size of the unit is appropriate for your home. If the unit is too small, it won't provide sufficient heating and cooling, and buying a unit that's too large adds unnecessary costs to the installation.

Check user reviews to see if other Los Angeles residents are satisfied with their unit, and see how common the unit is and whether it's popular with HVAC technicians. Also, don't be afraid to get multiple quotes plus AC information from several HVAC companies. This will give you a good idea of what to expect and budget accordingly.

How much does HVAC cleaning cost in LA?

HVAC cleaning costs range between $300 and $1,000, depending on how thoroughly the company cleans the system.

What are the types of HVAC systems?

The four primary main types of HVAC systems are split systems, hybrid systems, duct-free systems and packaged heating and air systems.

Split systems have separate heating and cooling units.
Hybrid systems use a hybrid electric heating system to reduce utility bills.
Duct-free systems use individual units for each room, which gives homeowners the ability to personalize temperatures.
Packaged heating and air systems place the heating and cooling units in the same area, which helps conserve space inside your home.

How much does it cost to install an HVAC system in LA?

HVAC installation typically costs between $4,000 and $12,000. The type of the unit and the size of the home determines total cost.

How long do HVAC units last?

Most HVAC systems last an average of 15 - 25 years.
Thank you, you have successfully subscribed to our newsletter!
Los Angeles HVAC company information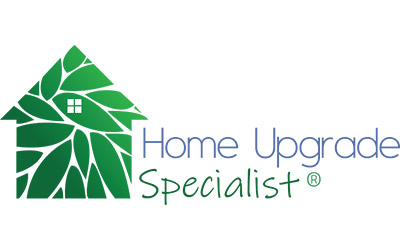 Home Upgrades Specialist provides HVAC installation and total home renovation services. These services include installing solar energy systems and insulation. The company uses safe and eco-friendly products and techniques.
Hours: M - F: 9am - 6pm
Phone number: (833) 446-6387
Address: 733 N. La Brea Ave., Ste. 200, Los Angeles, CA 90038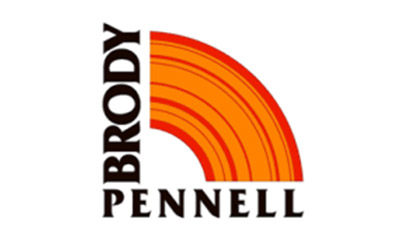 Brody Pennell has been repairing and installing air conditioning systems in the Los Angeles area for more than 70 years, making it one of the longest continuously operating HVAC companies in the city. The company uses a flat-rate pricing system instead of an hourly rate, and its employees go over the cost analysis with the customer before starting any work.
Hours: Available 24/7
Phone number: (310) 896-4911
Address: 2718 S. Robertson Blvd., Los Angeles, CA 90034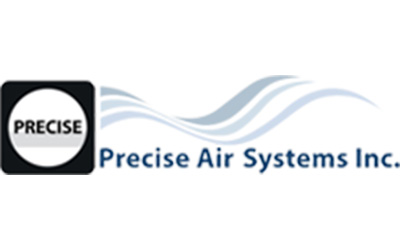 Precise Air Systems provides HVAC and solar power services. The company treats each project with the utmost care, no matter the size or budget. Precise Air Systems only employs top technicians and ensures that employees are trained to work on the latest technologies.
Hours: M - F: 8am - 5pm
Phone number: (818) 646-9757
Address: 5467 W. San Fernando Road, Los Angeles, CA 90039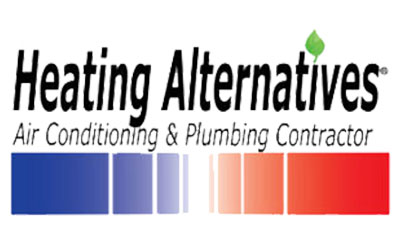 Heating Alternatives specializes in retrofitting historic homes and modernizing HVAC systems. The company also provides commercial HVAC systems. Heating Alternatives is fully licensed, bonded and insured to meet all city and state requirements.
Hours: M - F: 8am - 5pm
Phone numbers: (323) 450-7774
Address: 3711 Arlington Ave., Los Angeles, CA 90018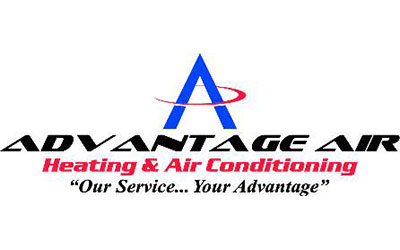 Advantage Air specializes in providing a range of heating, ventilation and air conditioning services to residential homes in the Los Angeles area. The company guarantees the lowest price on installation and products and offers senior and military discounts. Advantage Air also pays customers a $100 inconvenience fee if services are not completed within 48 hours.
Hours: M - F: 8am - 5pm
Phone number: (800) 709-7297
Address: 6285 E. Spring St., Ste. 503, Long Beach, CA 90808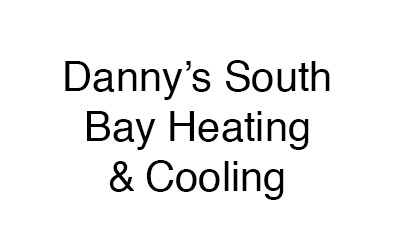 Danny's South Bay Heating and Cooling has served the South California area for more than 27 years. The company's specialty services include energy management and HVAC maintenance.
Hours: M - F: 8am - 4:30pm
Phone number: (310) 835-3300
Address: 3300 E. 59th St., Long Beach, CA 90805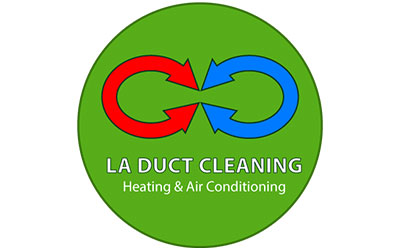 LA Duct Cleaning provides eco-friendly commercial, residential and industrial air duct cleaning and HVAC services in the Los Angeles area. The company has an extensive list of licenses and certifications and more than 20 years of experience.
Hours: M - F: 8am - 8pm; Sat: 8am - 4pm; Sun: 10am - 1pm
Phone number: (800) 613-9145
Address: 644 N. Fuller Ave., Ste. 229, Los Angeles, CA 90036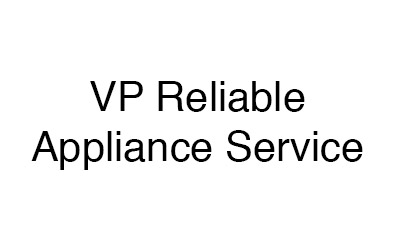 VP Reliable Appliance Service is a two-time award-winning HVAC repair, restoration and service company. The family-owned and -operated company specializes in HVAC installations.
Hours: M-F: 8am - 7pm; Sat: 8am - 5pm; Sun: 8am - 1pm
Phone number: (818) 430-936
Address: 934 E. Angeleno Ave., Burbank, CA 91501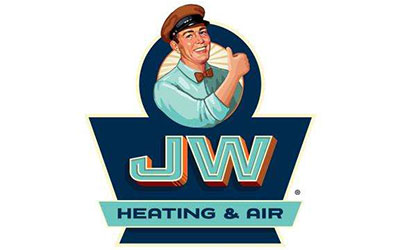 JW Heating and Air delivers expert, high-quality heating and cooling services to customers in the greater Los Angeles area. The company has more than 30 years of industry experience and takes pride in providing top-of-the-line professional services.
Hours: M - F: 7am - 7pm; Sat: 9am - 1pm
Phone number: (310) 988-2207
Address: 313 W. 31st St., Los Angeles, CA 90007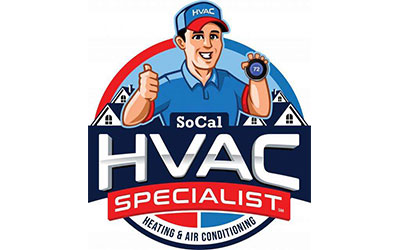 SoCal HVAC Specialist Heating and Air Conditioning focuses on residential HVAC services. The company has won the Reliable Top Contractor Award and maintained an A+ rating with the Better Business Bureau for 14 years. SoCal HVAC Specialist Heating and Air Conditioning goes above and beyond to provide timely, quality service when you need it.
Hours: M - F: 7am - 7pm
Phone number: (323) 308-5670
Address: 4200 Via Marisol, Unit 624, Los Angeles, CA 90042
You're signed up
We'll start sending you the news you need delivered straight to you. We value your privacy. Unsubscribe easily.
Comparing
×