Carrier Heating & Cooling
Consumer Complaints and Reviews

Since our Carrier air conditioner was installed in 2013 we have had to have the coolant replaced in it every year. We are told we most likely have a small leak but that these leaks are very difficult to find. Almost $300 again this year. If I want to pay to have them find the leak and then flush the system and replace the coolant the cost will be another $1000. Sorry to say we are very disappointed with this expensive purchase with which we have no recourse.

I am a Mechanical Contractor in Detroit area. I have installed many Infinity Systems (We stopped selling them in 2012 because of all of the problems!). My own house I built in 2009 has three systems, has had 5 compressors replaced, 4 contractors, 3 controls and one complete condensing unit in 2015 which now does not work and my house is 81 degrees! INFINITY means as long as you have it you will have aggravation. It is junk. I live right on Long Lake Rd in Bloomfield Hills and on June 26th I will remove all Infinity equipment and replace with Trane. I will put all three furnaces and condensing units on the main road with a 12 foot banner which reads, "This is the kind of junk to expect of Infinity equipment." Come by and check it out ** just east of Telegraph!!!

We had just purchased a brand new Carrier Upright Inverter air conditioner which we had installed by accredited personnel of Carrier. The very next day of installation, the aircon would reflect ERROR every time we attempt to put on the unit. We reported this defect but they give us many excuses, wasting our time and just raising our blood pressure. We just paid P100,000 for the unit, and on its first week, we have to try putting it on 3-4 times before the unit actually turns on!! It's been a little over a month, and the people of Carrier and the Abenson Appliance store where we purchased the unit, simply gives us the run-around!!! Where do consumers go for HELP!!!

Had new Carrier air conditioner installed by Bloomington Heat and Air 7 years ago. Last year A/C failed and a hard start was added. A/C failed this week and I was informed compressor was bad. Good news, compressor covered by warranty... BAD news... labor and install is $1000. Nice. My old unit lasted 30 years. Nice progress.

Just closing in on 3 yrs after install already failing. $6000.00 for a piece of crap. United Technologies should be ashamed to even allow their customers to pay their hard earned money for defective equipment and that know what they are selling.
How do I know I can trust these reviews about Carrier Heating & Cooling?
791,967 reviews on ConsumerAffairs are verified.
We require contact information to ensure our reviewers are real.
We use intelligent software that helps us maintain the integrity of reviews.
Our moderators read all reviews to verify quality and helpfulness.
For more information about reviews on ConsumerAffairs.com please visit our FAQ.

My Carrier air conditioning unit is less than 12 years old. The compressor has failed and seized. I understand the industry average should be 15 to 20 years or more of life. I paid a premium for my Carrier unit when I bought it. I contacted Carrier and they said it was out of warranty and basically it's my hard luck. Based on my experience if you want an air conditioner to last longer than 11 years 10 months, don't buy a Carrier unit. I live in Chicago. I wonder how long this unit would have lasted in Texas.

I built a new home which we moved into in 2014. The only equipment which has failed has been my Carrier gas furnace and outside a/c unit. I have had the coil in the furnace replaced, the blower motor replaced, a leak repaired on the outside unit and once again I am without air conditioning waiting on a service call which will take 3 days. My units carry a 5 year warranty (parts only, labor was for one year I believe) which could have been extended to 10 if my units were registered (for marketing purposes I was told) within 90 days of closing on my home. With the mountain of paperwork/moving/dealing with banks/contractor I missed this deadline. I cannot say they, I wasn't handled a piece of paper at some time telling me to do so. Even though I am still in the initial warranty period, and Carrier could obtain my data for marketing purposes, they will not extend my warranty for the additional 5 years.
That being said this equipment should not have failed so many times in such a short period of time. I have had no issues with any of the other appliances in my home, only my Carrier equipment. They treat their warranty like rebate cards. They know most people won't register their equipment so they can get out of the additional years of warranty. I only found out about this from a different Carrier dealer who will now be servicing my equipment. Buy something else. The equipment I have is unreliable and thus far I have not been impressed with their service. I did not have a choice as my builder had the equipment installed, when it is replaced I will stay away from Carrier.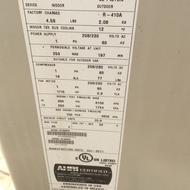 After 5 years my Payne heat pump unit is almost completely rusted away. Even though there is a 10-year warranty "rust" is not covered by them. Payne customer service said they couldn't help me but I could call their parent company who owns Payne, Carrier, and Bryant. Of course United Technologies ignored all attempts to contact them and obviously it is the protocol for these hvac manufactures to have someone call the corporate office because they know there will be no response. Bad product. Bad customer service.

The unit has had to be fixed twice a year. I bought the unit 2010. The first year I had to replace the blower fan motor then the control board. Second year the compressor quit then it had a leak. Same thing every year one thing or another. I will replace it this year but not with another carrier unit. A big fan would be better.

Carrier Comfort 80 gas furnace blower motor & cage failure- The blower motor and blower squirrel cage have both recently failed on this 9-year-old unit. Preventive maintenance twice yearly has been consistently scheduled. Warranty was for 5 years for all parts except heat exchanger (10 years). Cost to replace both of these items was $960 less my 15% discount for being a "preferred customer". VERY HIGH PRICES! The tech volunteered that Carrier's prices on replacement parts is high. I found the same parts on other HVAC supplier websites for much less - I was initially not comfortable with handling the parts change out, but now seeing how it was done, could probably have done it myself & saved a bunch of $.
I contacted Carrier, but got no response from them. Had asked for some $ warranty assistance since these parts failed prior to 10 years of service - my tech said that after 2010, Carrier increased their warranty to 10 years on other parts. This is the first time I have had any blower failures on a furnace earlier than 20 years of service. Apparently they just don't "make 'em like they used to" and Carrier doesn't really care about their residential consumer customers either. I won't be replacing any of this equipment (when the time comes) with Carrier!

I purchased from CARRIER a 3 ton, 2 speed heat pump and Infinity 2 stage, variable speed gas furnace in May 2005. In 2012 I had to replace the capacitor and compressor. The compressor was under warranty, but still cost me $568. In September 2016 I had to replace the evaporator coil to the tune of $975. Now I am told that the compressor needs to be replaced. The compressor is less than 5 years old! I called Carrier to voice my concerns and was transferred to the next level of customer service. Stephanie #** was rude. DO NOT BUY CARRIER PRODUCTS!

I purchased two Carrier Infinity units (one lower, one upper), 2008, 2009 and have both units serviced in the spring and fall. My lower unit send a code (system failure), contact technician. I contacted the dealer and dealer came out the next day to investigate the code. The dealer reported that the compressor needed to be replaced. My agreement was 10 year warranty on compressor. The dealer offered to replace the compressor for $400 labor as labor was not included in warranty agreement.
The dealer stated that Carrier was offering some special financial incentives for the compressor issues. The dealer offered a new 18 SEER five-speed unit installed with new thermostat controller for $2000.00, labor included. Although I am disappointed with the compressor failure after 8 years, the financial assistance offered by Carrier was appreciated. My original Trane unit had to be replaced after 12 years with the Carrier Infinity Series. The original Infinity cost was $10,000. I will ask about the upper unit before lower unit is installed. I purchased an Amana unit for rental house and obtained a lifetime warranty on compressor and heat exchanger for $450, and labor was included. Amana offers a far better warranty agreement.

The heat pump function on our 1 and 1/2 year old Carrier unit is not functioning properly. What happens is that when a steady temperature of 68 degrees is set, the unit buzzes and then fails to come on. Then it buzzes again and fails to come on. Then buzzes again and fails to come on. (Repeated on purpose.) Had the installation company come out yesterday morning and they found nothing wrong. The "board" was not fried. They tested all "terminals" and said they were okay. Paid $80 for the visit that did nothing. Like to wake up every minute or so as your heat pump fails? Buy a Carrier unit!

When we needed to replace our AC unit we were advised by Lindstrom AC & Plumbing that the Carrier unit (Puron 4 Ton Air Condtioner) was the best and most advance unit for our house. In the 6 years we have the unit we have at least 4 service call per year for things going bad. They have replaced the Compressor after only 3 years, the fan motor, the thermostat, the control board, the micro cap & the contactor switch 2 times. Our old unit was 14 years old and in all that time had only 2 service repairs. Lindstrom is a great company to deal with and must be losing a ton of money for all these service calls. This week alone Lindstrom has been out 3 times as each time the unit gets working it breaks down again! The service techs tell us they have had a lot of issues with these units so maybe Carrier should step up and replace the unit!

New installation in new home May 2015. Top of the line heat pump (25VNA048). Coil froze up with massive ice buildup in cold snap December 2016. Faulty coil sensor so unit failed to go into defrost cycle. $232 for labor as out of the 1 year period. Guessing the part cost only a few dollars. Like other postings here I had no response from Carrier. Clearly they don't care. I would not use their products again. Anyone know where the parts are made?

I had the unfortunate experience of replacing two furnaces this year. One was a 12-year old Bryant and the other was a 7-year old Carrier. In both cases, the heat exchanger failed prematurely. In both cases, the technicians informed me that this is a known issue to Carrier with furnaces built between 2000 and 2012. In fact, they have been sued for this exact problem. In both cases, the part was under warranty; however, Carrier does not cover the cost of labor. Labor is the most expensive part! They also replace the exchanger with the same exact part that is known to fail! The cost of the labor and the other impacted parts cost half as much as a new furnace. In both cases, the technicians, which I trust, suggested that I not put any more money into the old furnace. The CO levels were through the roof, so they refused to turn the furnace back on due to safety concerns. Of course, the most recent happened during 3-degree weather in Minnesota.
I feel cheated by Carrier for leaving flawed furnaces in the market. I feel cheated by Carrier for only covering the part (heat exchanger) when labor alone for that item is $1300. I feel cheated by Carrier for conveniently only covering standard parts for 5 years when furnaces are expected to last 15 years. I feel cheated by Carrier/UTC because my new furnace had to either be a Bryant or Carrier brand because my house was frozen and I had no time to research other service providers and their offerings. No reason to call customer service with Carrier. They elevated the issue to "Level 2" support, which then told me to email their "Management Review Board". I sent that email 10 days ago with no response yet. I have to be one of their top customers this year after purchasing two furnaces and an AC. At least have some respect and send a response that you are reviewing the complaint!

I have several Carrier and Payne HVAC systems in several houses. I had 2 very simple technical questions regarding their thermostat. (Can the unit humidifier be set to greater than 45? and Where is the humidity sensor?) Called Customer Service looking for Tech Support line... no tech support line, they know nothing, suggested I call local "Carrier dealers," i.e. local contractors. I did, they had no idea why Carrier would refer me to them. They don't offer tech support (as they shouldn't). I called back Carrier, went to Level 2 customer service... same BS, unbelievable... no more Carrier products.

Purchased 2 model FB4CNF024 Carrier 2 ton heat pump 7/11/2014 and has had service checks by installer yearly. First blower motor out in 11/17/2015 replaced promptly under warranty. Second blower motor under warranty has just went out 11/23/2016 and told blower motor on back order til February 2017. This is on the same unit in the bedrooms. What is a senior citizen to do with severe neuropathy after brain surgery and very cold sensitive. If you use different motor voids warranty so must go without heat through winter. If I could give Carrier less than one star I would.

4 year old unit that breaks at least once a year. Broken compressor in year 1 covered under warranty and labor. Froze lines year 2 and leaked freon. No warranty and paid $300 labor. Year 3 blown capacitor, $150 labor. Year 4 broken coils in upstairs unit, labor cost $1000. No help from Carrier and audacity for support team to say "thank you for using Carrier" after displeasure relayed to them. You would be better off blowing into your house than getting a Carrier. Never again will I get a Carrier.

I have two top of the line Carrier Furnaces. Both have been serviced annually. Both crapped out requiring major repairs after 6 years. Both were sold with 10 year parts warranties as they were high-end models. Now however, Carrier refuses to honor the warranty - even for parts. They claim a legal technicality buried in tiny fine print. Customer service was not responsive in any way. Both for reliability reasons and because of their unwillingness to honor their warranty, I would join the chorus of voices suggesting to avoid Carrier.

I replaced 13 year old Trane units that performed flawlessly for two Carrier Inverter units top of the line for top efficiency with the promise of quiet and reliable and an overall install cost of 50K. In year two one unit's outdoor inverter caught fire and was backorder for nearly a month. While they paid for the part I had to pay $1200 of labor not covered and was without AC for a month. Then the second unit failed who was installed a year later with some freeze thermostat malfunction and a bill of 1400. Again labor not covered and a month delay on getting parts. So all the energy savings and huge investment barely pay for the repair bills.
Clearly Carrier does not stand behind its products and I would never buy their units again. Additionally seeing the pictures of how the unit was burned to a crisp was very troubling and when the dealer said it happens sometimes, I lost faith in Carrier. The people who invented air conditioning forgot that customers have choices. Our family will never buy Carrier again.

I purchased a brand new heat pump August of 2014. I live in an area where you don't need to use the heat pump but only a few days a year. In the winter I use a gas fireplace or the gas furnace. September of 2016 my heat pump was making a metal on metal sound so I had a hunch I was having a Freon leak. I called my service technician who confirmed via a nitrogen test that I had a Freon leak. This basically is a new unit since it doesn't get used very often. I called Carrier to see if they would help with labor charges as my brand new unit now is going to cost $1,500 to fix just in labor charges which includes the $507 charge to test for the freon leak plus another $105 to replace freon. They were less than sympathetic and fully stated they do not help with labor charges no matter the circumstance.
I will never use another Carrier product. I will never refer anybody to purchase I carry your product. I had faith in the company that installed it realizing they don't know the products that they get from the company from the distributor. I'm highly just satisfied with Carrier and I think it class action suit needs to be brought against them for POOR products.

Purchased unit 4-3-2014 for $10,000.00 plus additional $1,000.00 for UV installation. Parts needed replacement within the first 30 days of installation. Last part replaced was done on 9-22-2016 and it was a fan motor. The parts are covered by warranty but the $375.00 for labor for this most recent repair is not, nor is the $125.00 yearly "check up fee". I contacted Carrier and asked about the possibility of them having a "lemon policy" to get some relief. No luck, just boilerplate response. Never have I dealt with such a "big" name company that acted in such a slimy manner. I would never purchase anything with their name on it again and would strongly tell others to keep their money in their pockets and use someone else. For what I have spent, I could have purchased multiple local name units and not had the issues that I have and continue to have. Shame on you Carrier!

My Carrier unit installed about two years ago (summer 2014) and still under warranty, has performed poorly for most of the Spring 2016, starting in May and running through the summer. After several "diagnostic services" (paid for by me, out of pocket) - My Carrier-approved contractor/installer Air Professional Associates LLC (APA) informed me that they traced the poor performance to a faulty/leaking condenser in the original Carrier unit... AND Carrier told them that it will only replace the part, but will neither repair the unit to functioning performance nor pay for the labor required for APA to repair it.
The labor expense to install the new condenser is around $800 - between 10-20% of the original price paid for the unit. I have done research online – and have seen what appears to be a regular and consistent record of unhappy consumers with failing Carrier heat pump units. Based on what APA has told me about what Carrier's policy for warranty coverage will/won't reimburse, this arrangement suggests that Carrier is "outsourcing" its cost of poor quality to customers. For me to pay this amount to enjoy a functioning unit is not acceptable as a customer. This was a major expenditure for my home (approx $5000 installed), within two years of brand-new installation. I'm angry and upset about this.
I've logged in at the website (and received no response from Carrier). I then sent registered letters to Carrier (their response: they tell me that they're not going to make the unit functional). In the market, they appear to be competing on price - counting on getting their units installed without the quality to operate for an acceptable lifetime. As a homeowner - once the unit is installed - you are "stuck". There's an extensive pattern of failing Carrier heat pump units. If you have a choice - I'd recommend that you find another vendor. Carrier won't help you.

On October 24, 2014, I had a new Carrier air conditioner installed. Unfortunately, the product has not performed well and to our expectations. As of May, 2015 the unit was making an unusual loud noise, although the technician was not able to find anything wrong. In August, 2016 the unit was making a loud noise again. This time we also noticed water leaking and that the unit will successively go on and off. The technician determined that the unit's expansion valve was faulty. In August 2016 the repair was completed. While the parts were covered under the warranty, we incurred expenses for the labor in amount of $375.00. In addition to the expense incurred and the hindrance of not having AC in 100 degrees weather, we had to twice take time off from our jobs, once to have the unit inspected and a second time to have the repairs done, which took nearly 5 hours to complete. We were disappointed to say the least and find it unacceptable that a new unit that has been in use for less than 2 years, to have such issues.
To resolve the problem, we contacted Carrier and kindly requested a full reimbursement of the $375.00 cost we incurred. Per our online research, this issue has happened to other Carrier users and we deem this to be a flaw in the manufacturing of the system, and not normal wear and tear. The response back was that, while they are sorry for the inconvenience created by their system, they can't help us as they are not responsible for the labor cost we incurred! After we spent close to $7k on a new unit, I find it unacceptable to have to spend another $400 in the second year on repairs!

This unit is junk. After only 15 months the compressor went out. While they covered the part they refuse to cover the labor. The rep I spoke with said they will not pay labor cost. The rep was very short and matter of fact about this. It seems she's said this a few times before. After reading all the complaints I guess I didn't do my due diligence. If this blog will help one person not buy a Carrier then I've done good.

Extremely poor technical staff. Original install of system required 5 returns to home before calling in a Carrier rep to fix a brand new setup. Service techs never bring tools and diagnose by seat of pants WAGS (wild ass guesses). Avoid Graham heating or suffer the consequences. They are the worst. Carrier needs to drop them as a Dealer. It's hurting the brand.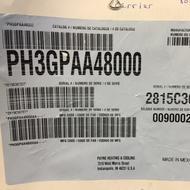 I installed a brand new 4 tons commercial unit on 9/29/15. The unit was installed by licensed technician. The unit was serving a one of my commercial tenants. In February 2016 the unit stopped cooling due to a defective valve. The valve was replaced, although it was under warranty I have to pay for part and labor and new refill of freon.
Couple months later, the unit wasn't cooling enough. We hired another technician who discovered that the unit was empty from freon due to a leakage of the evaporator coil. Luckily the part is under warranty which will expire in 23 days. Unfortunately the part is on backup order 'till November of this year which is 2.5 month from today. The labor cost to replace it is close to $1,000. I called customer relation of Carrier and was transferred from one department to another. I am requesting from Carrier to replace the entire unit because it was defective from the start and repair of this new unit has been costing me a fortune. Waiting for Carrier or their distributor Russel Sigler, Inc. to reply.

I am not one to complain about anything but Carrier is off the charts bad as far as customer service and warranties. I will say that the actual customer service reps
were polite and professional. I had zero issues with the way they treated me but the message was poor. I will try to keep this as short as possible. We purchased a 3.5 year old home last year. The previous owner almost never used the AC. He figured that they ran it maybe 3 weeks total in the 3 years they had the home. We purchased mid summer and ran it sparingly last year. This spring we had to have it charged and again 6 weeks later. Another month later it was out of refrigerant again. They came in with a sniffing tool and found a leak in the evaporator coil. We had $500 into service calls at this point. I was told that it was manufactured on Aug 19th, 2011. I called in Monday August 22nd, 2016 and was basically told that I was out of luck because the warranty ran out on Friday.
The fact was that it was not installed until October 20th, 2011 but no one could produce the original receipt. The original owner, original builder, original HVAC installer and current HVAC company all offered to call in or write up letters detailing the issue but I was told an original receipt was my only option. I would not recommend or ever use Carrier again. The repair cost me $1400 to go along with $500 in service calls and time off work. Poor quality and VERY VERY poor customer service. I would have been happy if they would have just warrantied the unit. I completely understand that labor is not something anyone would cover.

My central unit went out in 2009 and it was replaced with a Carrier unit. Yesterday with 90 degree plus weather it started sounding like an airplane about to take off. Yes, you guessed it, the motor is out! The worst part besides the cost of the replacement is that Carrier decided to extend their warranty if purchased in 2013 or after! How convenient for them! These things should always come with a 10 year warranty for the price you pay. If I could have rated this zero stars I would have. I feel totally ripped off!

ConsumerAffairs Research Team
The ConsumerAffairs Research Team believes everyone deserves to make smart decisions. We aim to provide readers with the most up-to-date information available about today's consumer products and services.
Carrier has been innovating cooling technology since 1881, when Willis Carrier invented the slide rule, a circular calculating instrument that was the foundation of the invention of modern air conditioning. Carrier has continued its tradition of innovation in the fields of refrigeration and air conditioning, including introducing a more efficient refrigeration solution for retail grocery stores and expanding into the industry of sports complexes.
Smart technology: The Côr thermostat works with most home comfort system brands and allows homeowners to control their thermostat from anywhere via any Internet-enabled mobile device. Professional installation makes it easy to get started using your new smart thermostat immediately.
Rebates and financing: Carrier regularly offers rebates and special financing offers on some or all of their products. Make sure to check the website before you finalize your purchase to see if you qualify.
Customized servic: Perfect for the homeowner who doesn't know which product to choose, Carrier's product finder is an interactive series of questions that guides online consumers to the products that best match their needs. Find it on the Carrier website.
Troubleshooting resources: Carrier's website has a thorough resource section for common issues that can arise with air conditioners. Check here first before spending time with a Carrier in-home expert. Any issues that cannot be solved with troubleshooting can be handled with a service visit from a Carrier in-home expert.
Energy audits: Carrier energy experts know everything there is to know about heating and cooling. They can perform an audit on your home to help you and your family be more comfortable and save money on energy costs.
Best for homeowners who want to install or replace central air conditioning.
Carrier Heating & Cooling Company Profile
Company Name:

Carrier Heating & Cooling

Year Founded:

1902

City:

Farmington

State/Province:

CT

Country:

United States

Website:

https://www.carrier.com/