Best Heating and Air Conditioning Repair in Sacramento
Sacramento has a Mediterranean climate with hot, dry summers and wet, cool winters. A reliable heating, air conditioning and ventilation (HVAC) system keeps your home comfortable and ensures the air in your house is clean year-round. When you're looking for an HVAC installation and repair company in Sacramento, find an experienced business that provides seasonal and routine services as well as emergency repairs.

HVAC tips and advice for Sacramento
How pet owners can keep their HVAC healthy
Pet hair and dander have an impact on how well your HVAC system performs. Sacramento is an extremely pet-friendly city, and many people own at least one dog or cat. Regularly grooming your pet reduces shedding, which helps keep your air filter clean. Your air conditioner works harder and is less efficient when the air filter is clogged or dirty. Pet owners should also change their air filters monthly and frequently sweep or vacuum to remove pet hair. Having your ducts cleaned and vacuumed and your system inspected annually also raises the air quality in your home and helps you and your pet live comfortably.
Save money on energy costs in Sacramento
Keep your energy costs in check by limiting sunlight in your home during Sacramento's summers. Pull your shades and curtains down over windows that let in the most light. Pay attention to the direction of your fans, and remember that turning the thermostat up just a few degrees can reduce your utility bill.
How can a smart thermostat help me beat the Sacramento heat?
A smart thermostat is an innovative and environmentally responsible way to heat and cool your home. By learning your habits and noting when you're home and not home, a smart thermostat sets itself at a customized temperature level that matches your behavior. You spend less money on energy bills and keep your home cooler when you're there and less cool when you're out. You can control these thermostats from anywhere — they usually connect to your smartphone or other devices.
Sacramento heating and air FAQ
How can I extend the life of my air conditioner?

As the hot Sacramento summer comes to an end and the cooler autumn season arrives, make a few small changes to extend the life of your cooling system. Use your air conditioner less and open the windows, especially during the evening. It's also a good idea to use your ceiling and standing fans and reduce the sun's heat in your home by closing blinds and curtains during the day.

How do I know if it's time to replace my furnace?

A furnace can last for more than 20 years, but older heating systems are inefficient and can end up costing more than it would to replace them with a newer model. If your gas and energy bills are higher than they've been in the past, it could be caused by an older furnace. If your furnace doesn't heat your home consistently, talk to a professional heater repair and installation company to see if it's time for a replacement.

Should I get my Sacramento home's ducts professionally cleaned?

Professional duct cleaning is especially beneficial to Sacramento homeowners who have pets or allergies. Built-up dust and debris in your ducts lower the air quality in your home. Duct cleaning also protects your HVAC system and extends its lifespan.

Should I get my HVAC system sealed and cleaned?

If your home feels humid and won't stay at a comfortable temperature, you may need to have your HVAC system sealed and cleaned. This helps keep reduce your utility bills by providing better and more consistent airflow through the HVAC system. It also provides better insulation, which helps keep your home cooler in the summer and warmer in the winter.
Sacramento HVAC company information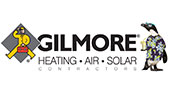 Gilmore Heating, Air & Solar has provided heating and cooling services to Sacramento since 1979. The company guarantees its employees' arrival times and work product, and it provides a lifetime guarantee on all installation services. Gilmore Heating, Air & Solar also has a lowest-price guarantee and matches quotes from other companies. The company repairs, replaces and tunes up heaters and air conditioners. Its employees are available 24/7, and customers can schedule routine repairs and services online. The business's technicians are licensed and focused on troubleshooting and energy efficiency.
Address: 4429 Missouri Flat Road, Placerville, CA 95667
Phone number: (916) 962-3842
Hours of operation: 24/7
Website: gilmoreair.com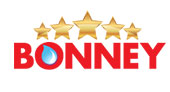 Bonney Plumbing, Electrical, Heating & Air answers emergency calls 24/7. The company's certified technicians maintain, repair and replace HVAC equipment and provide a quote before starting work. Bonney Plumbing, Electrical, Heating & Air helps homeowners decide whether repairs are more cost-effective than a replacement unit. The company focuses on efficiency and installs programmable thermostats with wireless controls. It provides warranties on every product. Bonney offers online coupons and doesn't charge extra for weekend calls.
Address: 11101 Trade Center Drive, Rancho Cordova, CA 95670
Phone number: (800) 444-0551
Hours of operation: M - Sat: 7am - 8:30pm; Sun: 7am - 7pm
Website: bonney.com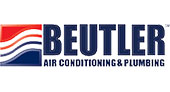 Beutler Air Conditioning & Plumbing helps increase efficiency and reduce waste by using environmentally sustainable technologies. The company provides new air conditioner installations, responds to emergency cooling problems and offers maintenance and ongoing service. Beutler also installs, repairs and replaces furnaces and heating systems, and it cleans ducts and improves air filtration systems. The company offers programmable and Wi-Fi enabled thermostats and educates customers on how investing in technology saves money on energy bills and long-term repairs. It offers service plans, financing and online coupons.
Address: 855 National Drive, #109, Sacramento, CA 95834
Phone number: (916) 646-2222
Hours of operation: 24/7
Website: beutler.com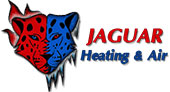 Jaguar Heating & Air's app gives customers discounts on any scheduled service. The company runs frequent discounts on installations, general service, repairs and tuneups. It offers a satisfaction guarantee, and its trained technicians install central air conditioners and ductless mini-splits. Jaguar repairs furnaces and heat pumps, and it provides customized recommendations when it's time to invest in a new system. The company offers same-day service and flat-rate prices. Customers have a three-day window to request full refunds on installations.
Address: 819 Striker Ave., Ste. 9, Sacramento, CA 95834
Phone number: (916) 256-4447
Hours of operation: M - F: 8am - 6pm; Sat - Sun: 9am - 3pm
Website: jaguarheatingandair.com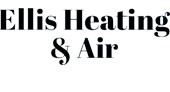 Ellis Heating & Air promises flat-rate pricing and responsive service on every HVAC project. The company plans and installs new heating and air systems, and it also responds to maintenance and repair needs. Its employees give free estimates on all services. Diagnostic services start at $49. The company offers an Energy Savings Program that provides routine service and inspections, creates a plan to make your home's HVAC system more efficient and offers priority scheduling during the busy seasons. A technician schedules a maintenance call in the spring and fall.
Address: 2443 Fair Oaks Blvd., #434, Sacramento, CA 95825
Phone number: (916) 467-0231
Hours of operation: M - Sat: 7am - 7pm
Website: ellisairpro.com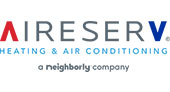 Aire Serv of Greater Sacramento offers customers six written guarantees: the no lemon guarantee, performance guarantee, satisfaction guarantee, money-back guarantee, system assurance guarantee and no quibble guarantee. The company's heating services include furnace and heater repair, installation and maintenance. It installs, repairs and maintains air conditioners. Aire Serv also handles ductless split systems. The business provides an Anytime Service Plan for general repairs and an Advantage Plan that includes priority service, annual inspections and discounted pricing.
Address: 6430 Freeport Blvd., Ste. 2, Sacramento, CA 95822
Phone number: (916) 426-9398
Hours of operation: 24/7
Website: aireserv.com/sacramento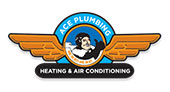 Ace Plumbing, Heating & Air handles HVAC repair and replacement for Sacramento residents. The company offers advice on available tax credits and rebates designed to reward customers for installing energy-efficient systems. It also recommends system replacements. Ace provides HVAC tuneups to keep your system running efficiently. The company's website has multiple coupons and a customer education center with blogs, articles and general information about how to care for your HVAC system.
Address: 1540, 3011 Academy Way, Sacramento, CA 95815
Phone number: (916) 455-4548
Hours of operation: 24/7
Website: aceplumbing.com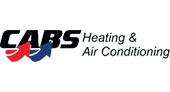 CABS Heating & Air Conditioning is a family-owned and -operated Sacramento business that provides HVAC repairs, maintenance and installations. The company offers two club programs that include different services. All memberships come with annual preventative maintenance inspections and preferred pricing on HVAC services. CABS Heating & Air Conditioning helps customers upgrade their HVAC systems to achieve better energy efficiency and indoor air quality. Financing, rebates and coupons are available online.
Address: 3346 Jefferson Blvd., West Sacramento, CA 95691
Phone number: (916) 375-1800
Hours of operation: M - F: 7am - 7:30pm
Website: cabshvac.com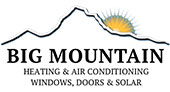 Big Mountain Heating & Air Conditioning repairs, replaces and upgrades heating and cooling systems. The company installs, repairs and tunes up furnaces and air conditioning systems, including ductless air systems. In addition to handling traditional heating and air systems, its employees help homeowners transition to solar power. Big Mountain Heating & Air Conditioning offers window evaluations, during which technicians inspect the windows in your home and recommend how to improve insulation. The company provides 24/7 emergency repairs, and customers can schedule routine services online.
Address: 1670 Bell Ave, Ste. 110, Sacramento, CA 95838
Phone number: (916) 378-4244
Hours of operation: 24/7
Website: bigmountainair.com
You're signed up
We'll start sending you the news you need delivered straight to you. We value your privacy. Unsubscribe easily.
Comparing
×