Best Heating and Air Conditioning Repair in Albuquerque

Written by
Because of Albuquerque's cold winters and hot, dry summers, homeowners use both heat and AC throughout the year. The high desert climate makes a functional and efficient HVAC system indispensable. When you're looking for an HVAC installer in Albuquerque, consider their level of expertise and check for licensure and insurance. Consider signing up for ongoing maintenance plans, which ensures your system is regularly inspected.
Why trust ConsumerAffairs?
Our recommendations are based on what reviewers say.
4,246,788 reviews on ConsumerAffairs are verified.
We require contact information to ensure our reviewers are real.
We use intelligent software that helps us maintain the integrity of reviews.
Our moderators read all reviews to verify quality and helpfulness.
Top 10 Albuquerque HVAC Companies

Read Author Review

Provides 24-hour emergency services and transparent pricing. The company has provided heating and cooling services in Albuquerque since 1971.

Chat with a ConsumerAffairs decision guide

Live agent
Read Author Review

Offers emergency responses and service 24 hours a day and seven days a week. Services are available for both residential and commercial buildings.

Chat with a ConsumerAffairs decision guide

Live agent
Read Author Review

Specializes in converting swamp coolers to central systems, and they offer financing plans to help consumers pay for the upgrade. They have served Albuquerque for 50 years.

Chat with a ConsumerAffairs decision guide

Live agent
Read Author Review

Has served Albuquerque since 1971. Offer reliable emergency services that are responsive and immediate, even if the call comes in on a weekend or holiday.

Chat with a ConsumerAffairs decision guide

Live agent
Read Author Review

Offers free HVAC estimates and financing. Monthly payments accepted on special financing options. Seasonal tune-ups are a specialty.

Chat with a ConsumerAffairs decision guide

Live agent
Read Author Review

Uses mobile apps and programmable thermostats to help consumers make their heating and cooling systems more efficient. Consultations are free.

Chat with a ConsumerAffairs decision guide

Live agent
Read Author Review

Specialized in heating and air conditioning services in the Albuquerque community for more than 25 years. Flexible maintenance agreements allow for seasonal tune-ups.

Chat with a ConsumerAffairs decision guide

Live agent
Read Author Review

Repairs, replaces and maintains air conditioning units as well as heating units and furnaces. Offers financing and discounts on maintenance plans.

Chat with a ConsumerAffairs decision guide

Live agent
Read Author Review

Provides heating and cooling repairs. Also offer help with new construction and remodels to ensure efficient systems are chosen and installed.

Chat with a ConsumerAffairs decision guide

Live agent
Read Author Review

Buys used heating or air conditioning systems and offer up to $5,000 in rebates and discounts. The website has a selection of coupons. It is also the oldest HVAC company in New Mexico.

Chat with a ConsumerAffairs decision guide

Live agent

Albuquerque Heating and cooling tips and tricks
How to prepare your HVAC system for Albuquerque summers
The average summer temperatures in Albuquerque are in the 90s, and it's not uncommon for the mercury to rise to 100 degrees. Therefore, preparing your air conditioning system is crucial by having the filters changed, and ducts vacuumed. You can also keep your home cooler by blocking out sunlight; make sure you have drapes and blinds over your windows. Keep all of your vents open so the air flows freely and close the doors of rooms you aren't using. In the evenings, turn the AC off and enjoy some fresh air. Albuquerque's low humidity makes this possible, even in the hot summers.
Basic maintenance tips for Albuquerque HVAC systems
Scheduling regular inspections and service appointments with an Albuquerque HVAC company is the best way to keep these systems in working order. If you don't embrace preventative maintenance, the heating and cooling functions deteriorate earlier than expected, leading to costly repairs and replacements. Regular inspections and cleanings ensure your system is running correctly and indicate when additional work is needed. Pay attention to the physical units; you don't want any debris or branches to gather on your air conditioning unit. Keep it clean and clear of obstructions. Don't continually change the thermostat settings. Program them for day and night, and leave it alone.
How to be ready for winter in Albuquerque
Winter in Albuquerque is a relatively short season and doesn't usually include dramatically low temperatures. Even if it snows, the snow rarely sticks around. However, you want to prepare your home for a drop in temperature and potential rain. Clean out your gutters and ensure there's no way for moisture to seep into the house. Check your roof for loose shingles and make sure your irrigation and landscaping systems are in good shape. To increase the efficiency of your heating system and keep energy bills low, make sure the home is well-insulated. Check your windows and doors for drafts.
Albuquerque air conditioning and heater repair FAQ
How can I stay cool without turning on the AC?

Albuquerque nights are cool even in the summer, so open up the windows and enjoy your outdoor space as soon as the sun goes down. You can also stay cool by keeping windows closed during the day and drawing the blinds and curtains to prevent the sunlight from heating the home. Drink plenty of water and wear light clothing. You can also invest in some standing fans or ceiling fans to keep the air circulating.
How can I keep my HVAC system in Albuquerque as safe as possible?

The best way to keep your HVAC system safe is by practicing preventative maintenance techniques. Have your air filters changed regularly, especially if you smoke in the home or have pets. Contact a reputable Albuquerque HVAC company to perform regular inspections and maintenance. Make sure your thermostats, smoke detectors and carbon monoxide detectors are functioning and accurate.
How long will a heater last in Albuquerque?

Generally, a heater in Albuquerque can be expected to last from 15 to 20 years. However, that lifespan is likely to be longer when you have it regularly serviced, cleaned and inspected. If something goes wrong within a few years of installing your heating system, it's usually possible to replace a part rather than the entire system.
How do I know if my furnace needs repair?

When your home continually feels cold even though the heat is on or you notice cool air blowing through the vents, you should call an Albuquerque HVAC company. Other indications that your furnace needs help are higher-than-usual electric bills, bad air quality or cracks and visible damage to your furnace. Have your furnace inspected annually so your technician can notice any problems before you begin turning it on regularly.
Thank you, you have successfully subscribed to our newsletter!
Albuquerque HVAC company information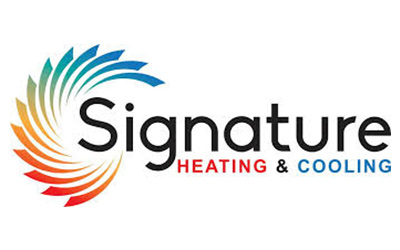 Albuquerque homeowners can contract with Signature Heating, Cooling & Plumbing to schedule regular maintenance services, install an HVAC system or repair an existing HVAC unit. They offer a cooling start-up service annually and heating system tune-ups. The company also does ductwork and takes care of water heaters. Emergency services are available, and homeowners on a budget can work with the company to obtain financing for significant repairs and replacements. Signature Heating, Cooling & Plumbing was formerly known as Aire Mechanical, Inc.
Address: 3430 Pan American Fwy NE, Albuquerque, NM 87107
Phone number: (505) 898-4822
Hours of operation: 24/7
Website: airemechanical.com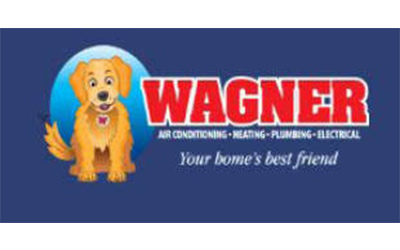 Wagner Mechanical repairs, installs and maintains new air conditioning and heating units and keeps ducts and airways clear and free of allergens and dust. Its ongoing maintenance package comes with discounts, and consumers can find lots of coupons and special prices on their website. Homeowners can also sell their existing unit for a rebate, which dramatically reduces the overall bill. Wagner also helps monitor indoor air quality. It is the longest-serving HVAC company in New Mexico's history.
Address: 7900 Jacs Lane, Albuquerque, NM 87113
Phone number: (505) 884-2822
Hours of operation: Mon - Sat: 7am - 6pm; Sun: closed
Website: wagnermechanical.com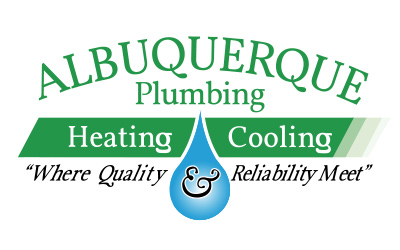 Albuquerque Plumbing, Heating & Cooling responds 24 hours a day. For general service and repairs, the company takes care of heat pumps, furnaces, radiant heating, central air and swamp coolers. It also provides emergency services. Online scheduling is available for general maintenance, and non-urgent repairs and service agreements that include regular inspections and tune-ups are available. The company also prides itself for dispensing advice on energy efficiency.  
Address: 4300 2nd St NW, Albuquerque, NM 87107
Phone number: (505) 349-4404
Hours of operation: 24/7
Website: abqplumb.com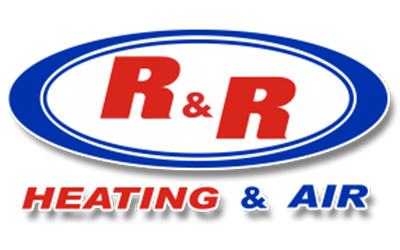 R & R Heating & Air Conditioning repairs, maintains, installs and inspects furnaces and air conditioning units. Maintenance agreements keep your systems running reliably and efficiently, especially when the seasons change. Seasonal checks with these service plans are affordable and allow consumers to plan for significant replacements and costly repairs. Emergency services are also available, and same-day responses are available with their 24-hour hotline. The company is locally owned, and all services come with a 100 percent satisfaction guarantee.
Address: 731 Rankin Rd NE A, Albuquerque, NM 87107
Phone number: (505) 944-7284
Hours of operation: Mon - Fri: 8am - 5pm; Sat - Sun: closed
Website: rr-heating-air.com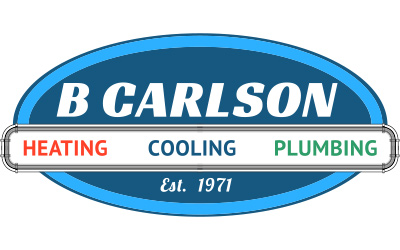 B. Carlson Heating, Air Conditioning & Plumbing is a local company that's known for being reliable and service-oriented. It's been serving Albuquerque homes since 1971, and the team specializes in furnaces, boilers and thermostat controls. Cooling experts cover air conditioning units, thermostats, ductless systems and evaporative cooling. The company also focuses on indoor air quality with filtration, purification and humidification inspections and treatments. Pricing specials, financing and discount service agreements are available.
Address: 8625 Paseo Alameda NE, Albuquerque, NM 87113
Phone number: (505) 792-6101
Hours of operation: 24/7
Website: bcarlson.com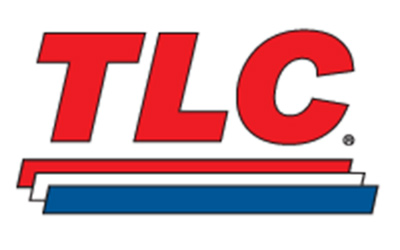 TLC Plumbing & Utility is available for emergency calls, maintenance and general repairs. The company fixes boilers, baseboard heating systems, radiant heating systems and furnaces. Scheduled maintenance for air conditioning units, swamp coolers and refrigerated air is available. It also consults with new home builders and buyers to ensure the right systems are installed for maximum functionality and efficiency.
Address: 5000 Edith Blvd NE, Albuquerque, NM 87107
Phone number: (505) 761-9644
Hours of operation: 24/7
Website: tlcplumbing.com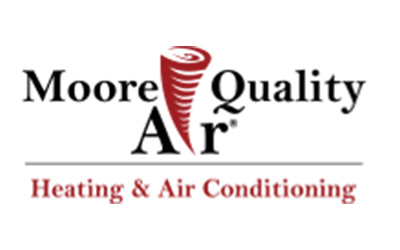 Moore Air Quality offers a free consultation to homeowners who want to talk about better cooling, heating and energy efficiency. It uses numerous technologies and systems to ensure you're getting the most out of your heating and cooling functions. Air conditioning services include repairs, installation and maintenance. Heating services focus on repairs and replacements as well as maintenance and insulation. The company provides indoor air quality tips, digital thermostats and help with energy bills. Rebates, discount service memberships and warranties are available.
Address: 3301-R Coors Blvd. NW #200, Albuquerque, NM, 87120
Phone number: (505) 221-6352
Hours of operation: Mon - Fri: 8am - 5pm; Sat - Sun: closed
Website: moorequalityair.com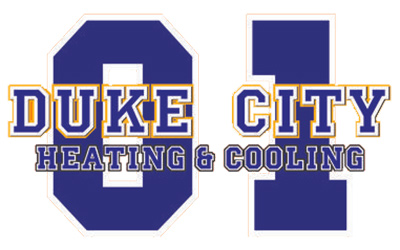 Duke City Heating & Cooling provides a free estimate before starting any work, and financing plans and monthly payments are available. It's heating services include furnace repairs, replacements, and installations as well as ductwork and design. For cooling priorities, Duke City works with central air, evaporative coolers and swamp coolers. The company completes seasonal changeovers to ensure systems are ready for hot or cold temperatures. It also provides advice and education about maintaining a system and keeping the air filters fresh.
Address: 8300 Broadway Blvd SE, Albuquerque, NM 87105
Phone number: (505) 452-9972
Hours of operation: Mon - Fri: 8am - 4pm; Sat - Sun: closed
Website: dukecityhvac.com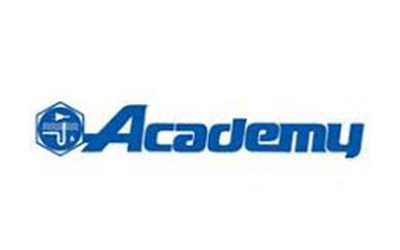 Academy Plumbing, Heating, Air Conditioning and Electric provides general service contracts, tunes up systems between the seasons and responds to emergencies 24 hours a day. With regular air conditioning system maintenance, heating installation and repairs, and help to assess and implement more efficient systems, they provide aid to consumers all year round. It manages swamp coolers, central cooling systems, furnaces and radiant heat. A warranty is provided on parts and service.
Address: 8524 Indian School Rd NE, Albuquerque, NM 87112
Phone number: (505) 293-4949
Hours of operation: Mon - Fri: 8am - 5pm; Sat - Sun: closed
Website: academyplumbing.net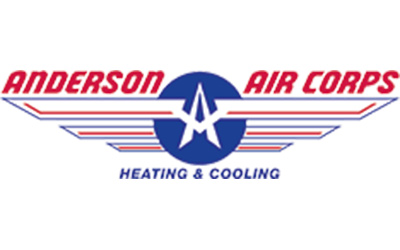 For more than 50 years, Anderson Air Corps has provided reliable HVAC service, repairs and installations to the Albuquerque community. The company helps with swamp cooler conversions and invests in technology to deliver unique solutions for heating and cooling problems. It does retrofitting and furnace repairs as well as evaporative repairs. It helps customers manage their indoor air quality, providing recommendations about filters, products, and systems that help combat allergens and dust. Anderson Air Corps offer rebates, specials, and financing for new installations and upgrades.
Address: 8524 Paseo Alameda NE, Albuquerque, NM 87113
Phone number: (505) 855-9028
Hours of operation: 24/7
Website: andersonaircorps.com
Comparing
×
You're signed up
We'll start sending you the news you need delivered straight to you. We value your privacy. Unsubscribe easily.