Consumer Complaints and Reviews

We had a new Goodman AC installed in 2014. The warranty covers parts only after one year. The unit developed a refrigerant leak on a factory joint right at the equalizing tube. All the refrigerant leaked out. It cost over $600 to repair the leak (labor) and replace the refrigerant. Goodman does not feel they are responsible for any of this cost because it is not a part replacement. I feel that since their part failure caused the loss of the refrigerant, they should reimburse me for same. Needless to say I would never buy another Goodman.

We purchased and registered our 3.5 ton 14 seer package unit heat pump in June 2016. Oct 2016 our air stops cooling. We call the HVAC installers and they come out and the coil is leaking. We had to have freon and are now waiting on the new coil to be delivered. A new heat pump should last more than 3 months. We will be out labor cost and cost of freon. Since Goodman knows that this is an issue they should be bending over backwards to cover all cost associated with the coils.

I purchased my home in 2006. Since 2007 I have been having an issue with the unit not working properly. Every year there was something wrong, but because I was not home often I was not able to always request a service technician. As a first time homeowner, I feel I was taken advantage of by the repair company MARK-AIR, INC, because they never submitted for warranty repair service and never advised me to look into my warranty for the issues I was having, such as the Compressor Leak I had in 2009-2010. Then the fan/motor went on the unit and MARK-AIR, INC still didn't submit for warranty repair. Instead they charged me and it took me 3 years to get the fan replaced. During this time and to date I still do not have heat or A/C!
Then MARK-AIR tells me that I am out of my warranty. I called Goodman and the lady told me to contact Consumer Affairs because Goodman could not help me. I am not just unhappy, I am disgusted with the process and the thieves. This unit was a problem from the beginning and instead of rectifying the problem, they left me with it and now I cannot get help from Goodman. Why install a broken unit and not honor the warranty? Why am I about to go into another winter with no heat? I want a resolution to this matter and for someone to contact me. I need a compressor and I am not paying $1000 for something that was broken during the warranty period.
I thought MARK-AIR would look out for the customer and use the warranty option, but they chose to dig into my empty pockets! I have spent over $2000 in repairs and excessive heat/cooling bills because the unit is faulty, not fair to the customer. The unit is garbage!! It always has a leak. It really broke after the service technician did a pressure test. Model #: CPRT-30; S/N: 0603056767, Make: GMC.

Goodman selling their product for less than competitor. Motor from China. I had bad experience with their product. I bought first unit Sept 2014. First blower motor locked. I want replace with local dealer. They refused to honor warranty. I bought new motor. Paid from my pocket. You can wait at least two weeks. Get motor from dealer from Florida. AC wholesale is sell on online. Product travel from Houston to Florida then come back to Texas for me. Packing is not strong. Having dents while traveling. When you call online dealer for damages, they said you have 24 hrs to report. Last order I received have big O dents. This dent was from forklift moving merchandise and dropping from big truck. 100% were damage in their warehouse from forklift.
Number third order from Florida. Online dealer. Copper line hit with metal fan vibration got leak. No warranty cover. My company decided not to buy Goodman product period. They offer warranty but like take water from stone. Pay little more get copper evaporator. No motor from China. Simply everything make in China and they assemble in Houston.

Do not use this company for your AC unit. If you see the company you hired try to install a Goodman product STOP THEM!!! We have had our unit (installed brand new) for a little over a year. I live in FL, you cannot have AC, especially with a baby. Our AC froze and stopped working last night. AC company is here to fix it and it is going to cost almost $500.00 in labor. When Goodman made the unit they did not clean the copper properly and it is leaking. THIS IS THEIR FAULT! I called to see what they cover and they do not cover the labor at all, even if it is something they did wrong in the manufacturing process!!! HORRIBLE ATTITUDE AND NASTY WOMAN WHO ANSWERS THE PHONE. If you see a Goodman product RUN! Ours is not even two years old and it is a POS!!!
How do I know I can trust these reviews about Goodman Manufacturing?
609,643 reviews on ConsumerAffairs are verified.
We require contact information to ensure our reviewers are real.
We use intelligent software that helps us maintain the integrity of reviews.
Our moderators read all reviews to verify quality and helpfulness.
For more information about reviews on ConsumerAffairs.com please visit our FAQ.

On October 27, 2009 I replaced my air conditioning and heating system. In July 2011 my compressor went out after only less than 2 years of use. On July 21, 2011 my compressor was replaced. The part was in warranty but the labor cost was $1200. I am very disappointed with Goodman selling a system that was defective. Serial numbers: **.

We purchased a new Goodman heat pump and new furnace. We have had nothing but TROUBLE from the heat pump. Faulty parts and leaking freon. It is costly to have to keep fixing a NEW heat pump. I wish I still had my old one but we were told we had to let them have our old system??? For what it cost to repair this NEW heat pump you could just purchase a NEW heat pump. This is crazy. Other heat pumps last for 20 years or more with no problems? I give up on Goodman heat pumps.

I purchased a heat pump in 11/2011 and then started to have a lot of problems in 2015. It was noisy running also. Then on 5/15 was my 1st service call and they found a hole in the coil which leaked freon. Had to be repaired and added freon. Then 4/2016 it stopped working completely. Another service call and they had to replace the compressor and defrost control unit. At least they were under warranty, but I had to pay for service call and freon. That's not cheap either. On July 8 warm air came thru vents. Serviceman had to add more freon and changed the schraders. More money. This lasted a week and back to warm air again. Another call another hole in coil and more freon. This lasted a month so now it's Aug. 2016 and I'm sitting here in my house with temp of 95 and outside temp of 98. I have so much money out for service calls and freon, that I've decided that I am going to have to buy a new heat pump when this one isn't even 5 yrs. old.
But with all the money going for repairs, I could have put in a new one. I trusted the dealer for the quality of Goodman products, but since all these troubles I've read all the unsatisfactory notations and I'm adding to it. In fact the customer service girl at Goodman hung up on me when I told her I would never recommend this company to anyone. How's that for rude employees!! I would like to get some of my money back if it's possible. I wrote to Goodman asking for this, but I doubt if I will because they don't care. They don't even make my model anymore, so it must have been bad to begin with. I hope other people read the reviews about Goodman before they purchase anything and don't buy from them. Model #GSZ1302471 serial #1107701356.

Had a GPC14 unit installed in 2013. After 36 repair bills Goodman installed a 2nd unit and 3 months later it's down and frozen. I paid for a 10 year labor and parts warranty with one hour air in South Florida and when we called to have the 2nd unit repaired they said we have to pay for labor. No way. Beware of Goodman. It sucks.

We purchased a Goodman system almost 2 years ago. It has been nothing but trouble! We have had to have it worked on 6 times & am sitting here waiting on the repairman now. My husband has a bad heart & is not supposed to get too hot–well when your system will not work–what are you supposed to do? Companies are not held accountable for what they sell anymore so they do not care if the product works when you spend your hard earned dollar for their items! I do not recommend you buy a Goodman system!

I bought a new Goodman system in February and it hasn't worked correctly since - the coil went bad after a few months which caused the system to freeze up. I had the freon replaced and refilled - waiting for new parts and have to pay $500 for service calls. My wife has MS and needs air conditioning to maintain her condition and Goodman has done nothing to get this fixed with the dealer here and we have no AC and it 90+ degrees. This system cost over $5k to install and is a piece of crap.

We purchased a new home in 2010 that came with a 4 ton Goodman and we have had nothing but problems with the Goodman. The first year alone the condenser went out, costing us out of pocket for labor due to only the part being covered... not to mention having to add Freon twice a year due to leaks that can't be found!!! Our fan motor, compressor x2, and regular motor have all been replaced costing more than the unit itself!!! I am now waiting on the repair guy AGAIN due to my home going from a comfortable 72 degrees to satan's kitchen (95). Someone has to be held accountable for the poor workmanship on these units... Very displeased with my AC unit!!!

Our air conditioner is a Goodman/Amana and it is less than three years old and it is over 90 degrees in our home and I cannot get ahold of the installer. I had to call a different 24 hour company because it is a Friday night and it cost $150.00 for him to tell me that the Compressor is completely fried. It blew out the wiring harness and was burned up. He could smell the burning wiring as soon as he approached the unit and pulled the breaker! This could have burned our house down the tech said.
Now the question will be, why did this burn up?? From all of the postings and class action lawsuits I have read (too numerous to even believe), I believe that the coil must be leaking. My furnace is also the same age and is sitting in a lot of water. I want a new units and feel my Hvac company knew about this all along (Hvac dealers, techs, and contractors have been publicly complaining about the defects in Goodman units sold since at least 2007). I read that Hvac companies were going to be given $300 per unit to cover cost associated with the problems to avoid losing business and Goodman never did compensate consumers for their losses. I am so furious with my Hvac guy as we bought the same pair (AC/Furnace) for two homes. What now!
My advice would be NEVER, EVER buy any Goodman product. The company should pay damages to all of the consumers for taking advantage of them. To offer a 10 year parts and lifetime compressor warranty is the only way they can sell their awful products. I hope that my Hvac company stands behind what they have sold me which is a piece of junk. It will take a house burning down and someone being injured or killed before anything might get done. In the meantime - spread the word and never let anyone else be taken advantage of by Goodman! Or even worse - burn up in a fire because of these units.
I also want to add that after the install of the new AC and Furnace, my Ameren Electric bills are over $400 a month in comparison to our old systems - our bills were always in the $200 range. It is working so hard to cool the house and remove the humidity that it runs so much and is so energy inefficient. This whole situation is criminal at best!! The new tech said that his company would never install a GOODMAN!

Model ARUF486016BA Air handler. In this blog, I am not suggesting that you have to buy the very best and most expensive air-conditioner on the market, but just beware of doing business with Goodman. All of us who have owned homes and had to incur the expense of a new heat near unit are typically replacing units that are 15 to 20 years old not 7. I bought the Goodman 4 ton heat pump in early 2008. In 2010 I had a refrigerant leak so I called my repair company and they informed me that the evaporator coil which is the main coil in the air handler was bad and had a leak. He informed me then, that this was a very common problem. He had the coil replaced under warranty which I was shocked he did not cover the labor and $500 later my AC was working.
About a year ago my AC wasn't cooling so I called the company and they came in and put some Freon and it and told me once again the coil was leaking. I asked them if they could get a hold of Goodman and/or the distributor to see if they would replace the old part once again they said no. I had them charge the unit up at $150 and it bought me another year. I just priced repairing the unit and it will be approximately $1200. I figured I would call Goodman and see if they would potentially replace that product once again given the class-action suits that I've seen on the Internet and unhappy customers all over the United States. I spoke to the first line of communications and she informed me "know there's nothing we I can do" and I should just replace the whole unit. My question of her was "do you have $5000 to spend on a condition of your house?"
I spoke to a supervisor this morning and pleaded my case and she had the audacity to say "the evaporator coils may not have been installed properly or they're not in a safe environment for our products." Really! The repair company that I've been dealing with for so many years told me they haven't sold Goodman products in a few years because of the problems they had. It is very interesting that pretty much the only AC units on eBay, Amazon, and Craigslist are Goodman units. I am going to replace my unit with another brand and one thing I learned is you don't have to spend top dollar on the unit, but to do have to do your diligence and feel comfortable with the manufacturer of the product. Shame on you Goodman Corporation for peddling that junk. No wonder there are class-action suits out there.

Seems like I have a common problem with several consumers that have purchased a Goodman HVAC system. I built my house in 2009 and the builder installed 2 units, upper and lower. Every year I experienced issues with both units. We had to replace the coils and fan in the lower unit, we have to add Freon every year, $500+ because the units stop cooling. I've spent well over $3000 for parts and labor. Now, looks like the upper unit continues to fail and the Goodman customer service department acts like the company has no concern for a resolution. My warranty expired after 5 years, because I too never received registration papers for an extended warranty.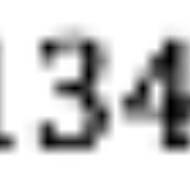 I closed on my home May 2014 and purchased your product Model: GSZ13421AG Serial:1403135510. This product is almost new and only 2 years old. It has been determined that it has a faulty piece. I feel as if I have no recourse and am stuck with this faulty product. The air conditioner is defectively designed and cracked resulting in it leaking refrigerant, thus making my unit entirely inoperable unless I pay 750.00 total. As a result, my electric bill has increased because while the unit was leaking, it required more power for adequate cooking. Because the leakage of the refrigerant from the evaporator coil left my unit completely ineffective, I am forced to pay 750.00 in total repairs to address the problem fully which will take 2 weeks.
Worse, today I had to pay 79.00 for a "leak search" out of my pocket to determine why your product is not functioning as promised by your company. I had to pay 75.00 for the visit and 190.00 for refrigerant. Worse, I have to pay 425.00 in labor next week to have your item repaired, the bill is at 750.00 plus at this point. I am outraged. This is ridiculous. I'm told that it is tough and I should pay or my house will be hot.

My Goodman unit was installed new 2008, both inside and out. The inside unit which was a gas furnace had to be replaced as it was still under the 5 year warranty. The outside unit stopped working about a month ago, which the HVAC guy said it was the capacitor was gone. They replaced that and a week later it stopped working. So now I was told to replace the coil as that was the problem. So I had to pay for that to be replaced, as I was told the warranty was only covered 5 years. That being done, a week later it stopped working again. So this time they said I needed to change out the outside unit.
I started asking question as I am now very frustrated, and did a little research. Come to find out, these should have been covered under the 10 year warranty, but we are not being told by the HVAC people to register the system. I was under the impression that they register it, as they are the ones that order them and install them. I have been doing property management for 20 years and was never told this. Also my clients have never been told this either, so I am thinking this is another way for them to make money, as we have to fork out to have these units replaced after only 6-7 years old. The HVAC companies should be held responsible for this and stop misleading the consumers, either they register the units or give the owners the option to register it.
I do property management and have been using the same HVAC company for years. So all of the owners property that I take care of and have had replacement units, have never been told, nor was any of the warranty papers brought back to my company for me to register them or give to the owners. My other house - we have had that unit in for 20 years and it is still going (not a Goodman unit). I told my HVAC guy and he told me he had not registered them and that it was up to the owners to register them - how can they if they do not know. My complaint is both with Goodman Manufacturing as I am not happy with their products, and the HVAC Company and all the other HVAC companies who do not let the consumers know about the 10 year warranty. Very misleading.

When we built a new house it came with a Goodman unit. Less than two years and the house is not cooling during the summer months in Arizona. A tech has been out 6 times already to change our compressor and TX valve and it's still not working. At this point I don't know what to do. Very upset that a brand new HVAC unit already failed.

Amana ASZ14 -14 seer A/C and ASZ16-16 seer - 6/12/09 Installation of a 3 Ton and 5 Ton Unit. 4/20/10 Replaced 5 ton unit under warranty. 9/30/10 Replaced evaporator coil of 5 Ton unit. 6/2011 Replaced evaporator coil of 3 Ton unit. 9/22/11 Replaced coil in 3 Ton unit. 9/13/12 Replaced evaporator coil in 5 Ton unit. 6/4/14 Replaced indoor fan motor of 5 Ton unit. 3/18/15 Replaced capacitator on condenser in 5 Ton unit. 4/14/16 Replaced entire 3 Ton outside unit. 5/3/16 Replaced coils in 3 Ton unit. We were not reimbursed for the drywall damage to our ceilings in the three times it leaked downstairs through drywall. We're not reimbursed for the over $1500.00 worth of labor charges. No representative has come to our home to inspect units. Right now our outside 5 Ton unit is showing the same signs as the 3 Ton unit did and needs to be replaced. We do not want to be waiting in sweltering in 90 degree heat for days until the Unit was replaced.

Had to have three compressors replaced and they still won't replace the unit. 500 a crack for the labor. Rip Off company. Where's the CEO? Must not care about the image his company is creating under his banner. DON'T WASTE YOUR MONEY!!!

Bought unit from Goodman with new house purchase March 2015 in an Atlanta suburb. Evaporator coil failed June 2016. Company would replace the coil but no labor and no replacement freon, so my out of pocket bill was about $800. Valerie in their customer service basically told me 'tough, you're a couple of months out of your warranty' and that they would not cover labor. Claudine, her supervisor, told me the same thing. And they added, since I had not returned their 'registration card' in the first month after I owned the unit my warranty would be decreased from ten years to five years. (I never saw any registration card.) And...it was only a parts warranty. Having a coil fail in the first 15 months is absurd. Does that reflect shoddy workmanship in America, or just shoddy workmanship at Goodman? I think Goodman makes poor quality products, pulls little stunts to decrease your warranty, and basically is not a company to do business with.

We purchased a complete Goodman system from our HVAC company just a little over 5 years ago. It has already had a total system failure twice. The first time, the part had to be ordered and took about a week to get. This time, the blower has failed, and has to be replaced. The expected time is 2 weeks with no system. I can't believe at only 5 years, 2 major components fail. We live in a metro area of over 1,000,000 people, I don't know why parts are not readily available? That must be a sign of the volume of sales they have. In our opinion, these are very very low quality. No decent system would have 2 complete system failures at 5 years. And to think that a blower motor would fail at 5 years is a clear sign of the poor quality workmanship.

From day one I have hated this LOUD condenser. I trusted my HVAC contractor, who had worked on our home for 5+ years and that was a fatal mistake. We had a York AC unit that was great but when it leaked he said he would replace it. He replaced it with a Goodman condenser and coil - I had no idea he would not be replacing it with another York system as he did not tell me he only installed Goodman units. The second it was installed it was LOUD inside our home. Amazingly enough, when I pointed it out to the installer/owner of the HVAC company he said, "Does not sound loud to me." Hey, it's not your house!
Had the tech service guy come out from Goodman and he went through the entire condenser unit and in his report he said it was all great but it was loud inside the house but very quiet outside - so when the AC is running I would need to be outside - perfect. Pretty much my two+ months with customer service, their supervisor, the tech supervisor have been horrible and 10 years of this is just going to be a picnic. DO NOT BUY GOODMAN and do NOT ever trust your HVAC company to install anything without your permission.

I purchased the Goodman heat pump April 13, 2013, it has been nothing but problems, I have had to replace the condenser, the coil, the evaporator. Now this being the third summer and now more leaks in the replaced coils. The warranty covers the parts but the 879 for labor. The customer service could care less, telling me I should have purchased a labor warranty, not one time was I told I would need that. Who would have thought paying 5k for a unit with a 10 yr warranty would need a thousand dollars a year maintenance? I will never ever buy from Goodman again.

I purchased a Goodman unit after doing a lot of research. I am so sorry I spent 6000.00 on this unit. This is the worse purchase of my entire life. I have had 13 services calls replacing coil, motor, condenser and now the compressor. Consumer Affairs are absolutely NO help and frankly they don't give a damn. So it leaves me nothing else but to hire a lawyer and call channel 8 to get some satisfaction. Goodman consumer affairs does not care nor offer to help. I have never received such crappy customer service. Their attitude is too bad so sad. I am a widow living on Social Security and can't afford a new unit. I asked about the lemon law and they thought I was nuts. I requested a New unit and will not even talk about it.
I am very disappointed in this piece of garbage. How can you sell people such shabby workmanship? So as I sit in my home in Florida for the 5th night at 10:35 PM it is 88 degrees in my house. It goes as high as 99 degrees and the unit is still NOT fixed and nothing in site. Oh they offered to replace Condenser 10 year warranty BUT I have to pay for installation, parts, and Freon. WHICH IS THOUSANDS money I do NOT have.

I have a new Goodman unit from last summer to replace the broken one which had to be repaired constantly. I never should have let them give me another. My new unit has been broken for 3 weeks and cost me over 1,000 so far to repair. I called the manufacturer and filed a complaint to no avail. I paid for coolant twice now. They said it's a lemon and it leaked out all the coolant after only 2 days, and the leak cannot be detected. I am now waiting for a part that cannot be shipped any quicker than 7 days. I am in Texas with no air in my home and a baby in the house. It's 85 degrees and climbing. I have no idea how much more money and time to get it going again. This is ridiculous. I will tell everyone I talk to each day about this poor quality unit and customer service.

These cruel jokers tricked my late grandmother into buying one of their ** air conditioner units. It breaks every summer, without fail, and even when she was alive they would not do anything about it without charging an arm and a leg. Now I have inherited her house and this awful machine does nothing but eat paycheck after paycheck in the summer months.
If it's not one thing, it's another, and I'm too poor to just kick these suckers to the curb where they belong and buy a better AC unit from another company (I sometimes can't even afford the extortionate repair fees until winter). So I often spend the dog days of July through August sweating like an animal inside my house, which has basically turned into a convection oven, all thanks to the stalwart and dependable Goodman air conditioning unit. I guess hearing that half an entire year's income is going down the toilet every single year to repair their ** product that was defective from the day they installed it just doesn't matter to the fine folks at Goodman. Avoid these charlatans in favor a more reputable and fair business if you can.

Ours is a 2010 Goodman heat pump. We were never told we needed to register it so now we have no warranty at all. We just paid $1475 to replace the compressor and now the motor on the fan has gone out. I am not happy at all. The same company who installed it are doing the repairs.

I build my home in 2008 and had two different units installed. 1 for downstairs and 1 for up. Within 2 years I was having to have freon added and have done so every year which if you do the math $250/year times 6 would be $1500 minimum in repairs since installation. I could have a Trane. I will never buy another Goodman product. Both units are not working now. Have not had a good night's sleep in 4 nights. Awaiting a technician.

When I bought my house four years ago, the developer had already installed a Goodman brand 2 ton air conditioner. I did routine air filter change every season and wash the outdoor AC unit in the winter months. The coil and electric cord were properly installed and cover with rubber foam. During the hot Summer Month, I have my AC on almost every afternoon, but I do set the thermostat to turn it off at the night time. It still running, and hoping it will over 10 years.
Goodman Manufacturing Company Profile
Company Name:

Goodman Manufacturing

Year Founded:

1975

City:

Houston

State/Province:

TX

Website:

http://www.goodmanmfg.com/