Best Heating and Air Conditioning Repair in Chicago


Written by
Chicago temperatures can fluctuate from the high 80's to the low 20's, so having a working HVAC system is a must to stay comfortable. Therefore, it's essential to find a trusted and professional HVAC system repair service in the Chicago area. To help you decide where to go, we've asked the right questions, examined the different companies and put together this list of the best HVAC companies in Chicago.
Why trust ConsumerAffairs?
Our recommendations are based on what reviewers say.
4,307,388 reviews on ConsumerAffairs are verified.
We require contact information to ensure our reviewers are real.
We use intelligent software that helps us maintain the integrity of reviews.
Our moderators read all reviews to verify quality and helpfulness.
Top 10 Denver HVAC Companies

Read Author Review

Offers a full warranty on materials, free on-site quotes and flexible financing. The company services a wide range of HVAC services and focuses on fostering long-term relationships with their customers.

Chat with a ConsumerAffairs decision guide

Live agent
Read Author Review

Has serviced the Chicago area for over 80 years. The company specializes in duct cleaning and air quality control. They offer coupon and referral rewards, free in-home estimates and a 100% Comfort guarantee.

Chat with a ConsumerAffairs decision guide

Live agent
Read Author Review

Provides services and repairs on residential and commercial HVAC systems in the greater Chicago area. In addition to HVAC services, they also work on a variety of in-home systems such as air purifiers and water piping.

Chat with a ConsumerAffairs decision guide

Live agent
Read Author Review

Handles both residential and commercial HVAC systems, along with 24/7 emergency repair services. The company names handling all HVAC issues quickly and professionally as their top priority.

Chat with a ConsumerAffairs decision guide

Live agent
Read Author Review

Provides furnace repairs, emergency services, and ventilation problems, plus air conditioning diagnostics, repair, installation and maintenance. They work with both residential and commercial HVAC systems.

Chat with a ConsumerAffairs decision guide

Live agent
Read Author Review

Has over 90 years of experience in the local heating and cooling industry. You can talk to an online representative or schedule an appointment on their website. Financing is available.

Chat with a ConsumerAffairs decision guide

Live agent
Read Author Review

Specializes in everything regarding heating, cooling, electrical and plumbing throughout the Chicago area. They offer a variety of financing offers.

Chat with a ConsumerAffairs decision guide

Live agent
Read Author Review

Serves the Buffalo Grove, Elgin, Round Lake, Lake Zurich, Highland Park, Wheeling, Schaumburg and Chicago areas. The company has 70 years of experience in maintaining and installing HVAC systems.

Chat with a ConsumerAffairs decision guide

Live agent
Read Author Review

Services the Chicago area with a fleet of fully equipped trucks, often making it easy to fix a problem in the first visit. A strict hiring process means only the most experienced technicians join their team.

Chat with a ConsumerAffairs decision guide

Live agent
Read Author Review

Offers finance options and maintenance plans for affordable long-term care. 24/7 emergency services are available. The company is a factory-authorized dealer and serves the greater Chicago area.

Chat with a ConsumerAffairs decision guide

Live agent

Chicago heating and cooling tips
Does my AC unit need repair?
Unfortunately, many Chicago residents don't know their HVAC unit needs repairs until it is too late. This could happen in the middle of winter or during a hot Chicago summer when you need it most. Being proactive is the best way to avoid these uncomfortable and inconvenient problems. Your HVAC could need repair if you notice loud noises, weird smells and evidence of condensation around the unit.
Fix uneven cooling in your Chicago home
Uneven cooling between rooms in your house can be uncomfortable and inefficient. Some ways to fix an uneven cooling problem include having your HVAC professional inspect the air ducts for leaks. Also, having clean air filters can help. Finally, redirecting cold air through the vents may solve uneven cooling problems. Moreover, make sure to close any vents leading out to the garage. If you are heating the garage, it makes it harder to heat up the interior of the home.
How to save money on energy in Chicago
The average Chicago resident pays around $130 a month for basic utilities, including heating, cooling and electricity. Some ways to cut down on these utility bills include covering up drafty windows and doors, sealing air leaks, installing storm doors and windows and changing the filters in the furnace. Even reducing the heat on the thermostat by 1° can reduce your energy bill by 1%. Fun fact: A clockwise rotation from a ceiling fan pushes warm air back into circulation. If you run your ceiling fan in reverse, it can take as much as 10% off of your heating bills.
Chicago HVAC service FAQ
How can I keep my HVAC healthy with a pet at home?

One of the primary responsibilities of your HVAC system is to keep clean air flowing through your home. If you have pets, fur, dander and dirt naturally enter the air you breathe. By replacing filters regularly, having your air ducts vacuumed and cleaning and dusting regularly, you can help eliminate these allergens.
What are the benefits of having a smart thermostat?

Smart thermostats not only allow you to control the air temperature in your home remotely but also provide additional savings on your monthly bill.

Chicago residents with smart thermostats

save 22% on heating and cooling bills compared to those with a traditional thermostat.
When should I schedule HVAC maintenance in Chicago?

The peak of summer or dead of winter is not the time to schedule HVAC maintenance. In Chicago, it is essential to schedule an HVAC maintenance appointment months before the start of a new season. This way, you can be sure your system is equipped to handle the dramatic shift in temperatures. System checks should include an inspection of the furnaces, blower compartments and blower coils. It should also mean changing out old, dirty filters. Scheduling an in-home evaluation before you see evidence of problems is the best way to be proactive and keep your HVAC system running smoothly.
How can I keep my HVAC system safe?

Chicago sees its fair share of storms, and there are a few things you can do to keep your HVAC systems safe during these times. Turning your air conditioning off can reduce the chance that a lightning power surge ruins your system.

A carbon monoxide detector

is essential if you use fossil fuel. Also, make sure that there is no clutter near your furnace, as it could be a fire hazard.
What are some quick maintenance tips for HVAC units in Chicago?

Your Chicago HVAC system can last a long time if it is adequately maintained. Yearly maintenance is essential in making sure your system is running its best. Replacing and cleaning AC filters regularly and clearing the outside unit from leaves and debris can help your system run efficiently. A typical HVAC inspection includes checking the voltage and the belt condition, washing the condensing unit coils, and checking the drain line.
What's the best indoor temperature for Chicago summers?

If you are like most Chicago families, opinions vary about the perfect indoor AC temperature setting. Many HVAC experts agree that anywhere between 73 and 79 degrees is a good indoor temperature during the hotter months. Although there may be days you want to go a few degrees lower, cranking your AC down to the 50s does not cool your home down any faster. It will probably just freeze the pipes and shut down your system altogether.
Thanks for subscribing.
You have successfully subscribed to our newsletter! Enjoy reading our tips and recommendations.
Chicago HVAC company information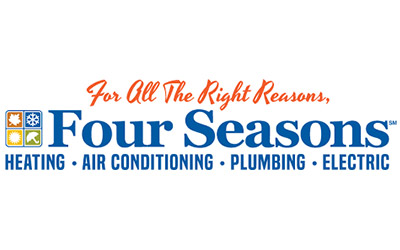 Four Seasons Heating and Cooling provide HVAC repair, replacement and maintenance services all across the Chicago area. With a fleet of 350 vehicles and 500 trained techs on staff, this company is available 24/7 and specializes in furnaces, boilers, air conditioners, smart thermostats, and ductless systems maintenance, as well as air quality control and air duct cleaning. Chicago residents rave about their affordable rates, friendly customer service and flexible finance options.
Address: 5701 W 73rd St, Chicago, IL 60638
Phone number: (866) 669-3592
Hours of operation: 24/7
URL: www.fourseasonsheatingcooling.com/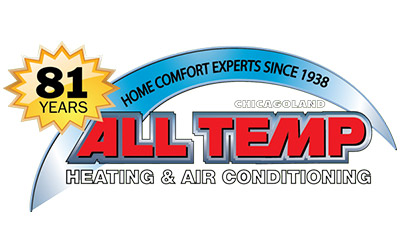 All Temp Heating & Air Conditioning provides repair, replacement and insulation services on a wide variety of HVAC units. This company prides itself on courteous, prompt and friendly technicians. Their expert technicians have extensive experience with air conditioning units, boilers, air purifiers, water heaters and ventilation. Online reviews report that Chicago residents are pleased with the cost of services, as well as the rapid response times and access to online coupons.
Address: 4363 W Montrose Ave, Chicago, IL 60641
Phone number: (800) 255-8367
Hours of operation: 24/7
URL: www.alltemp.com/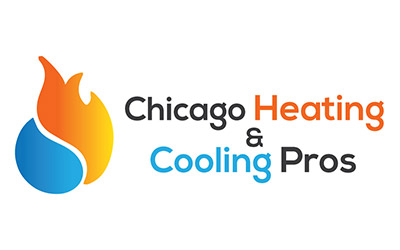 Chicago Heating and Cooling Pros offer high-quality HVAC repair and insulation services with affordable rates and unparalleled customer service. They offer a variety of heating and cooling services for homes and businesses across the Chicago area, and always have a tech on call 24/7 to take care of your immediate HVAC emergencies. Customers report being highly satisfied with their quick and efficient repair service, along with their flexible scheduling times and affordable rates.
Address: 300 N LaSalle Drive #4925, Chicago, IL 60654
Phone number: 312) 883-5760
Hours of operation: 24/7
URL: www.chicagoheatingcoolingpros.com/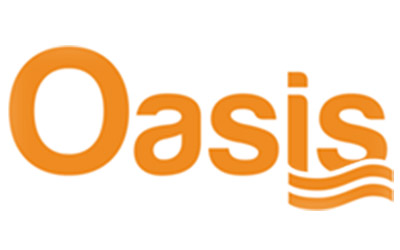 Oasis Heating and Cooling aids Chicago residents with all of their heating, cooling and energy-saving issues for decades. They are trained in both residential and commercial HVAC systems, along with ductless systems and boilers. Experts in air conditioning repair, service and installation, this company has earned rave reviews for their friendly customer service team and experienced technicians.
Address: 5736 N Western Ave, Chicago, IL 60659
Phone number: (773) 320-5395
Hours of operation: Mon - Fri: 9am - 5pm; Sat: 9am - 2pm; Sun: closed
URL: oasisheating.com/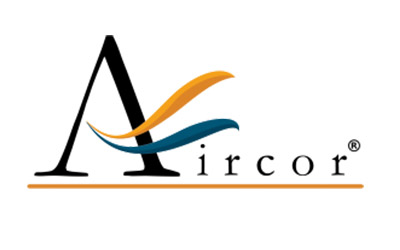 Aircor is made up of a team of certified, experienced and courteous HVAC techs. The company specializes in heating and cooling repair, maintenance and installation. It provides flat-rate pricing and no hidden fees like overtime or trip charges. Aircor offers full warranties on their materials, flexible financing and online coupons to help mitigate costs. 
Address: 2804 W Belmont Ave #106, Chicago, IL 60618
Phone number: (773) 800-1777
Hours of operation: Mon - Fri: 7am - 9pm; Sat - Sun: 7am - 3pm
URL: www.aircorheatingcooling.com/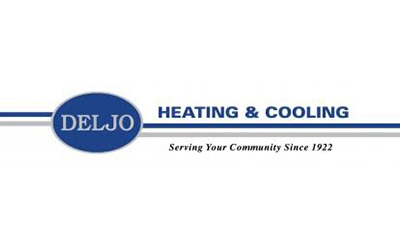 Deljo Heating and Cooling offers top-of-the-line installation, repair and maintenance services for all heating and cooling systems. Their gold star maintenance agreement provides a variety of features that help during unexpected HVAC repair, including Saturday appointments at no extra charge and discounted parts and services. Technicians are trained extensively and dedicated to offering professional and friendly service every single time.
Address: 4300 West Bryn Mawr Avenue, Chicago, IL 60646
Phone number: (773) 248-1144
Hours of operation: 24/7
URL: deljoheating.com/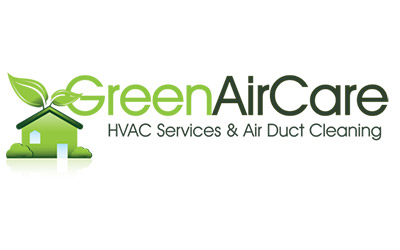 Using state-of-the-art technology, Green Air Care quickly and effectively cleans the polluted air in your home, making it a healthier place for your entire family. They also offer superior air conditioning and heating services, along with attic insulation, commercial air duct cleaning, dryer vent cleaning and more. They offer online coupons, and Chicago residents report high satisfaction with their quick response times, easy scheduling process and in-home estimates.
Address: 1584 Barclay Blvd, Buffalo Grove, IL 60089
Phone number: (847) 563-4693
Hours of operation: Mon - Fri: 7am - 7pm; Sat: 7am - 4pm; Sun: closed
URL: greenaircare.com/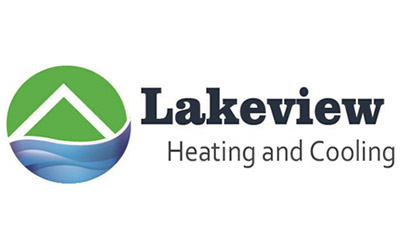 Lakeview Heating and Cooling believes you should never compromise on comfort, which is why they offer exceptional customer service and only work with high-quality materials. They can expertly handle all air conditioning and heating problems, along with boiler service, air quality services, and furnace repair and installation.
Address: 3056 N Racine Ave, Chicago, IL 60657
Phone number: (773) 698-6569
Hours of operation: 24/7
URL: lakeviewhvac.com/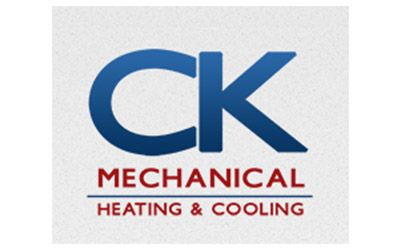 CK Mechanical Heating and Cooling can repair and service all HVAC makes and models. They offer free in-home estimates and no-obligation, money-saving coupons on their website. Customers report being happy with their wide range of HVAC repair services, along with the easy appointment booking feature on their website, friendly customer service representatives, and prompt and courteous HVAC technicians.
Address: 1826 E Camp McDonald Road, Mt Prospect, IL 60056
Phone number: (773) 474-1596
Hours of operation: Mon - Sat: 7am - 6pm; Sun: closed
URL: www.ckmechanicalhvac.com/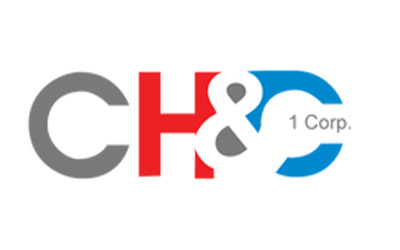 Chicago Heating & Cooling 1 Corp. doesn't just take care of HVAC systems. They also provide service on ice machines, walk-in coolers, freezers, refrigerators and other major home appliances. This business is the area's fastest-growing heating, cooling and refrigeration servicing company. All of their technicians are certified and accredited. Customers rave about their exceptional service, affordable rates, and easy to use website.
Address: 2023 W Fullerton Ave, Chicago, IL 60647
Phone number: (630) 854-2806
Hours of operation: Mon - Sat: 7am - 8pm; Sun: 7am - 8:30pm
URL: www.chicagoheatncool.com/
Comparing
×
You're signed up
We'll start sending you the news you need delivered straight to you. We value your privacy. Unsubscribe easily.