Best Home Improvement and Repair Contractors




Written by

Edited by

Reviewed by
Deciding who handles your home improvement, remodeling or repair project is an important decision. Use our guide to research the best home improvement contractor for you, whether you need a contractor to manage the project from start to finish or a simple appliance repair from a licensed professional.
Why trust ConsumerAffairs?
Our recommendations are based on what reviewers say.
4,353,380 reviews on ConsumerAffairs are verified.
We require contact information to ensure our reviewers are real.
We use intelligent software that helps us maintain the integrity of reviews.
Our moderators read all reviews to verify quality and helpfulness.
Compare Top Home Improvement and Repair Contractors

Read 22,656 Reviews

Connects homeowners and renters with home improvement specialists for free. Average home improvement job costs between $120 and $6,000. Includes damage protection guarantee up to $500,000. Online booking available.

Get a Quote

Call Center Open

(866) 782-4077

Read Reviews

Specializes in shower conversions and full bathroom remodels. Services for windows, siding and roofing also available. Custom design and installation provided. Free consultations.

Learn More

Call Center Open

(866) 774-0646

Read 3,716 Reviews

Focus on energy-efficient products. Works exclusively with asphalt shingle roof installations. Provides limited lifetime workmanship and manufacturer warranties on all products installed. Free on-site estimates for all projects.

Chat with a ConsumerAffairs decision guide

Live agent

Read 3,960 Reviews

Home Depot is an American home improvement supply retailer founded in 1978 and headquartered in Marietta, Georgia. It sells all major brands of tools and paint and has replacement parts for your electric and plumbing needs.

Chat with a ConsumerAffairs decision guide

Live agent

Read 48 Reviews

Headquartered in Lino Lakes, Minnesota, Custom Remodelers Inc. services Minnesota, West Wisconsin and the Twin Cities Metro with exterior and interior remodeling. Its services include siding, roofing, gutters, doors and windows.

Chat with a ConsumerAffairs decision guide

Live agent

Read 432 Reviews

Comprehensive exterior coating systems. Exclusive, in-house paint brand. Customized water filtration systems. Brita PRO authorized dealer. Free, in-home consultation. 30-year warranty. Local experts. Serves central Florida.

Chat with a ConsumerAffairs decision guide

Live agent

Read 2,117 Reviews

Helps users find professionals for home improvement projects in over 500 categories. Users can see customer ratings and receive quotes from companies. Offers other tools, such as how-to articles and cost information.

Read 975 Reviews

Manufactures and installs sunrooms and other modular additions, windows, doors and decking. Nationwide company with locally-operated dealers. Lifetime warranty on many products. Participating dealers offer financing.

Read 828 Reviews

This service matches you with a local home improvement professional. You sign up for a free account, answer a few questions about your project and receive free estimates and contact information for any project you have.

Chat with a ConsumerAffairs decision guide

Live agent

Read 1,455 Reviews

Specializes in bathroom and kitchen remodeling for residential and commercial clients. Services for countertops and surfaces, mosaic tiles and cabinet refacing available. Free consultations.

Chat with a ConsumerAffairs decision guide

Live agent
Thanks for subscribing.
You have successfully subscribed to our newsletter! Enjoy reading our tips and recommendations.
What to consider when choosing a contractor
How big is your project?
The type of home improvement contractor you need will depend on the size and scope of your project. Larger jobs may require multiple contractors to complete all aspects of the work, whereas smaller jobs might only require one specialty contractor you can easily manage yourself.
Large scale: Large scale projects include major home or business renovations or remodeling. They typically last for months at a time and involve hiring a general contractor to manage multiple subcontractors.
Small scale: Small scale projects usually involve one or two specialty contractors working on a specific repair or remodel. Projects like bathroom remodels might only need a plumber and a tile layer to complete. Smaller projects usually last anywhere from one week to a month.
Handy work: Any minor repairs or quick renovation projects, including fixing plumbing issues or painting the exterior of your house, might only require you to hire a freelance or independent contractor.
How credible is your contractor?
A contractor's credibility should play a significant role when you're hiring someone for a project.
Licensing: Licensing is among the most important things to consider when choosing a contractor. To avoid any financial risk, make sure a contractor is properly licensed in the state where they're working. Specialty contractors should be licensed for their area of expertise, and general contractors should be "B" licensed, meaning they can either perform all types of work needed for one job or hire subcontractors to do specialty work.
Verification: As a homeowner, you should always ask for a copy of each contractor's license to verify they are compliant within the state they are working. Ask for references and find out if the contractor is insured in case an accident happens on the job site.
How reputable is your contractor?
Carefully review a contractor's reputation before finalizing a plan and contract. Whether it's through an online contractor locating company or from a company's website, make sure you read reviews and fact check references.
Reviews: Reading real customer experiences gives you the most insight into what it's like to work with a contractor or repair company.
References: Ask for 3-5 references from the contractor you are interested in working with. Follow up with each one, asking them how their project went from start to finish and if they had any issues.
Established: Look for an established company that has a long list of projects you can check out.
What should you include in the contract?
One of the most important things to work out with a contractor is the contract itself. A contract should outline the scope of the work including project due dates, final pricing and how to handle changes and resolve issues. The contract might take some time to finalize, but it will be your reference point throughout the project. Be as detailed and thorough as possible.
Payment schedule: The agreed upon contract should be your reference point for how much and when you should pay for completed work. Having payments tied to various due dates within a project ensures the overall job keeps progressing. Try to negotiate a first payment of no more than 10 percent. This ensures the work is being done on schedule without overpaying for only a small portion of the job.
Start and end dates: Sometimes a contractor won't specify a start and end date, so think about putting those in writing before the contract is finalized. Delays will most likely happen no matter what, but a target end date will ensure the job stays as close to the agreed upon due date as possible.
Arbitration options: A lot of construction and remodeling contracts have a section stating who will settle disputes, should they arise. You should both agree on a well-respected national arbitrator like the American Arbitration Association.
What should be communicated up front?
Communication with your contractor is key during your entire project. Make sure you know the best way to keep in contact by asking if they prefer daily emails, cloud-based calendars or phone calls. Set up weekly check-ins, and walk through your home improvement or renovation project in person to see progress and discuss challenges.
Change orders: Expect changes to happen during the life of any project. Make sure any change orders are communicated with you first before they are added to the contract.
Decisions: Have your contractor give you a list of decisions you will need to make throughout the project. Know your deadlines and keep a list of materials you will need ahead of time to keep the project moving with minimal interruption.
Insurance: Contractors should carry at least a minimum liability policy. If they don't have any workers compensation in place and something happens on the job, you might be liable.
Emergencies: Make sure your contractor will be available in case of an emergency. This includes being available after hours should something major come up, like a water or gas leak.
What types of contractors are available for hire?
General contractor
Depending on how big your renovation project is, you might consider hiring a general contractor to manage the construction site. General contractors will manage all vendors and subcontractors throughout the entirety of a project.
Specialty contractors
If you have a small-scale project that requires one service, such as plumbing or electrical work, consider a specialty contractor. Specialty contractors have a license to perform repairs and installations in a specific field.
Appliance repair contractors
Just like there are specialty contractors that can handle specific home systems, there are technicians who specialize in major appliance repair. If you need your refrigerator, oven, range, washer, dryer or dishwasher fixed, an appliance repair service can send a contractor out to diagnose, repair or remove and install appliances.
Independent/freelance contractor
Independent contractors can enter into a contract to perform services but are not legally considered employees. They work for a specified period of time stated in the contract and are usually paid hourly.
Design/architect contractor
Designers and architects can be contracted to design homes, additions and renovations that involve structural changes. In some cases, you can find a design/build contractor who does both.
Hiring a contractor for a repair or small job
There are many home repair jobs that can be done quickly without a general contractor. Often, a handyman can take care of odd jobs around the house, but when it comes to dealing with your home's systems and appliances, finding a contractor or licensed repair technician to complete the job is usually the safest choice. 
Home system repair: Ensuring your home's systems are in proper working condition is critical to the livability and safety of your home. You can hire licensed contractors to repair or replace the heating, air conditioning, plumbing or electrical work in your home. Technicians are often licensed in one specialty, though you can find home service companies that handle more than one system.
Home appliance repair: Hiring a specialty technician is popular for appliance repair. The lifespan of most major appliances is around 10 years, so it's likely you'll need to have a contractor or technician visit your home at some point to repair or replace your refrigerator, stove, washer or dryer. Unless you're remodeling your kitchen, it's unlikely you'll need to hire a general contractor repair or replace an appliance. These jobs are typically straightforward and take only a few hours to complete.
Home repair cost
The cost of a home repair job varies significantly based on the nature of the problem. For example, the average cost to repair a refrigerator is around $300, while a project like installing central air conditioning often costs $3,000 or more.
Appliance installation costs usually run between $100 and $200, though you can often find deals for free installation when you buy a new appliance.
If you own your home, a home warranty helps offset the cost of major home repairs.
Home improvement contractors FAQ
Are contractor estimates free?

Sometimes. Many contractors offer free estimates, but every company has a different policy. Make sure to verify whether an estimate is free before you schedule one. Be aware that some contractors differentiate between an estimate, a consultation and a diagnosis.
How do I find a contractor to remodel my house?

Before you choose a contractor, you need to have a solid idea of the work you want to have done. Different contractors have different specialties, like bathrooms or sunrooms, so you need to pick one that has experience in the right area.

From there, gather information on possible contractors by:

Asking friends, family and neighbors for recommendations
Looking at online reviews
Checking contractors' websites for pictures of past work
Verifying licenses
Getting estimates
Researching additional fees, such as for permits
Asking for an estimated start date and timeline of project completion
How much does it cost to hire a contractor?

General contractors usually cost anywhere from $300 to $500 per day, depending on:

Their skill set
The scope of the work
Where you live
The season
How the contractor structures fees
How do I know if a contractor is reliable?

Gather as much information as you can to make sure the contractor you choose is reliable.

Verify the contractor's licenses and insurance.
Check to see if the contractor has negative reports or legal cases on file.
Make sure the estimate isn't too low or too high.
Confirm the contractor assists with permits.
Ask for several client references and contact them.
Find out if the contractor belongs to any professional industry groups.
How much can a contractor ask for upfront?

Generally, contractors ask for 10% to 15% upfront, though this sometimes goes up if you are ordering customized, nonrefundable materials.

If a contractor asks for substantial money upfront and you aren't ordering custom-made materials, it may be a red flag. Getting multiple estimates is a good way to figure out if an upfront deposit is a reasonable request for a job.
Can a homeowner be their own general contractor?

Yes, they can. Doing so can save money and give the homeowner more control, but it's difficult and stressful for those who don't have the experience and time to do it well. Always check state and local laws before starting an improvement project on your own.
Is there a difference between a contractor and a general contractor?

A contractor is usually the person physically doing the work, while the general contractor operates as a project manager. A general contractor usually sets schedules and orders and accepts materials. They are often the point of contact for the property owner.
What happens if a contractor doesn't finish the job?

If you're dealing with incomplete work by a contractor, consider hiring an attorney. It may be appropriate to take these steps:

Talk to the contractor and communicate your issues clearly. If you're unable to reach them, document all attempts at communication.
Document the incomplete work or hire another contractor to assess the work.
Fire the contractor.
File a bond claim to see if you can recover your money.
Report your original contractor to your state and city.
Consider further legal action.
Should I repair or replace my appliances?

When choosing whether to repair a broken appliance or buy a new one, it's smart to do a cost analysis. Shop around and see if you can get a free quote for fixing your appliance from a local contractor. Many major appliances can cost upward of a few thousand dollars, it's often worth it to have a contractor come out and attempt to fix the appliance if it's a simple repair.
Home improvement contractor reviews

This service is an online marketplace that connects homeowners to professionals in home repair, maintenance and improvement. After you answer a few questions about your current project, this service will determine which professionals in the database match your needs and price.
Read 828 Reviews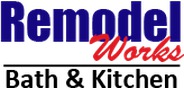 Remodel Works Bath & Kitchen offers comprehensive remodeling services from design through construction and clean-up. As member of the National Kitchen & Bath Association, Remodel Works has served more than 8,000 satisfied customers in the San Diego area. Remodel Works helps homeowners plan and execute residential renovations, room additions, bathroom remodels and custom closets and garages.
Expert design: Remodel Works has experienced designers on staff to assist with all kitchen and bath renovations and other residential remodeling projects.
Customized storage: Designers can create custom storage solutions for closets and garages, helping clients maximize available space.
Established track record: With thirty years of industry experience, Remodel Works is an established company with valuable industry partnerships and thousands of local customers.
Guaranteed satisfaction: In addition to a five-year workmanship warranty, Remodel Works also offers a No Grey Area Guarantee that includes final client approval and a price guarantee to work within the customer's provided budget.

Marble Warehouse is a stone, mosaic, slab, and tile company that offers deep discounts on home improvement materials and supplies for maintaining decorative hard surfaces. They can help homeowners, builders and interior designers determine which product will work best for a particular project and how much will be needed. Some of the large items that they sell, such as stone and quartz slabs, are only available for local pickup.
Accredited: The Marble Warehouse is an accredited member of the Marble Institute of America, an industry trade group that sets high standards for ethical and professional behavior.
Stone slab and tile: They offer marble, granite, Travertine tile and onyx stone slab in an eclectic collection of sizes, styles, colors and textures.
Porcelain tile: Also available is porcelain tile, which typically creates a shiny effect when installed, in numerous colors and shades to match almost any interior decor scheme.
Quartz slab: The company sells four types of quartz slabs, including Polarstone, Silestone, Viatera and ColorQuartz.
Payment options: Marble Warehouse accepts many payment methods, including PayPal, MasterCard, Visa, American Express and Discover.

Founded in 1992, Power Home Remodeling is a home remodeling company dedicated to energy efficiency and cost-saving renovations. They focus on using innovative technology and providing specialized help throughout the entire remodeling process to make sure you get the service and home you want.
Read 3716 Reviews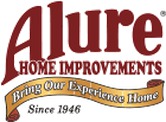 Alure was founded in 1946 and is still a family-owned company serving the Long Island, New York, and Metro New York City areas.
Financing: Alure helps consumers obtain financing for home-remodeling projects. An easy-to-use link on the company website simplifies the application process.
Projects near you: A virtual map on the website shows the location of projects the company has completed in your area. You can sort the map by project type.
10-day kitchen: Consumers who are not removing walls or changing the layout of their kitchen may be able to have a remodeled kitchen in 10 days with this full-service option.
Showroom: The company showroom has full-size room and product displays. A video link on the company's website also provides a tour of the showroom.
Other services: Alure is a full-service contracting firm that designs and builds kitchens, baths, sunrooms, as well as installs windows, siding, tub liners and roofing.
Compare Top Home Improvement and Repair Contractors

Read 878 Reviews

Founded in 1935, Roto-Rooter is the largest provider of plumbing and drain-cleaning services in the United States. It operates around 100 company-owned branches and approximately 500 franchises across North America.

Chat with a ConsumerAffairs decision guide

Live agent

Read 66 Reviews

Home improvement and remodeling product online store. 24/7 customer support. Free shipping with delivery in as little as two days. App includes in-home preview features. Special offers and pricing for professionals.

Chat with a ConsumerAffairs decision guide

Live agent

Read 902 Reviews

Connects customers with local professionals in over 500 project categories. Available nationwide. Read reviews, chat about pricing and book services in the app. Money-back guarantee and coverage for accidental property damage.

Chat with a ConsumerAffairs decision guide

Live agent

Read 405 Reviews

ServPro provides water, fire and storm damage solutions as well as mold remediation and commercial services. It is family-owned and has had the same ownership for over 40 years.

Chat with a ConsumerAffairs decision guide

Live agent

Read 180 Reviews

Online marketplace for professional cleaning and handyman work. Easy-to-use online platform. Variety of specialized services available

Chat with a ConsumerAffairs decision guide

Live agent

Read 490 Reviews

Locations nationwide. Offers customizable window and door options. Emphasizes savings and special offers for projects. Free in-home consultations available. Also offers a new virtual viewing feature. 10-year limited warranty.

Chat with a ConsumerAffairs decision guide

Live agent

Read 53 Reviews

Kitchen Magic is a remodeling company that serves homeowners in the northeastern United States. Offering a free in-home consultation, Kitchen Magic does cabinet refacing, cabinet installation and luxury countertop installation.

Chat with a ConsumerAffairs decision guide

Live agent

Read 445 Reviews

Home Depot was founded in 1978 and is the world's largest home improvement retailer. It offers top brands in kitchen interior remodeling, expert designers and licensed installers.

Chat with a ConsumerAffairs decision guide

Live agent

Read 19 Reviews

Vulcan Basement Waterproofing is the nation's oldest basement waterproofing company. It offers residential and commercial waterproofing and flooring and has produced over 500,000 installations in the past 60 years.

Chat with a ConsumerAffairs decision guide

Live agent

Read Reviews

Offers basement and crawl space contracting expertise. Services include basement waterproofing, foundation repair, sump pump installation and more. Free consultations and estimates. Financing options available.

Chat with a ConsumerAffairs decision guide

Live agent
Read 1,714 Reviews

Mid-Atlantic Waterproofing has been providing basement waterproofing services for over 50 years. They have completed over 15,000 jobs including waterproofing, foundation repair and water damage repair.

Chat with a ConsumerAffairs decision guide

Live agent
Read 135 Reviews

Basement Systems was formed in 1986 and is headquartered in Seymour, Connecticut. It provides consumers with renovation solutions for turning basements into additional living spaces.

Chat with a ConsumerAffairs decision guide

Live agent
Read 55 Reviews

Lemus Construction has been providing consumers with roofing and exterior renovations solutions for residential or commercial properties for over 20 years. It is a family-owned company that services the Greater Philadelphia area.

Chat with a ConsumerAffairs decision guide

Live agent
Read Author Review

Alure Home Improvements was established in 1946 and is headquartered in East Meadow, New York. It is a full-service home remodeling company offering custom designs and features to meet any home remodeling need.

Chat with a ConsumerAffairs decision guide

Live agent
Read Author Review

Marble Warehouse has been an importer of natural stone from around the world for over 25 years. Based in California, it provides consumers with decorative stone, stone care products, stone slab, quartz slab and porcelain tile.

Chat with a ConsumerAffairs decision guide

Live agent
Read Author Review

Based in San Diego, Remodel Works has been remodeling kitchens and bathrooms for over 30 years. It has completed over 7,500 remodeling projects since it began and offers a five-year workmanship warranty on all its work.

Chat with a ConsumerAffairs decision guide

Live agent
Disclaimer
Information in this guide is general in nature and is intended for informational purposes only; it is not legal, health, investment or tax advice. ConsumerAffairs.com makes no representation as to the accuracy of the information provided and assumes no liability for any damages or loss arising from its use.
Comparing
×
You're signed up
We'll start sending you the news you need delivered straight to you. We value your privacy. Unsubscribe easily.