Best Heating and Air Conditioning Repair in Indianapolis

Written by
Indianapolis' cold winters, humid summers and high pollen counts in the spring make a top-notch HVAC (heating, ventilation and air conditioning) system vital. When you're looking for an HVAC repair company or installer, find a licensed and insured business that provides excellent customer service and guarantees its work.
Why trust ConsumerAffairs?
Our recommendations are based on what reviewers say.
4,245,529 reviews on ConsumerAffairs are verified.
We require contact information to ensure our reviewers are real.
We use intelligent software that helps us maintain the integrity of reviews.
Our moderators read all reviews to verify quality and helpfulness.
Top 9 Indianapolis HVAC Companies

Read Author Review

Offers several cost-saving service plans for HVAC systems. Provides air filter changes.

Chat with a ConsumerAffairs decision guide

Live agent
Read Author Review

Offers free equipment upgrade consultations. Provides no-money-down financing and free seasonal maintenance, repairs and emergency services with new AC units.

Chat with a ConsumerAffairs decision guide

Live agent
Read Author Review

Installs, maintains, repairs and replaces heating and cooling units like furnaces, heat pumps and AC coils. Offers financing.

Chat with a ConsumerAffairs decision guide

Live agent
Read Author Review

Provides discounts to new customers who schedule work online. Offers preventative maintenance plans.

Chat with a ConsumerAffairs decision guide

Live agent
Read Author Review

Offers a maintenance plan that provides an annual tune-up for air conditioners, furnaces and water heaters. Provides priority help to customers with service plans.

Chat with a ConsumerAffairs decision guide

Live agent
Read Author Review

Provides exact pricing before work begins so customers have a clear idea of the cost. Available 24/7.

Chat with a ConsumerAffairs decision guide

Live agent
Read Author Review

Specializes in gas furnaces, dual fuel systems, AC units, electric air handlers and heat pumps. Offers 24/7 emergency repairs.

Chat with a ConsumerAffairs decision guide

Live agent
Read Author Review

Offers same-day service and online scheduling. Provides coupon and live chat on its website.

Chat with a ConsumerAffairs decision guide

Live agent
Read Author Review

Employs licensed and insured technicians. Offers online coupons and discounts. More than 50 years of experience.

Chat with a ConsumerAffairs decision guide

Live agent

Tips for heating and cooling in Indianapolis
HVAC systems in recently purchased homes in Indianapolis
When you buy a home in Indianapolis, have a licensed HVAC technician inspect the system to see what type it is, how old it is and how well it has been maintained. It's also crucial to understand its energy efficiency rating — this has a significant impact on your heating and cooling bills. Find out if the system is under warranty and whether it has been recently repaired by requesting the property's most recent inspection report.
Are gas or electric systems better for an Indianapolis home?
Whether you install a gas or electric system is a matter of preference. Electric heating systems are usually cheaper, easier to install and have longer lifespans. Maintenance is often easier as well. However, your electric bill jumps significantly when you use the heater in the winter. Be sure to budget for this in the fall.
Gas systems typically cost more to install but less to operate. This type of system is especially common in Old Northside, where the Victorian and Craftsman-style homes were built for gas heaters. 
Keep your Indianapolis ventilation system clean
The best way to keep your ventilation system clean in Indianapolis is to change the air filters regularly. Replacing the filter often is especially important if you have pets or leave your windows open during the spring and fall. Vacuum your air ducts and inspect for condensation or moisture. If pet hair, smoke or dust collect in your ventilation ducts or air filters, your HVAC system must work harder to overcome the obstruction.
Indianapolis HVAC FAQ
What are some tips for keeping my home in Indianapolis cool?

Shade is easy to find in Indianapolis, and it can keep your home cooler. Plant trees and bushes close to your windows. Your air conditioner is more efficient when you keep the condenser clean and free of debris. Sweep away any branches, sticks or grass that may gather on or around it.
What are a few ways to prepare for autumn in Indianapolis?

Autumn in Indianapolis is gorgeous, but falling leaves can clog your air condenser. Give it a good clean and be sure to change your filters as you stop using the air conditioner and prepare to use the heater. Contact a licensed HVAC repair company to schedule maintenance service in the fall — this lets you avoid unpleasant surprises when you turn your heater on for the first time in winter.
What's the difference between a heat pump and a furnace?

A furnace is a heating system that uses oil, gas, wood or electricity to keep your home warm. Most houses in Indianapolis have some sort of furnace. Rural suburbs tend to have oil tanks, while downtown Indianapolis homes are likely to have electric furnaces. Heat pumps are energy efficient alternatives to furnaces that utilize the heat and energy found naturally in the environment. While heat pumps are gaining popularity for their efficiency and ease of use, they are not as common as furnaces in Indianapolis.
When's the best time to replace an air conditioner in Indianapolis?

For the best price, replace your air conditioner after September. While Indianapolis summers are humid, you may be able to get through a few weeks towards the end of the season without air conditioning. If your AC breaks down in the middle of a heat wave, you should make an emergency call and have it replaced right away.
Is a dehumidifier worth it?

A dehumidifier is worth it for Indianapolis residents with a lot of moisture in the air inside their home. Humid air forces your air conditioner to work harder, which leads to higher utility bills and unnecessary wear and tear. Dehumidifiers are especially helpful in Indianapolis basements to prevent mold growth that can irritate those with allergies.
Thank you, you have successfully subscribed to our newsletter!
Indianapolis HVAC company information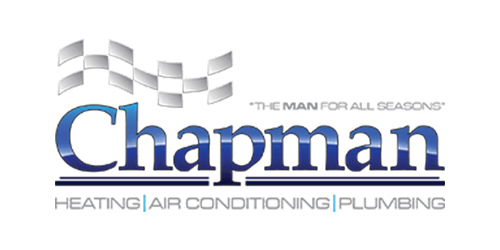 Chapman Heating, Air Conditioning & Plumbing inspects, services and repairs furnaces, heat pumps, air ducts, coils and thermal systems. The company provides a satisfaction guarantee and, as active members of the Air Conditioning Contractors of America, has access to the tools, resources and best practices in the industry. Customers can schedule appointments online, and the company serves several counties in and around Indianapolis, including Boone, Marion, Hamilton and Hendricks counties.
Address: 9230 Crawfordsville Road, Indianapolis, IN 46234
Phone number: (317) 291-4909
Hours of operation: M - F: 9am - 5pm; Sat: 9am - 12pm
Website: chapmanheating.com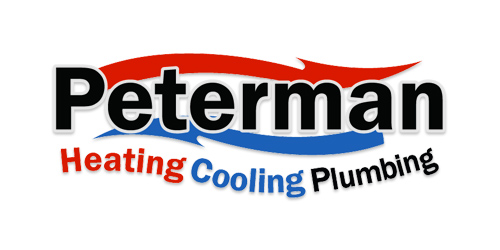 Peterman Heating, Cooling & Plumbing has been in Indianapolis for the last 30 years. The family-owned company hires technicians who are licensed, screened and trained to handle new system installation, repairs or general maintenance on anything related to heating and cooling your home. The company's technicians are available 24/7, and its membership plan provides discounted service calls and ongoing maintenance.
Address: 5240 Commerce Circle, Indianapolis, IN 46237
Phone number: (317) 859-4270
Hours of operation: 24/7
Website: petermanhvac.com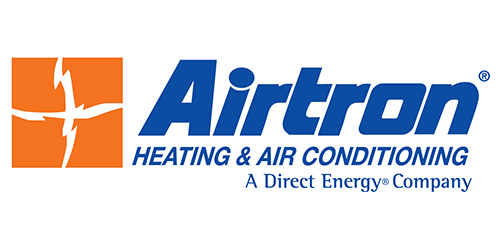 Airtron Heating & Cooling offers three distinct maintenance plans with different monthly costs and services. These plans include credit toward necessary system replacements. Customers can schedule appointments and buy air filters online. The company's registered products come with warranties. Airtron has been a local Indianapolis company for 30 years.
Address: 5150 Elmwood Ave., Indianapolis, IN 46203
Phone number: (317) 489-0897
Hours of operation: 24/7
Website: airtronindy.com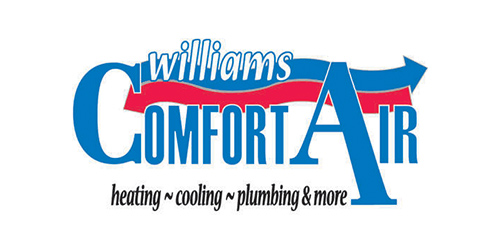 Williams Comfort Air has a fleet of 100 trucks and a team of 150 technicians ready to handle repairs, maintenance and installation for HVAC systems throughout Indianapolis. Customers can request a quote or schedule service through the company's website. It is licensed, bonded and insured, and its services include caring for furnaces, heat pumps and air conditioning units.
Address: 1077 Third Ave. SW, Carmel, IN 46032
Phone number: (317) 957-3533
Hours of operation: 24/7
Website: williamscomfortair.com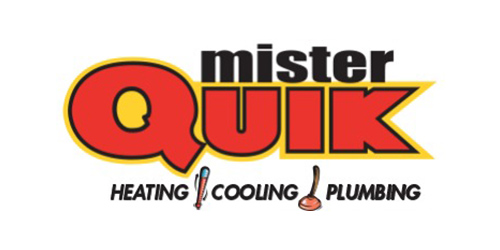 Mister Quik installs heating and air conditioning systems for Indianapolis homeowners. The company also responds to service calls and emergency repair needs. Its maintenance plan provides annual inspection and service for your home's heating and cooling systems. The plan saves customers money and provides priority service when they need repairs.
Address: 625 W. 86th St., Ste. 800, Indianapolis, IN 46268
Phone number: (317) 466-8463
Hours of operation: 24/7
Website: mrquikhomeservices.com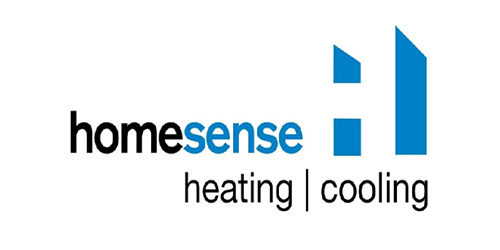 Homesense Heating and Cooling promotes being an honest company that doesn't take advantage of its customers. It specializes in air conditioning repairs and maintenance. The company also installs furnaces and heat pumps and works with geothermal and ductless systems. Homesense is a member of several local and national professional associations, and its technicians are licensed and certified.
Address: 2201 E. 46th St., #200, Indianapolis, IN 46205
Phone number: (317) 207-4021
Hours of operation: M - F: 8am - 6pm; Sat: 8am - 4pm
Website: trusthomesense.com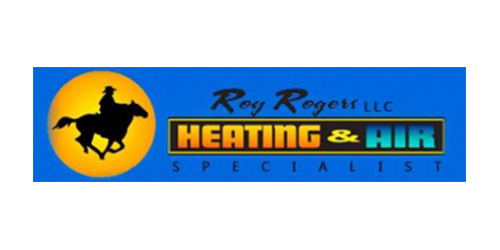 Roy Rogers Heating & Air provides a 10-year warranty on all air quality service and parts, and the company doesn't charge for service calls when work is performed. The company offers 24/7 emergency response. It installs thermostats, repairs furnaces and takes care of any heating or cooling need.
Address: 2404 N. Ritter Ave., Indianapolis, IN 46218
Phone number: (317) 322-0960
Hours of operation: 24/7
Website: royrogersheatingandair.com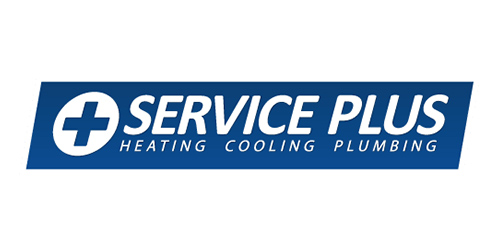 Service Plus Heating, Cooling, Plumbing provides same-day emergency service. Its technicians are certified, highly trained and often military veterans. The company offers HVAC repairs, replacements, installation and maintenance, and it customizes heating and cooling systems for Indianapolis homes.
Address: 7520 E. 88th Place, Indianapolis, IN 46256
Phone number: (317) 342-3581
Hours of operation: M - F: 7am - 10pm; Sat-Sun: 8am - 10pm
Website: serviceplusnow.com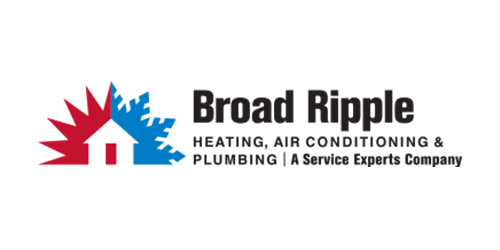 Customers who purchase a new air conditioner at Broad Ripple Service Experts also receive free maintenance checks twice a year, free repairs and immediate emergency response. The company also provides equipment upgrades. Broad Ripple Service Experts does not charge for service calls if it also makes repairs, even on weekends and holidays.
Address: 8227 Northwest Blvd., #300, Indianapolis, IN 46278
Phone number: (317) 253-8474
Hours of operation: 24/7
Website: broadrippleheating.com
Comparing
×
You're signed up
We'll start sending you the news you need delivered straight to you. We value your privacy. Unsubscribe easily.