Consumer Complaints and Reviews

We closed on our NEW Pulte home on Oct 11, 2011. On Aug 8, 2016 we had our first a/c issue with Lennox. The upstairs unit was not cooling sufficiently. Tech came out and recharged the unit adding 2 lbs of refrigerant. $209 service charge. On May 19, 2017 same issue with a test for a leak. $430 service charge. Go away on vacay for a couple of weeks, come back, same issue. Another call. This time no service charge. Couple of days later discovered a leak in the evaporator coil. Cost to replace $2,422.64. Really?
I call Lennox. Five year warranty. "You are out of warranty. Sorry, bye." This all started on 8/8/16, within the 5 year warranty. Is there a little man in the evap coil saying, 'hey look at me, I am leaking here!' It takes time to sort things out. Let alone the A/C season ends sometime in Sep and begins again around May. So for the five years and nine months the unit is installed it gets used maybe six months out of the year. So in essence my system is two and a half years old, not five.
Here is the kicker to all of this. The paperwork and warranty card are tucked away next to the unit. I didn't know the units needed to be registered. I have two units. Where is the second set of paperwork? I don't know... not anywhere to be found. I call Lennox. They tell me to go to **. The deadline is 2/1/16 or 60 days AFTER your original coil is replaced. Great. Is there anyone to talk to at this website? No. Do I have some questions? Yes. Is there an email address to address my questions? Yes. Will I get an answer? Well, it has been a couple of days so far and nothing. I am not holding my breath.
Why doesn't the builder leave behind a folder for the new homeowner that is nuclear orange in color. The folder should say, "Things you must take care of immediately!" In that packet is a checklist with all of the warranty cards that need to be registered. This way with all of the chaos of moving in you know you have to take care of something important. NOW!
So now I go after my builder. After all Pulte states "Over 65 years of experience go into the building of every Pulte home, and our construction standards are set high to meet expectations. When we build your new home, we follow a process that meets high standards of quality and attention to detail." Um... nope. They should say "Over 65 years of experience go into the building of every Pulte home and we have learned over the years that we can squeeze our suppliers extremely hard to meet Wall Street's quarterly profit expectations. You can count on getting mechanicals for your home that look good and will last just long enough to be out of warranty. By then we are out of the picture." So what did the builder say? Same thing. You are out of warranty.
Final thoughts. This is a great country. But unfortunately we are racing to the bottom. No one wins there. I would rather have a bullet proof HVAC system (25 year warranty) installed in my house. Yes, it will cost them more, but they can pass that cost on to me. How am I going to know how much they paid for the system? In doing so their name becomes synonymous with quality. Now... I will never do this again. REMEMBER WHEN WE BUILT THINGS THAT LASTED? Damn shame... P.S. My wife told me she didn't want to buy a mass produced house. "They will cut corners everywhere they can." I should have listened to her. I owe her that statement for the grief this overall experience is causing her.

I made the mistake of having two Lennox systems in my house. Last year, the coil in one had to be replaced. This year both units went out in the same week. One of the units (basement) had a leak in the outside unit. Had to pay $225 to get Freon since it was a weekend. While the part was under warranty, labor was not. So to replace this item was $595 in labor or $525 to repair. I really wanted to do the $595 so Lennox would feel the pain but the installer said I would probably get another lemon that had to be repaired the next year. He said it was probably manufactured on a Monday or a Friday, which had the highest failure rate.
The other unit (main house) had the coil go out. While the 'part' is under warranty, installation is $1,000 total. Had to pay $325 to find the leak. This coil was just replace last year too. I cannot keep replacing these annually. I found an installer who said NOT to buy the copper coil, only allow installation of the aluminum. They are supposed to be out this month. My installer says no. I'll be over $2,000 in repairs before this is over and probably have to do it again next year. Currently, I have now been on hold for over an hour (65 mins) waiting on a representative to find out if aluminum coils are available anytime soon.

I had this Lennox 13ACX unit just for 19 months, and it was freeze up in July. I call the installer, they came and got operating pressures at 350/160 (Liquid/Suction) at 81 degree day. The technician told me the low side pressure is high, then he changed his mind after talked to his boss, and said the system is normal. I then download the hvac manual. On the manual, the pressures for my model are 304 / 134 at 80 degree, and 354 / 142 at 90 degree. I was trying to call Lennox to get the normal work pressure range and no one seems understand. It was a unbelievable experience. Hope someone from the manufacture could contact me.

After 3 years of use I had to replace the coil in the Lennox A/C unit. I paid the labor for the installation. Exactly 2 years later, 2017, I had to replace the replacement because of a leaking coil. This time, I had to again pay the labor for replacing the coil. The second time, the coil was replaced with an aluminum coil.
Do I have any recourse against this company?

We had a Lennox system installed in our house. 31 days later it's blowing hot air. We had the guys come out check it out and what a surprise the exchanger they just installed 31 days ago was bad and needed replaced. I called the people and they said my 30 day warranty was expired. As you can guess, I was extremely mad. They eventually came out and replaced it free of charge. The tech actually said that Lennox was now getting their parts from Mexico and were junk.
Fast forward 3 years and our AC is acting up again. The tech said it had no freon and there was a leak. Go figure, only 3 years after replacing the exchanger, the whole copper line running out to the outside, and the outside unit... It's broke again. Lennox is crap. Never buy Lennox unless you want to replace your whole system every 3-5 years.
How do I know I can trust these reviews about Lennox?
823,111 reviews on ConsumerAffairs are verified.
We require contact information to ensure our reviewers are real.
We use intelligent software that helps us maintain the integrity of reviews.
Our moderators read all reviews to verify quality and helpfulness.
For more information about reviews on ConsumerAffairs.com please visit our FAQ.

My husband and I had our house built in October of 2015. Our Lennox air conditioner stopped working in June of 2017. We had to pay hundreds of dollars to have the coolant put back into the unit just for the air conditioner to stop working the very next day. We have a two-year-old son who has a bleeding disorder and requires medicine and a lot of medical equipment to be kept in our house. We cannot allow our house to get very hot. We are fearful that even if we pay another several hundred dollars, the air conditioner is going to stop again the next day. Having this air conditioner in our home has put our son in danger because his extremely expensive medical supplies and medicine cannot get hot. Not to mention, it is not safe for a two-year-old to be in an extremely hot house.

We did our homework, Lennox was the best, right off the start. The first year 2009 had to replace part in heater, summer time had to replace part on air unit. Second summer A.C. had to have part replaced, year 5 A.C. unit had to have new motor!! Year 9 this is right now coils have a leak, not covered under warranty $3000 and next year is year 10 end of warranty altogether. $15; to 19 thousand dollars to replace both units. What a bunch of **. 10 yrs and every year something had to be replaced. I will never buy another LENNOX ANYTHING or recommend them.

My husband and I purchased our Lennox Xc1403623007 air conditioner three years ago. We replaced an old Carrier air conditioner. We spent over six- thousand dollars for it. We have already experienced a leak and the protocol is for the air conditioner service people is to inject with a sealant die and then add for Freon. That cost us eight hundred dollars. I'm aware that there is a class action law suit against Lennox for faulty coils. You don't get anything back unless they change your coil out and you still have to pay for labor and Freon. What a JOKE. They only offer seventy-five dollars for a service fee and five hundred for labor if the coil is actually replaced. So, now we wait to see if the sealant works and if it doesn't it will cost us labor and freon. That will be another eight hundred to one thousand dollars. I WILL NEVER BUY A LENNOX AGAIN.

I live in Houston, TX. We have a new house in which a brand-new Lennox AC system was installed in 2011. After a repeated failure of the evaporator coil, I decided to take this issue further and write to the general public in hope that enough complaints would make a difference. In July of 2014, we had the evaporator coil burst and leak. We paid $1400 for this issue to be resolved. Just a short amount of time passed and here we go again with the same issue. Just this Sunday, the AC stopped working yet again due to the exact same issue. The evaporator coil has a quarter of an inch hole in it and the refrigerant leaked fully! We are slammed with another round of huge costs.
I called Lennox customer service and they said the part is under warranty and they will provide another coil. However, they are not responsible for the refrigerator, labor and etc costs. I tried to explain that it is not the customer's fault that a manufacturer's part failed and brought an array of costs (and not once, but twice!). I am not only talking about monetary costs, but also huge discomfort since we have no AC for the second time around in Houston and it is 97 F inside, but also transactions costs, our cost of time spent and finally huge environmental cost since leaking refrigerant is highly potent greenhouse gas!
And needless to say, I am furious. A young person trying to make a living will not settle on paying $1,400 each time this happens. A quality AC unit is expected to last at minimum 10 years. And because of Lennox' faulty equipment, it keeps on failing every 2-3 years! There is class-action lawsuits everywhere, bad reviews, but the company does nothing to mediate this problem.

The evaporator coil on the Lennox AC system in our newly constructed home purchased April 29, 2013 had to be replaced in June 2015. We learned the Lennox evaporator coils were defective and filed a claim with the class action lawsuit but never heard anything. Now the replacement (2nd) Lennox evaporator coil has failed in less than 2 years. Each time, we had to pay labor costs, which run approximately $1,000, even though the part is under warranty. Many of the homeowners in our townhouse community who have the same Lennox system have also had to replace their evaporator coils. Lennox products are defective, and the company does not stand behind their products. The system is also very noisy and doesn't cool consistently, but only the installer, who was hired by the builder could check the system, and of course, he insisted there was nothing wrong with his installation or the system.

Bought a 5 ton Lennox A/C in 6/2008. Have had to replace the compressor, the outside coils, the inside evaporator coils and the inside fan. I've had numerous service calls do to fix leaks. After 4 years the inside of the fan cabinet was rusting badly. Don't not buy Lennox products, Absolute junk.

I purchased a Lennox heating and AC unit on September 11, 2014. I have since had the company out three times for repairs. (I previously had a York system for over 21 years and had them out once after 20 years of operating fine.) The first time was because it shut off with no explanation. The repair technician stated that something tripped the emergency shutoff. They flipped it back on and went on their way. The second time was because water was leaking out of it. They said it just needed to be caulked and left it. Not even a month later it stopped cooling and water was leaking. They said, "It's a hole in the coil that needs to be replaced for $1500. The part is under warranty but the labor is not." After researching, I found this is a common problem that they have and there is a class action lawsuit due to it. Don't buy this product!!!

My first experience with Lennox equipment was good. I purchased an a/c(XC13) unit from them in 1986, and it has worked for 25 years without any problem. For this reason, when I decided to buy a new cooling unit in July 2011, I chose Lennox again. The dealer was Four Seasons (Bedford Park, IL 60638), recommended on the Lennox webpage as "Lennox Premium dealer". In the fifth heating season, the air-conditioner practically stopped to cool, and I called Four Seasons. They sent a technician who was supposed to determine what part was broken or not functioning properly. He came on June 12, 2017, and (after washing away some ice), measured the refrigerant (freon) pressure level, and said "there is a microscopic leak somewhere in the system; it can be anywhere". For this he took $85. He could not say what is the cause of the leak. Now I do not consider this to be a "diagnosis" at all. Afterwards he proposed two "solutions".
1. (the one he recommended) - Freon repair package for $1400.00. He would put a dye in the refrigerant, let it circulate for 5 weeks, and this was supposed to show the location of the leak, after which a leak would be repaired. This seems to me a crude and expensive solution, and not giving any certainty, that all leaks have been found or that another will not appear soon after such "repair". I would rather have them replace possibly defective parts by new one after another, till the problem is fixed. I have the warranty for 15 years for parts, labor and compressor which should cover this.
2. Temporary fix. He would pump two pounds of freon into the system ($79 per pound). He said "it might hold for several years, because the leak is microscopic'' (no support given for this claim). It seems that in this way one could keep pumping in the refrigerant without end (and paying for it). He also said the warranty for freon is just two years, so one would need to check pressure yearly to benefit from this. He could not offer any satisfactory solution and left. As many other people now, I conclude that Lennox products quality declined drastically, its warranties mean nothing, and their dealers are as good as Lennox. I am not going to use them ever, and discourage other customers from doing so.

Summer of 2014, I replaced my builder grade cheap York AC with an expensive Lennox unit. Now, summer of 2017 and AC does not work and I am being told it needs a new TXV. Takes 3-4 hours to repair and am being quoted $1244 from my AC company. My cheap builder grade unit, York, worked with NO problems for 10 years. DO NOT BUY LENNOX.

I had a brand new EL296V furnace installed last September. The installer is Check Point plumbing and heating. There are whistling sounds when the heat comes on and off and high frequent buzzing sounds when the furnace is heating. The whistling sound bothered my family so badly that I had to turn off the furnace at night. Also, the total exhaust venting pipe length is beyond the maximum allowable exhaust vent pipe length specified by the manufacturer by 3' (the result of the measurement was given by the technician from Check Point). A Lennox technician came to check the furnace and the installation in March, 2017. I am surprised to learn from Check Point that "Lennox has given an all clear to this installation".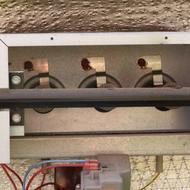 Nearly killed us. Watch out for anything from Lennox. After we got to 16 of our neighbors having cracked heat exchangers on these units in new homes then I stopped counting. Many, many people thought they had recurring flus. Many sick kids throwing up and many even worse off people. Still hearing about sick people every week. Lennox offered to take our system away but when we told them they were welcome to come investigate at our house then they never responded. Turns out they knew about the problem as far back as February 2015 but never told homeowners.
I guess the Consumer Product Safety Commission is on the take somehow or it's politically not allowed to investigate large corporations because after a little over 2 months after we filed a report we received a letter from them saying they would not investigate. We had provided them a lot of evidence and the situation is cut-and-dried... close to 100% of our neighbors with Lennox 13GEP** had cracked heat exchangers where poisonous gases can flow into the homes. Many, many were very sick. Unfortunately, the legal system would cost $125,000 to $250,000 to try to take them to court; so, with no government agency willing to investigate, then there is no justice in America.
By the way, if you have a cracked heat exchanger then you had better check if you have "turbulators" (Nox unit, screen, baffle sometimes called). See the photo for an image of the tabs holding them there. In ours there was a known problem of these bending when hot and touching the inside of the heat exchangers and burning a hole in them. The HVAC warranty company did not bother to investigate nor repair. The North Carolina real estate legal system and the purchase contract for the new homes makes it impossible to go to court unless you are a millionaire, from what we understand. So, basically, they can put you through hell and make you sick the rest of your life because they are too greedy so unscrew the two screws needed to remove the panel and see if these are on there! If you have been maimed or family member has been killed, then please contact me. Thanks.

I had purchased a Lennox AC unit in 1991 when I originally built my house and it last until 2009 with periodic repairs for approximately $1000. In 2009 I replaced the AC system with a XP16. In 2017 the condenser had catastrophic failure and to replace it would cost over $4000. I was told by a contractor that units made after 2008 had used cheaper Chinese parts and many problems were being experienced. Needless to say this is very disappointing because I thought Lennox was a reputable company. I replaced the unit with a Trane system for less that the repair would have been. Too bad the consumer always gets shafted. Our only recourse is to not buy their products and let everyone know to beware.

I had a Lennox AC system installed in May of 2015. It worked great for two seasons. This month of May I turned the system on and there was no cooling. I Called a ac repairman and he said there was no freon In the system. The part to repair it would cost $1400 with the freon and installation. This is for a two year old system.

Lennox SPL98UHO70XV36B - I spoke with Vanessa ** who was very rude and disrespectful on the phone, called me a child for trying to explain the situation that had unfolded where their rude installers who took and left with my old touch screen thermostat and damaged my 2 year old AC a coil by cleaning it with my old broom bottom, I asked them why they used my old broom bottom they told me that my vacuum did not work.
Four Seasons air control needs to get their workers proper equipment and tools. I called and spoke to Vanessa ** about the situation and immediately she opted out of paying for a new AC A coil claiming that the installers were there for furnace install only and that they were not liable for anything else. I tried explaining to Vanessa ** that when the installer came to do the assessment he stated that he would clean the AC A coil. GOOD. I asked what was good he told me not to worry about it that everything would be GOOD. I now have a damaged AC A coil and missing old thermostat which Four Seasons Air Control wants nothing to do with and everything was paid in full 5,732.50.

I purchased my Lennox units because I truly believed they were the best. Boy was I ever wrong! After less than two years the thermal expansion valve went bad in my unit. Waiting for the other to go out next. The technician says he is seeing that in many of the Lennox units. Parts are defective. He says it is common now. This is a two or three hour job to fix and very very expensive. Plan on spending 500 to 1000 or more dollars to fix parts on each unit. My last air conditioning units lasted 25 years. Seeing the quality of the new Lennox units and I am not impressed. I am very very angry. I will never purchase a Lennox unit again. Poor quality. Highly dissatisfied.

I am very disappointed with the quality of this HVAC Lennox 14hpx air conditioning. It's being failing for the last 6 years. Every summer I have to put 4 to 5 lb of refrigerant. The last installer just told me that these units are junk. That it's impossible to repair because the copper tubes in the evaporator rusts within 2 or 3 years of use. I couldn't join to the class action suit against Lennox because it was close. Stay away from these units. If you buy a new home and those units are installed be on top because your warranty expires in 5 years. I made the mistake to just recharge the unit the 2nd year thinking that was normal. Lennox don't even want to talk to me.

I had a Trane unit for 13 years that worked like a charm except due to leaking in the air handler the coil got rusty so I decided to replace the entire system - heat pump, Air Handler Merit CBX25UH and thermostat. Contractor recommended Lennox. This was installed day before Thanksgiving 2016. I turned the air conditioner on at the beginning of April 2017. So far the air handler has frozen up twice in April so the unit freezes up and shuts off and only the heat pump outdoors runs with no air inside. Plus there is a lot of water condensation accumulating around the bottom of the unit near where the filter goes. After the unit is shut down for a number of hours it will come on again. My a/c tech has been out twice and can't seem to find the cause. I live in Texas and this is unacceptable. I am extremely disturbed after reading countless negative reviews. I don't know how to resolve this situation.

I have bought a new Lennox 4 ton a/c. Less than one year the heat exchanger fail. I had call Lennox. They were not nice at all. They give me hard time to hold of them. Anytime I call I've been on hold at least 30 minutes sometime hung up. Right now I have been on hold been 15 minutes. They're not willing to take action and fix it. I had to fix it because the weather is cold. I have 4 kids I had to pay out of pocket. Til today they did not help me. They did not wanna help. The Lennox product is bad. The service is worse. I do not recommend it at all only if you looking for headache.

My house was built in 2013 and a new Lennox air conditioner and furnace was installed. I have the annual maintenance and cleaning done on my air conditioner and furnace by the H&C company that installed it. Last Spring when the air conditioner was 3 years old, the H&C service guy found that it was low on Freon. He had to put 2 pounds into it. I had to pay for the extra Freon and for the leak test and they didn't find the leak. My air conditioner seemed to cool fine and didn't seem noisy the prior summer and early fall. So, not sure if it leaked over the winter. Then this Spring, had it cleaned and maintained again and now it is down 4 lbs of Freon. This time the H&C service guy found the leak in the evaporator coil. Again, my AC seemed to cool fine last summer and early fall and no loud noise. So again, did it leak over the winter when the furnace was running?
So, now it is going to cost me around 550.00 in labor (part is under warranty) to replace the coil when it was obviously defective from the beginning. I saw there was a class action lawsuit against Lennox about these coils in air conditioners purchased between 2007 and 2015. My air conditioner fits into that range, but the lawsuit is supposedly closed, so I am stuck paying for the labor. I think Lennox should pay for the labor thru the warranty since it is obvious that this was a bad part. I have always had Bryant and Carrier and never had any coil issues. Is there anything I can do now since the lawsuit is closed, but the faulty coils are still in people's air conditioners?

Purchased a new XP-195-ton HVAC on our dream home. This unit has been a nightmare. It has had 3 compressor and 2 evaporator coils on it in 9 years. Lennox has failed to stand behind the product. Hopefully, BBB of Texas will help with Binding Arbitration!

I am a 30 yr experienced HVAC tech. When I call their support line to help with L series 15 ton roof top unit. My customer had No heat and all the literature (wiring diagrams) were missing. 48 minutes on hold... finally talked with tech support. He knew less than I did about the equipment I was working on. I tried to get him to pull up wiring diagram to help explain what I was seeing. Flat out told me he can't do that. I asked for someone who could do this for me. Then he hung up on me. I was able to figure out the problem to get my customers building back up to temperature. No thanks to Lennox corp. Very very disappointed. I will never recommend any Lennox product or equipment to my customers. It is sad to say but They just don't care about their customers.

I installed a new HVAC system and was told I would receive a $700 rebate. HA! They send you the rebate in the form of a debit card that costs YOU money to get the cash. I want to apply the entire $700 to my bill... but I am being cheated of the amount that it will cost me to cash this piece of plastic at an ATM. They do NOT give you an actual $700 rebate--or whatever other amount your purchase qualifies for.

We are so pleased with the equipment & service we received from Lennox & Mid Air in Saginaw TX installed our unit (htg and air, we purchased the elite series) & we could not be more pleased, they were very courteous & professional. I would recommend Lennox & Mid Air of Saginaw TX to anyone. Donnie ** the owner is a great person.

Purchased 9/06/2016. Problems from the start. 6300.00 for a defective Hvac system! This Lennox unit was a replacement for a 17 year old system. The old system ran better. This unit was very noisy with AC running so I called the contractor. They came out and had to replace fan which we damaged with a large indention. Looked like it was dropped at some point. This was effective on the noise but a week later the central control board had to be replaced for failure to work at all! Just waiting to see what's next. Phone calls and a formal written request to Lennox have been totally ignored. No response whatsoever! 1 year labor warranty then they start ripping you off on the replacement of defective parts. Lennox is junk now. Didn't used to be! I recommend don't buy Lennox products!

I purchased my Lennox 95% high efficiency furnace and air conditioner on 10/23/12. Installed by Lennox Dealer Matthew's Heating and A/C. On 1/21/13 my wife woke to no heat and a 53 degree house. After eleven visits with the furnace not operating, replacing numerous parts and contacting Lennox technical services. Matthew's replaced the furnace 2/8/13. We registered the first furnace with Lennox. We were not provided any documentation for the second furnace. I had two semi-annual services through Matthew's after the installation. Since then he has gone out of business. N. Wildwood Mechanical has done service since.
On 1/1/17 we awoke with no heat. N. Wildwood Mechanical has contacted Lennox Technical Services and was instructed to replace the control board. This did not solve the problem. The local Technical Representative was in my home on 1/11/17 until 9 pm. He has determined numerous parts have failed due to improper installation of the air cleaner assembly. Your representative is now offering a third replacement furnace. However he claims I am responsible for the labor and the diagnostic time by N. Wildwood Mechanical. N. Wildwood Mechanical quoted $2000 for the replacement of the furnace including 8-10 hours diagnostic time.
I chose a Lennox product for its great reputation and quality. I do not feel I should be fully responsible for $2000 in labor costs for a furnace less than four years old. I was also informed that I possibly have a broken mount on my Lennox A/C unit. We have been with heat from my furnace since 1/1/17. Please respond. Thank you.
Company Name:

Lennox

Year Founded:

1895

City:

Richardson

State/Province:

TX

Country:

United States

Website:

http://www.lennox.com/