Find the Best Heating and Air Conditioning Repair in Kansas City

Top 10 Kansas City HVAC Companies

A.B. May HVAC
Read Author Review

Employs more than 250 trained technicians and offers 24/7 service for HVAC issues. Services include electrical repairs, comfort improvements and AC installations.

Air Unlimited Heating & Cooling
Read Author Review

Specializes in replacing, repairing and maintaining heating and cooling units. Offers free estimates on installation to all customers.

AWHAC Heating and Cooling
Read Author Review

Guarantees every customer an exact price, a high standard of craftsmanship and a clean house when repairs are finished. Employs NATE-certified technicians and offers a wide array of services.

Bob Hamilton
Read Author Review

Offers transparent "No Surprises Pricing." Nominated for the Kansas City Business Ethics Award. Provides 24/7 emergency services.

City Wide Heating and Cooling
Read Author Review

Offers preventative maintenance. Repairs and replaces ACs and furnaces and provides a 100% satisfaction guarantee. Established in 1949.

Midwest Heating Cooling and Plumbing
Read Author Review

Employs technicians certified by NATE (North American Technician Excellence). Services all brands and offers discounts for returning customers. Family-owned business.

Neal Harris Service Experts
Read Author Review

Skilled in a wide array of HVAC issues, including heating, air conditioning, air quality issues and plumbing services. Offers a one-year 100% satisfaction guarantee on all services and repairs.

R-Mech Heating, Cooling & Plumbing
Read Author Review

Provides a 100% guarantee on all work. Offers service for a wide variety of equipment models. Handles all HVAC issues.

Res-Q Services, LLC
Read Author Review

Has 15 years of experience in Kansas City. Offers 24-hour repairs and works on a wide range of products, from heating pumps to refrigeration equipment.

Top Notch Heating, Cooling and Plumbing
Read Author Review

Requests no payment until work is complete and the customer is 100% satisfied. Offers a VIP Maintenance Agreement for a monthly cost that provides discounts on a variety of HVAC repair options.

When reviewing HVAC repair companies, look for:
Warranties/guarantees
Licensing
Insurance
Customer reviews
Expertise in multiple areas
Upfront pricing
A good company offers all of the above benefits so you can be comfortable in every season and breathe easily the next time pollen levels reach an all-time high.
Kansas City heating and cooling tips
Air conditioning best practices in Kansas City
Your air conditioning needs to be running at peak performance to keep you and your family cool during Kansas City's summers. To avoid high energy costs and get the most out of your system, replace your air conditioner filters regularly, especially if you have pets. Be sure to clean your vents as well — cleaning your AC vents ensures they are unobstructed and not restricting airflow. To reduce your utility bill even more, shut off vents completely in rooms you don't often use.
Prepare your HVAC system for autumn in Kansas City
Schedule a tuneup service from an HVAC repair company to prepare your system for fall. All HVAC systems should be serviced twice a year to keep them working at full capacity. Many experts recommend scheduling your maintenance services right before your HVAC system works the hardest: once before summer and once in fall before winter begins. Your Kansas City HVAC technician may make recommendations to improve your system's efficiency, including changing or cleaning your filters, installing better sealing around your windows and doors or performing a complete HVAC system cleaning.
How to stay warm this winter in Kansas City
To stay warm without breaking the budget, be smart about how much you use your HVAC system. Instead of turning up the heat, put on extra layers of clothing or use a blanket. If you have a room you don't often use in the winter, like the basement, shut the vents to help your HVAC system push more air to other rooms. If your house isn't staying warm after trying these techniques, hire a Kansas City HVAC repair company to inspect your furnace for flaws or potential improvements.
Kansas City HVAC FAQ
When should I replace my AC?

If you follow your systems' service recommendations, including regular tuneups and cleanings, your AC system should last between 12 and 15 years in Kansas City's climate. If your system is not up to current standards or is not the proper size for your household, its lifespan will be shorter.

How long does a heat pump last?

On average, a heat pump lasts about 14 years in Kansas City's weather. Newer heat pumps may last longer because they're built with more durable materials. Once your heat pump starts making unusual noises or you start seeing an increase in your heating costs, it may be time to call an HVAC repair company.

How often should ducts be cleaned in Kansas City?

It's crucial to clean your ducts every three to five years. It removes harmful particles like mold, bacteria and dust from the air and helps your HVAC system run efficiently. It also helps extend the lifespan of your HVAC system.

If you live in an older home, have pets or smoke indoors, you need to have an AC repair company clean your ducts more often. Because Kansas City has high allergen and pollen levels, people who have respiratory illnesses or get seasonal allergies should take extra care to keep their home and ducts free of particles that cause discomfort.

What temperature should I keep my thermostat in Kansas City?

According to the U.S. Department of Energy, setting your thermostat at 78 degrees provides the best balance between savings and comfort in the summer. For many Kansas City residents, however, this may be too warm as temperatures climb outside. To find your comfort zone, slowly change your temperature over a few days, making sure to give your system time to adjust and settle into the new temperature before changing it drastically.

For maximum savings and comfort, consider purchasing a programmable thermostat that automatically adjusts the temperature. Many air conditioning repair companies in Kansas City can suggest and install a thermostat that works best for your home.

How can I keep my bill down during hot Kansas City summers?

The best way to keep your energy bill down during summer in Kansas City is to use your AC less. You can use window or portable AC units and fans to help keep the air moving and decrease the temperature. If you're not willing to put up with a warmer home, make sure your system has been recently serviced by an air conditioning repair company and is free of dust and other debris. A well-maintained AC unit is typically more efficient.

Why is my AC always running?

There are a few reasons why your air conditioner may constantly be running. First, it could be trying to keep up with the thermostat's set temperature. If you've set the temperature too low, the AC may be working overtime to cool your house beyond its capability.

If your air conditioner is constantly running on a nice day or when you have your temperature set at a reasonable level, there may be a more significant issue. If this is the case, call a Kansas City air conditioner repair company immediately.

How long can a furnace last?

A furnace can last more than 40 years, but this is rare. If you regularly clean and maintain your furnace, you should expect it to last about 15 years. Even if your furnace is working after 15 years, you should consider having an HVAC repair company replace it with a newer, more efficient model. Replacing an inefficient unit costs more money upfront but creates savings over time by decreasing your utility costs.

Is AC theft common in Kansas City?

We wouldn't say that it is common, but it has been known to happen. Thieves sell the unit or the copper wiring and usually make between $50 - $500 per unit. To protect your unit from theft, experts suggest caging it to a concrete slab or mounting it to your foundation wall.

How much does it cost to repair a furnace in Kansas City?

On average, furnace repairs in Kansas City cost between $200 - $900. Gas furnaces tend to cost more to repair than electric furnaces. Check to see if your furnace's warranty covers the repair.

How much does it cost to repair air conditioning in Kansas City?

The total cost for air conditioner repair in Kansas City varies on the work the HVAC company needs to perform. Repairing a leak costs anywhere between $225 - $1,600, while a broken capacitor runs around $90. On average, expect to pay around $300 for parts and labor, but this changes drastically depending on the needed repairs. Check your warranty to see if it covers the cost of parts or labor.

Common HVAC costs in Kansas City:

AC leak repair: $225 - $1,600
Broken capacitor repair: $90
Furnace repair: $200 - $900
Parts and labor for AC repair: $300
Thank you, you have successfully subscribed to our newsletter!
Kansas City HVAC company information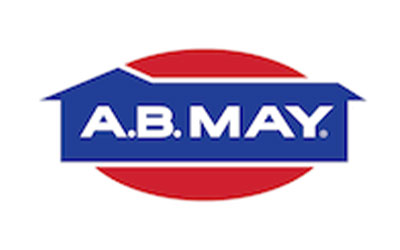 A.B. May is a local, family-owned business with more than 250 trained and dedicated employees on call 24/7 to handle services ranging from electrical repairs to comfort improvements. A.B. May holds numerous industry awards, and many Kansas City customers praise the company's excellent service and competitive prices.
Hours: Available 24/7
Phone number: (913) 370-4898
Address: 7100 E. 50th St., Kansas City, MO 64129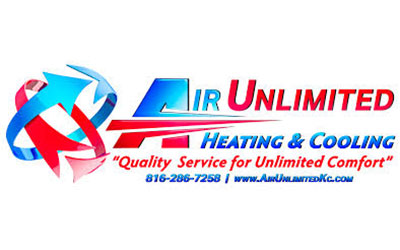 Air Unlimited Heating and Cooling is a full-service HVAC company in Kansas City that offers a wide variety of services for all types of home needs. Air Unlimited employees specialize in maintaining, repairing and replacing heating and cooling units. Air Unlimited also helps customers find utility rebates and calculate the efficiency of their systems. All customers receive free installation estimates.
Hours: M - F: 8am - 6pm; Sat: 10am - 5pm
Phone number: (816) 286-7258
Address: 701 Haines Drive, Ste. 100, Liberty, MO 64068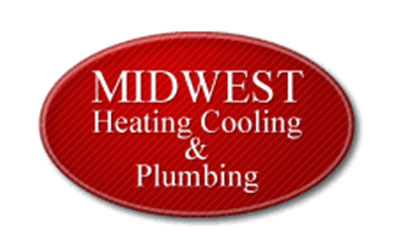 Since 1962, Midwest Heating Cooling and Plumbing has served customers across the Kansas City area. Midwest Heating is a third-generation, family-owned company that believes in treating customers the same way the company's employees want to be treated. Midwest Heating technicians are NATE-certified. The company services all brands and offers discounts to repeat customers.
Hours: 24/7
Phone number: (816) 943-8400
Address: 13228 Holmes Road, Kansas City, MO 64145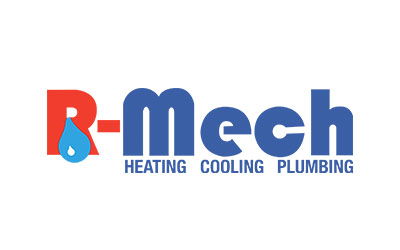 R-Mech is a full-service HVAC contractor that offers services on all makes and models of heating and cooling systems. R-Mech has experience in all types of maintenance, repair and installation. The company prides itself on prompt service and provides a 100% satisfaction guarantee on its work.
Hours: Available 24/7
Phone number: (816) 920-5955
Address: 1421 Wabash Ave., Kansas City, MO 64127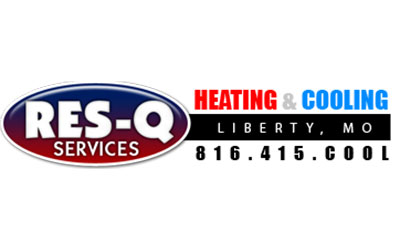 For 15 years, Res-Q Services has helped Kansas City residents stay comfortable all across the metro area. With products ranging from heat pumps to AC units, Res-Q sells and services a wide variety of residential and commercial equipment. Res-Q's rapid-response team offers 24/7 emergency repairs and services to keep you comfortable no matter the time of day.
Hours: Available 24/7
Phone number: (816) 415-2665
Address: 9741 NE Staley Road, Kansas City, MO 64156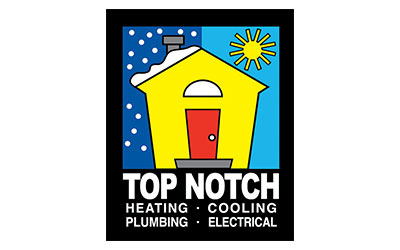 Top Notch Heating, Cooling and Plumbing is a member of the Lennox Premier Dealer and Trane Comfort Specialists programs. The company's technicians take personal responsibility for each project, and Top Notch does not require payment until the job is completed to the customer's standards. Top Notch's VIP Maintenance Agreement gives customers a discount on parts, labor and equipment, plus a variety of other services, at one low monthly cost.
Hours: Available 24/7
Phone number: (913) 441-8900
Address: 23754 W. 82nd Terrace, Lenexa, KS 66227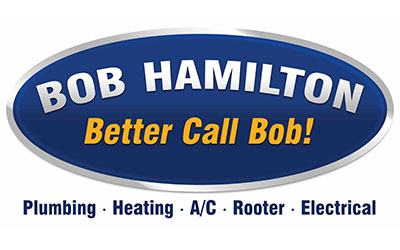 Bob Hamilton's technicians offer 24/7 services that range from emergency air conditioning repair to installing attic fans. Bob Hamilton was nominated for the Kansas City Business Ethics Award for its outstanding customer service and dedication to satisfaction. The company offers "No Surprises Pricing" that lets customers know exactly what the job costs and how long it takes.
Hours: Available 24/7
Phone number: (913) 888-4262
Address: 7899 Frontage Rd., Overland Park, KS 66204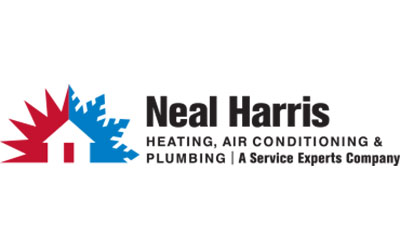 Neal Harris Service Experts has 34 NATE-certified technicians and 48 service trucks in Kansas City to quickly provide fast, reliable and effective heater and air conditioner repair. The company offers heating, air conditioning, air quality and plumbing services, and all of its work comes with a one-year, 100% satisfaction guarantee.
Hours: Available 24/7
Phone number: (816) 787-0500
Address: 9040 Cody St., Overland Park, KS 66214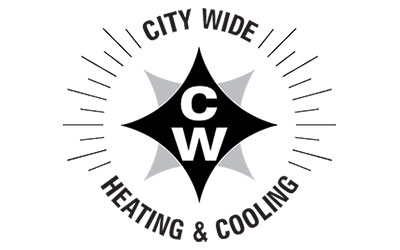 City Wide Heating and Cooling has served Kansas City residents' HVAC needs since 1949. The company offers services such as furnace and air conditioning repairs and replacements and provides preventive maintenance year-round. The company has a 100% customer satisfaction guarantee, so Kansas City residents can feel confident that their home's HVAC system is taken care of no matter the issue.
Hours: M-F: 8am - 10pm
Phone number: (913) 262-4822
Address: 2824 Roe Lane, Kansas City, KS 66103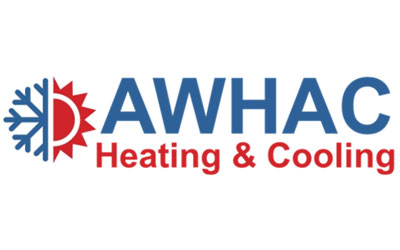 AWHAC Heating and Cooling guarantees an exact price, high levels of craftsmanship and a clean house when its technicians finish repairs. The company is fully licensed and insured, and all its technicians are NATE-certified with advanced training in AC repair, installation and service. AWHAC provides full HVAC service to Kansas City residents, including routine maintenance and upgrades to optimize your system's performance.
Hours: Available 24/7
Phone number: (816) 438-2566
Address: 8715 N. Wayne Ave., Kansas City, MO 64155
You're signed up
We'll start sending you the news you need delivered straight to you. We value your privacy. Unsubscribe easily.